Cookie Pops are one of my favorite treat. Cookie pops are incredibly easy to make, no baking is required and by simply mixing up your cookies, chocolate candy coatings and sprinkles, you can get so many different looks. This weekend I whipped up some fun cookie pops for St. Patrick's Day…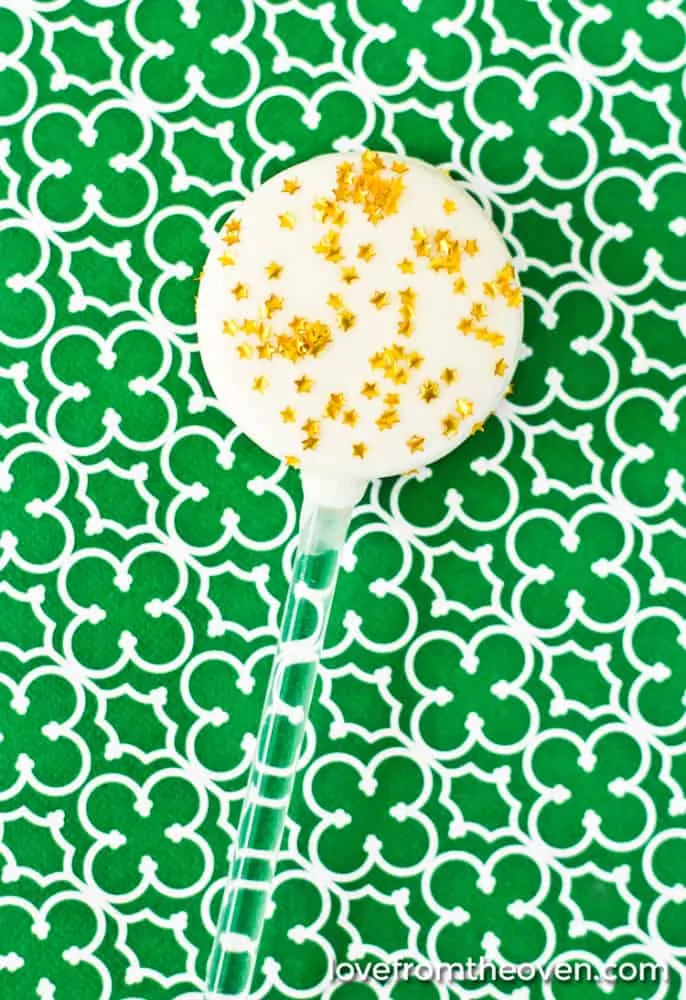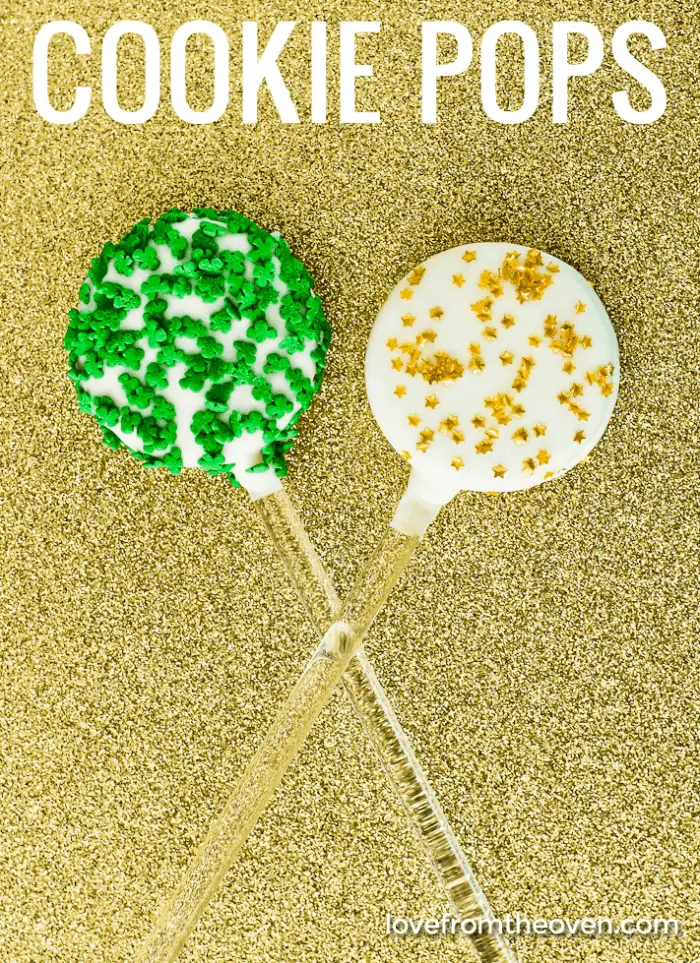 I am LOVING these clear sticks from Maskipops By Adri. So fun and perfect for all kinds of cookie pops, cake pops, you name it. These cookie pops are simply Oreos dipped in candy coating, with a few sprinkles added. Seriously, it's about as simple as it gets.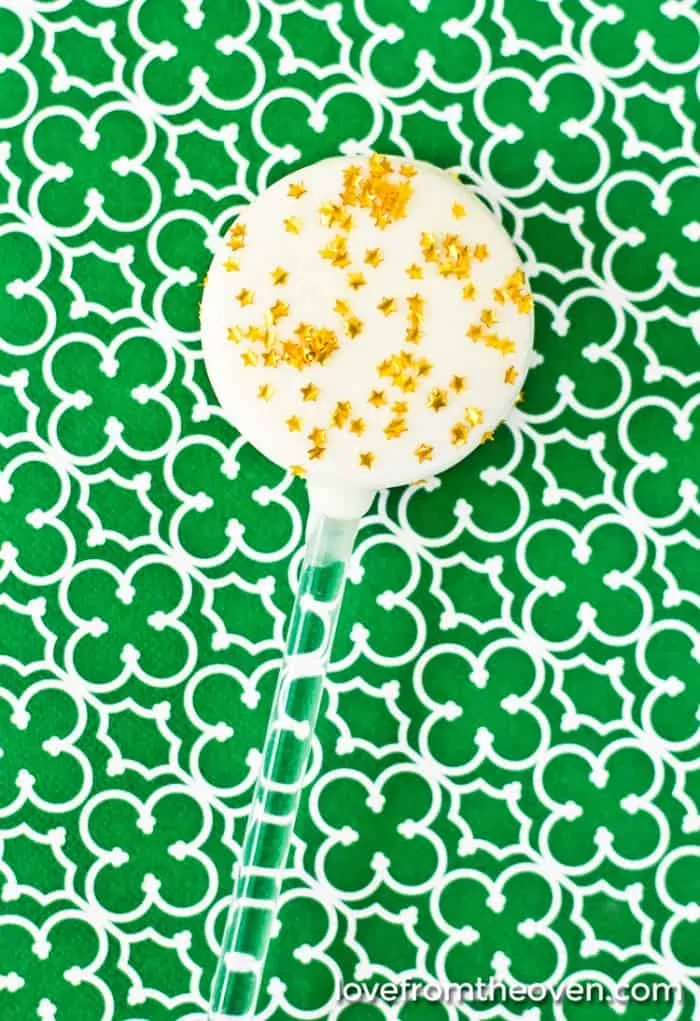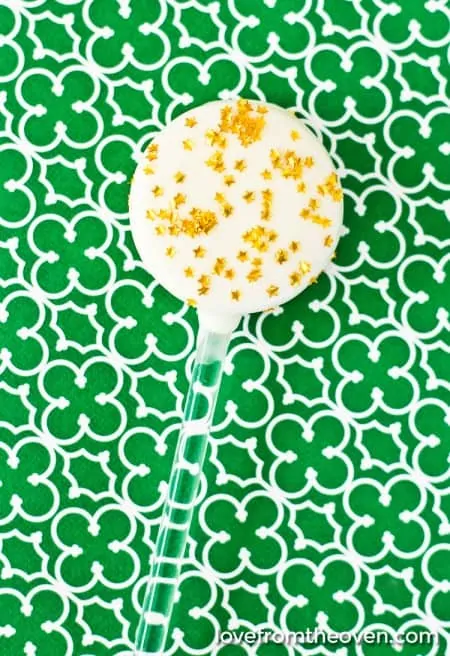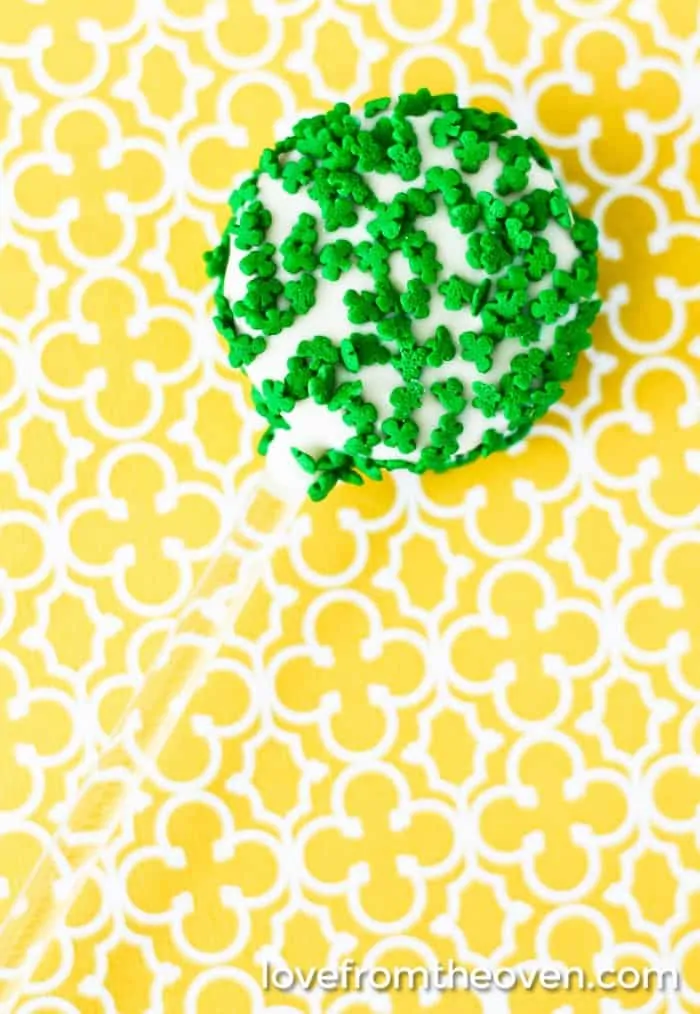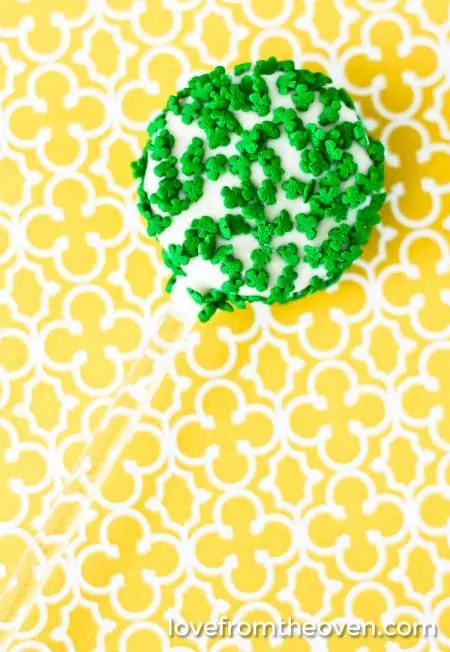 The easiest way to show you how to make these is to, well, show you. Here's a video I shot making cookie pops. The process is the same no matter what holiday or event you are making them for, you just change out the colors and sprinkles.
With Oreo making so many different flavors these days, you can come up with so many flavor combinations for your cookie pops. You can also find gluten free round sandwich cookies, making for an awesome gluten free cookie pop treat option for those who need it, just make sure all of the other items used are gluten free as well.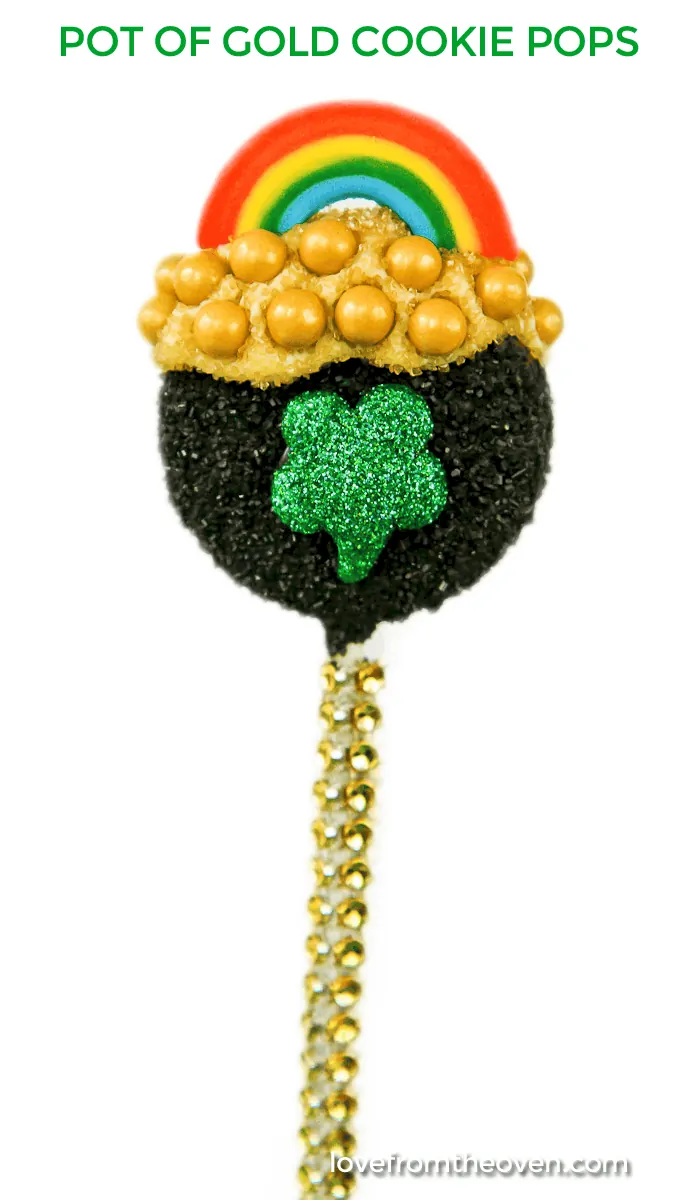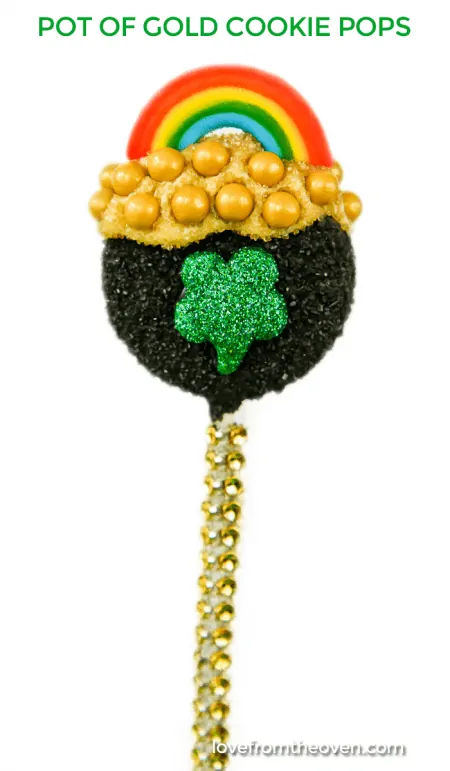 These fun Pot Of Gold Cookie Pops take a little bit more work to make, but are super cute. To make these I spooned my chocolate candy coating over my cookies (versus dipping) so that I could do the bottom 2/3 of the cookie in chocolate coating and the top 1/3 of the cookie in vanilla candy coating. The chocolate candy coating is covered with black sanding sugar, and the vanilla candy coating is covered with gold sanding sugar. Gold Sweetworks Pearls are added after the gold sanding sugar and a candy/sugar rainbow decoration is added to the top right before the candy coating sets up. A fun clover made from taffy and disco dust is placed on the front. The cute gold bling stick is also from Maskipops by Adri.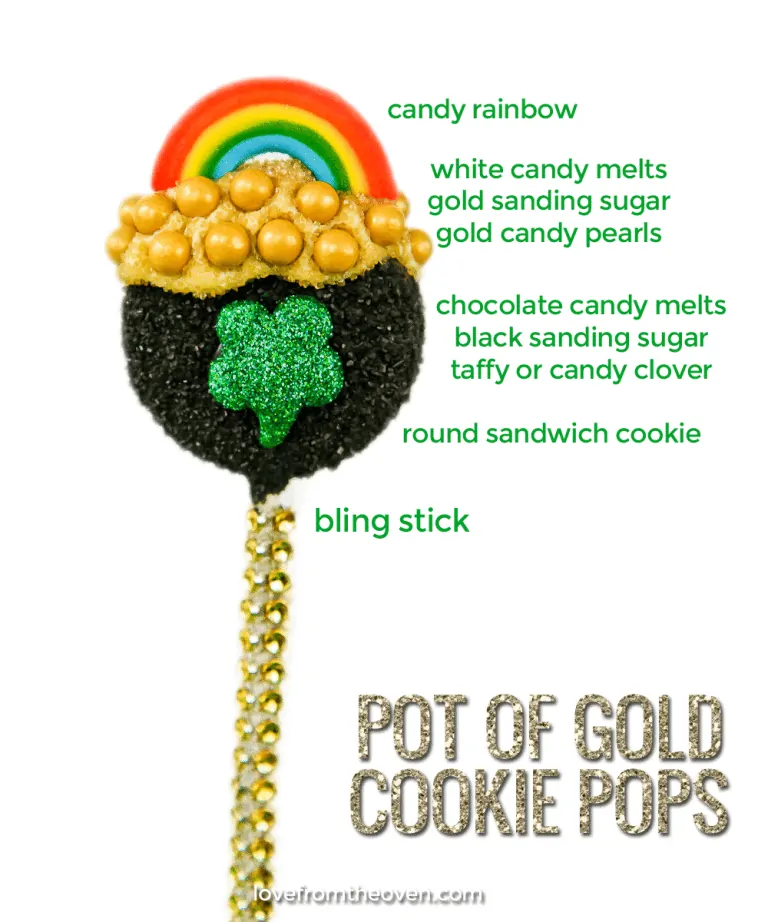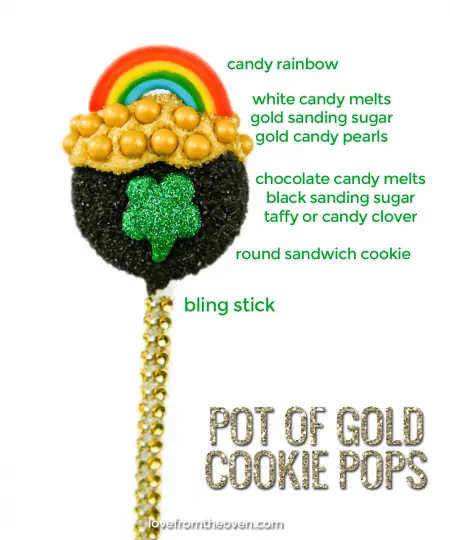 I also made a few without the rainbow and clover, and used a small piece of black rope licorice to create a handle a the top of the pots of gold.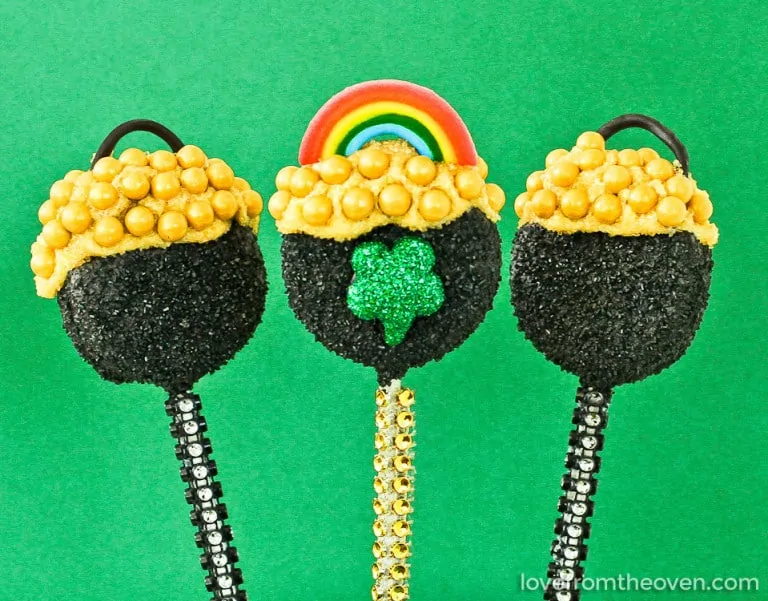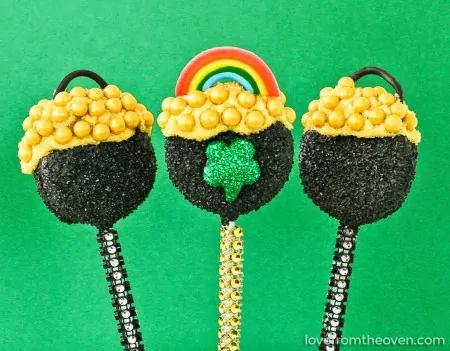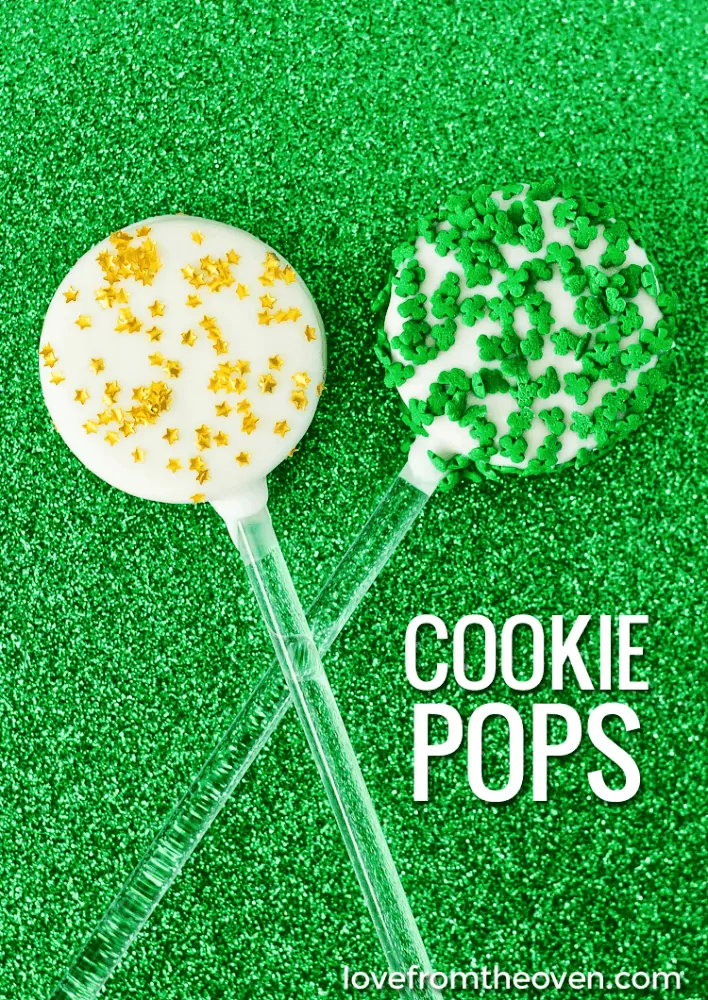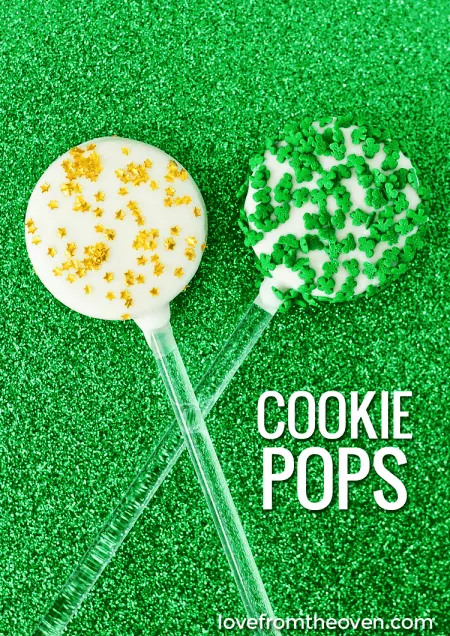 I picked up most of the supplies for these at my local baking supply store, ABC Cake Decorating, but most items can also be found on Amazon.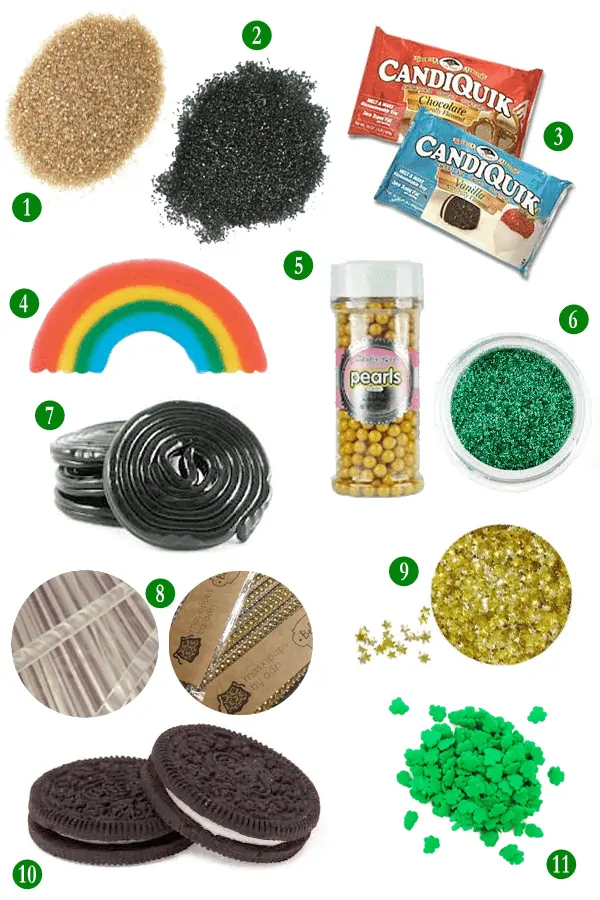 1. Gold Sanding Sugar 2. Black Sanding Sugar 3. Candiquik Candy Coating 4. Sugar/Candy Rainbows 5. Gold Pearls 6. Green Disco Dust 7. Licorice Laces 8. Clear and Bling Sticks by Maskipops By Adri 9. Gold Edible Stars 10. Oreo Cookies 11. Shamrock Sprinkles
For more fun St. Patrick's Day treats, check out these posts…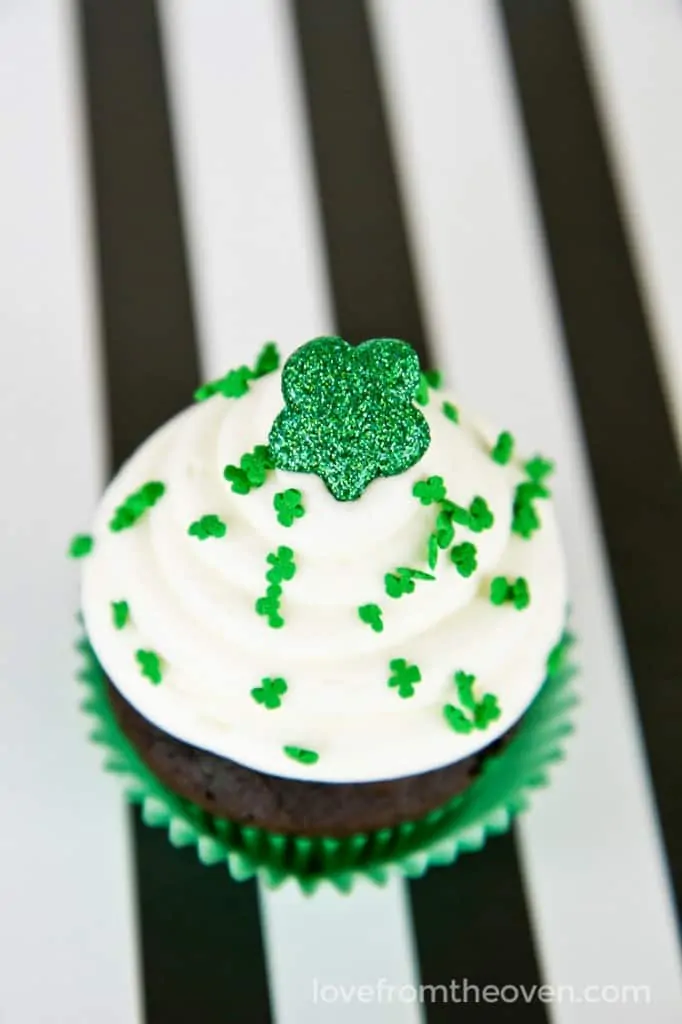 St. Patrick's Day Recipe Collection