So I'm only about 14 years late to the whole "desserts in jars" party, but better late than never, right? Can I offer you a jar of cookies and cream deliciousness?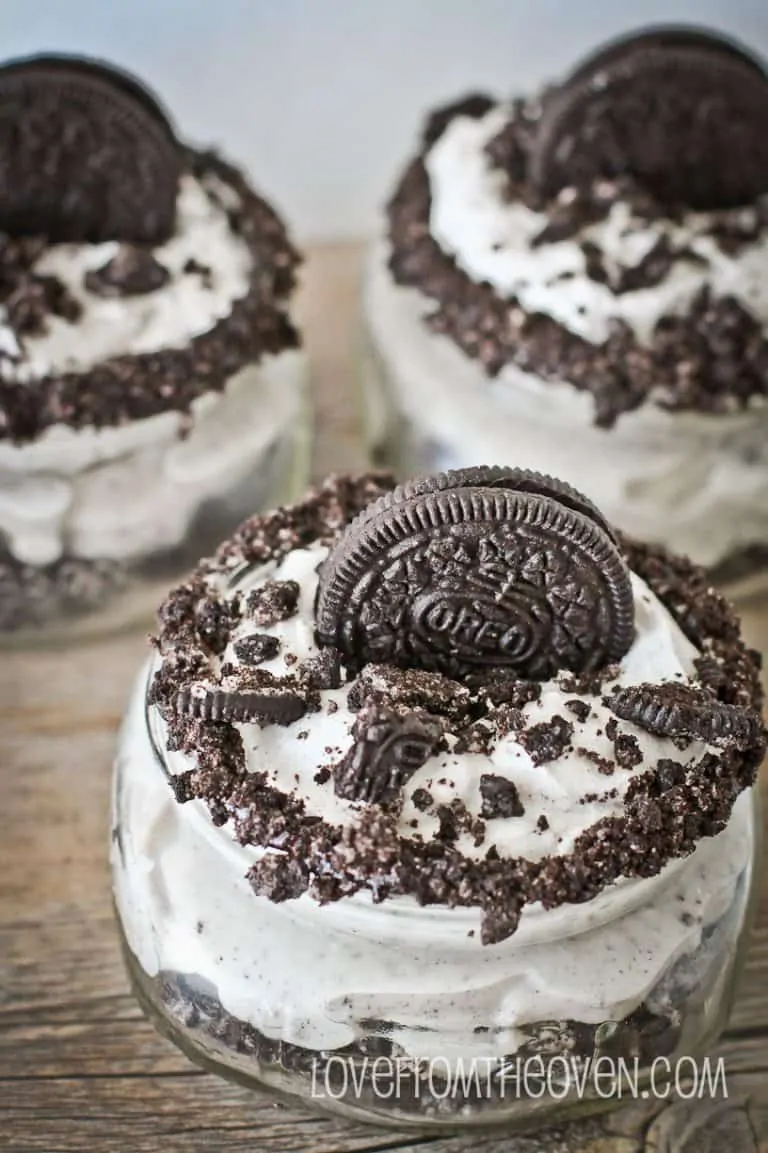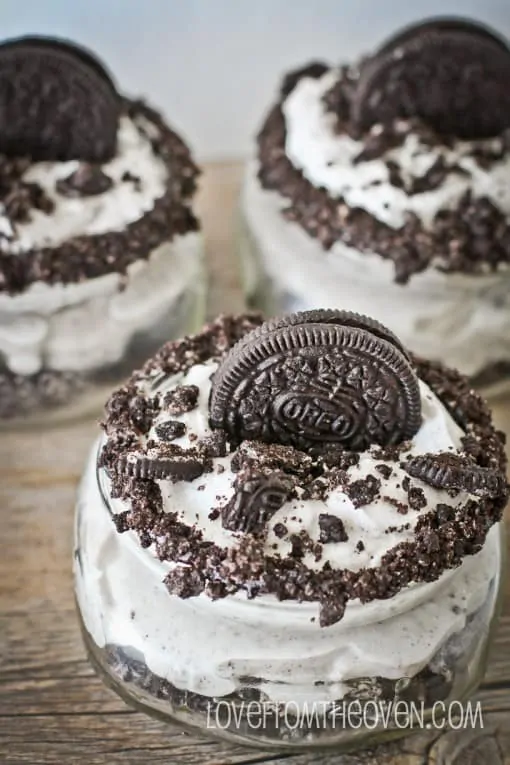 These were easy to create and require no baking – yay!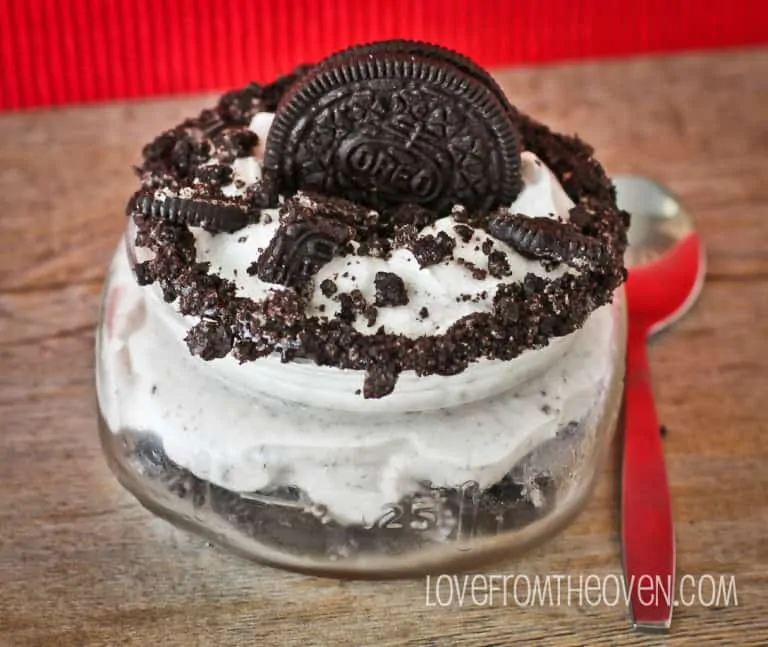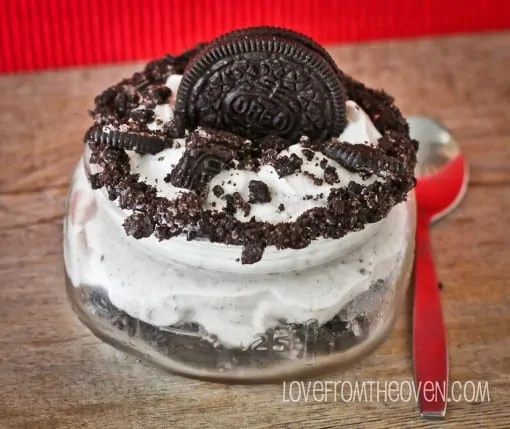 I picked up these cute little jars at Walmart, but you could use ramekins, bowls, Dixie cups, whatever you have.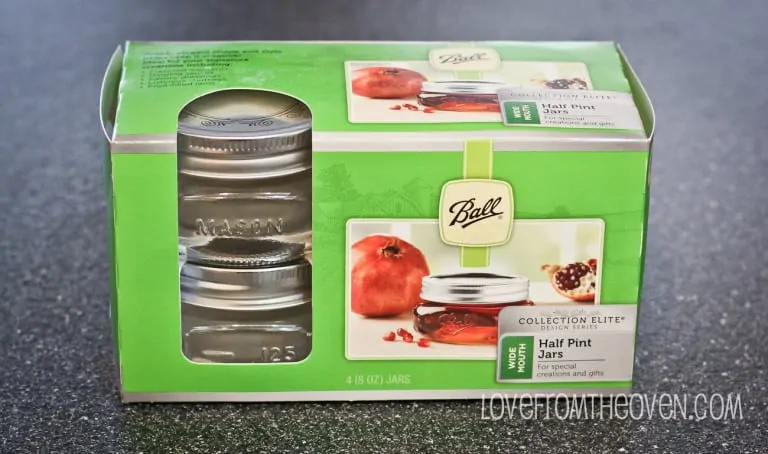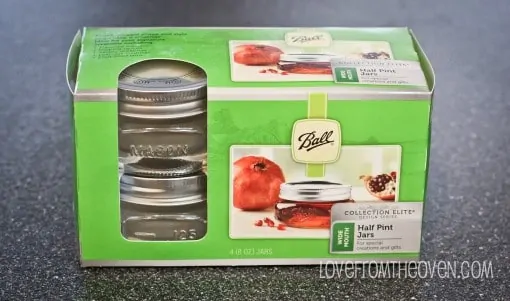 The main ingredients in these are Oreos and Oreo Pudding.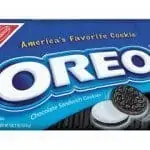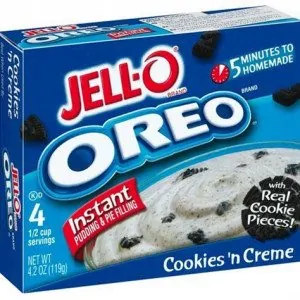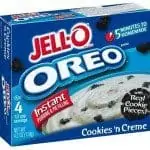 Once you have those in your possession, it's pretty easy. Before you pour your pudding and milk in a bowl, stop and set aside ONE TABLESPOON of the pudding mixture. After that you can go ahead and make your pudding according to the package directions. I used 1 1/2 cups of milk instead of the two that it calls for. After mixing up my pudding, I left it in the mixing bowl and set it in the fridge to chill. While the pudding is in the fridge, it's time to prep your jars.
First thing you'll want to do is crush up your Oreos. I crushed up about 15 of them. I have a really fancy technique for this process…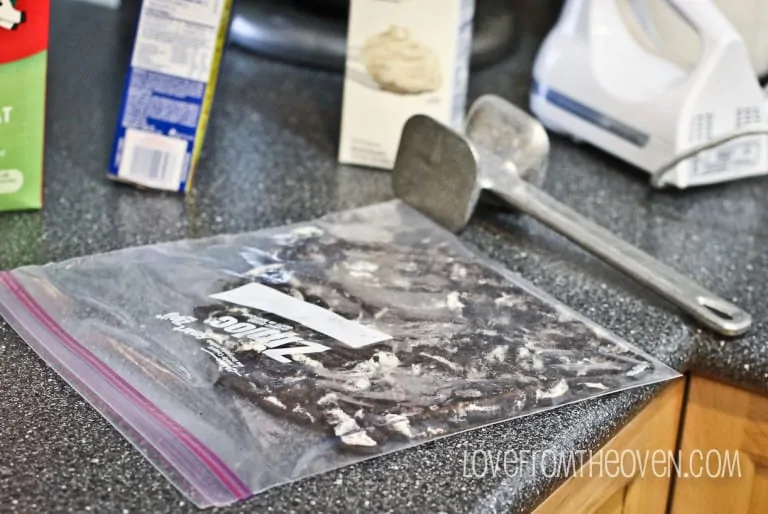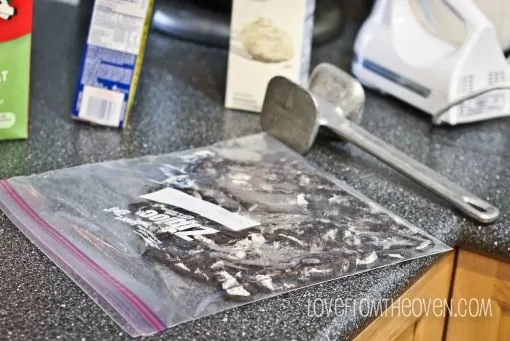 Ziploc Bag + something to smack it with = crumbs. Now what to do with the crumbs? You do not have to put Oreos crumbs on the rims of the jars, but it's kind of cute. I was a bit stumped on how to adhere the Oreo crumbs to the jars and then I saw this tube of frosting in my pantry. Problem solved.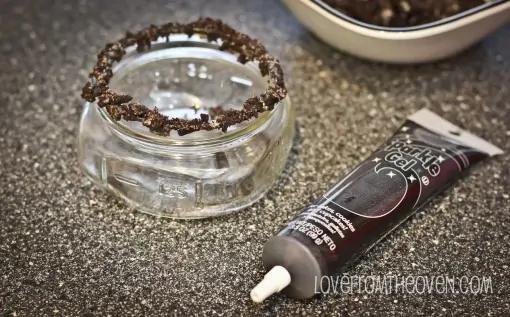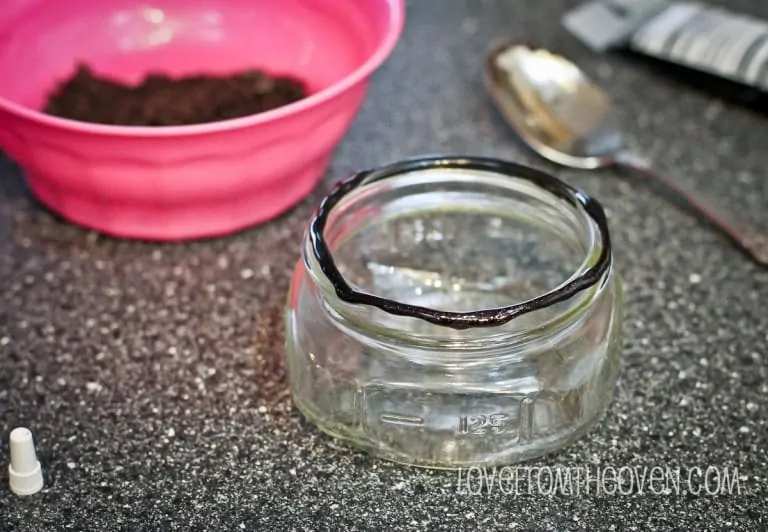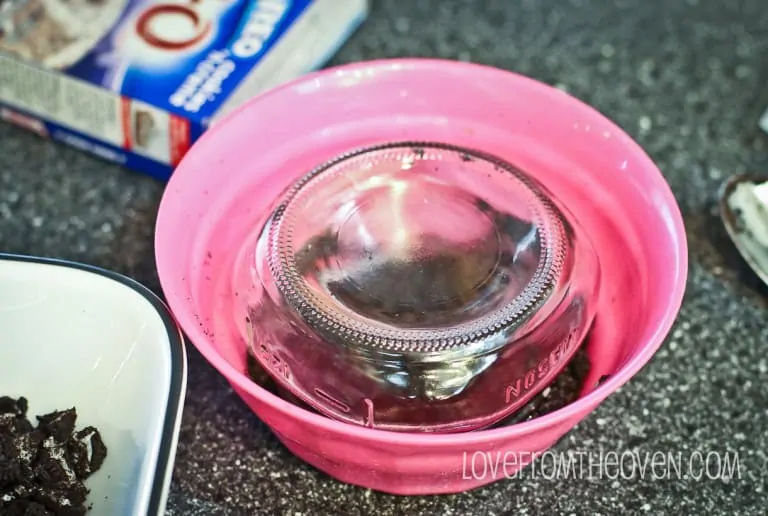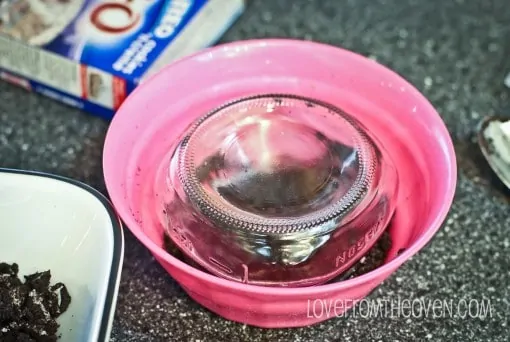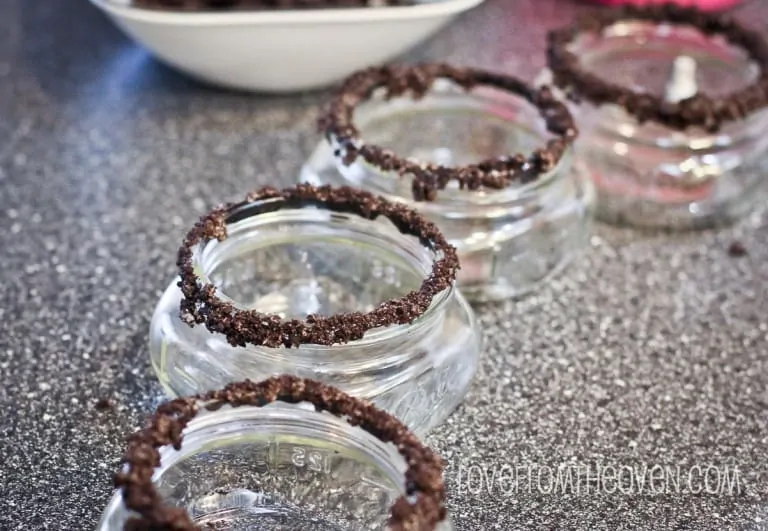 If you don't have a squeeze frosting, I'm sure almost any frosting would do, just coat the rim of the jar and it's good to go. Next you will want to spoon some of your Oreo crumbs into the jars (don't use all of it, save a bit to garnish), and then top them with the pudding mixture by spooning it into the jars.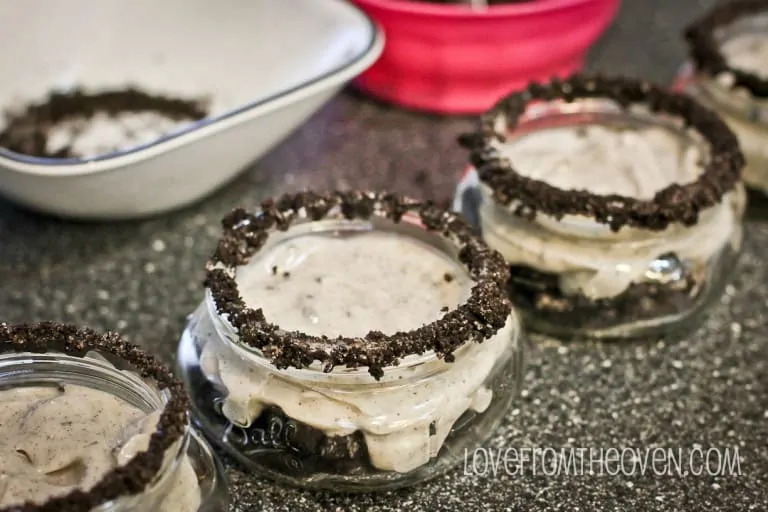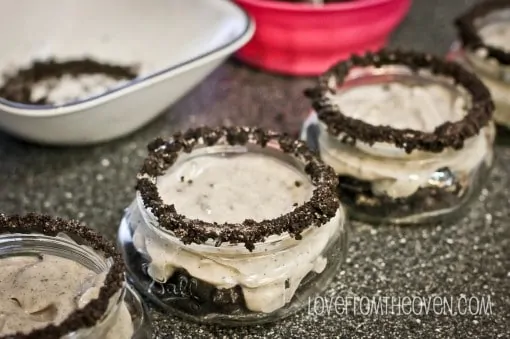 You can grab a spoon and dig in at this point, or go a step further and top with some whipped cream. It would be fine to use Cool Whip or Reddi Whip or whatever whipped cream topping you have, but I had none, so I made my own. One cup of whipping cream, with the one tablespoon of Oreo Pudding mix you saved, one tablespoon of the Oreo crumbs and one tablespoon of powdered sugar.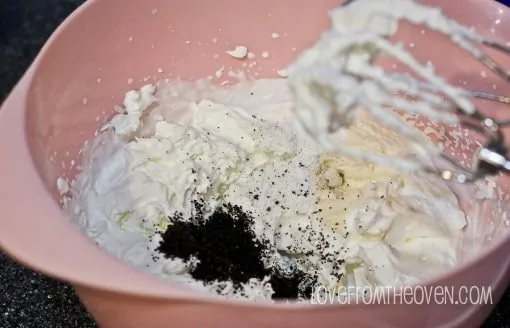 Whip that together until it looks more like whip cream than milk, and add to your jars. Top with some crumbs and a full size Oreo if desired.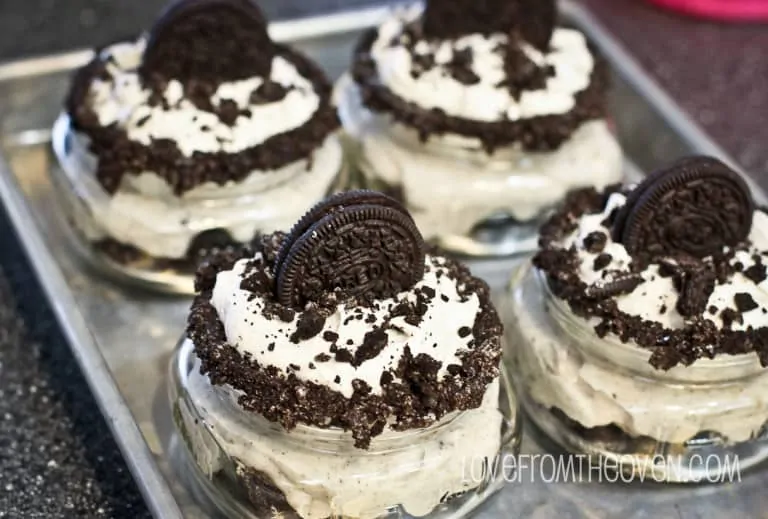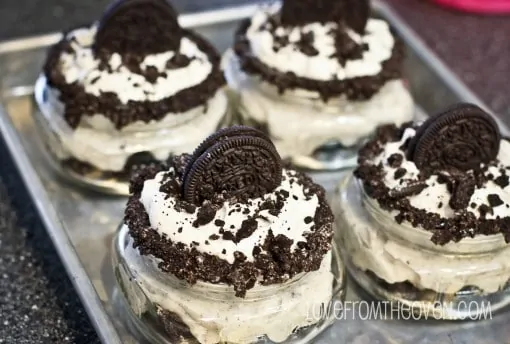 That's it! Simple, right? You could really use any combo of cookies and pudding, I'm sure Vanilla Wafers and banana pudding would be a great combo. This really isn't much more than just making pudding, but it's a fun way to serve it and make it feel a little more special. Enjoy!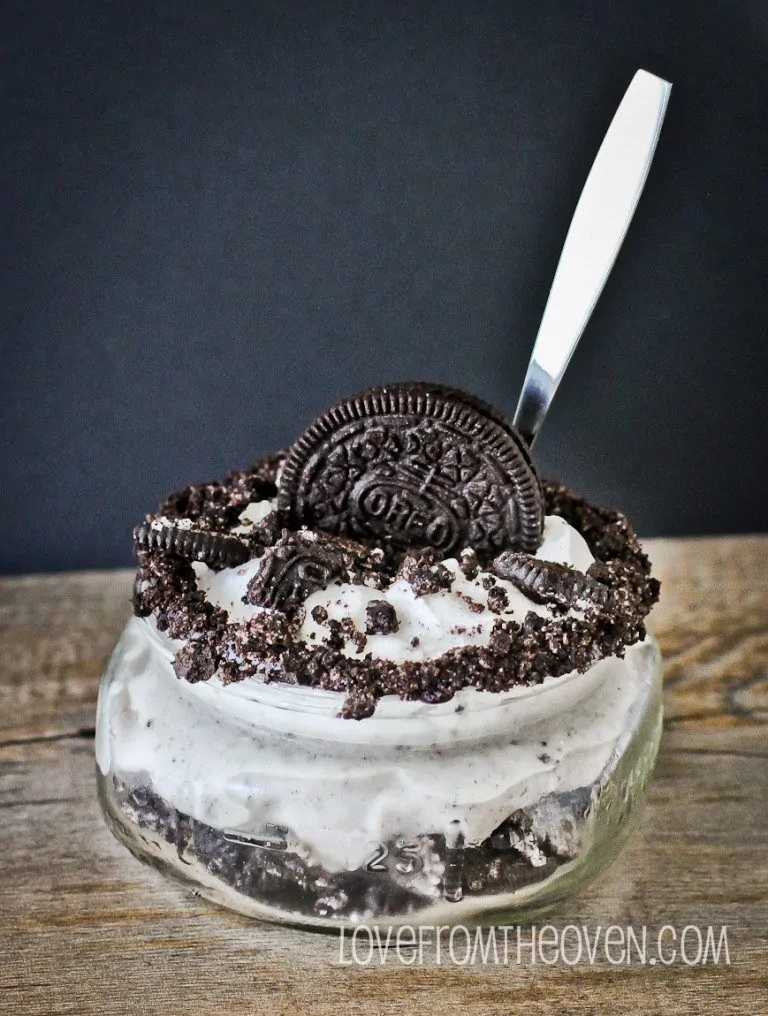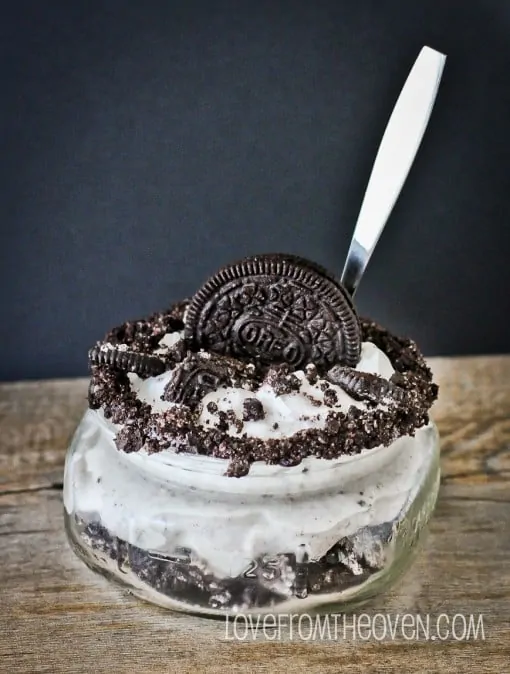 You could also make these with my Oreo Brownie Trifle…