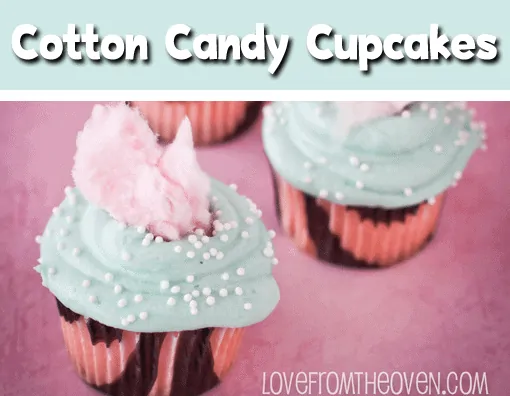 When wandering down the Easter isle one day, I saw this…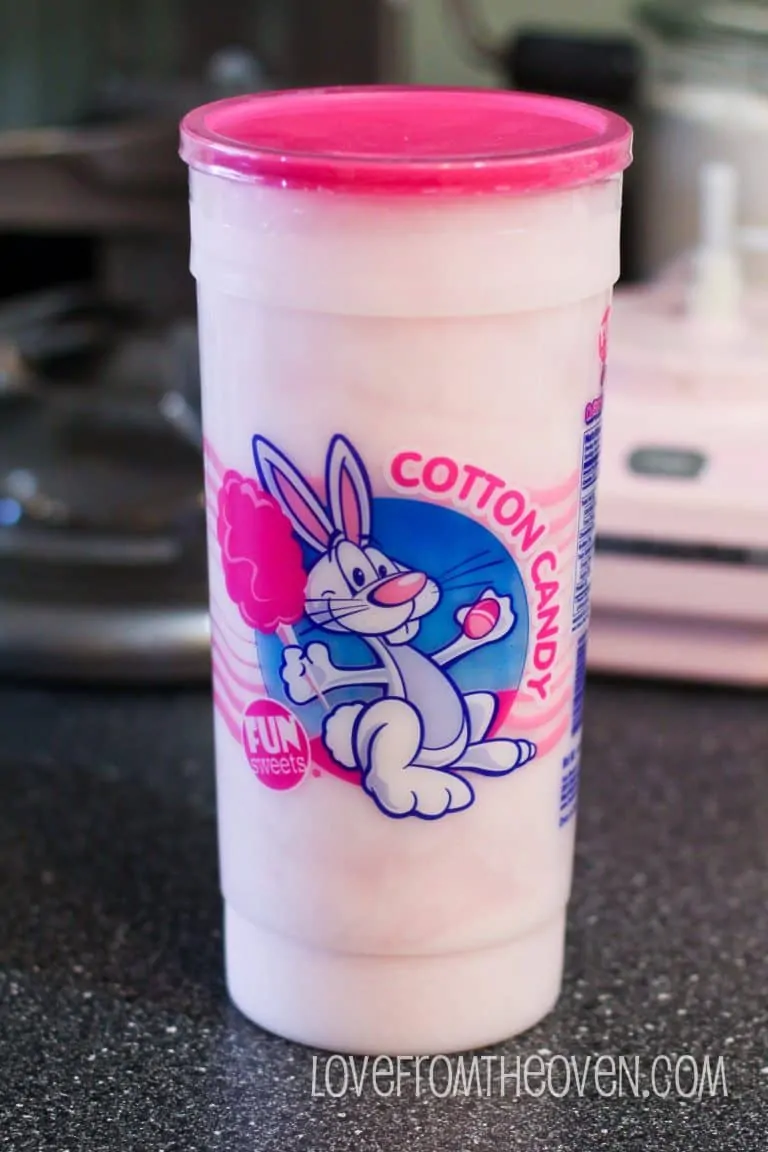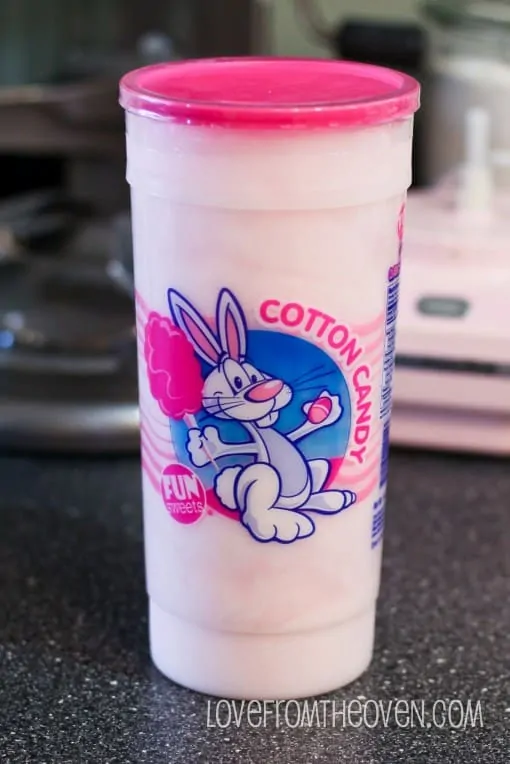 And I had to buy it. Because I had to make these.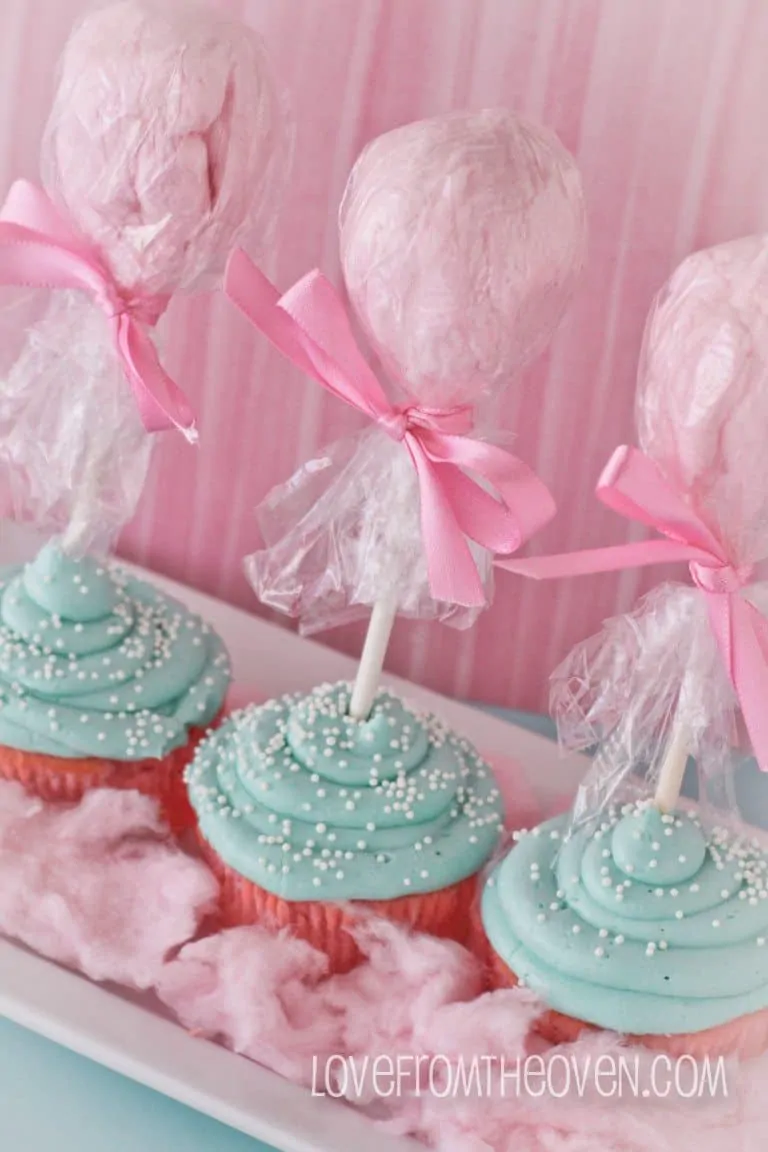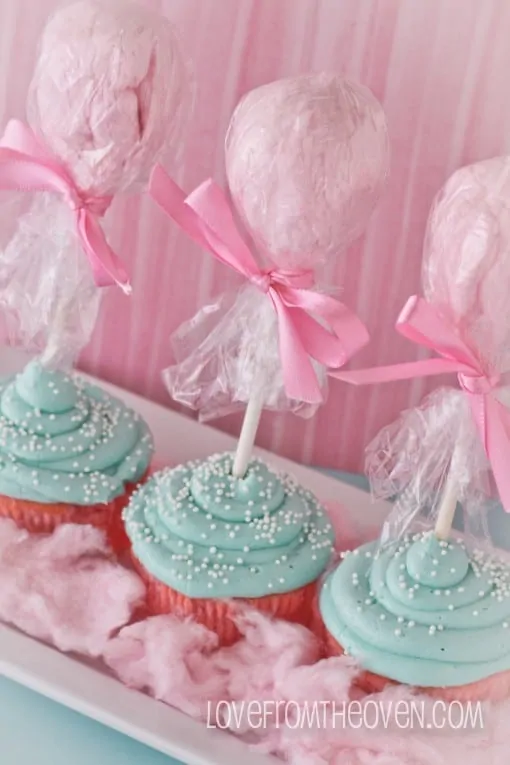 Cotton Candy Cupcakes. Inspired by the amazing cupcakes at American Cupcake (see a pic over on Bakerella).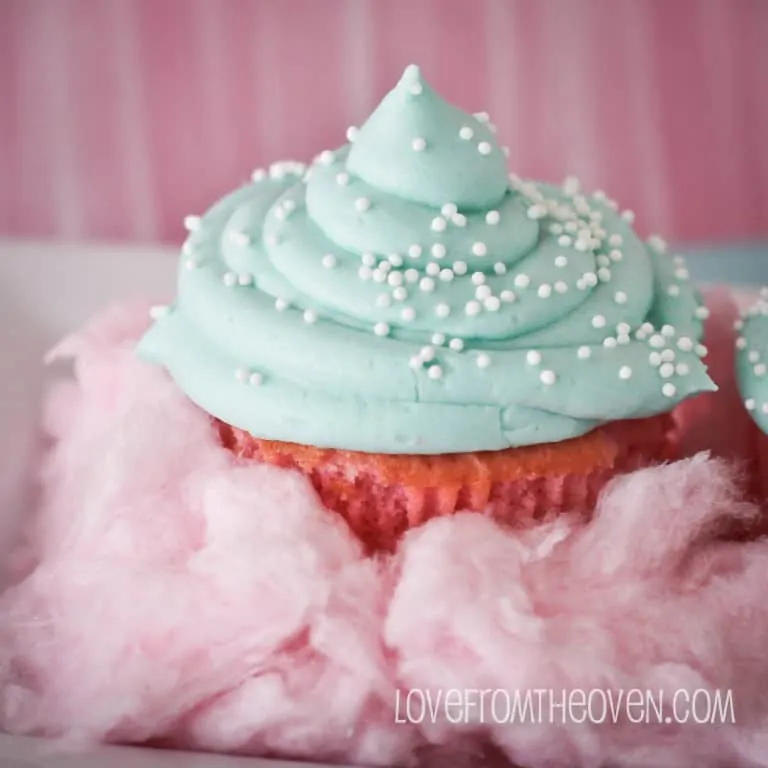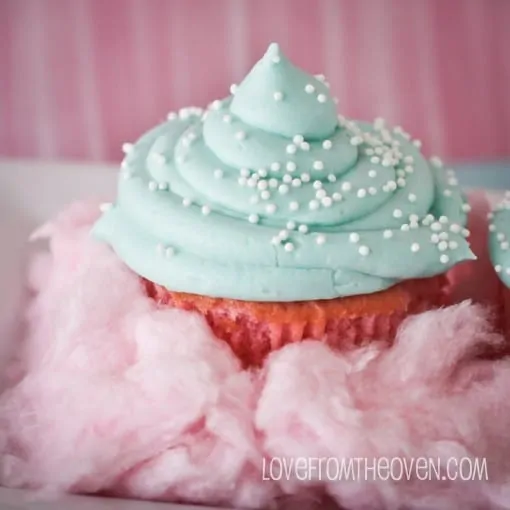 This is really more of an idea than it is an actual recipe. I kept these pretty simple. Just a box white cake mix and a quick buttercream frosting. I added food coloring and cotton candy flavoring to both.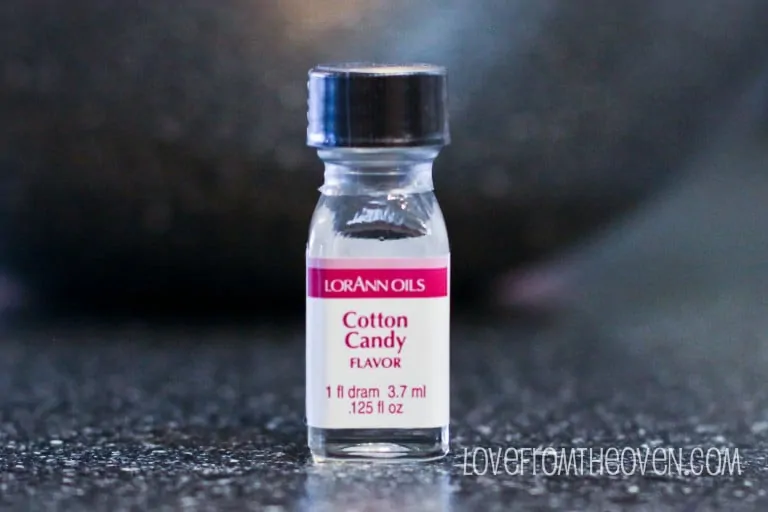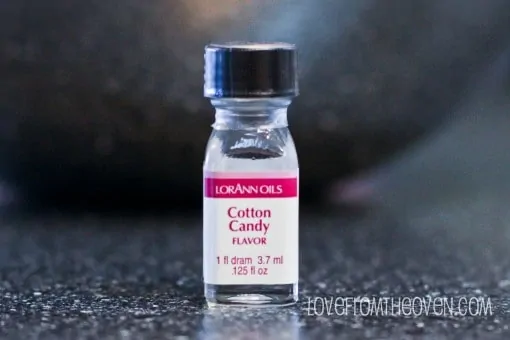 To be honest, none of us could taste the flavoring in the cake (and would just leave it out if I made these again). The flavor shined in the frosting however. I wanted to use the new Duncan Hines Frosting Creations Cotton Candy flavor, but couldn't find it in my area. But it would be perfect for these!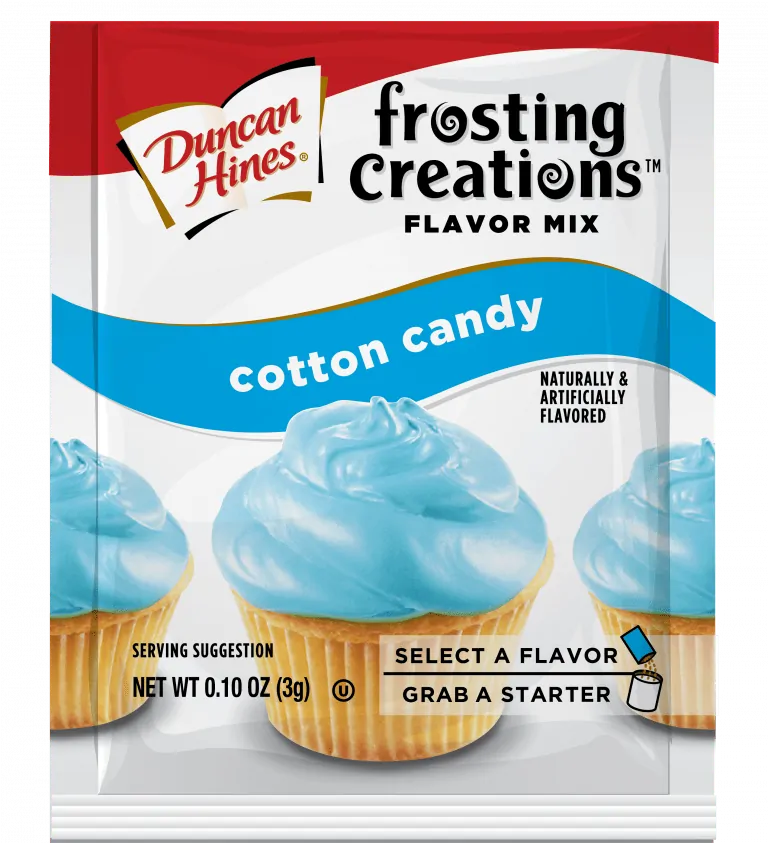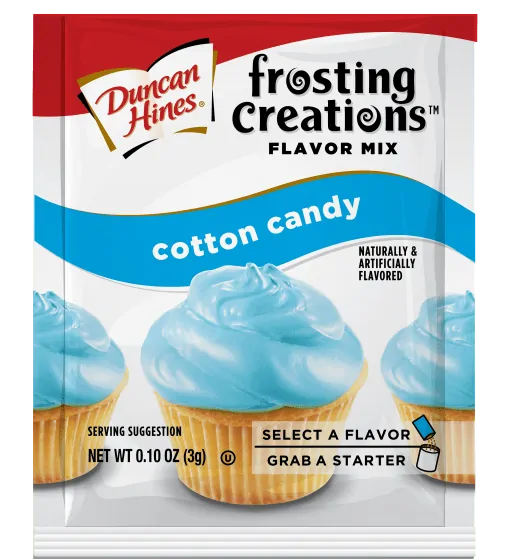 I pulled apart the cotton candy to make little "poofs" sort of like cotton candy pops. While they went on to the sticks, they don't stay on that well, but are held on nicely with some plastic wrap and a ribbon, making for a fun presentation.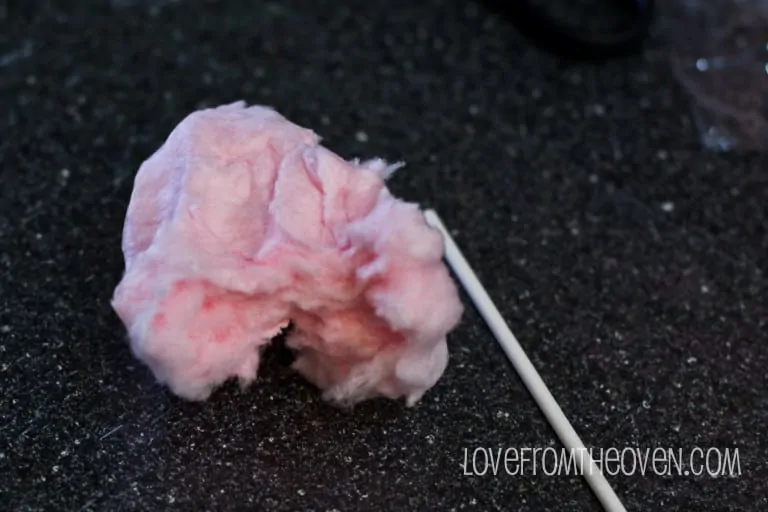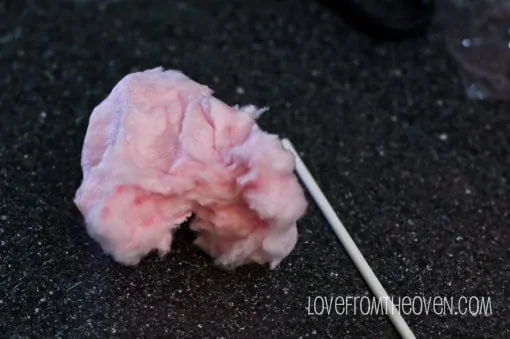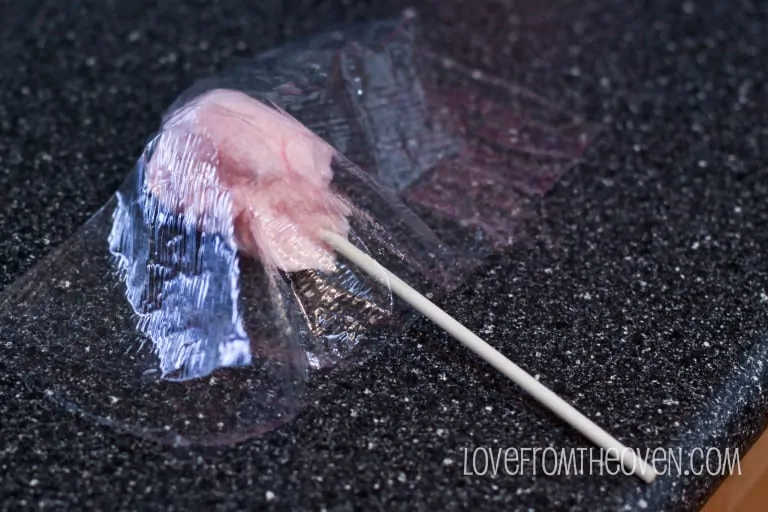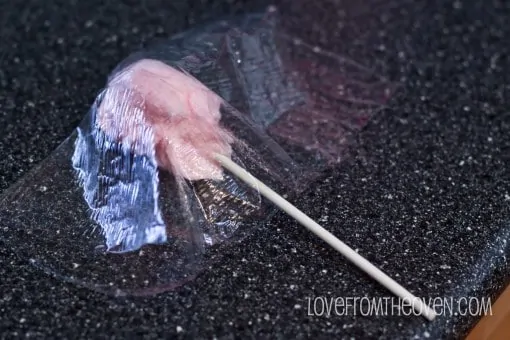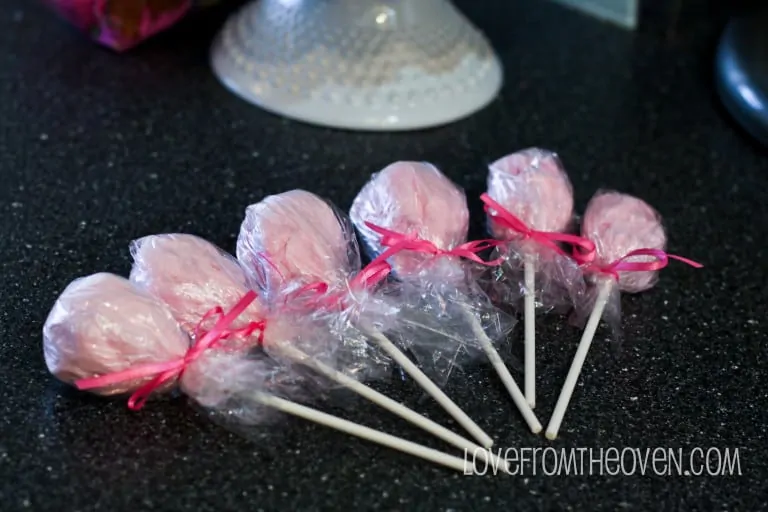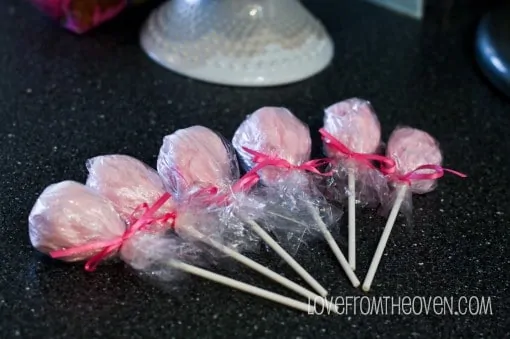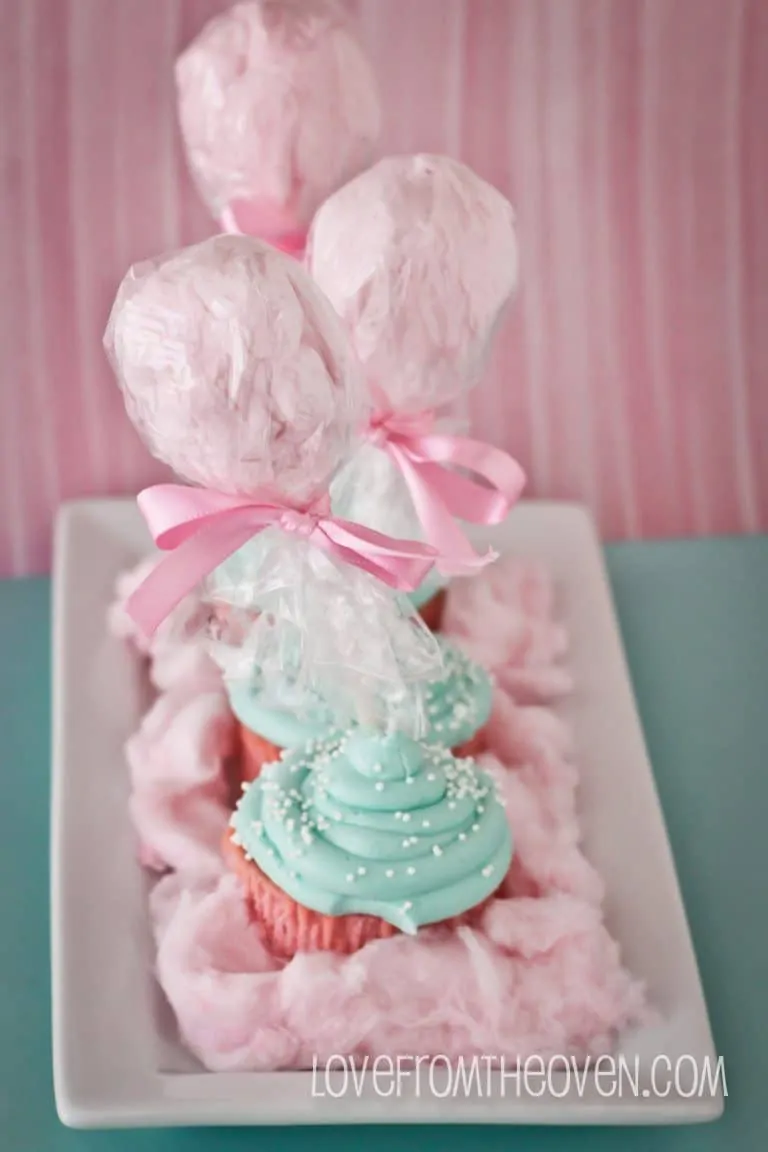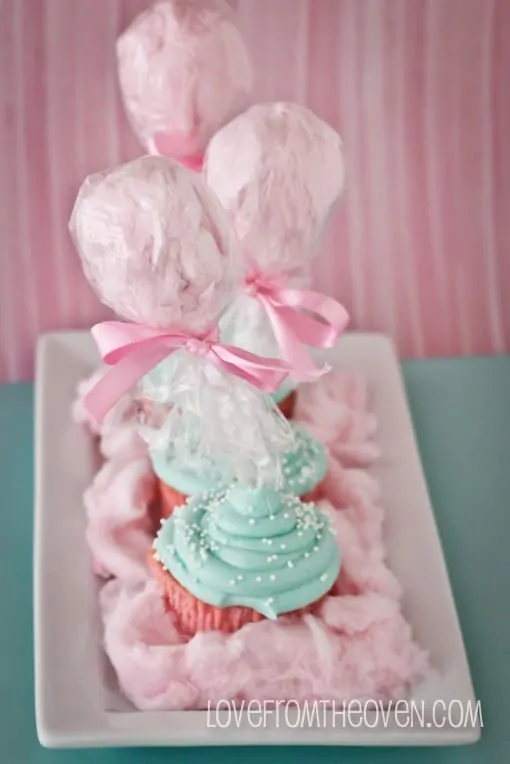 You can leave off the little cotton candy pops…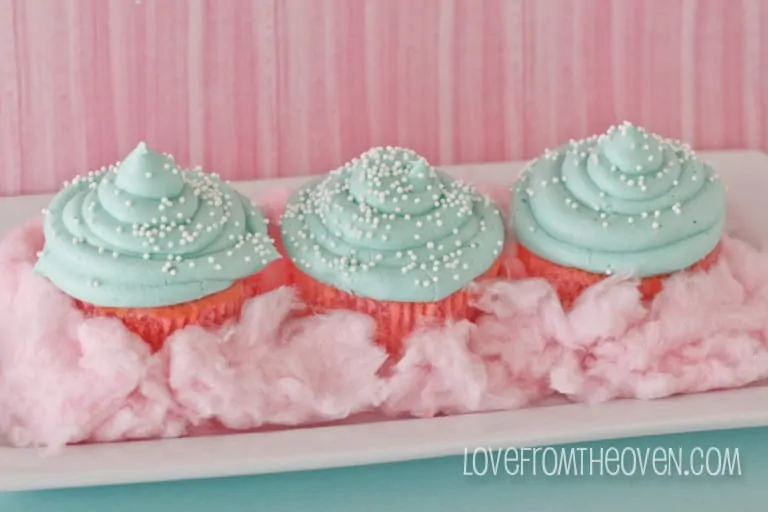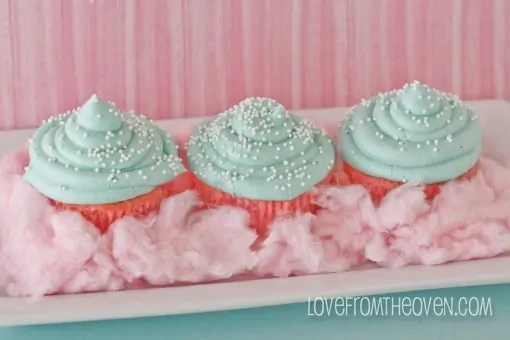 Or add some cotton candy to the top of your cupcakes (right before serving).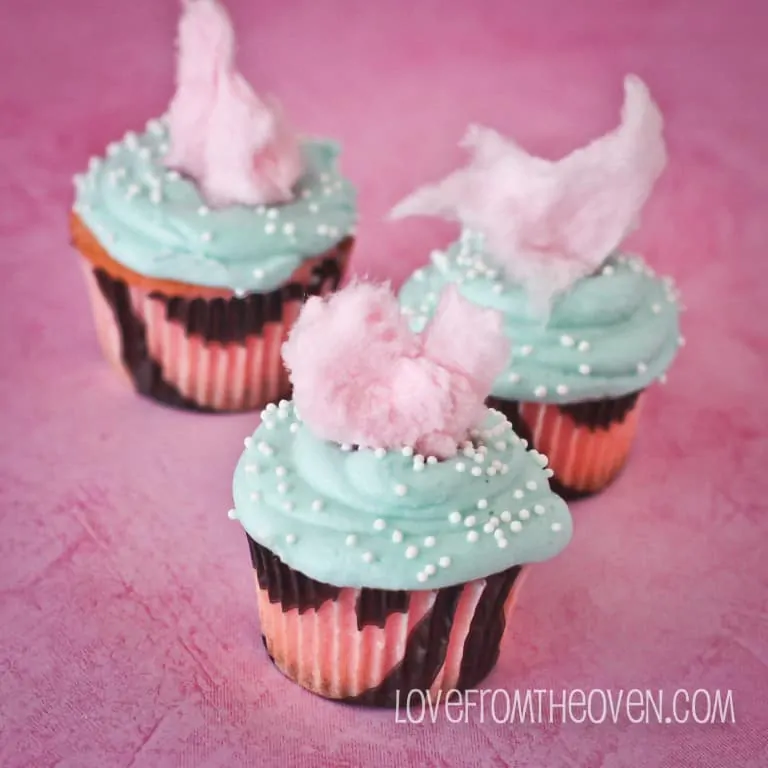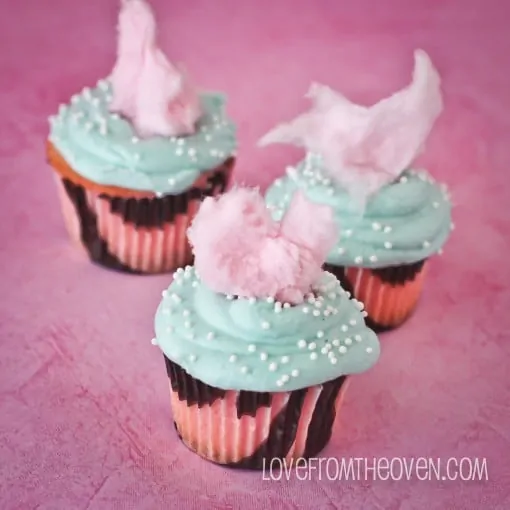 These were a HUGE hit with my daughter. I mean what kid isn't going to love cotton candy + cupcakes. Good stuff. 🙂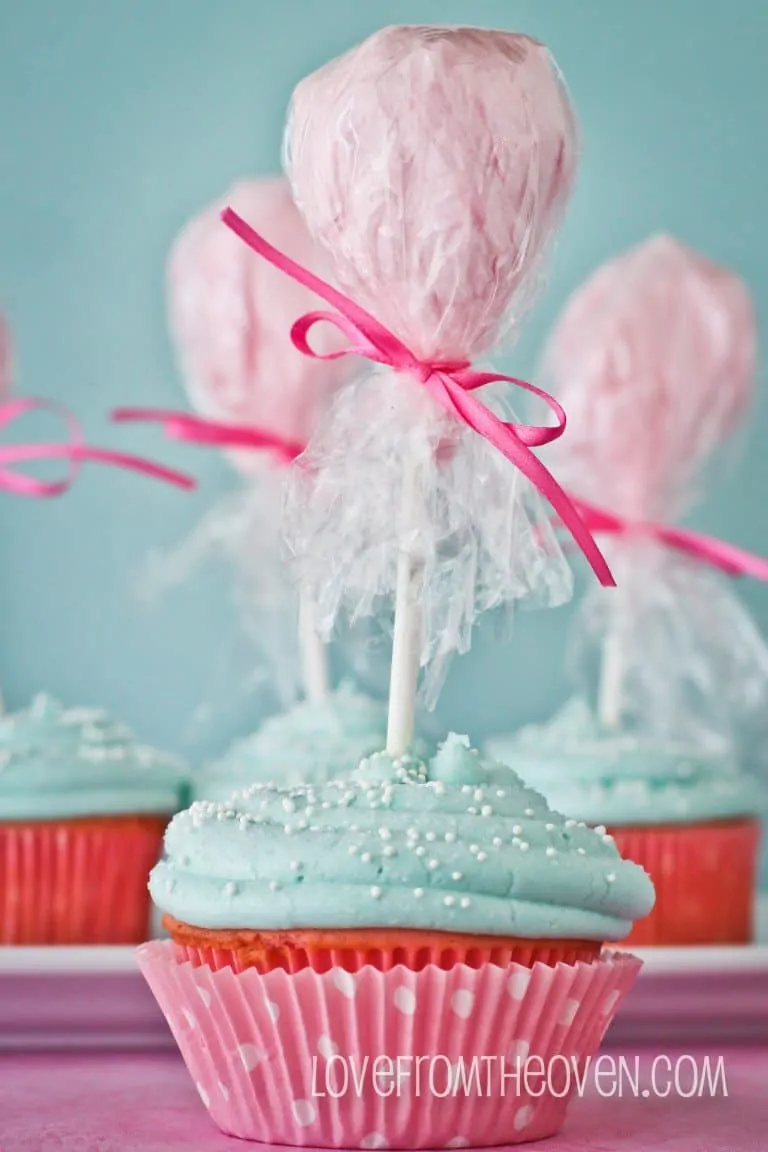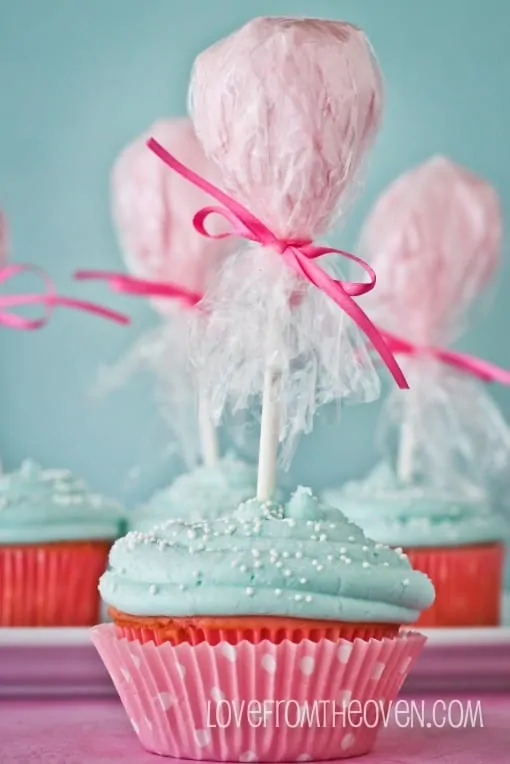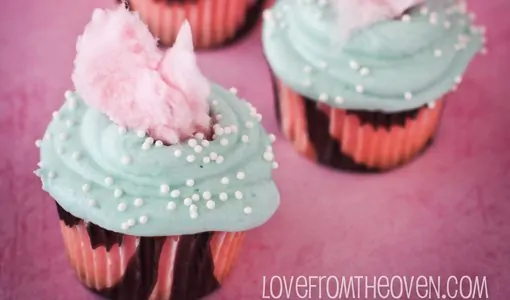 Fun stuff. These would be great for a kids birthday party or event. Enjoy!