I often have cake on my mind. But sometimes I have my mind on cake. Or at least a JELL-O mind on top of my cake!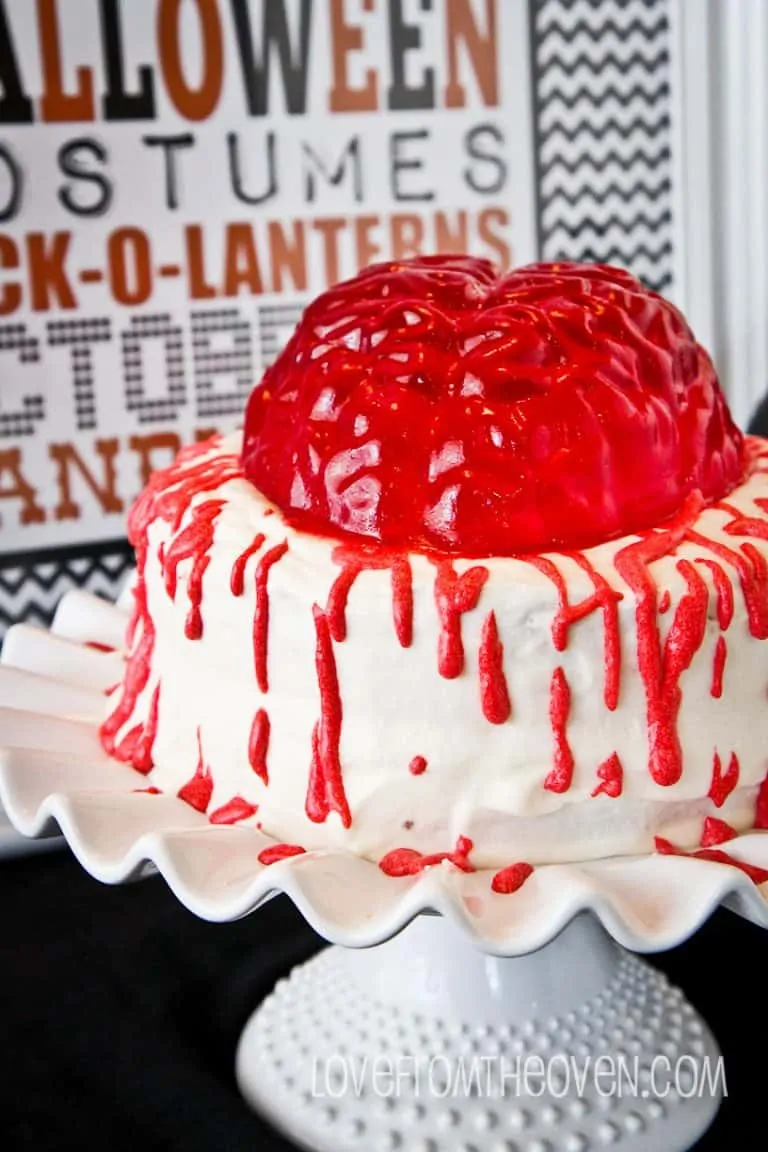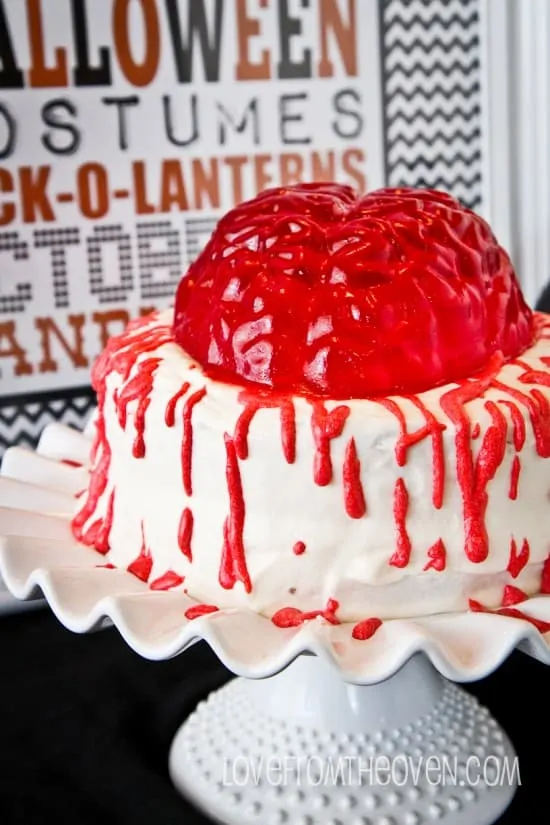 With a simple brain mold, we added a JELL-O brain to the top of a cake. My daughter loved this project. It turns out a Jell-O brain is quite the hit! It was easy to make and is just one of the Halloween ideas I found over at Kraft Foods. We went with simple strawberry Jell-O and the mold.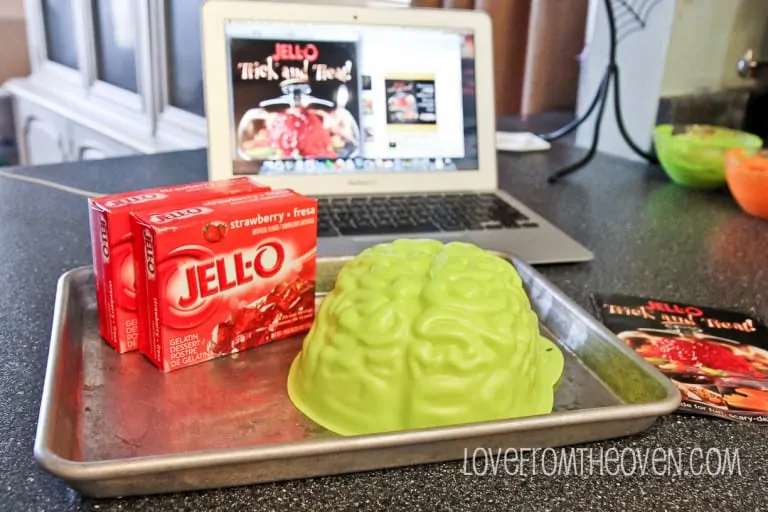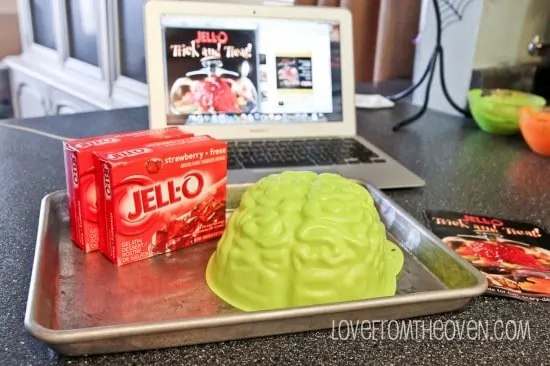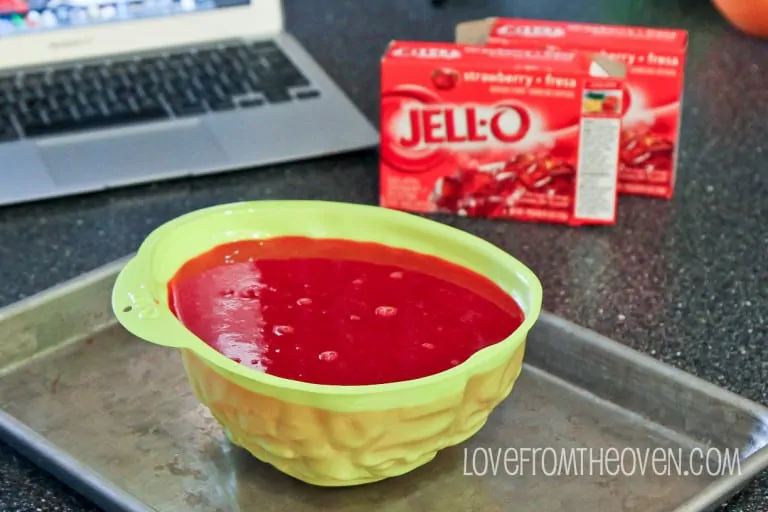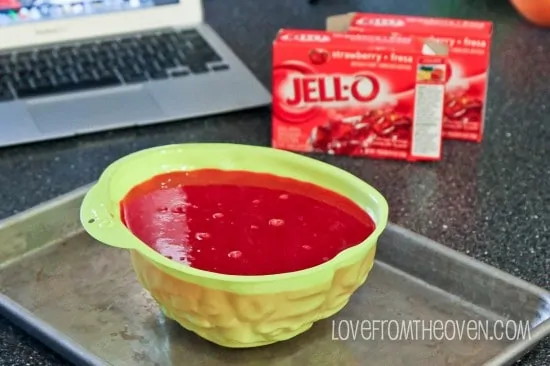 And we put our Jell-O Brain on top of a cake that I frosted with white frosting and then dripped a little extra red frosting over. SO simple. Use any cake recipe that you like! This is a great way to turn a rather plain dessert into a perfect party table centerpiece.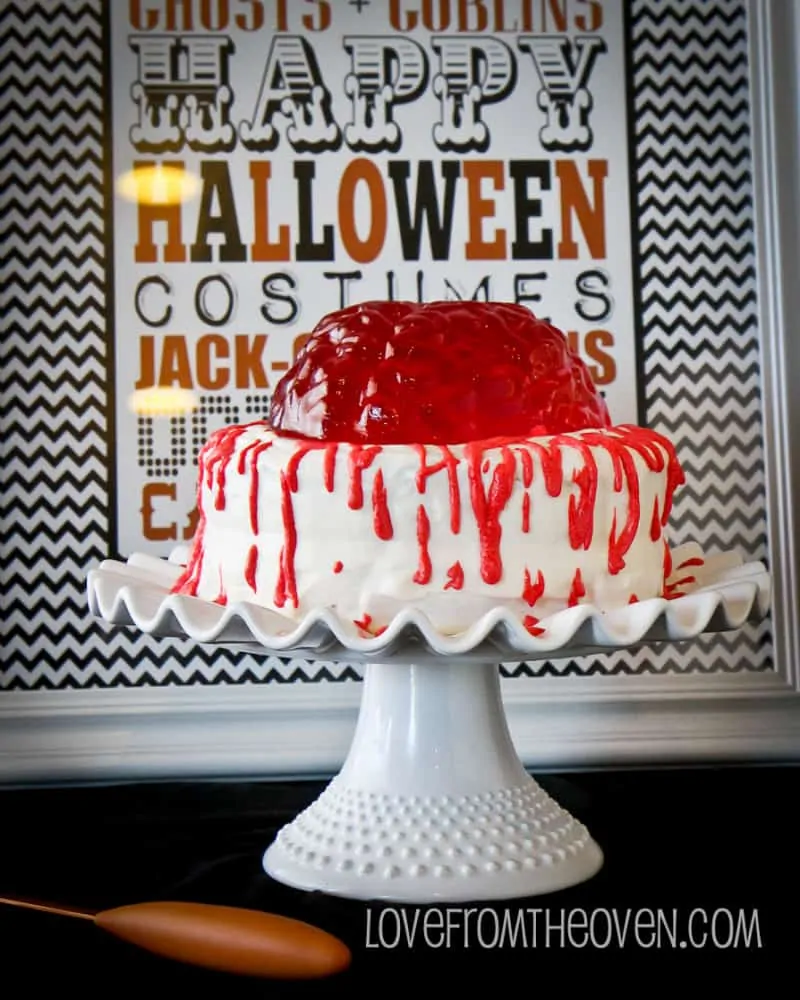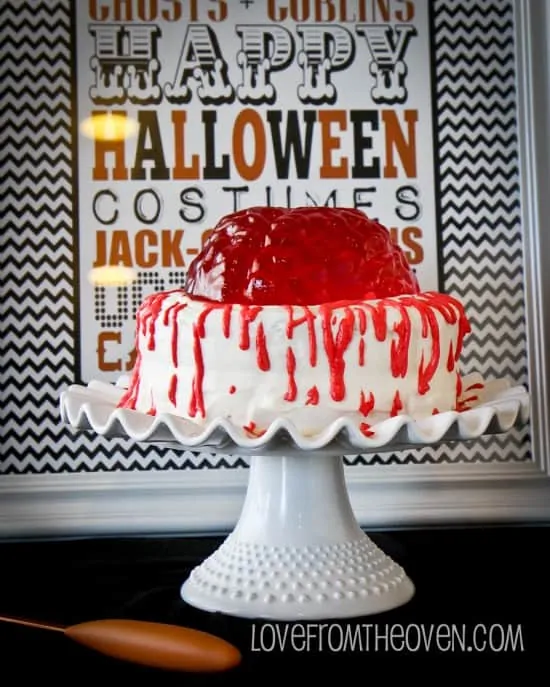 The cute Halloween Subway art in the photo is from Eighteen 25.
This would be so much fun at a Halloween party.