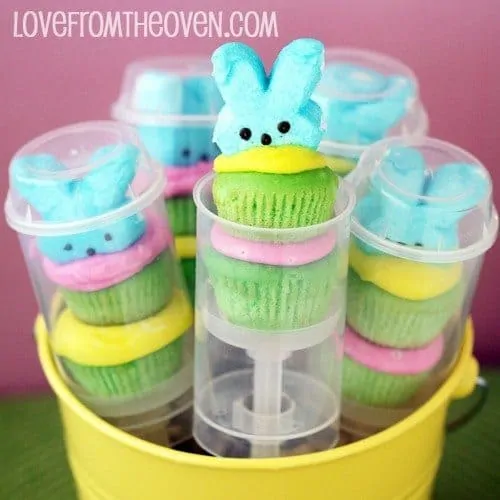 A few weeks ago I stumbled across Cupkate's Event Designs blog and her darling Push Pop Cupcakes. I didn't even have to think twice, I put my order in for the push pop containers immediately from her Etsy store. I mean hello, these are ADORABLE. Cupcake shooters, push pop cupcakes, cupcake push pops, push cakes, cake shooter,  cupcake shots, whatever you want to call them – I had to make them. I was already planning to make cupcakes for Peeps Week, so I figured I'd do some mini cupcakes and use them for the push pops. You could do SO many things with these containers, this is just one of my ideas, but I'm sure there are a million cute possibilities.
Whip up your favorite cake mix (or recipe) and make yourself some mini cupcakes. I made a box of white cake and added some green food coloring. Nowhere near the food coloring for green velvet cupcakes though. I mixed up frosting in two different colors, using my standard buttercream recipe, and put the frosting into two bags. I used decorating bags because I had some handy, but large Ziplock bags work just fine. I did not use a tip, just snipped of a corner of the bag.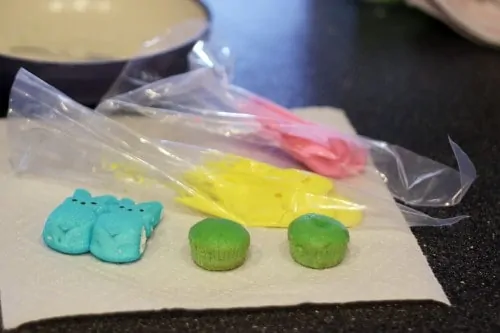 You will want to have a place ready to put your cupcake pops as you make them – I used a few cups to sit mine in. Frost two mini cupcakes…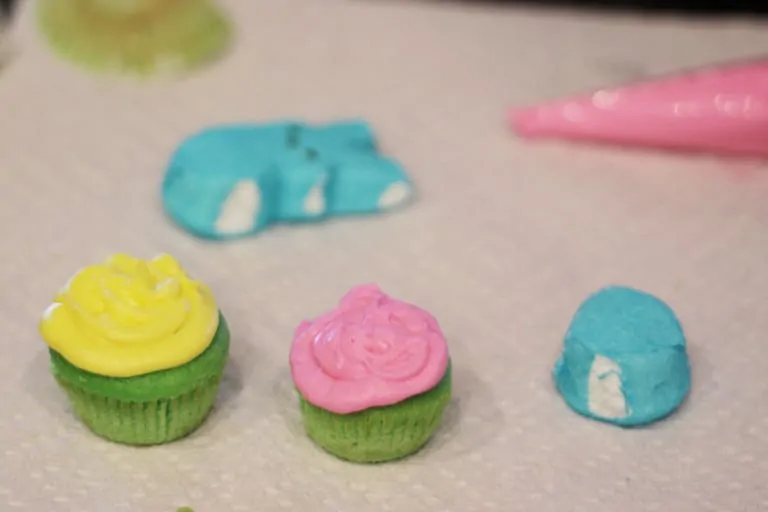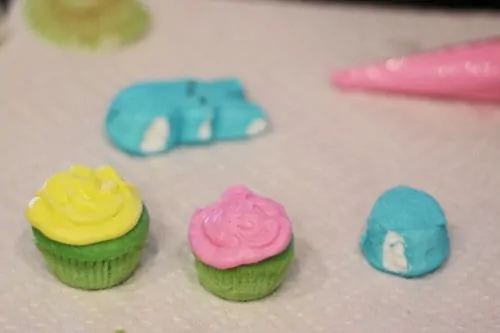 I then put a dollop of frosting into the push pop, just to help secure the cupcake a bit.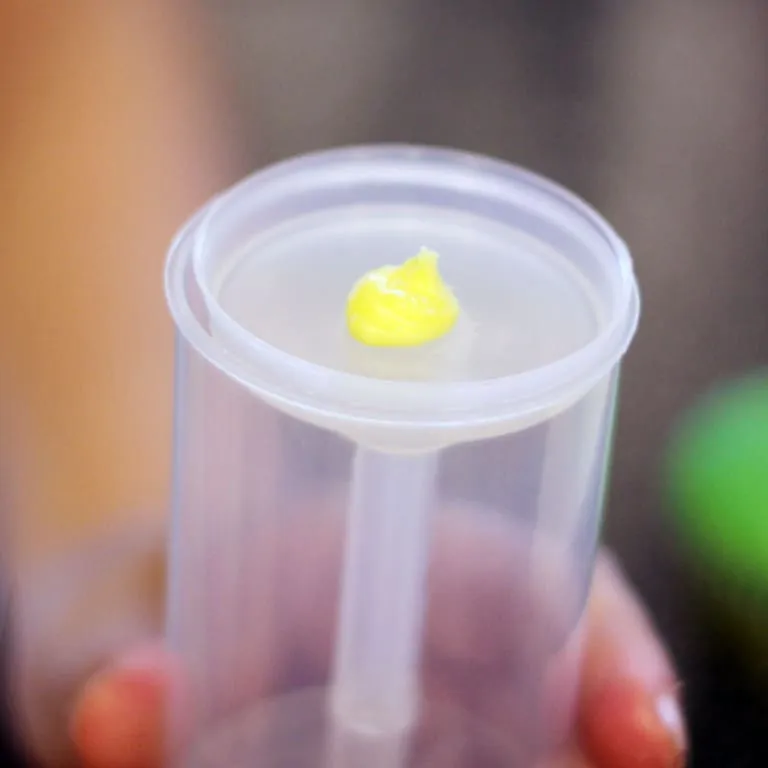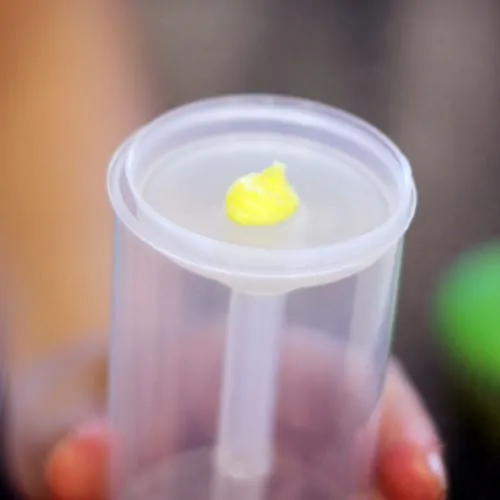 And a little dollop on the cupcake itself…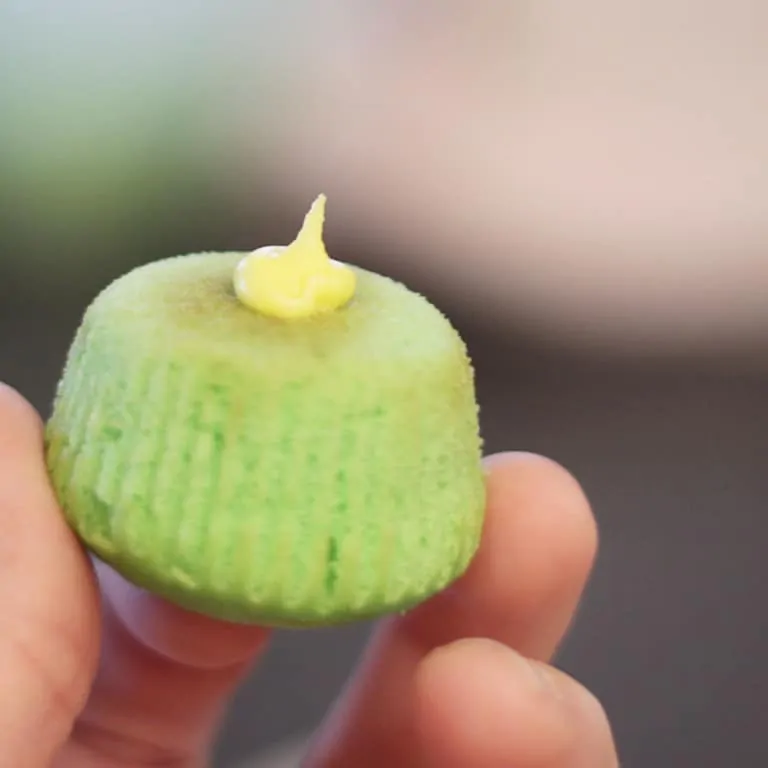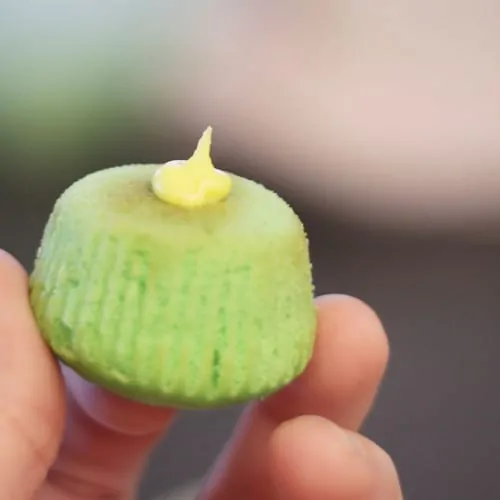 Then you will add your first cupcake to the push pop container…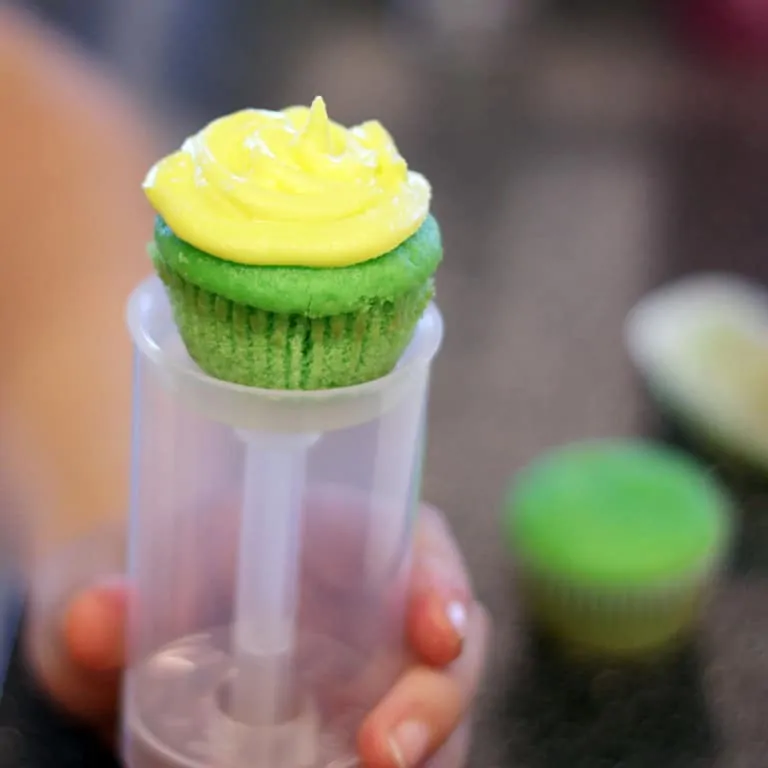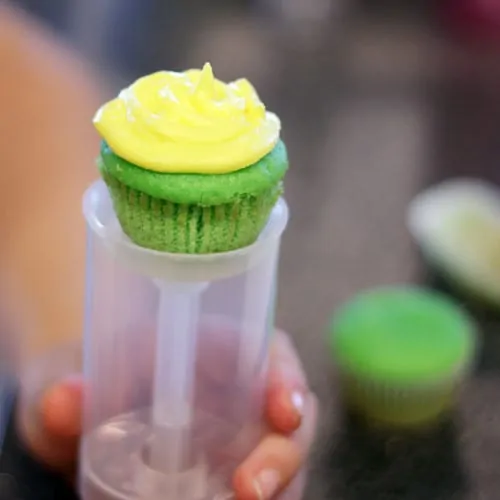 Pull it down a bit to make room for the next cupcake…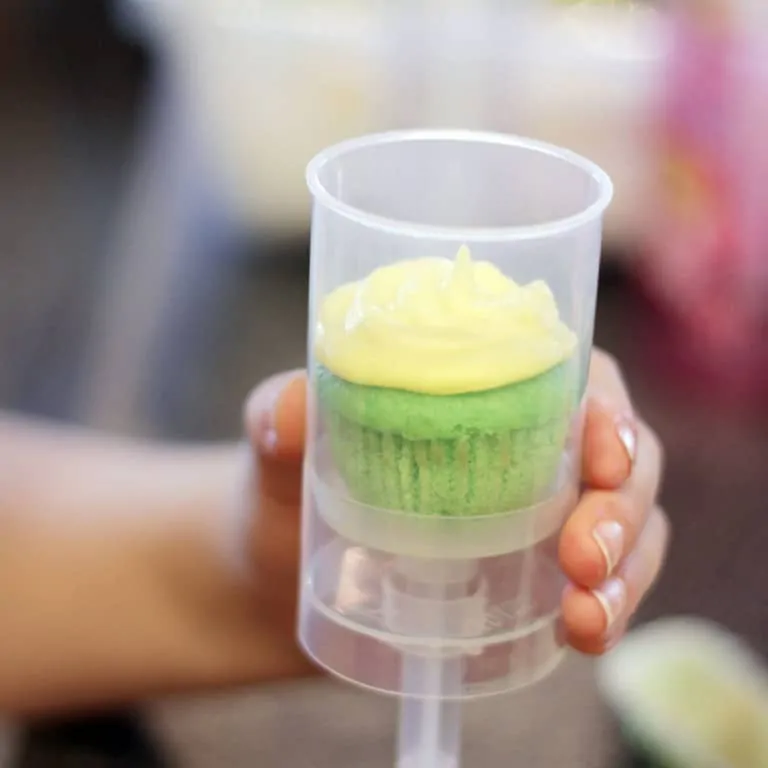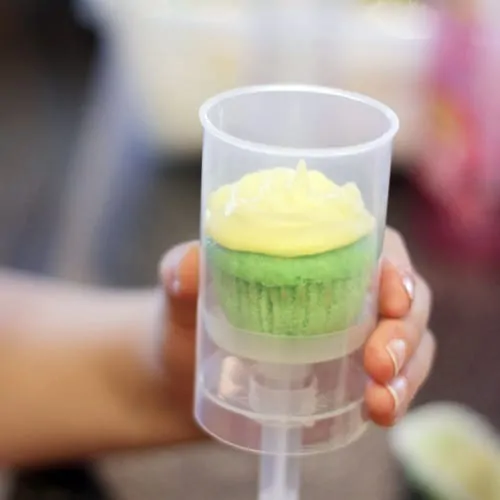 Add your second cupcake…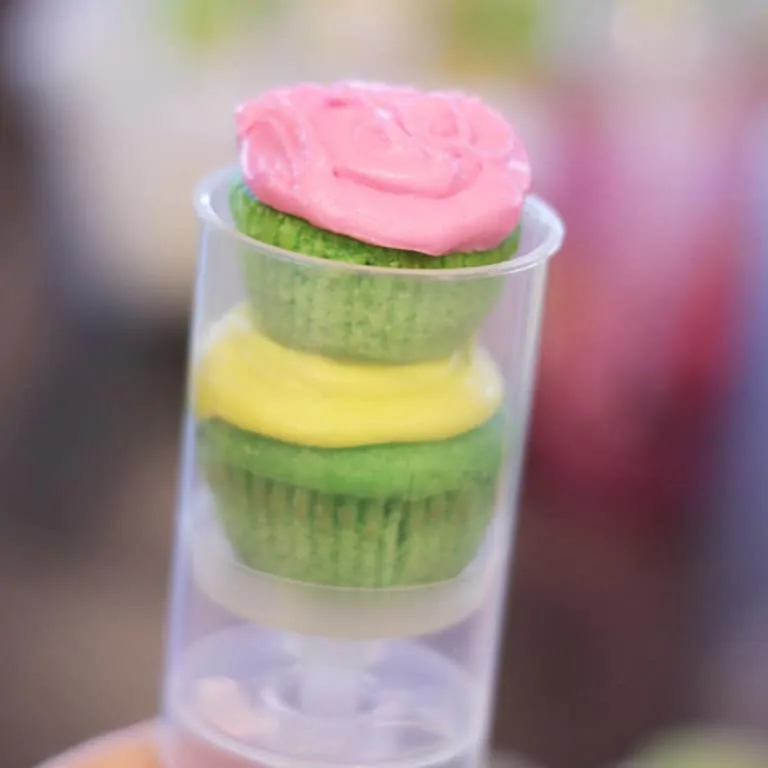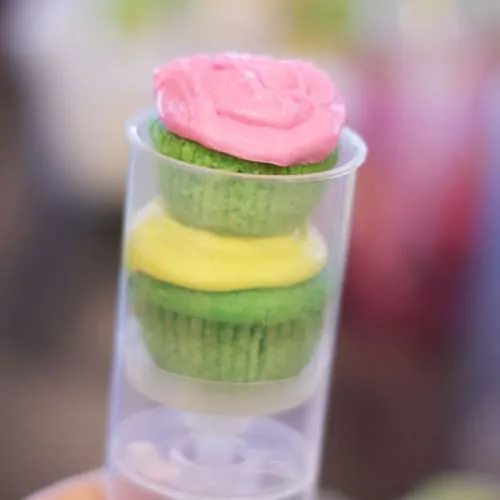 Next, cut the cute little head off of a Peep. Save the bottom part, I'm coming up with a recipe to use those leftover Peeps parts. Add your Peep head to your push pop…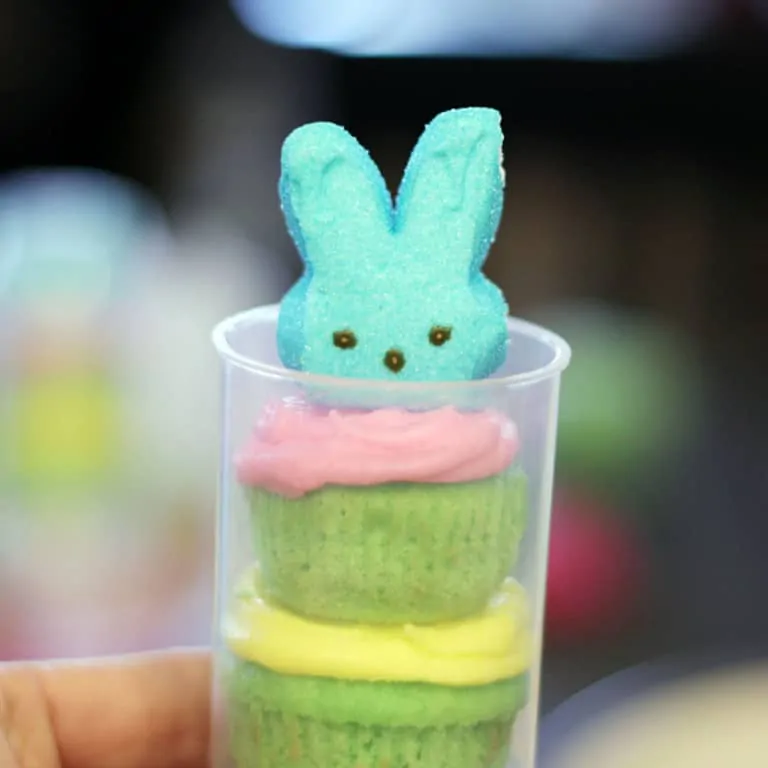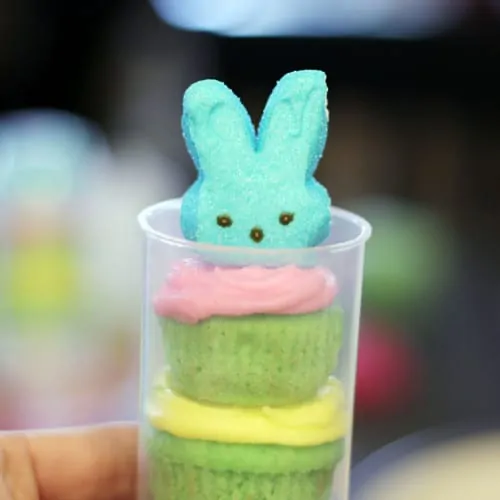 Then give him a gentle push down and put the lid on. It will smoosh him a bit, but given the fact that you've already beheaded the poor Peep, he probably won't care.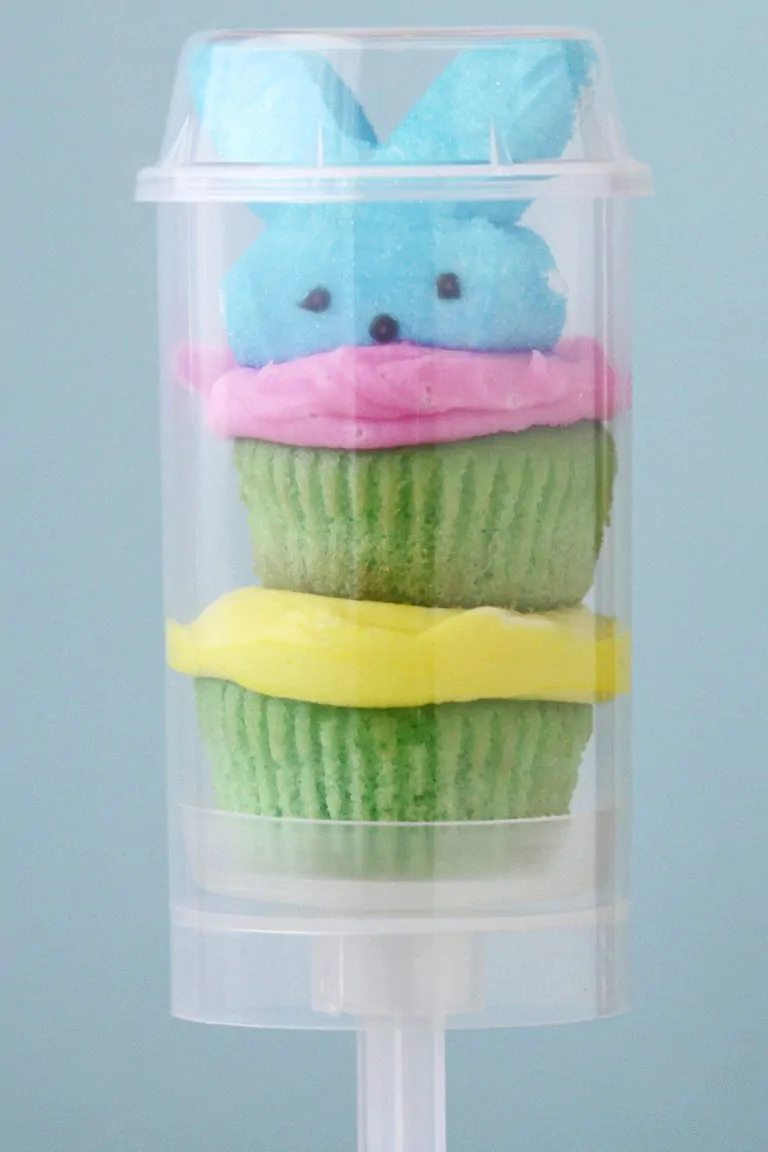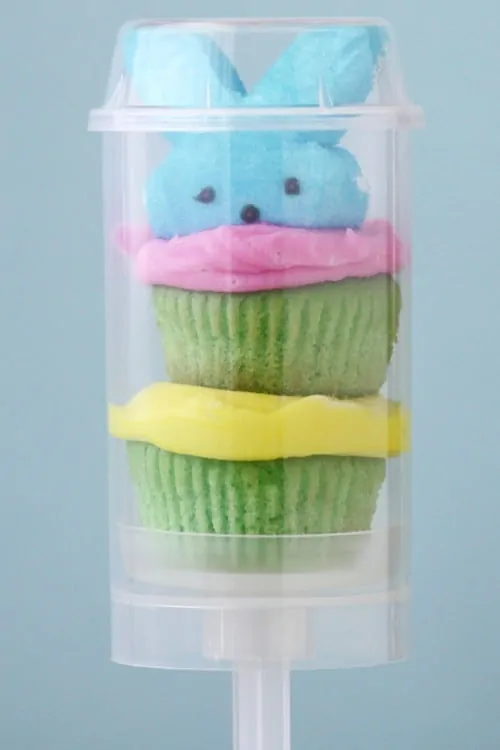 I can hardly stand how cute these are. They would make great party favors.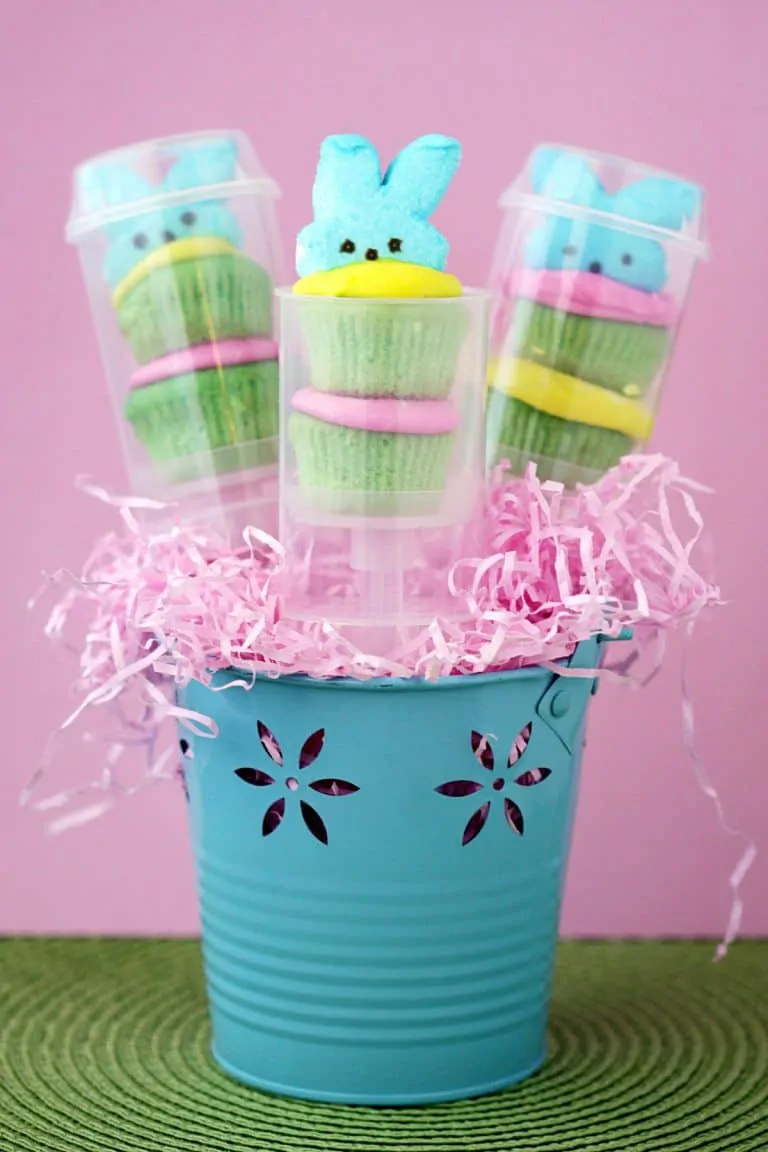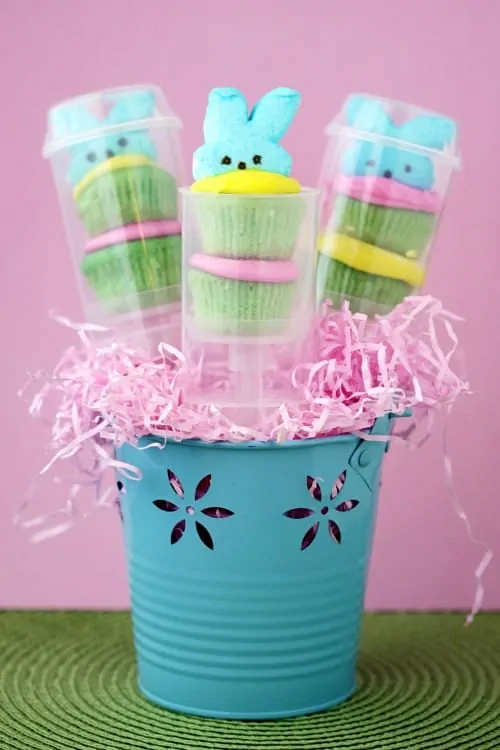 Or as a cute little centerpiece…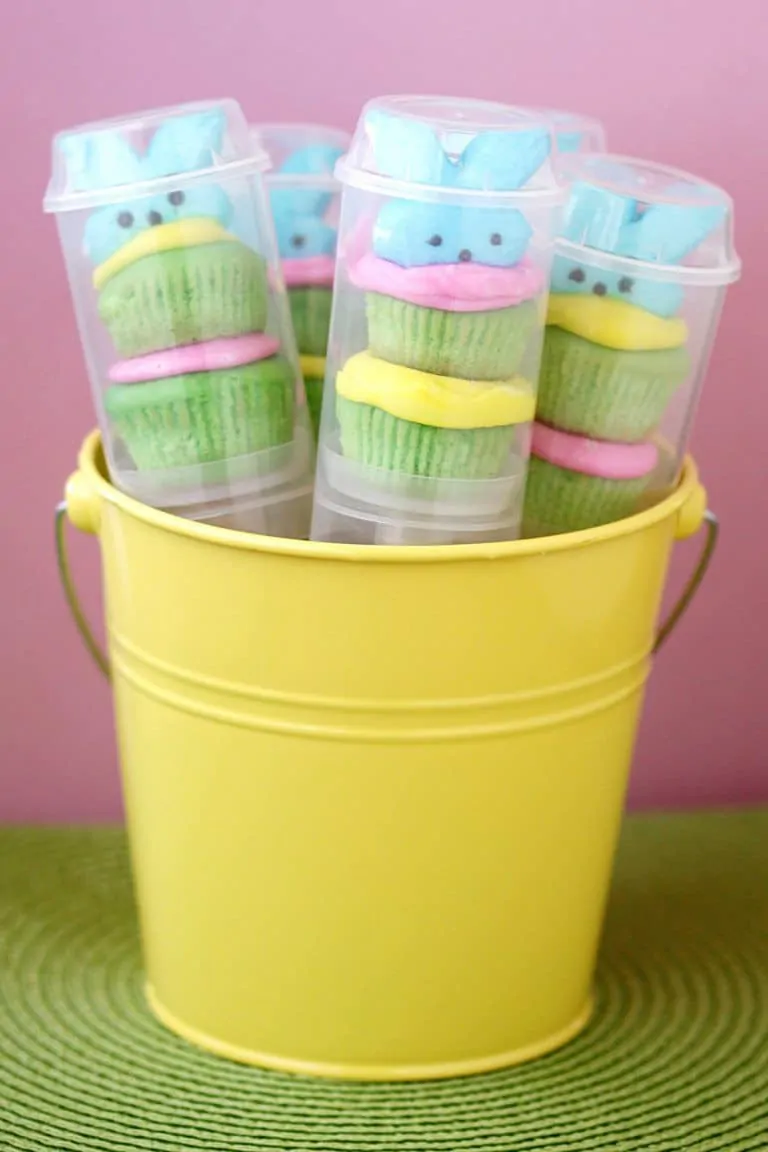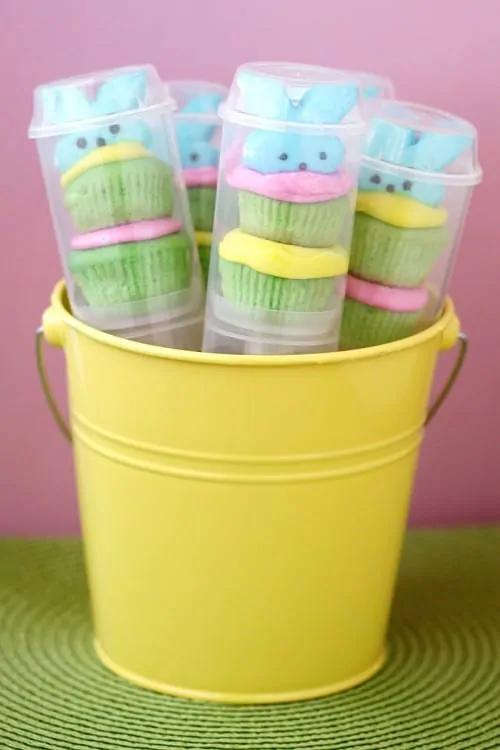 And one without PEEPS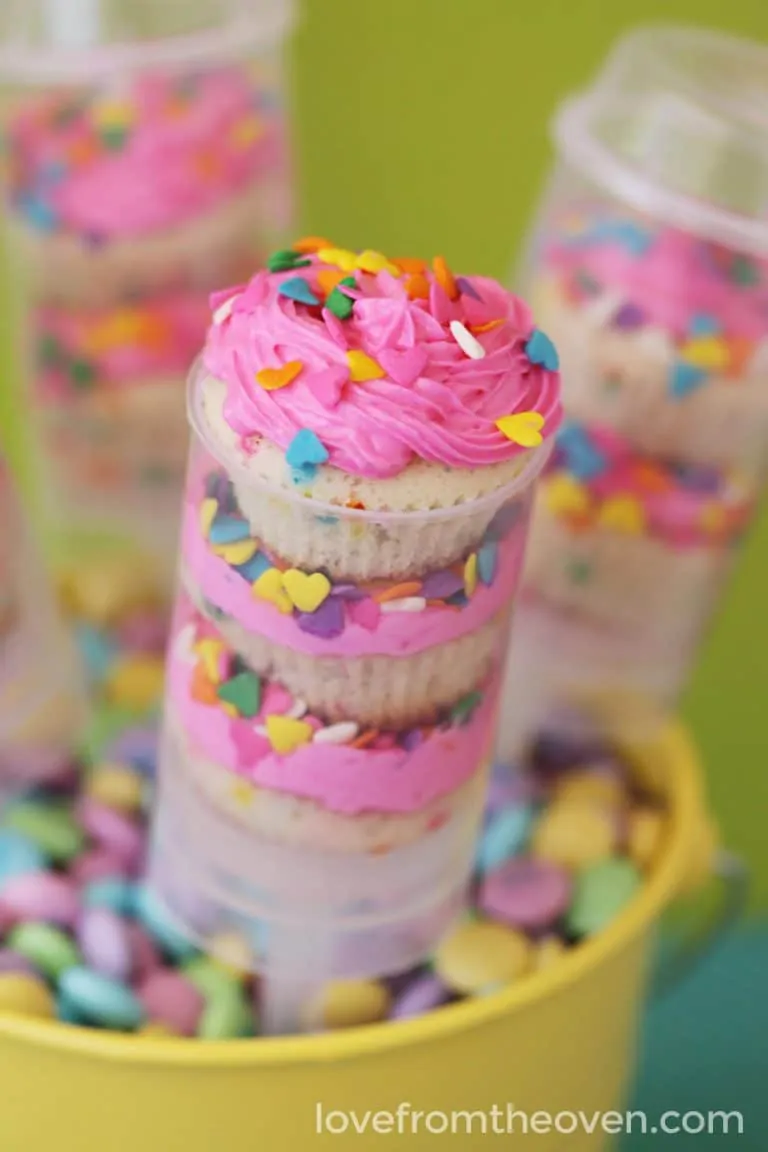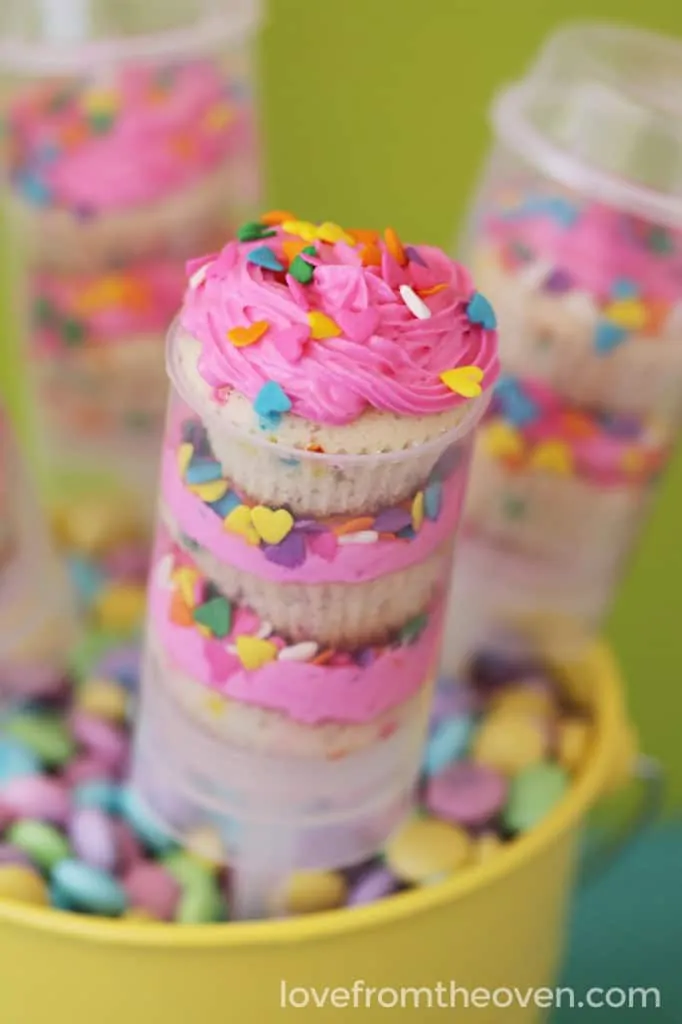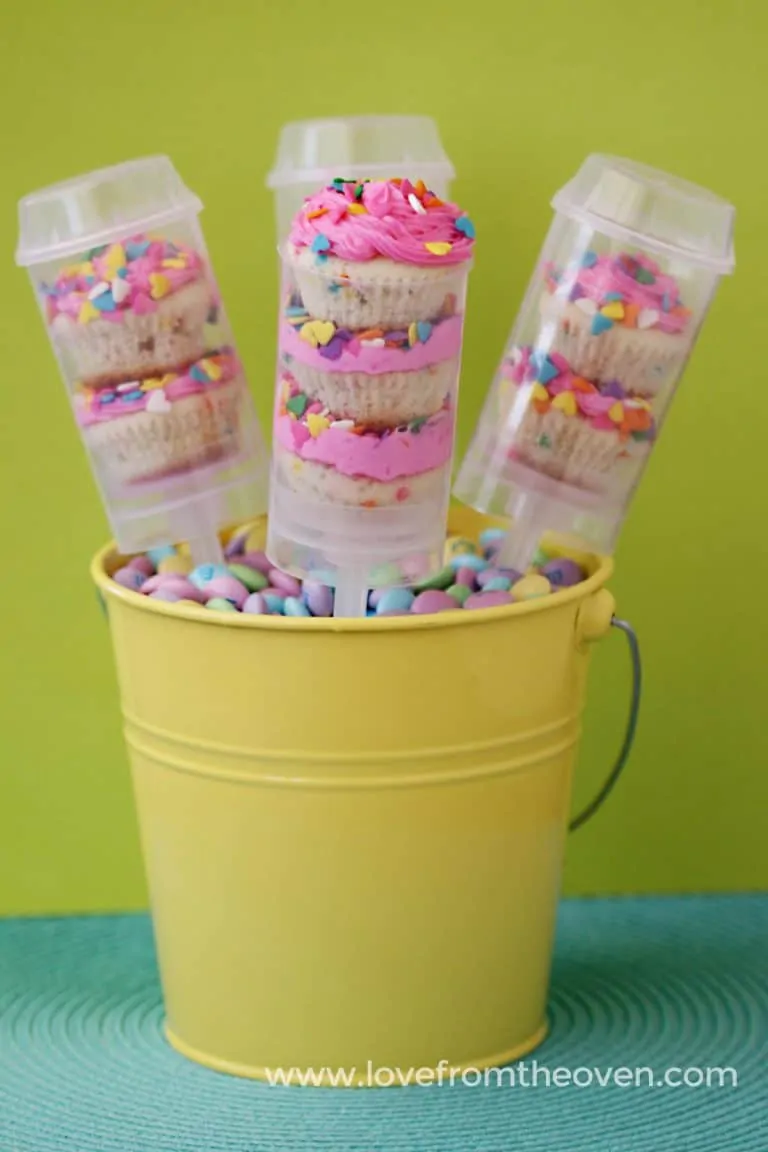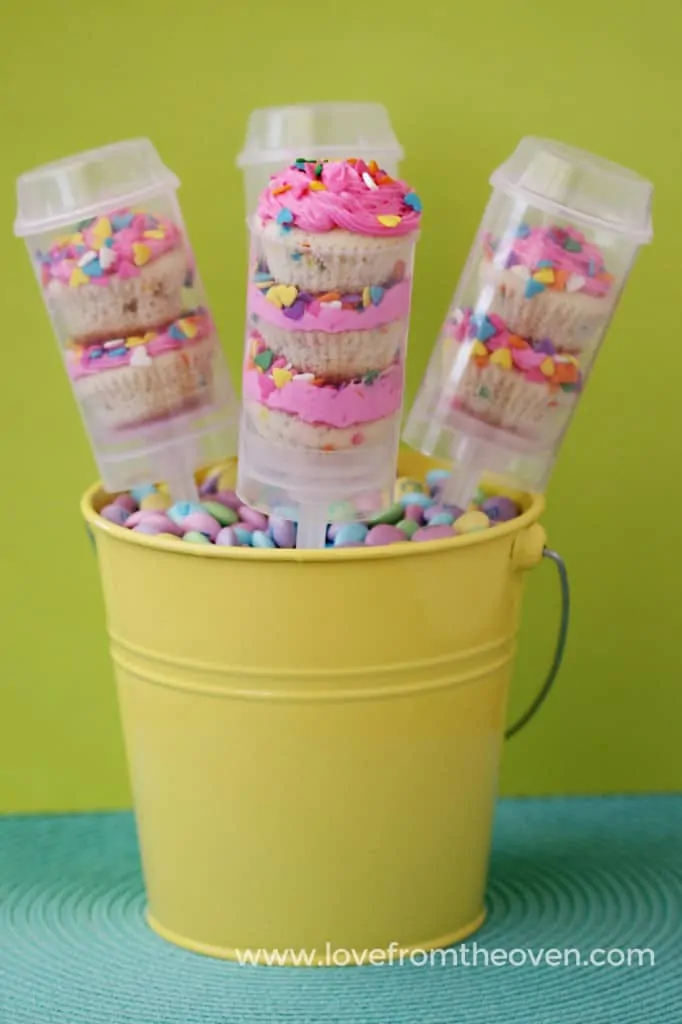 Want more push pop fun? Check out my friend Courtney's book, Push Up Pops.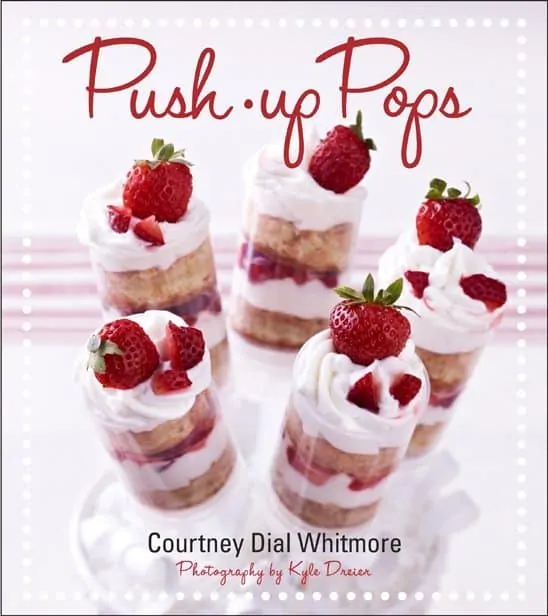 You can order your push pop cupcake containers here, and I
have also seen them in stores such as Michaels, Target and Walmart.