It's Friday, let's have cupcakes!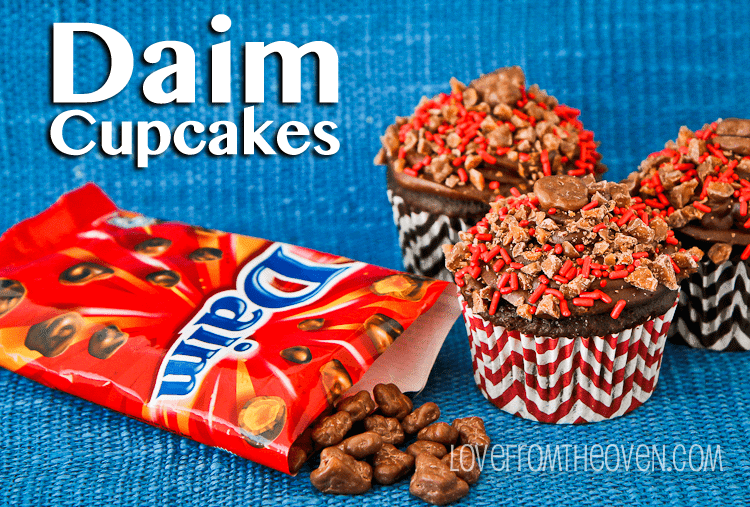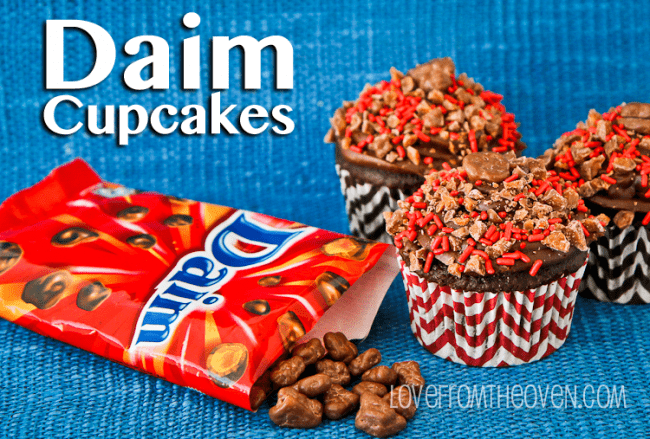 Have you ever had a Daim Bar? For those of us in America, the Heath Bar would probably be the closest thing we have. I was first introduced to Daim Bars, a crunchy butter almond bar covered in milk chocolate from Sweden, when I worked in cultural exchange.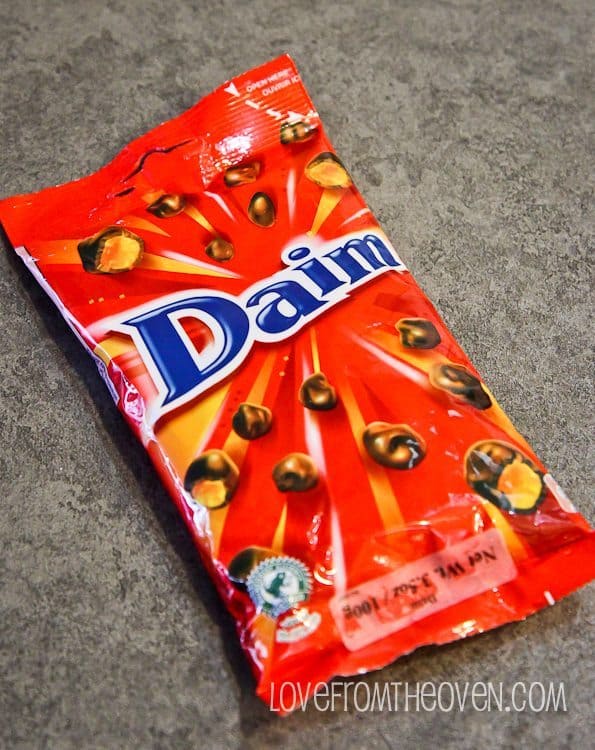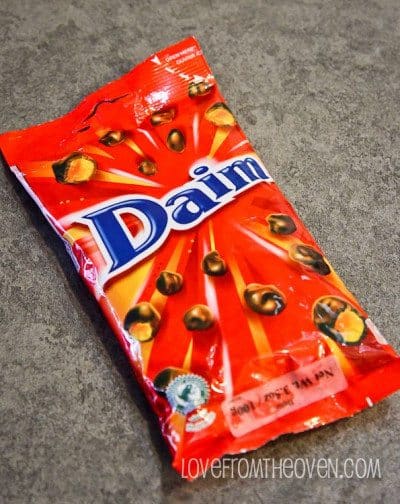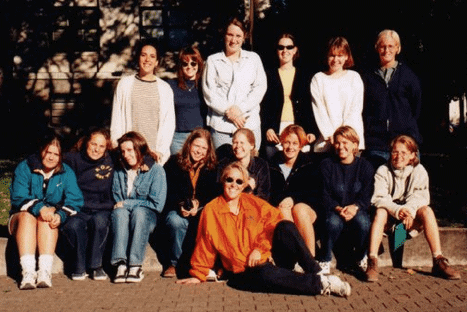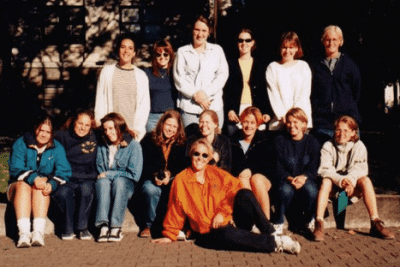 I spent over a decade working with au pair programs (cultural exchange child care programs), and made many friends all over the globe. It was a wonderful experience to learn about different cultures and to get to share in a very special time in the lives of so many incredible young women. From foods to traditions to holidays, I learned so much about how other people lived while having a chance to share America with them. Somehow in all of those years I never manged to make it abroad, but will someday. There are so many places I would love to visit and see, but Sweden, Norway and the UK top my list – as I have some dear former au pairs who I would love to visit and spend some time with.
My sweet Swedish friends always brought me Daim Bars (some still send me them now, thanks Linda Marie!). Quite possibly one of my favorite candy bars EVER. Thankfully we can get them in the US, I have found them at both Ikea and Cost Plus World Market and of course, like everything, you can get them on Amazon. Seriously, if you haven't had one, and you run across one, buy it, consume it, thank me later.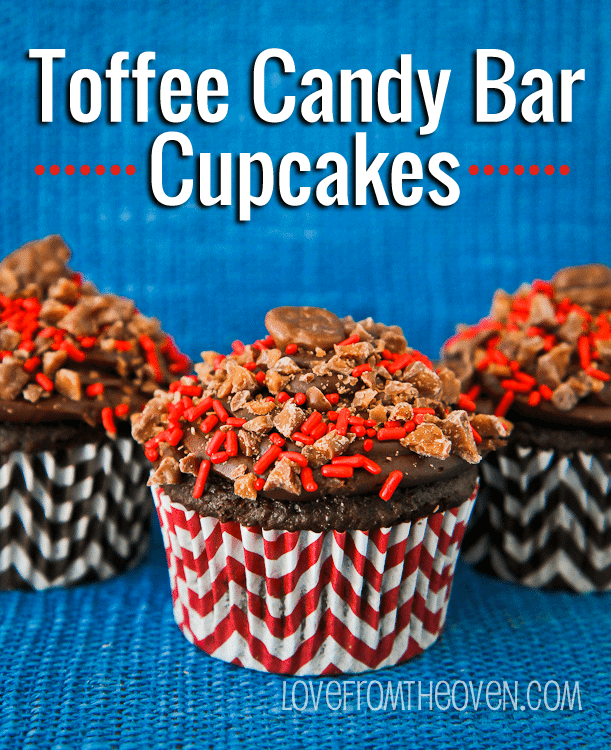 I somehow managed to have an uneaten package of them that I picked up at Cost Plus, so I decided to use them to top some simple chocolate cupcakes.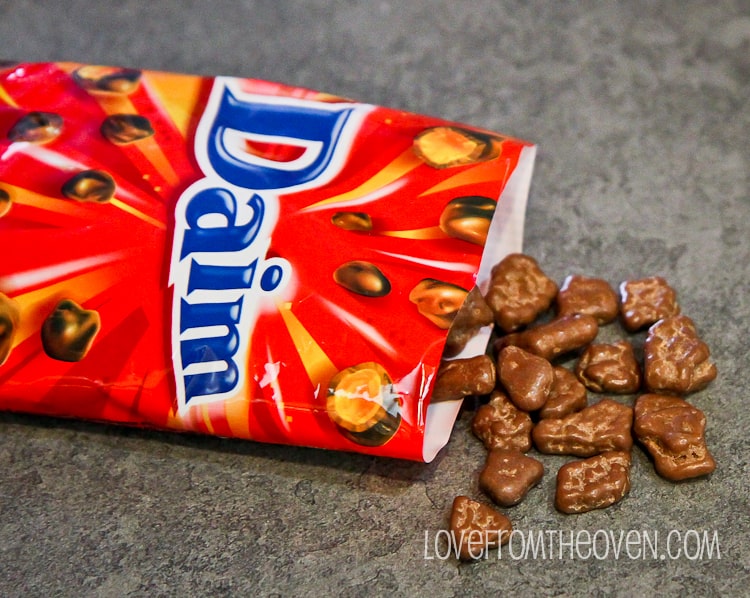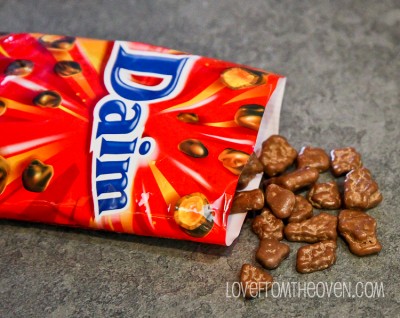 These couldn't be easier. I chopped up my little Daim candies, and used them to top chocolate frosted chocolate cupcakes. What a great way to add crunch and flavor to your cupcake. A plain jane chocolate cupcake is now delicious and multi cultural.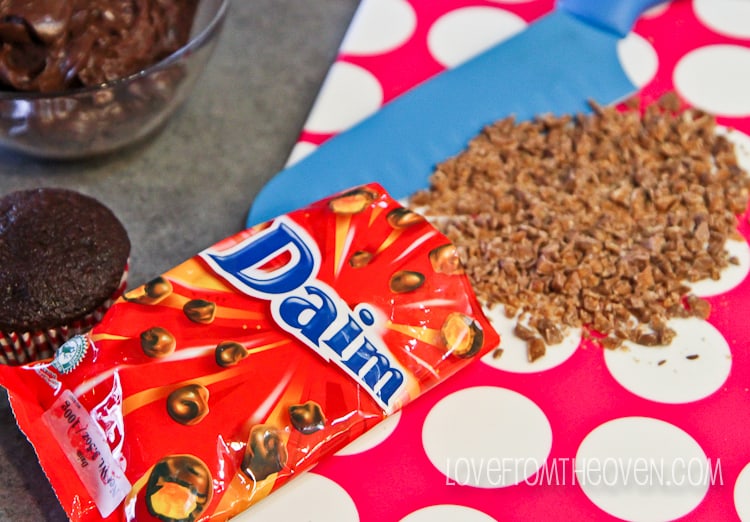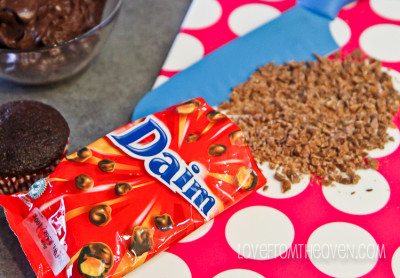 I love an easy doctored up cupcake.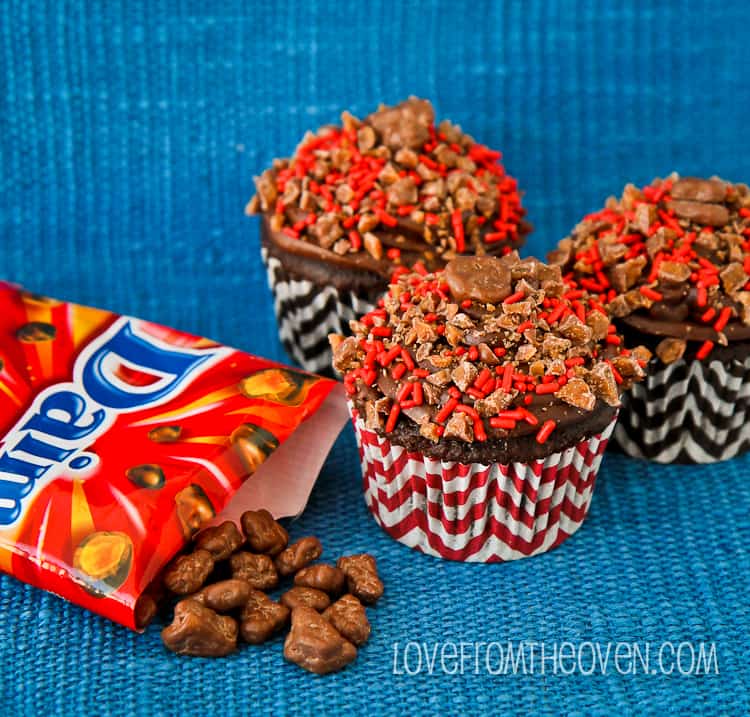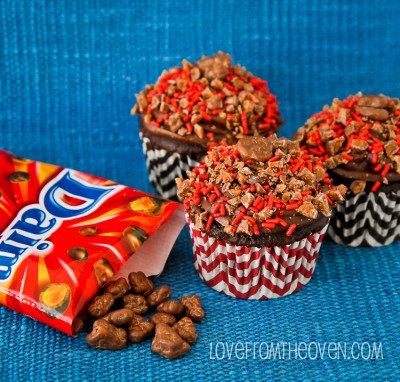 Some serious Swedish deliciousness.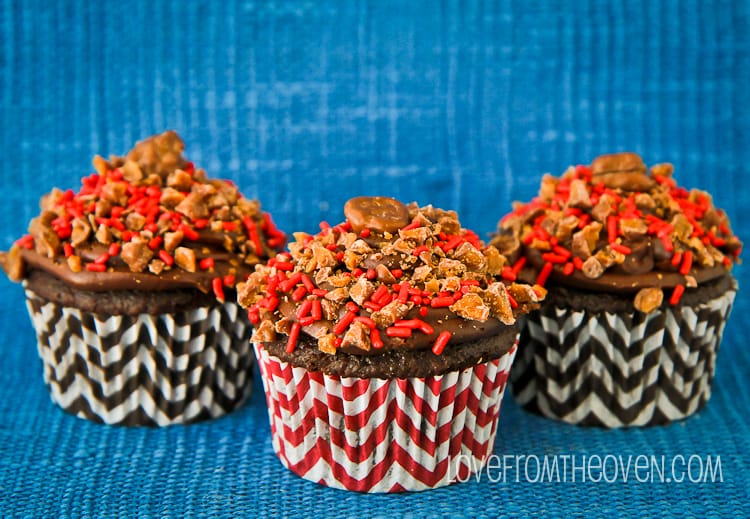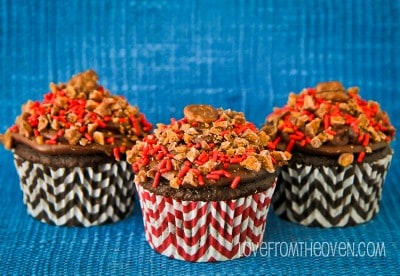 Don't forget, you can use a Heath bar to create these if you don't have Daim Bars handy. It's the same thing, though I always think the Daim bars taste better – probably because they have such great memories attached to them. My cutie patootie chevron liners are from Sweets & Treats Boutique.