Yesterday was my husband's birthday, so clearly there had to be cake. Wanting to do something a little different, I decided to go with baby bundt cakes…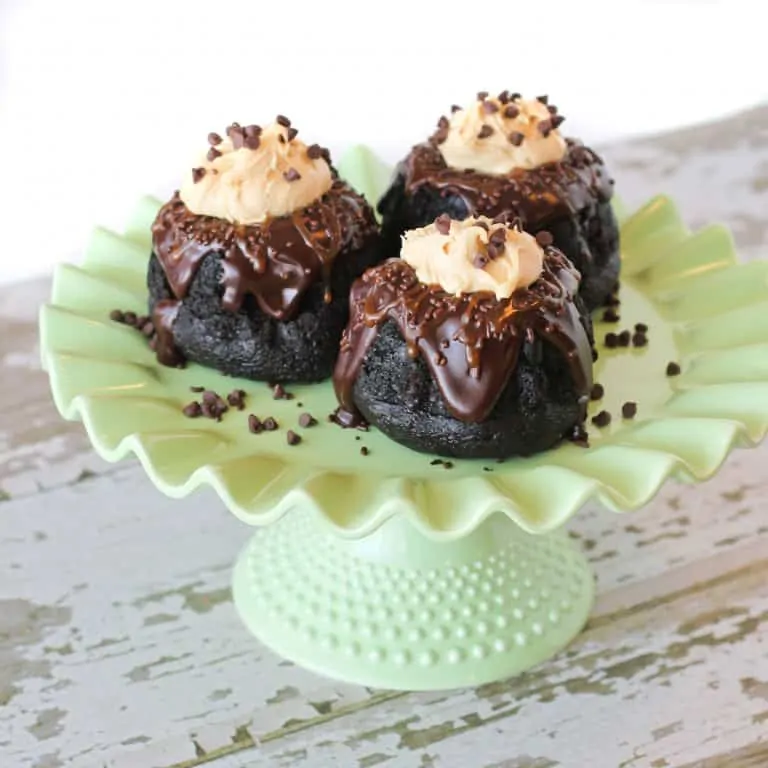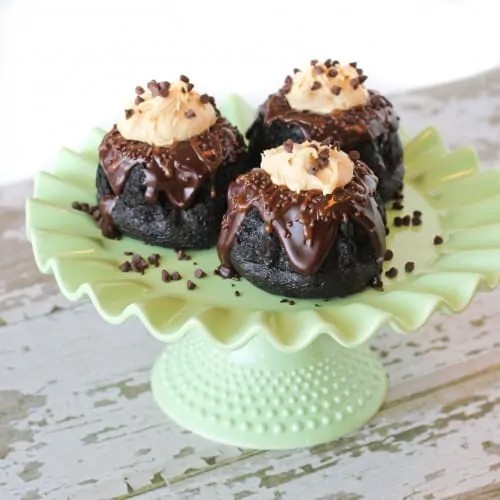 These were actually pretty simple and sinfully delicious. I used my favorite chocolate cake recipe and baked for about 14-17 minutes. Honestly a box cake mix would work just fine, and you would probably bake for about as long as recommended for cupcakes, though possibly a few more minutes.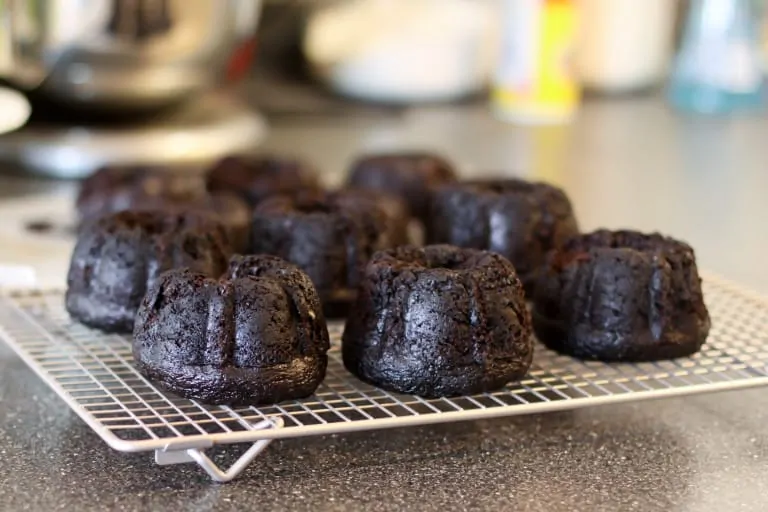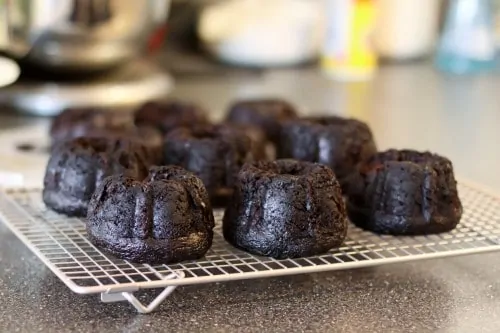 If you look closely, these did not come out of the pan perfectly. Trust me, nobody cared. 🙂 After cooling my baby bundt cakes, I whipped up a chocolate ganache using a recipe from Joy Of Baking. Oh. So. Decadent.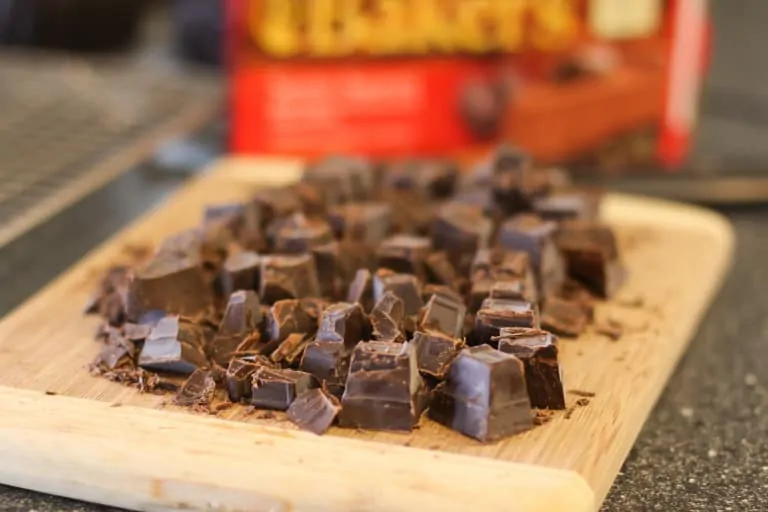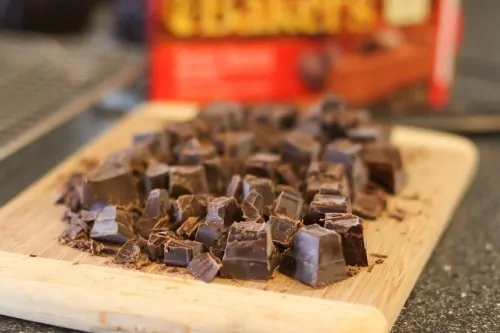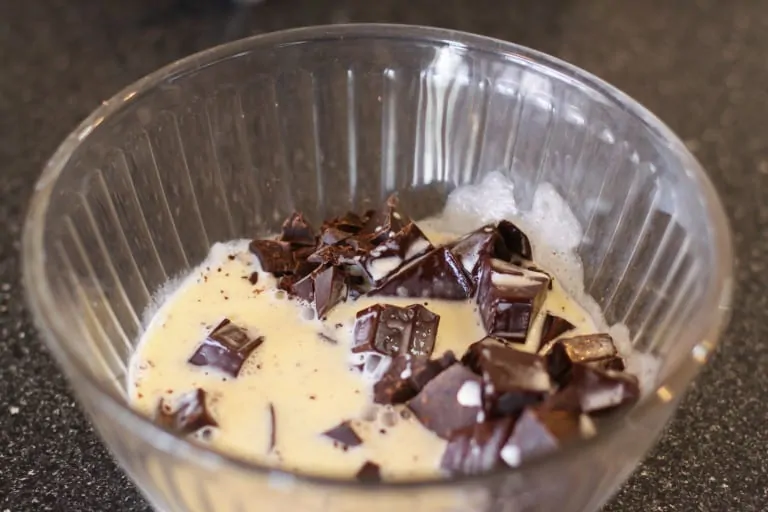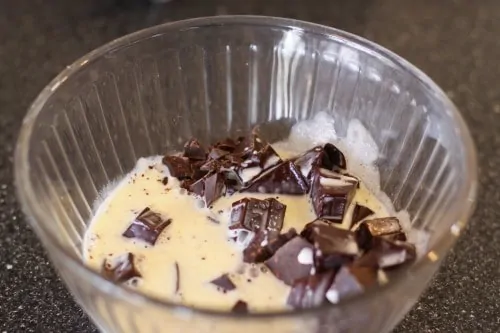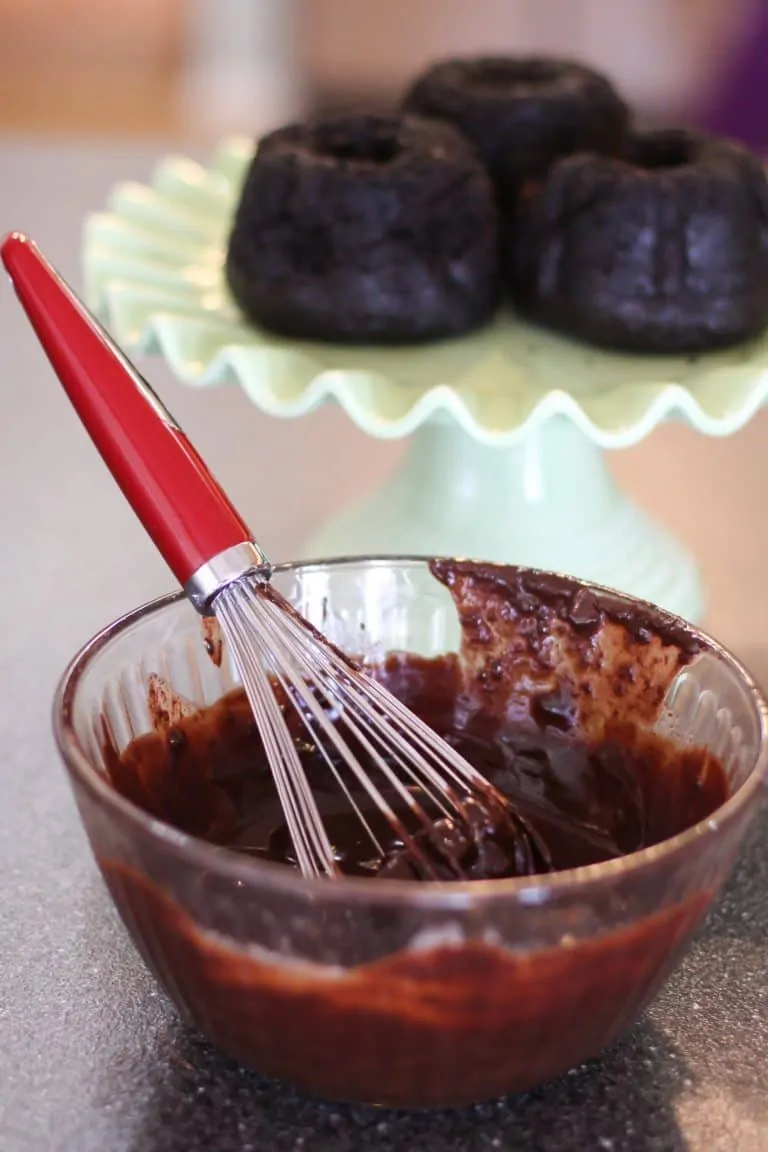 Spooned some on to the bundt cakes and added sprinkles…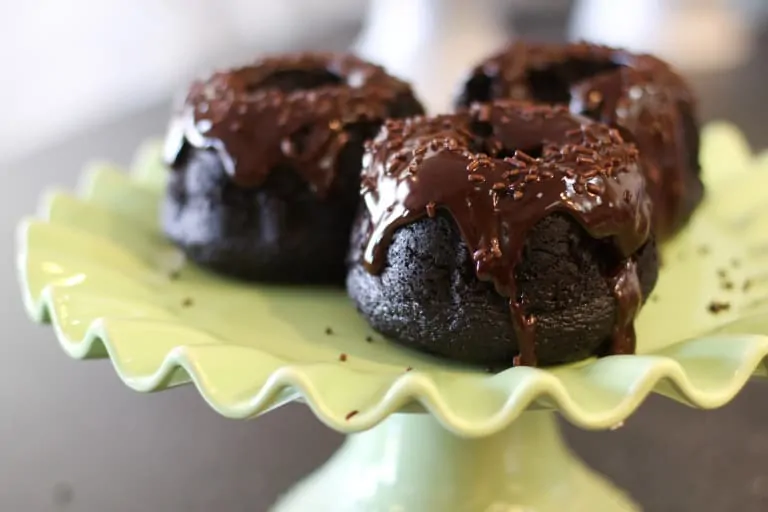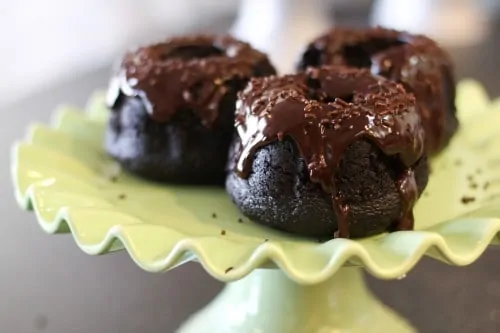 I thought it would be yummy to add a bit of caramel to the centers of the bundt cakes…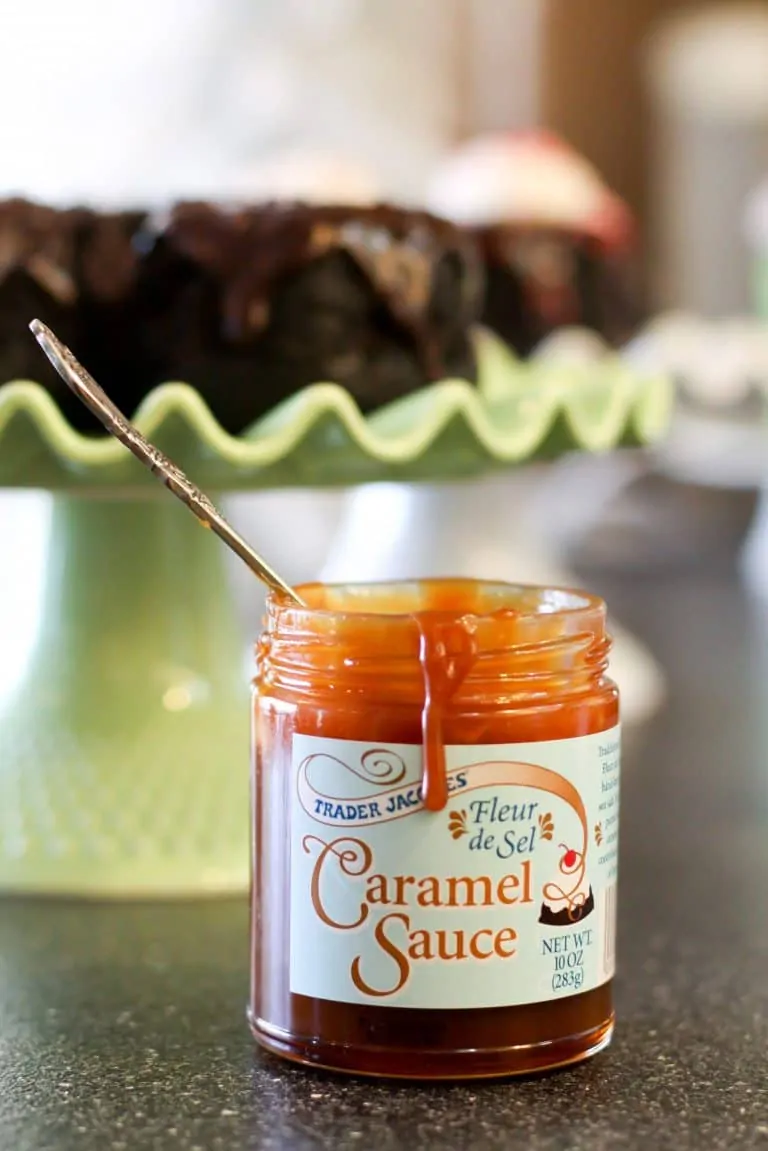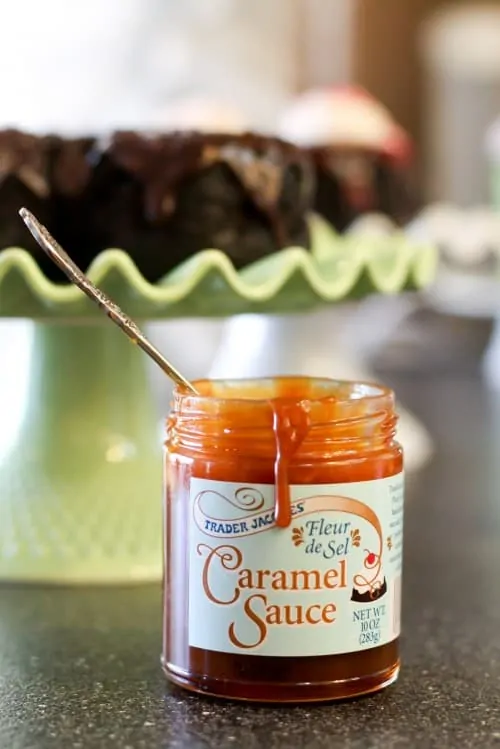 Just spoon some in…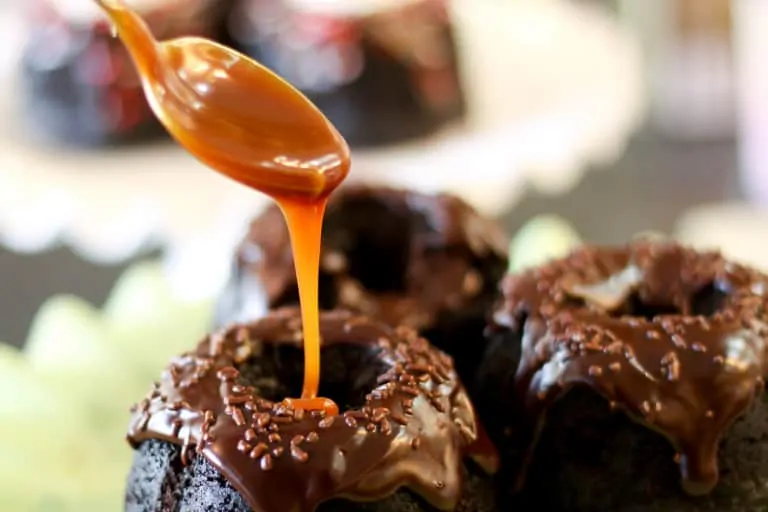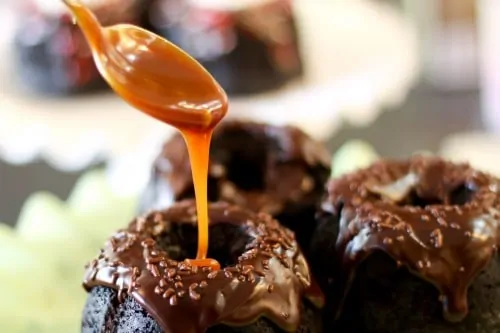 The caramel sort of soaked into the cakes, so there wasn't a rush of caramel when you cut into them. But it was very tasty.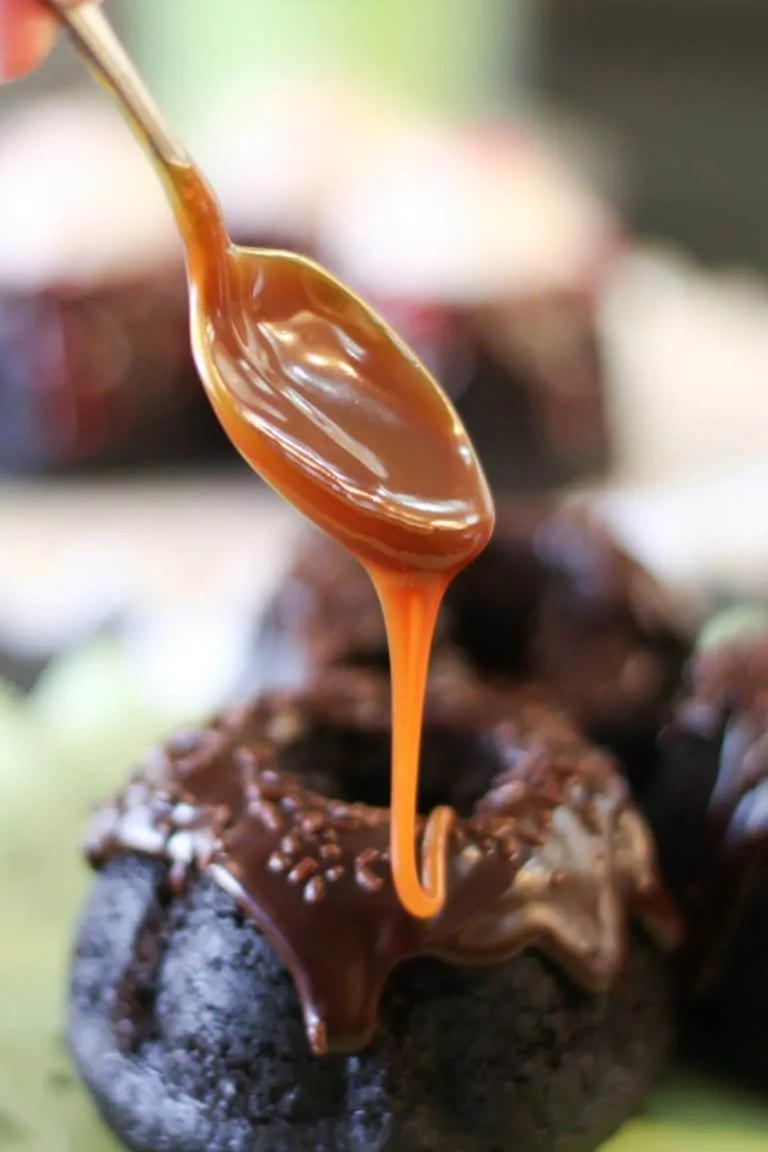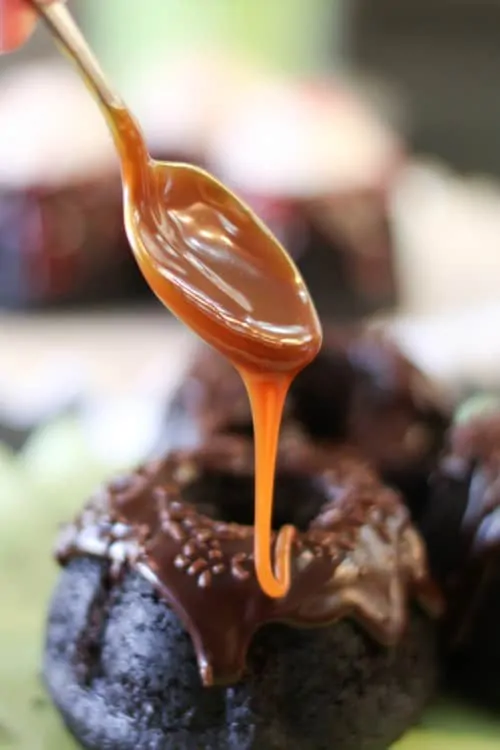 And next up is frosting. For caramel buttercream, I simply add some caramel to whatever basic buttercream I'm using. You could add some to a canned frosting as well. Keep it simple!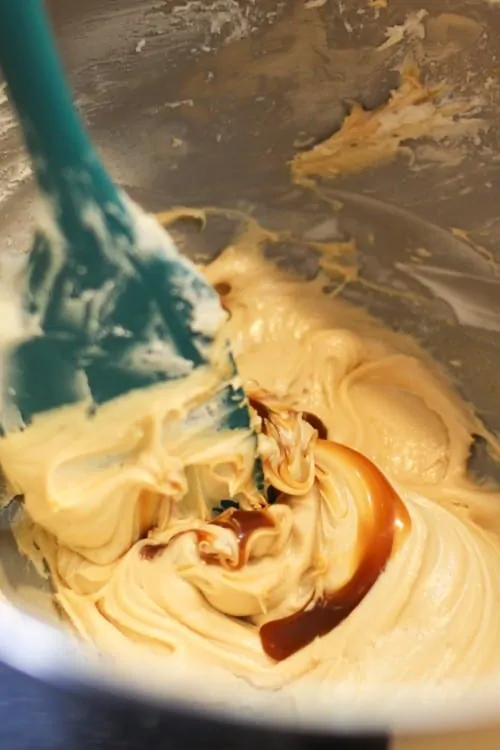 And then add a scoop to the top of your bundt cakes.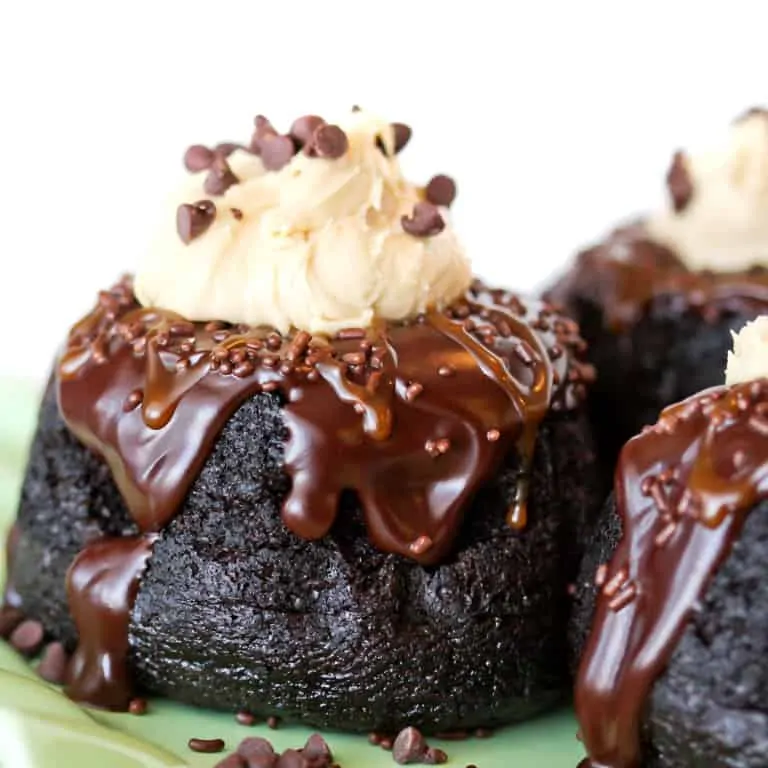 So delicious!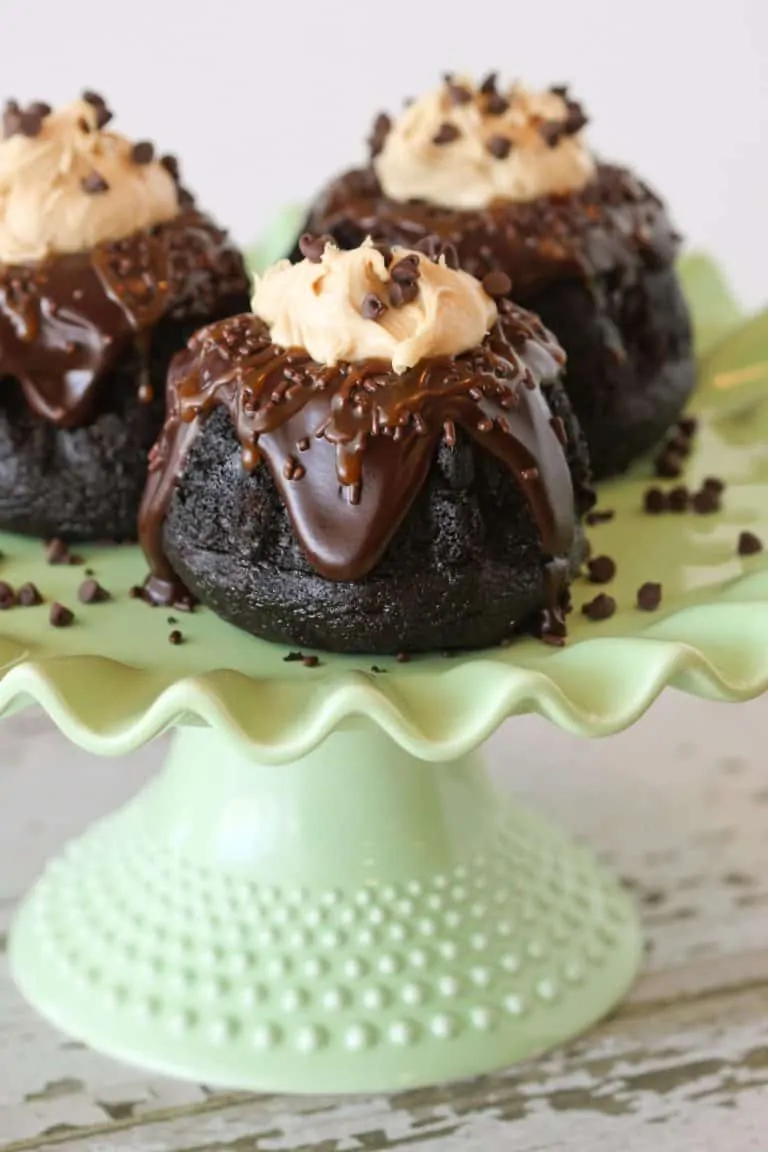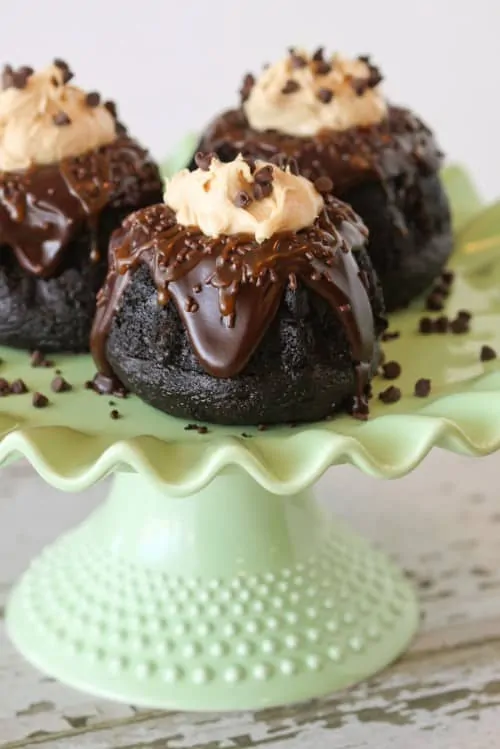 The pretty cake stand is from Costco. I profess my love for these cake stands here!
I think my girls enjoyed the cake…