I am always looking for ways to make my baked goods a bit more healthy. I'm not really trying to create "diet" versions if you will, just little ways to cut what's bad and add a little more good. Results can be hit or miss, and I have some very honest (and picky) taste testers in this house who will never hesitate to give it to me straight. Sometimes the results are amazing – and this batch of Delicious Double Dark Chocolate Cookies definitely falls into the amazing category.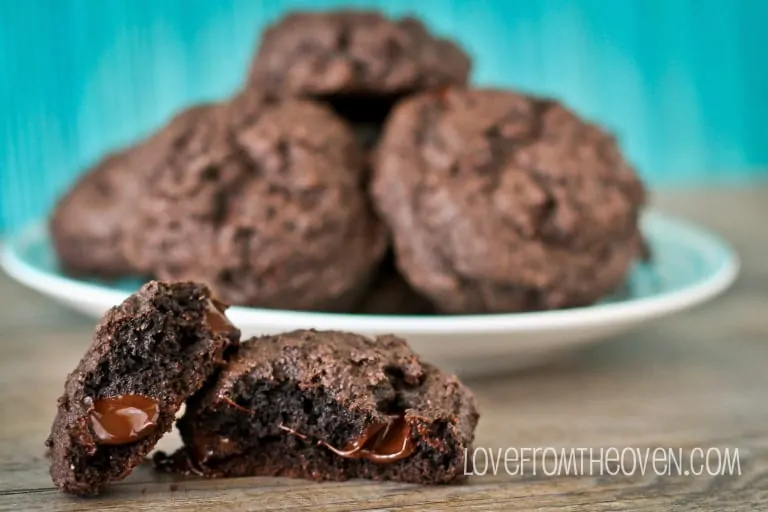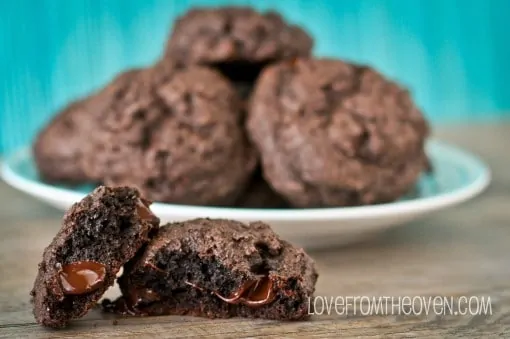 These cookies are lightened up a bit by replacing half of the butter with Greek yogurt and they get some whole grains by swapping white whole wheat flour (which I LOVE) for the all purpose flour. They were a huge success in this house. I don't think the photos do them justice (then again, dark chocolate might not be the most photogenic cookie…)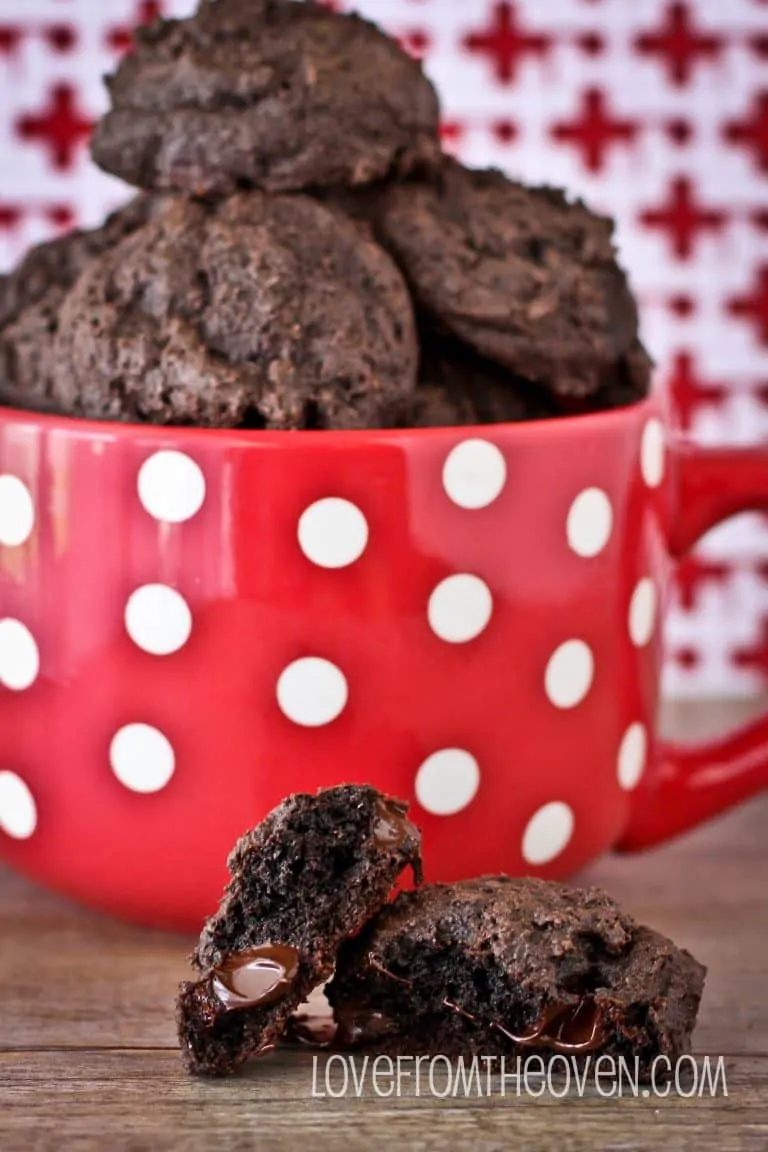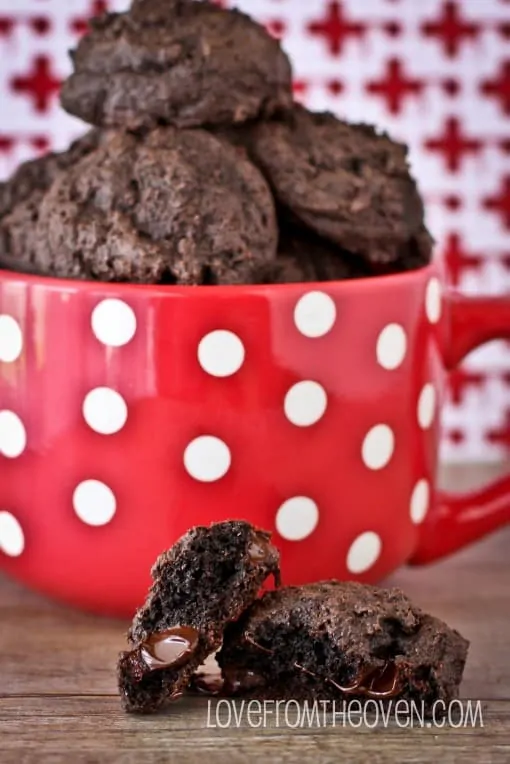 These are some moist, rich, chocolaty cookies. So often cookies turn to rocks after a few days, but not these. Four days later and they are still super moist. If this is what swapping yogurt for some of the butter does, then my butter in cookie consumption just got cut in half. Here's what you need to make these Delicious Double Dark Chocolate Cookies…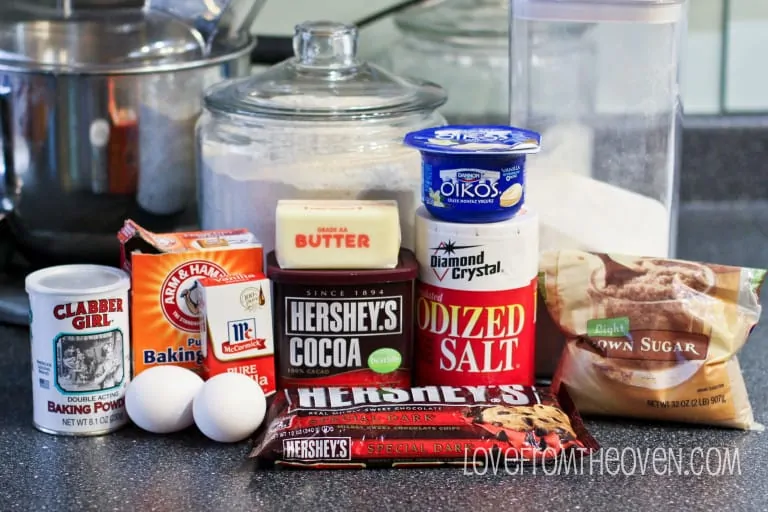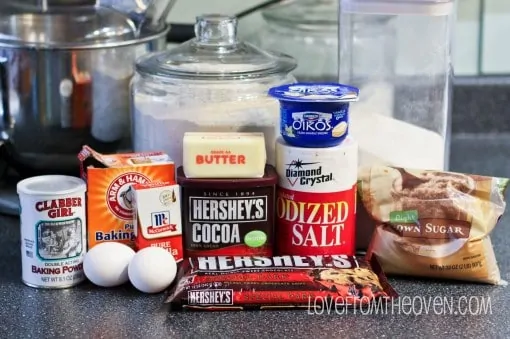 I started with Hershey's recipe for Doubly Chocolate Cookies and made some changes. I will say that in the cookie dough state, I didn't have high hopes for these cookies. It was kind of a sticky not so cookie dough like consistency. But the results were fabulous.
Delicious Double Dark Chocolate Cookies
Makes approx 3 dozen cookies
Click here for a printable version of the recipe
2 cups white whole wheat flour
2/3 cup Hershey's Special Dark Cocoa (regular cocoa can also be used)
1/4 tsp salt
3/4 tsp baking soda
3/4 tsp baking powder
1 cup sugar
1/2 cup brown sugar
2 tsp vanilla extract
1/2 cup of butter, softened
1/4 cup Greek yogurt (I used vanilla flavor)
2 eggs
1 1/2 cups Hershey's Special Dark Chocolate Chips (semi-sweet or milk can also be used)
Directions:
Heat oven to 350 degrees F.
Combine your dry ingredients in a medium size bowl.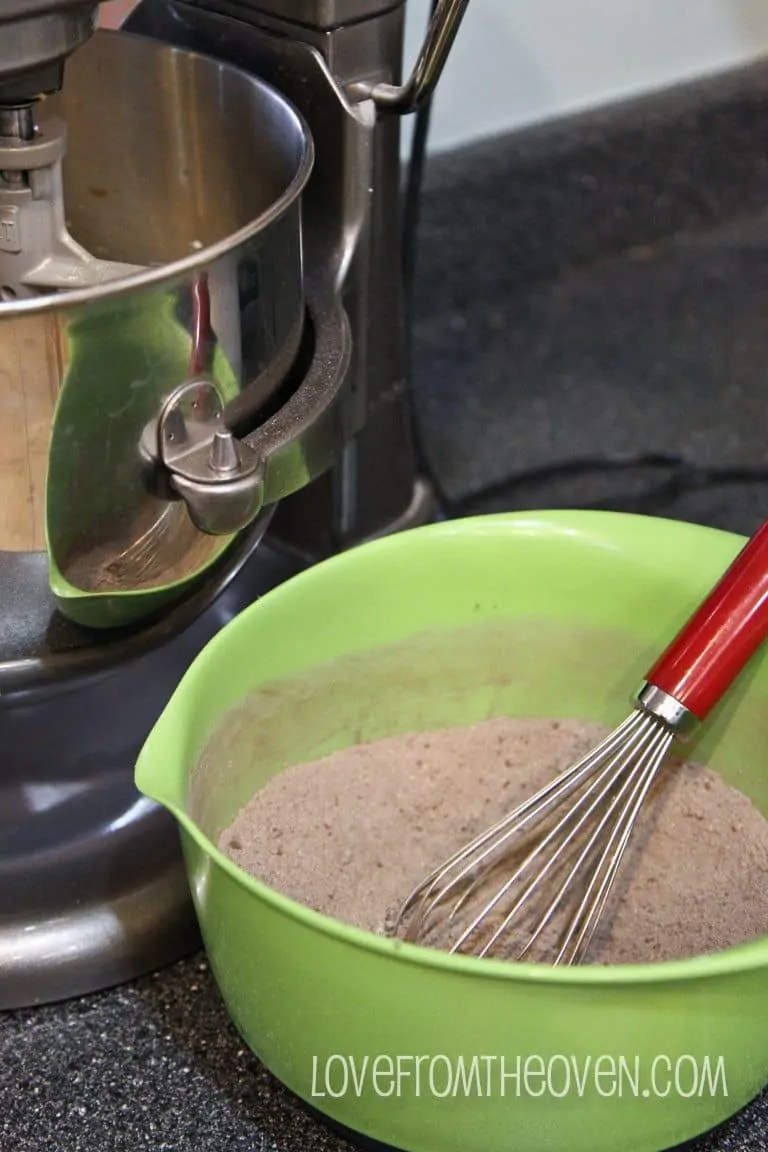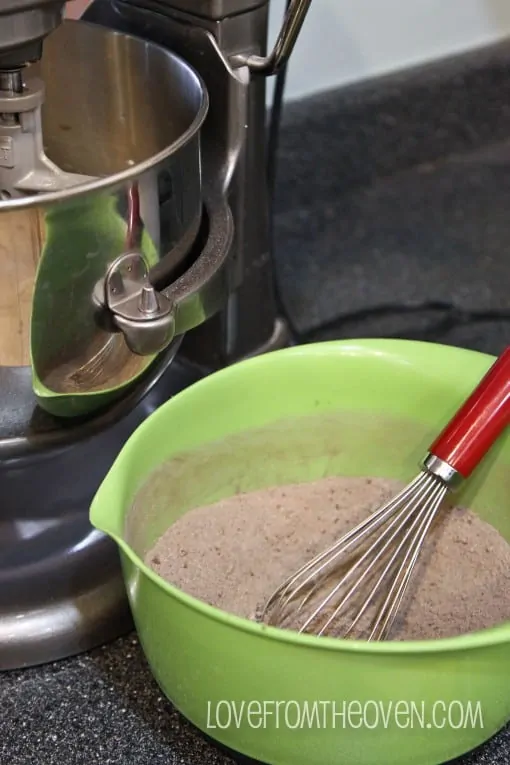 In a separate bowl (KitchenAid mixer is perfect here), combine your butter and yogurt.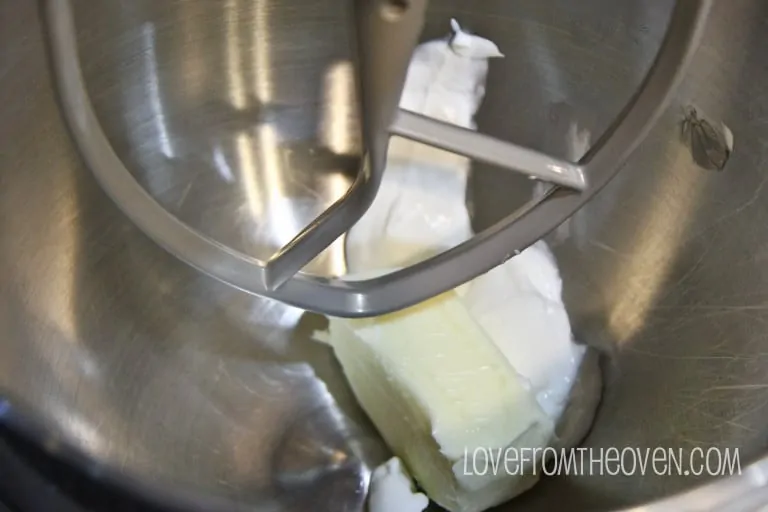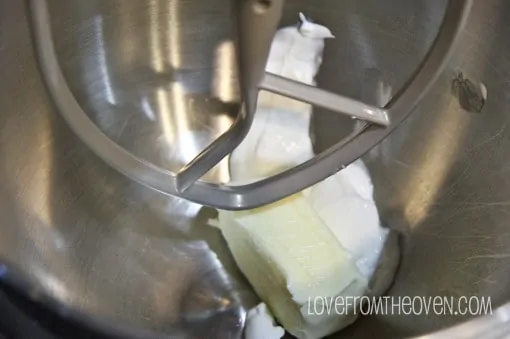 Note that the yogurt is NOT an even swap for butter amount wise. 1/2 cup of butter = 1/4 cup of yogurt. For the yogurt I used, 1/4 cup was about 1/2-2/3 of the container.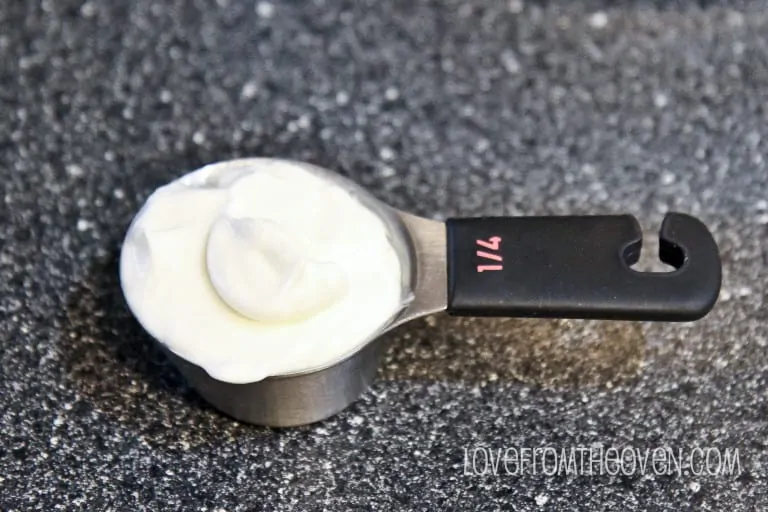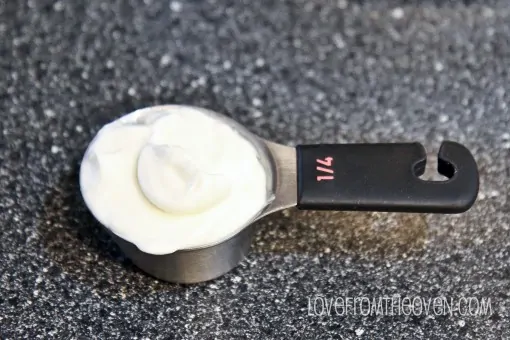 Mix well and add in your sugars, eggs and vanilla. Beat to combine.
Add your dry ingredients to your wet ingredients and stir until combined (do not over mix).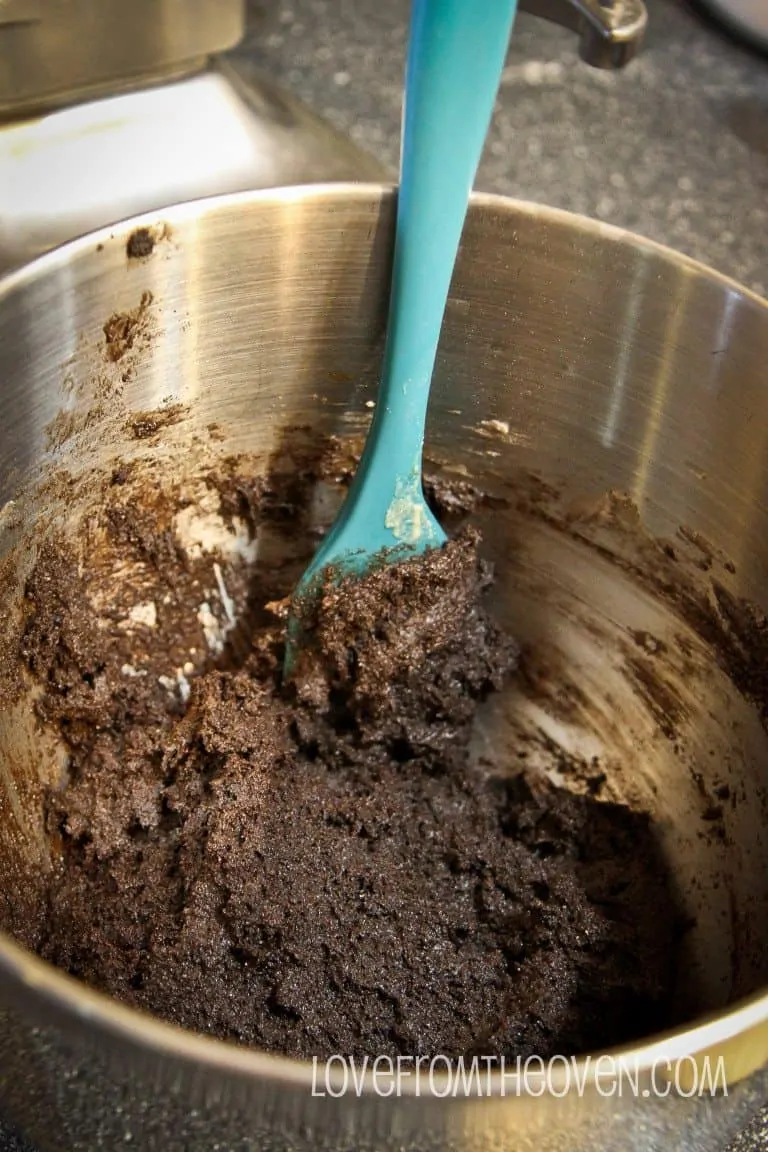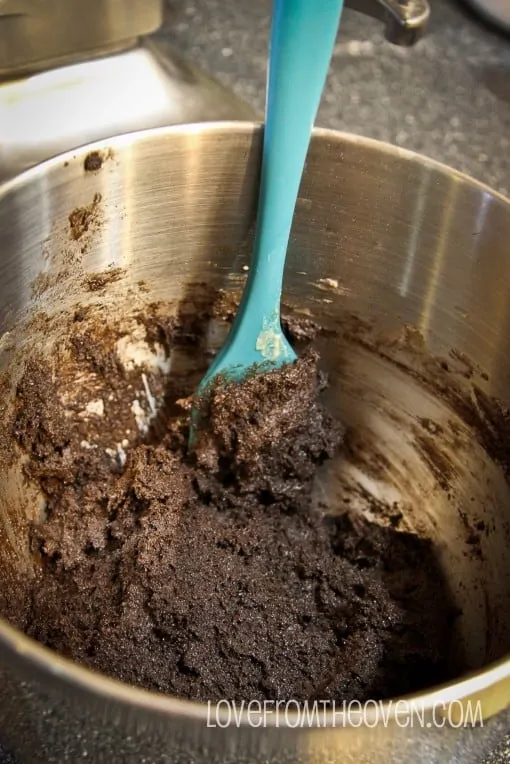 Drop by spoonfuls onto cookie sheets. Bake approx 8 to 10 minutes.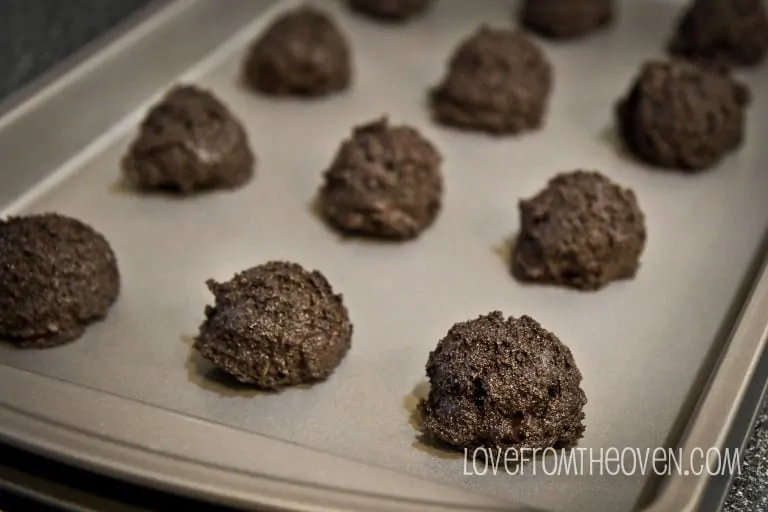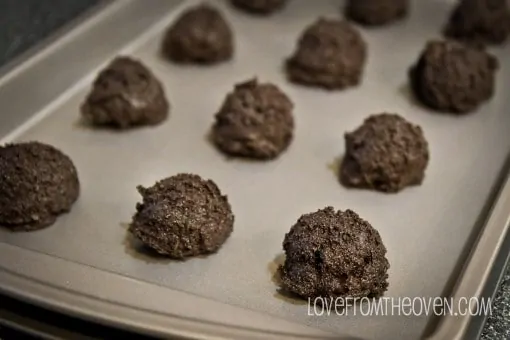 One thing I've noticed when baking with whole wheat (especially with cookies and donuts) is that when the cookies are fresh out of the oven, they seem to have a bit of that gritty texture going on. Once they have cooled, the texture changes and I do not notice a difference from all purpose flour. Also, while I used dark chocolate cocoa and dark chocolate chips, you can certainly substitute regular cocoa and semi-sweet or milk chips. I LOVE dark chocolate, and in this recipe it shines. Also, note that I did use Greek yogurt. I have a feeling that regular yogurt might have a slightly different result or require a different amount.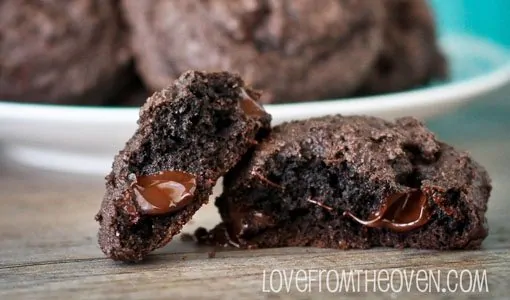 Seriously. Make these. I think you'll be surprised at how well they turn out – you'd never know that they were not a typical two sticks of butter and white flour cookies.
If you are looking for a totally decadent dark chocolate cookie, I highly recommend trying the Levain Bakery Double Chocolate Copycat Cookies…