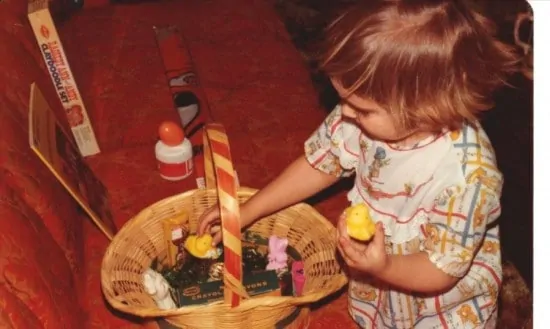 I really am such a lucky girl that I get to create yummy treats for one of my favorite companies, PEEPS. When I say I'm a long time fan, I mean like life long. The photo to the left would be me, mid-70's, with PEEPS. I would shave some years off my age and say that was the mid-80's, but let's be honest, that couch doesn't lie. I have so much fun coming up with different ways to enjoy PEEPS for holidays and I think the Christmas one might be my favorite. The Candy Cane Flavored Marshmallow PEEPS Dipped in Chocolate and the Caramel Flavored Marshmallow PEEPS Dipped in Chocolate and the Cookie Dough Flavored PEEPS Dipped in Chocolate – yeah, they are all incredible. And then there are Gingerbread PEEPS. And Chocolate Mousse PEEPS. It really is the most wonderful time of the year! If you haven't tried them, find them! I usually see a really nice variety at Target.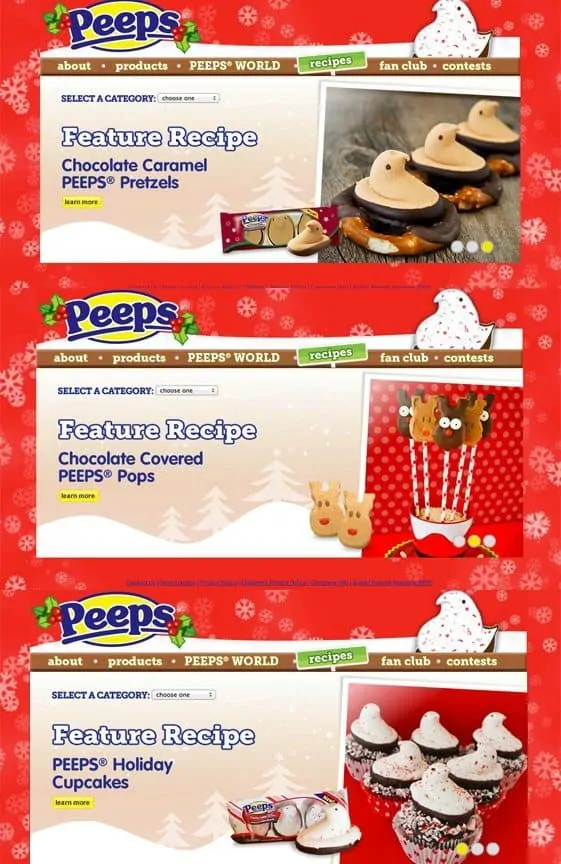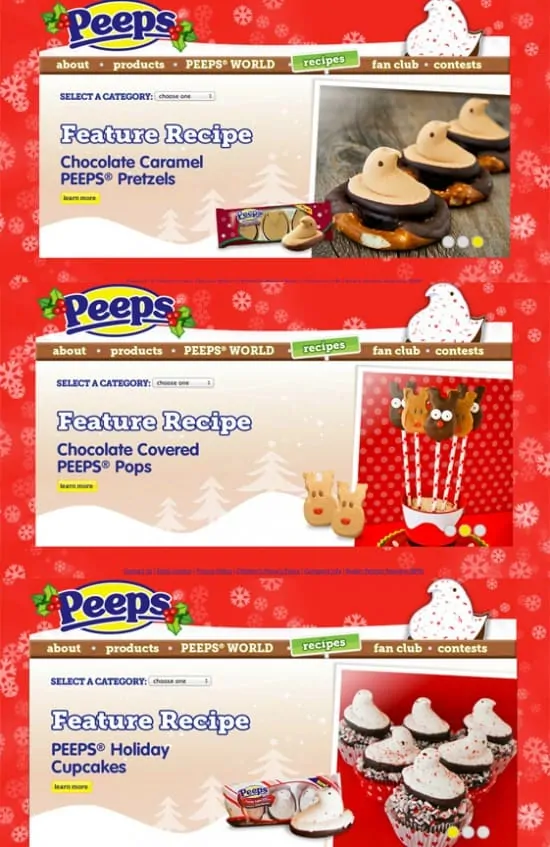 So, back to recipes. Chocolate Caramel Pretzel PEEPS. This Salty Sweet Holiday Treat combines some of my very favorite things….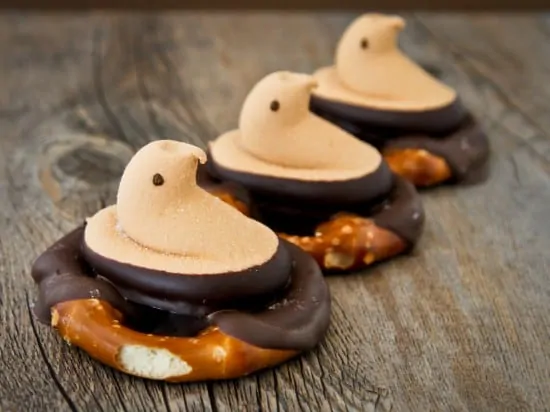 Chocolate. Caramel. Crunchy Salty Pretzels. Caramel Flavored Chocolate Dipped Marshmallow PEEPS. Yeah, that's some good stuff. These are some of the holiday recipes that I created for the folks at PEEPS. Head over to their website to check out the recipe for these Chocolate Caramel PEEPS Pretzels. I also put together some of my favorite go to treats when I need something quick – Holiday PEEPS Pops.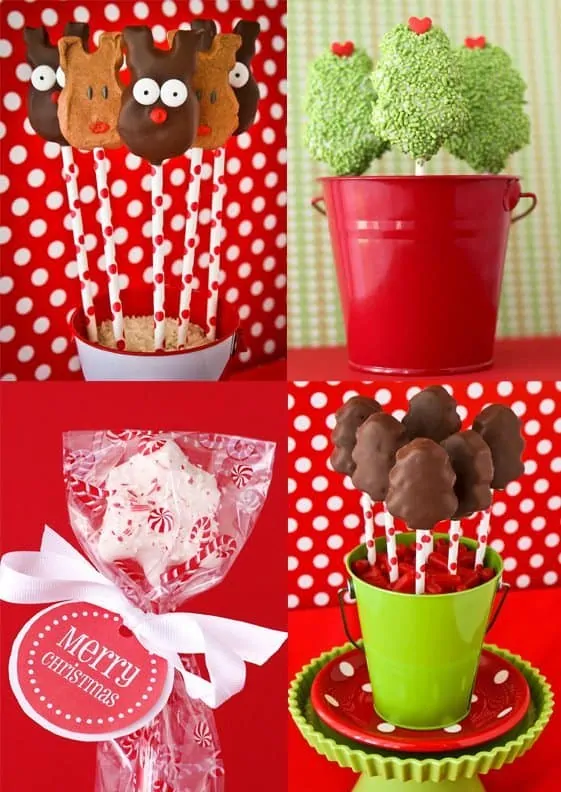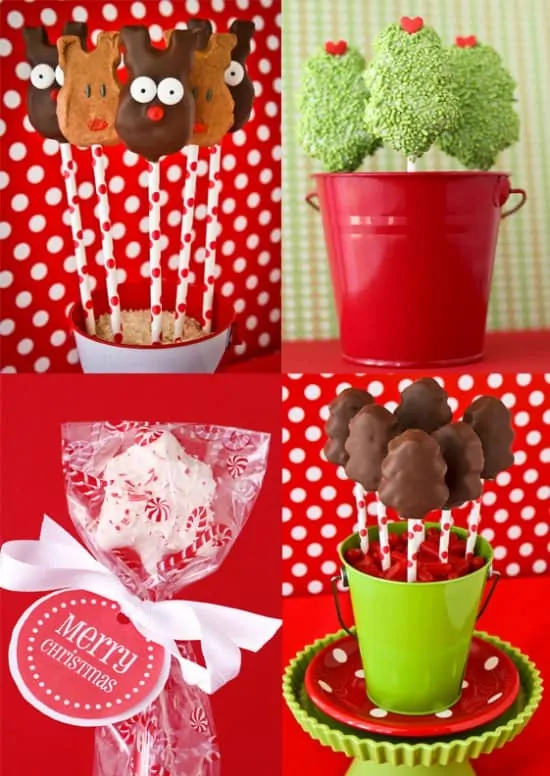 I love that you can simply pop a Marshmallow PEEP on a stick and call it good, it's a great last minute treat (you know when your kids tell you at 10pm that they need a treat for the holiday party at school the next morning…). You can dip them in chocolate or use the Chocolate Covered Mint Flavored Marshmallow PEEPS Trees to create chocolate covered PEEPS pops that are already dipped. The cute (and heavy duty) paper straws that I used to make these can be found at Sweets & Treats Boutique. Check out the complete "how to" over on the Marshmallow PEEPS website. Another sweet and simple treat option for you – cupcakes! PEEPS Holiday Cupcakes With Candy Cane Frosting.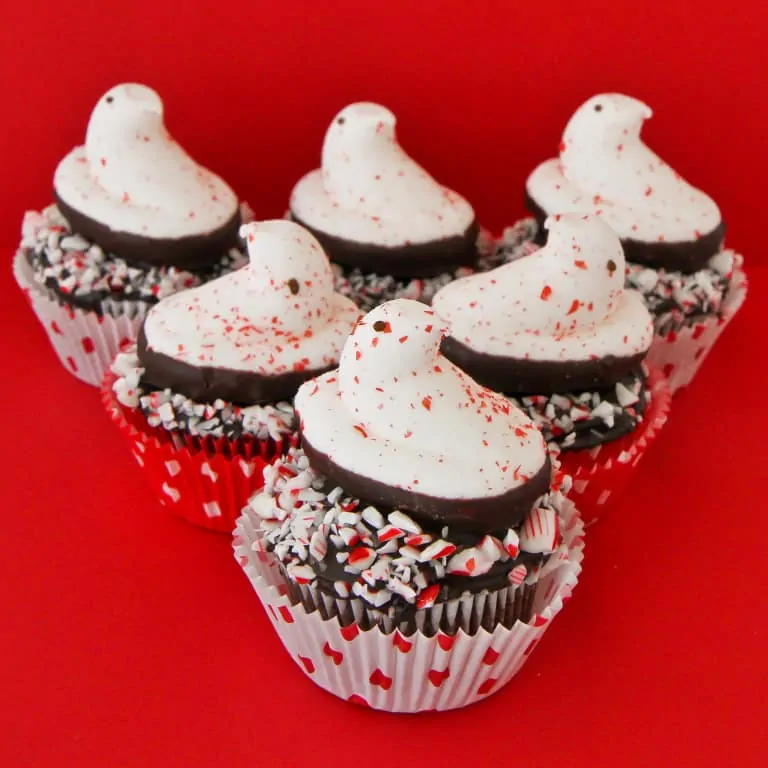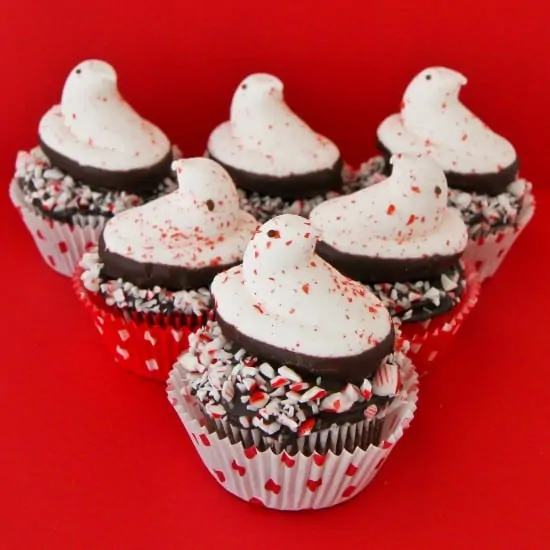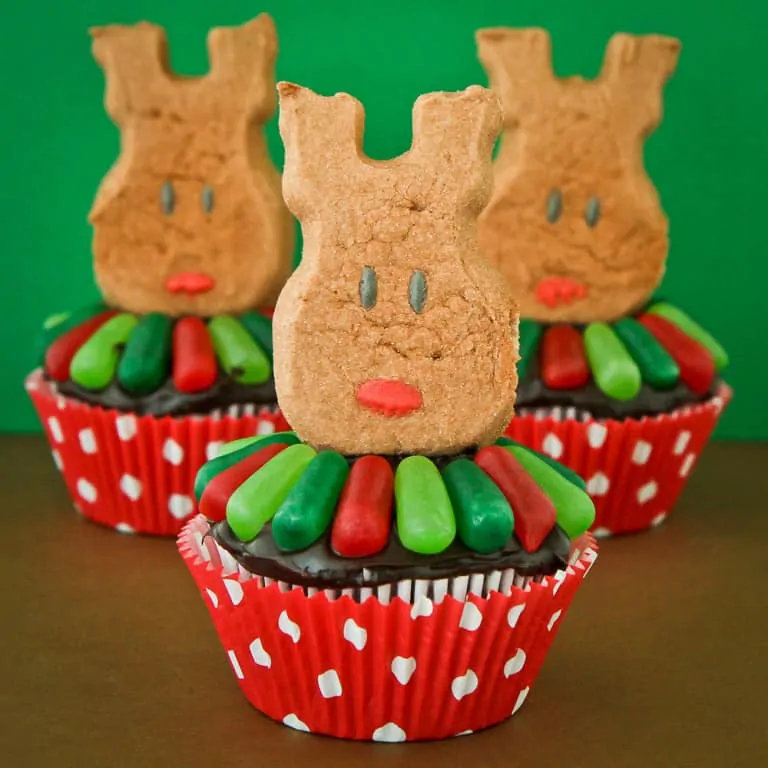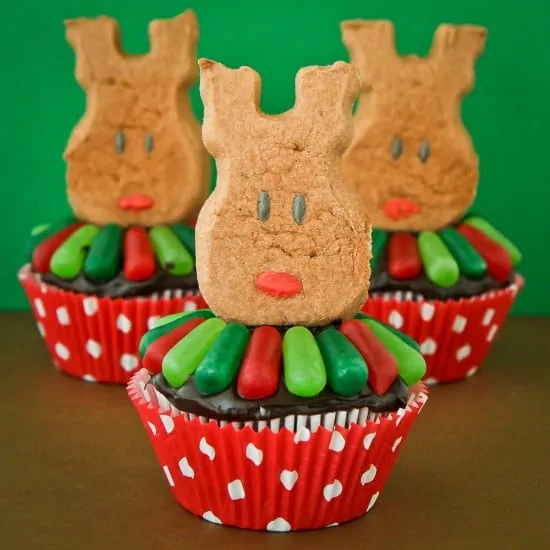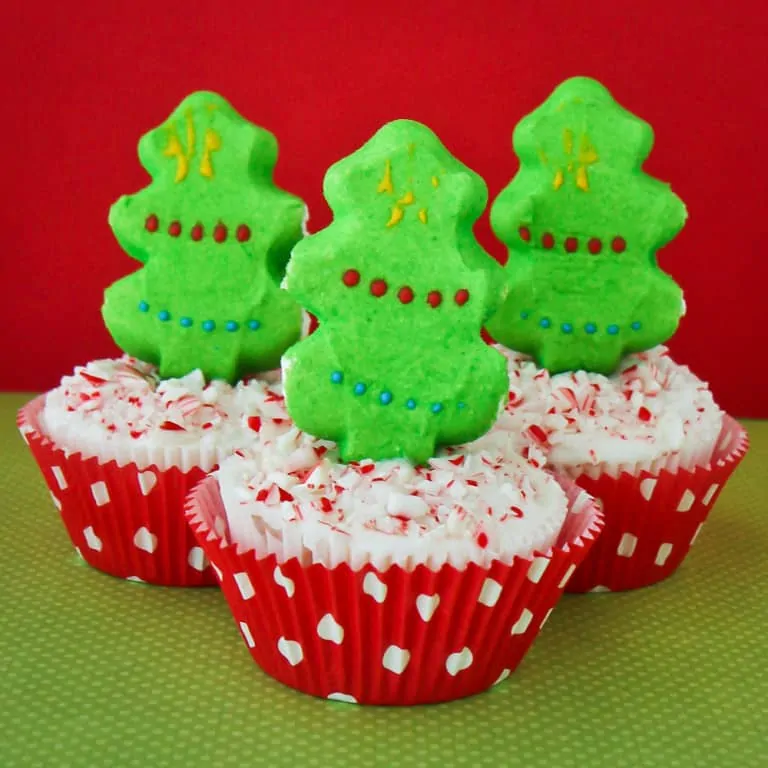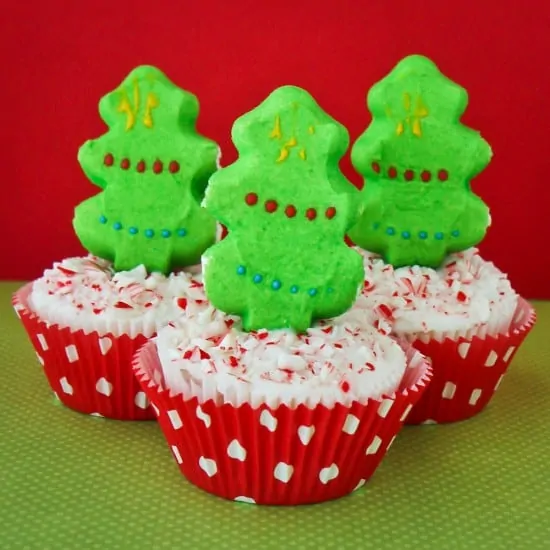 You can find the recipe for these fun holiday cupcakes over on the PEEPS website. Make sure to check out the PEEPS Product Finder to find your favorite PEEPS in your area. 🙂