I have a super cute and oh so fun product to share with you today, as well as a great blog party and an awesome Cupcake Couture Bog Party Prize Pack giveaway valued at over $375!
First, let's talk about the super cute product. While there are lots of great cupcake wrappers out there, this one might be one of my favorites. It's plain. Blank. White. Because YOU get to decorate it! Or in this case, your kiddos do. My daughter was SO excited when I showed her these awesome cupcake wrappers from Bella Cupcake Couture and told her that decorating them was in her hands.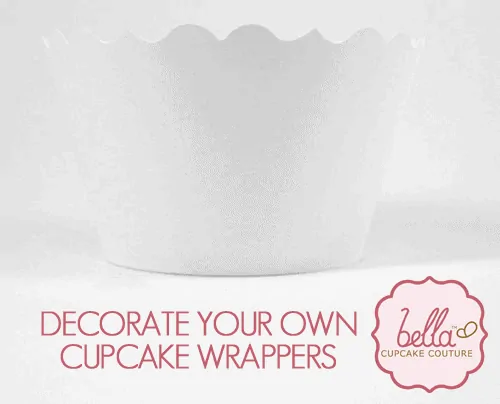 As part of a fun Bella Back To School Blog Party with Bella Cupcake Couture and some other bloggers, each of us were sent a pack of these white cupcake wrappers and given a chance to whip up some of our own creations. My daughter was happy to take on this challenge. Given her name is Bella, and she loves cupcakes, this seemed fitting. Check out the awesome cupcake wrappers she designed…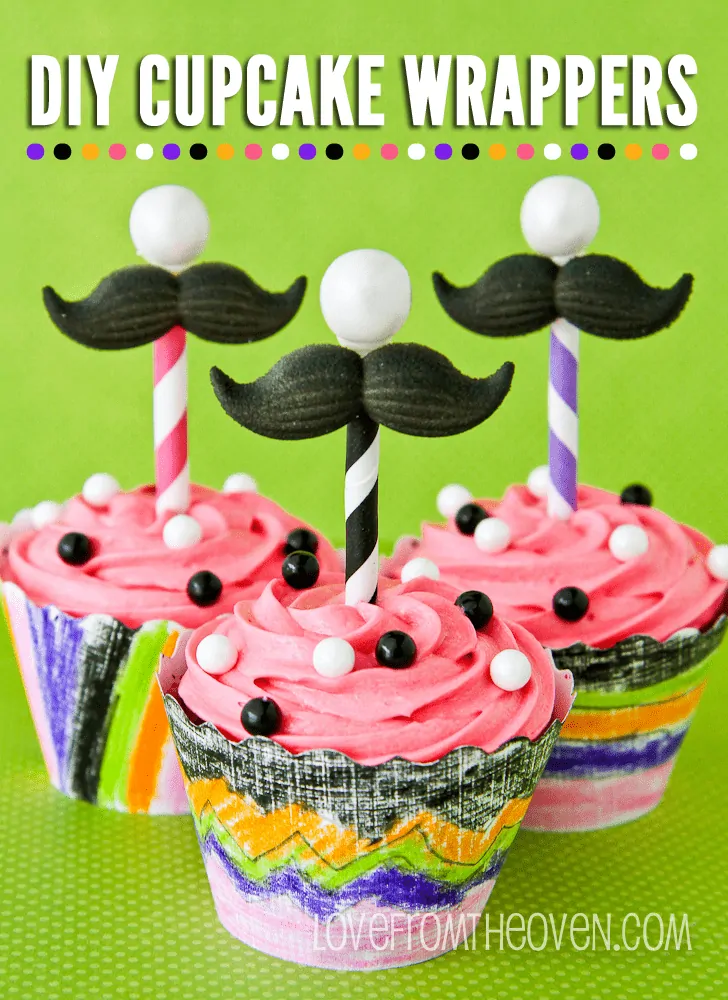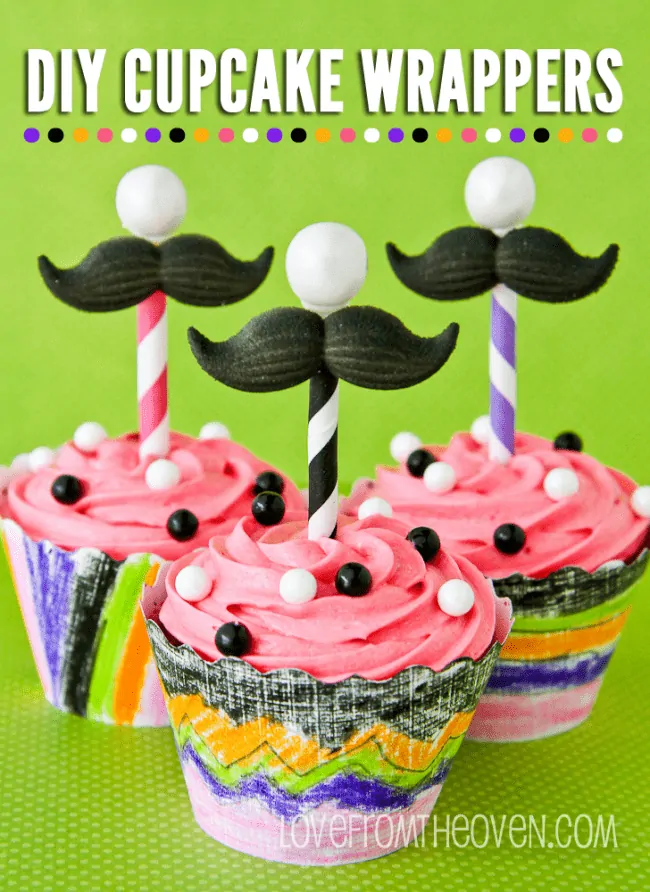 Ah, chevron and stripes. She knows her mama so well. She had a great time decorating these, and this would be an awesome activity to do with kids of any age at any time, but I think these would be a super fun party activity. The only limit to these is your imagination! Crayons, markers, stickers – you name it, you can decorate with it.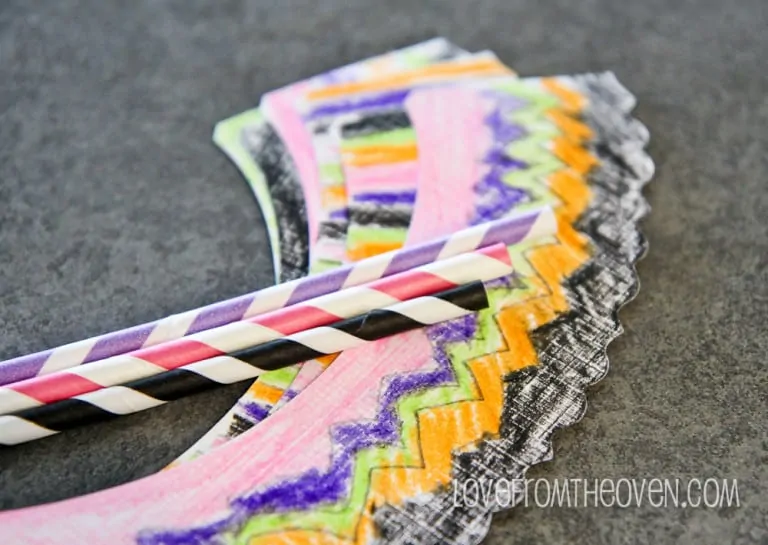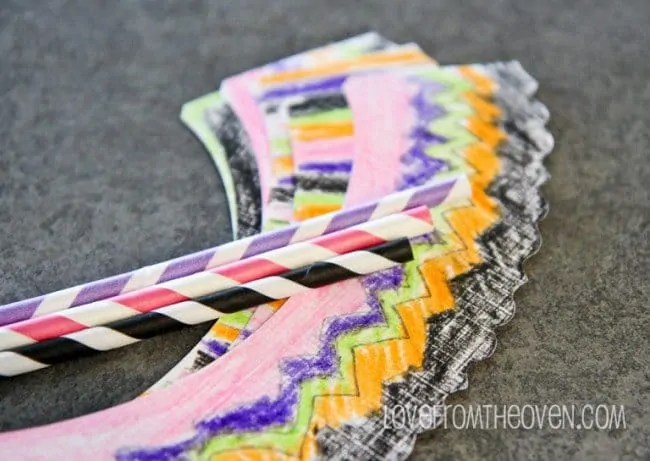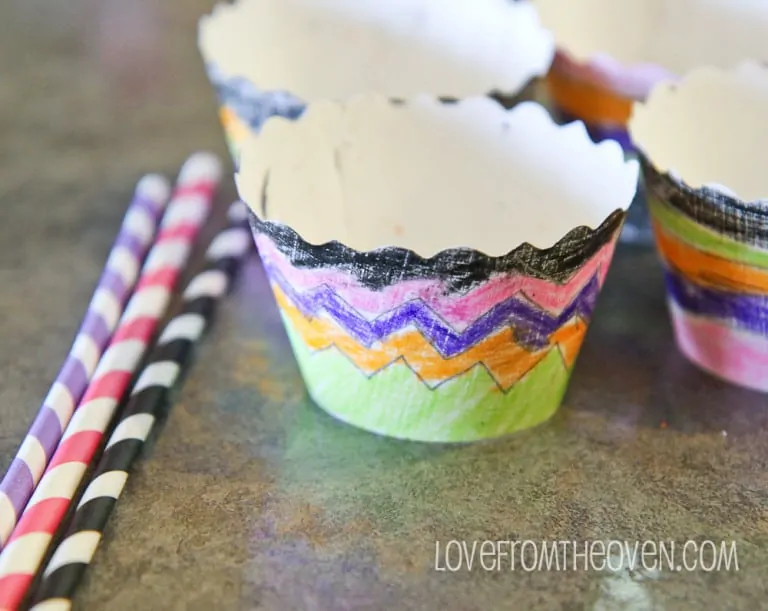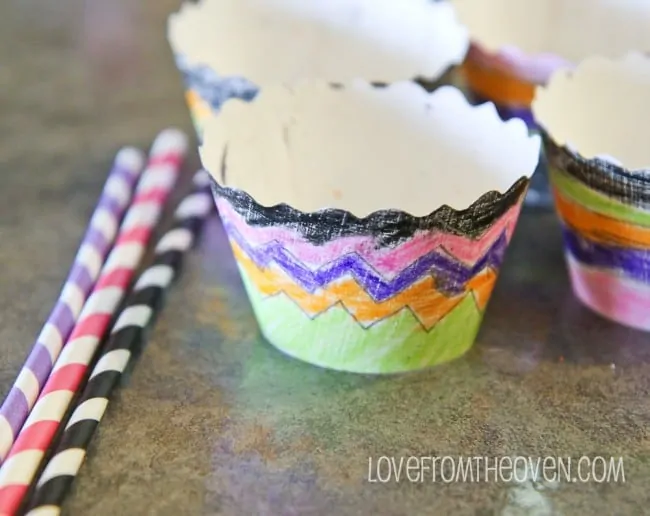 Since my daughter, like most kids her age, loves the whole mustache theme, I decided to decorate these with sugar mustaches, white pearl gumballs and black and white candy pearls.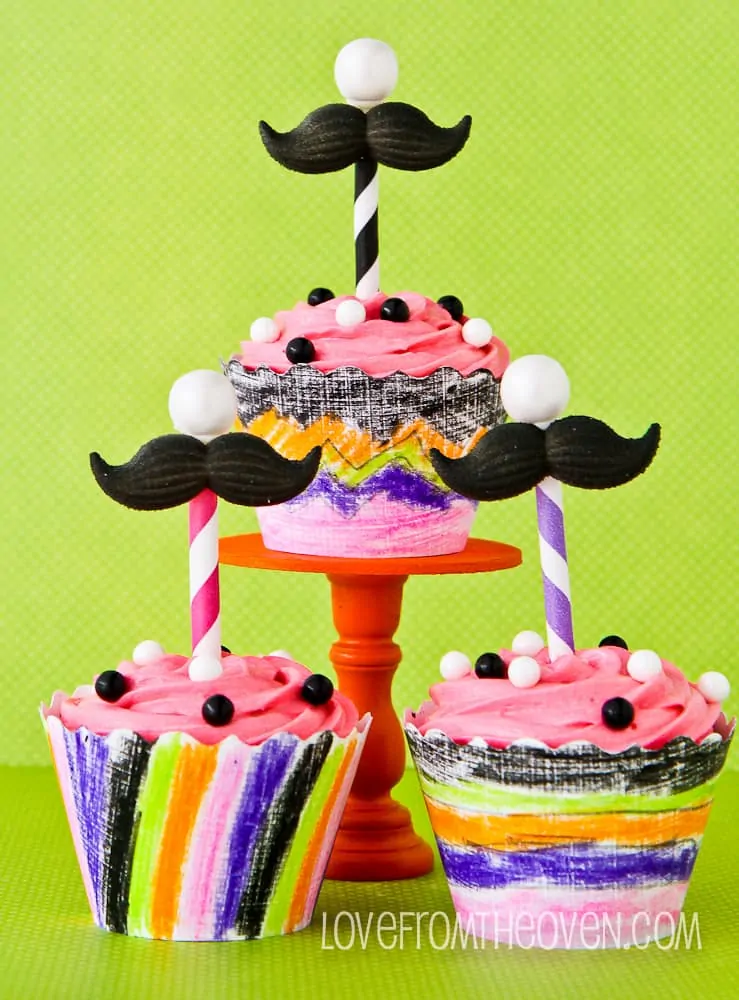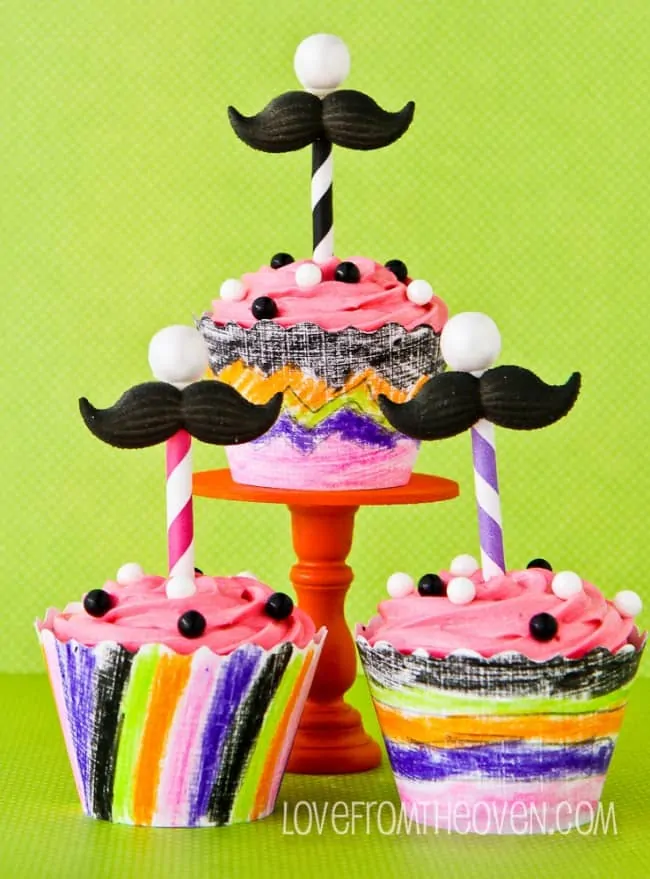 I mustache you if you like cupcakes…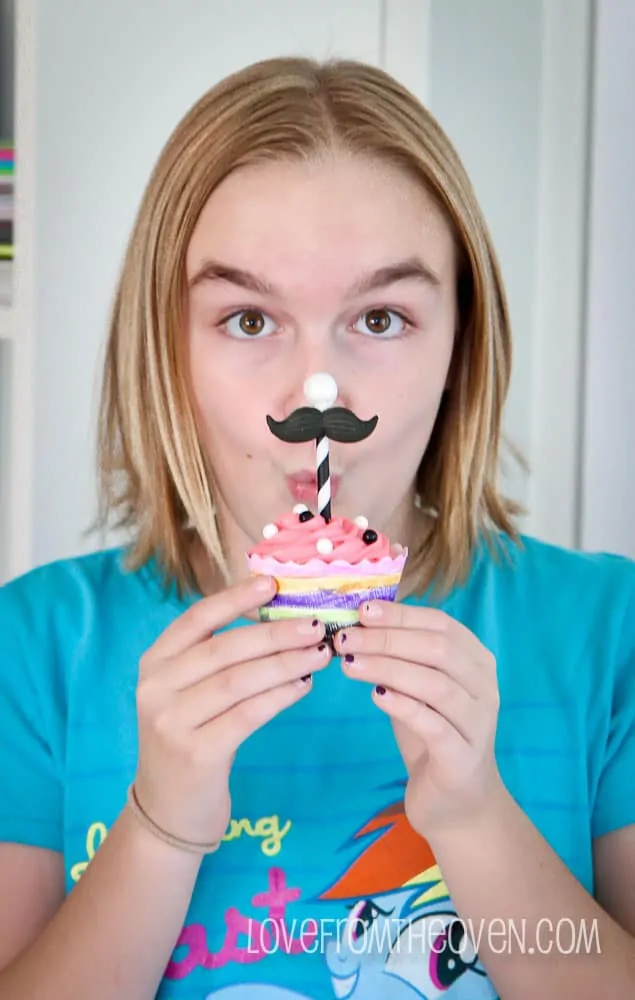 To make the fun mustache toppers, I simply cut my stripe straws in half and attached a gumball to one end with a bit of chocolate coating (I love these candy writer pens for things like this).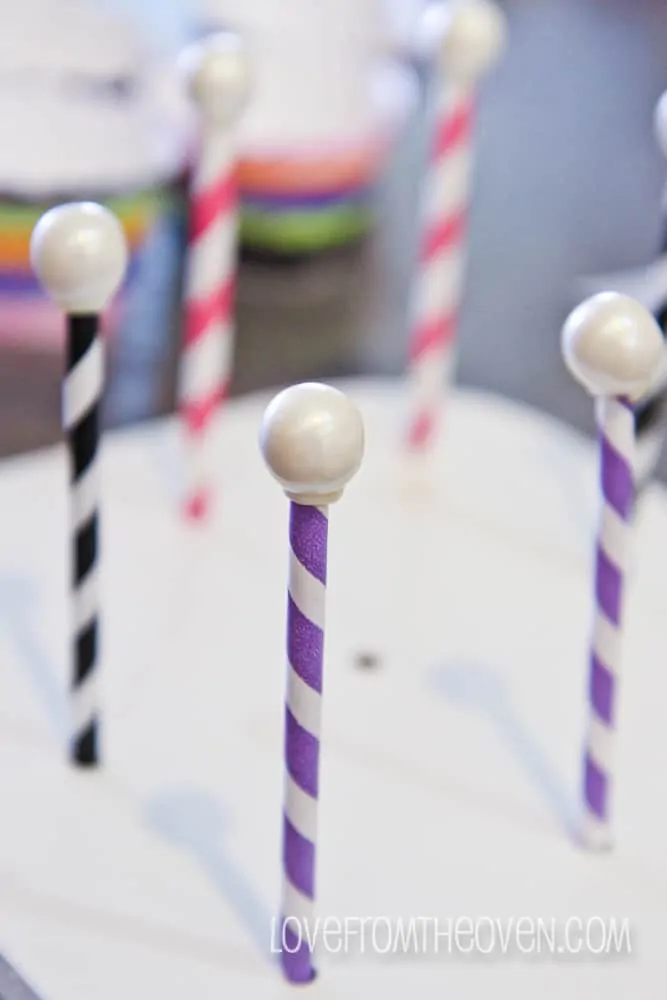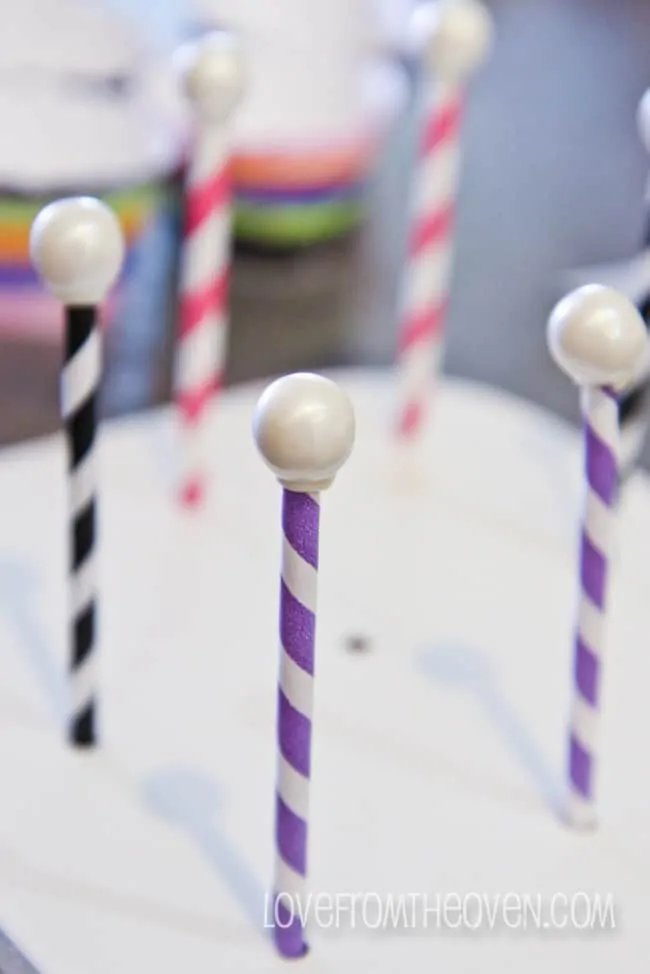 After the gumballs were attached to the straws, I added my sugar mustaches with a bit more white chocolate from my candy writer pen. Once that was set my mustache topper was ready to be added to my cupcakes.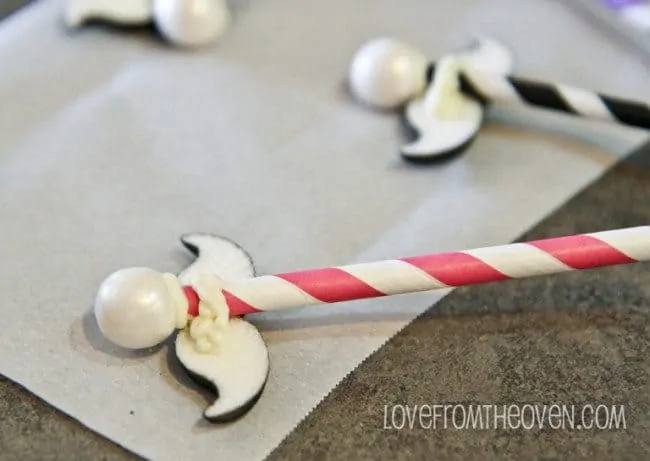 So fun, and with each and every cupcake wrapper a one of a kind creation, you can think of them as cupcake art!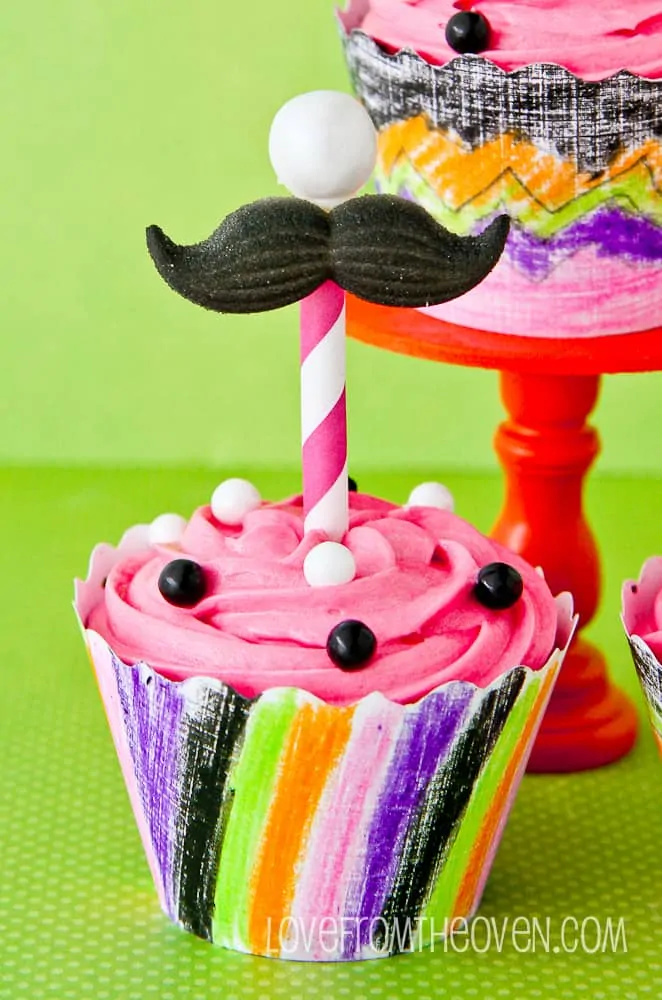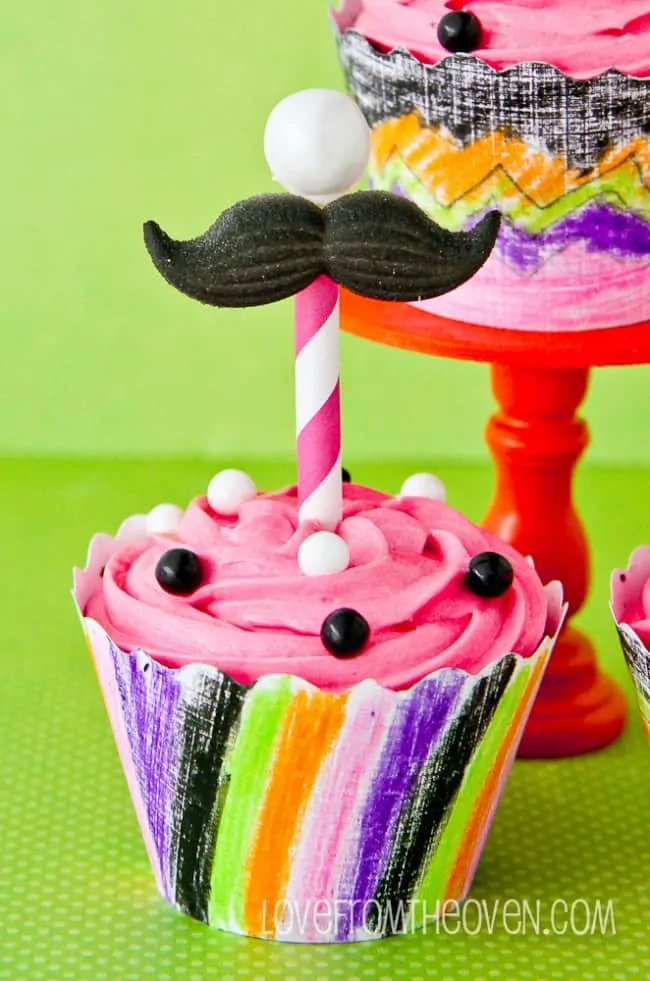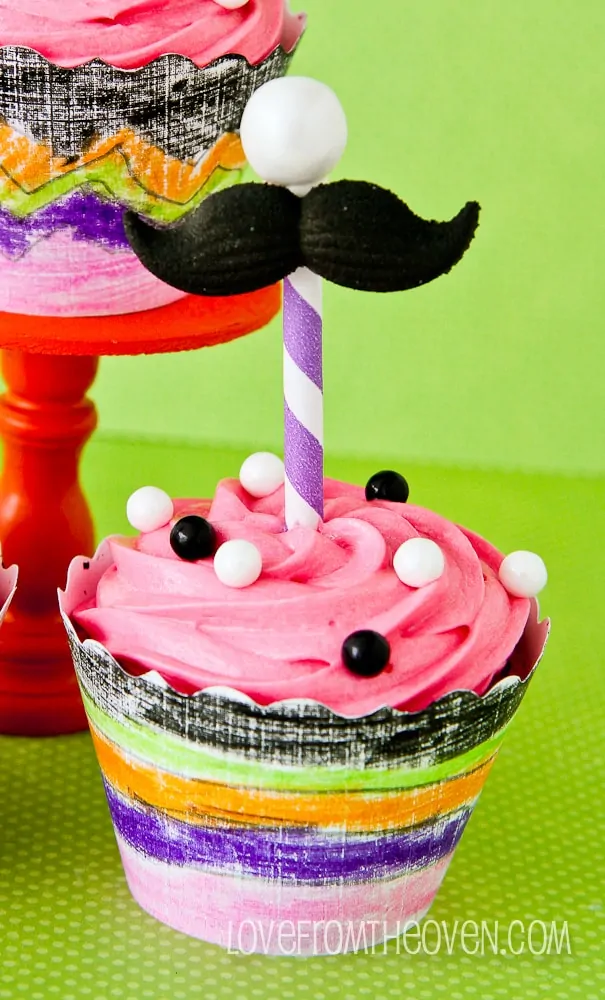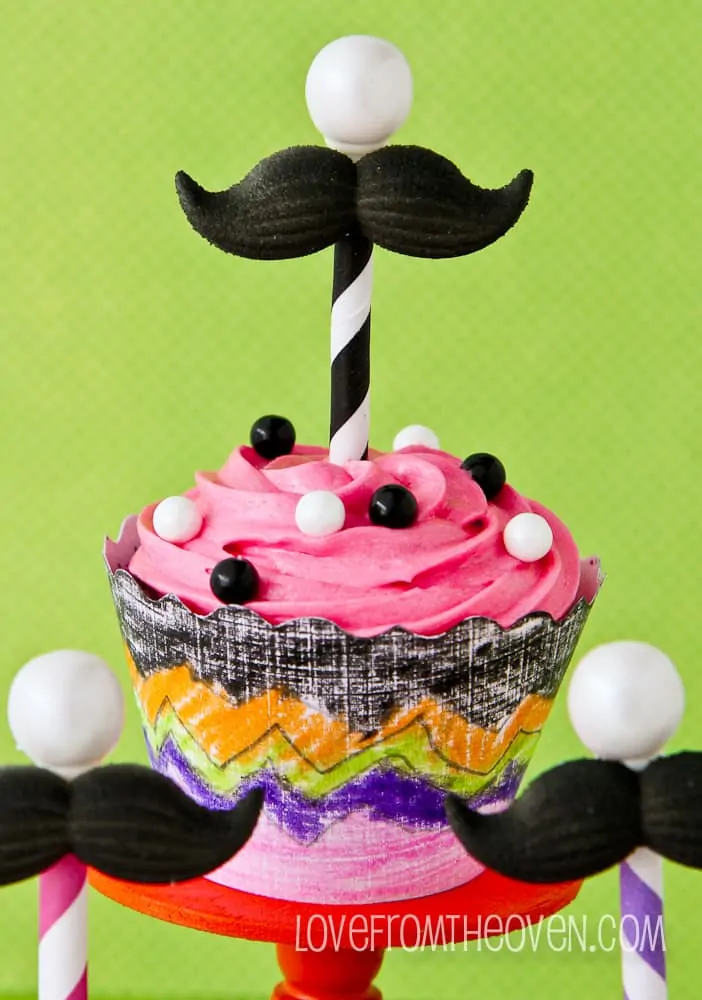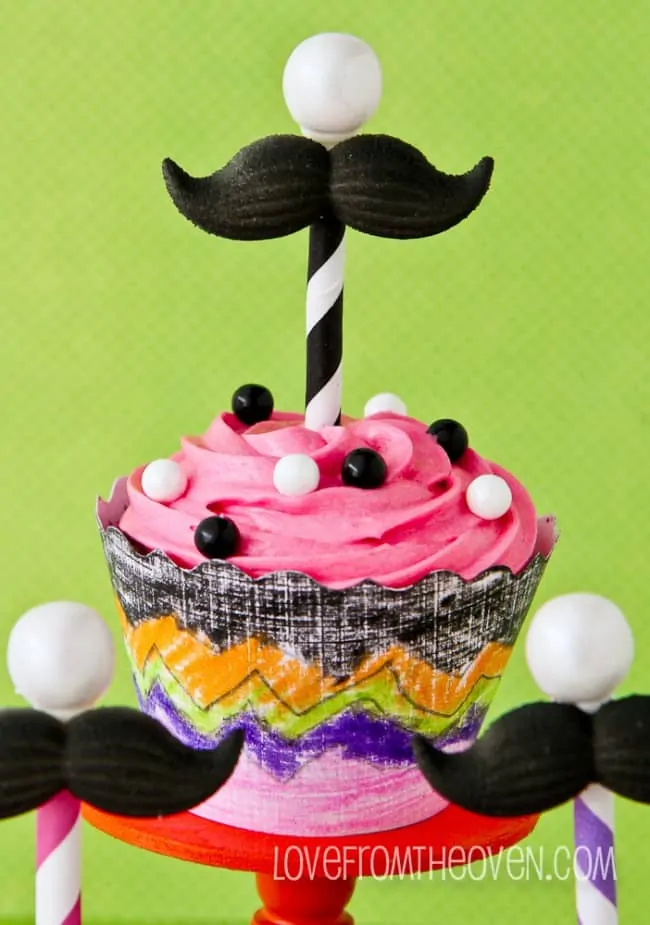 So many possibilities when you get to decorate your own cupcake wrappers!