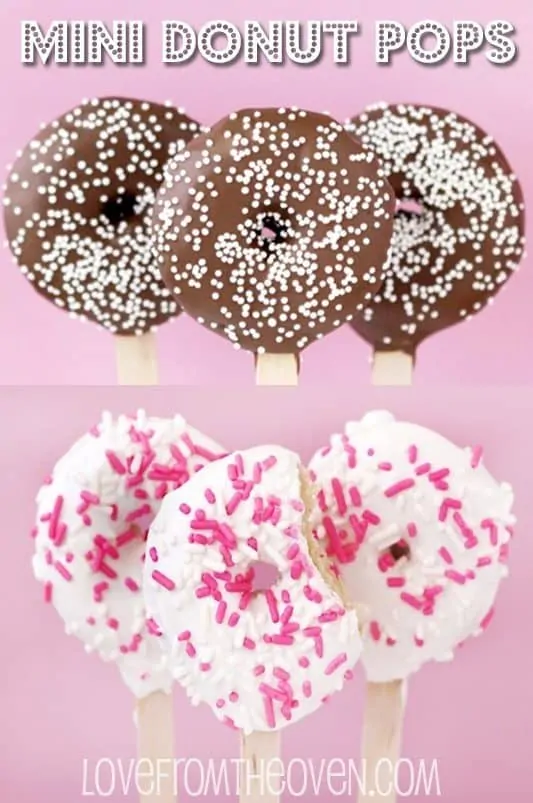 Donuts = Good. Chocolate = Good. Food On A Stick = Good. Basically you can't go wrong when you put those all together. I've always wondered why I have never seen donut pops. I've seen donut hole pops, but never an actual donut pop. I think I figured out why – they aren't the easiest things on earth to make, but they can be done. If you are wanting to make these for an event or something special, I would advise doing a test run first. If they don't turn out perfectly, eat the evidence and try again.
If you would like to read about how I made my donuts, check out this this earlier post. After creating my donuts and letting them cool, I put them in the freezer for about 20 minutes. Prepare your chocolate (such as Wilton Melts) according to the directions on the package. Take your donuts out of the freezer, dip the end of a popsicle stick in chocolate, then gently put the donut on it. I tried using the lollipop sticks and they did not work as well for me, with each of the donuts diving off the stick when I dipped them in chocolate. So my advice is go with the popsicle sticks.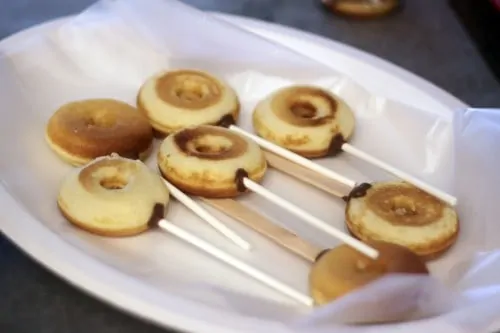 After you have inserted the sticks into the donuts, put them back in the freezer for a while. 20 minutes is good, but I'm sure longer would work as well. By putting them in the freezer, they will stiffen up a bit and handle the chocolate dunk a bit better, and the chocolate will set quicker.
Now comes the hard fun part – dipping into chocolate. I won't lie and say they are super easy – they are fragile and you have to move quickly, and the donuts will easily protest this plan and jump off the sticks. For each one I would do a combo of dipping it into chocolate and spooning chocolate on it, making sure to get a generous amount of chocolate where the stick and the donut meet. Once you've done that, you'll want to sit it down on a sheet of wax paper right away, add your sprinkles and then and let it sit. The chocolate has to completely set up and harden if you want the donut and stick to remain happily together (which in theory you want, but you may also want a few to fall off the stick, forcing you to try them).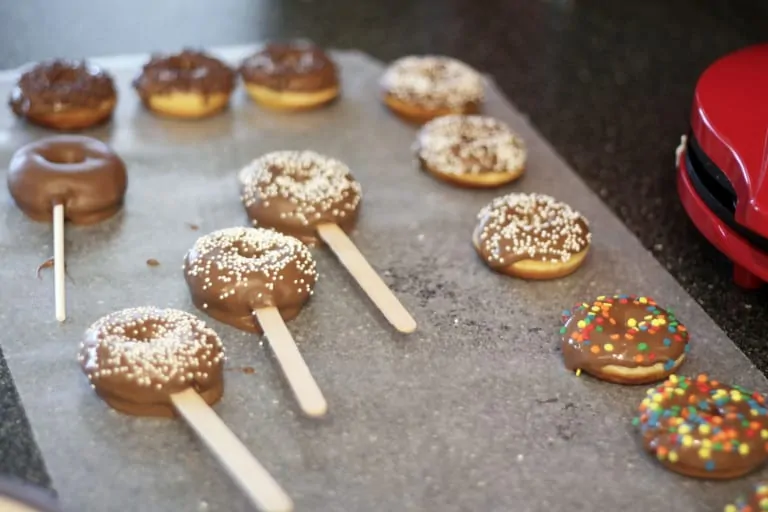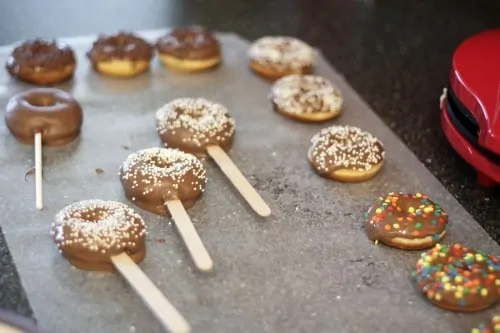 Now if you are patient, and let the chocolate set up all the way, you will be rewarded with these adorable and delicious donut pops…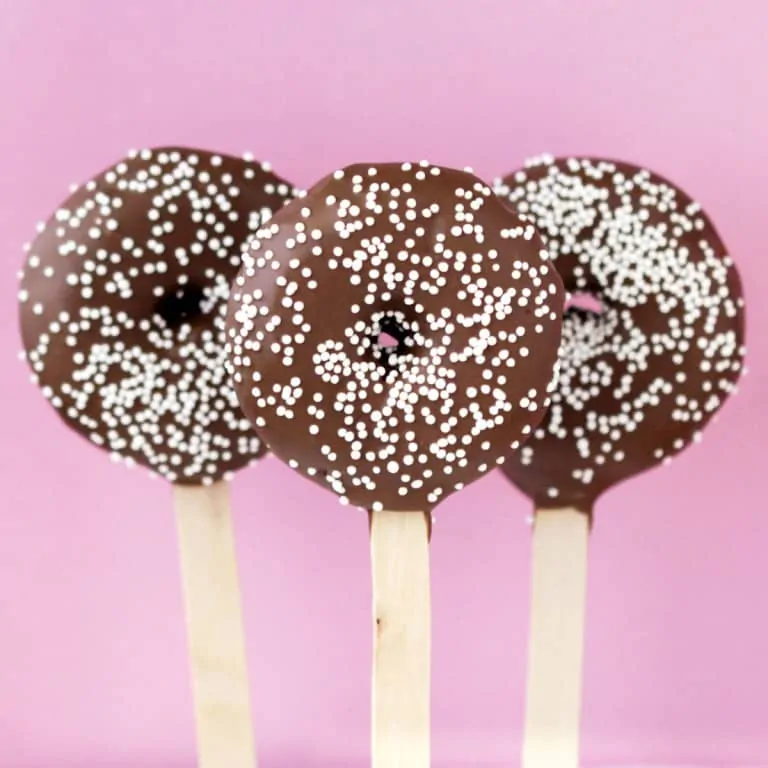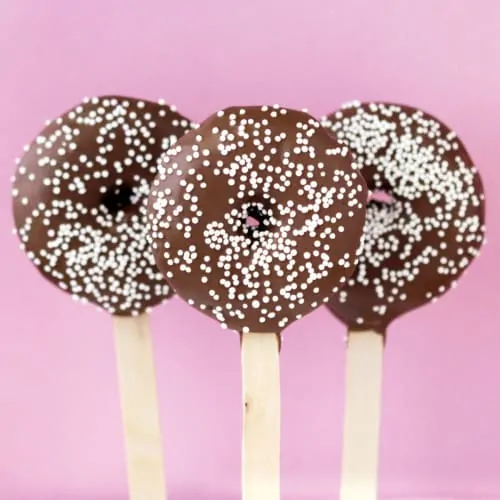 As much as I love a cake pop, I think these are even cuter.