After the Peppermint & Candy Cane Recipe Collection, I quickly found myself at the store hunting for candy canes so that I could whip up something minty sweet.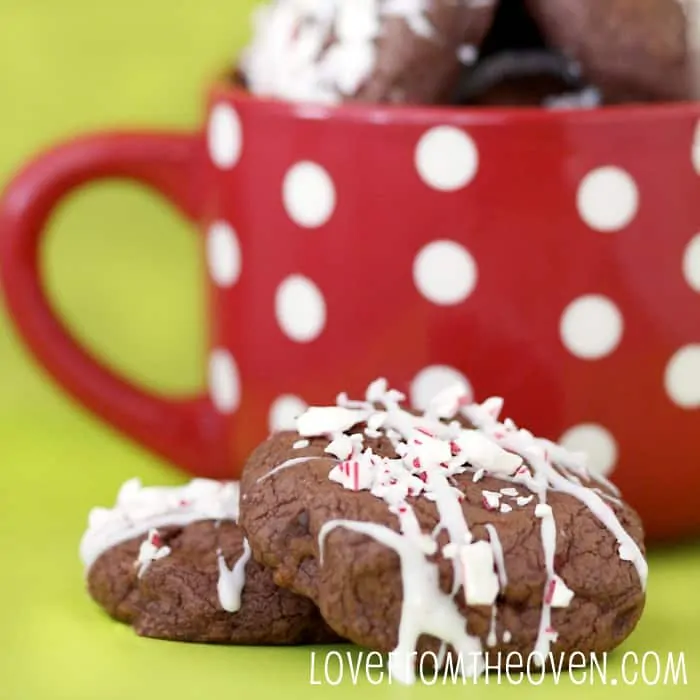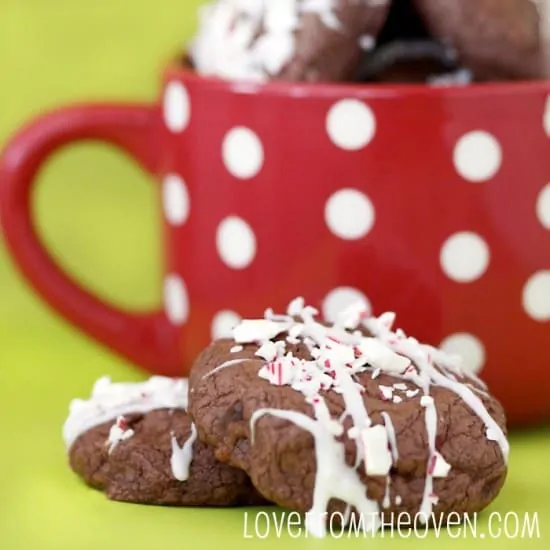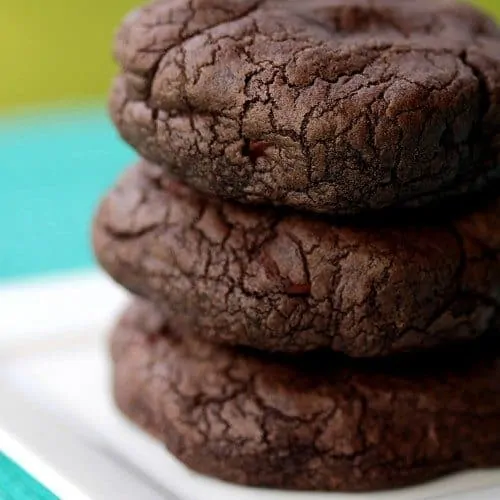 I decided to use one of my favorite recipes, the Levain Bakery inspired Double Dark Chocolate Cookies, and make a few slight changes to create a really delicious Double Chocolate Candy Cane Cookie.
This recipe makes a really dense and chewy cookie (my favorite), and is a perfect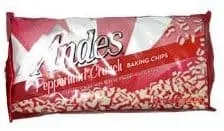 pairing for Andes Peppermint Crunch Baking Chips and some crushed candy canes. The Andes Peppermint Crunch Baking Chips are like chopped up peppermint bark (I found mine at Walmart). This was my first time using them, and they are great, I will definitely grab a few more bags to get me through the holiday baking season.
The recipe for this cookie is basically just the Levain Bakery Inspired Double Dark Chocolate Cookies with the addition of the Peppermint Crunch Baking Chips, some candy canes and an optional drizzle of white chocolate on top. Let me walk you through it…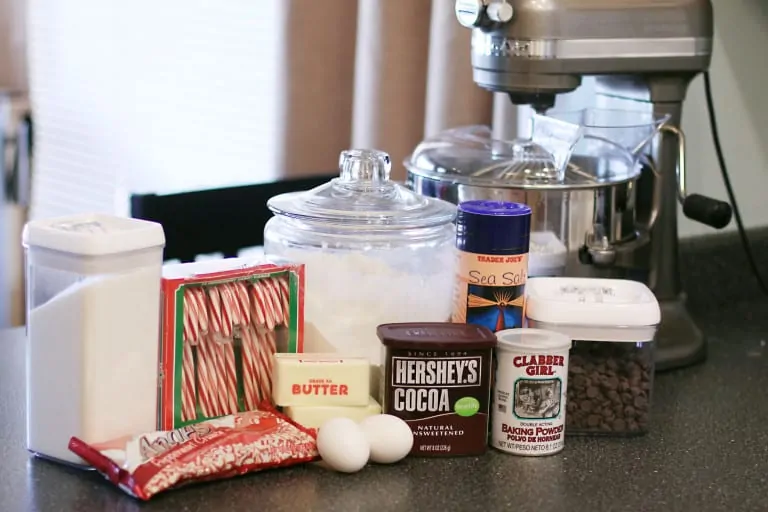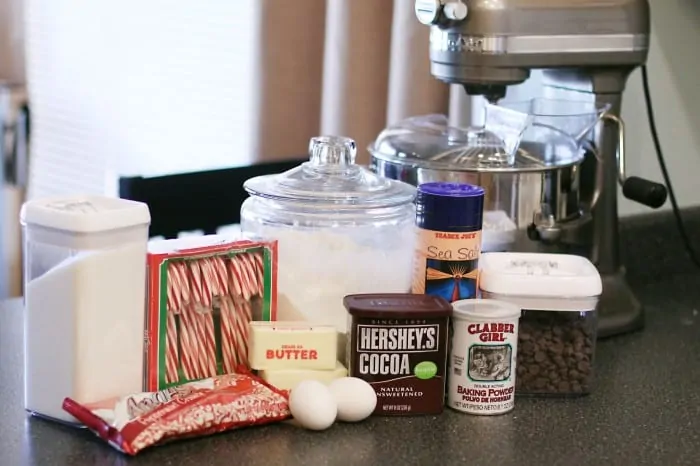 There are three small differences in this cookie recipe from most cookie recipes I've made. This recipe does not include any vanilla or baking soda, and the butter is mixed cold and cubed. It is also a very thick dough that needs a bit of mixing by hand (as in literally with your hands) at the end.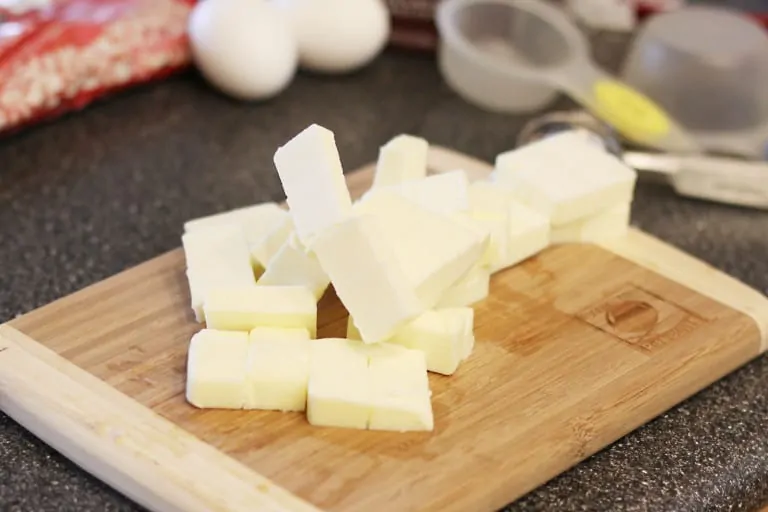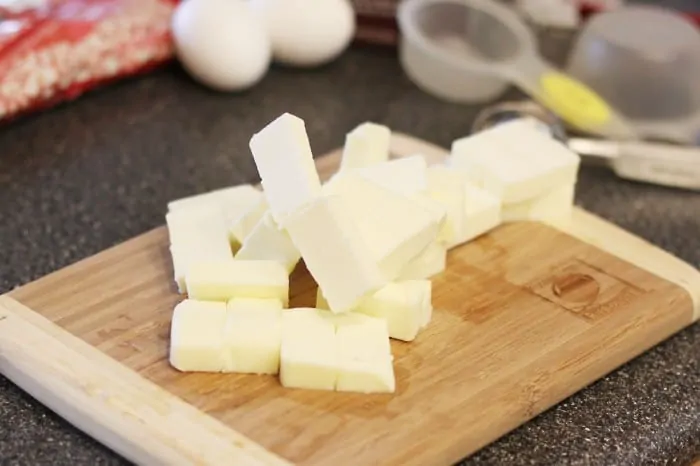 To change this recipe into one with peppermint flavors, in addition to the Andes Peppermint Crunch, I also added some crushed candy canes. It took me a few years of making peppermint bark to find the method of crushing candy canes that worked best for me, so I will share it in case anyone else can use it.
First I take the wrappers off of all of the candy canes and put them in a large Ziploc bag.
Next I take them either outside or into my garage.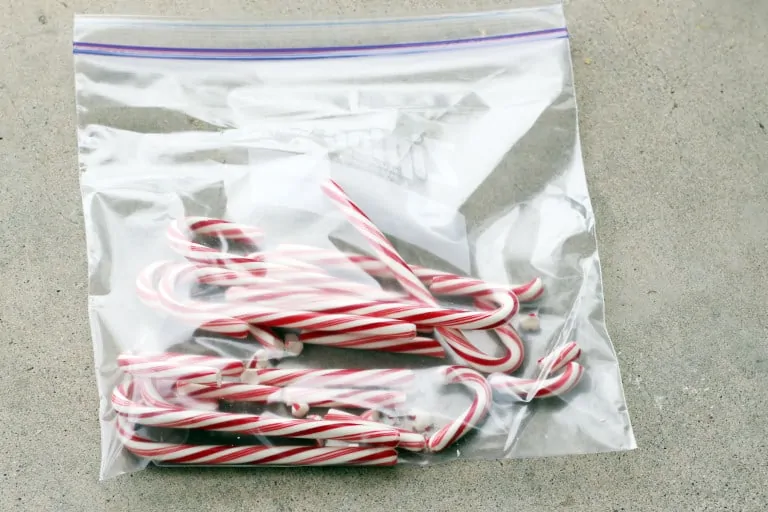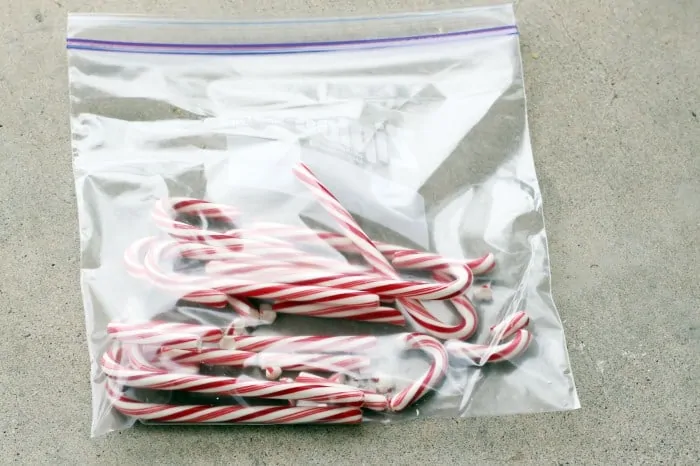 Then I basically beat those suckers with a rolling pin. Not roll, smack them.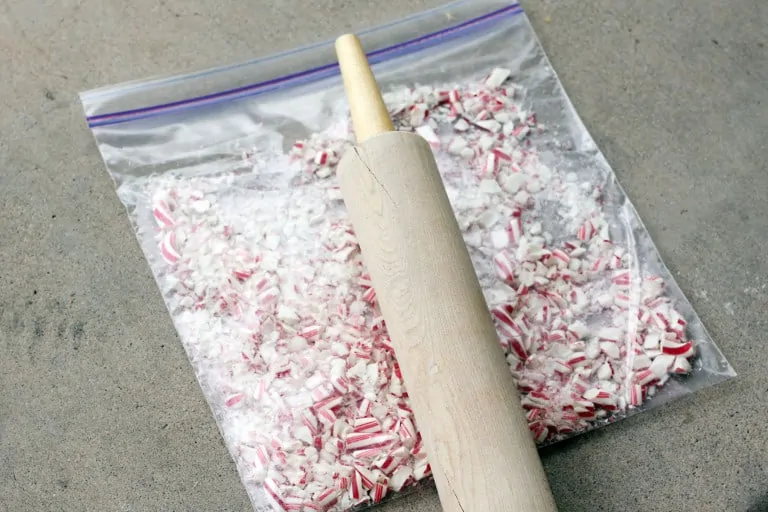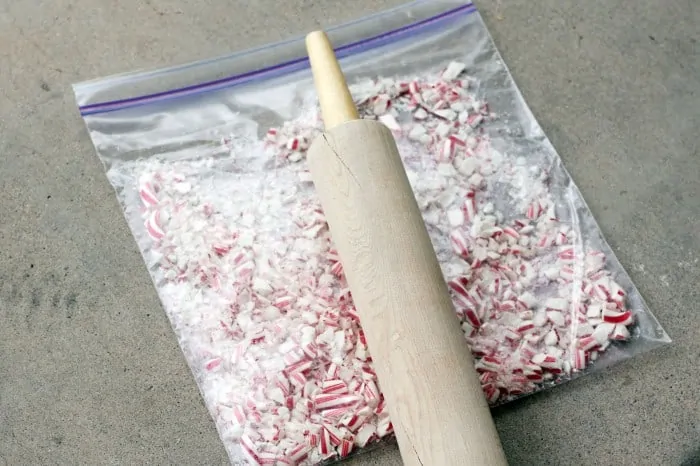 I've used other items to crush my candy canes, but find that the rolling pin works well, and doesn't leave too many holes in the bag (which I used to have a bit too many of when I used a meat tenderizer like this one). I still end up with a few fine holes, because those candy cane shards are sharp, but it's managable.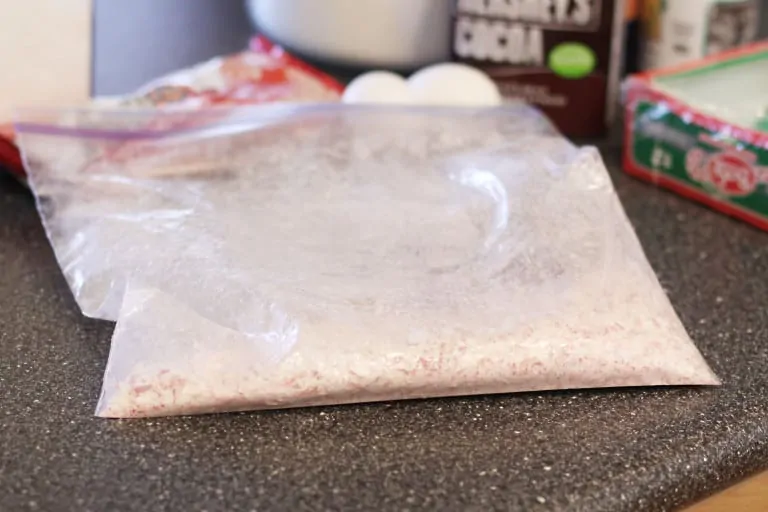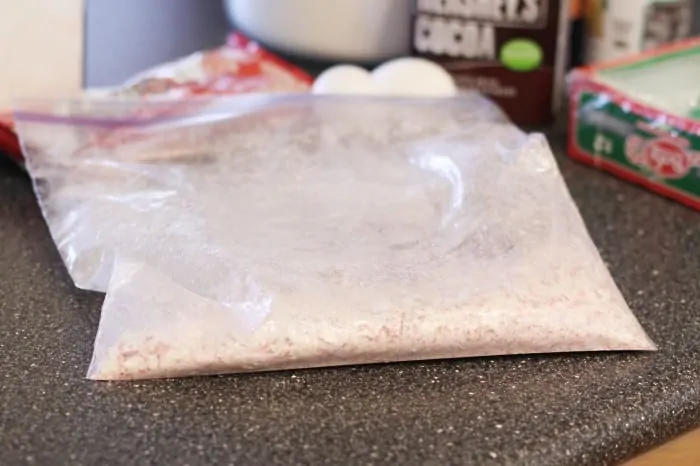 My next step is to sift the candy canes. You certainly don't have to do this, but I don't really love an unexpected large bite of a hard candy cane, so this helps prevent that.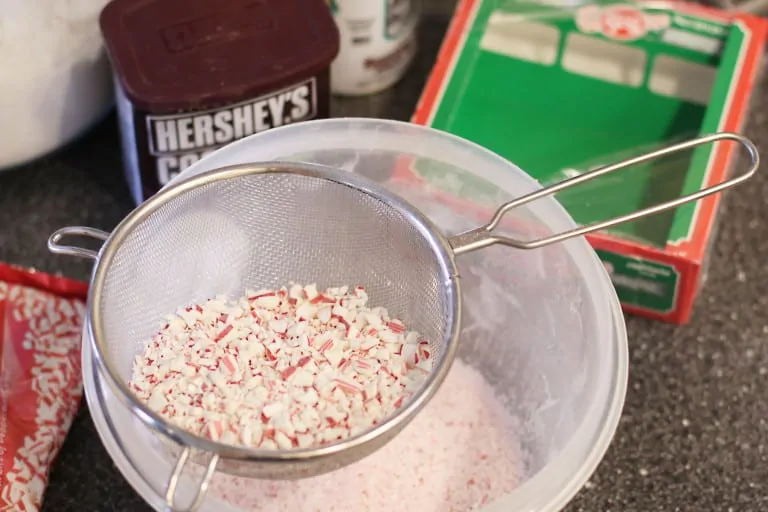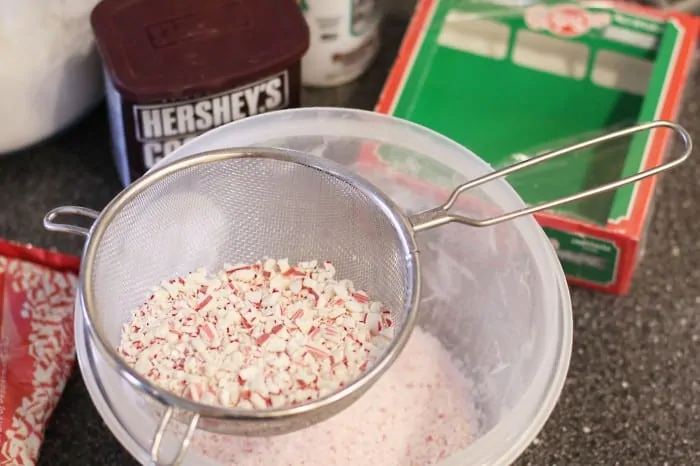 Sifting the candy canes allows me to have candy cane "bits" if you will and candy cane "sugar".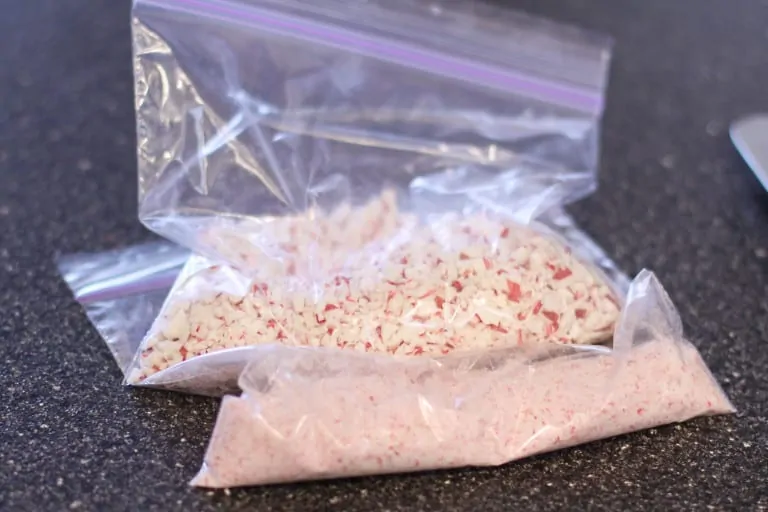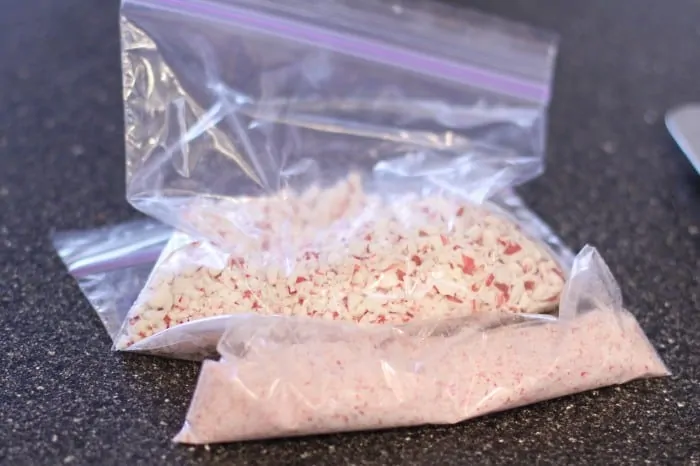 Now that you have your candy canes crushed up, simply follow the Double Dark Chocolate Cookie recipe. When you are combining your dry ingredients, add in one to two tablespoons of the candy cane sugar. I did about 1 1/2 TBSP and that worked well – I didn't want to overwhelm the chocolate flavor, just add a peppermint tone to it.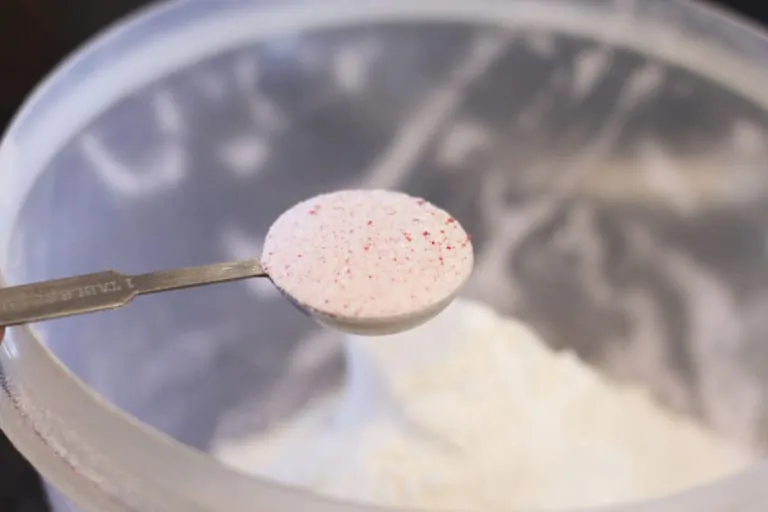 And when you add in your chips, include 1/2 a cup of the Andes Peppermint Crunch Baking Chips.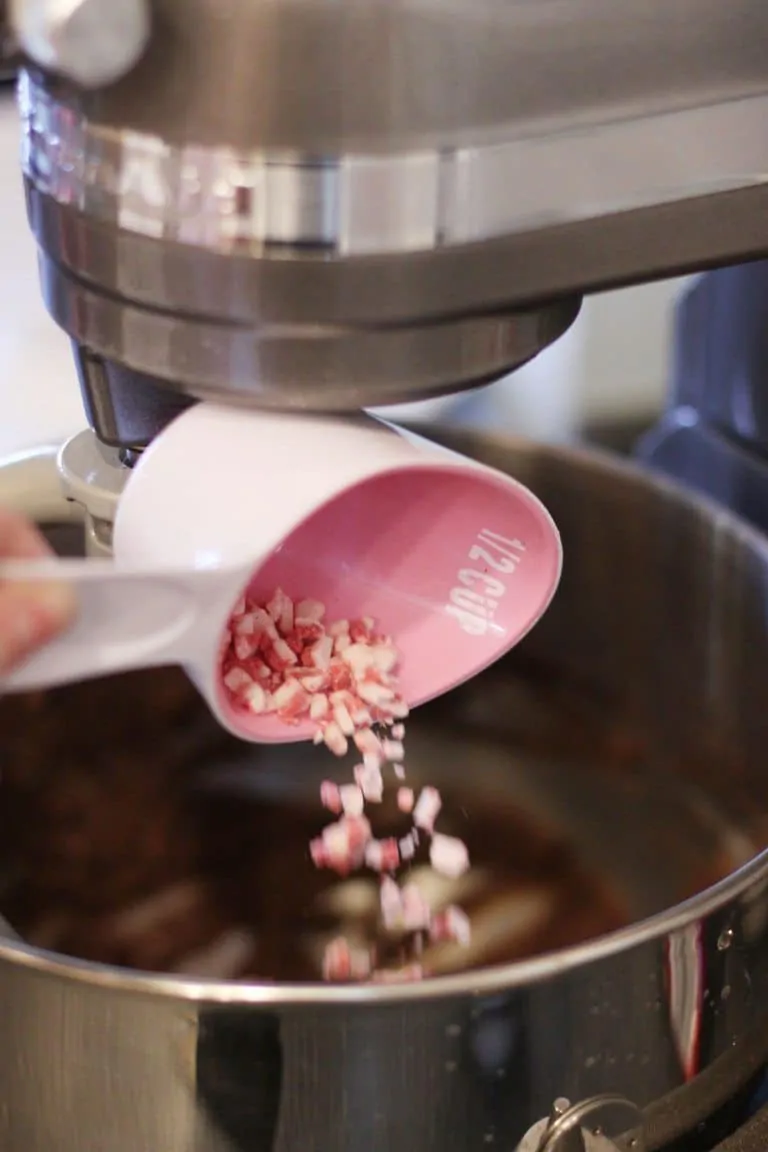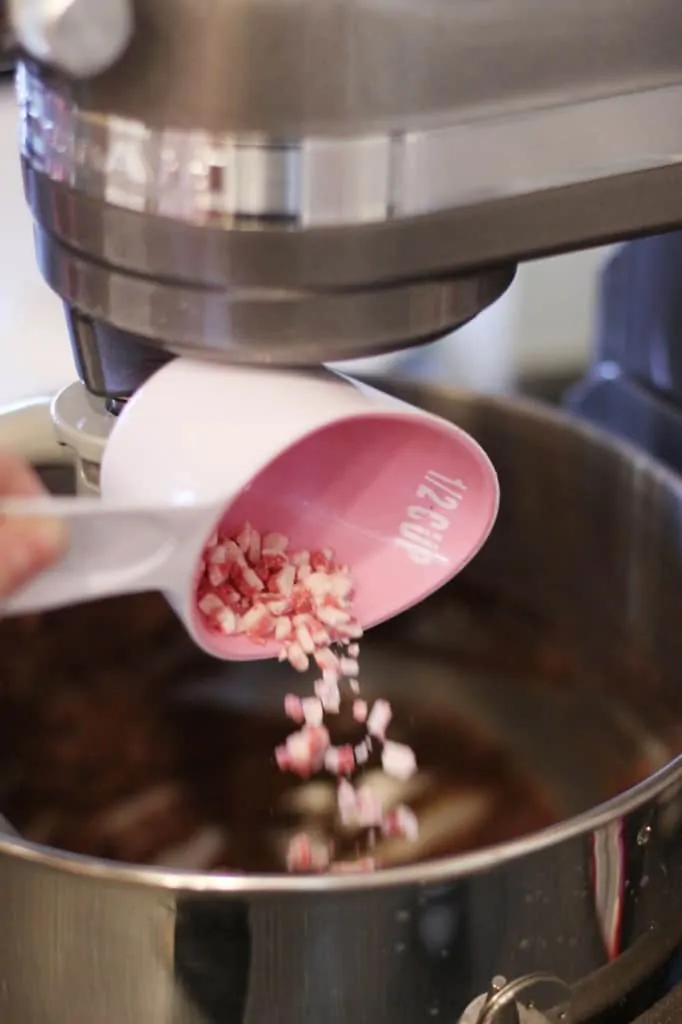 Another reminder this is a very thick dough. I always finish the mixing by hand, almost like kneading bread dough.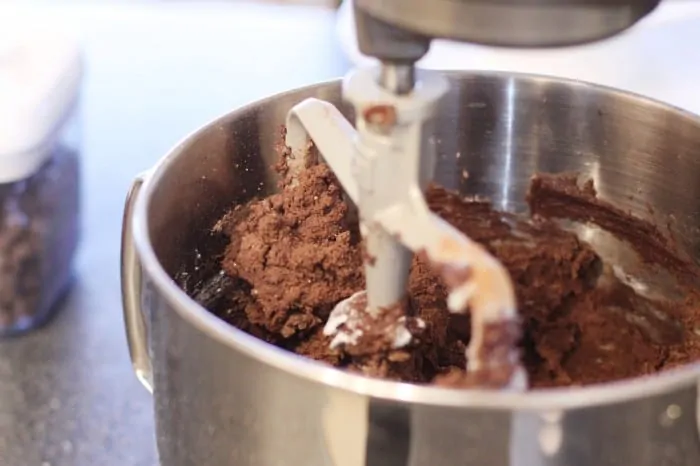 You can either make 12 giant cookies from this, 24 "standard" size, or make a slew of little ones. I made one sheet of larger cookies and one of slightly smaller cookies. I scoop them onto my cookie sheet then flatten slightly.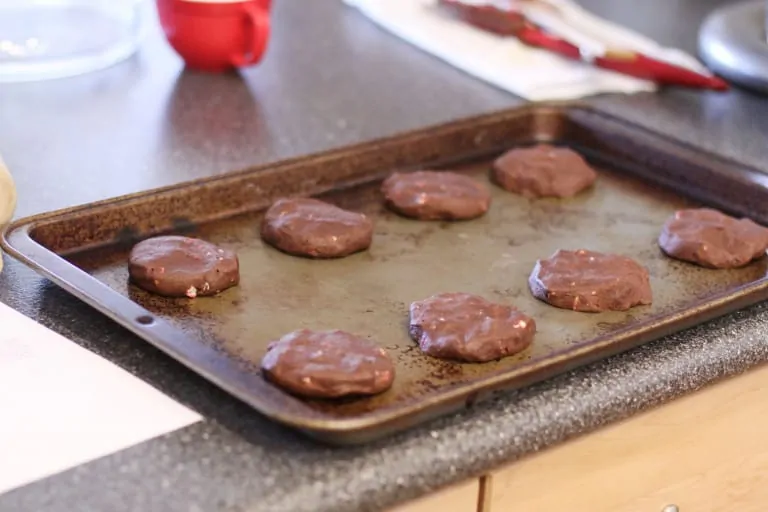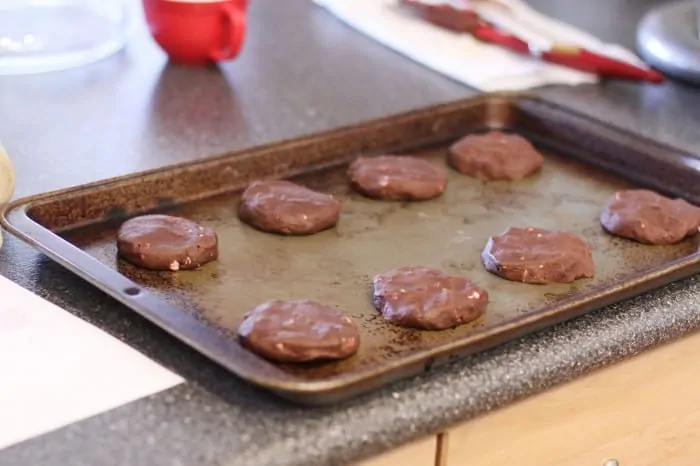 After baking I allowed my cookies to cool, then transferred them all to one baking sheet to prepare to drizzle on some white chocolate peppermint bark. To make my white chocolate peppermint bark, I melted a small amount of melting chocolate (I used Candiquick, but Wilton Melts would work the same way) and I added some of my candy cane sugar to the melted chocolate mixture and mixed them together (essentially creating peppermint bark).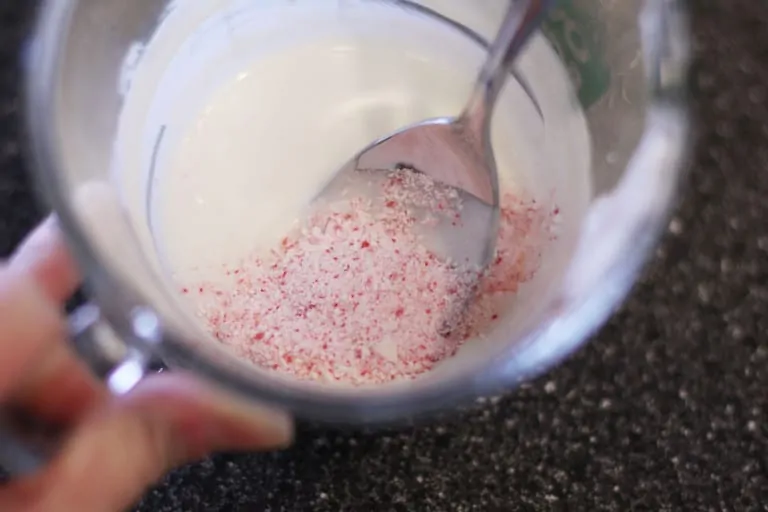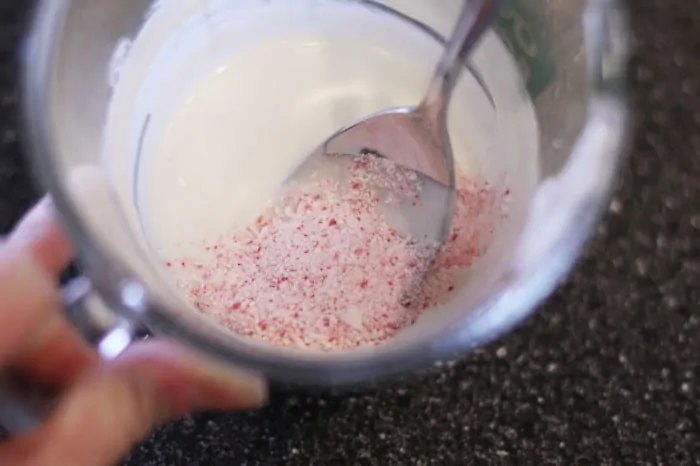 At this point you could either just drizzle the mixture on with a spoon or pipe it on with a plastic bag.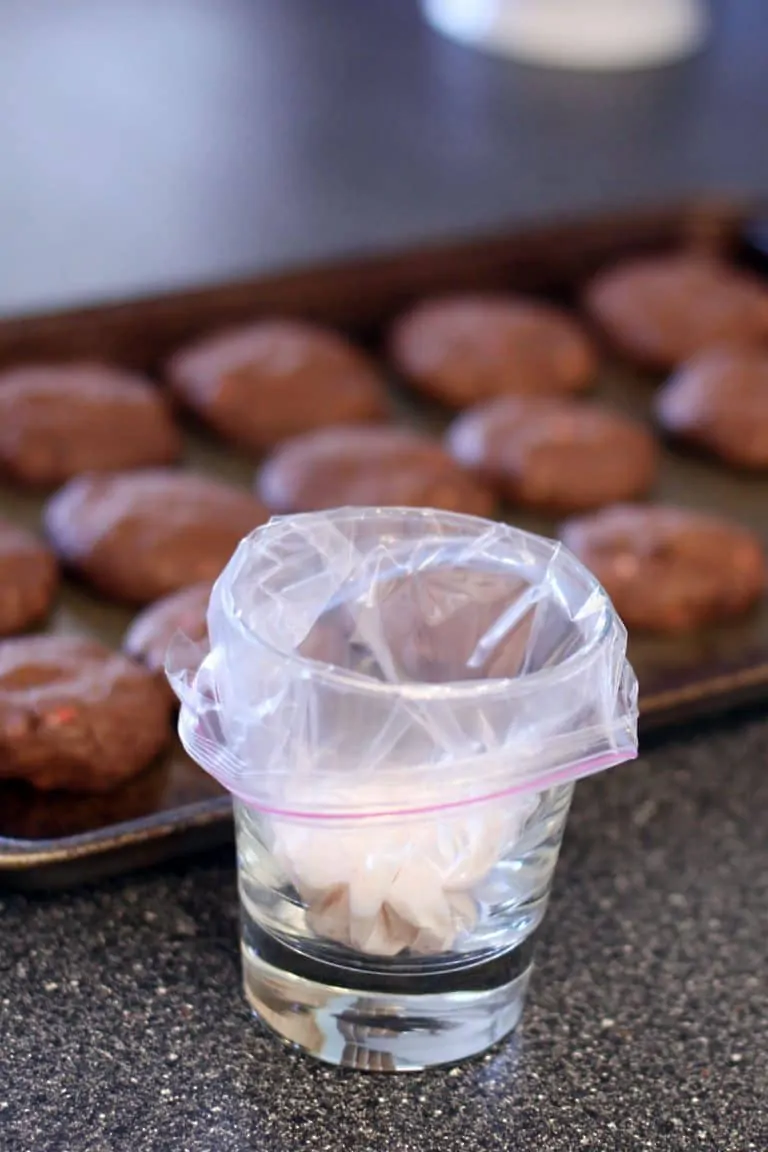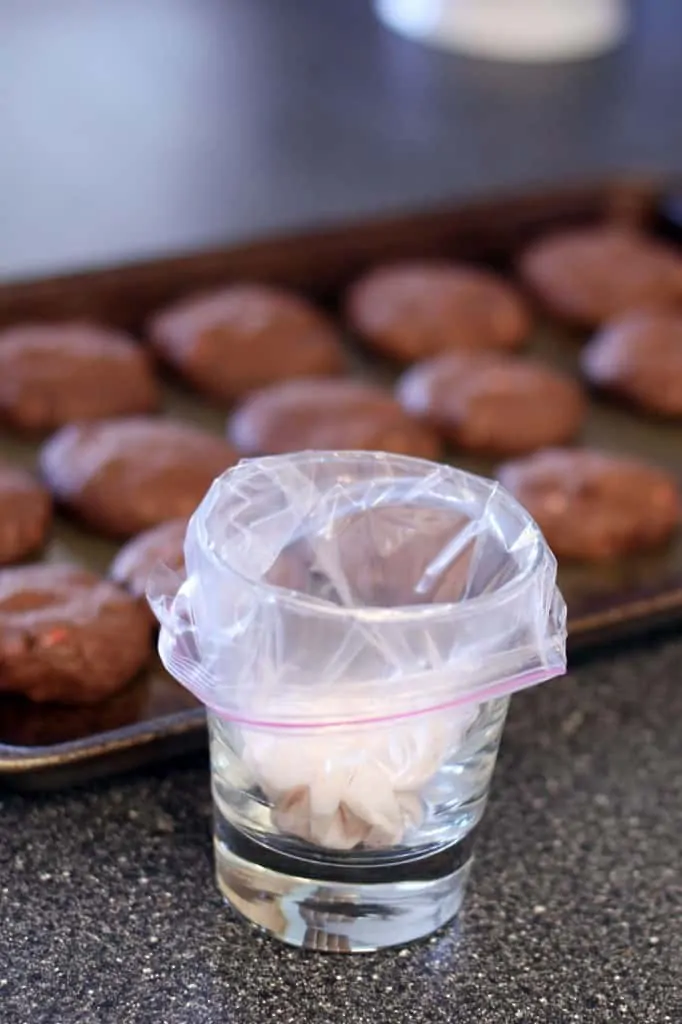 I put my chocolate mixture into a small bag, snipped off a corner and drizzled the white chocolate over the cookies, then topped the drizzled chocolate with my broken up candy cane pieces (make sure you do this immediately, prior to the chocolate firming up).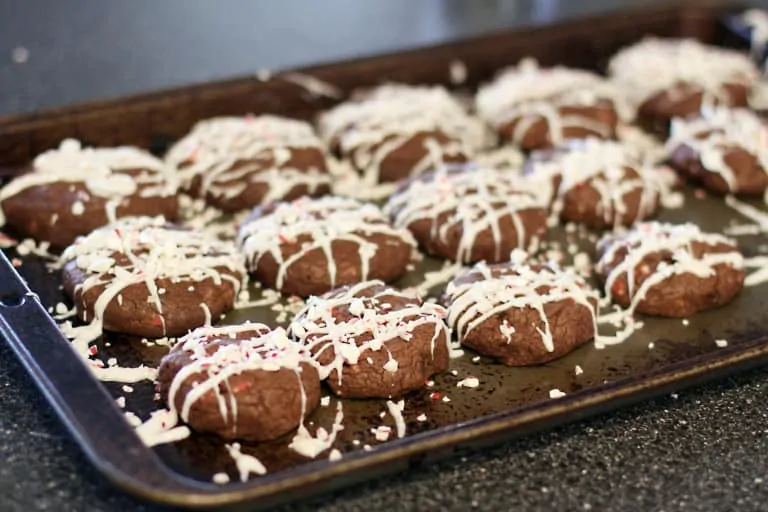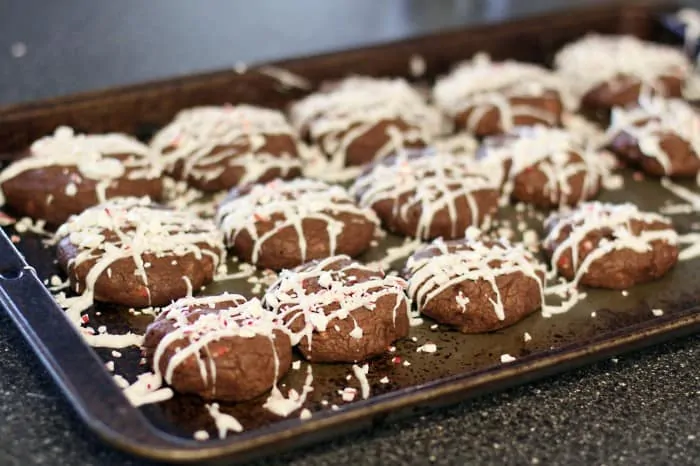 And there you have some delicious chocolate candy cane cookies!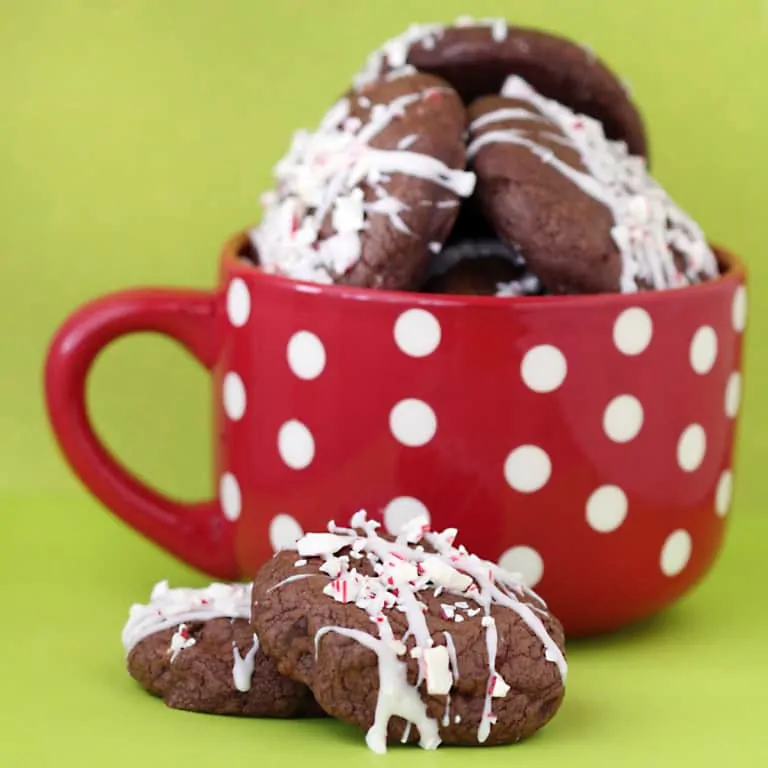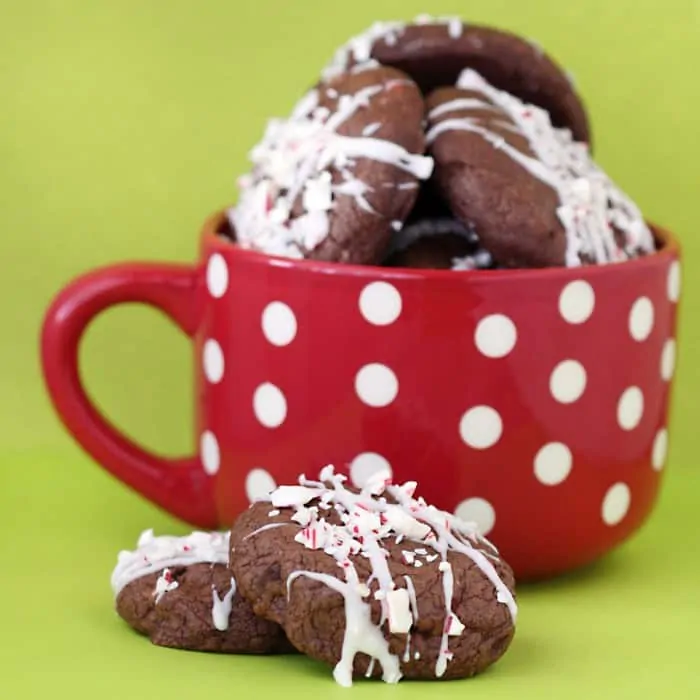 If you want more Candy Cane and Peppermint recipes, make sure to check out the Peppermint & Candy Cane Bites From Other Blogs post– with 70 great peppermint and candy cane recipes!