Have you ever had Pizookie? A Pizza Cookie? One of the best desserts EVER?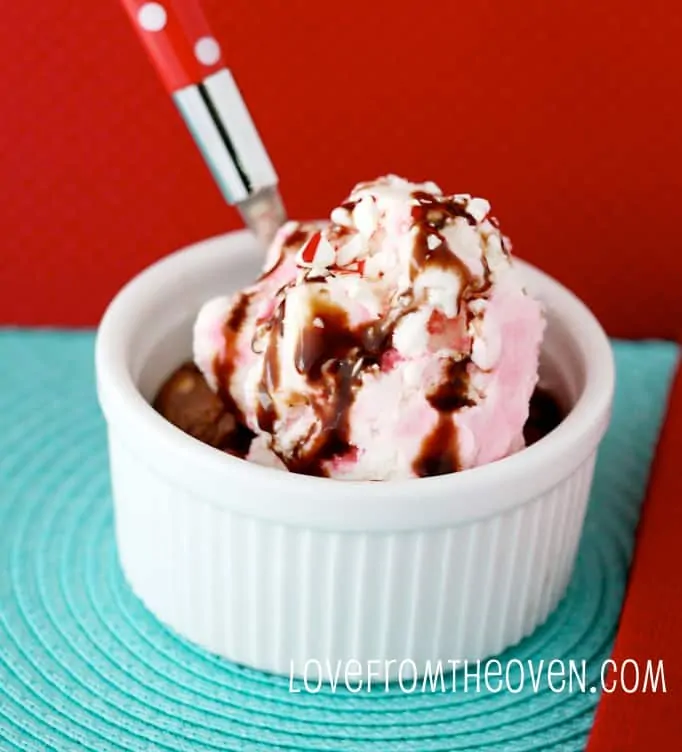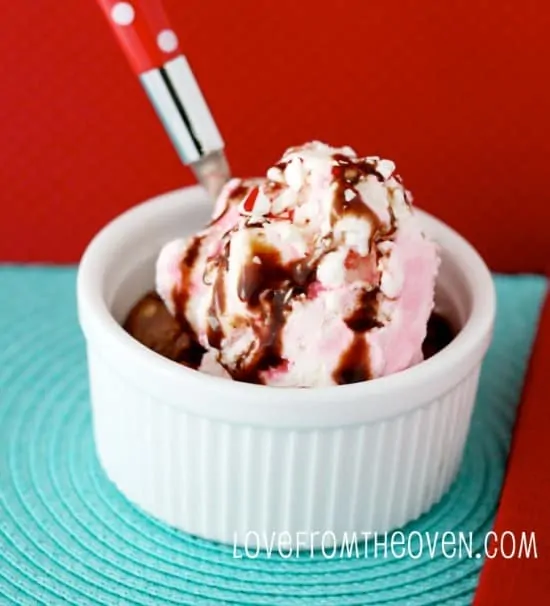 This amazing creation is baked cookie dough, left a bit soft and and underdone in the middle, served warm with ice cream on top. Cookie a la mode? Deep dish cookie? Pizza Cookie? Pizookie? Call it whatever you want, it's beyond delicious and if you have never had one you are seriously missing out.
I had my first one at Oregano's (back when they still referred to it as a Pizookie as well) which they now refer to as "The Original Pizza Cookie". It's an extremely simple dessert – cookie dough + ice cream. But something about those two combined, warm, is one of life's greatest pleasures. It is my favorite dessert of all time, as well as my daughter's. Let me show you how I make mine, and then promise me you'll make one!
Most of the time I actually use premade refrigerated cookie dough (shh, don't let word get out), but I decided to save a bit of the dough from my Double Chocolate Candy Cane Cookies for this.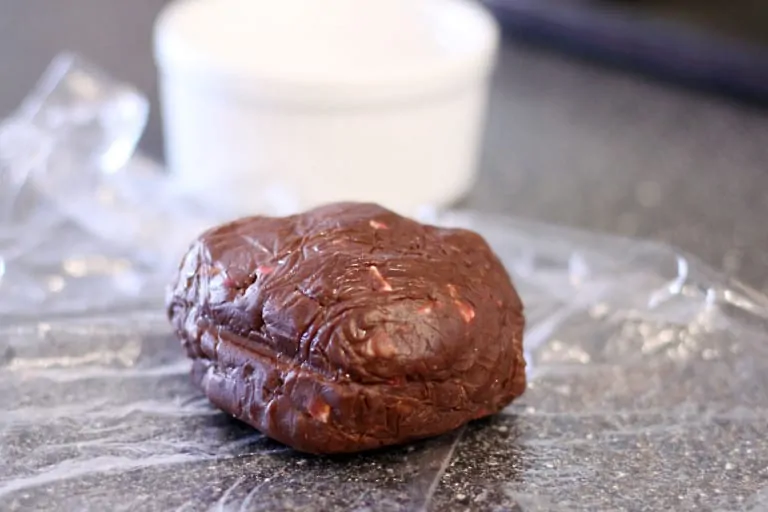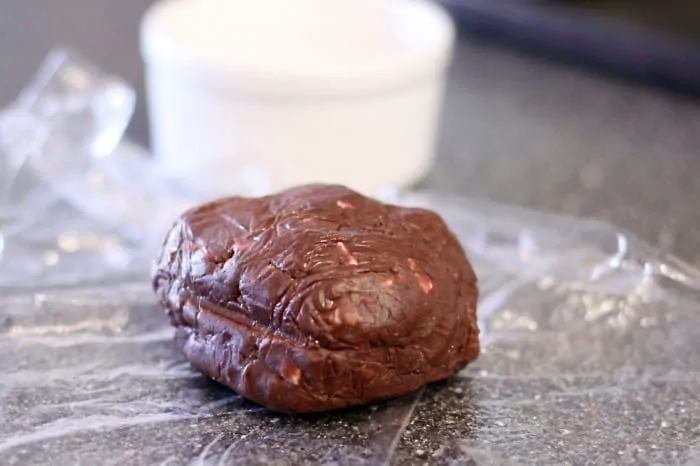 Many (most?) people use a pie plate or deep dish style pizza pan to make these (as the restaurants do) and then you share them. I prefer to make them in individual ramekins for two reasons – they cook more quickly and nobody is fighting over who ate more of the shared pizookie. I'm pretty unscientific in how I make these. First, I lightly grease my ramekins, and put the cookie dough in…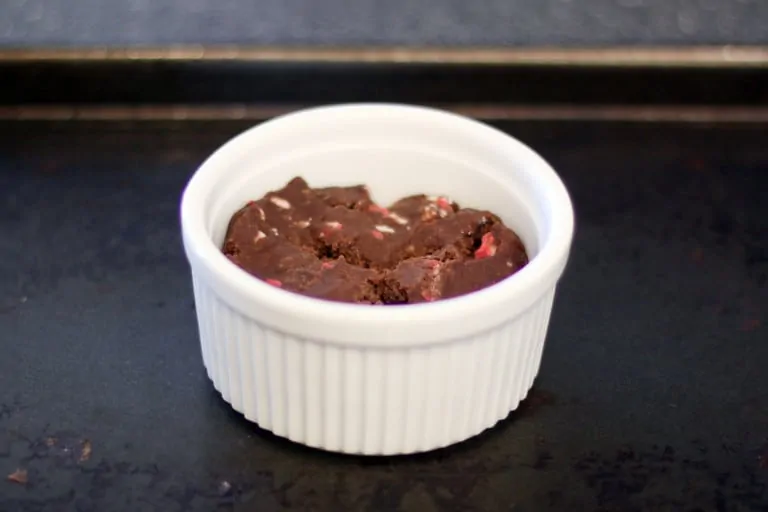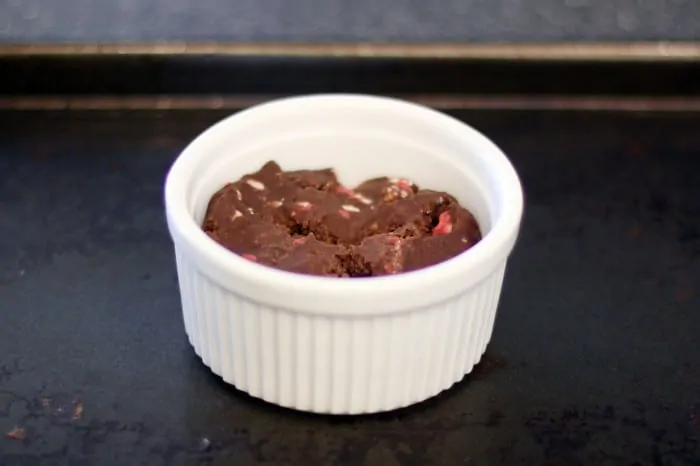 Next, I bake them in a 350 degree oven for anywhere from 12-20 minutes. This varies based on the type of cookie dough, how many I'm making and how gooey I want them (I like mine pretty cookie dough-ish, while I cook my daughter's longer). Once out of the oven, I let them cool for about ten minutes.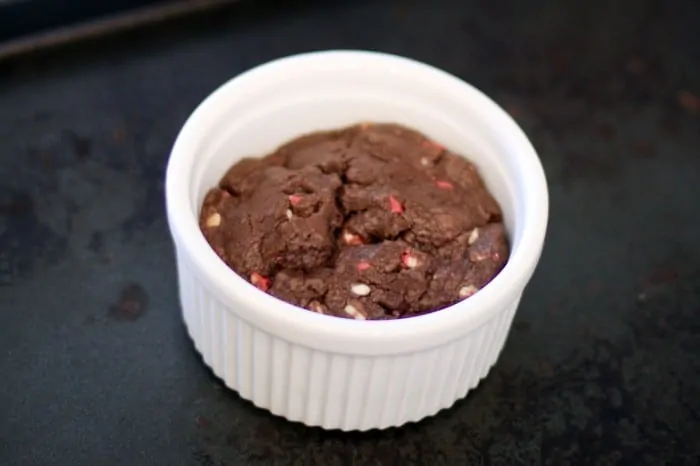 After cooling, it's time to top with ice cream. For chocolate chip pizookies, we stick with vanilla or chocolate chip ice cream, but Double Chocolate Candy Cane kind of screams for my beloved seasonal ice cream – Dreyer's Peppermint Ice Cream.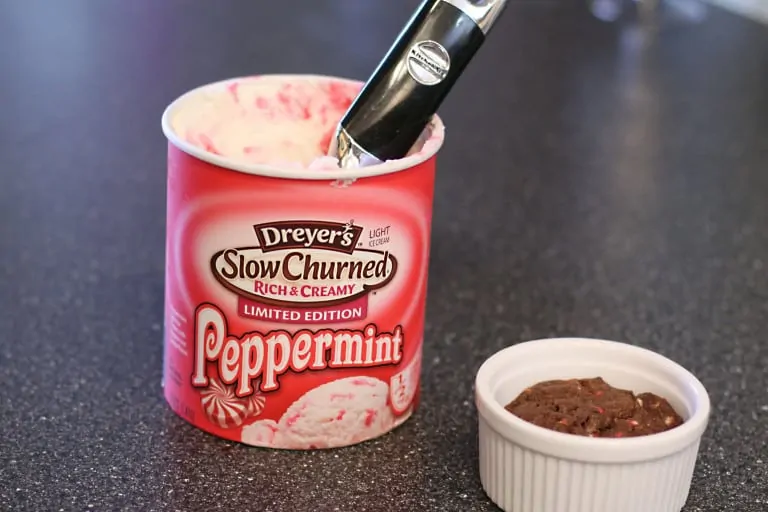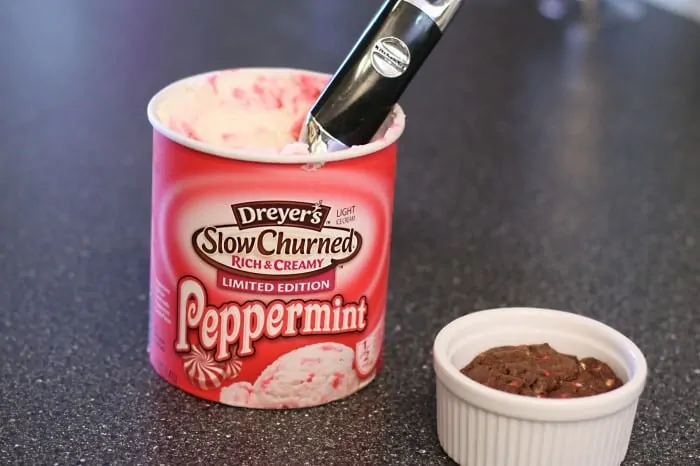 Put a nice scoop of ice cream on that hot cookie…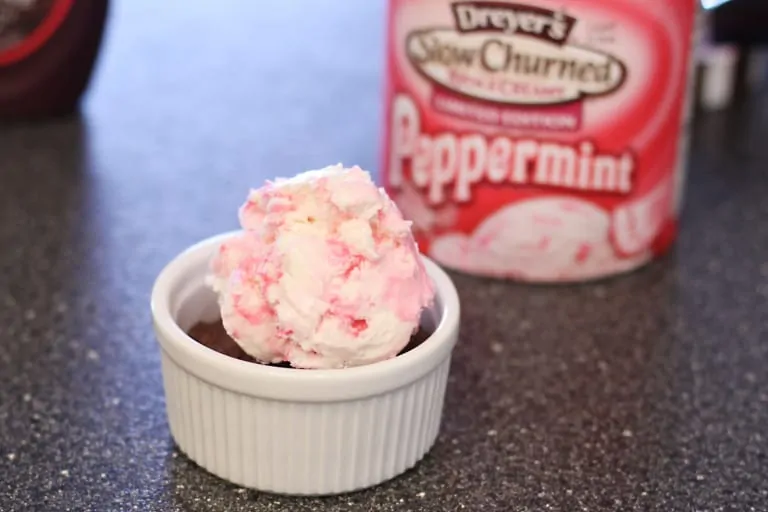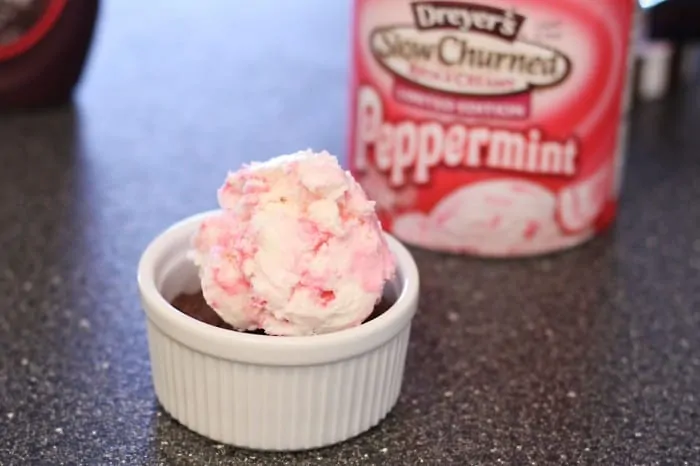 Add some toppings if you like – I went with chocolate syrup and candy cane bits. That is it. It is SO simple to make, yet I think it's about the most delicious thing ever.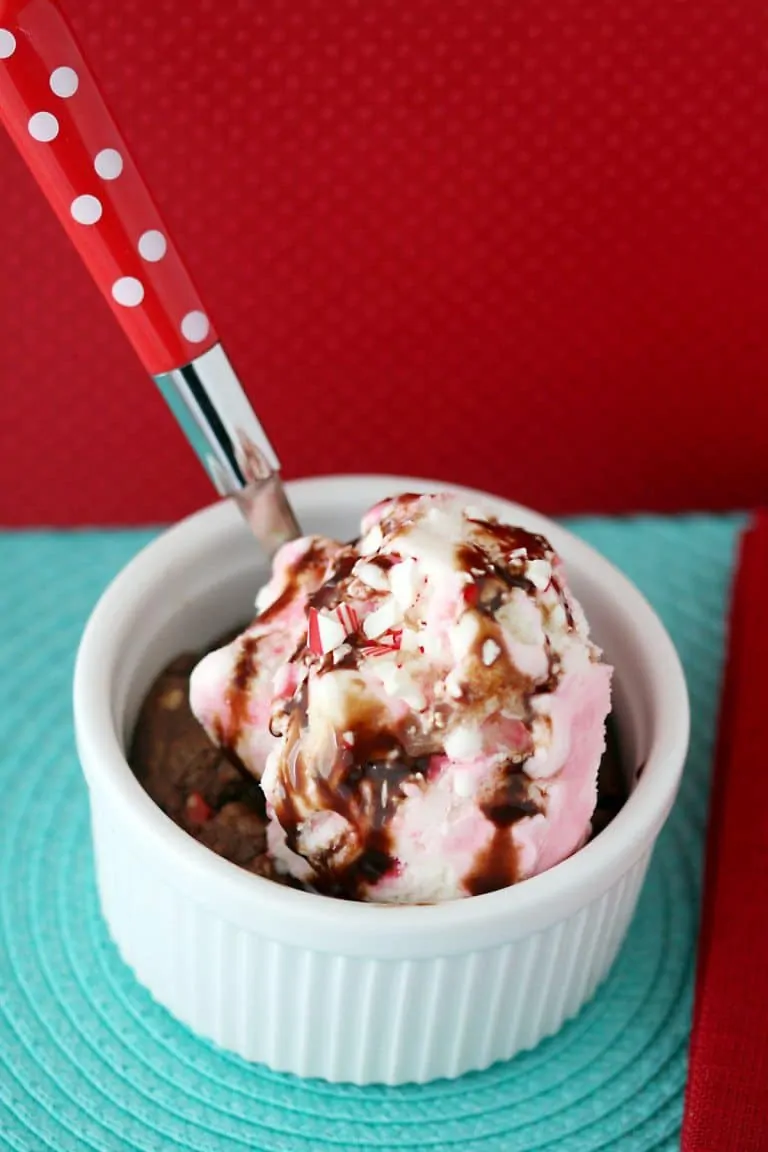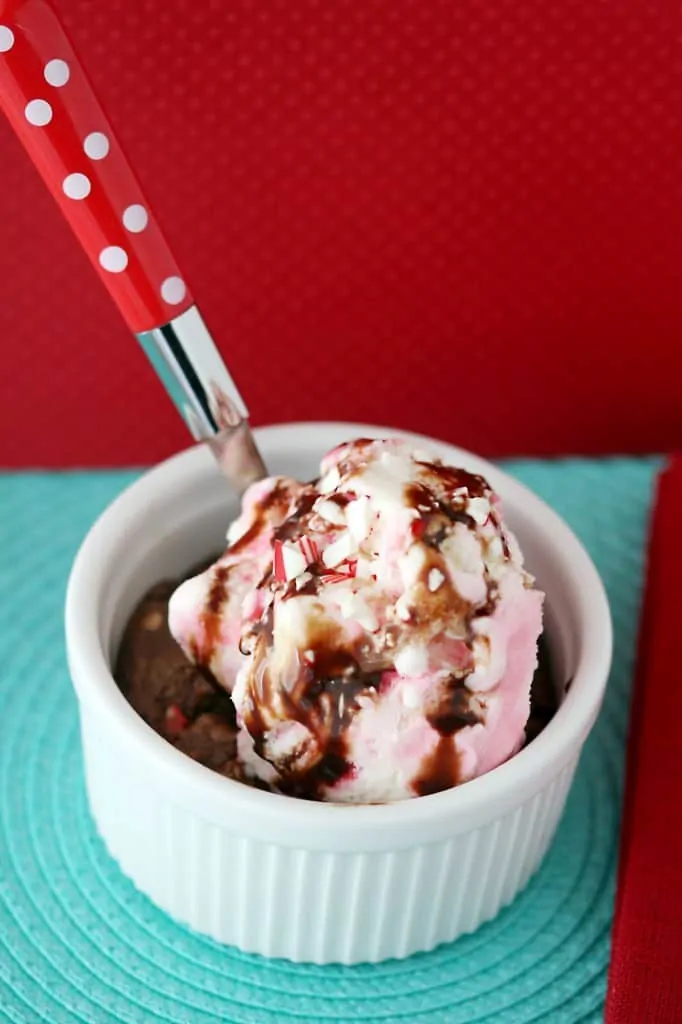 If you are a cookie lover, you must make these. Use any cookie dough. Use any ice cream. Just MAKE THEM. Trust me, your family, friends or lucky neighbors will love you for it.