Valentine's Day is right around the corner and I have a super sweet way to celebrate, an Easy Donut Cake! And the best part is you can pull this Valentine themed cake together in no time thanks to Dunkin' Donuts heart-shaped donuts.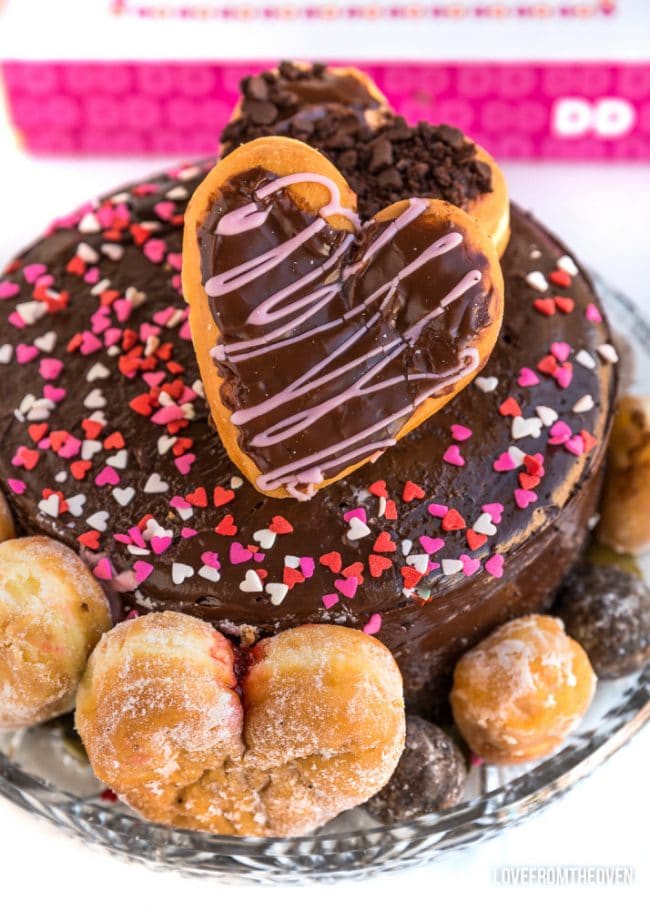 Let me let you in on a little secret. While I may look like I'm always on top of holidays and have the perfect treats ready to go, the truth is I'm usually the mom who is totally scrambling to pull it together at the very last minute. I've come to accept that it's just how I roll, and I try to find ways to embrace it. This Easy Donut Cake does just that. All you need to do is swing by your local Dunkin' Donuts, pick up some of their darling and delicious heart-shaped donuts, a few of their famous Munchkins and add them to a cake. You can use my favorite chocolate cake recipe, or if you are really pressed for time, store-bought will do just fine. Make sure to treat yourself to a Vanilla Cupcake Swirl or Fudge Brownie Swirl flavored coffee. Both flavors are available in Dunkin' Donuts' hot or iced coffees, lattes and macchiatos.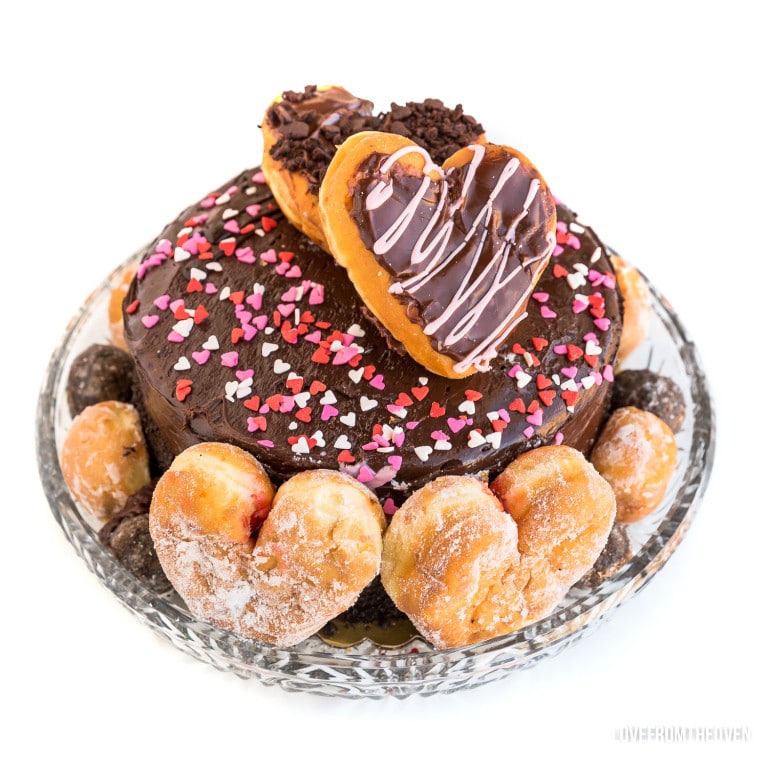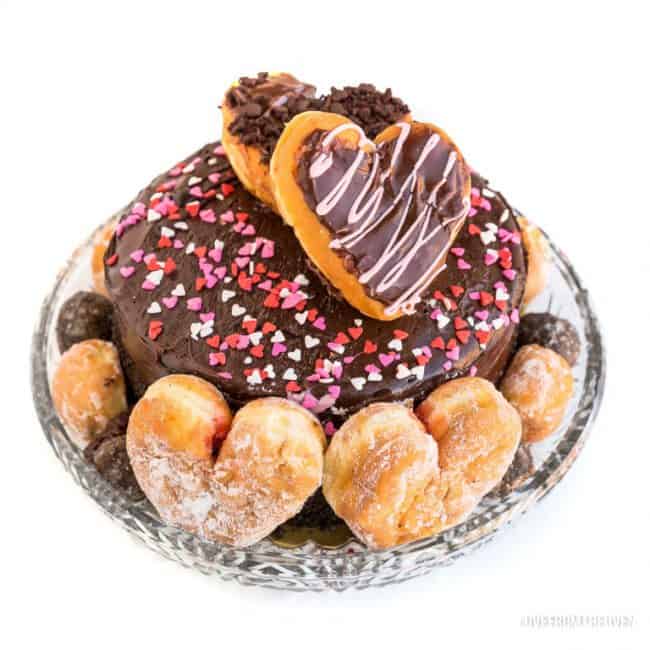 Seriously, how adorable is this? You can use any of their fun heart-shaped donuts, I wanted to go for variety and got a few of each of them. Dunkin' Donuts added two new heart-shaped donuts to their lineup this year, Chocolate-Covered Raspberry and Brownie Batter Crumble. The new Chocolate-Covered Raspberry Heart Donut is a heart-shaped donut with raspberry filling, frosted with chocolate icing, and drizzled with strawberry-flavored icing. The new Brownie Batter Crumble Heart Donut is a heart-shaped donut with brownie batter flavored buttercreme filling, frosted with chocolate icing and sprinkled with brownie crumble.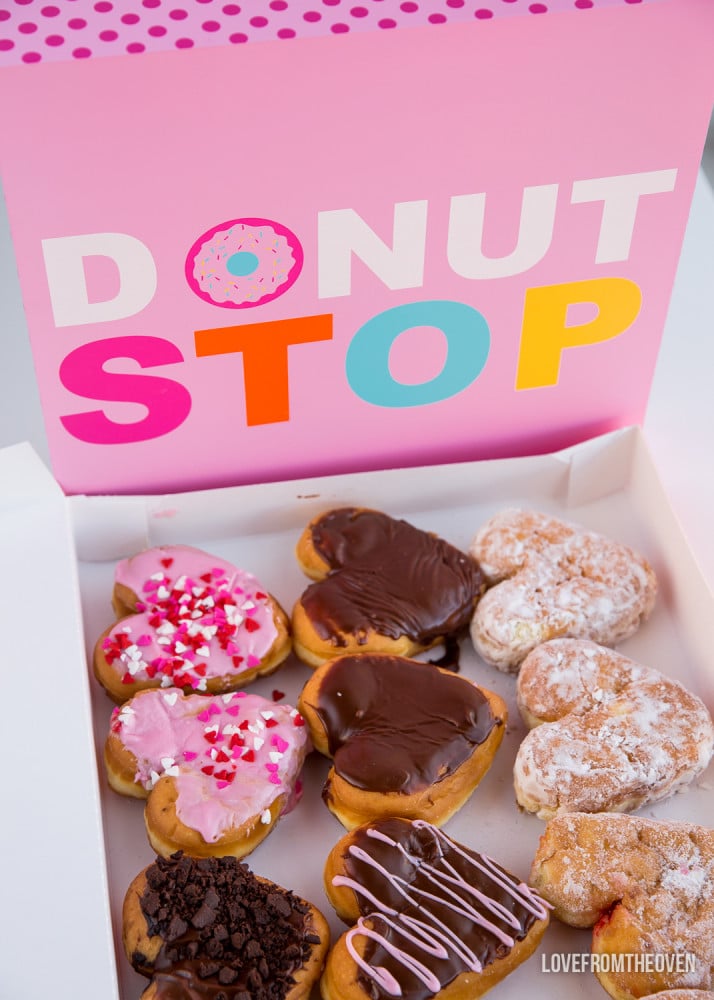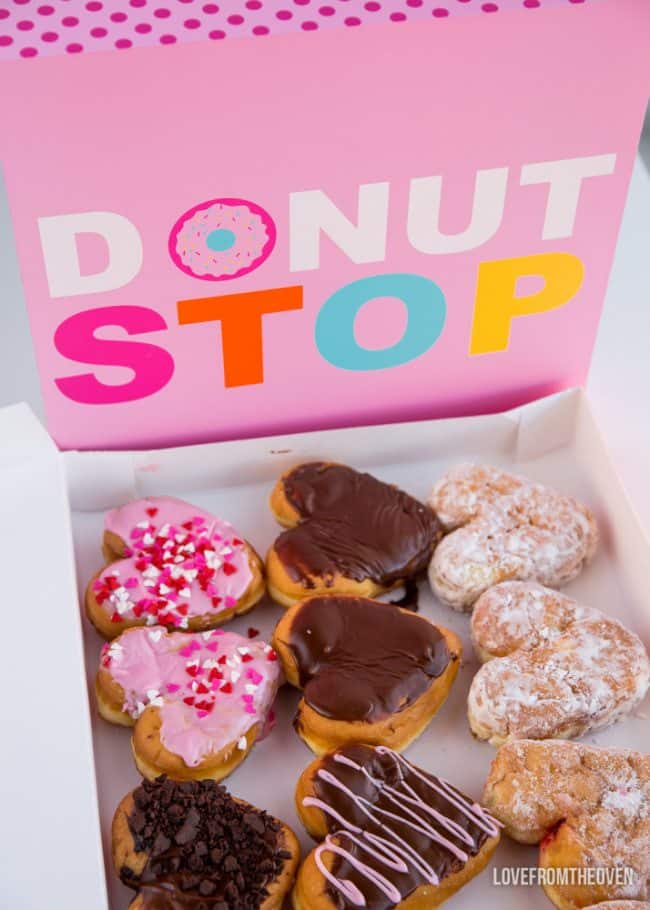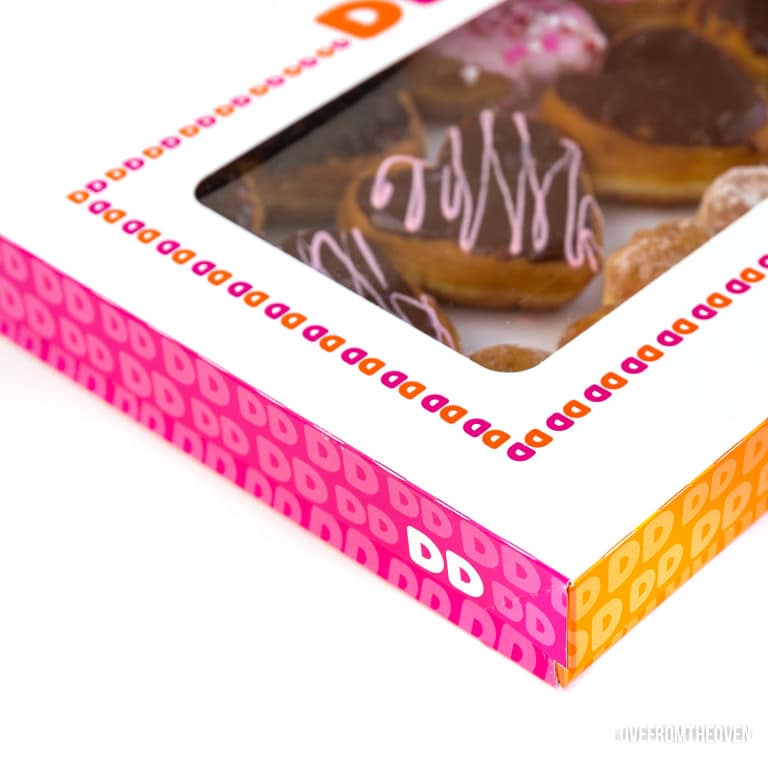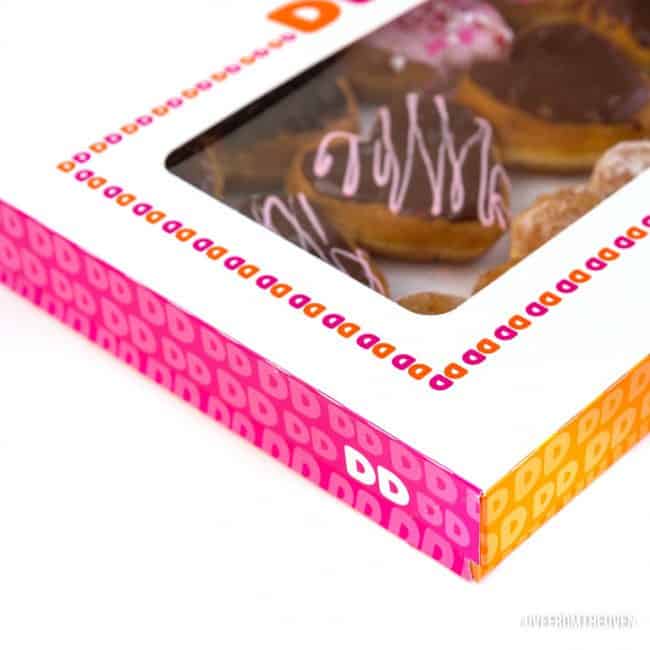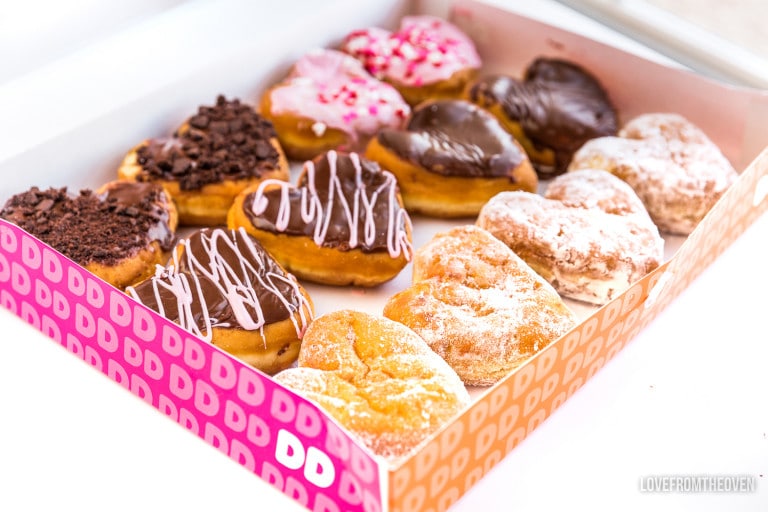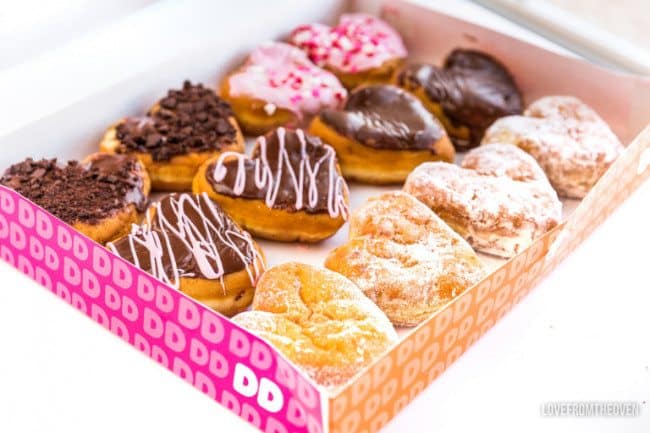 Don't you just want to dig in? Which would you choose? The Brownie Batter Crumble is my top pick!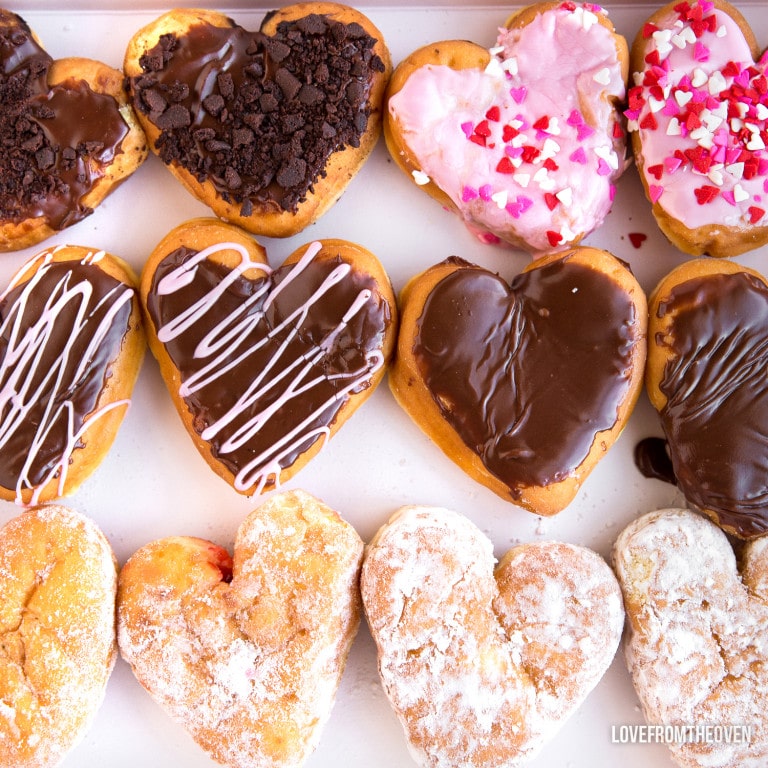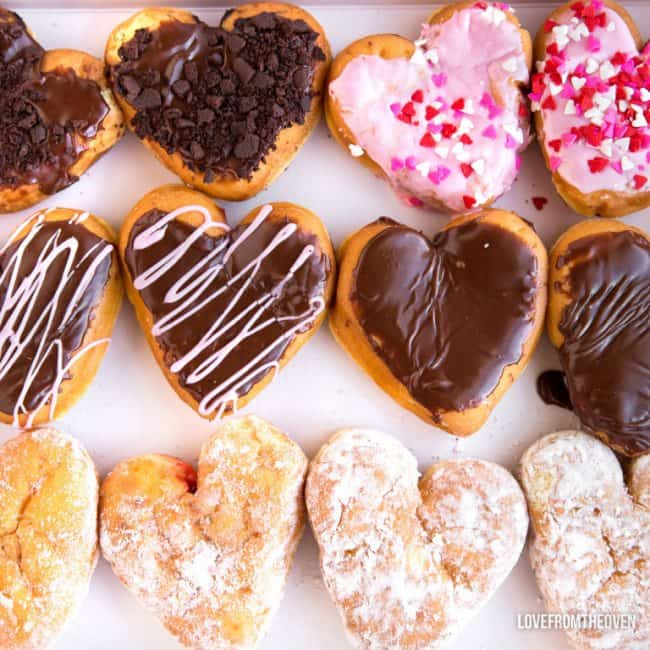 Did you know that they have bakery inspired coffees? We're talking flavors like Vanilla Cupcake Swirl and new Fudge Brownie Swirl flavored coffees. Yeah, I'm going to need a cup of each. Both flavors are available in Dunkin' Donuts' hot or iced coffees, lattes and macchiatos. All of Dunkin' Donuts' new coffee and donut menu items for Valentine's Day season are available for a limited time at participating Dunkin' Donuts restaurants nationwide.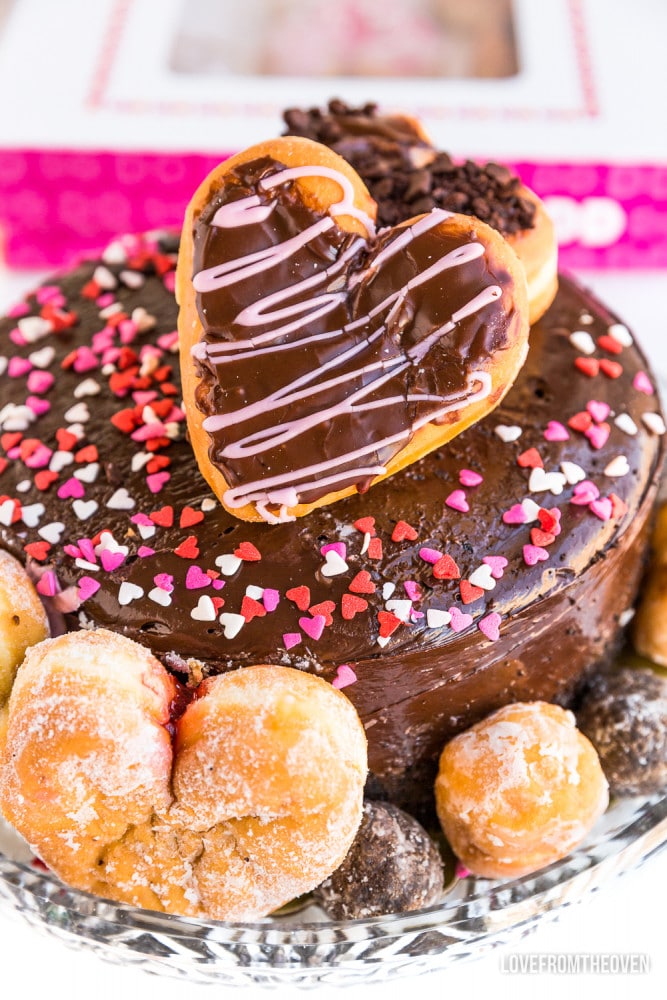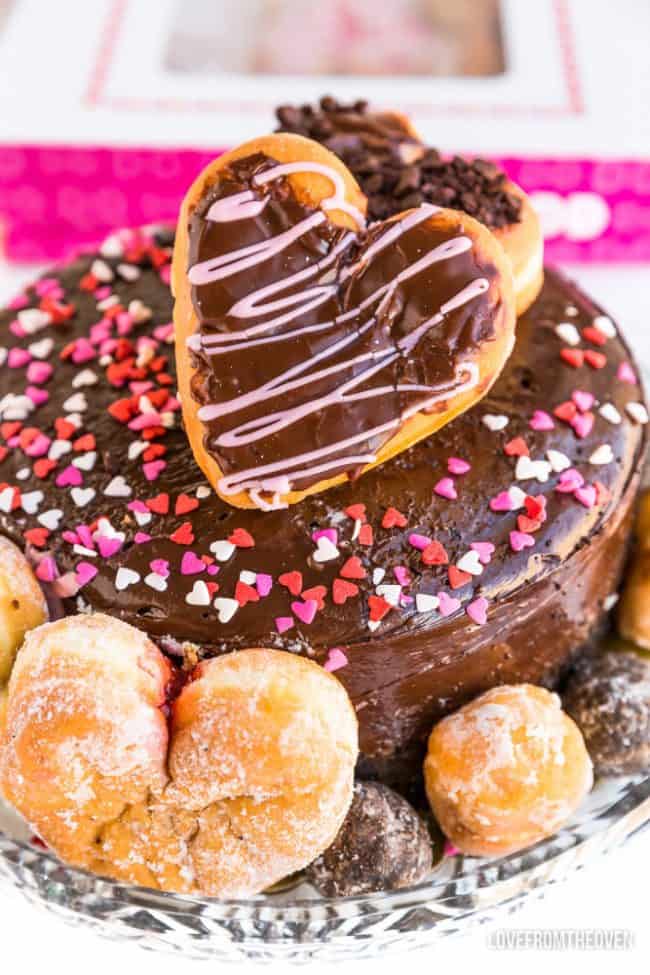 I might even suggest some donuts for Valentine's morning and some donuts for a donut cake for dessert. And I totally support buying them for yourself for Valentine's Day!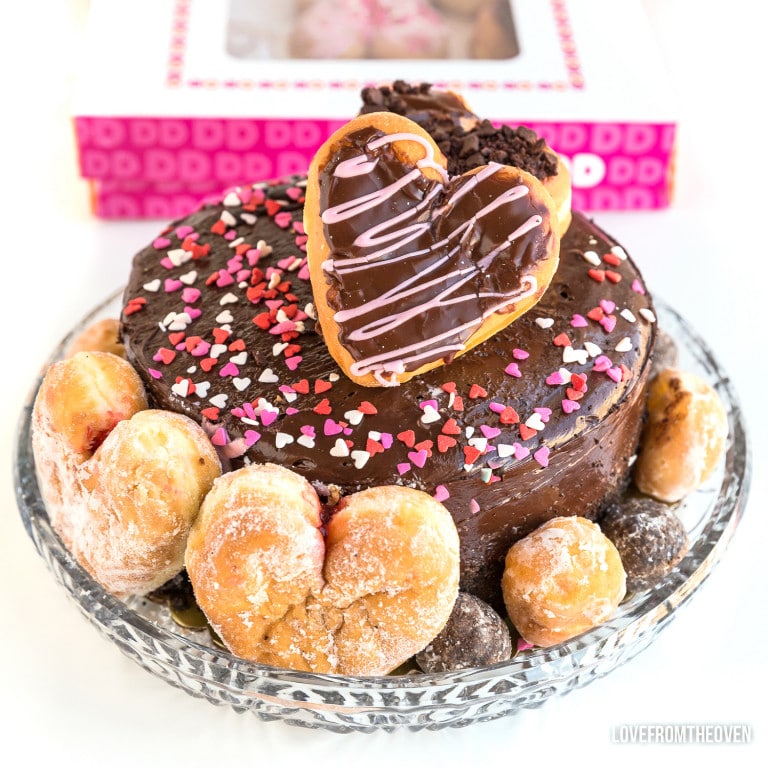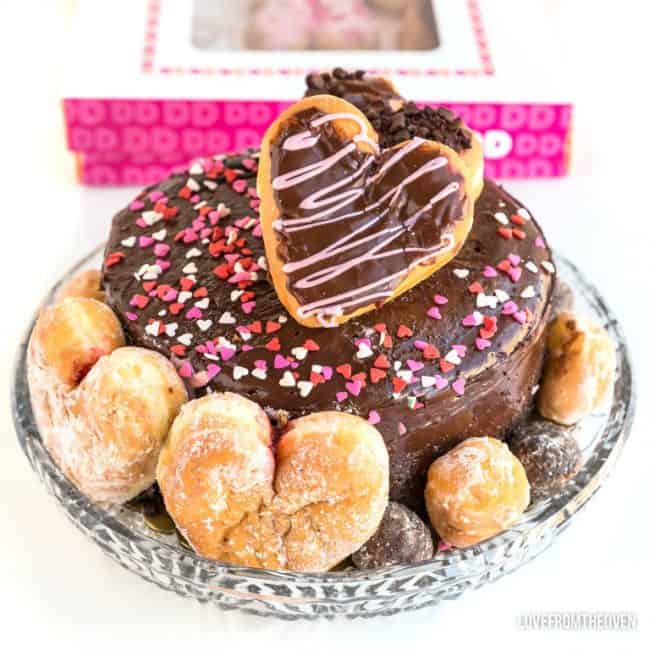 Each year, Dunkin' Donuts loves finding new ways to surprise and delight its guests, and the Valentine's Day lineup is inspired by the excitement surrounding the holiday that allows everyone to take a break from winter. You can subscribe to the Dunkin' Donuts blog to receive updates about the brand.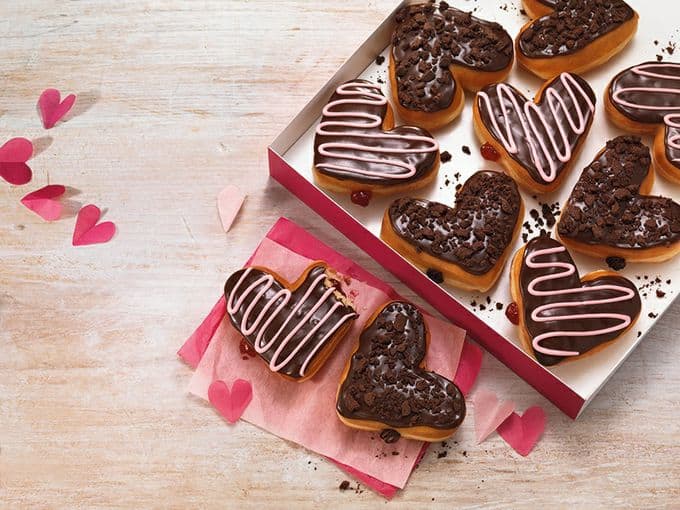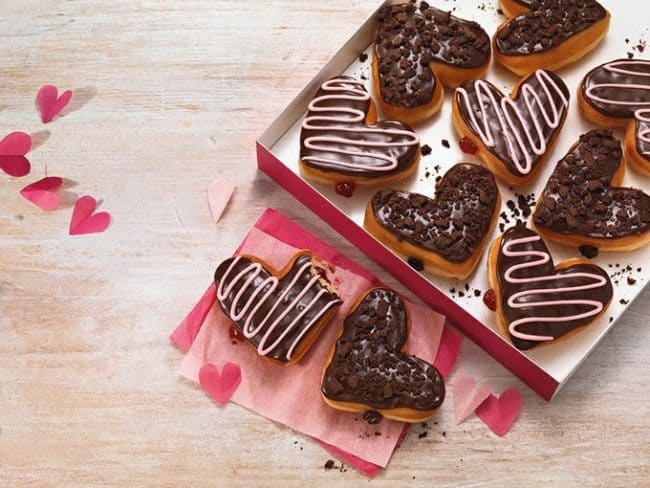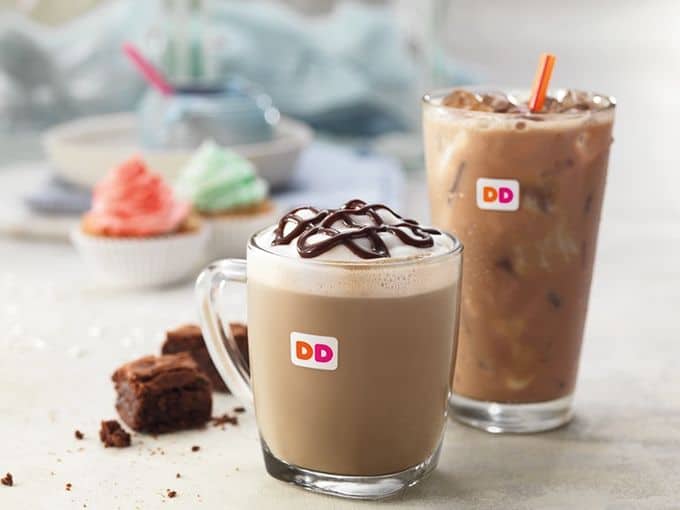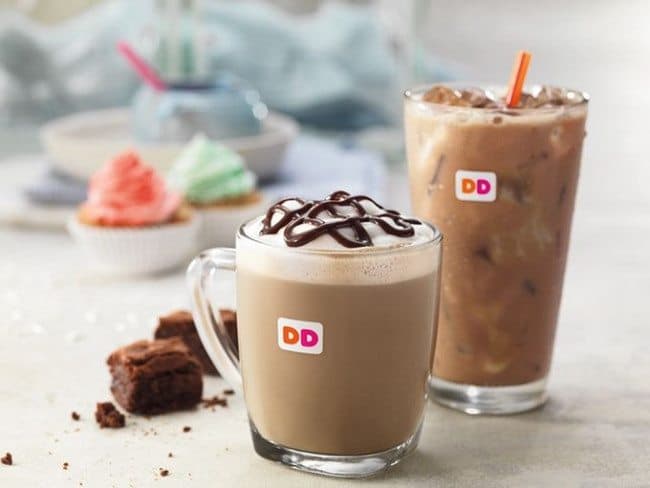 Thanks so much to Dunkin' Donuts for sponsoring this post. I hope everyone has a SWEET Valentine's Day!
Disclosure: This post was sponsored by Dunkin' Donuts. All opinions however are mine and mine alone.