As much as I love dessert, I hold a very special place in my heart for breakfast breads, coffee cakes and cinnamon rolls. Growing up I remember my great grandmothers cinnamon rolls on special occasions and my dad still makes us biscuits and gravy on holidays. Not only is breakfast delicious, but I feel like there is something special about sharing some time together in the morning before all of the twists, turns and craziness of the day takes hold. I also love how easy it is to bake up something delicious for breakfast or brunch, such as this Easy Streusel Coffee Cake recipe that I'm sharing with you today.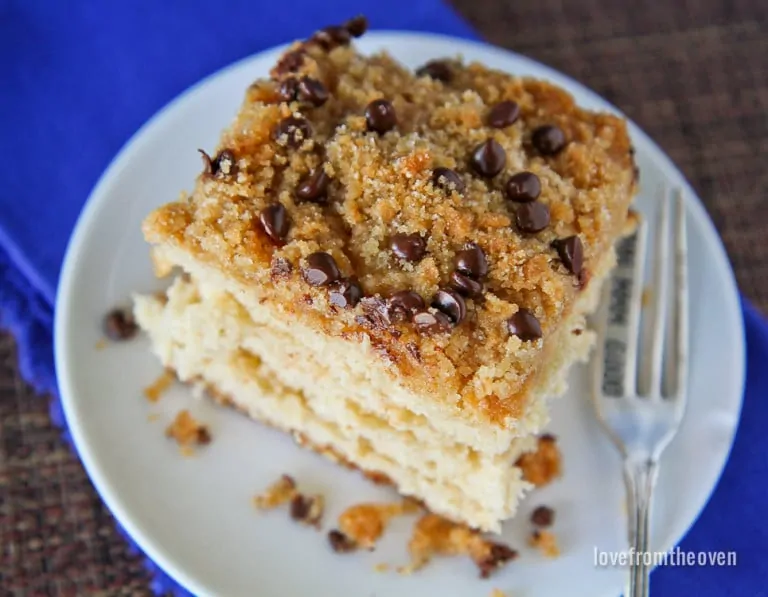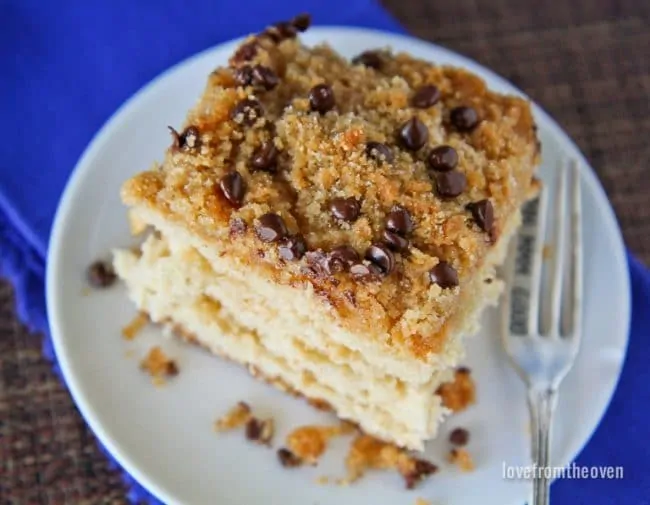 Let me get you a slice of coffee cake, and a nice cup of coffee. The day ahead might get crazy and chaotic, and I think that makes sharing breakfast with friends or family all the more special. Cherish that time together, even if it's only 20 minutes, before taking on the world. Thank you to my friends at Fleischmann's® Bread World for sponsoring this post.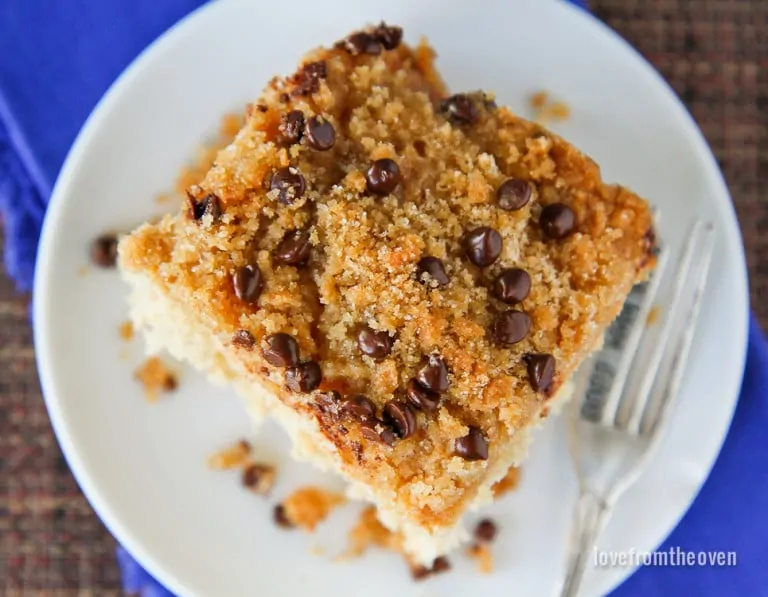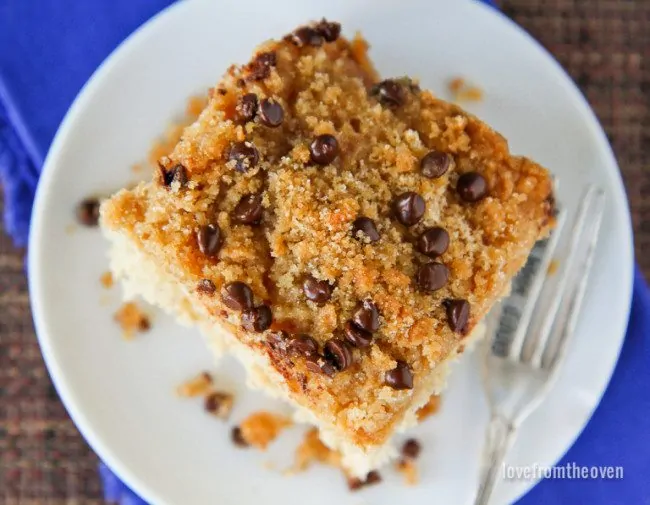 One thing I've started doing the past few years is hosting holiday breakfasts or brunches in place of holiday dinners. I feel like breakfast and brunch foods are loved by everyone, and it's easy to make them open house style, especially with recipes like this. Brunch always seems a bit more relaxed than dinner (at least for me as the hostess) and I even find that it's easier for some friends and family to make it work with their schedule and other commitments. It's so simple to sit out some fruits, coffee cakes, cinnamon rolls, muffins and breads, then whip up some fresh eggs and bacon throughout the morning. I even do brunches to get the family together to celebrate birthdays.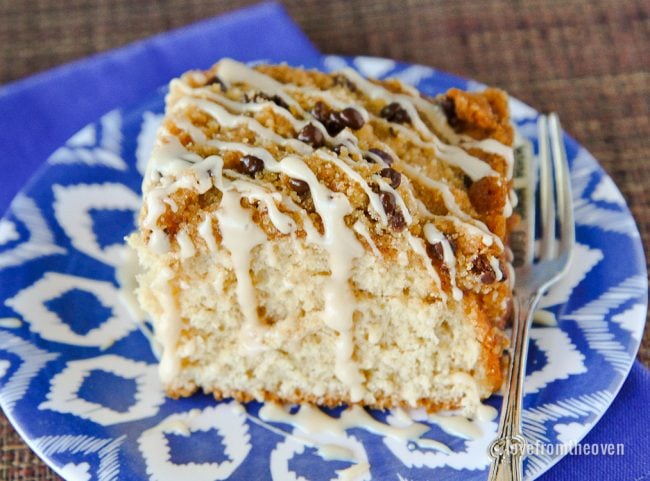 You can bake up this recipe for streusel coffee cake in no time. It uses Fleischmann's® RapidRiseTM Yeast, which is probably my favorite yeast to work with as it requires only one rise. While I love any sort of bread or cake that uses yeast, most of my baking is done in small windows of time, between running kids here and there, so doing multiple rises is a challenge for me. I first discovered the RapidRiseTM Yeast for making cinnamon rolls a few years ago, and ever since then it has become my go to yeast. I've also found it to be very forgiving, and I think it's a great option if you are new to working with yeast. I know yeast can be a bit intimidating if you haven't worked with, but I promise you, it really is quite simple. You will love the results, and you will love sharing them with your friends and family.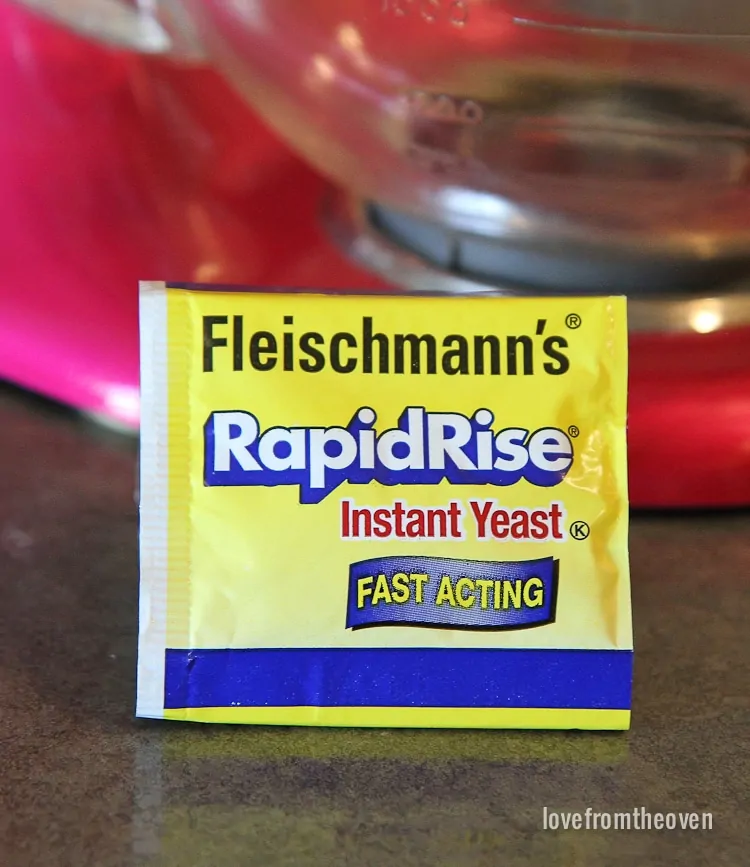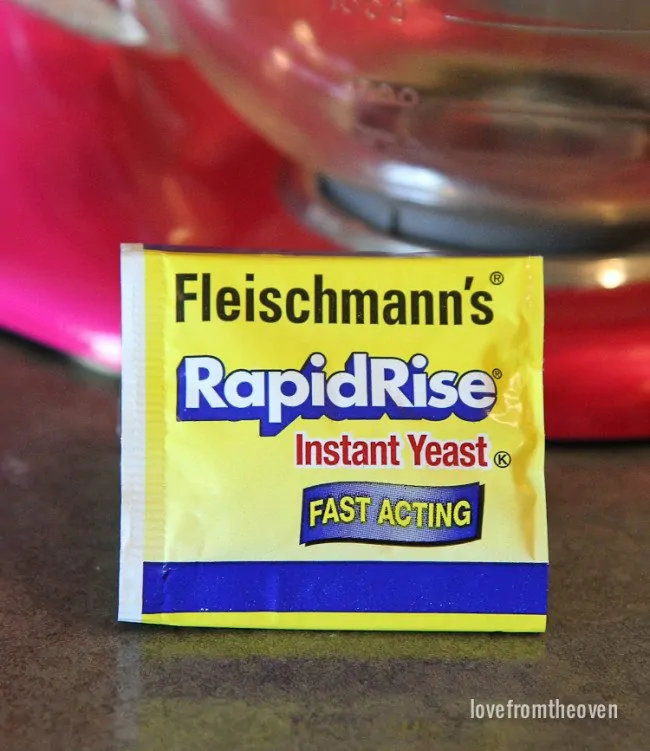 This recipe is an adaptation of the Beginner's Cinnamon Streusel Coffee Cake recipe on Bread World. Not only can you see the original recipe there, but they also have a really cool Smart Recipe version of this recipe that walks you through the process, step by step. While my recipe is slightly different, using some white whole wheat flour and adding some chocolate chips, the steps you follow will be the same. So make sure to check it out, it's pretty cool.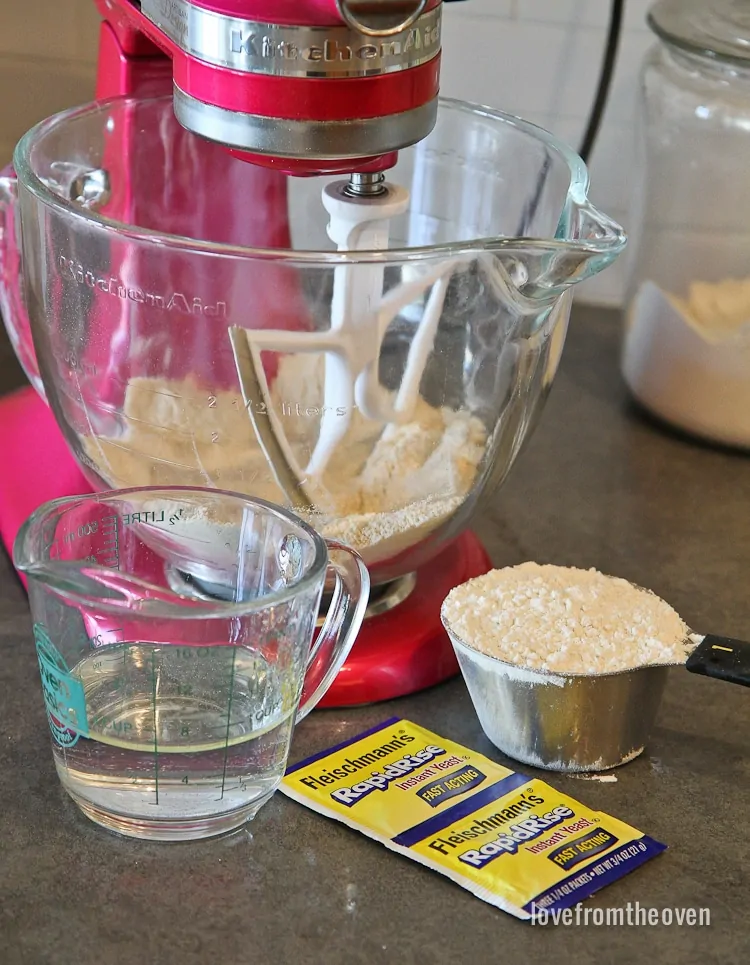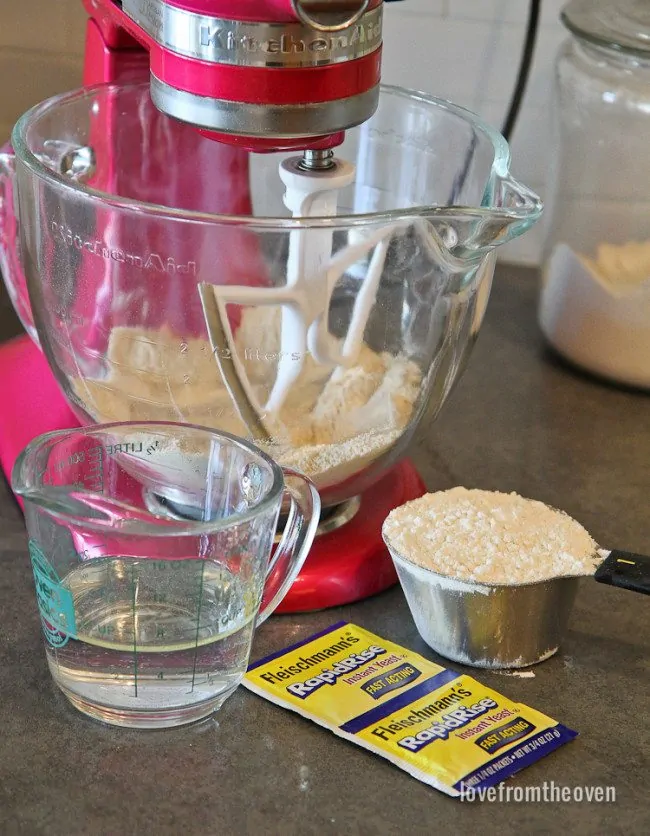 You start by blending your flour, Fleischmann`s® RapidRiseTM Yeast and sugar in a bowl. After that you warm up your water and oil. Once warm (not hot), you add your liquid mixture to your flour mixture, along with your vanilla and egg, and mix. No proofing or anything complicated. After mixing it all together, you transfer your dough to an 8×8 pan, cover it with a towel and let it rice in a warm place. My favorite place to let my yeast recipes rise is in my oven. I turn it on for 1-2 minutes, just to let it barely start to warm up. Make sure to turn it off, you don't want to bake your coffee cake yet, but this gives it a nice, warm, draft free place to rise.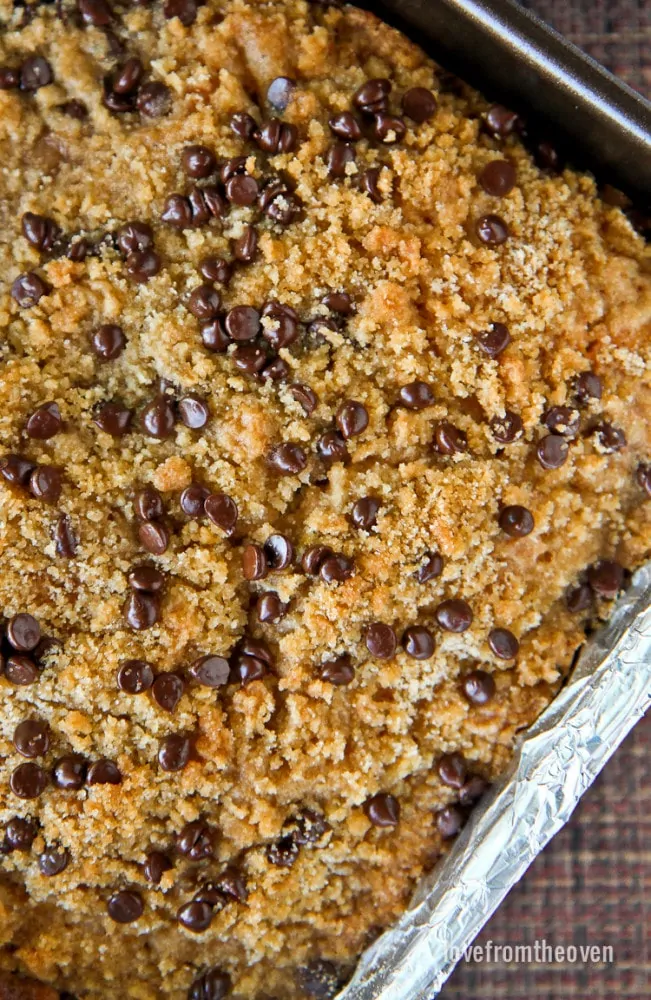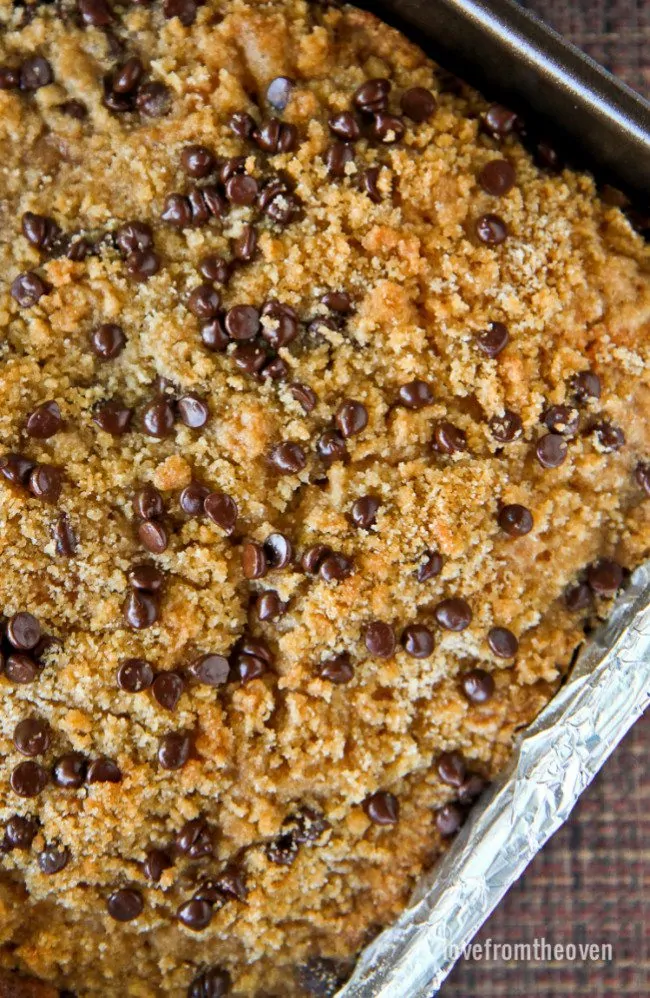 While it's rising you can whip up your streusel topping. I added mini chocolate chips to mine. Mom tip here – the mini chocolate chips are a lot less messy with little ones than full size chocolate chips. Once your dough has risen for about 30-45 minutes, you top it with the streusel topping (which is all kinds of amazing), and put it in your oven to bake. So easy and the results are delicious. Here's my recipe below. And don't forget to check the original version out as well!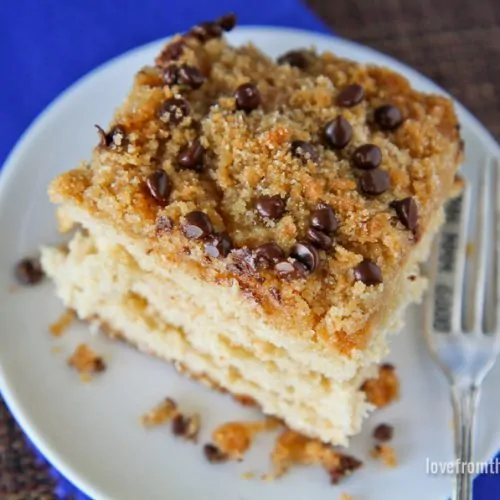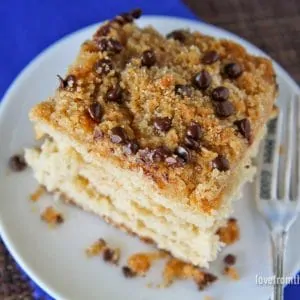 Easy Streusel Coffee Cake
Ingredients
1

cups

all-purpose flour

1

cup

white whole wheat flour

1

packet Fleischmann's® RapidRise TM Yeast

2

tablespoons

sugar

1/2

teaspoon

salt

3/4

cup

water

3

tablespoons

Mazola® Corn Oil

1

egg

1

teaspoon

Spice Islands® Pure Vanilla Extract
STREUSEL TOPPING
1/3

cup

all-purpose flour

1/3

cup

sugar

1/3

cup

brown sugar

1

teaspoon

Spice Islands® Ground Saigon Cinnamon

1/4

cup

butter OR margarine

1/2

cup

mini chocolate chips
FROSTING
1

cup

powdered sugar

1

tablespoons

to 2 milk

1/2

teaspoon

Spice Islands® Pure Vanilla Extract
Instructions
Combine 1 cup white whole wheat flour, dry yeast, sugar and salt in a large mixer bowl and stir until blended. Combine water and oil in a microwave-safe bowl. Microwave on HIGH in 15 second increments until very warm but not hot to the touch (120° to 130°F). Add to flour mixture with the egg and vanilla.

Beat 2 minutes at medium speed of electric mixer, scraping bowl occasionally. Add remaining 1 cup all purpose flour. Beat 2 minutes at medium speed of mixer, scraping bowl occasionally.

Using a rubber spatula, spread dough in greased 8 x 8-inch pan. (Don't worry if the dough isn't even or filling the corners.) Cover with towel; let rise in warm place until doubled in size, about 30 to 45 minutes .

While dough is rising, prepare Streusel Topping by mixing flour, sugar, brown sugar and cinnamon in a small bowl. Cut in butter with a pastry blender or two forks until very crumbly but with small pieces of butter still visible. Mix in mini chocolate chips.

Sprinkle topping over coffee cake. Bake in preheated 350°F oven for 35 to 45 minutes or until golden brown. Cool slightly on wire rack.

For frosting, combine powdered sugar, 1 tablespoon milk and vanilla in a small bowl. Add an additional tablespoon of milk if needed, to get a slightly thin frosting. Drizzle over coffee cake.
Notes
Recipe adapted from Breadworld
Disclaimer
Nutrition information is estimated as a courtesy. If using for medical purposes, please verify information using your own nutritional calculator. Percent Daily Values are based on a 2000 calorie diet.
I know you'll enjoy sharing this Easy Streusel Coffee Cake, and some quality time, with your friends and family this holiday season. Baking is such a great way to share something special with your friends and loved ones. I feel like sharing baked goods that you've made, and put your time and love into, really is sharing a bit of yourself with those you care about. So make sure to bake a little extra this holiday season.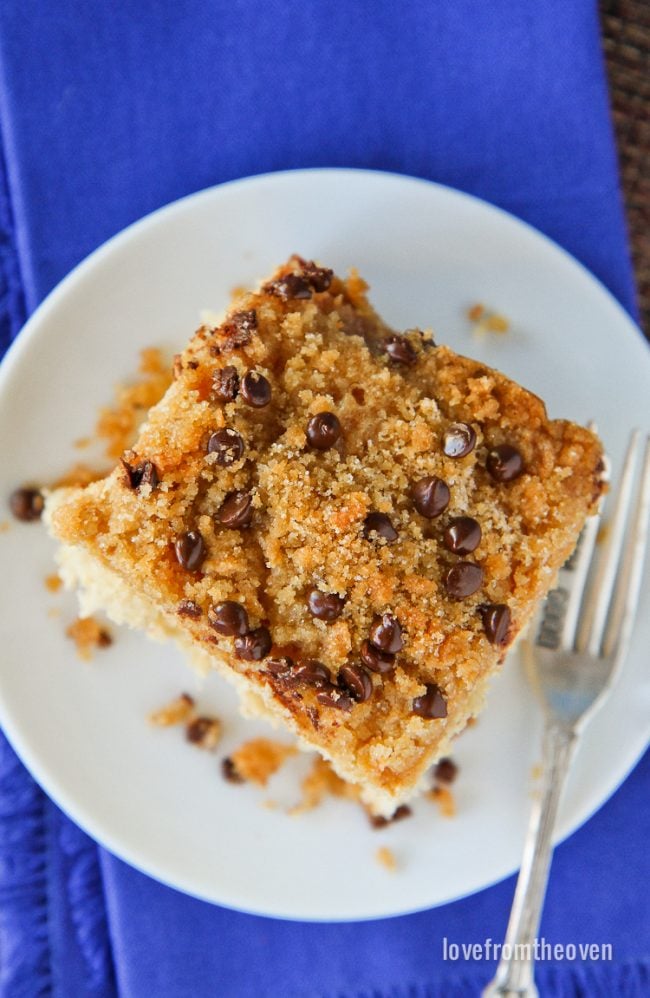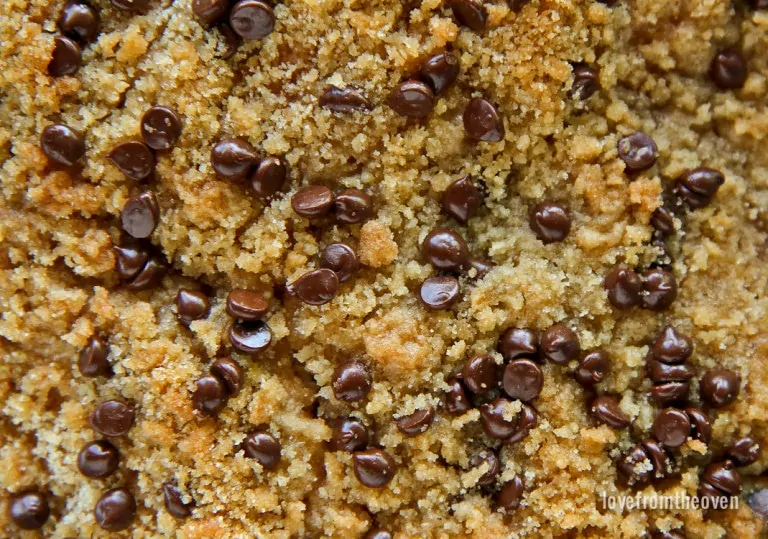 Disclosure: As a Bake A Little Extra Blog Ambassador, I am compensated by Fleischmann's® Yeast for my posts. All opinions however are mine and mine alone.