Delicious brownies, topped with fun chocolate dipped strawberries that look like footballs! These Game Day Football Brownies are perfect for making and sharing for the big game!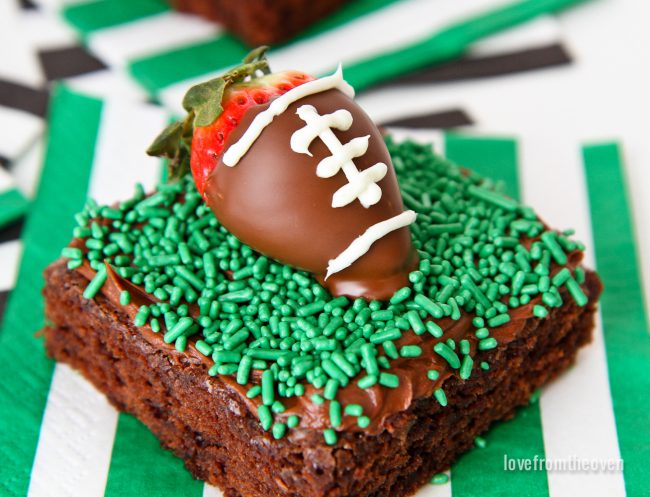 I may not be the world's biggest sports fan, but I can certainly get on board with fun, game day treats. Like these super easy game day football brownies.
I may not be the world's biggest sports fan, but I can certainly get on board with fun, game day treats. Like these super easy game day football brownies. Not only are these delicious, but they are fun to mix up with your family. I can't wait to spend time with my girls baking and decorating these festive football themed brownies!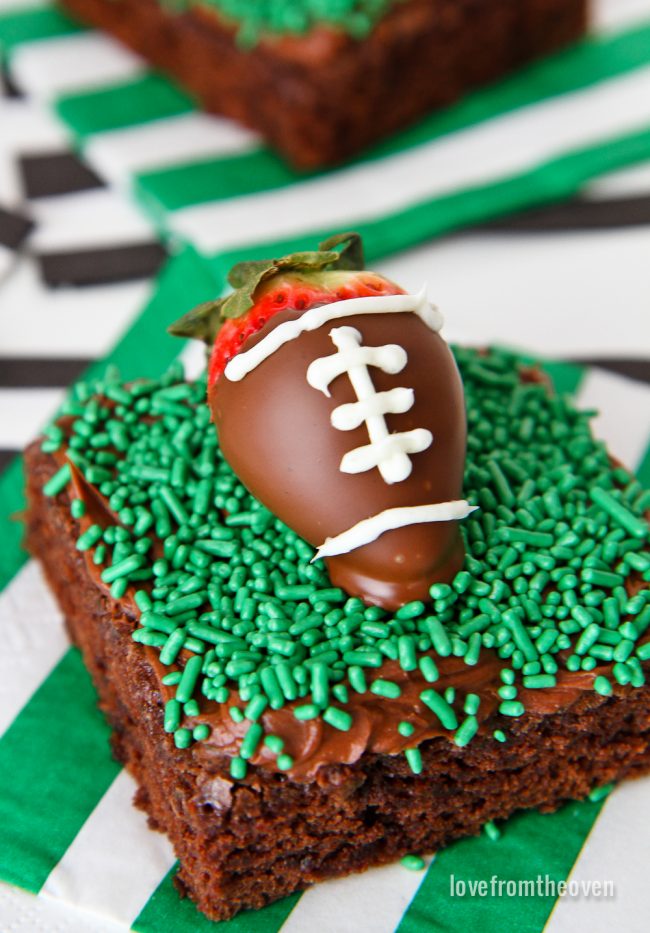 You can whip these delicious brownies up in no time, and they are so easy that they are perfect for making with the family! The little strawberry footballs on top are super easy to create, and thanks to Pillsbury™ Brownie Mixes and Frostings available at Walmart, you can have these brownies made up and ready for game time. Thank you to Pillsbury and Walmart for sponsoring this post.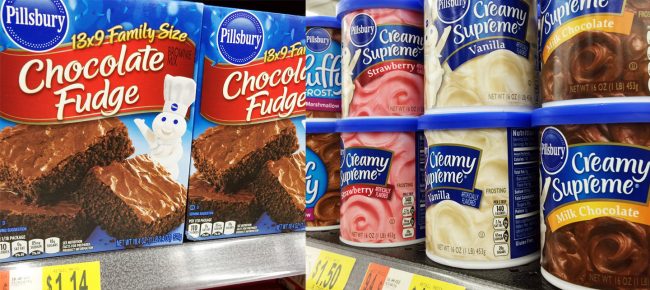 Let's make some easy and delicious brownies!
These are seriously simple! To make from scratch, start with my EASY BROWNIES recipe. Or you can pick up your brownie mix. I went with the Chocolate Fudge Brownies and the Chocolate Fudge Frosting, as well as some Vanilla Frosting that I used on my strawberry footballs. You can really use whatever flavor you like. You could go with the Vanilla Frosting for the top of your brownies and color it green even!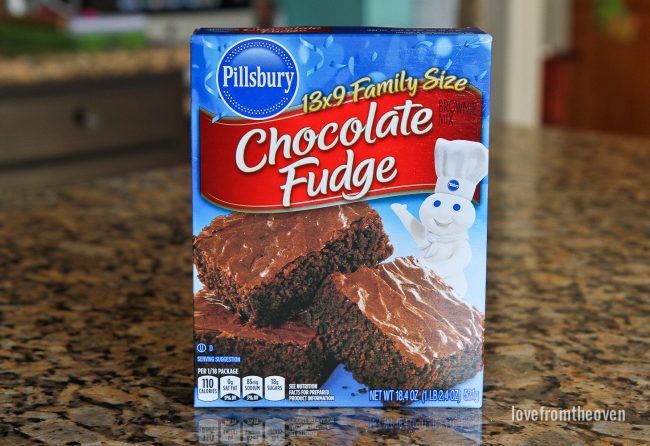 You will whip up your brownies according to the package directions. I like to line my baking pans with foil, which makes it super simple to pull my brownies right out of the pan when they are done.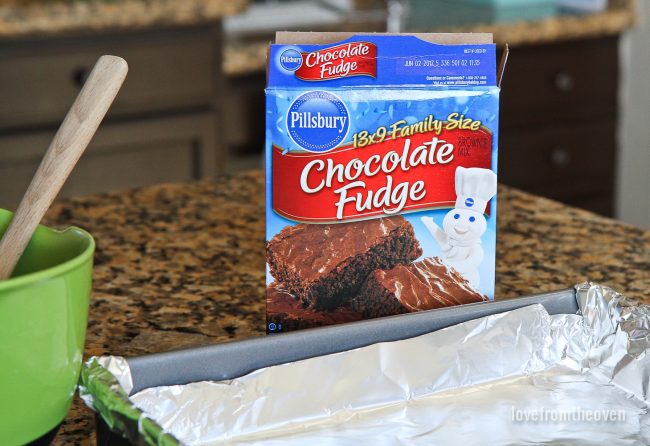 After you have baked your brownies and allowed them to cool, it's time to frost them.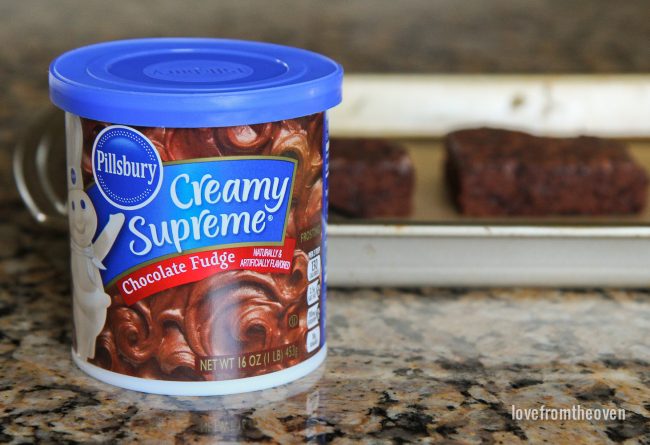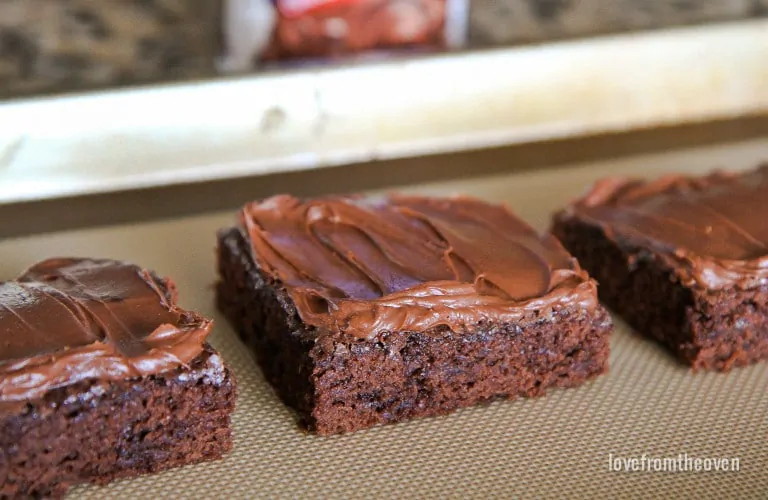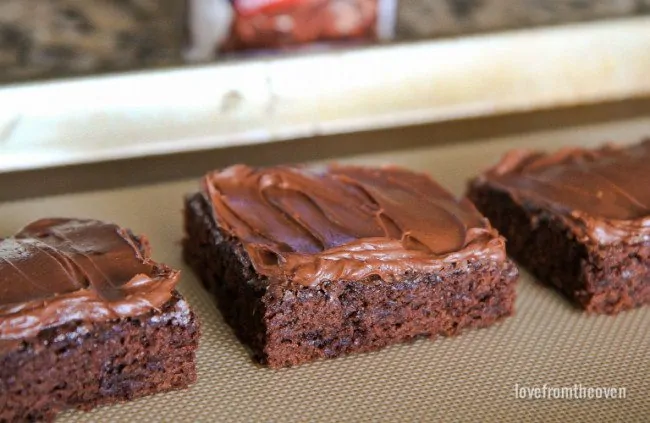 After frosting my brownies, I added some green sprinkles. This is an optional step, but it does lend to the football themed fun. The kids always enjoy helping with the frosting and sprinkles!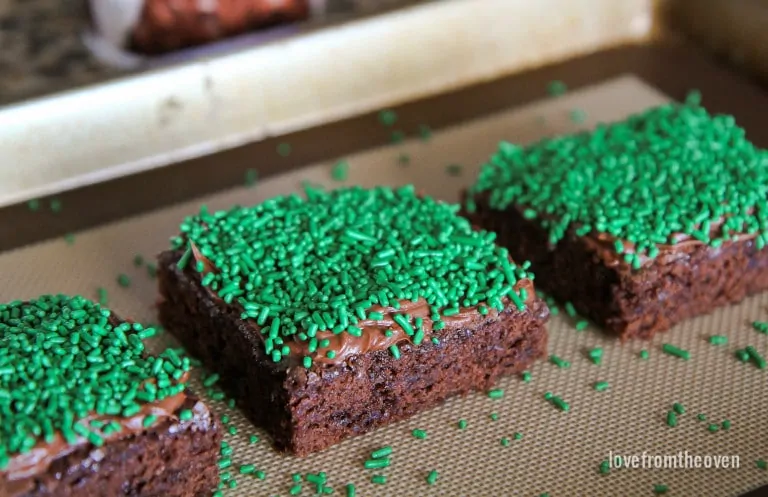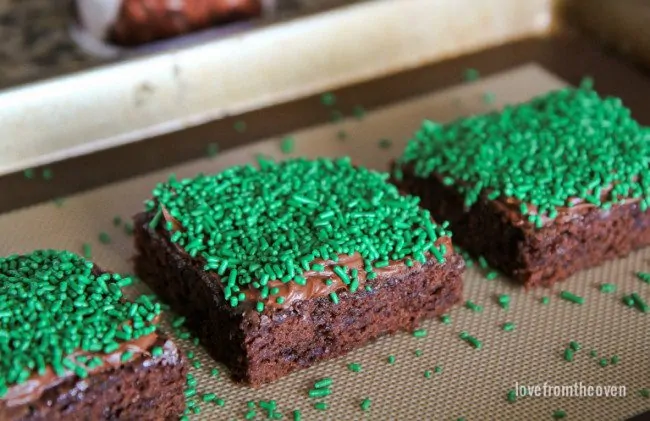 Now your brownies are ready, and it's time for your strawberry footballs. You can make these while your brownies are cooking or cooling. All you need is some chocolate coating, strawberries and vanilla frosting. If you have a piping bag to help you pipe the vanilla frosting on to mimic football laces, that is great, but if not you can use a zipper style bag and just cut a tiny hole in one of the bottom corners to pipe out of.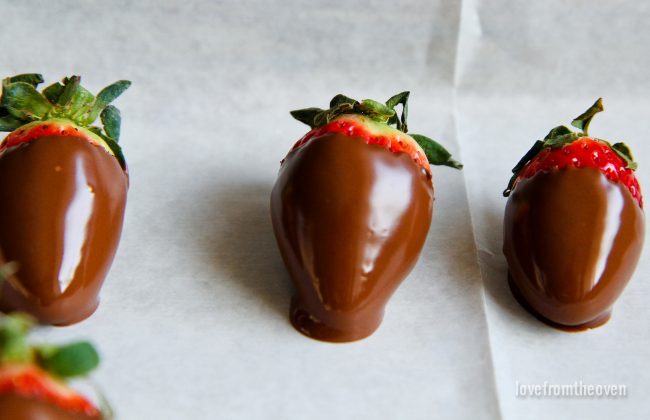 You will dip your strawberries into your chocolate coating (melt it according to the package directions). I used 16 strawberries for my batch. After dipping into your chocolate coating, place each strawberry on a baking sheet covered with parchment paper or a silicone baking mat. When finished dipping your strawberries and placing them on the baking sheet, place them in the refrigerator. This will help your chocolate set up more quickly.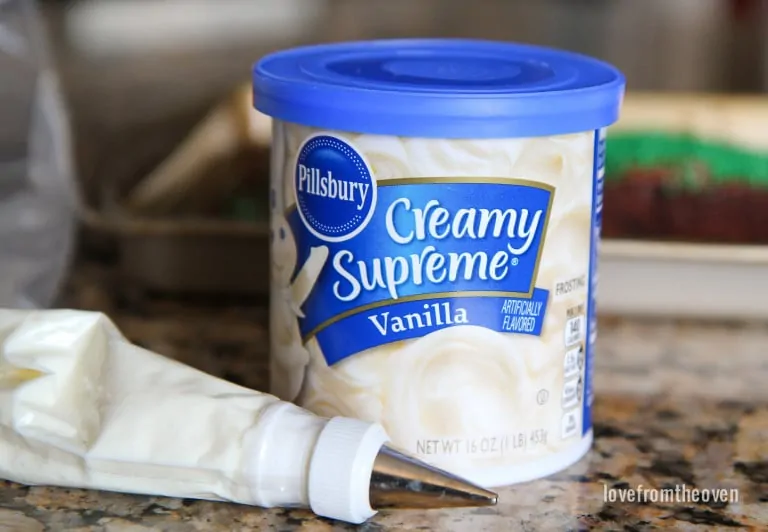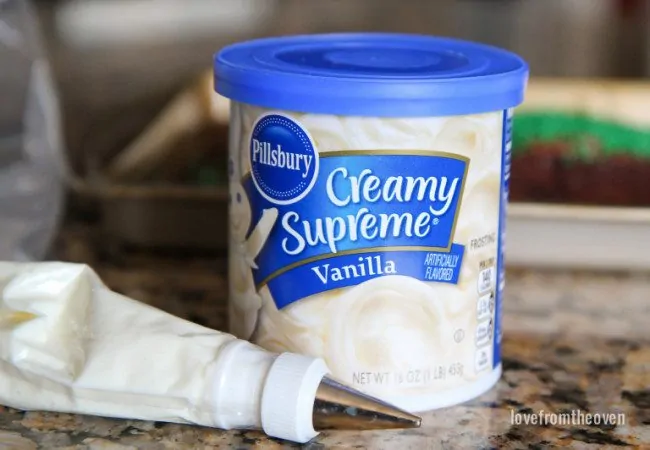 Once the chocolate is set on your strawberries, place a small amount (about 1/4 of the container) of your Pillsbury Vanilla Frosting into a piping bag and pipe laces onto your strawberry footballs. So cute! Don't worry if they are perfect, your friends and family will love them.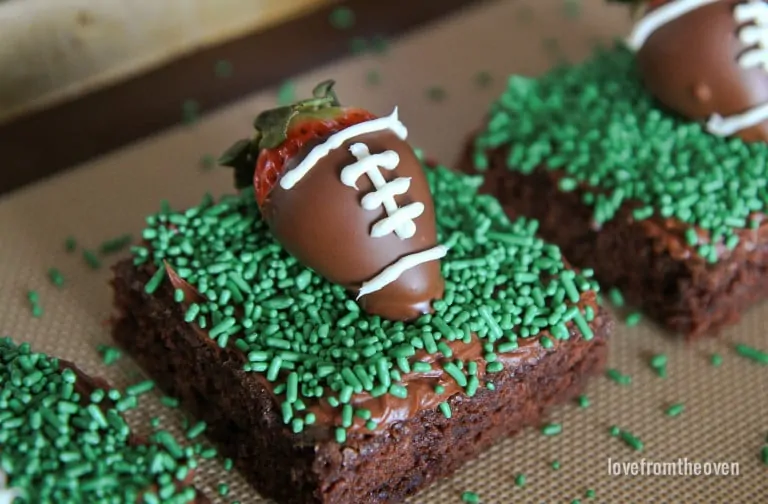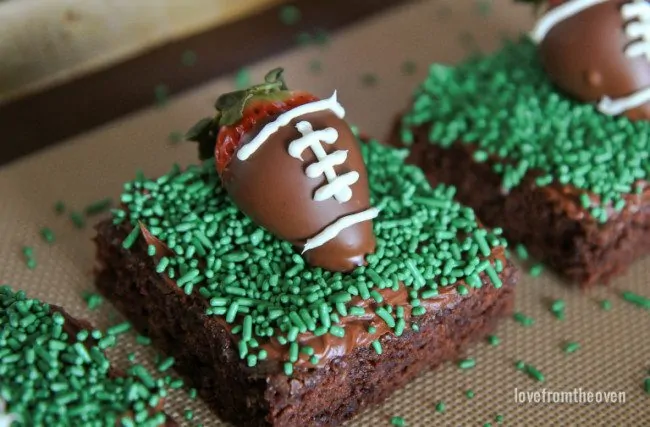 Then onto the top of your brownies they go! Such a cute football themed treat, and an easy one! A great chance to mix up a moment with your family.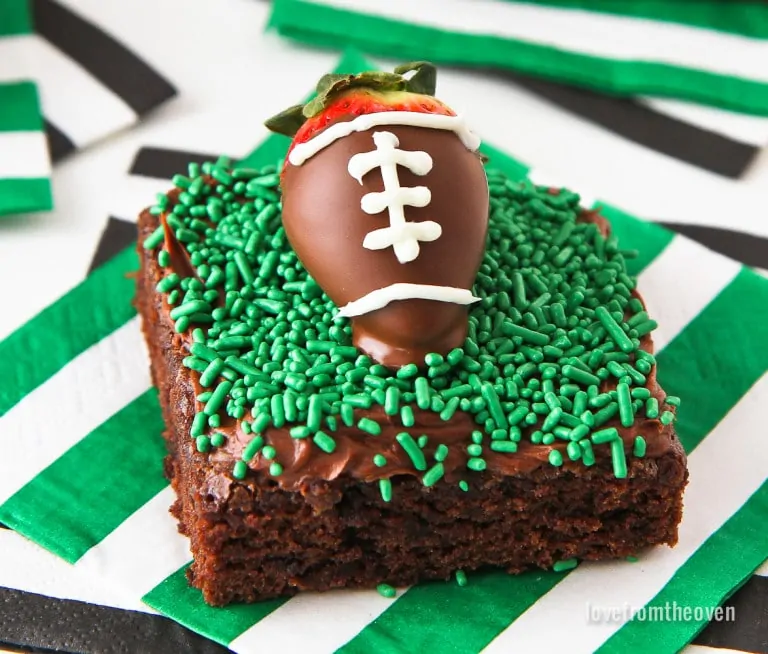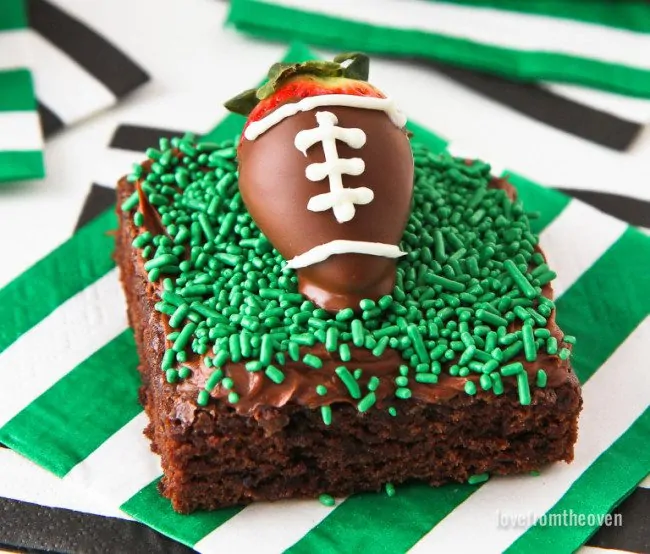 Walmart is the place to stock up Pillsbury Brownie Mixes and Frostings. I love to keep some mixes and frostings on hand, making it easy to whip up a sweet treat for the family whenever the mood strikes. It's awesome how quickly and easily you can mix up a moment when you keep it sweet and simple! I'm looking forward to mixing up a moment with my kids for game day. Check out more ways you can Mix Up A Moment here! #MixUpAMoment
Game Day Football Brownies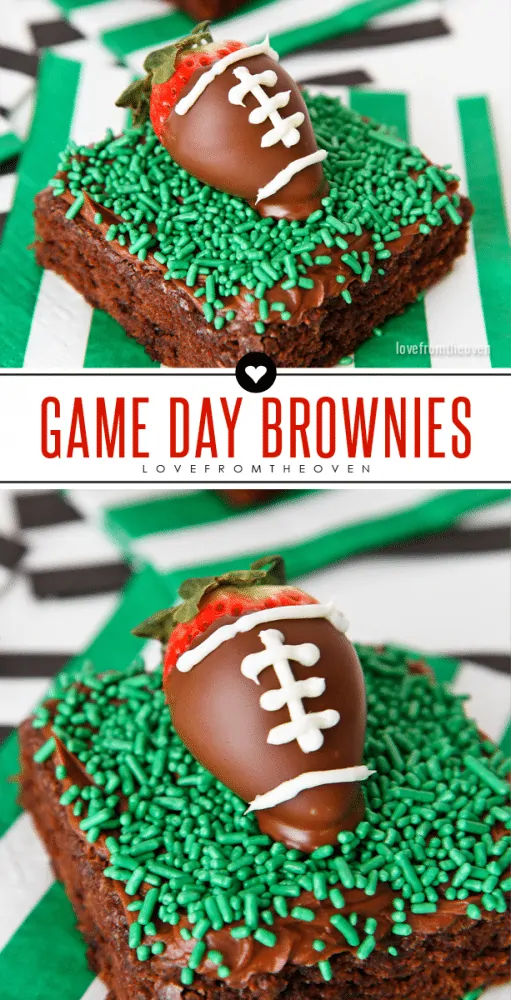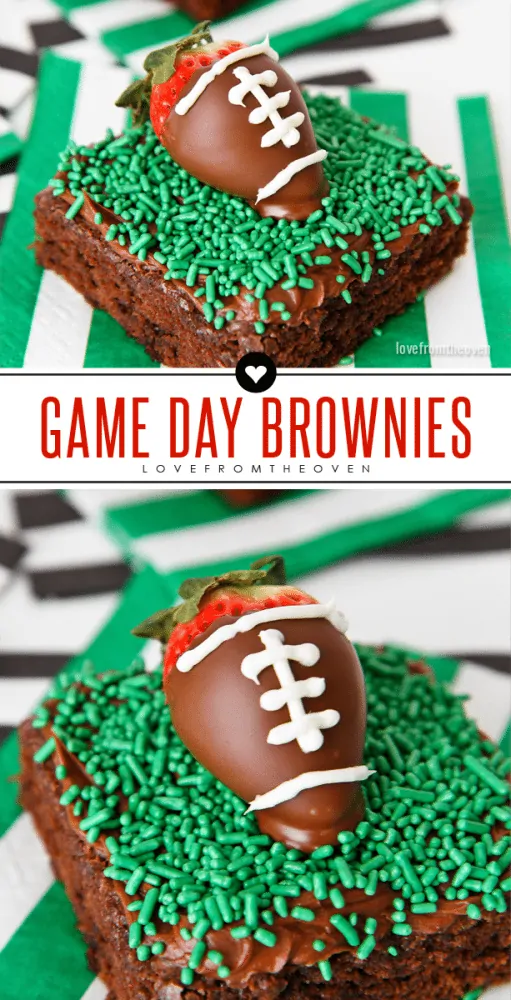 This is a sponsored conversation written by me on behalf of The J.M. Smucker Company. The opinions and text are all mine.