Get ready to pumpkin, and apple, it up! I've gathered together 15 of my favorite fall recipes into a downloadable eCookbook to share with you! It's perfect for fall baking and Thanksgiving dessert making. To say thank you for following Love From The Oven, this cookbook is a gift to you from me – for free!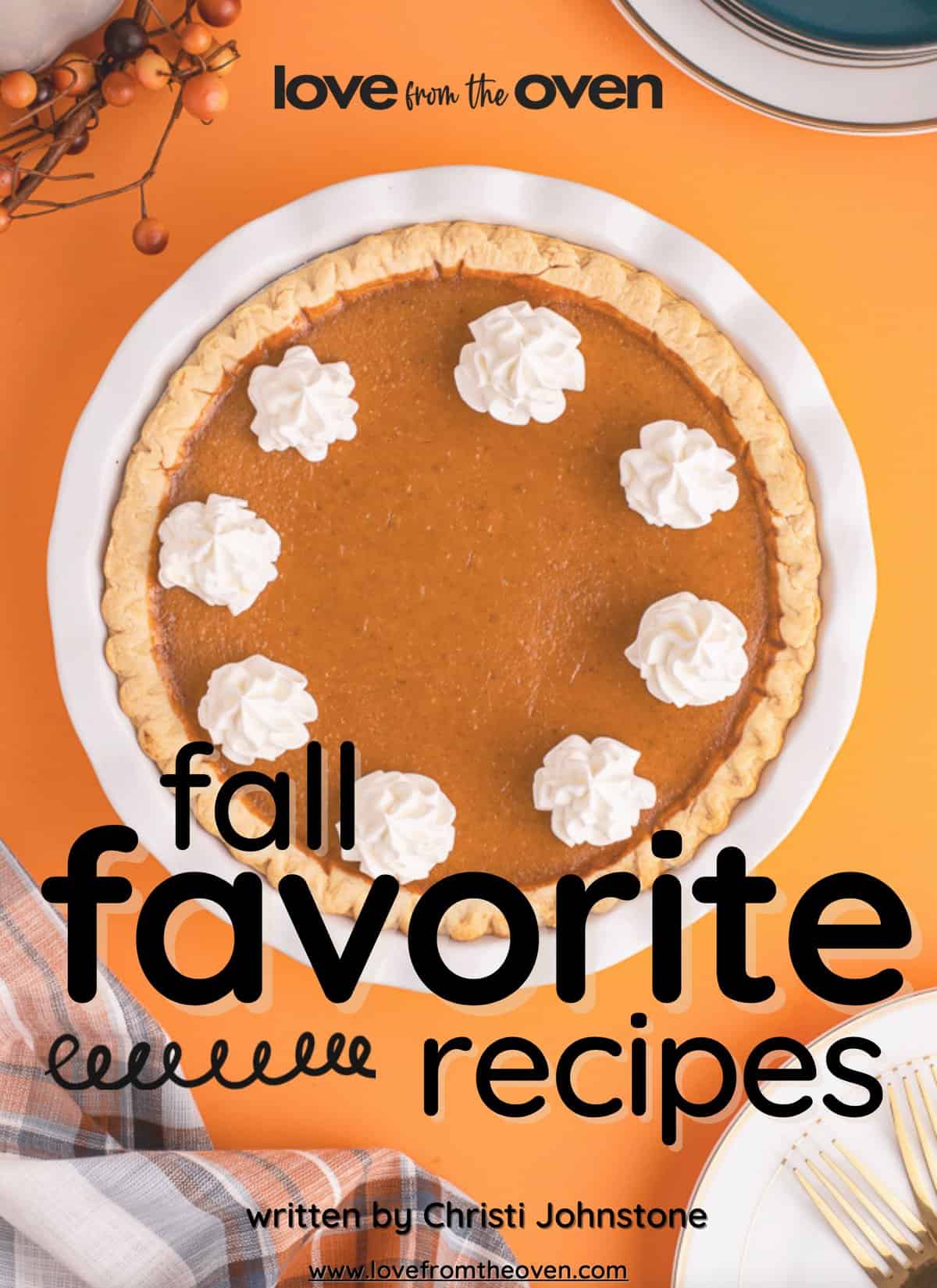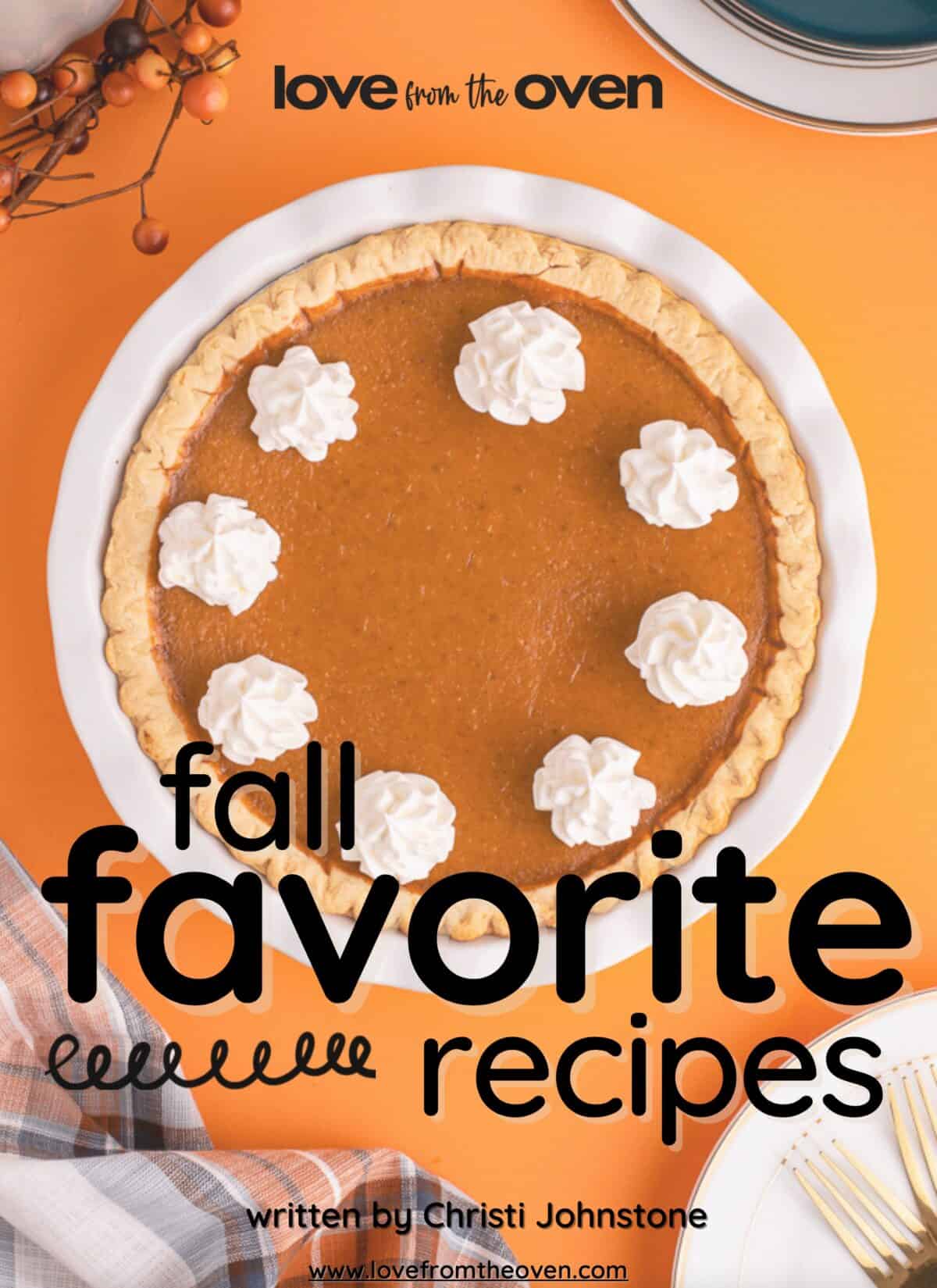 Fall Recipes Cookbook
To get the free eCookbook, simply subscribe to receive email updates. This basically means you'll get an email straight to your inbox any time I post a new recipe. There will be no excessive emails or spam, just new recipes, I promise! You can do this below, but let me share one of my favorite things about signing up on my website – saving your favorite recipes!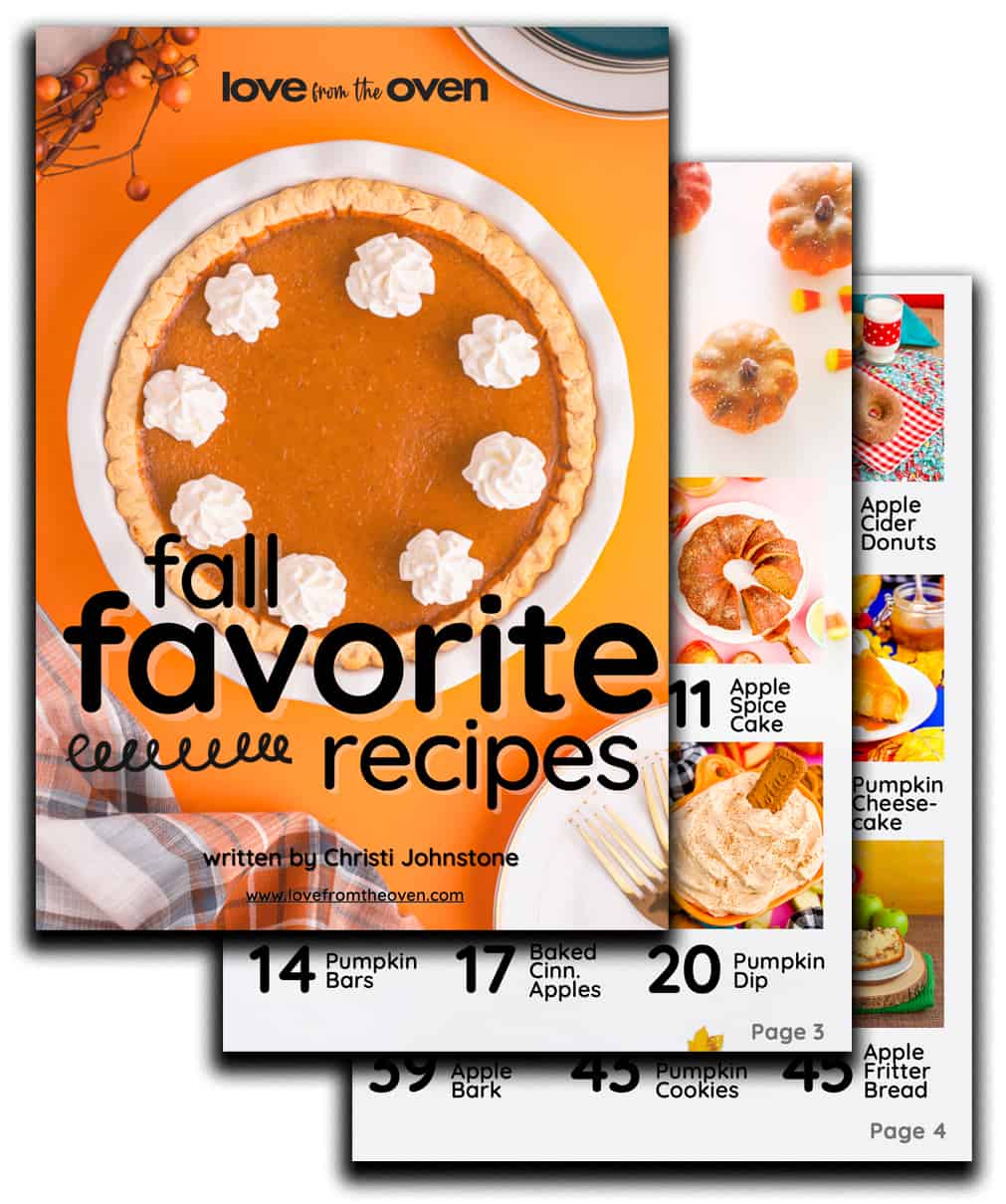 Saving Recipes
In addition to receiving my newsletter, signing up here on the website will let you save your favorite recipes so you can easily find them any time you like. To save a recipe you'll simply click the "save" button in the recipe card at the bottom of the page. Here's an example of what that looks like…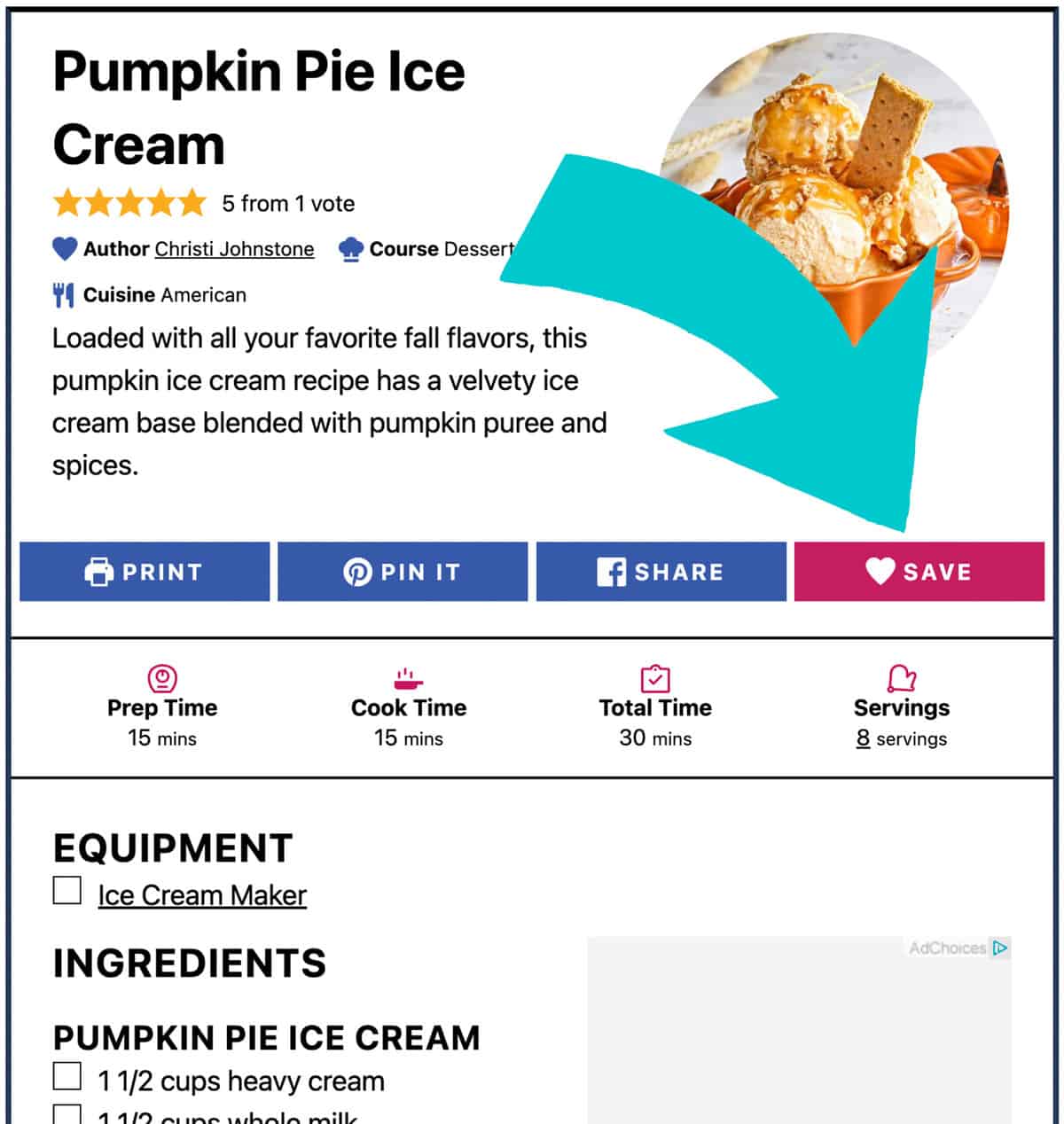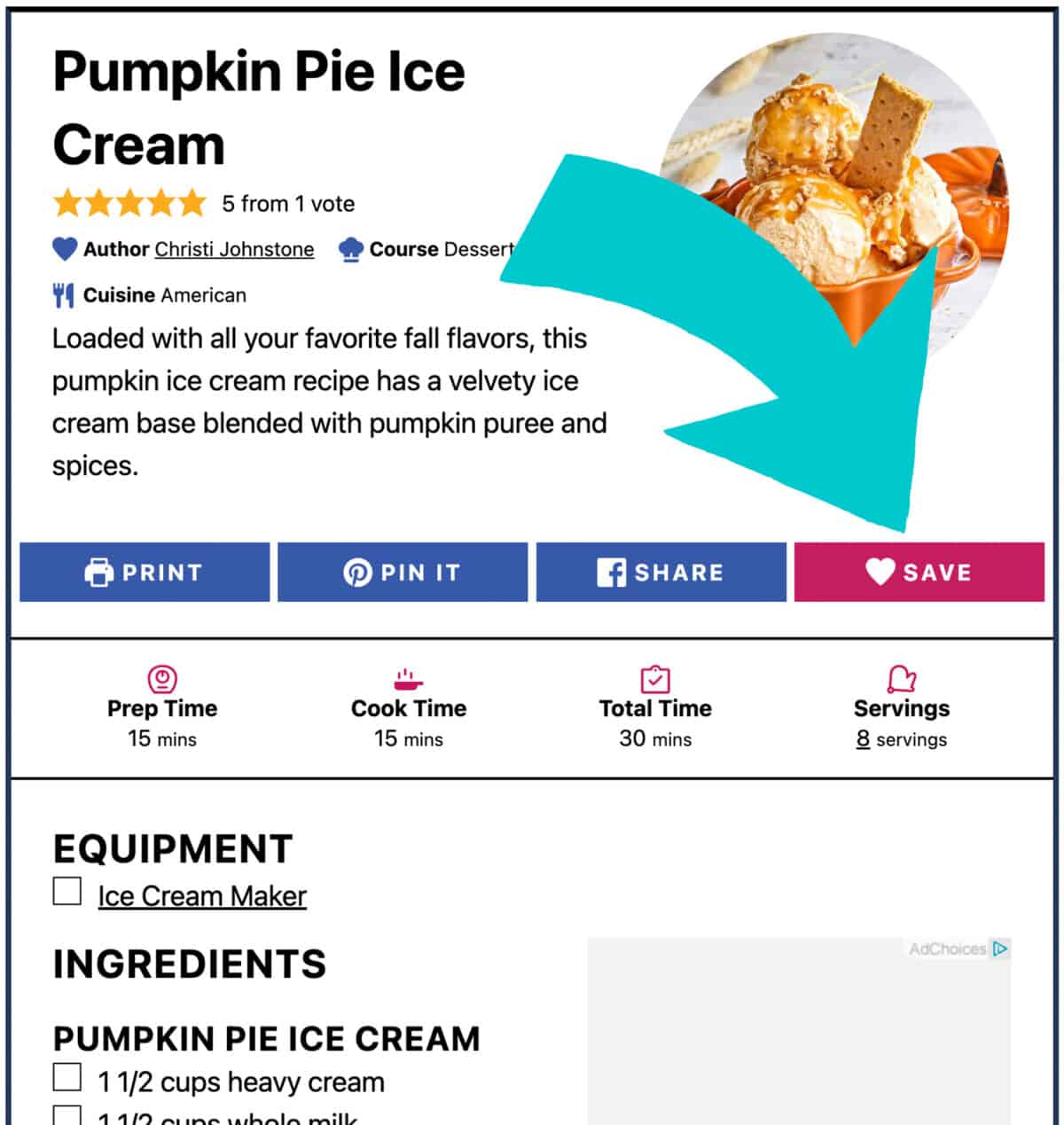 Finding Your Saved Recipes
Once you've saved a recipe, here's how you'll find it when you return. See the graphic below the steps to give you a visual.
Look for the sign in icon which will be on the lower right side of the site and click.
Then click "Bookmarks"
Find all of your saved recipes!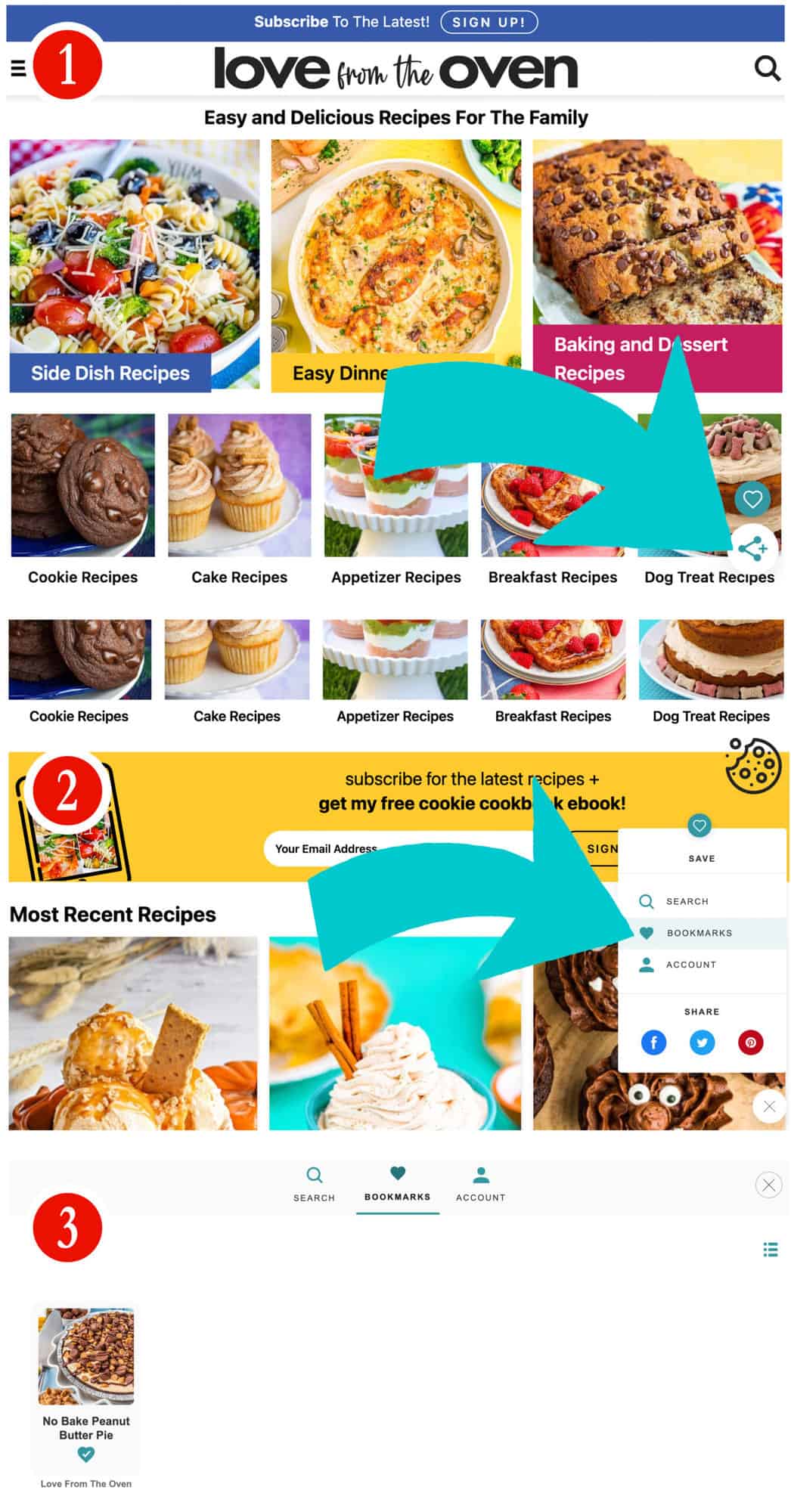 Sign Up To Get Your Free Cookbook
Here is where you sign up! Look for the blue "click to sign up" button.
If you are already signed up on the website, the download button will be available at the bottom. If you are signed up to the newsletter, but haven't signed up for the website itself, you will need sign up below.
Enjoy, and thank you for following Love From The Oven – I appreciate you!
Remember, look for the blue "click to sign up" button, and that will unlock the download.
*This is a downloadable product. This is not a physical book. Thank you!