It's that time of year. The time where you want to sit out by the pool, sip frozen drinks, relax and enjoy yourself. Today I'm talking about keeping your pool care, and your frozen drinks, easy as can be.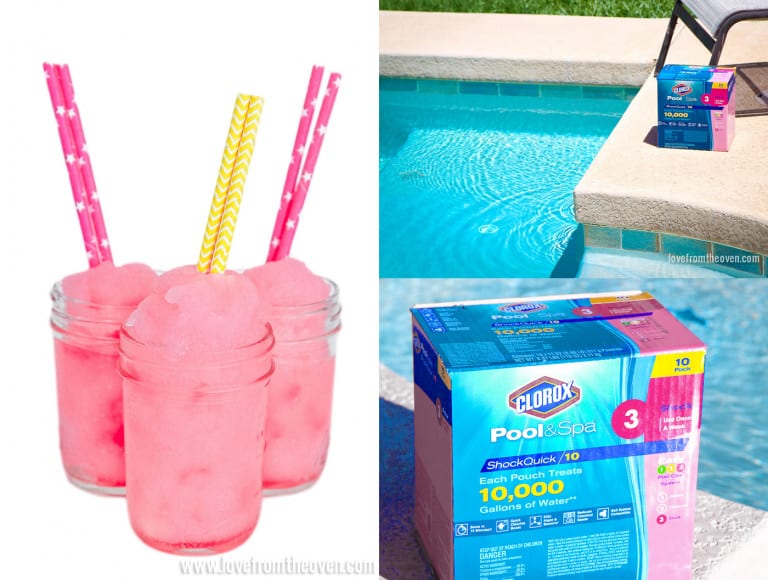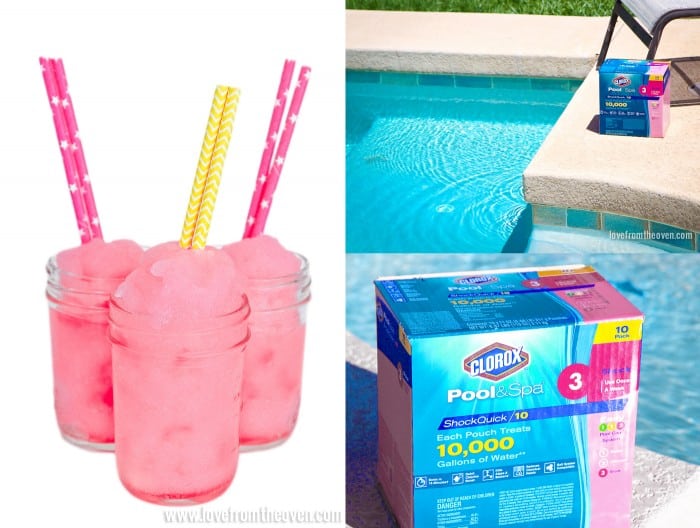 If that relaxing pool is at your house, there is that little matter of having to take care of it. One thing that is not refreshing and enjoyable is going out to your pool and finding the chemicals all out of whack. Pools are fun to have, but let's be honest, they can be a lot of work. We've never wanted to spend our hard earned money paying a pool guy, when we can do it ourselves, so our pool care is in our hands. Doing it ourselves has gotten easier, thanks to Clorox Pool & Spa and their Easy 1-2-3 Pool Care™ Brand System.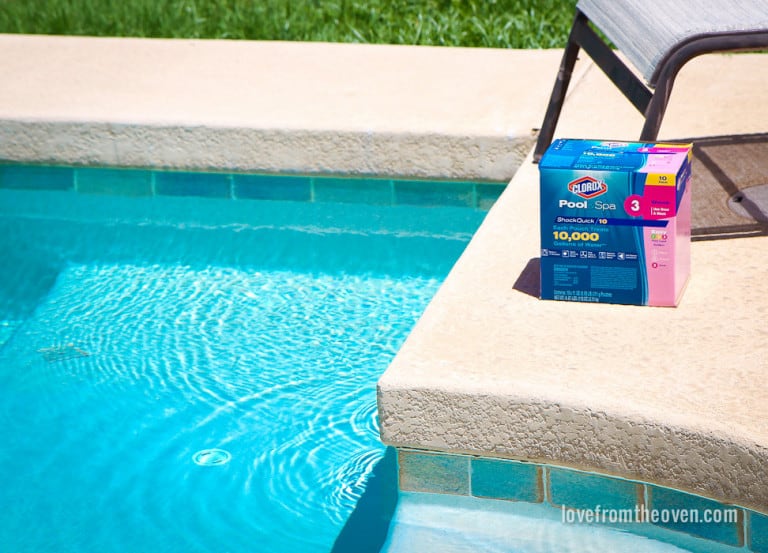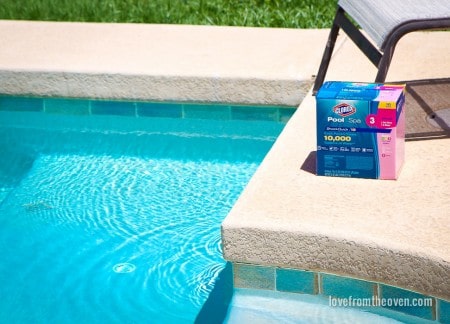 I'm all for keeping pool care as easy possible so that we can enjoy our pool, and spend more time sitting around it drinking homemade slushies (stay tuned for recipe!).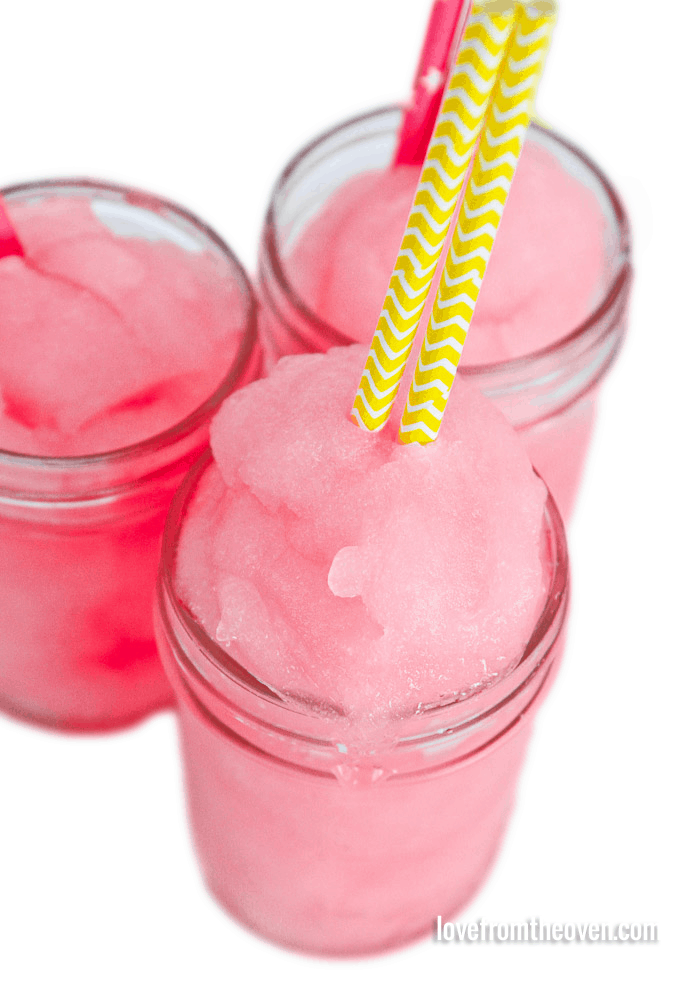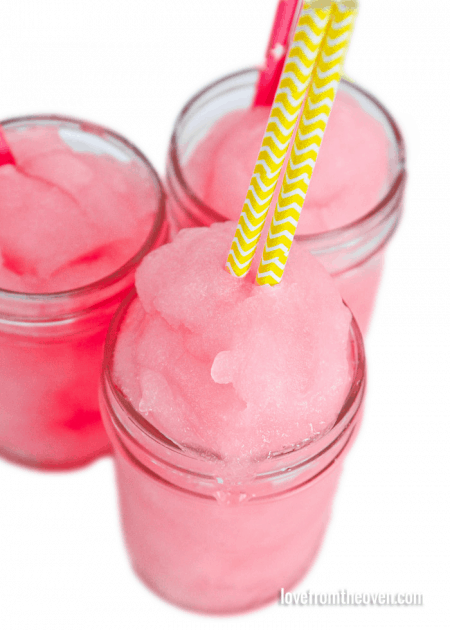 Clorox Pool & Spa is all about a simpler and smarter system for pool care. Pool and spa care doesn't have to be rocket science. They've created an easy to use system to Balance (protect your pool and increase swimmer comfort), Chlorinate (use weekly or as needed to kill bacteria and remove contaminants) and Shock (at least once a week to help keep your water crystal clear all season long). They even offer Remedy Products such as Algaecides and Clarifiers to prevent & kill algae as well as to clear up cloudy water and protect pool equipment.Clorox has even created an easy to use app to help you out, the My Pool Care Assistant Mobile Water Testing App.


Their free Mobile Water test app turns your smartphone into an indispensible tool. Use it with the new test strip kit to:
Get instant results – and solutions – at home
Set your shopping list
Find a retailer
How it Works
Search Clorox™ Pool&Spa™ "My Pool Care Assistant" on the Apple App Store or the Android App Market
Select the "My Pool Care Assistant" icon to download
Find the new "My Pool Care Assistant" icon that will now appear on your Smartphone or Tablet. This icon indicates that the "My Pool Care Assistant" app was successfully downloaded and is ready for use.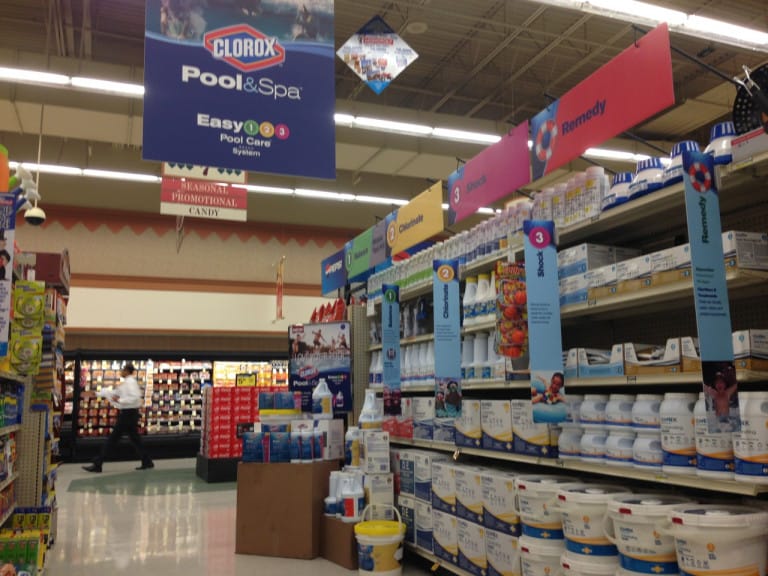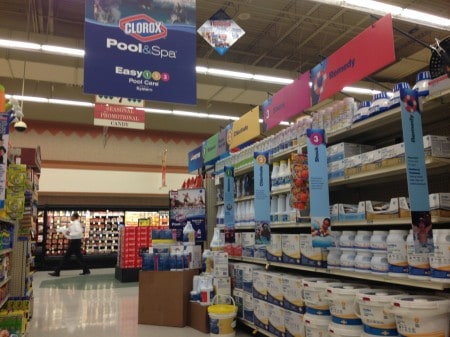 I love that we can pick up Clorox Pool & Spa at our local Albertsons or Fry's grocery stores, instead of making a separate trip to a pool store. Heck, you can even print off Clorox Pool & Spa coupons online! Click here for your coupons!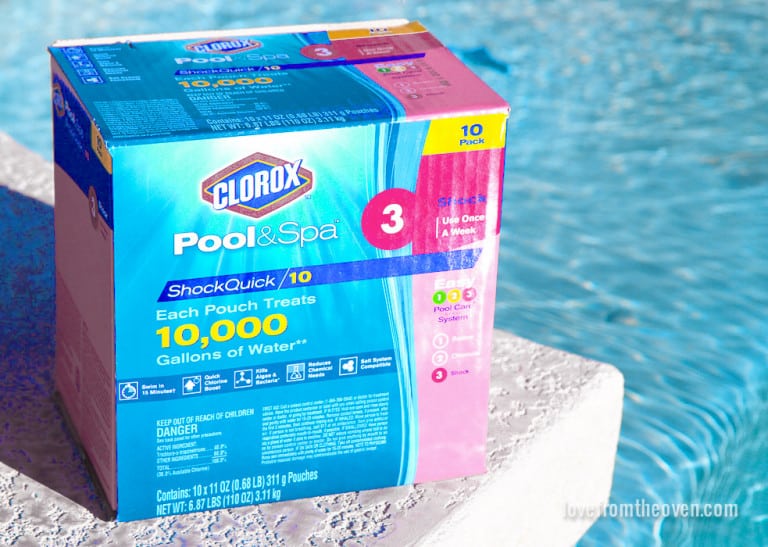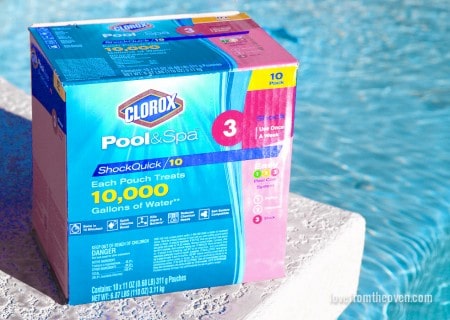 Now that you have your pool clean and ready to go, let's make some easy frozen slushie drinks to enjoy pool side. These are one of my daughter's all time favorite treats, and they are so easy to make at home, and so inexpensive!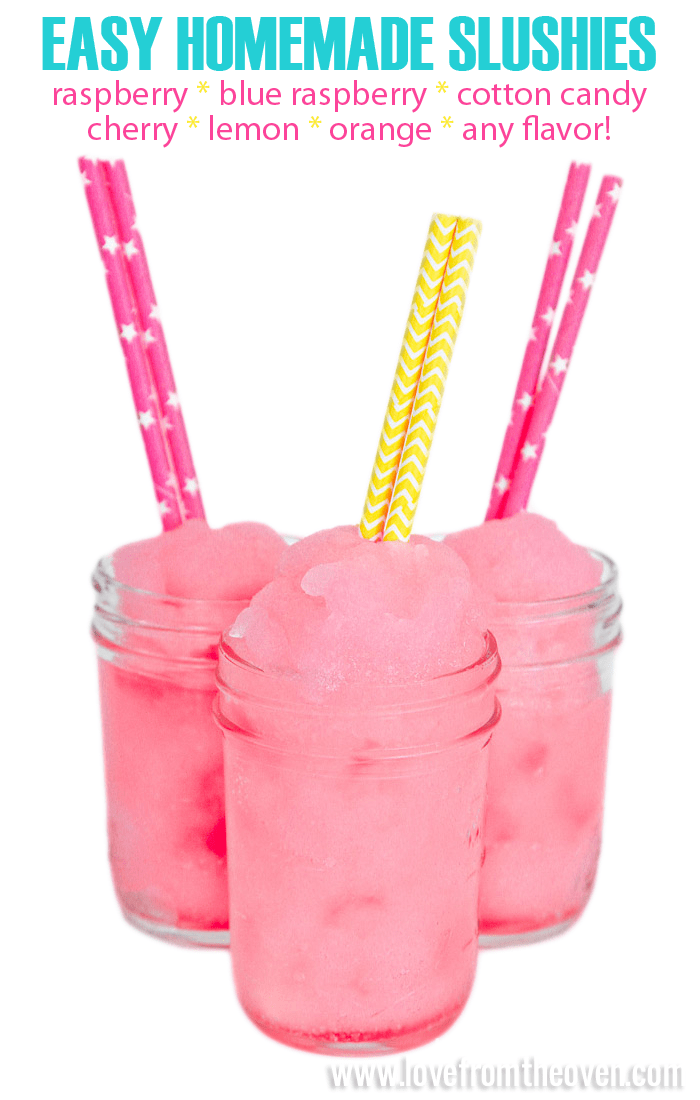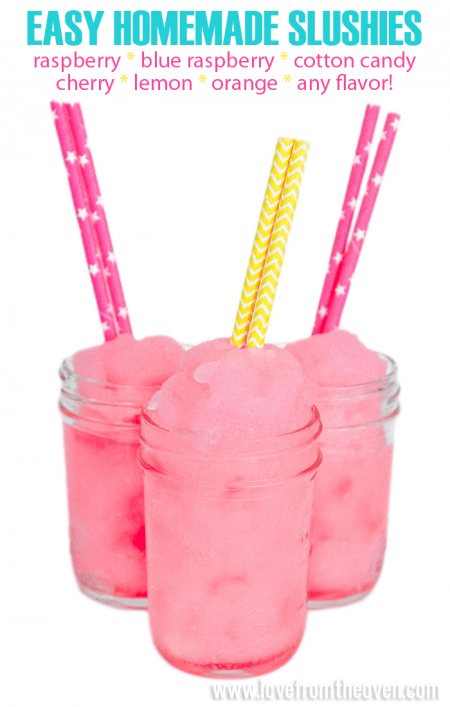 For these slushies, we went with a cotton candy flavor, but you can make them any flavor (and color) you like. You can even leave out the food coloring if you are so inclined. Blue raspberry is one of our favorites.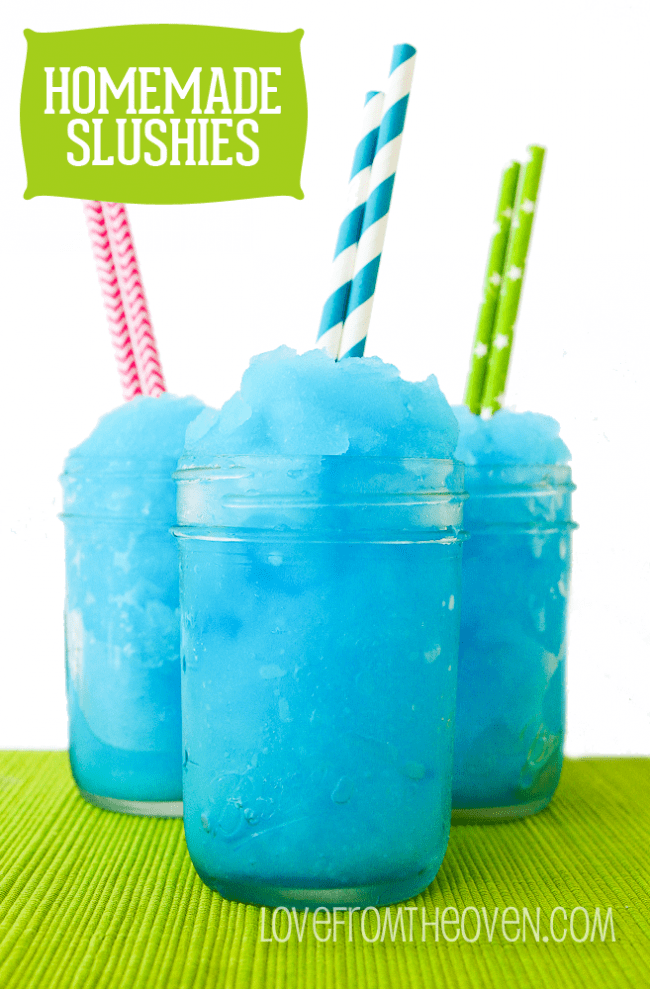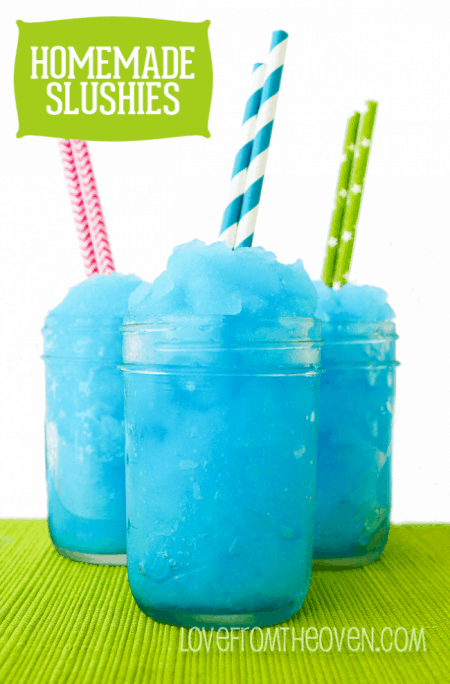 For a more detailed instructions on how to make these slushies, with step by step photos, check out this post. Don't forget to get your coupon for Clorox Pool & Spa!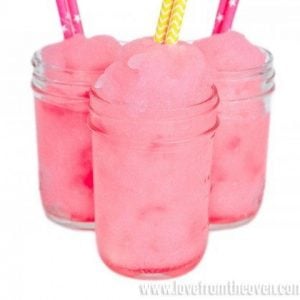 Easy Homemade Slushies
A sweet, simple and inexpensive frozen drink for summer.
Ingredients
4

cups

of cold water

1

cup

of sugar

sugar substitutes do NOT work well in this recipe, it freezes best with sugar

1 1/2

tsp

flavor extract such as raspberry

lemon, orange, cotton candy, cherry or vanilla

2-6

drops food coloring as desired - since this is just for appearances

you can completely omit if you prefer
Instructions
In a large bowl, combine water and sugar and stir until sugar is completely dissolved. Add in flavor extract and stir well. Follow with a few drops of food coloring to achieve your desired color. Stir well. Pour into your ice cream maker (this recipe was tested in a 1 and 1/2 quart ice cream maker) and turn on and run according to ice cream maker package directions. Let run for approximately 20-30 minutes or until desired consistency is reached. Serve immediately.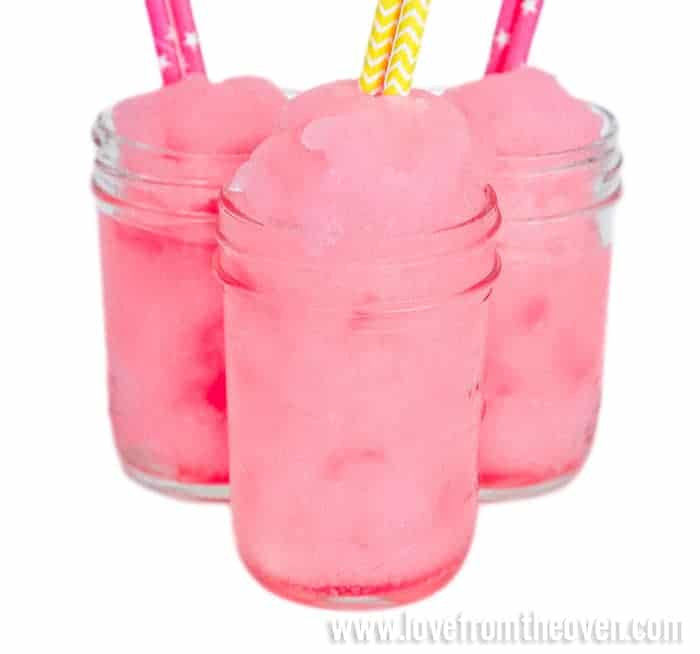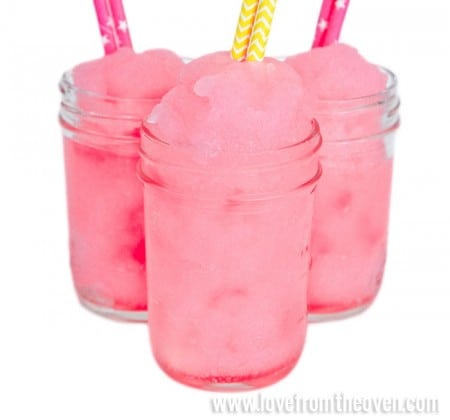 Enjoy!
Disclosure: Compensation for this post was provided by Clorox Pool & Spa. As always, all opinions expressed are mine and mine alone!