Let's talk German Chocolate Cake.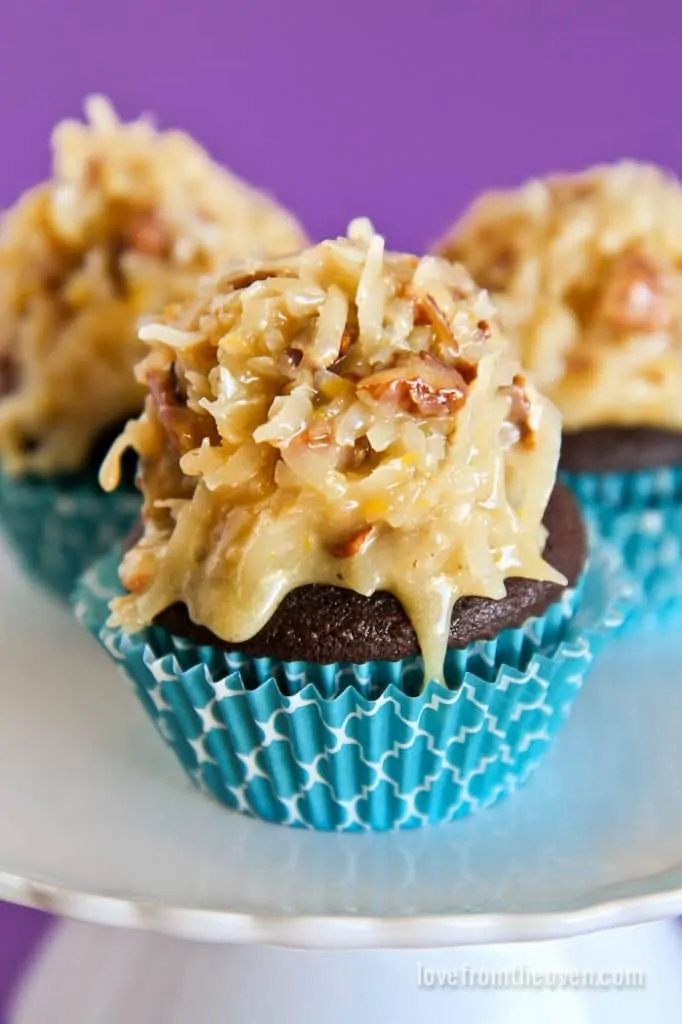 Disclaimer: While I haven't included personal stories in my blog posts for many years now (this site began in 2010), and have deleted most of such content (due to cries across the internet of 'just give us the recipe!') this post has a lot of memories I want to save. If you want to skip the post, I get that, just click here and go straight to the printable recipe card.
It is not just any cake, German Chocolate Cake is my husband's favorite cake. And today happens be my husband's birthday.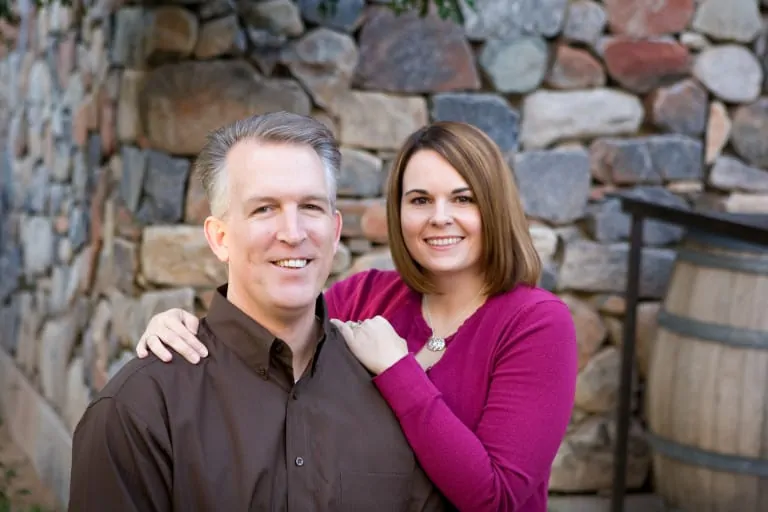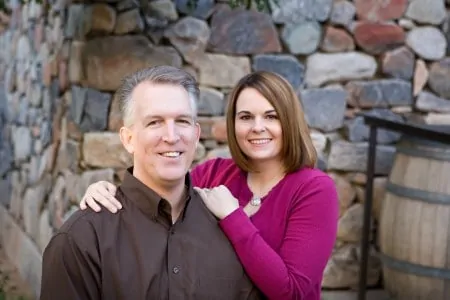 German Chocolate Cake is the cake I brought him on his 21st birthday (note I didn't say "made" – small technical detail), the day that is also known as the day we started dating. And German Chocolate Cake is the cake that I made him for this birthday, many years later.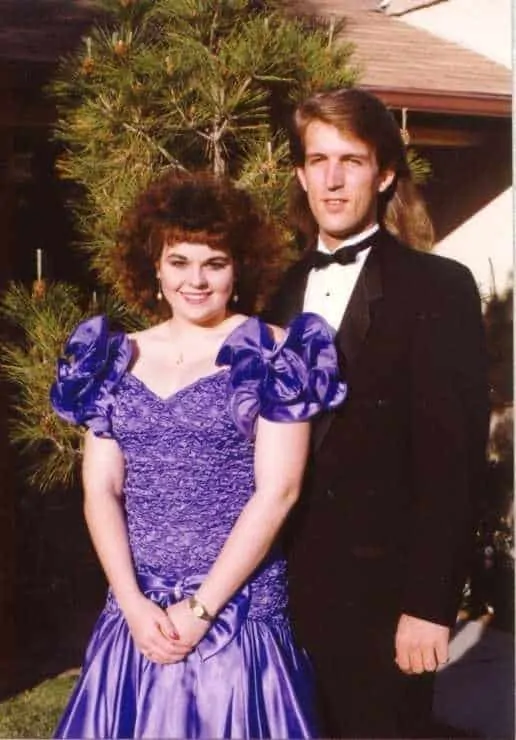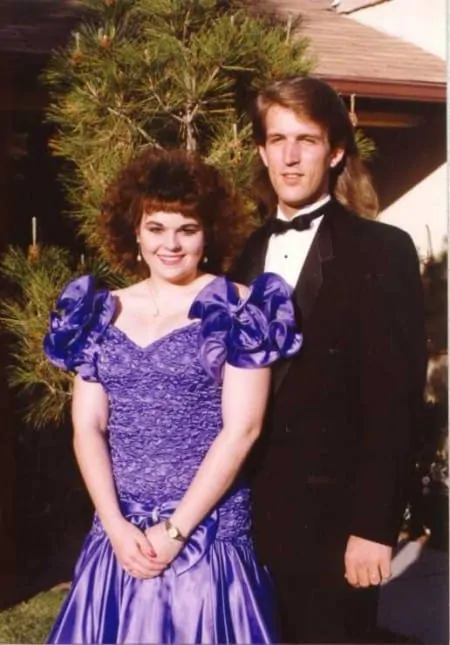 When big hair, giant sleeves and rock and roll ruled the world.
Okay, decades. Let's be honest, it's d-e-c-a-d-e-s, plural, later. For anyone crunching numbers, I'm younger (maybe a bit too young back on that 21st birthday in retrospect, but again, technical details).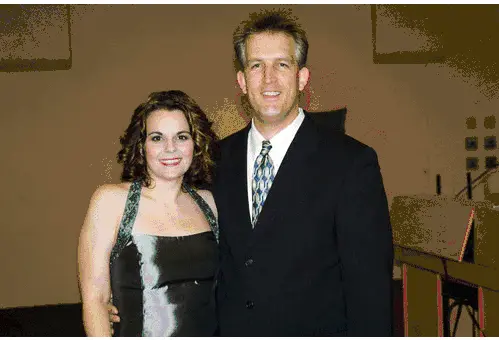 Twenty some years and two kids later, I finally made the man a German Chocolate Cake (okay, cupcakes, clearly I'm not the details person in this partnership) with honest to goodness homemade coconut pecan frosting. And oh my word, THAT is some GOOD stuff. Don't let the canned version turn you off (as it did me, for years). The from scratch version is easy and so delicious that you could really skip the cake, if eating frosting straight from the bowl is your thing (and there is no shame in that my friends).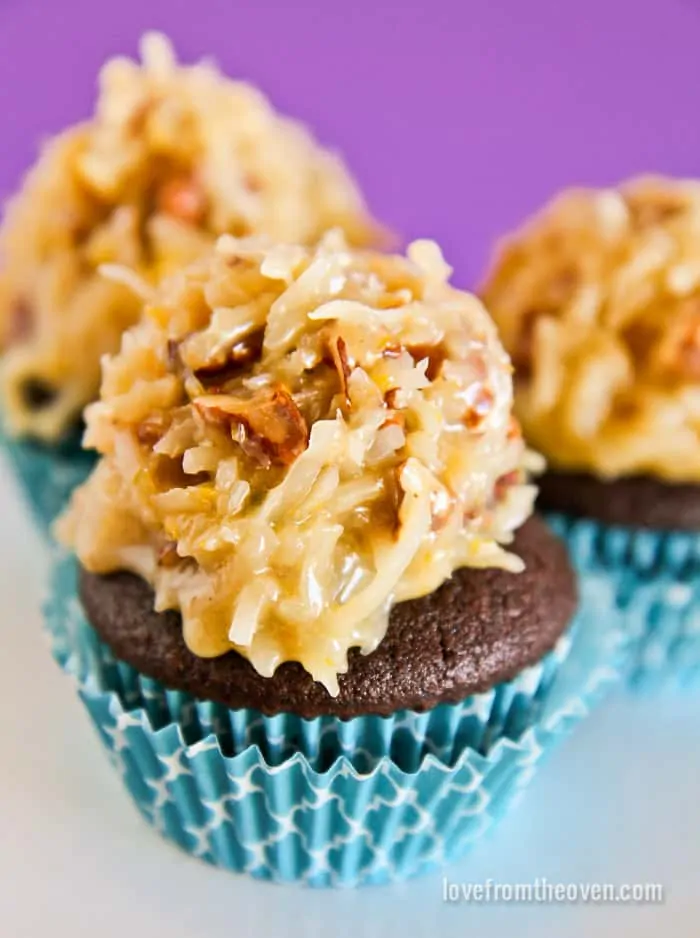 I figure after all these years, two beautiful daughters, and a crazy winding road, he deserved that coconut pecan frosting to be homemade. He's a great guy. He works incredibly hard. He fixes stuff, he gets his hands dirty and does things like build additions onto our house so that I can have a place to work. He keeps this website running (even when I miss a small detail like an extra character in my website coding and "break" my website).


He handles the math homework in the house, because I have some sort of geometry induced post traumatic stress disorder, and checked out of overseeing math homework in third grade. He takes the night shift with our almost four year old who still wakes up like seven times a night, because he knows he handles sleep deprivation better than I do. And then he's the one who gets our little one up, dressed and fed breakfast in the morning. It's their thing. And it's sweet as can be.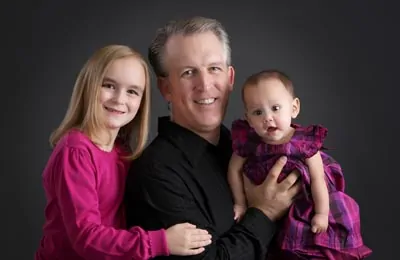 He's a fabulous daddy to our two girls. He is also the co-captain on that team you find yourself running when you have a child with special needs.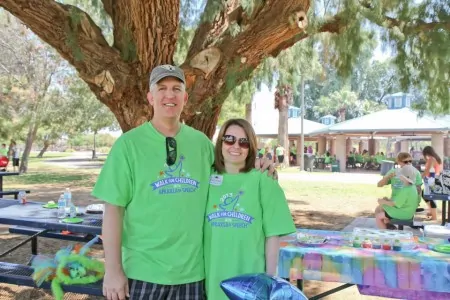 He's the one who cared for our newborn daughter and myself for weeks, when I was critically ill after her her birth.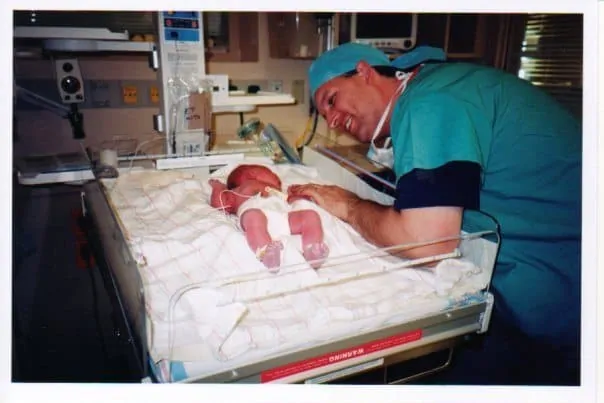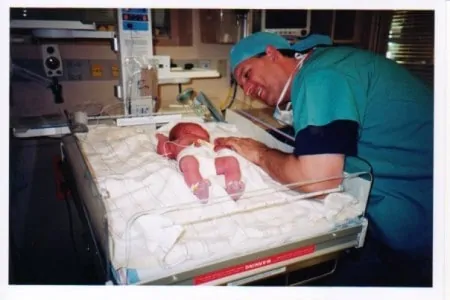 He's the guy who embraced the adoption journey with open arms, and held it together during the times that I couldn't. He's the guy who is not hanging out with friends on a Friday night, because he's hanging out on the couch, cuddling with his girls, watching Disney movies with a side of Myth Busters.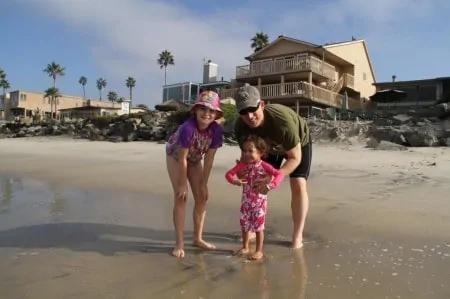 He's the dad who is in the bounce house at the birthday parties, not just standing around beside it. He's the dance dad who not only pays the tuition, but drops off, picks up, cheers and watches with pride. He's the guy who is 100% supportive of his wife following her crazy dream of talking about cupcakes and cookies on the internet, even when he spent a lot of money to put her through graduate school to do something else entirely. He's the one who patiently taught me to drive a five speed, even when I got so frustrated that I stopped the car, and got out. While driving. Down a major city street. Details.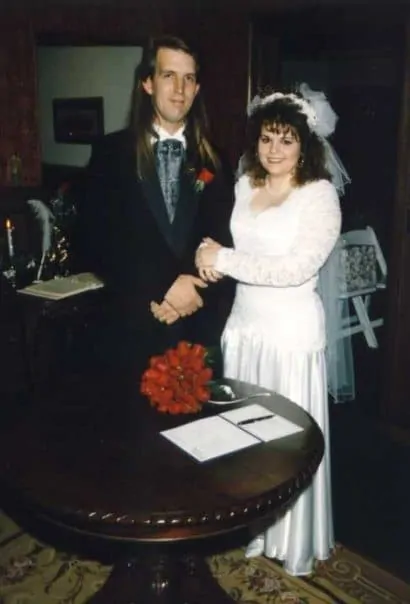 He's the one who leaves Thanksgiving dinner to pick up his mother in law when she gets in a car accident out of town. He's the one who makes waffles on Saturday mornings. He's the one who dresses in a pink cape to walk with a family friend in the Walk For The Cure.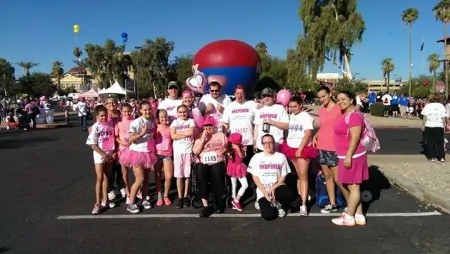 He's the one who is always the designated driver on the rare nights out we get, so that I can have a frozen, salty margarita. Though truth be told, he'll tell you I'm a highly entertaining margarita drinker, so that designated driver thing might not be so bad. He's the rock in our family who holds it together and stays calm, especially at the times that I panic and act like a crazy person. And he kills the creepy bugs and spiders that make all the girls in the house scream.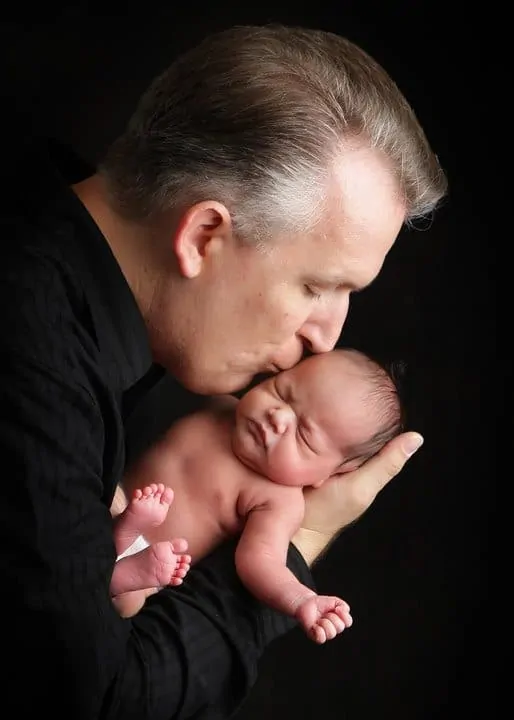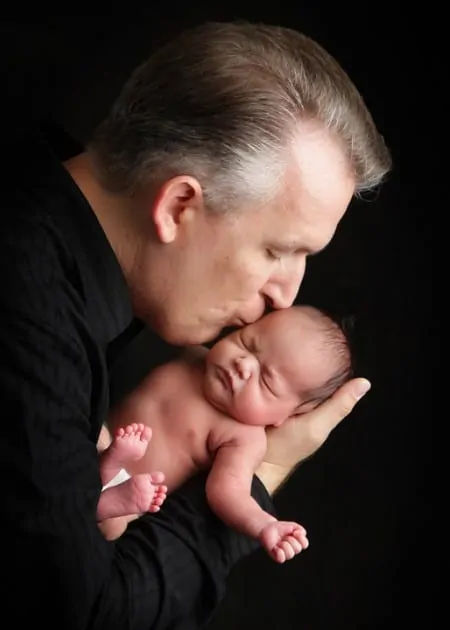 He's that guy. The guy who pretty much lives for these three girls.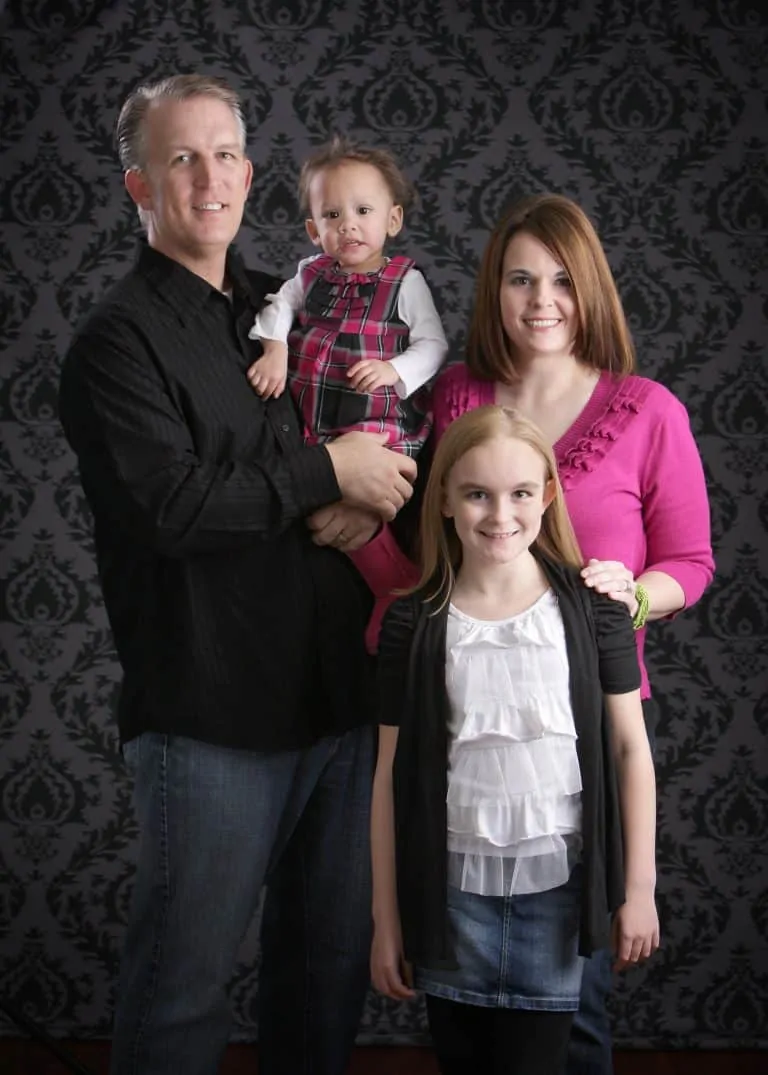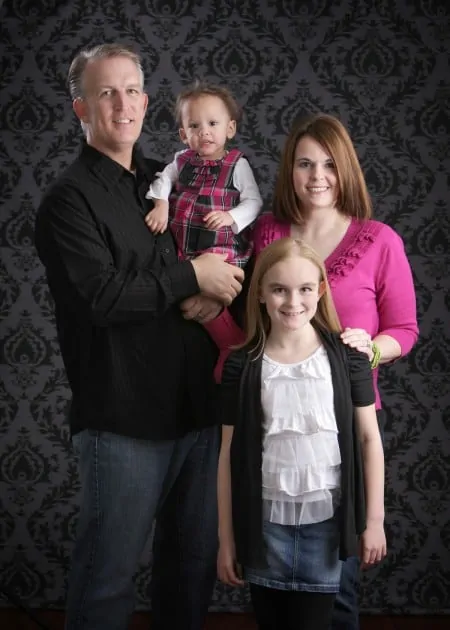 So let's make that guy a German Chocolate Cake. Or cupcakes. Either way, the frosting is really the star of the show.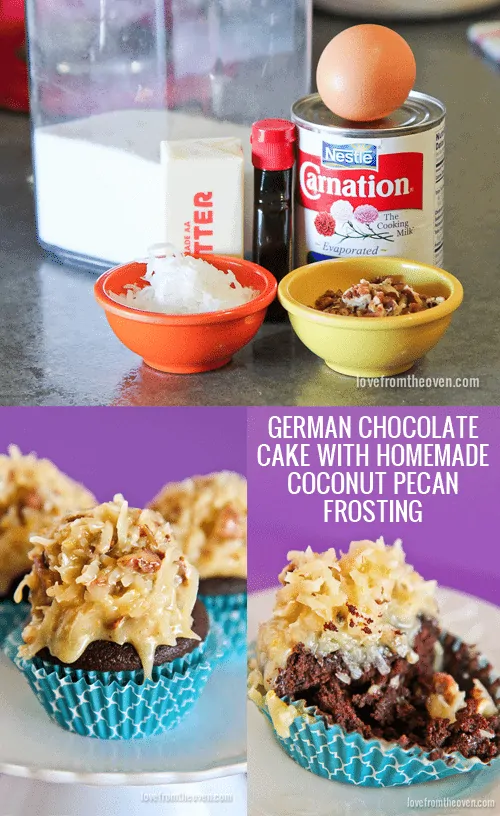 Well, German Chocolate Cake in cupcake form. Because cupcakes are always fun. Well that and with cupcakes it's easier to skip the frosting on one for your kiddo with a nut allergy, and he's the dad that always wants his girls to get what they want (without the epi-pen).
Want to make a cake instead of cupcakes? I've got you covered, head to my Baker's German Chocolate Cake Recipe and don't miss my Coconut Pecan Frosting recipe to top it with!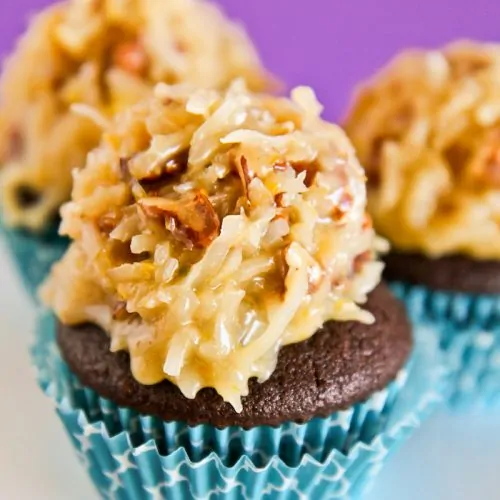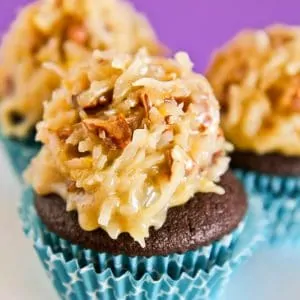 German Chocolate Cake
Recipe courtesy of Kraft Foods.
Ingredients
Cake
4

ounces

BAKER'S GERMAN'S Sweet Chocolate

1/2

cup

water

4

eggs

separated

2

cups

flour

1

tsp.

baking soda

1/4

tsp.

salt

1

cup

butter

softened

2

cups

sugar

1

tsp.

vanilla

1

cup

buttermilk
Coconut Pecan Frosting
4

egg yolks

1

can

12 oz. evaporated milk

1 1/2

teaspoon

vanilla

1 1/2

cups

sugar

3/4

cup

butter or margarine

2 2/3

cups

sweetened coconut flakes

Approximately a 7oz bag

1 1/2

cups

chopped PLANTERS Pecans
Instructions
For Cake
HEAT oven to 350°F. Prepare a cupcake pan with paper liners.

MICROWAVE chocolate and water in large microwaveable bowl on HIGH 1-1/2 to 2 min. or until chocolate is almost melted, stirring after 1 min. Stir until chocolate is completely melted.

BEAT egg whites in small bowl with mixer on high speed until stiff peaks form; set aside. Mix flour, baking soda and salt. Beat butter and sugar in large bowl with mixer until light and fluffy. Add egg yolks, 1 at a time, beating well after each. Blend in melted chocolate and vanilla. Add flour mixture alternately with buttermilk, beating until well blended after each addition.

ADD egg whites; stir gently until well blended. Scoop into cupcake pan lined with paper liners.

BAKE 20-25 min. or until toothpick inserted in centers comes out clean and cupcakes spring back when lightly touched. Remove and allow cupcakes to cool in pan for ten minutes, then remove from pan and transfer to a wire cooling rack. Allow to cool completely prior to frosting.
For Frosting
BEAT egg yolks, milk and vanilla in large saucepan with whisk until well blended. Add sugar and butter; cook on medium heat 12 min. or until thickened and golden brown, stirring constantly. Remove from heat.

ADD coconut and nuts; mix well. Cool to desired spreading consistency.
Nutrition
Calories:
389
kcal
|
Carbohydrates:
35
g
|
Protein:
4
g
|
Fat:
27
g
|
Saturated Fat:
15
g
|
Polyunsaturated Fat:
2
g
|
Monounsaturated Fat:
7
g
|
Trans Fat:
1
g
|
Cholesterol:
97
mg
|
Sodium:
220
mg
|
Potassium:
113
mg
|
Fiber:
2
g
|
Sugar:
25
g
|
Vitamin A:
516
IU
|
Vitamin C:
1
mg
|
Calcium:
32
mg
|
Iron:
2
mg
Disclaimer
Nutrition information is estimated as a courtesy. If using for medical purposes, please verify information using your own nutritional calculator. Percent Daily Values are based on a 2000 calorie diet.
Happy Birthday Rick, from your three girls. 🙂