These fun Green Velvet Cake pops are perfect for St. Patrick's Day! These are festive, colorful and, most importantly, delicious. I made these with my green velvet cake recipe.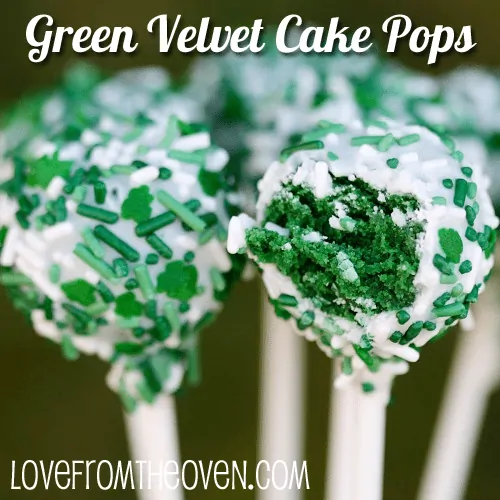 This is my final treat from the green velvet cake recipe is green velvet cake pops. Super cute! I think most people will be quiet surprised when they bite into the cake pop and see the vivid green color.
Once you've made your green velvet cake, let it cool. I actually cooled mine and than wrapped it in plastic wrap and stored in the fridge for a day before making my cake pops. This was a nice way to break up the time it takes to make these. Cut your cake up, and either shred it with a fork or pop it into your food processor.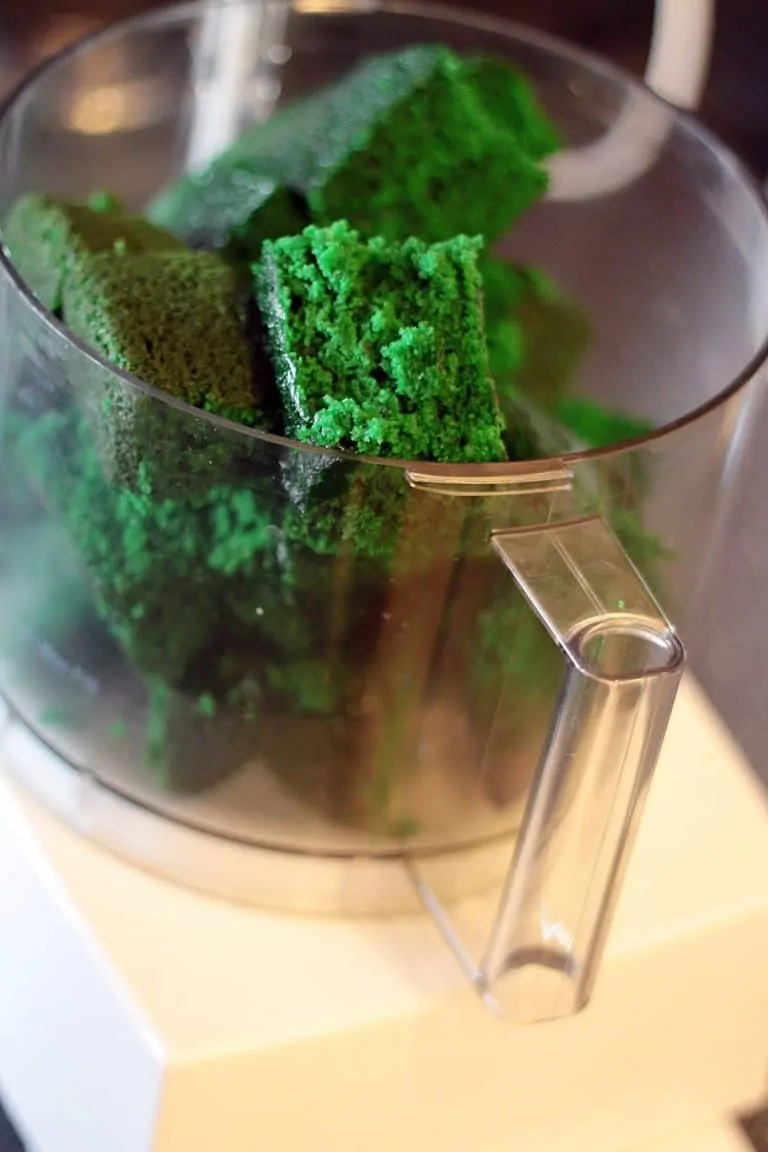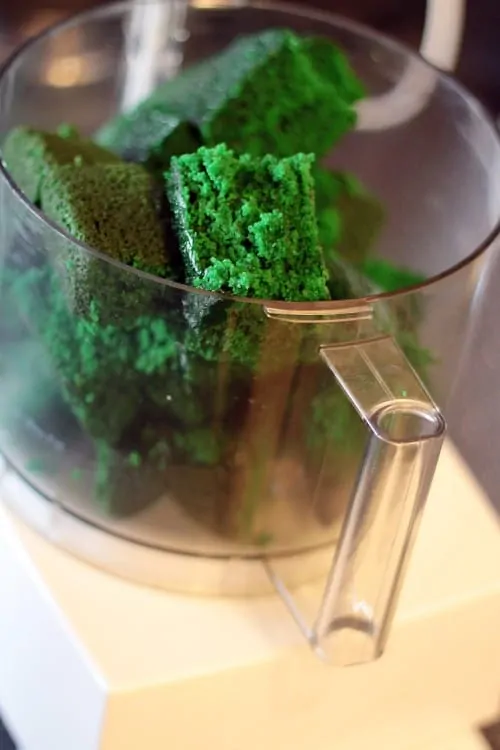 It only takes a couple of pulses and you have cake crumbs.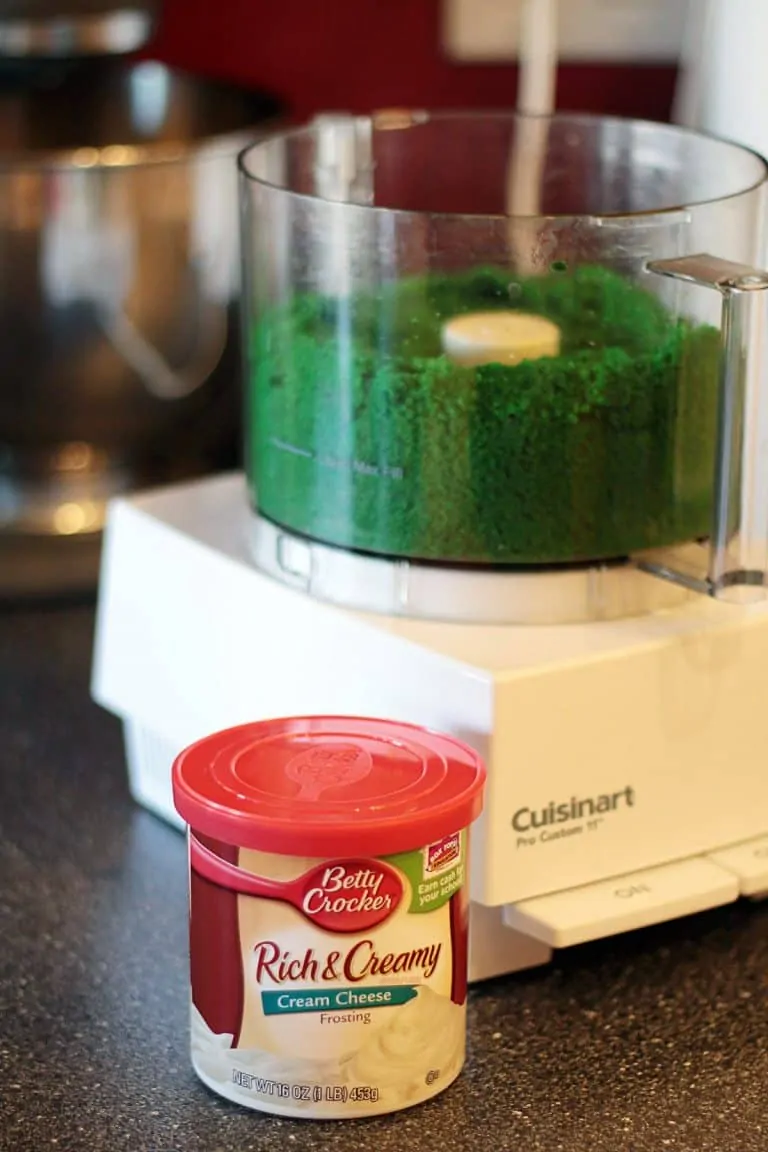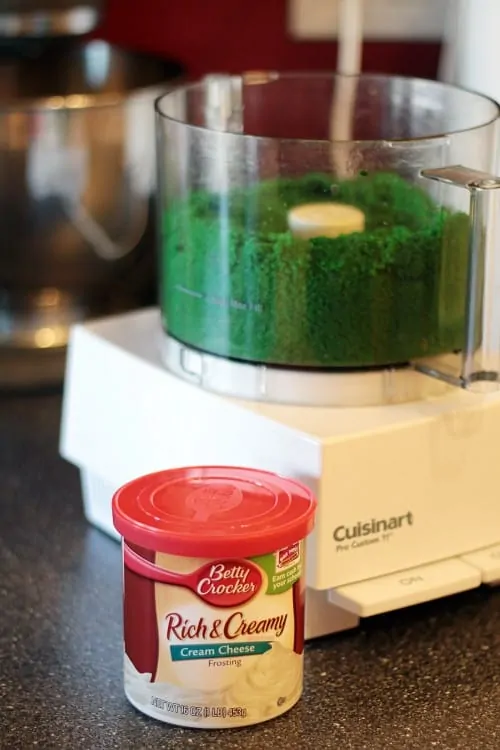 Even though I made homemade cream cheese frosting, I decided to use canned frosting in the cake pops. I didn't want to have to store them in the fridge, so shelf stable frosting made sense. I put a big scoop in (I always start out with a little bit and add in as needed, to make sure I don't over do it) and gave it a few more spins in the Cuisinart.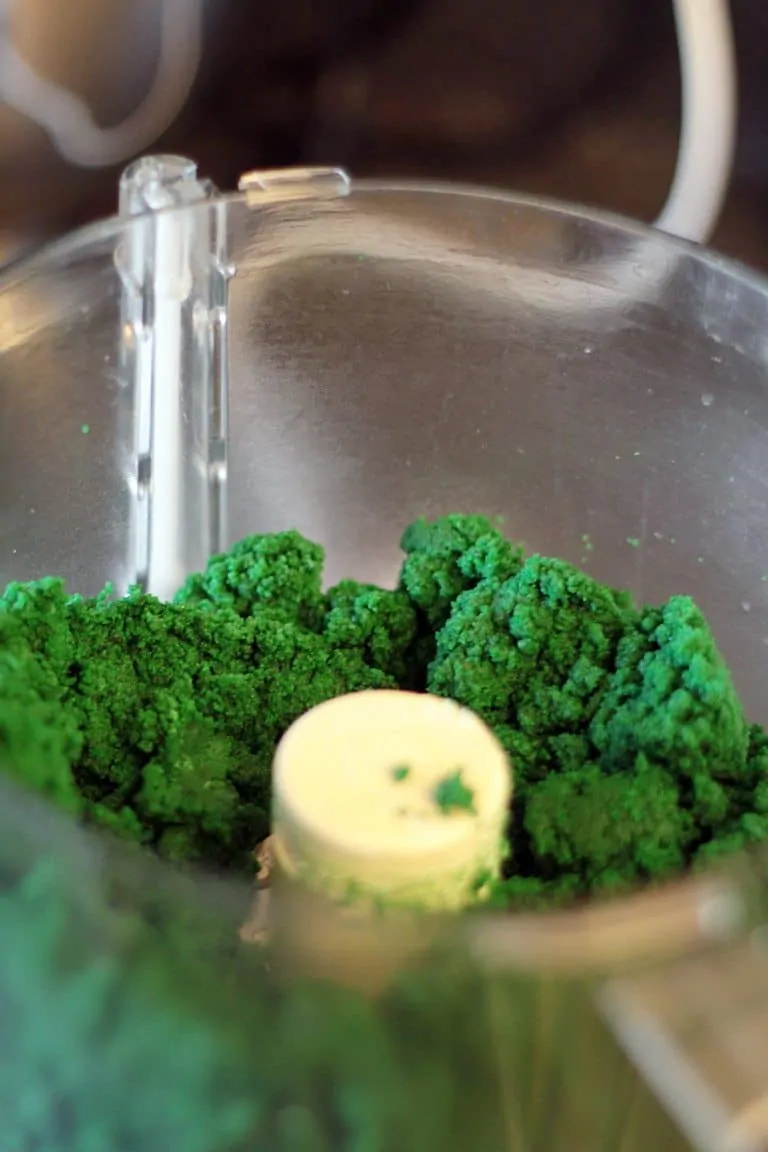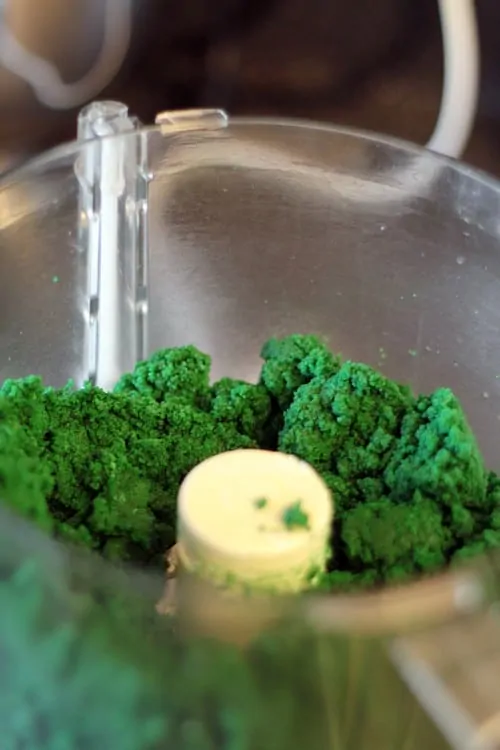 Now you will want to make your cake balls. You can use a scoop, though I just shape mine by hand.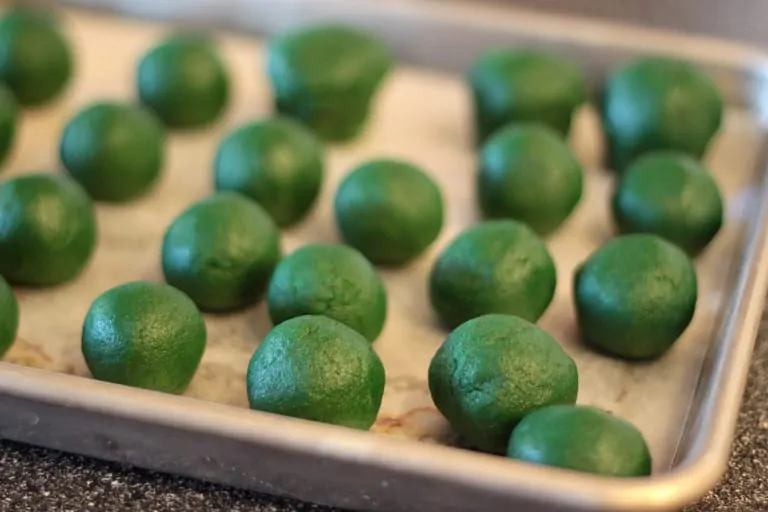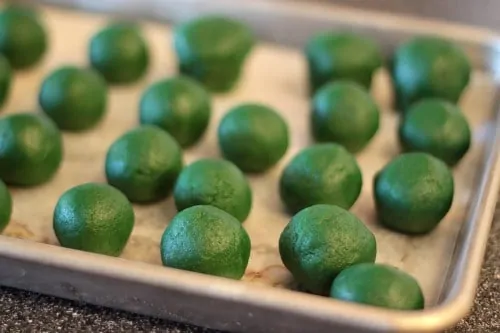 At this point you can put them in the fridge for a bit, but I decided to just keep on working (gotta make the most of that precious nap time…). Next you will want to melt your chocolate (I like Merkens or Wilton). I always dip my sticks into chocolate…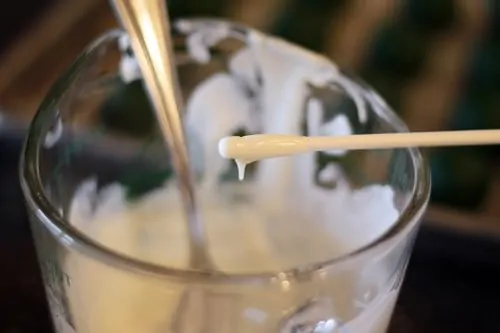 thn I put the sticks into the cake balls, and let the chocolate set up.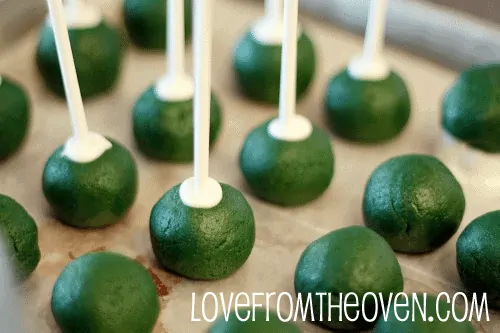 After the chocolate sets up, I than dip the cake balls into the chocolate, and than cover with pretty pretty sprinkles! I love me some sprinkles.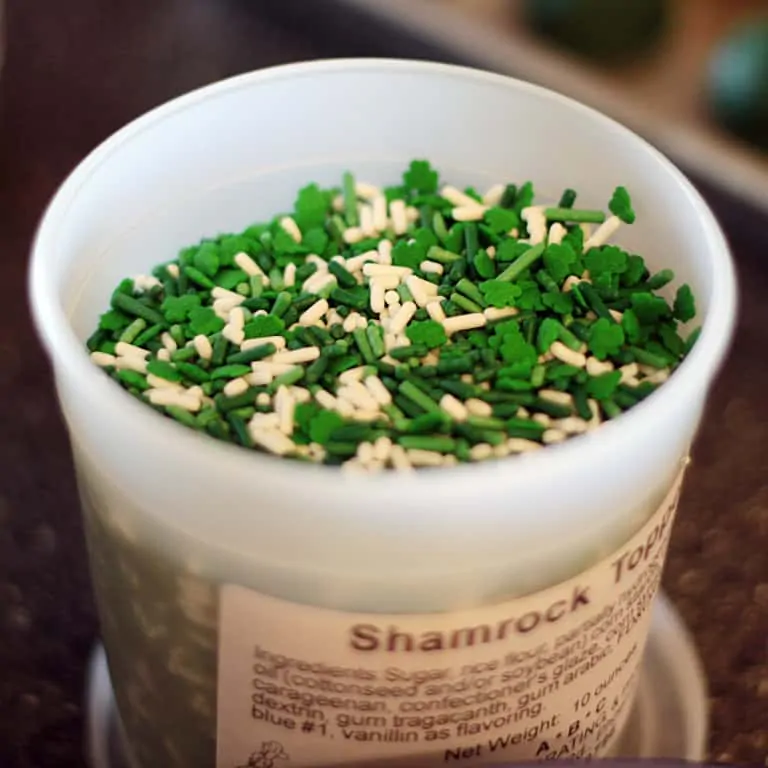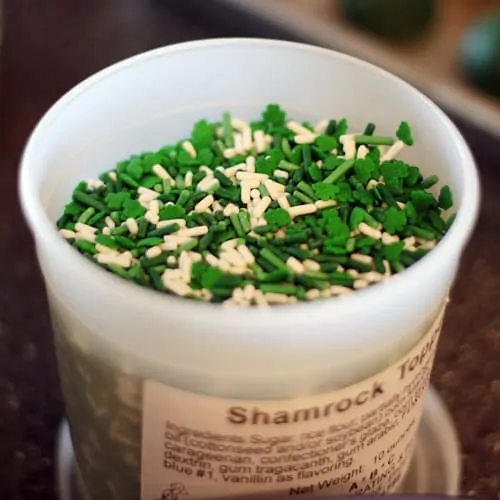 I made both cake pops and cake balls – same thing, the only difference being the stick.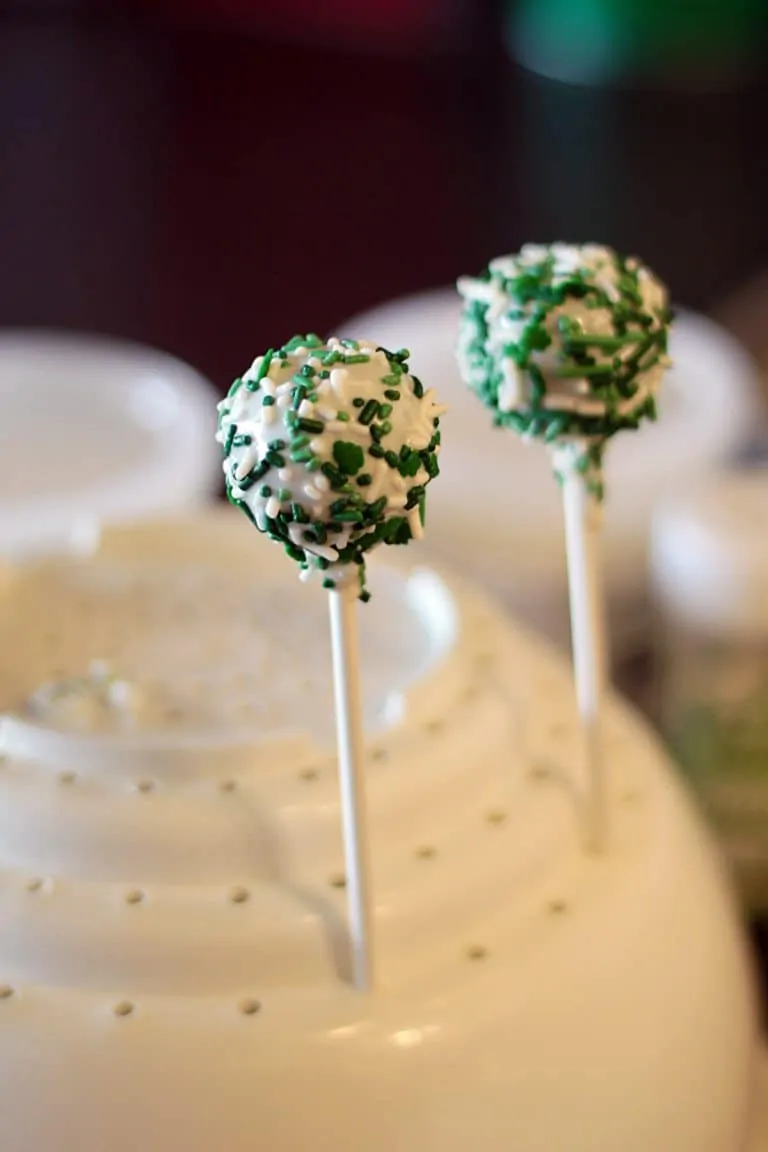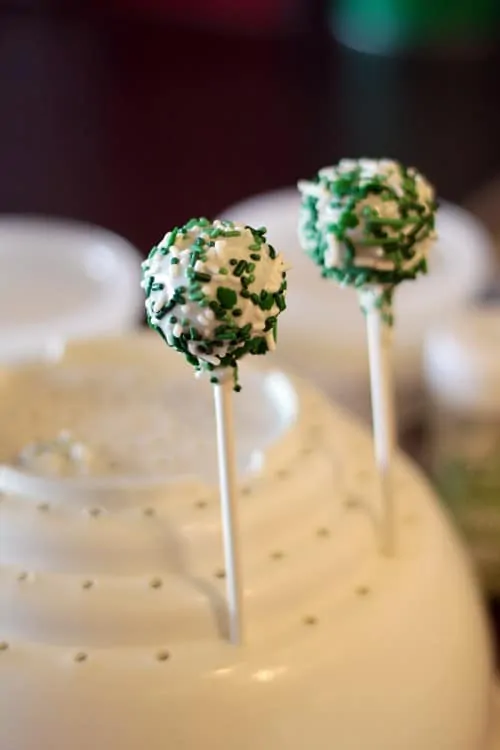 See my fancy cake pop stand? And here all I thought it was good for was draining water.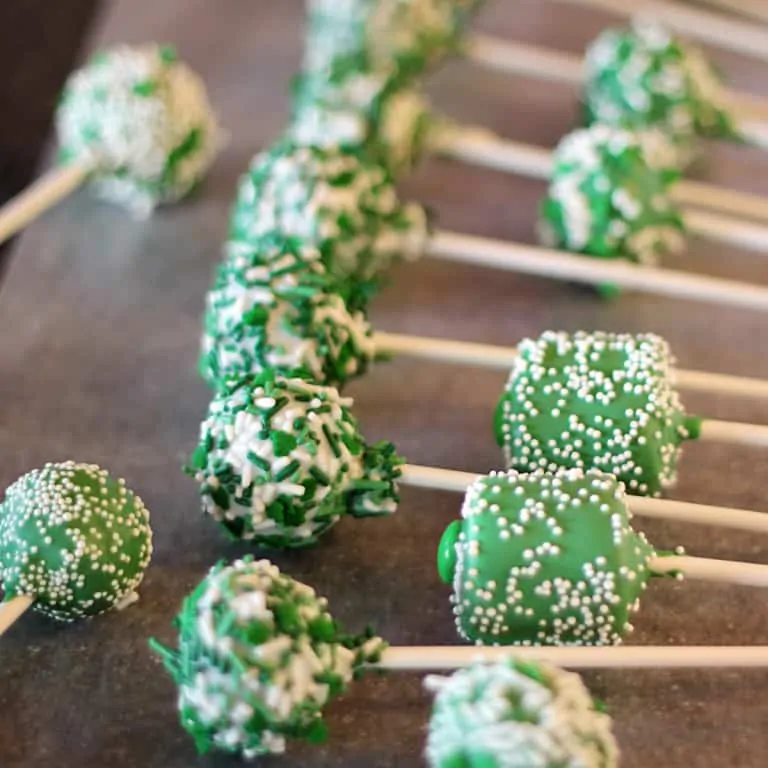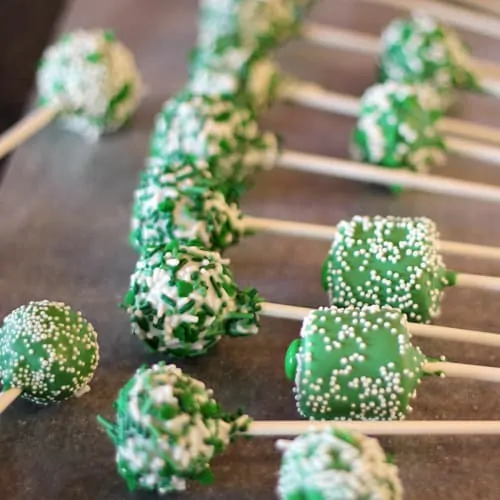 And now you have super cute green velvet cake pops and green velvet cake balls.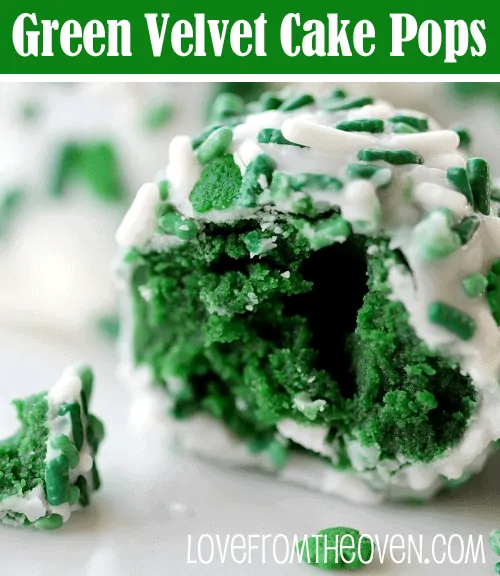 I found these cute little tins at Michaels for 49 cents. Add a bow and they are perfect to use to give your cake balls as a gift.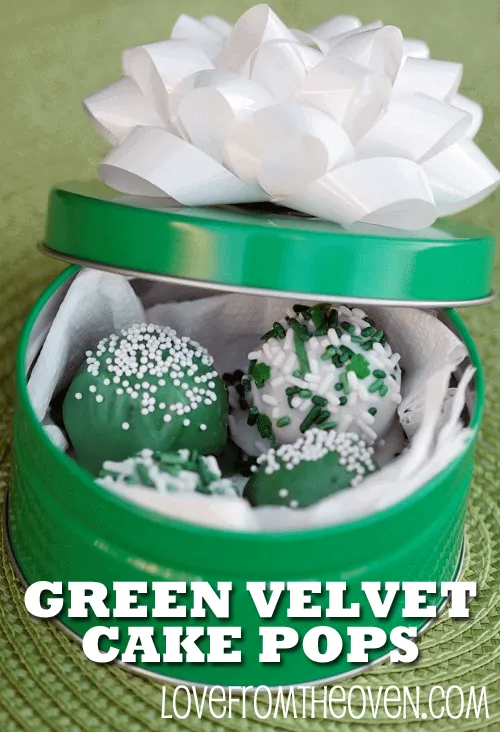 And a few more pics. I think these may be my favorite treat out of all of the green velvet recipes.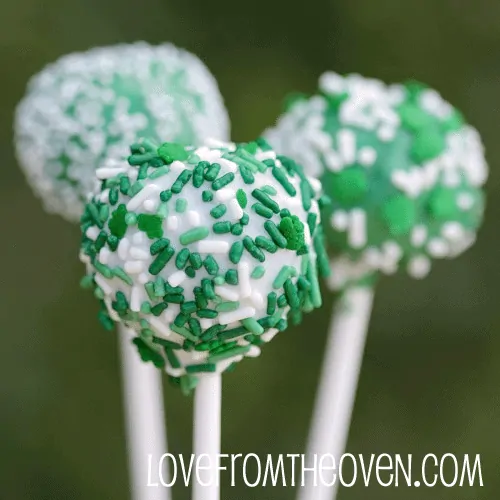 Certainly a super sweet St. Patrick's day treat!