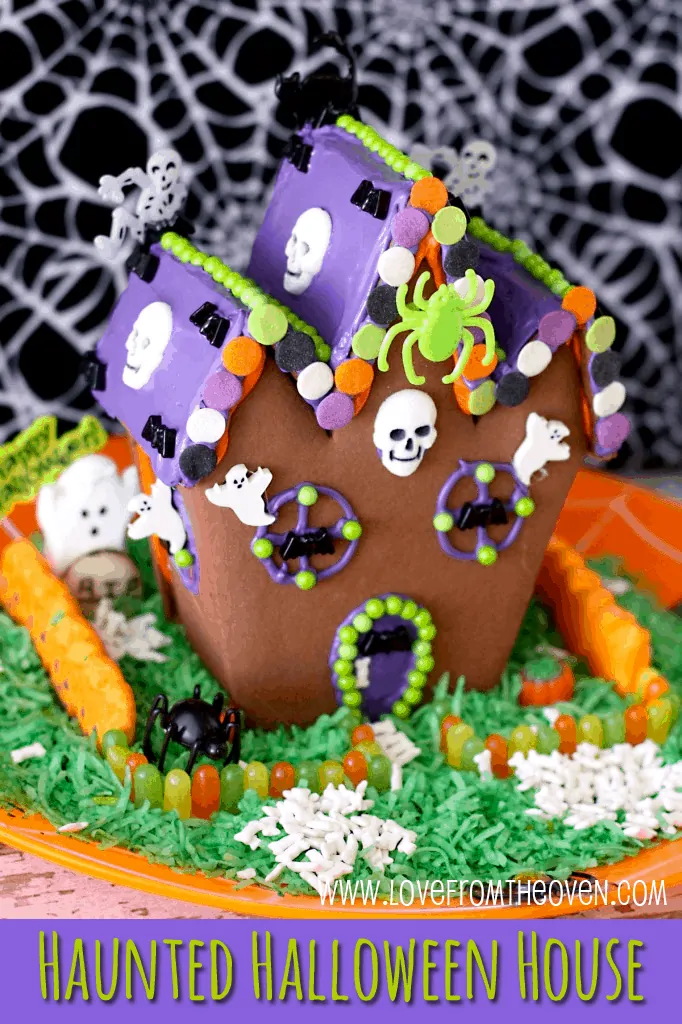 Boo! I had to share the haunted house that my daughter and I put together yesterday. This is a Wilton Pre-Baked And Pre-Assembled Halloween Cookie House Kit that I picked up in the Halloween section (near costumes, not food) at Walmart. I think the Walmart version has it's own Walmart-ized packaging. You can also order them from Amazon. They have a few versions and I like this Halloween gingerbread house and this Halloween haunted mansion gingerbread kits the best.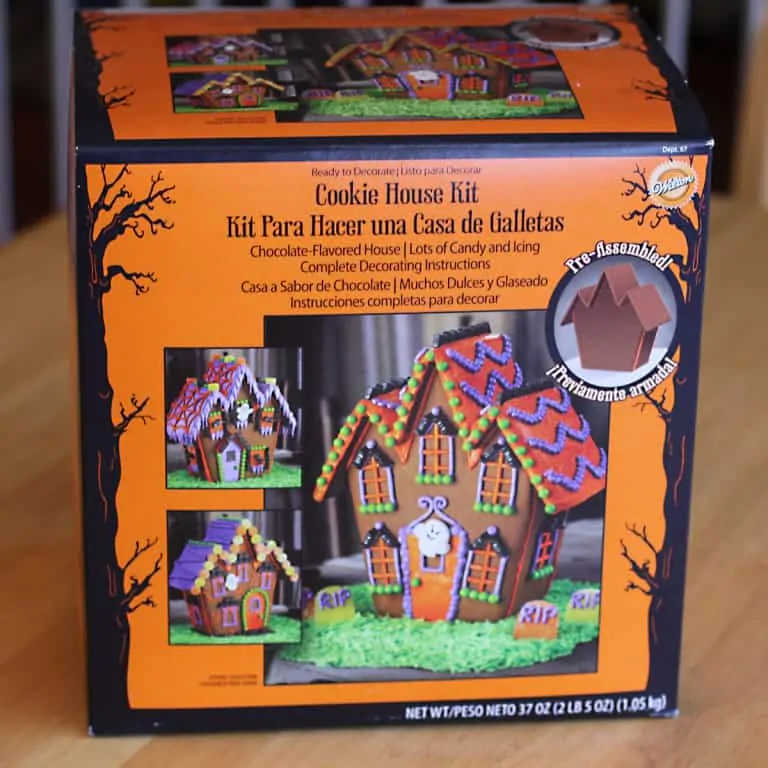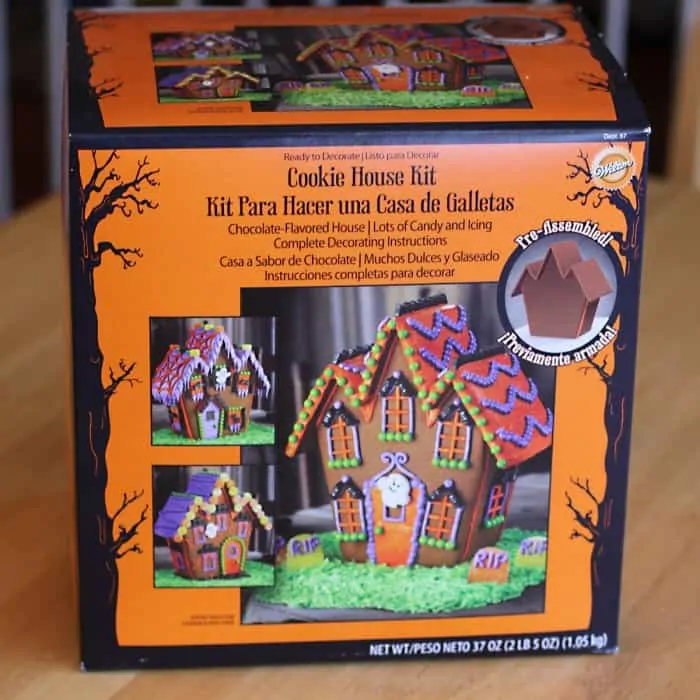 Here's what came in the box…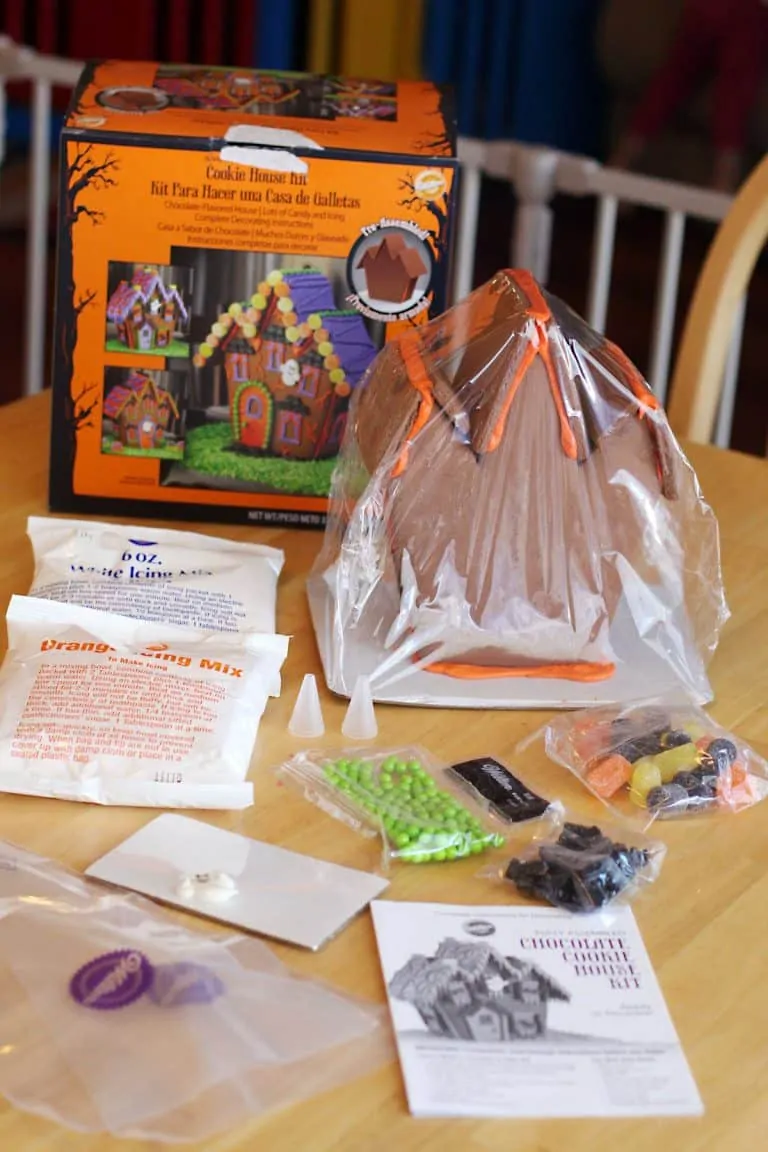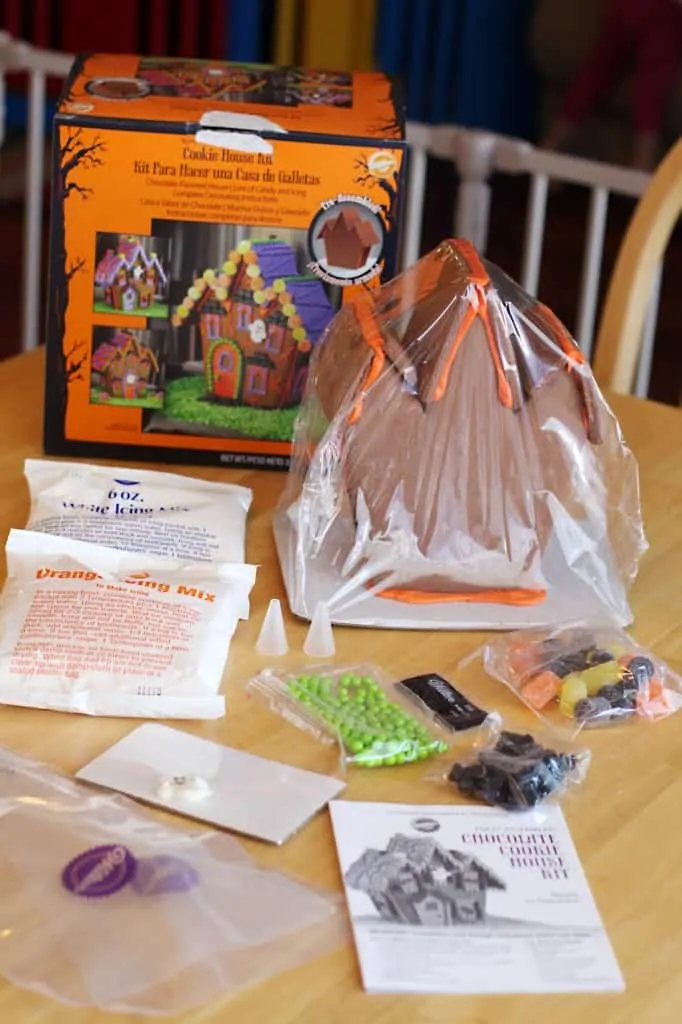 You get two bags of frosting, disposable piping bags and tips and some candies to decorate with. Naturally we had to add more candy and decorations, which included Peeps, Mike & Ike's, Hot Tamales, candy corn, candy pumpkins, Halloween plastic picks, sprinkles and sugar skulls…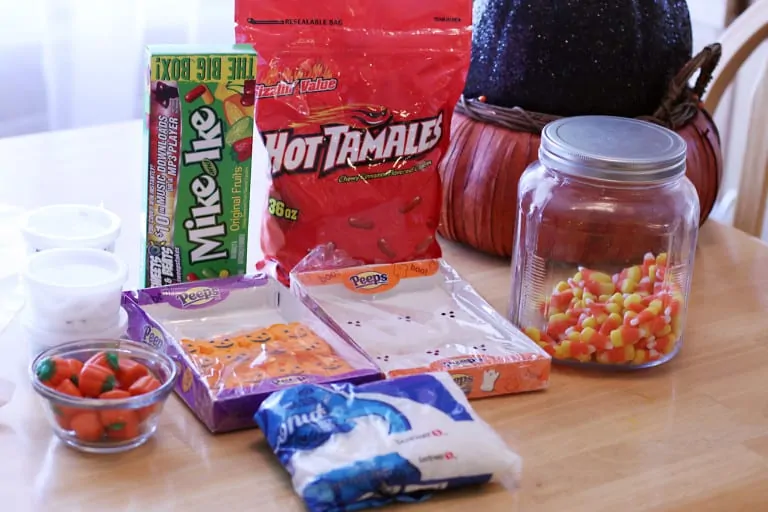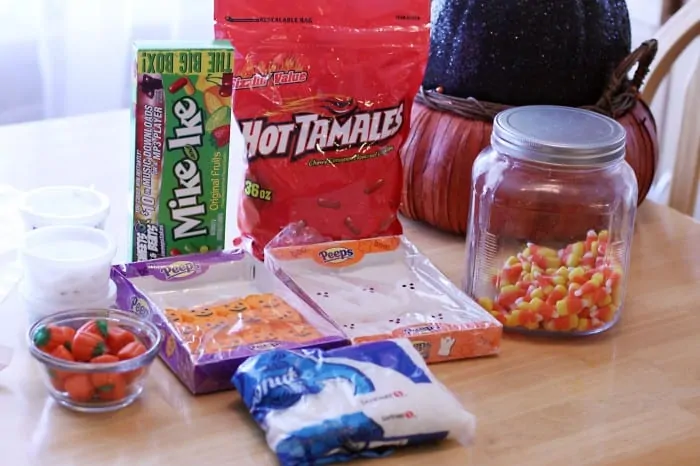 We colored some coconut green by putting coconut and green food coloring into a large plastic bag and giving it a good shake.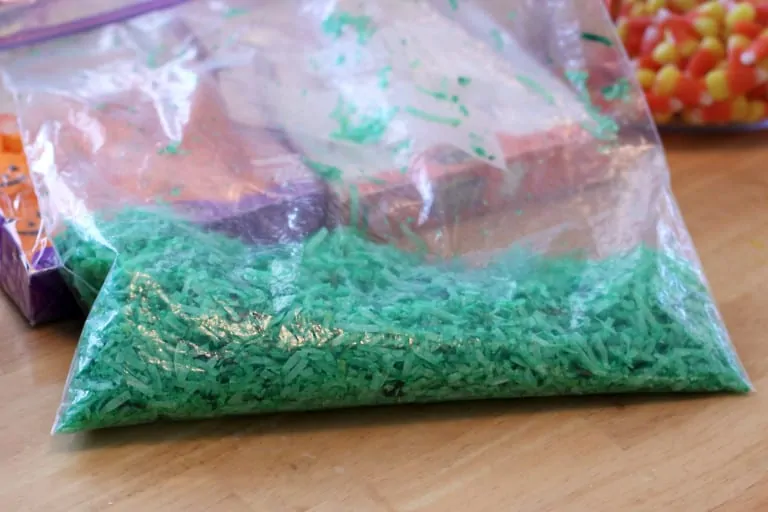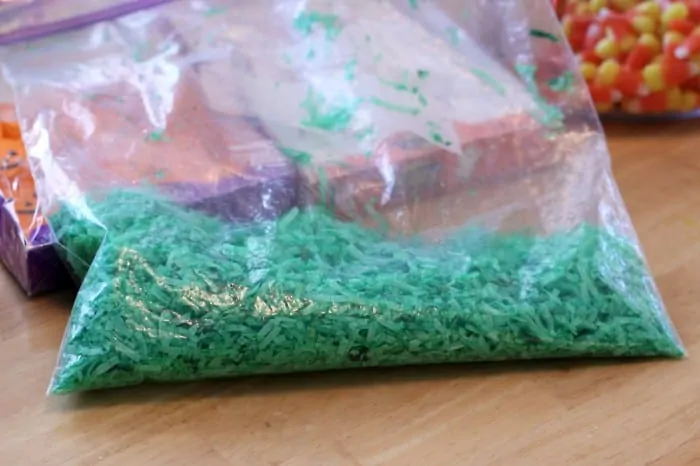 As my daughter was telling me her elaborate plans for this house (my daughter never does anything "simple") I realized that there was an important tool that would make this project easier. The Hot Glue Gun. My daughter pointed out that nobody eats these anyways, so the hot glue gun was the way to go. We were so into putting together the house that I only snapped one photo in the process (and on my phone instead of my camera)…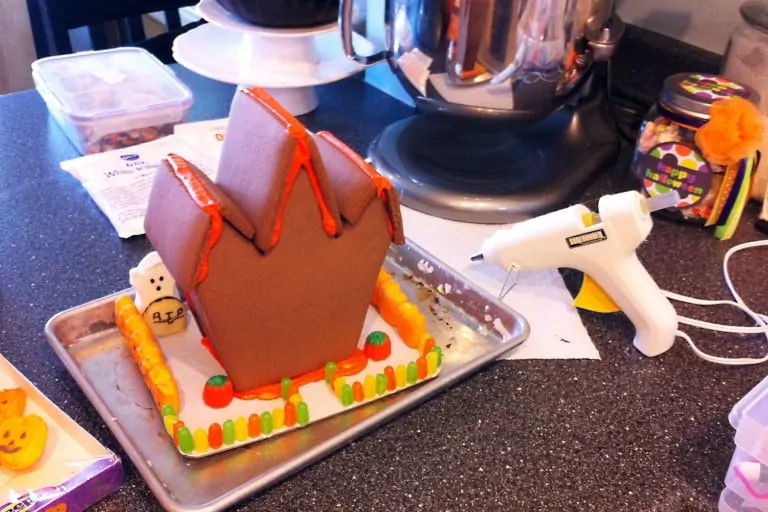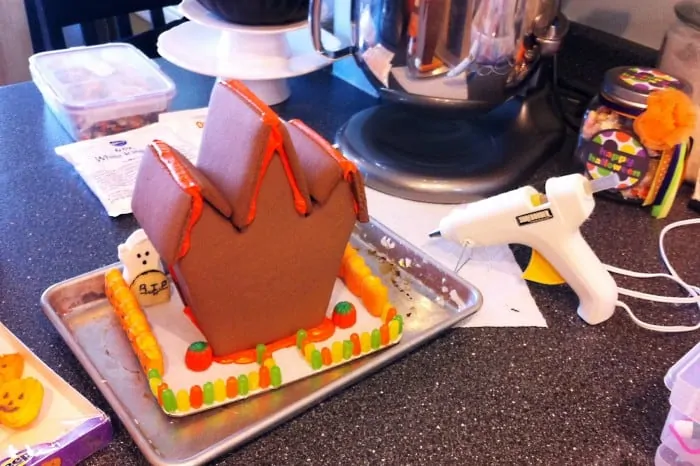 We had so much fun putting this together, and I have to say, the hot glue gun certainly made some jobs easier. We did our little fence of Peeps and Mike & Ike's using the hot glue gun, as well as our cookie headstones and Peeps ghosts. For the rest we pretty much just used the frosting.
My daughter decided that we need to do this every year, and make sure we have photos to compare each year's house.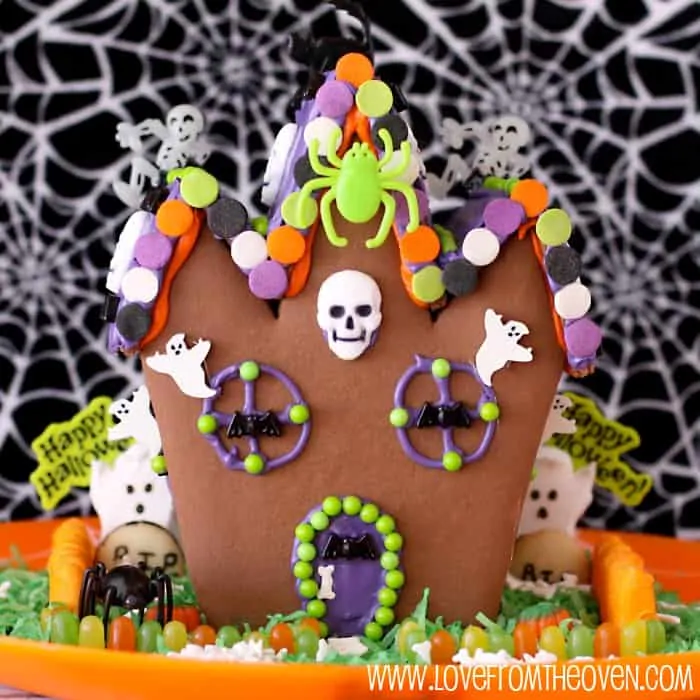 I think that sounds like a great idea, and we are already cooking up ideas for our Christmas gingerbread house!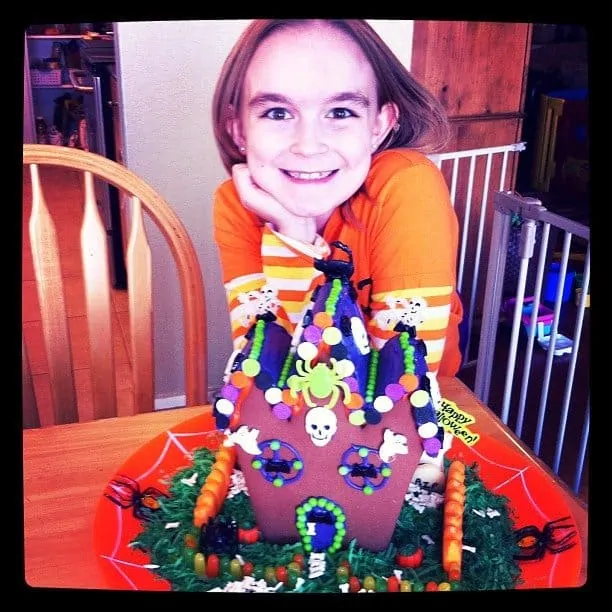 You can find Halloween Gingerbread Houses on Amazon, and in some local stores (Michaels and Walmart, sometimes I've seen them at Target). Check out this Halloween gingerbread house and this Halloween haunted mansion gingerbread kit.