I couldn't decide what to call this post. Some of the top choices were "Marshmallow Buttercream, where have you been all my life?" and "I want to marry Marshmallow Buttercream, or at least be it's BFF". Obviously I settled on something that sounds slightly more mature and less, well, crazy, but both of those titles are very accurate. Hot Cocoa Cupcakes With Marshmallow Buttercream Frosting.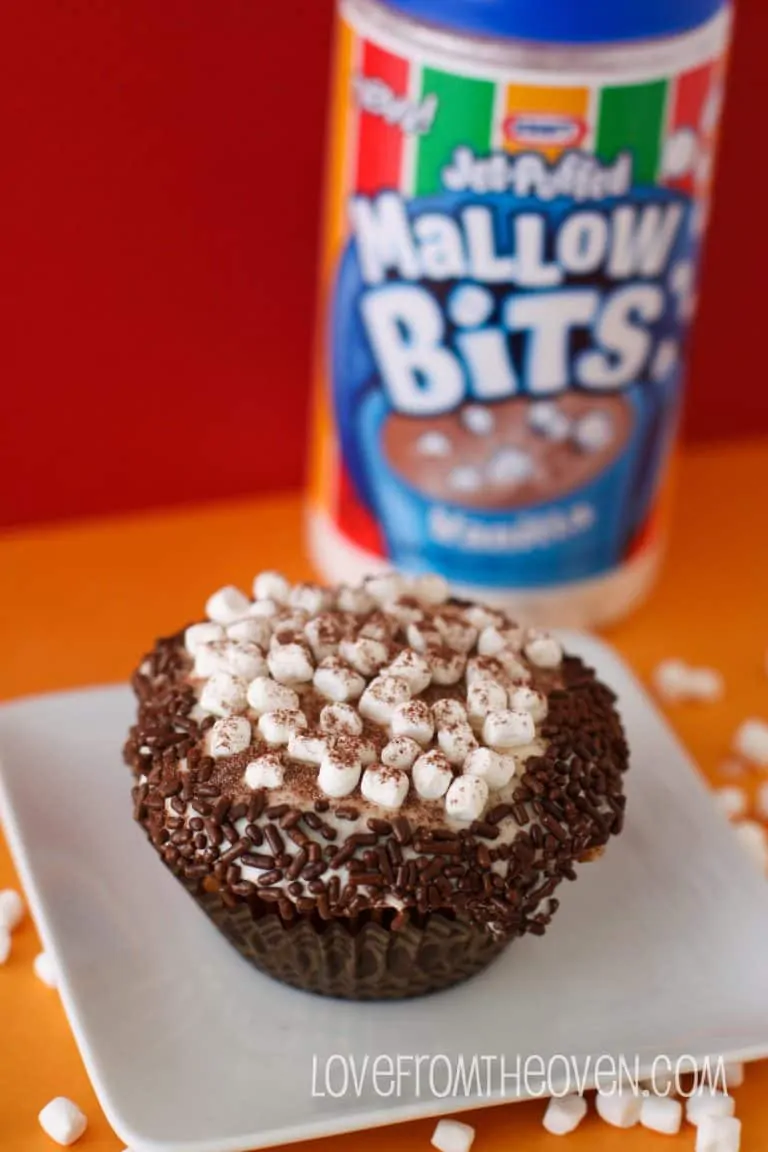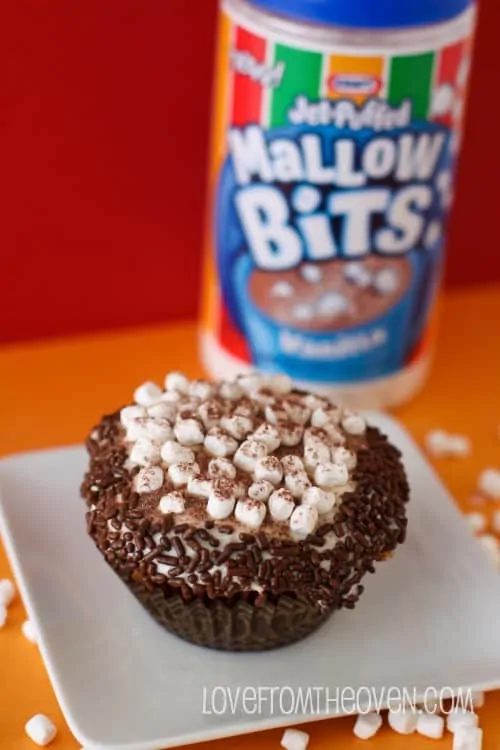 After the really tasty hot cocoa cookies I made last month, I've been chomping at the bit to make something else with hot cocoa mix and the Kraft Mallow Bits (which I spotted at my Safeway/Vons this week, in addition to Target). I finally got around to making Hot Cocoa Cupcakes today. They are delicious, but I think the star of the show is the Marshmallow Buttercream.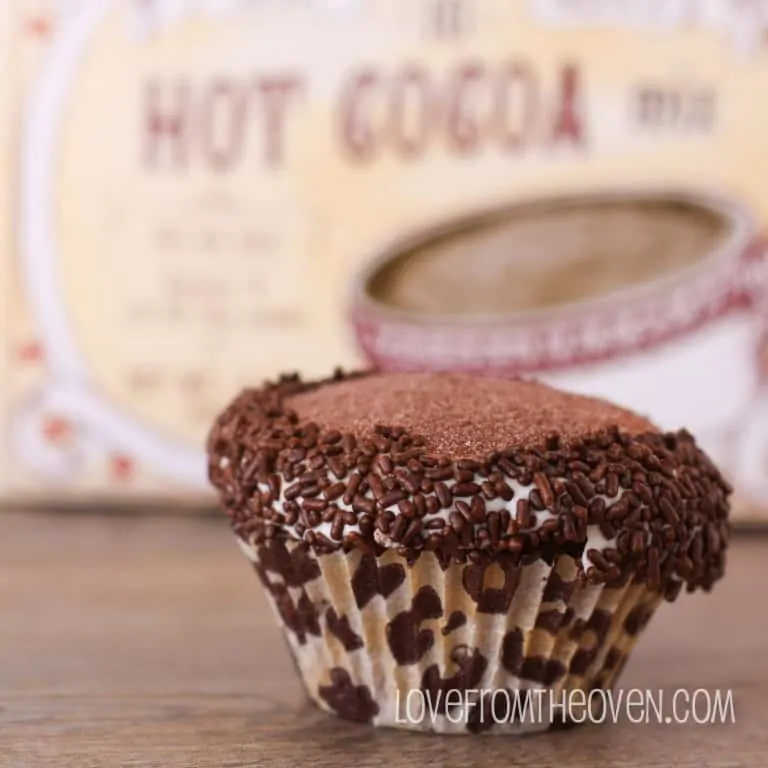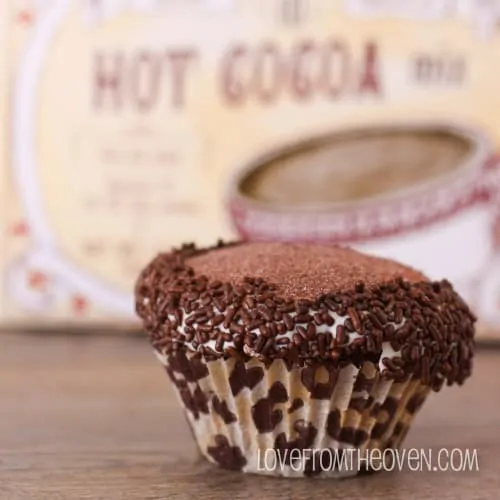 HOLY HECK, HOW HAVE I NEVER HAD MARSHMALLOW BUTTERCREAM??? HAVE I BEEN LIVING UNDER A ROCK? ON THE MOON? IN A VAN DOWN BY THE RIVER? (please tell me someone besides my husband will get that last one…).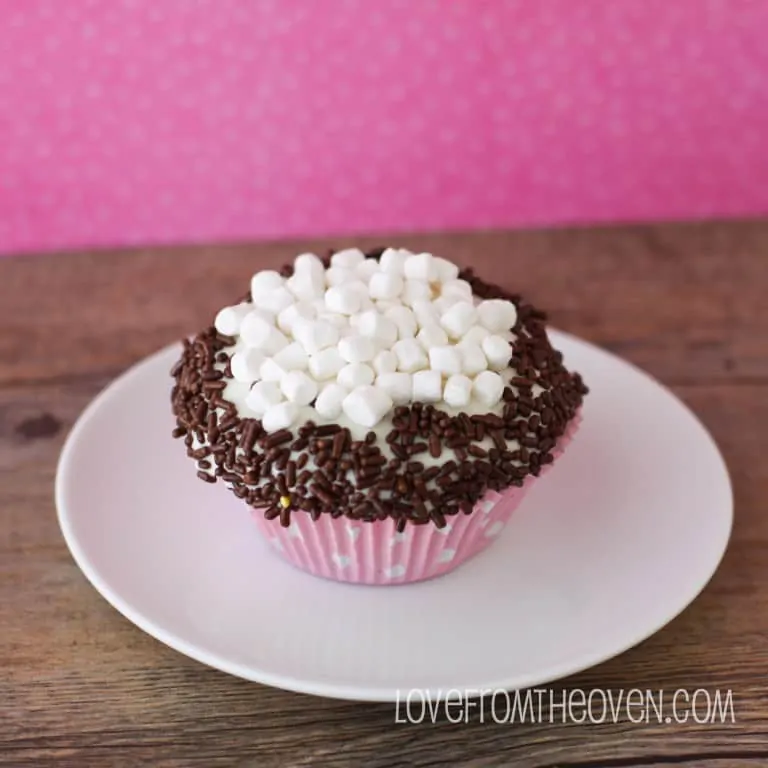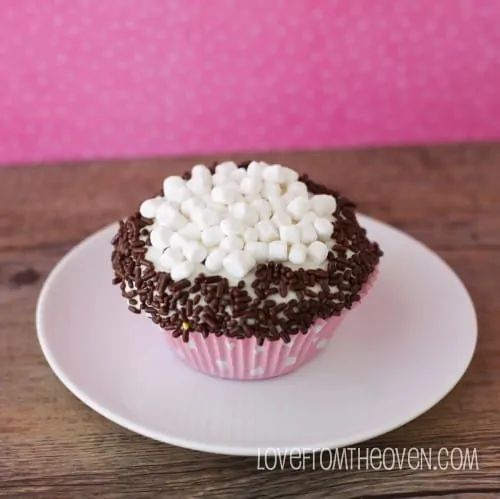 Marshmallow buttercream is the bomb. There is simply no other, more eloquent, proper or sophisticated way to put it.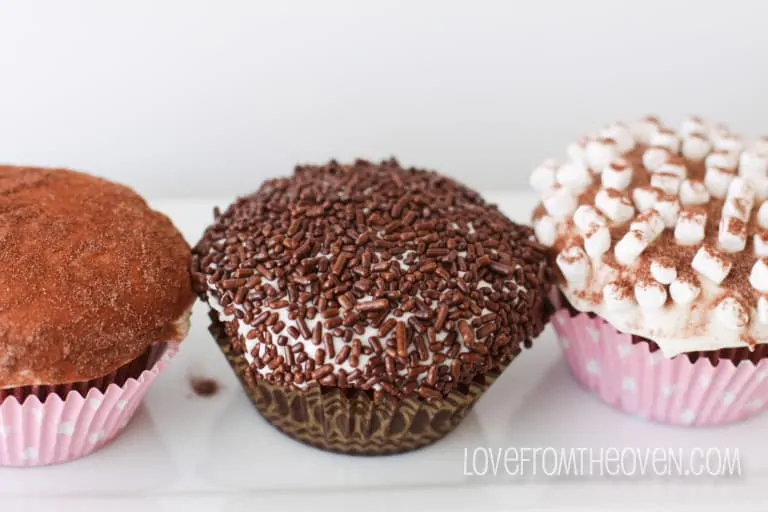 I decorated these a few different ways – I can't always commit to one topping for 12 cupcakes. Commitment issues or something. Okay, so let's get down to business. The cupcake recipe has been adapted from a milk chocolate cupcake recipe over at How Sweet It Is. Her version, with mint frosting, looks like a must make for St. Patrick's day by the way. So here's what you need…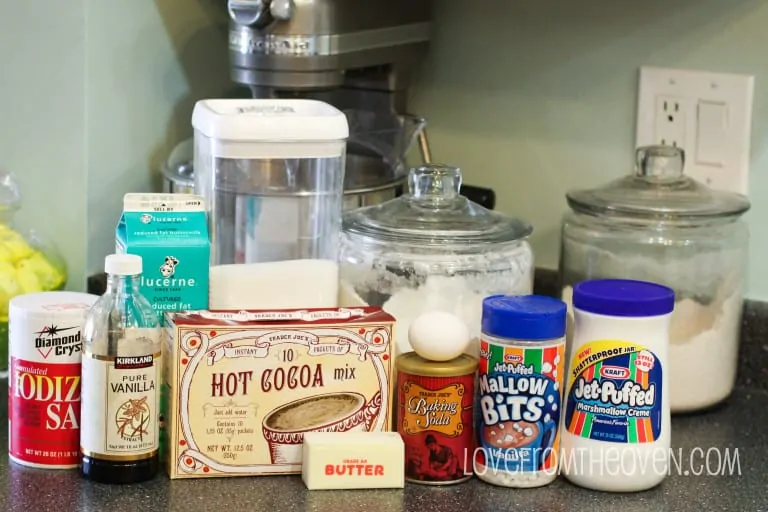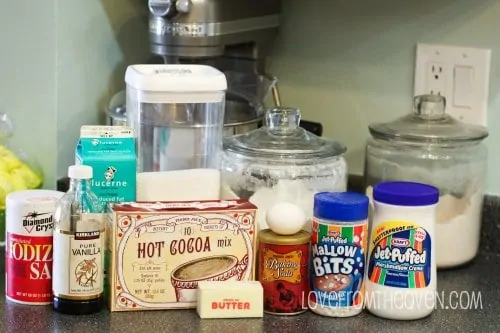 Hot Cocoa Cupcakes – Makes 12 Cupcakes
Adapted from How Sweet It Is
1 1/8 cup all purpose flour
2 hot cocoa packets (this measures out to approx 1/2 cup)
1 1/4 tsp baking soda
1/2 tsp salt
3/4 cup white sugar
1 egg
2 teaspoons vanilla extract
3/4 cup buttermilk
1/2 cup butter melted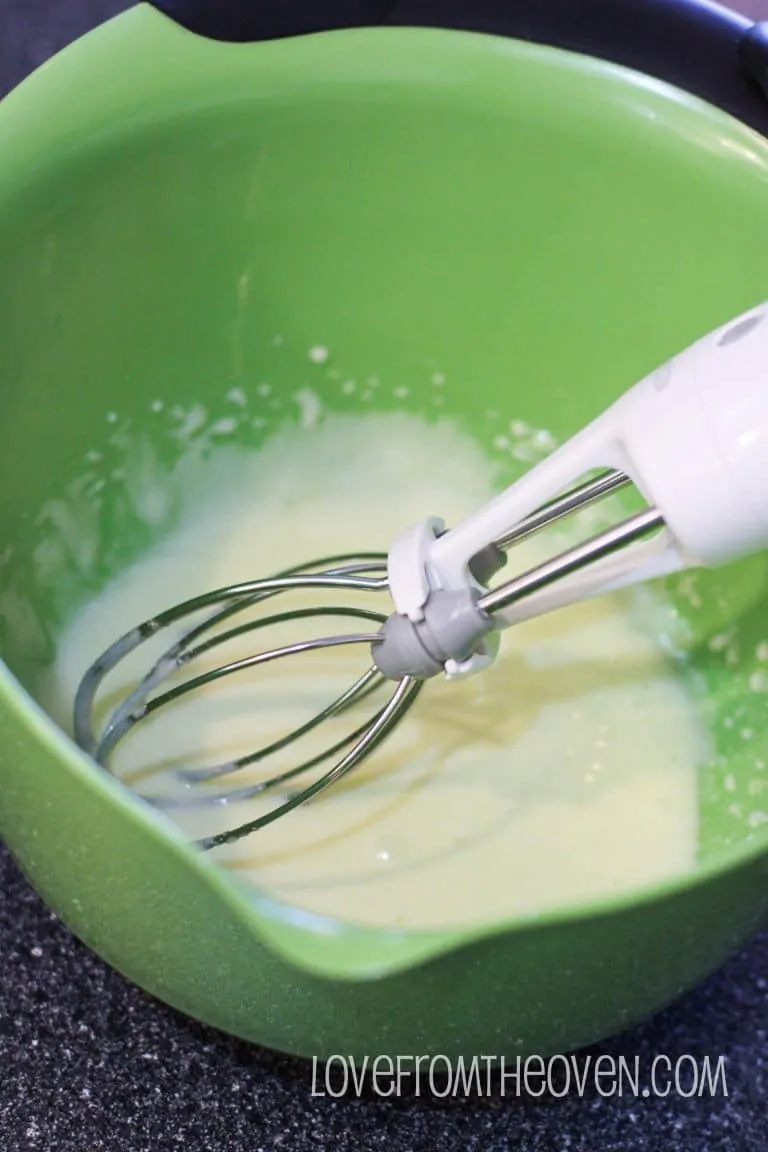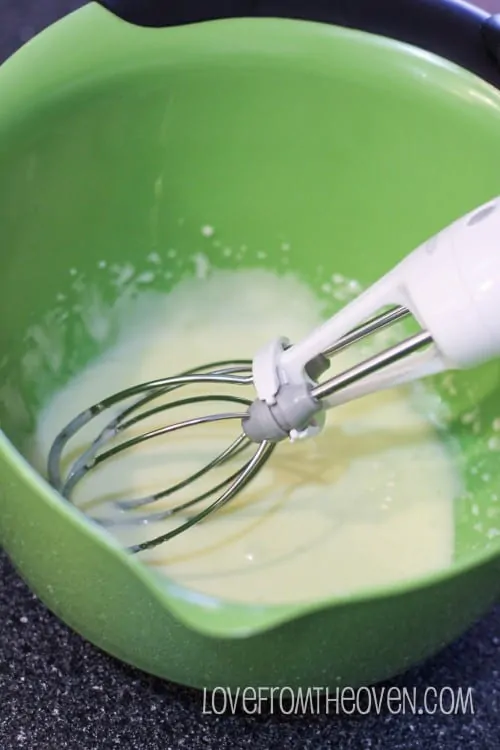 Preheat oven to 350 degrees F. In a bowl, whisk egg and sugar until smooth. Add in your buttermilk, butter and vanilla and mix until smooth. Sift your dry ingredients together and add to the wet mixture, mixing until well combined. Line a muffin tin with liners and scoop batter into each cup. Bake for 16-20 minutes.
When I'm making a small amount of batter, I like to use my OXO Good Grips Egg Beater. This is the first egg beater I've ever owned, and it is so easy to use, and is perfect for small amounts of mixing. And obviously it's great for scrambled eggs.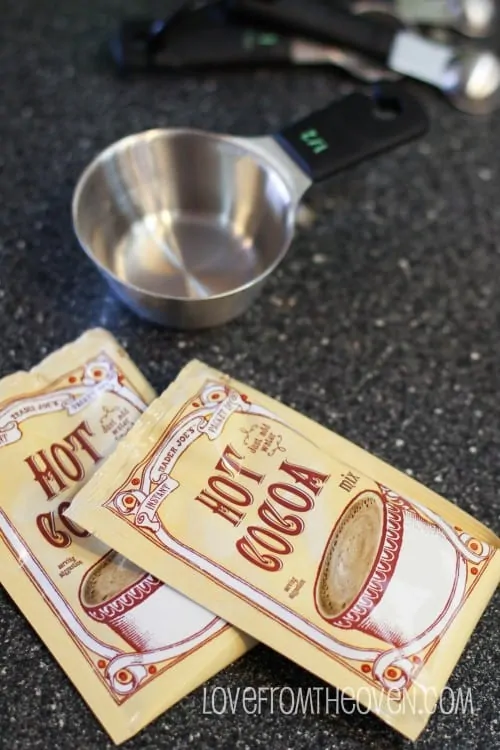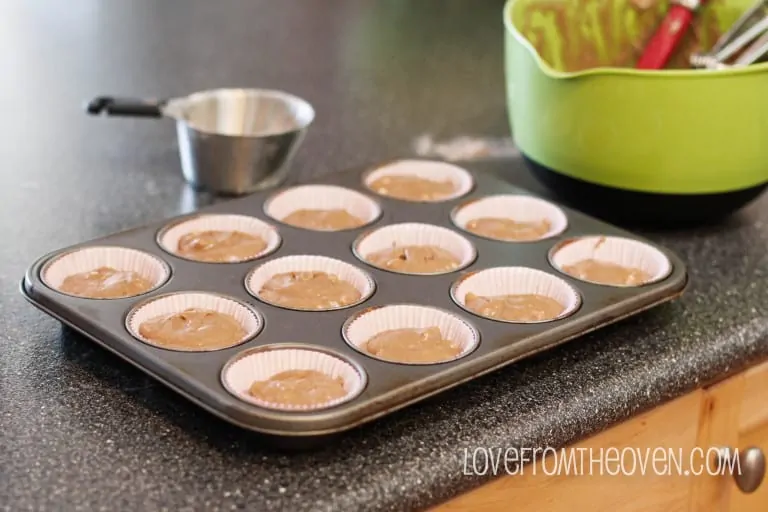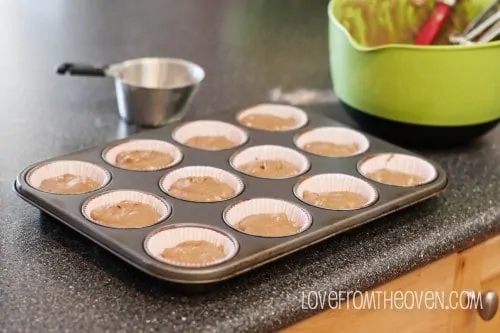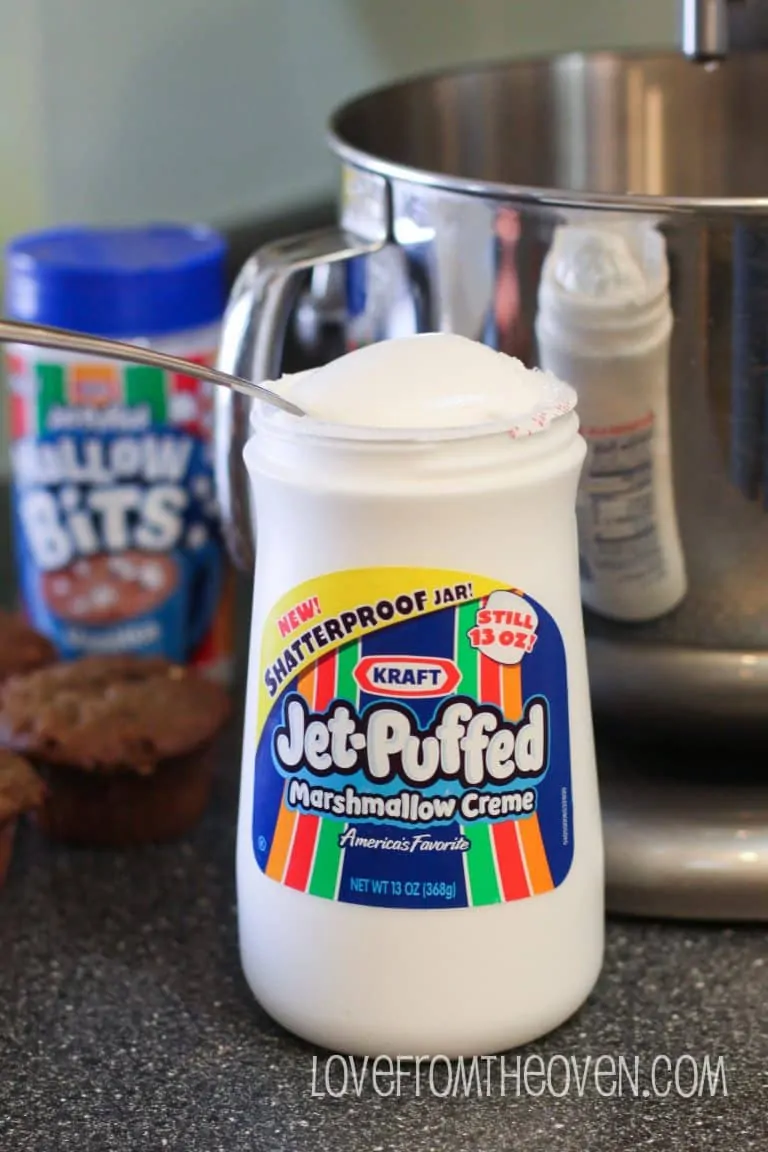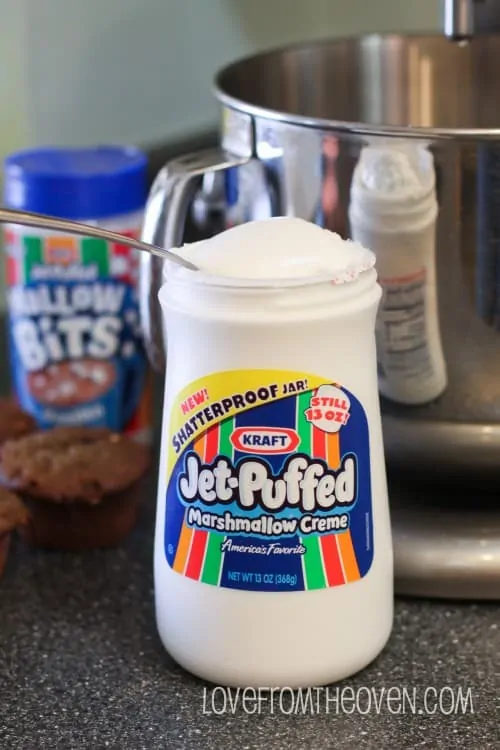 We can't leave out the marshmallow buttercream! As I usually do, I make my buttercream without a recipe, but my no recipe-recipe is pretty much the recipe you find on the back of the C&H Powdered Sugar box (for those of you counting, I worked recipe into that sentence four times)…
To a full 1-lb. box of C&H Pure Cane Powdered Sugar, simply add 1/2 cup softened butter (1 stick), ¼ cup of milk, and 1 tsp. of vanilla. Mix. I also add a 1/2-1 tsp of salt.

Can you believe that I have never purchased marshmallow creme before? Yeah, I'm not sure how that happened, but I've taken care of it. So anyways, make up your buttercream (or just dump a can of pre-made frosting into a bowl, it'll probably work just fine) and then add about one cup of marshmallow creme. This was about half of my jar, and I'm thinking next time I might even go for a bit more. I then whipped it in my mixer for about two minutes with the buttercream, and the result was fluffy white goodness.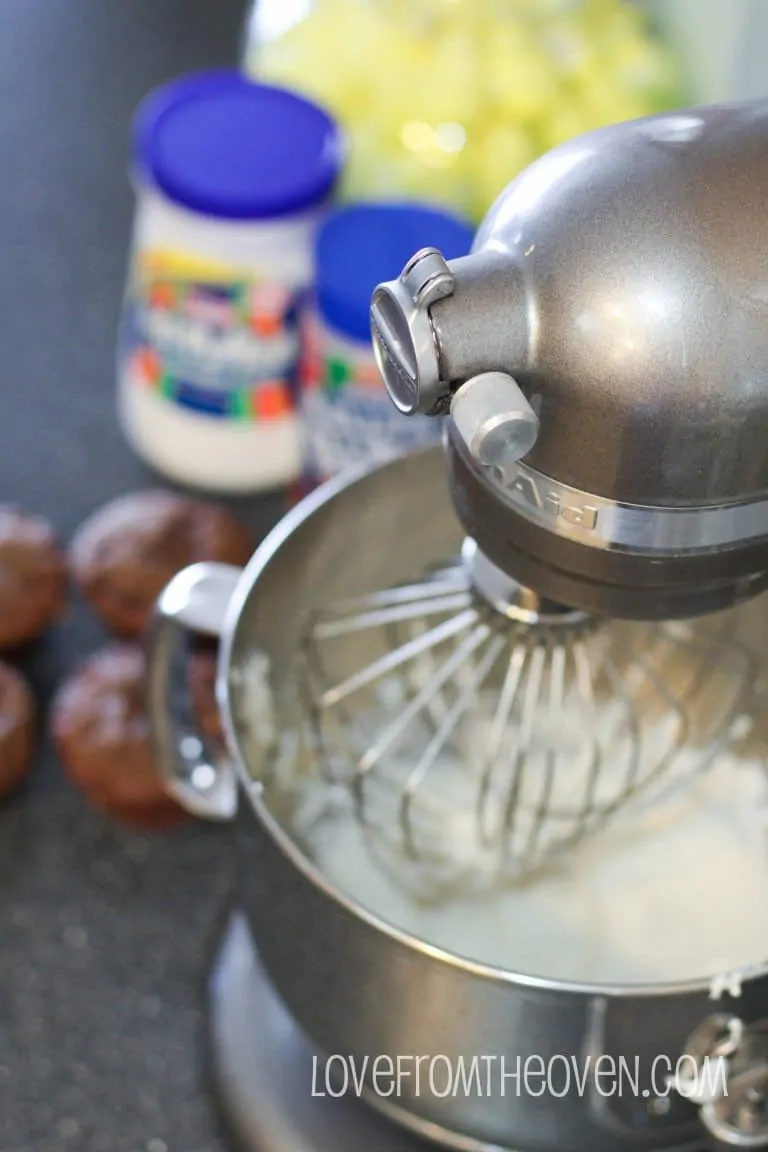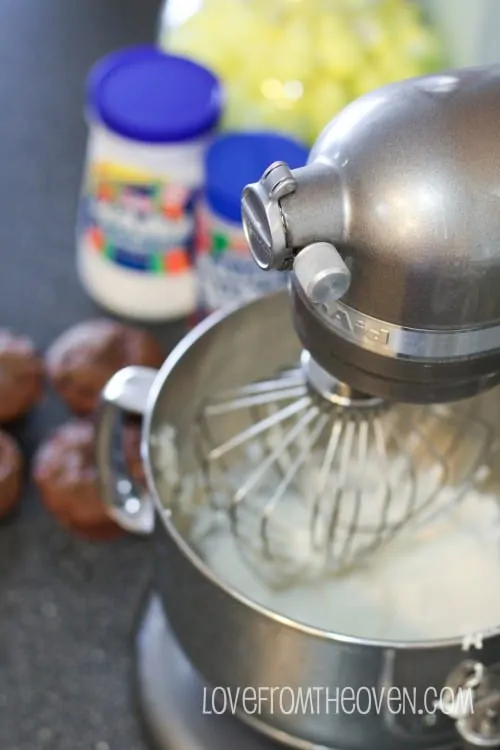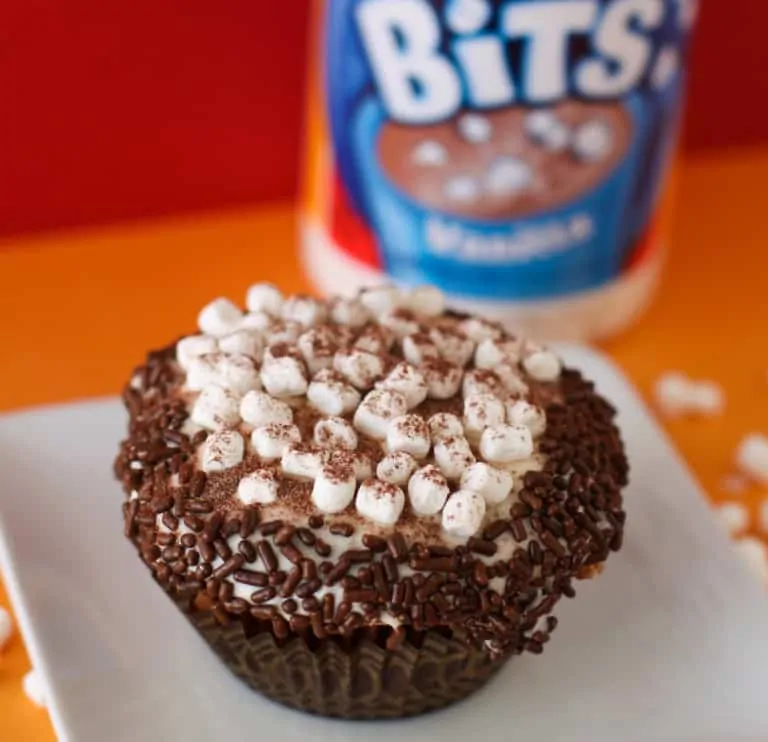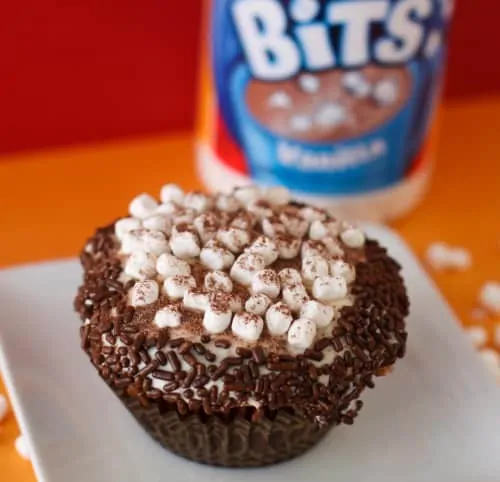 It's that simple – love it! And it's SO good. I decorated the cupcakes a few different ways, just for fun. The winning combo in my house was the one that had everything on it – frosting, sprinkles, hot cocoa powder and the Kraft Mallow Bits. Topping it with the hot cocoa powder really brings it all together and gives an extra punch of that hot cocoa flavor. I highly recommend it. You can either sprinkle some on with a spoon, or I put mine in a little powdered sugar / cinnamon sugar dispenser I had, and that worked out well.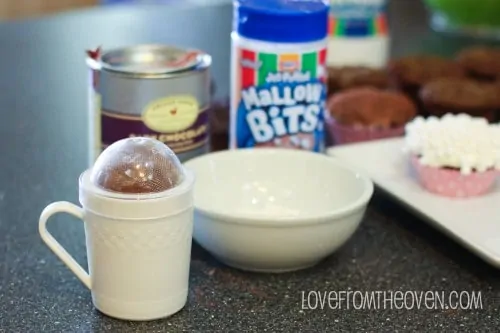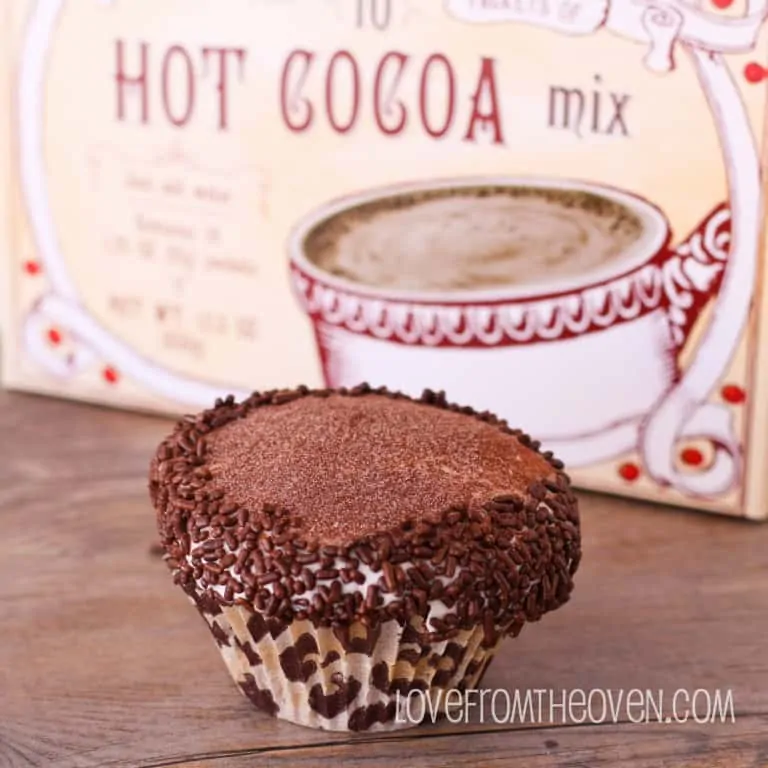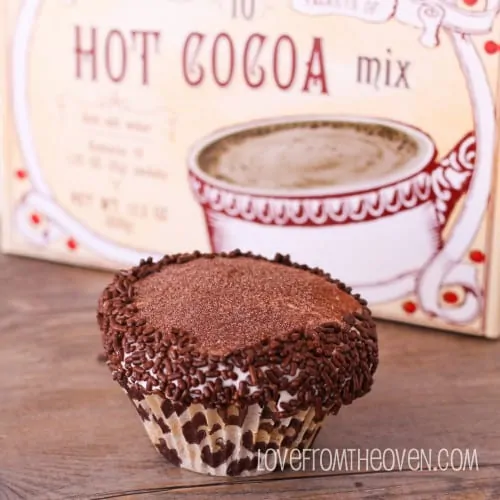 And for the cupcakes that I just frosted and coated in the Mallow Bits, here is my super fancy complicated possibly French decorating technique…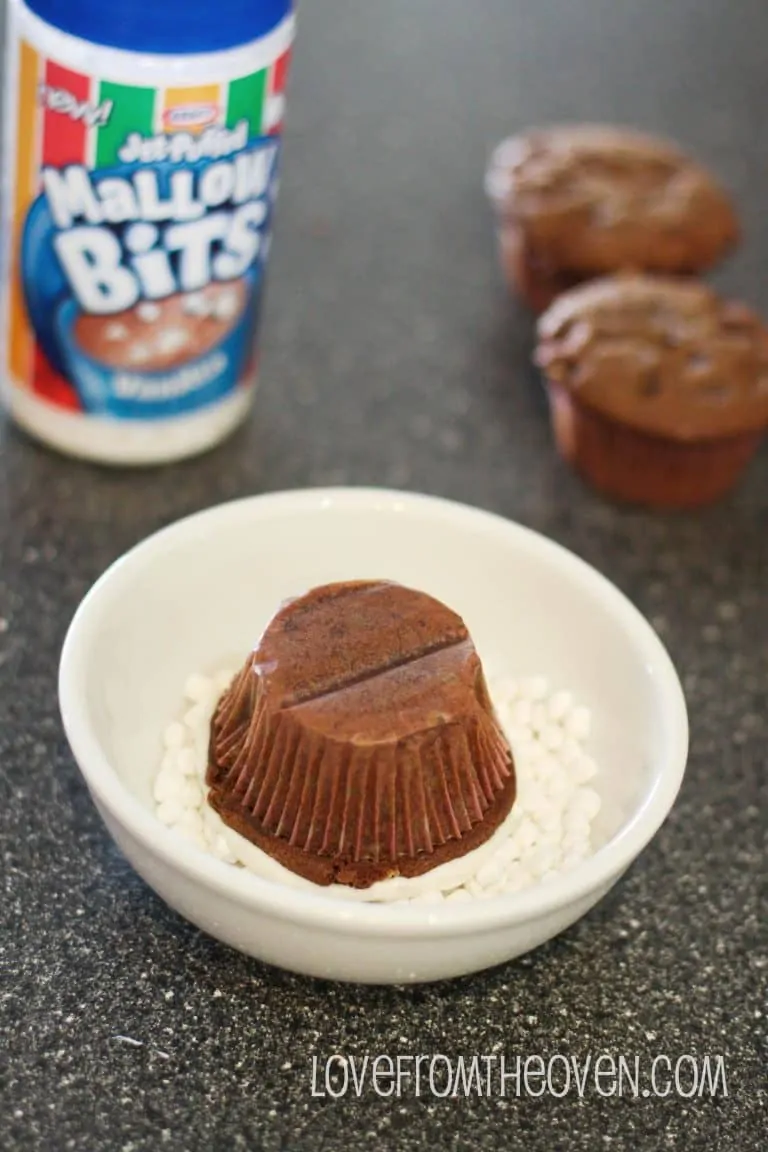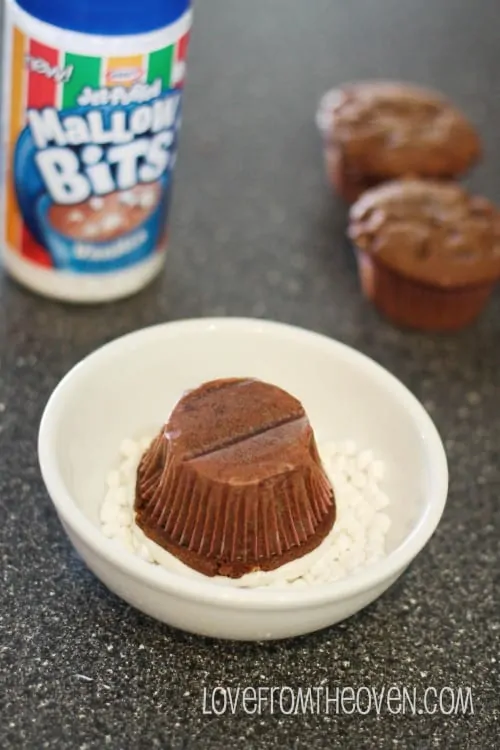 I know. It's hard to believe I'm not professionally trained at this stuff.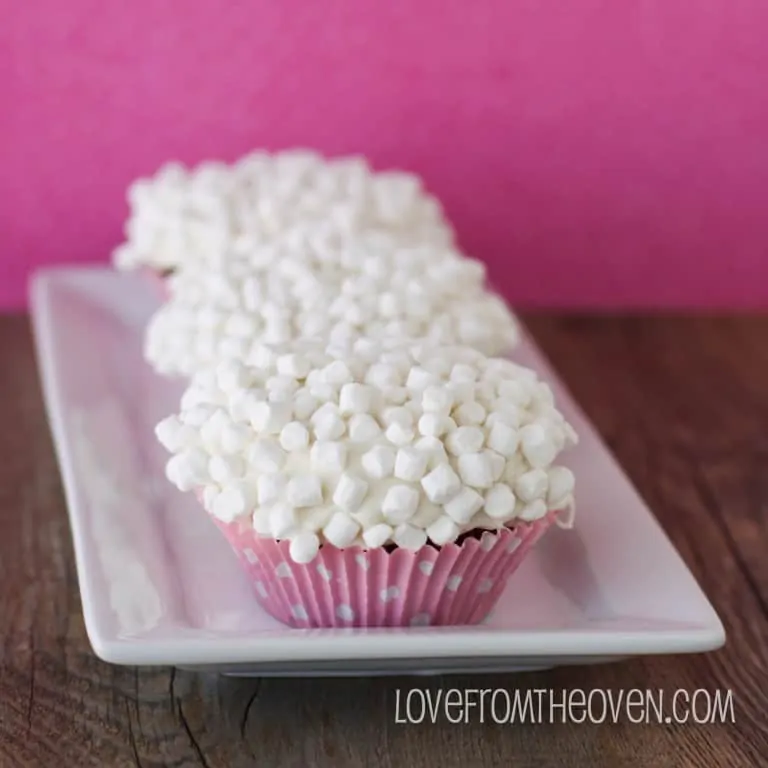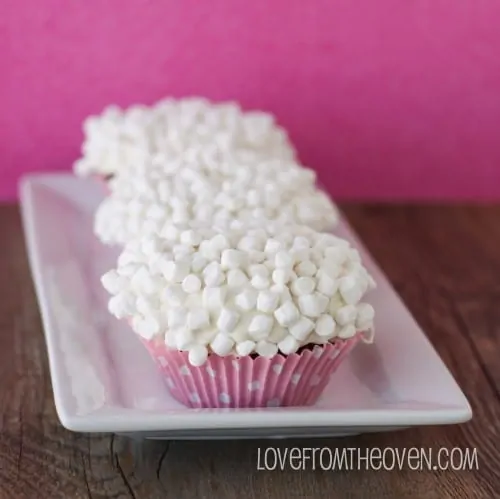 These were a BIG hit with my daughter and husband. I highly suggest that you make them. Or make something else and cover it in marshmallow buttercream. Or just make marshmallow buttercream and eat it with a spoon. Whatever it takes, just do it. Now if you will excuse me, I have a cupcake to finish…