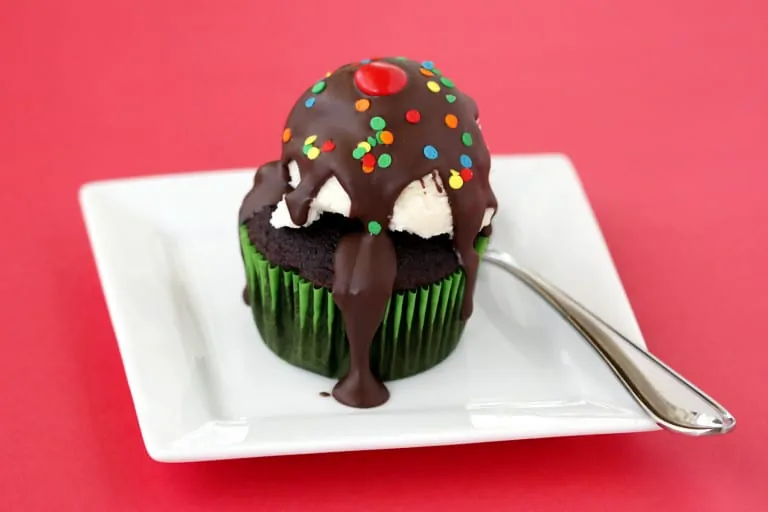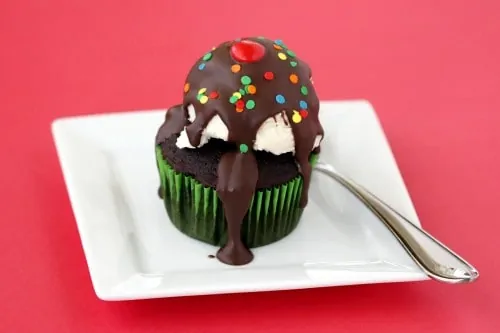 I have been professing my love the past week over the amazing ice cream sundae cupcakes that I saw on Living Locurto for Teacher Appreciation week. They were beyond adorable, and I had to try making them myself. Well luck have it, they were pretty simple to make and ridiculously cute. They appeared to be a big hit with the teachers and staff at my daughter's school. Want to try some yourself?
First, find yourself some cute little ice cream cups. I purchased these and these from Sur La Table. I've heard that you can find some at Michaels, and I've seen a few options on Amazon and Etsy. After you've figured out the "which cute ice cream cup to use" issue, then whip up some of your favorite cupcakes. Let them cool ( you can bake them a day ahead even). Then pop them into the ice cream cups…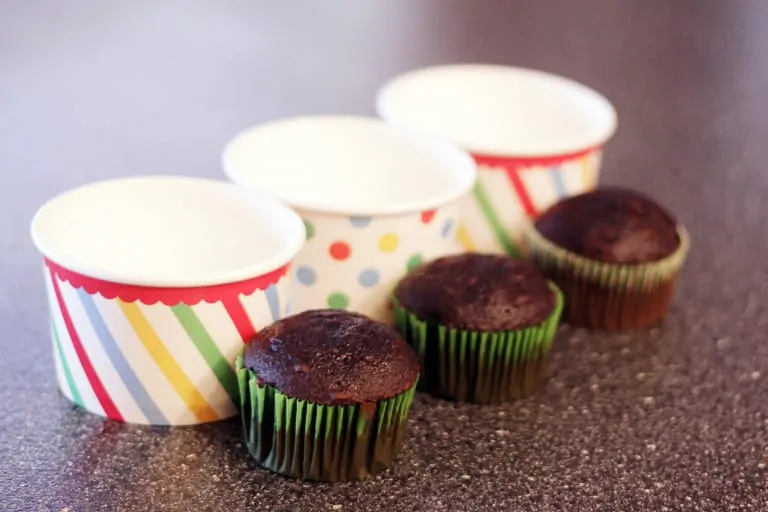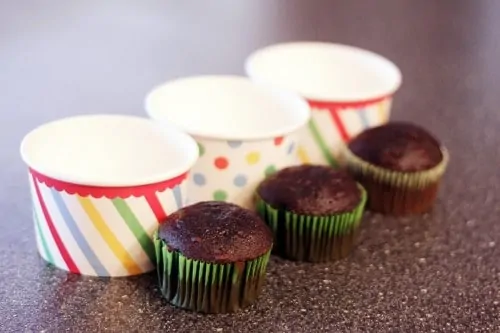 I altered Amy's recipe for frosting. I found that I needed a bit more then her recipe called for, plus I like a bit of salt in mine. Here's what I used…
3 sticks butter, softened
6 cups powdered sugar
1 tablespoon vanilla
3 Tablespoons milk
1 teaspoon salt
Combine butter, vanilla and milk until well blended and smooth in your mixer. Slowly add powdered sugar and salt, and mix on low until just combined. Increase speed to medium and beat for a minute or two, until fully combined and fluffy. Place frosting in the refrigerator for an hour to chill. If you are pressed for time, 20 minutes in the freezer works just as well.
While you are waiting for the frosting to chill, you can print off some free printable gift tags that are made to match the Sur La Table ice cream cups.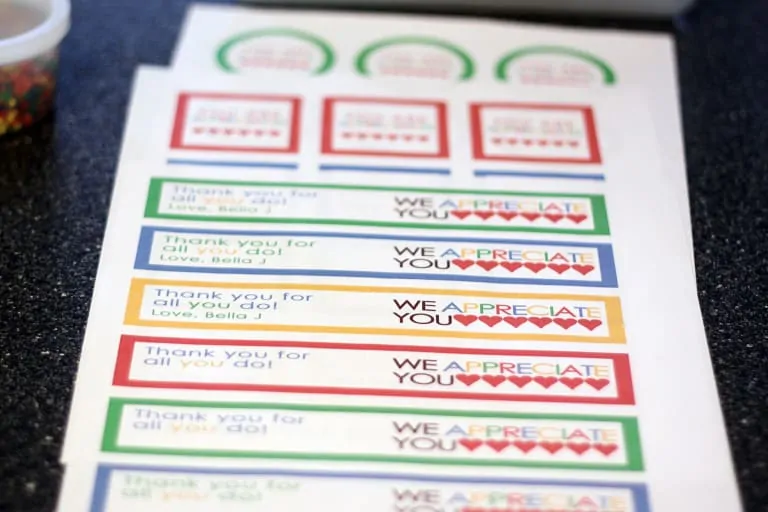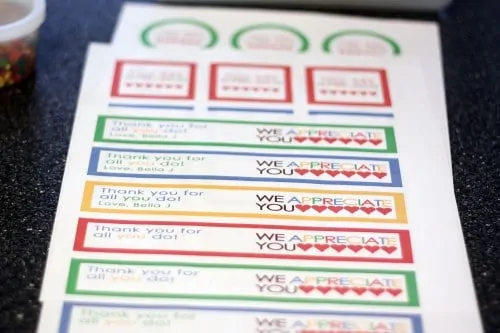 You can use the wooden spoons that come with the ice cream cups to make little banners to put into your cupcakes. While I'm sure there are lots of great ways to use scrapbooking supplies and what not for this, honestly I'm doing good if I have ink in my printer and can find scissors, so here is how I did it…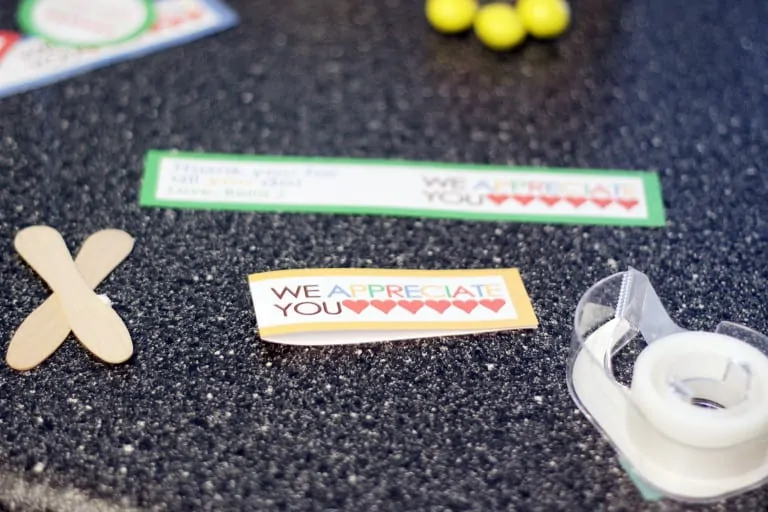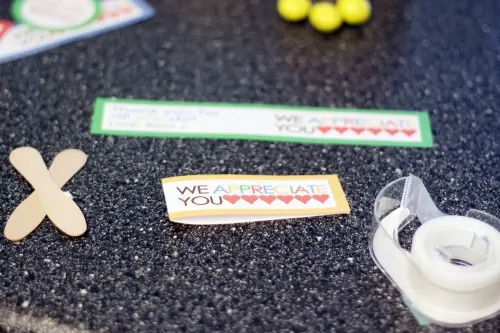 Cut out your banners, and fold them in half. I then simply put two rolled up pieces of tape on the wooden spoon, and attached it to the banner.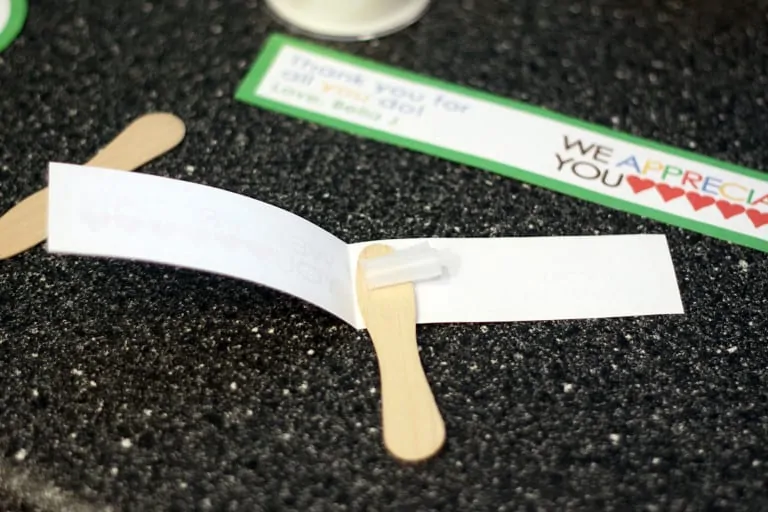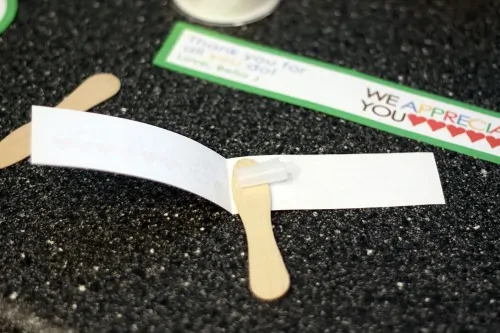 Fold the paper together and attach one more piece of tape…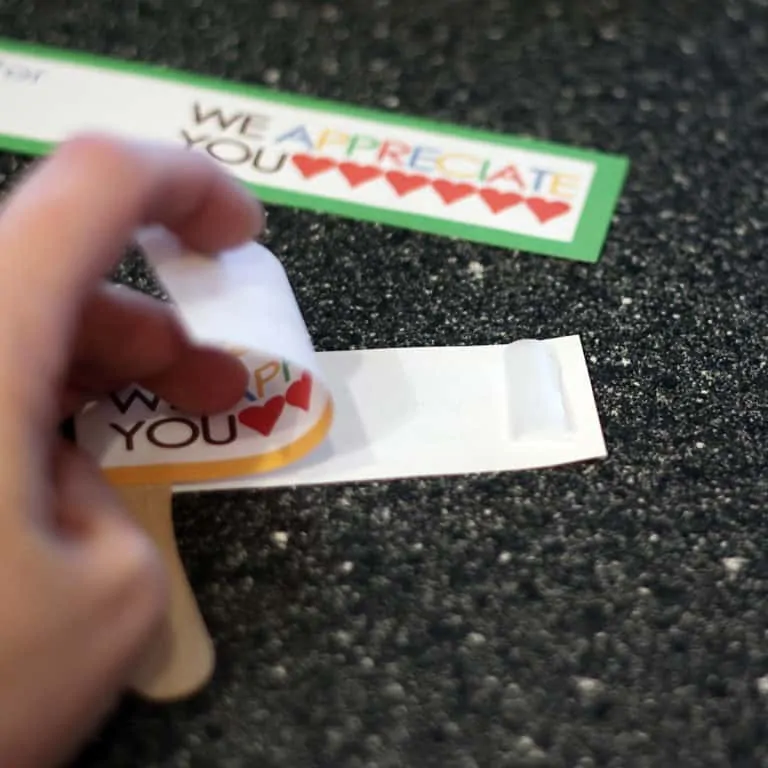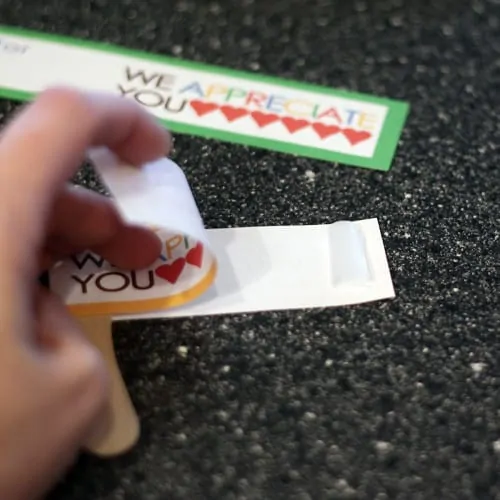 And your cute little banner flag is made!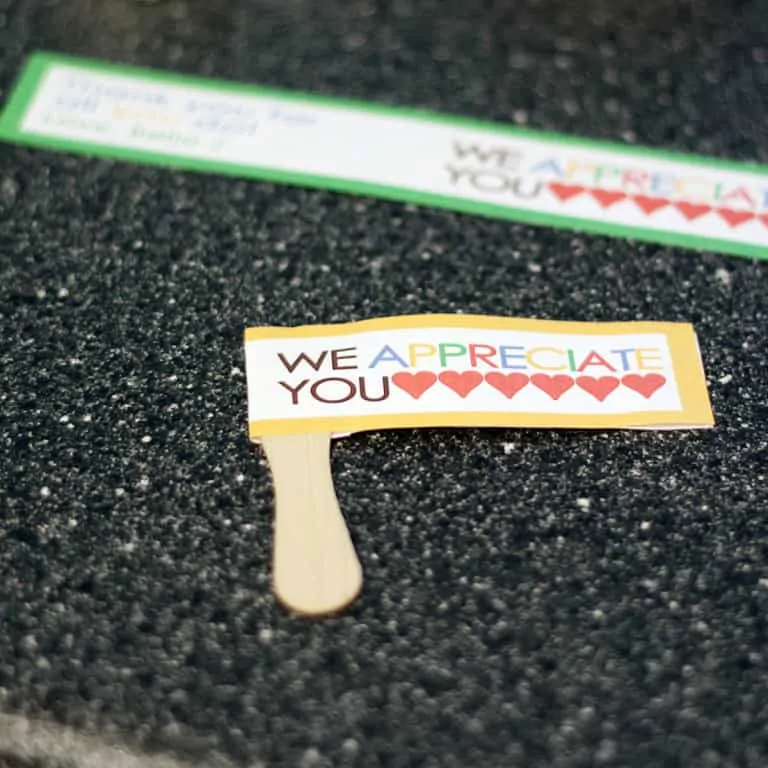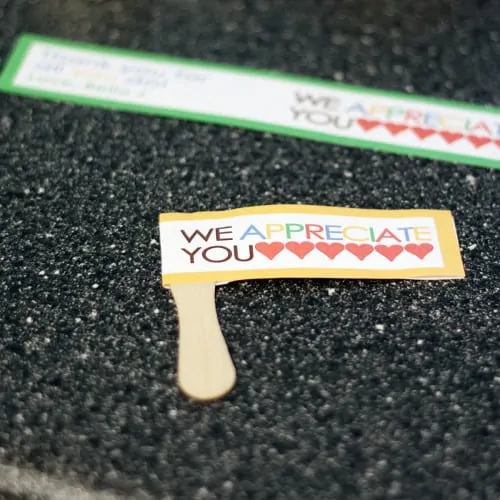 Remove the frosting from the refrigerator and spoon it on top of cupcakes. I found that using a cookie dough scoop worked best (I tried a spoon, and an ice cream scoop, and didn't get the results I wanted). Also grab some sprinkles and something to use as your "cherry on top" of the sundae. The first time I made them, I used red peanut M&M's, because I'll be darned if I couldn't find gumballs. After using up my red peanut M&M's, I planned to move to yellow, but then remembered I had some plain red M&M's, and they got the job.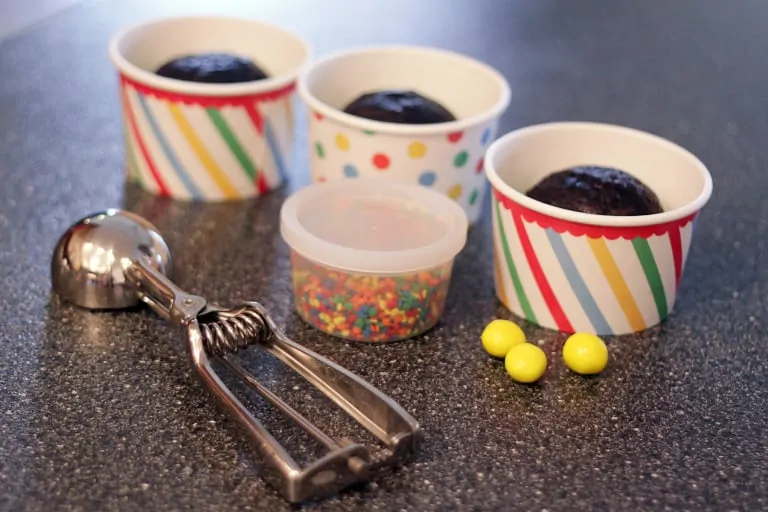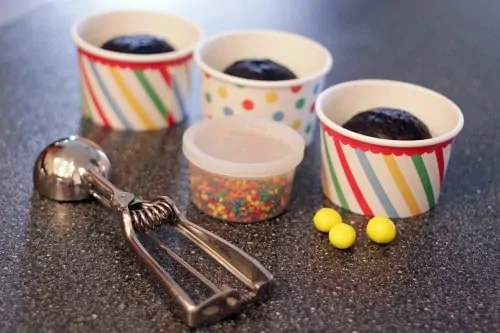 Scoop out a generous portion of frosting…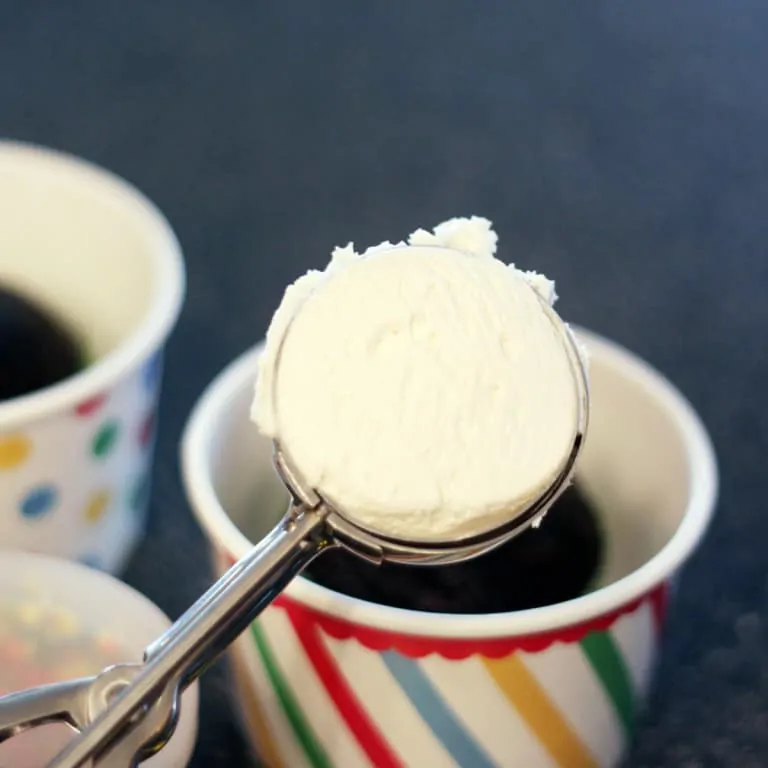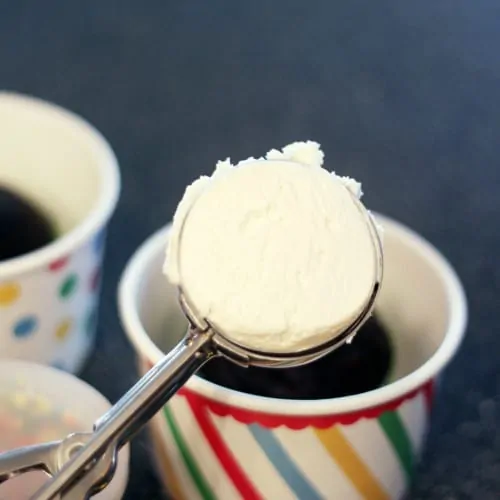 And put it on top of your cupcake…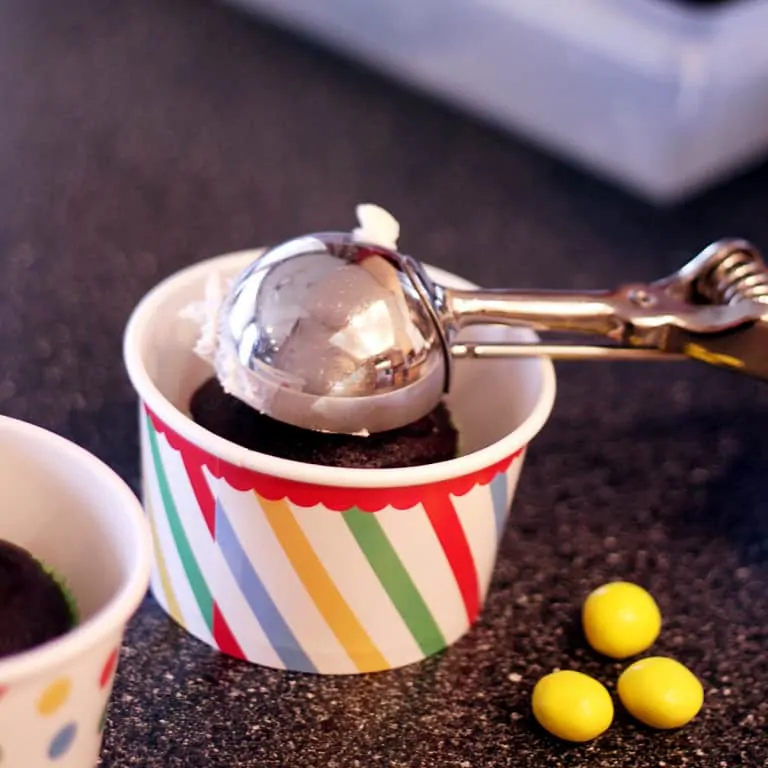 Next, melt some melting chocolates. I used the Wiltons, but Candiquik also works great. Melting chocolate chips will not bring the same results, so make sure you use a melting chocolate or almond bark, such as the Wiltons or Candiquick. My local Walmart carries both. Once your chocolate is melted, let it cool for a minute or two. Then spoon it on to your frosting…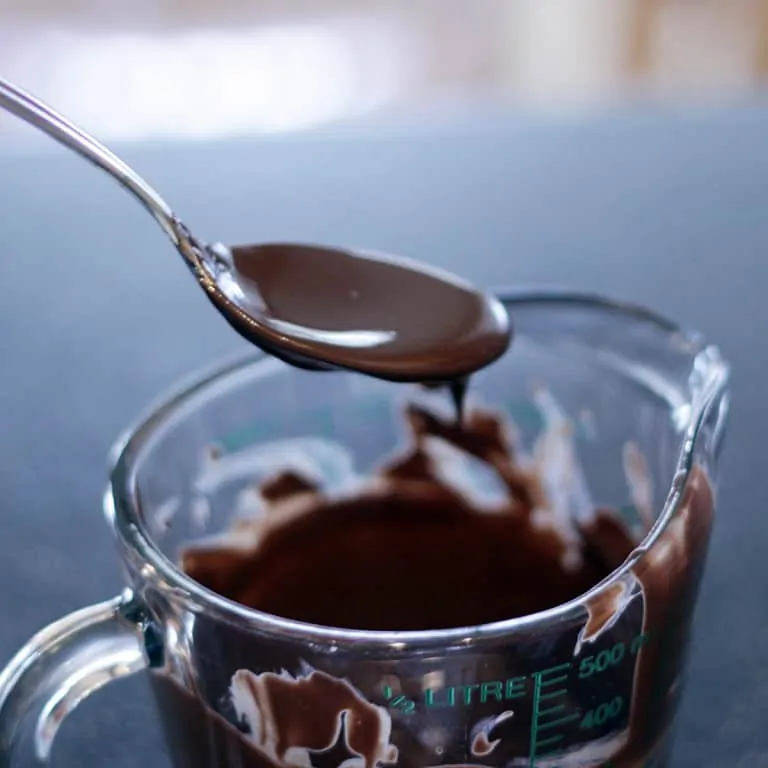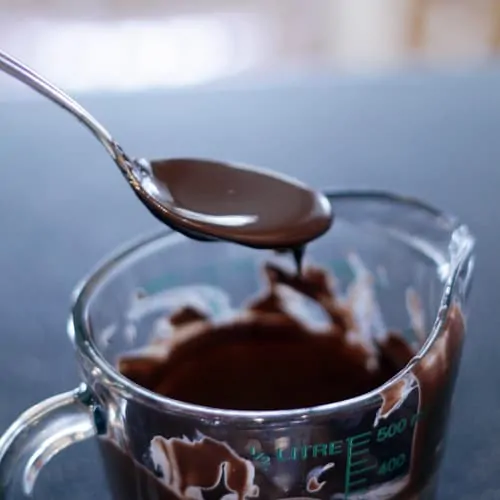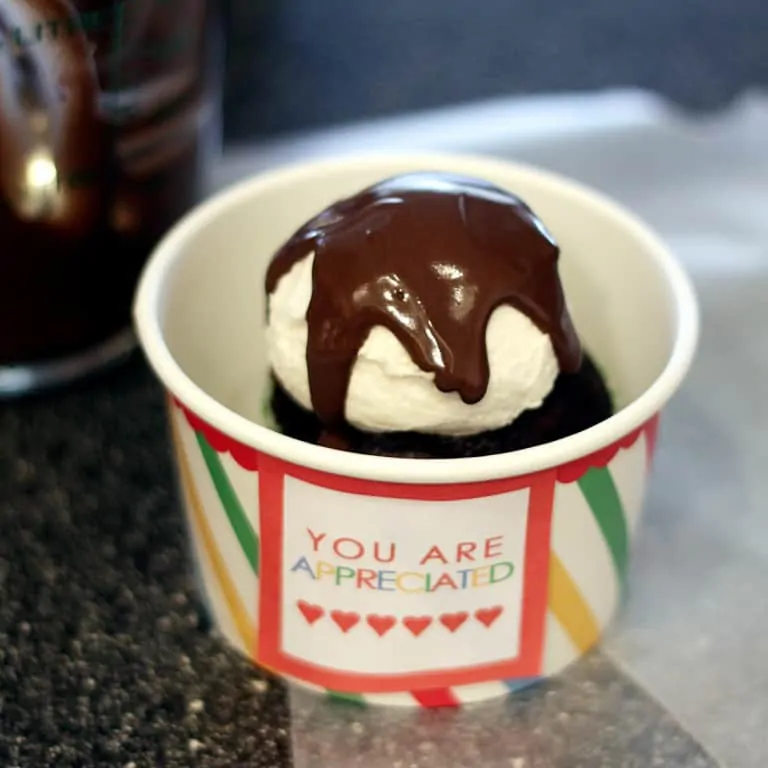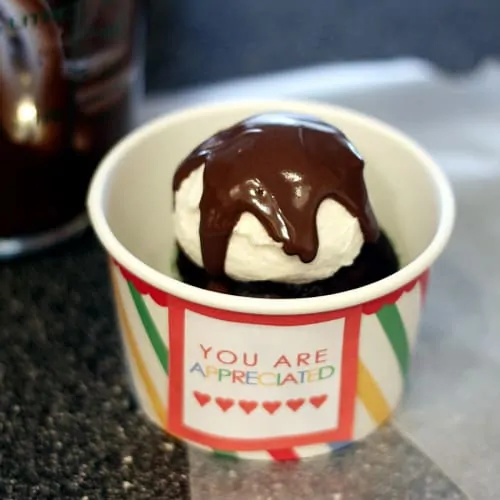 Add your sprinkles and top with whatever you are using for a cherry…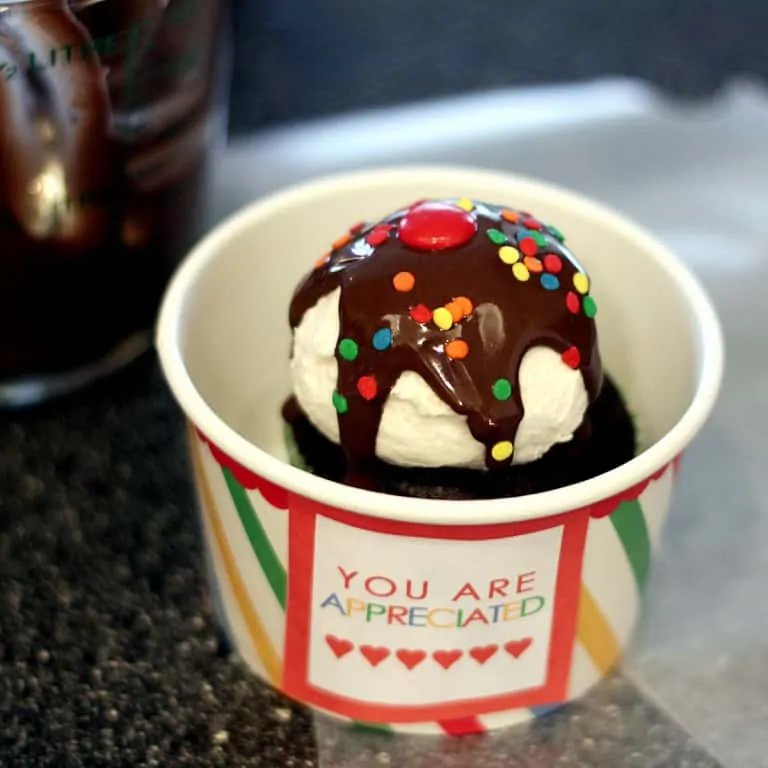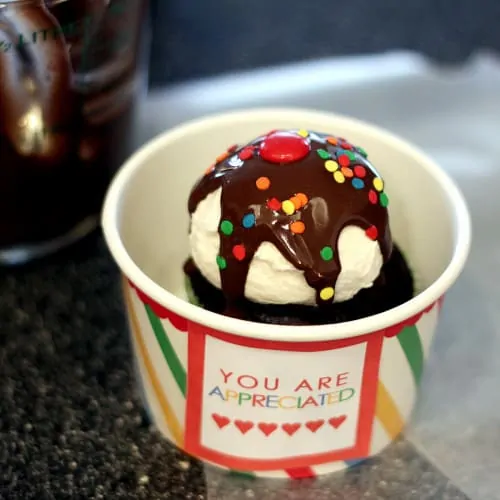 Now insert your wooden spoon / flag / banner type thing and you're done!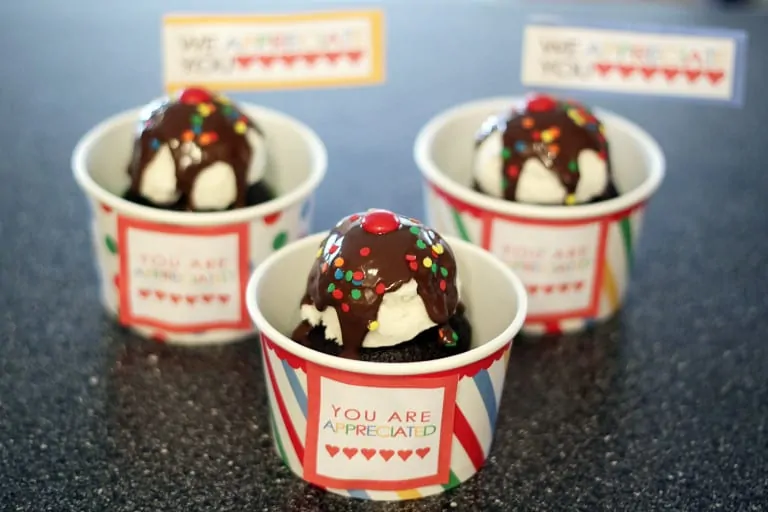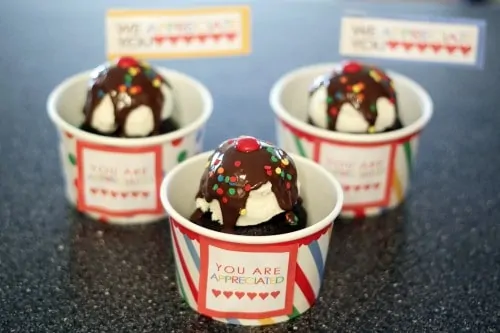 Tomorrow I will show how I packed them up with cellophane to take to school. Because the ice cream cups aren't that cheap (or easy to find locally) I only used those for the ones that would be gifts, but they are just as cute without the ice cream cups…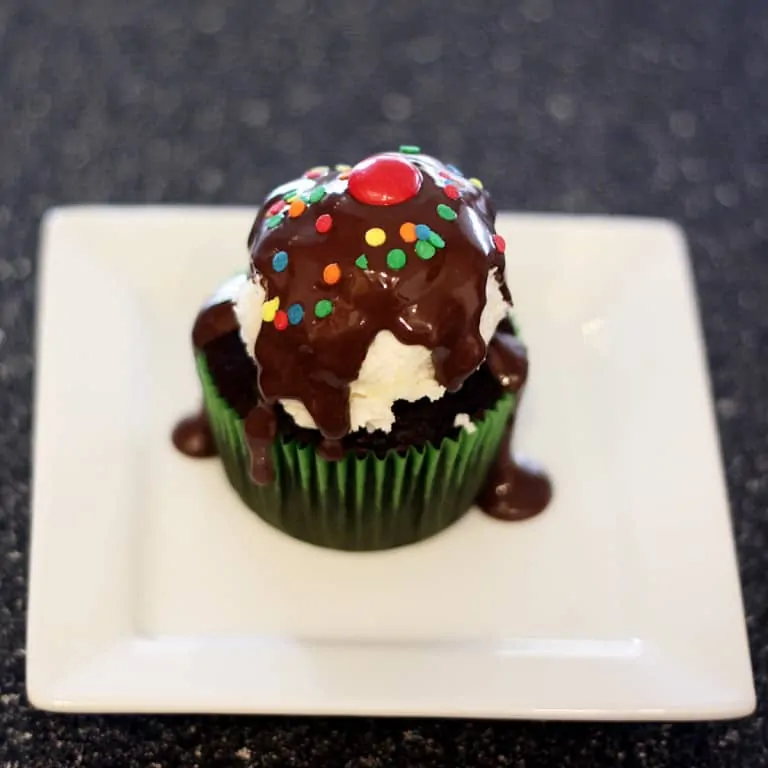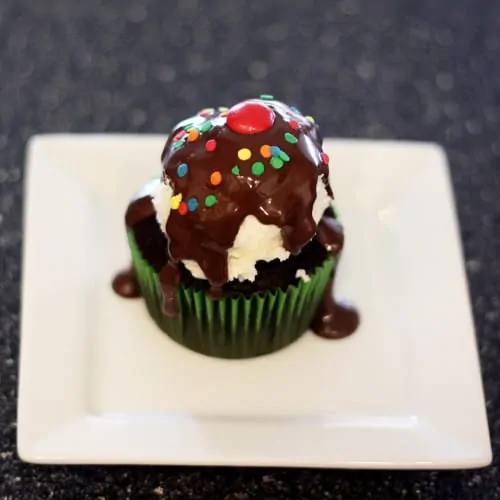 I'm so in love with these! The best part, they taste SO good. The frosting is divine, and putting a chocolate coating on frosting? BRILLIANT. Have fun, and don't forget you can download the free printables to use with them. Enjoy!