Keep your celebration simple and delicious this New Year's Eve with a kid friendly charcuterie board.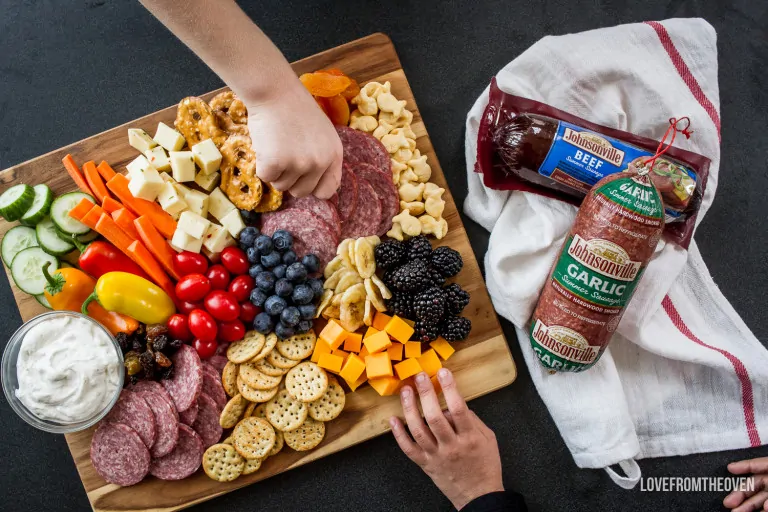 With all the craziness of Christmas, I never feel like I'm quite prepared for celebrating New Year's Eve. This year I decided to keep our meal completely simple and totally delicious. Kid friend charcuterie board anyone? No cooking, no baking, no spending hours in the kitchen, just easy and delicious food to share with those you love.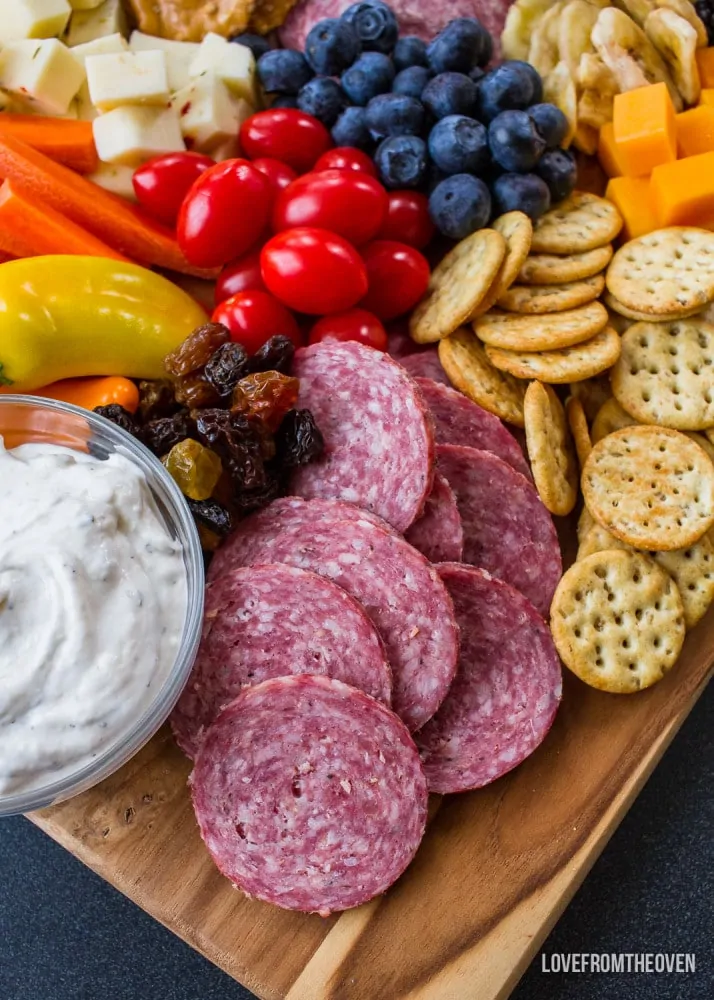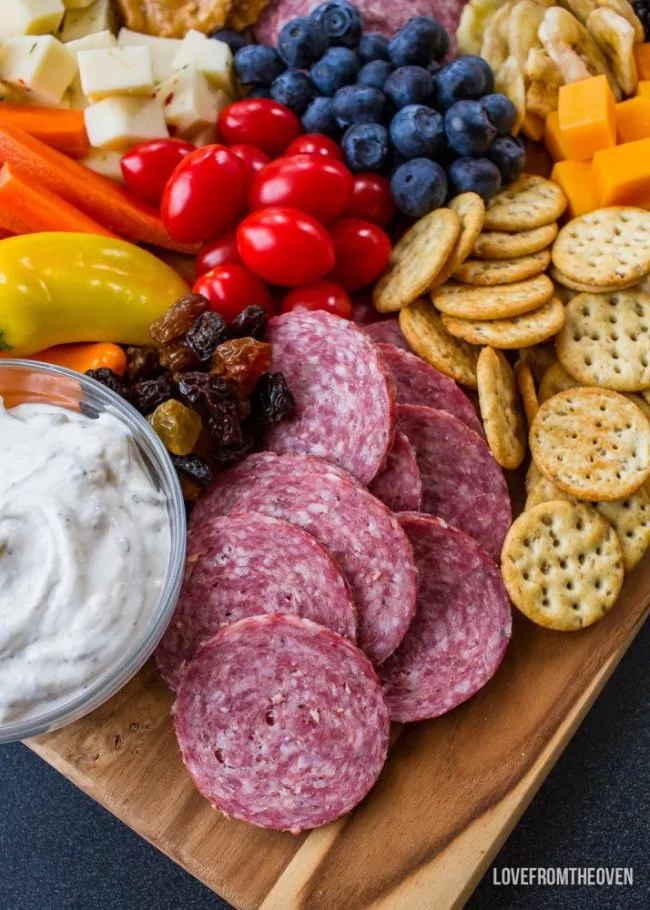 When the folks at Johnsonville Summer Sausage asked if I would like to share how I save time when entertaining during the holidays, a charcuterie board immediately came to mind. One that the whole family would love.
As popular as charcuterie is these days, I like a simple meat and cheese board like this for introducing my kids to all sorts of flavors. Not only can you pack these full of different flavors, colors and textures, they are so flexible and easy to prepare.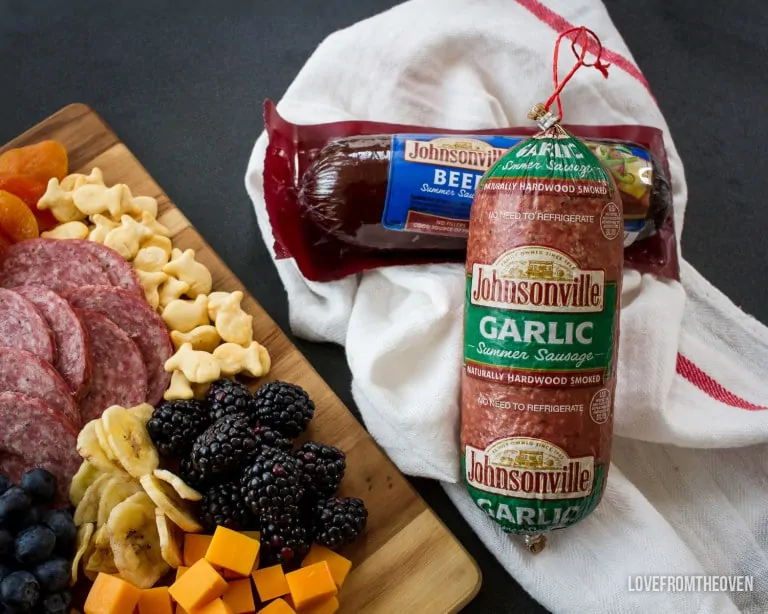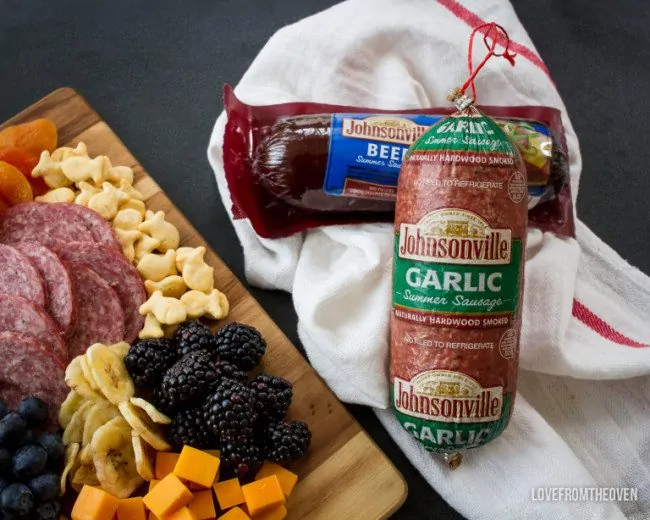 While I like to entertain, I don't like the stress that hosting get-togethers can sometimes bring. It's easy to get carried away and try to make everything perfect and over the top, but truth be told I really don't end up enjoying those type of events.
The focus is more on preparing to entertain than spending quality time with friends and family. It seems that almost every New Year I resolve to simplify things and spend more time with friends and family, and a simple meat and cheese board like this really incorporates both of those ideals.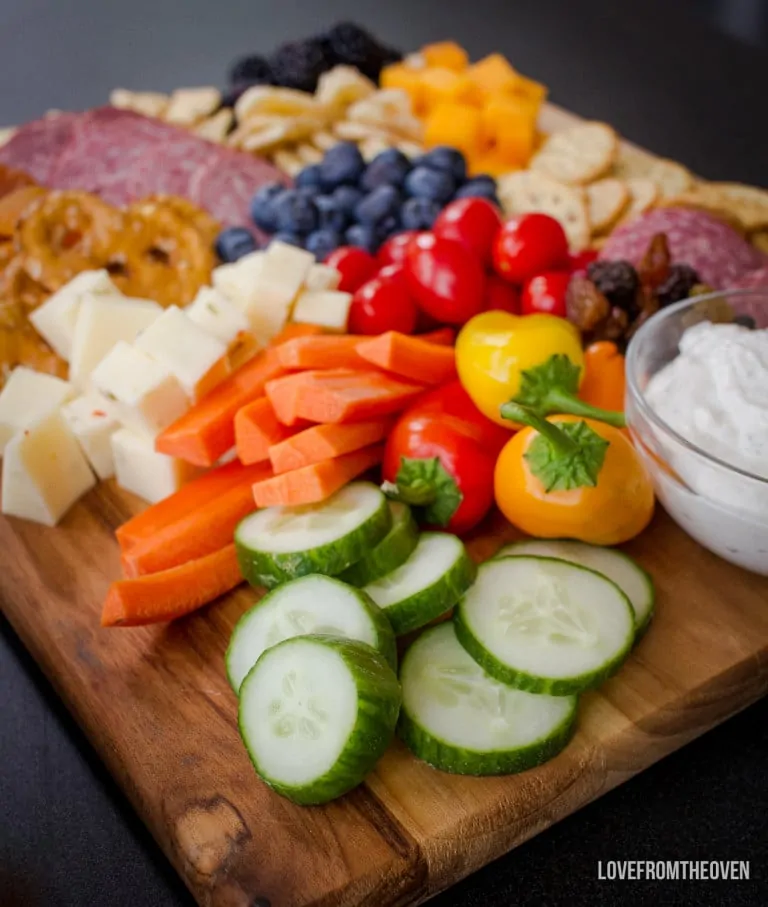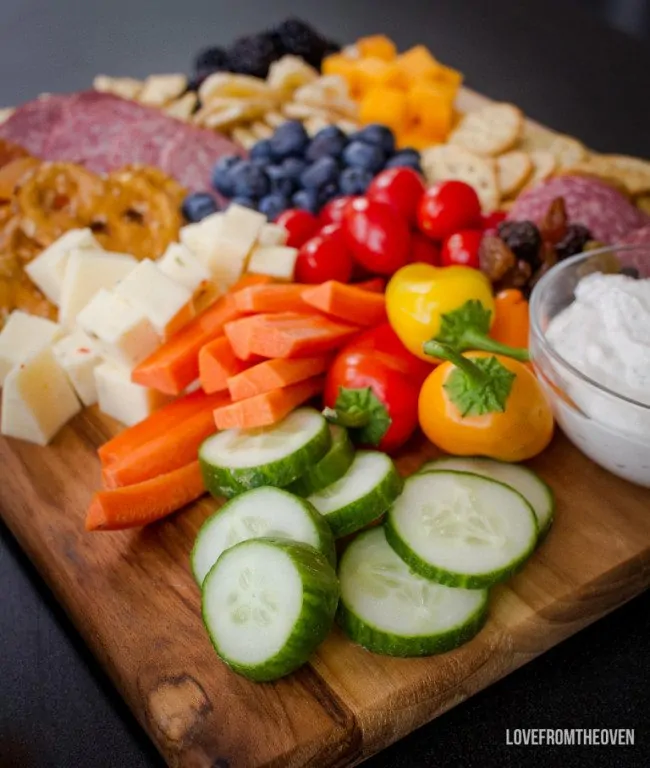 In that whole "live and learn" thing, I've figured a few ways to keep my entertaining more enjoyable for everyone. Here are a few of my tips for for hosting a fun party that everyone, including the hostess, will enjoy.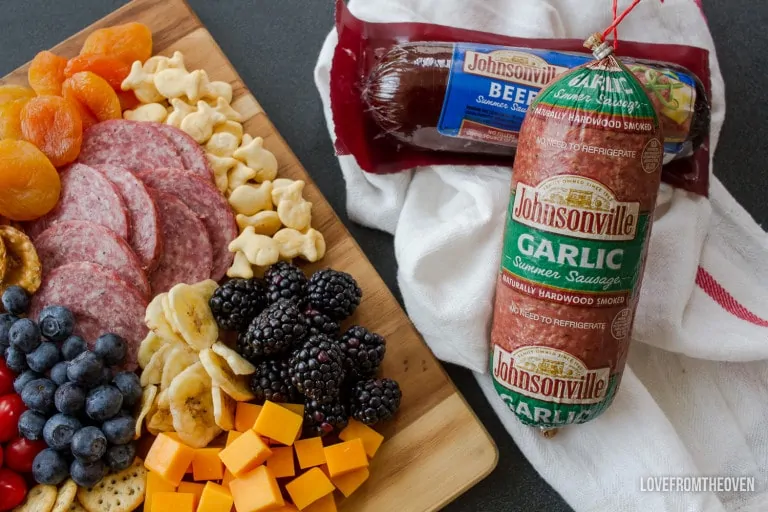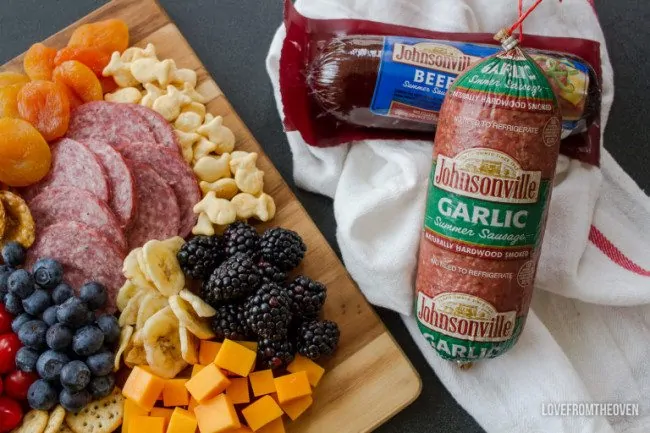 1. Keep it simple. So often we want to go over the top with lots of ideas, decor, food, activities and themes. While for some this is an enjoyable way to go, for others it can turn things into one big ball of stress.
Keeping it simple is okay, and often more enjoyable. Your friends and family want to spend time with you, not just with what you've prepared for them!
2. Take short cuts where you can. Not everything has to be made completely from scratch. I'm a big fan of semi-homemade items and meals. If I can skip cooking all-together, even better! A delicious meat and cheese charcuterie board is absolutely PERFECT for that.
3. If you have kids involved, make sure you have kid friendly options. Kids are picky-eaters, it's just a fact of life for many. I pick my battles, but a time such as New Year's Eve with friends and family isn't where I want to find my battleground.
That's why I love creating a kid friendly charcuterie board. I stick with simple cheeses that my kids are familiar with, mix in crackers, pretzels, fruits, veggies, dips, nuts and Johnsonville Summer Sausage. Not only does this create a delicious, kid pleasing and fun meal, but the kids are getting something from all the food groups.
4. When guests ask what they can bring, as they always do, tell them something! So often we take it all on ourselves, when our guests would love to help. This is another fun thing about a charcuterie board, everyone can contribute and you can assemble it with your guests.
This is a great way to get a lot of variety and try some new flavors and share your favorites. You could assign different guests different types of food such as cheeses, crackers or fruits, or let everyone bring their favorites and see what you end up with!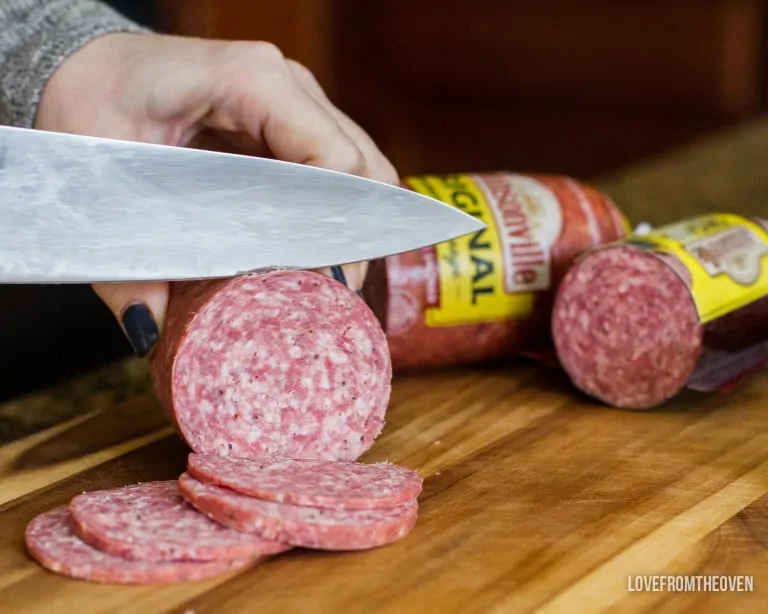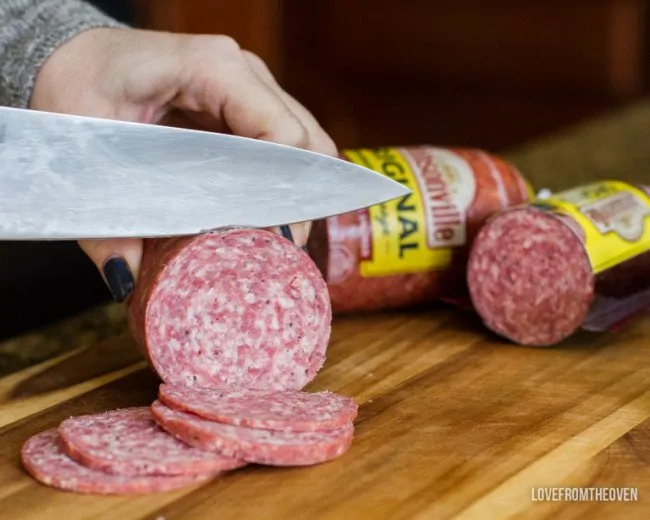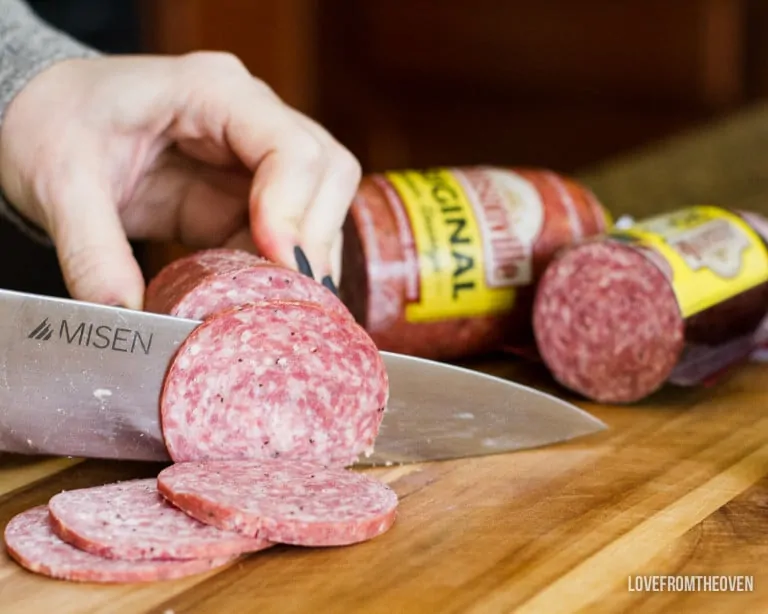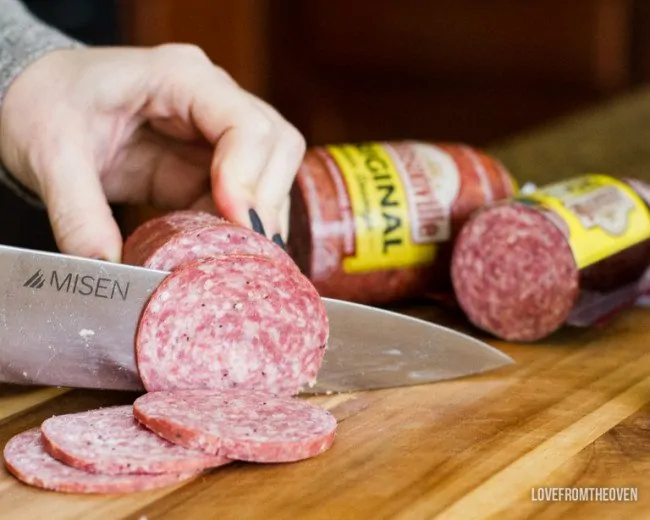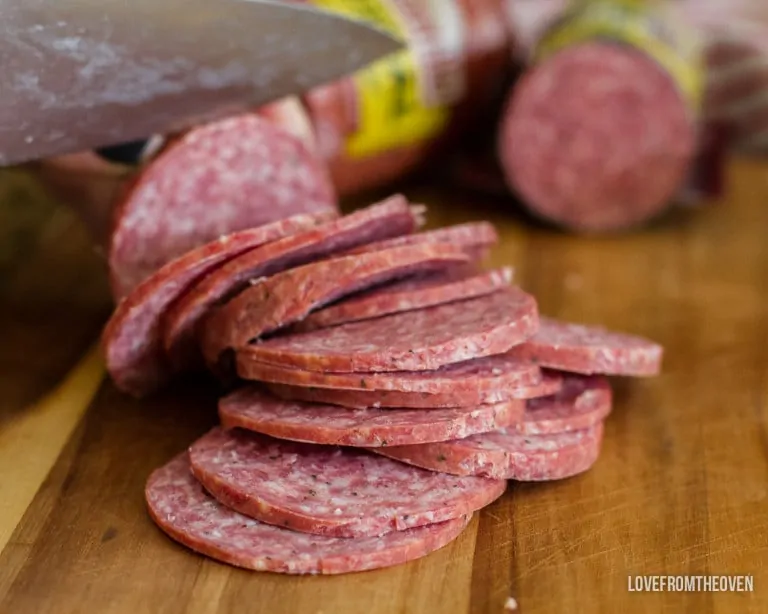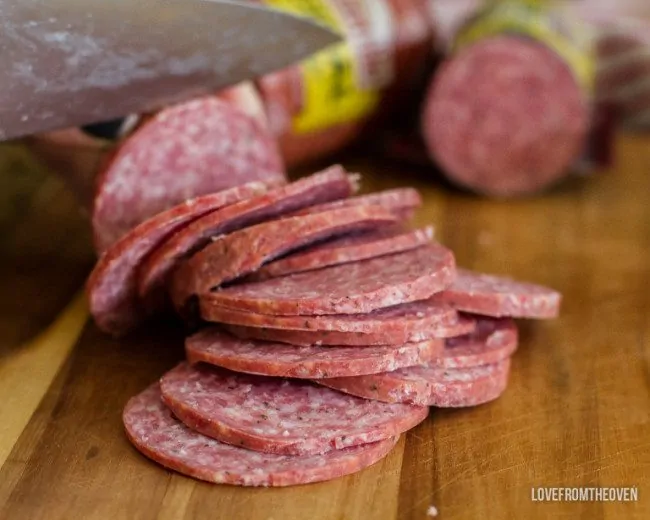 If you haven't served a charcuterie board for your family yet, I know they will love it. Fill with with a variety of foods and flavors you love. It can be exotic or kid friendly like mine. It's hard for little (and big) hands to resist so many great foods and flavors.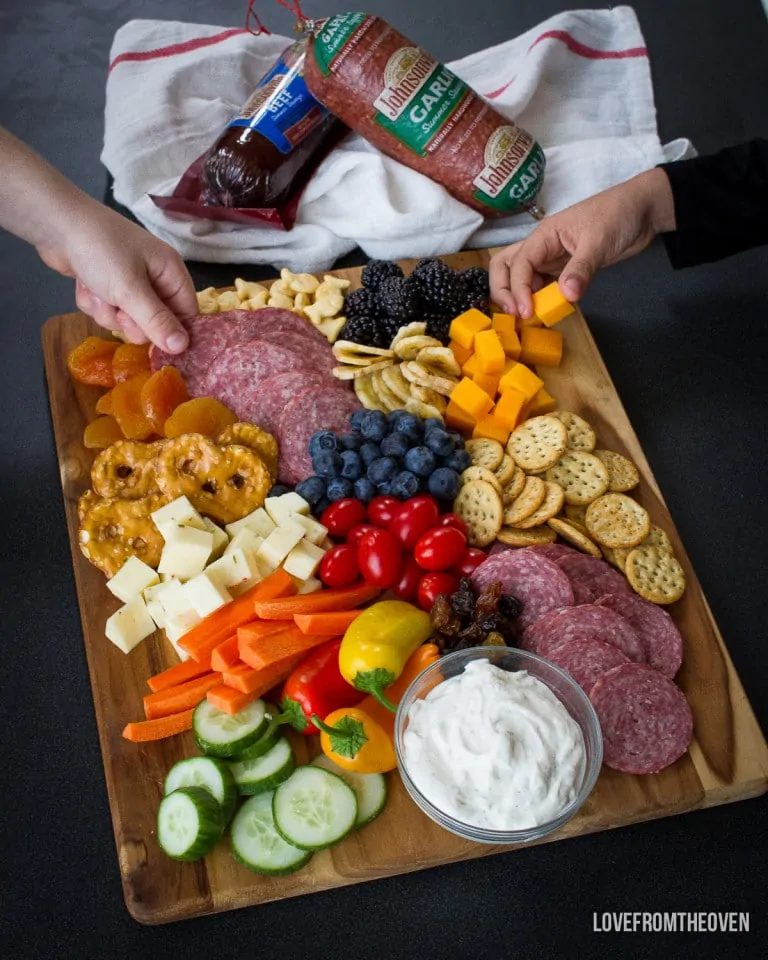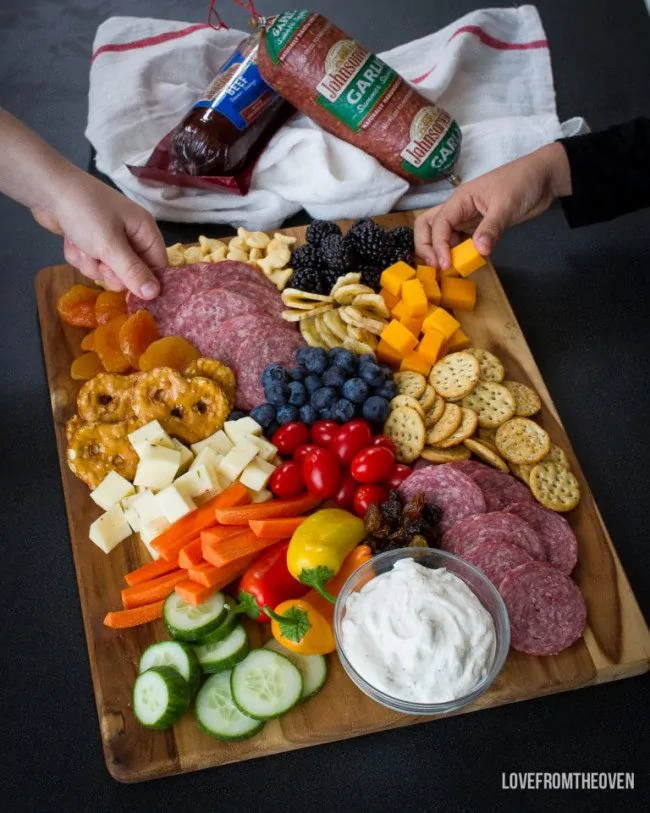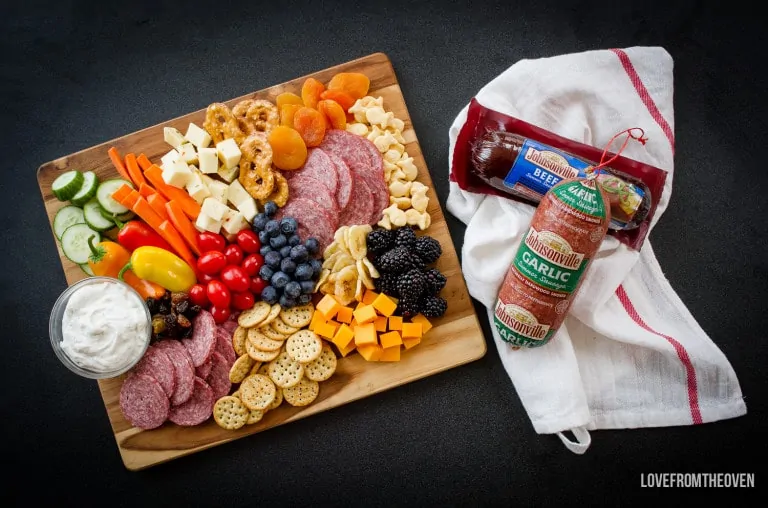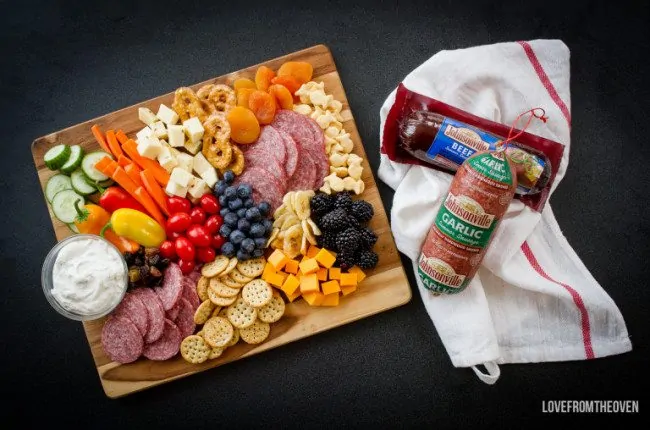 I hope that some of these ideas can help you with your entertaining for New Year's, as well as any occasion you are celebrating in the coming year.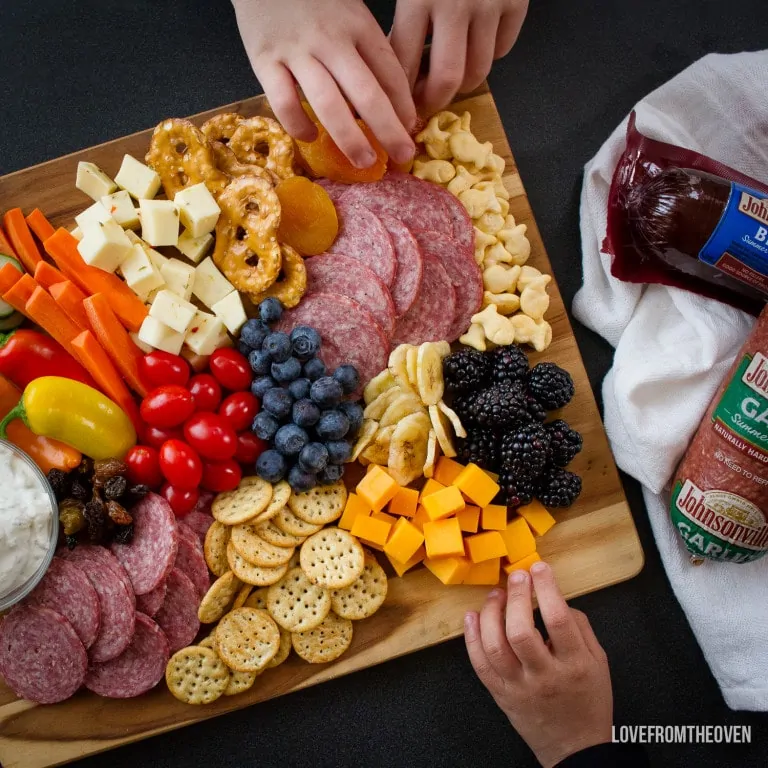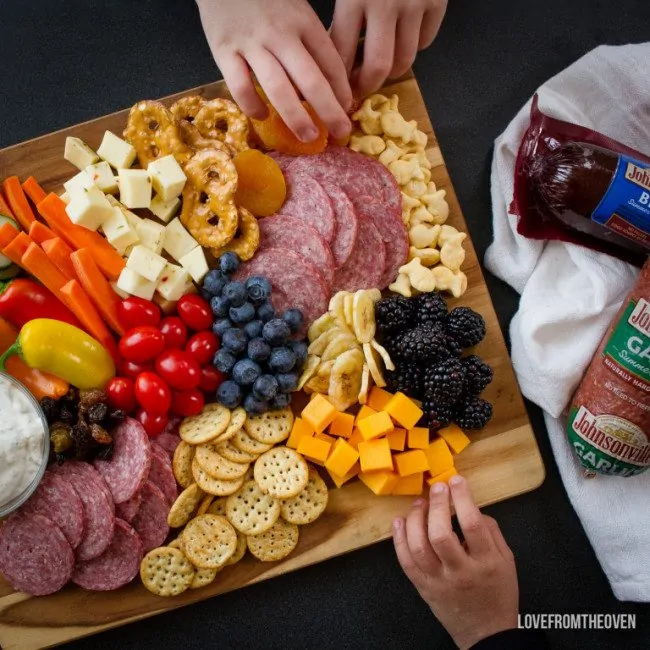 You can visit www.SummerSausageStory.com to view recipes and videos about Johnsonville's Summer Sausage, as well as an online store where you can get it delivered right to your door (talk about keeping it easy!).
If you love making meat and cheese boards or snack boards, make sure to check out Beautiful Boards, the amazing new book from my friend Maegan who blogs over at The Baker Mama.
It's packed full of, well, BEAUTIFUL boards! I gave this book to so many people for Christmas, it's really an amazing collection of very do-able boards.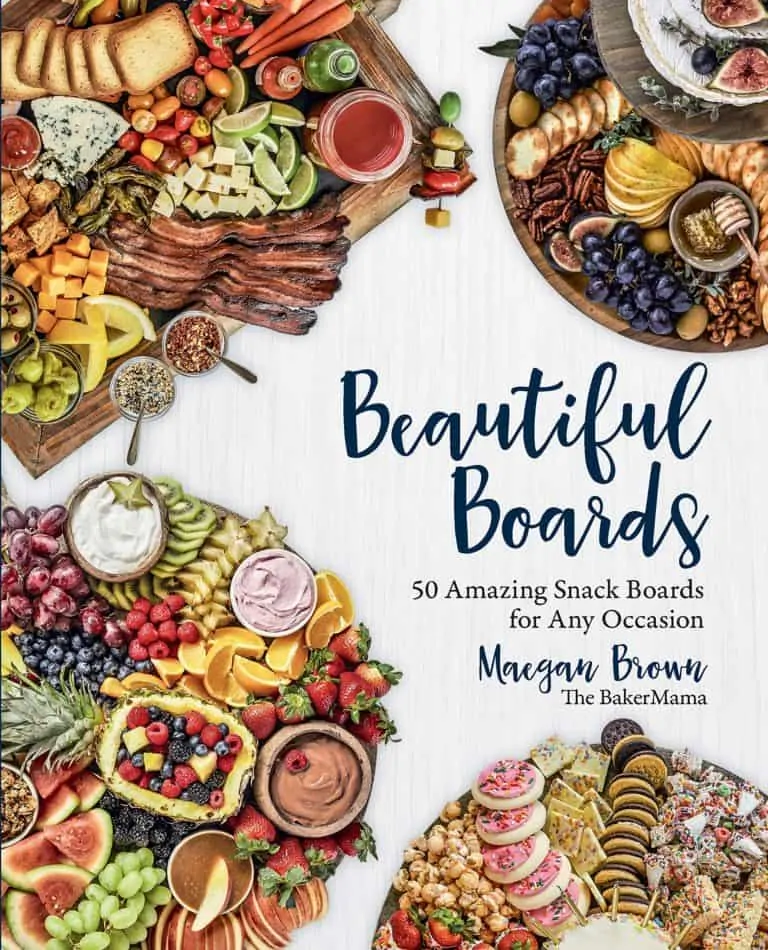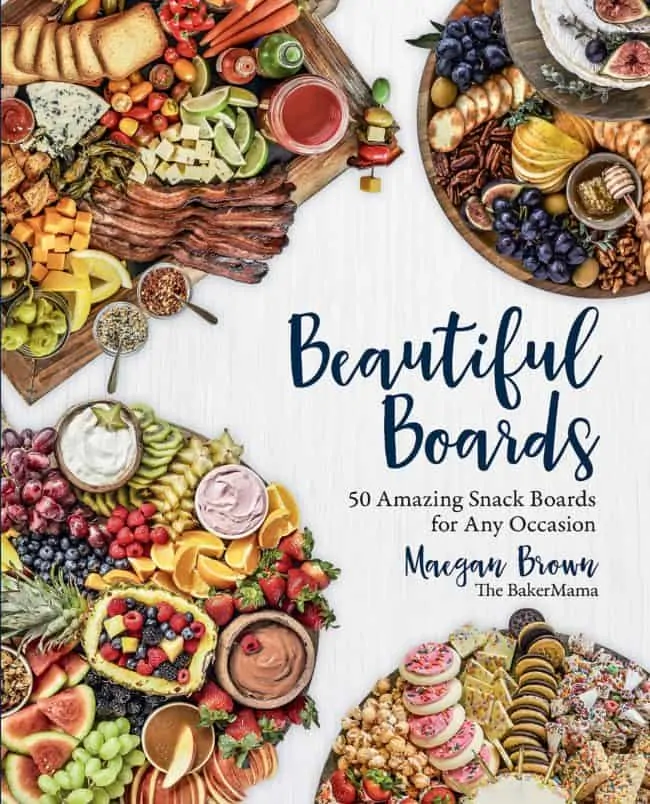 Wishing you and your family a safe, happy and healthy new year!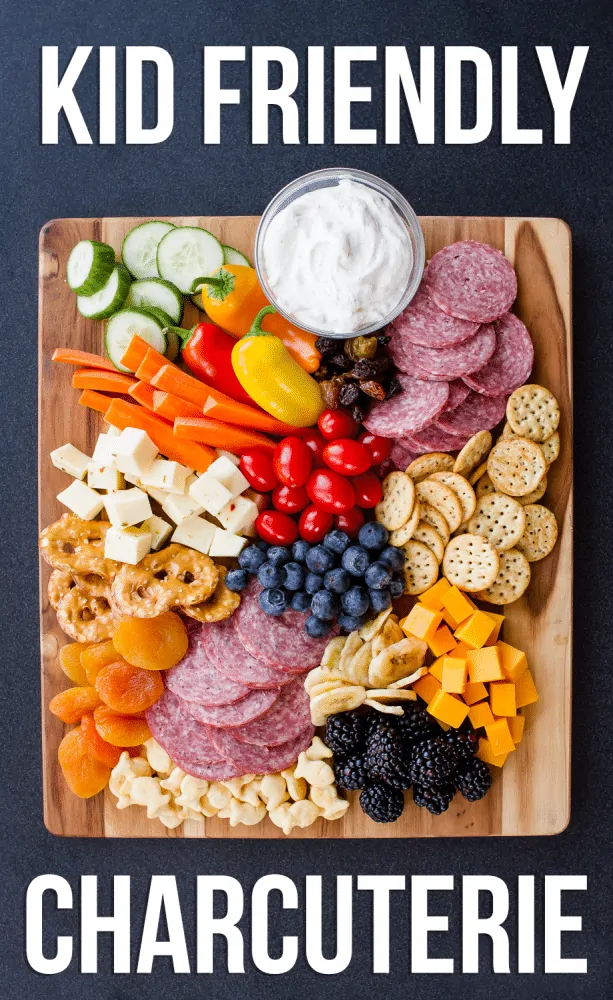 ORIGINALLY PUBLISHED DECEMBER 2016. This is a sponsored conversation written by me on behalf of Johnsonville. The opinions and text are all mine.