I am always looking for ways to lighten up some of our favorite recipes. With the holidays fast approaching there is so much food, so many sweets, temptation everywhere! When the folks at Glam Media asked if I would like to try Truvia® Baking Blend, I was happy to accept their offer. I have many readers who send me questions about reducing the sugar content in their recipes, and this seemed like a great opportunity to try out an option that might work everyone.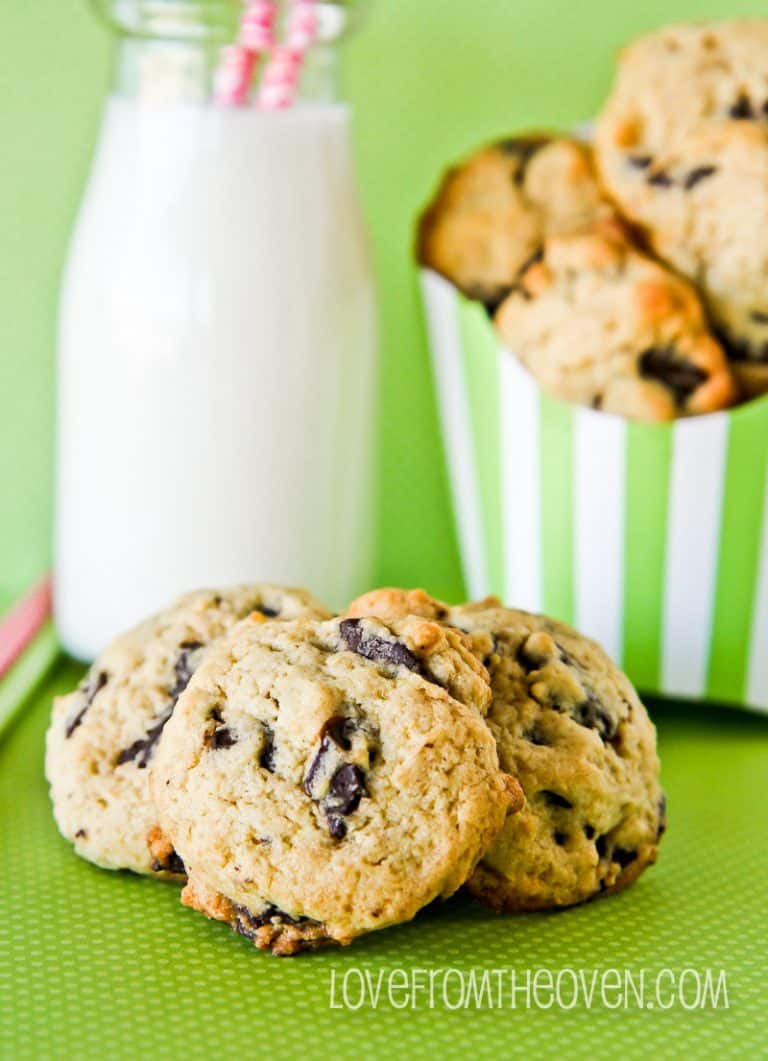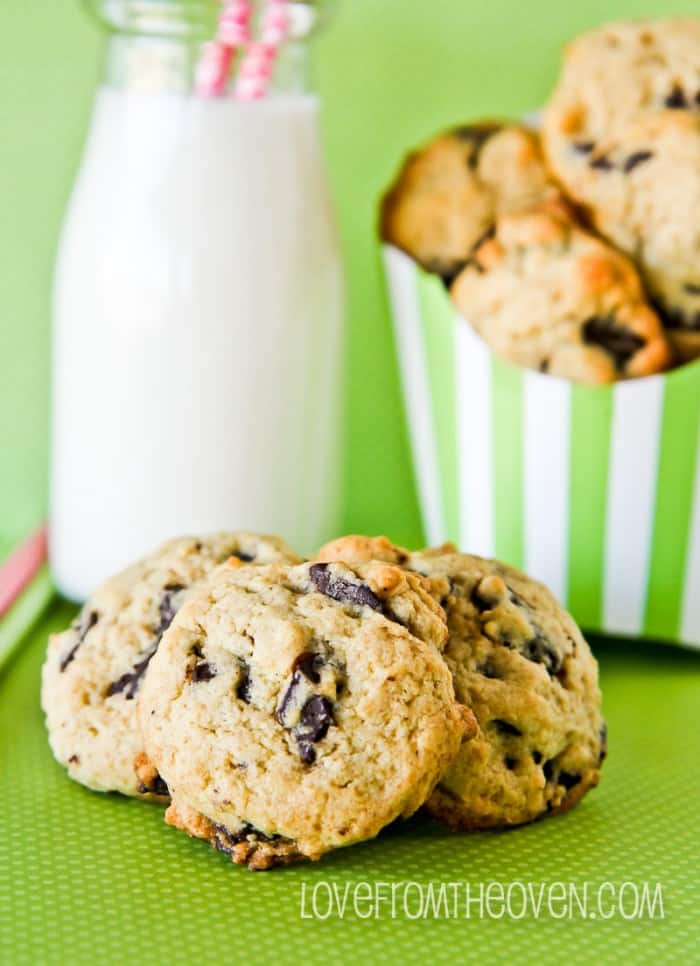 Truvia® Baking Blend with sugar brings out the sweetness in your cookies, brownies, cakes and muffins. Truvia® natural sweetener is natural, great-tasting sweetness born from the leaves of the stevia plant. I decided to make the Auntie's Chocolate Chip Cookies from the Truvia® natural sweetner website. This easy to make cookie has 15% fewer calories and 60% less sugar than the full sugar version.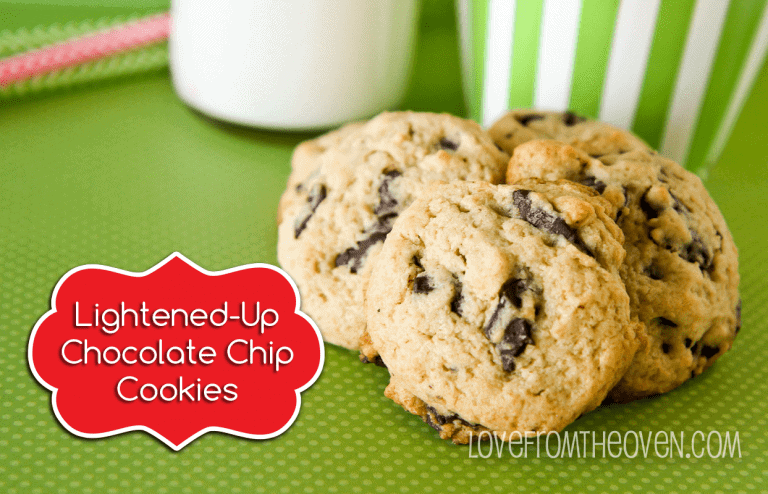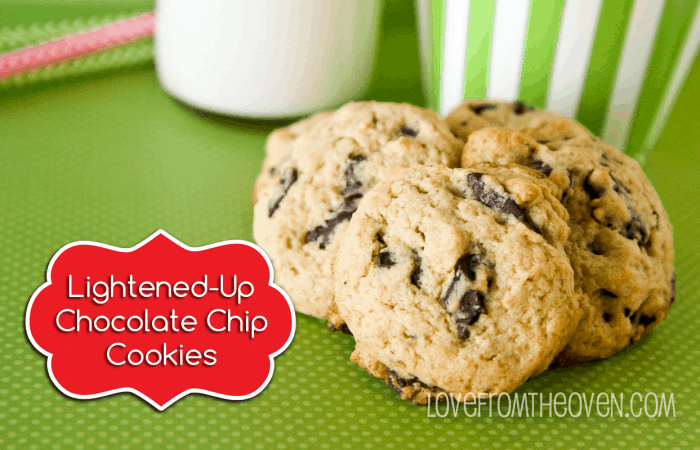 These cookies are every bit as easy to make as any other chocolate chip cookie recipes, and just as tasty! Ahh, cookie dough. Wonderful, glorious cookie dough. How I love thee!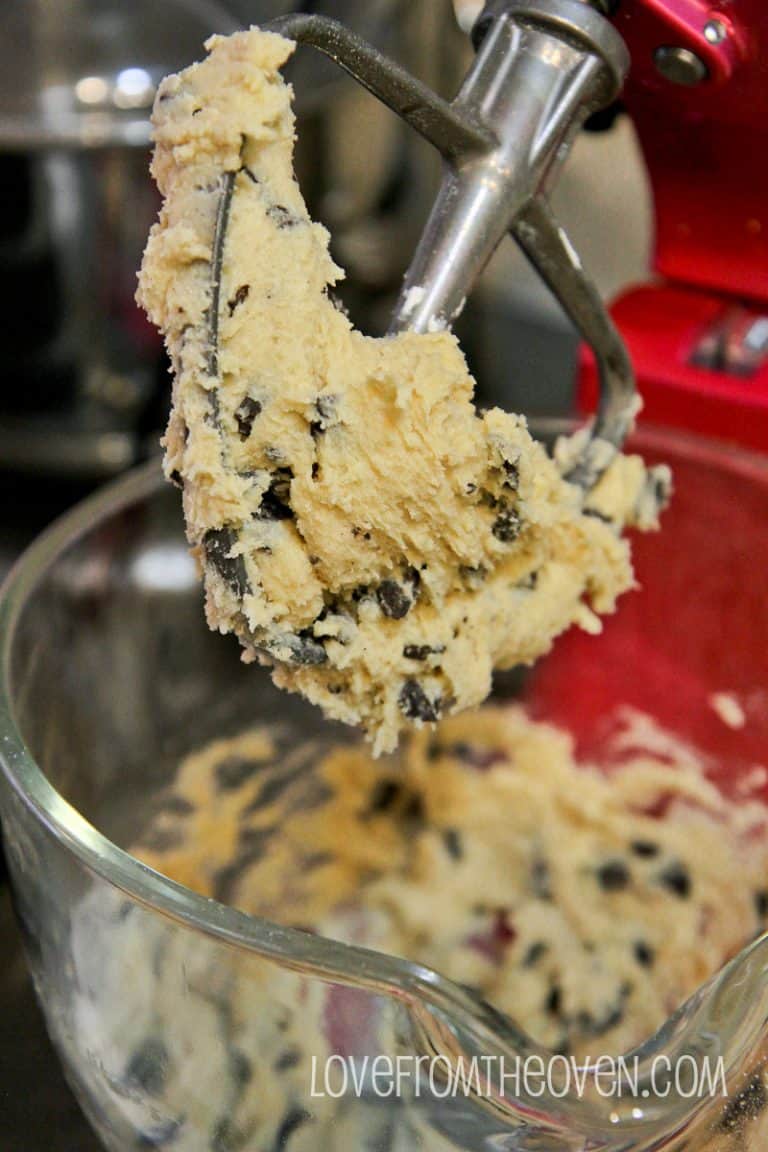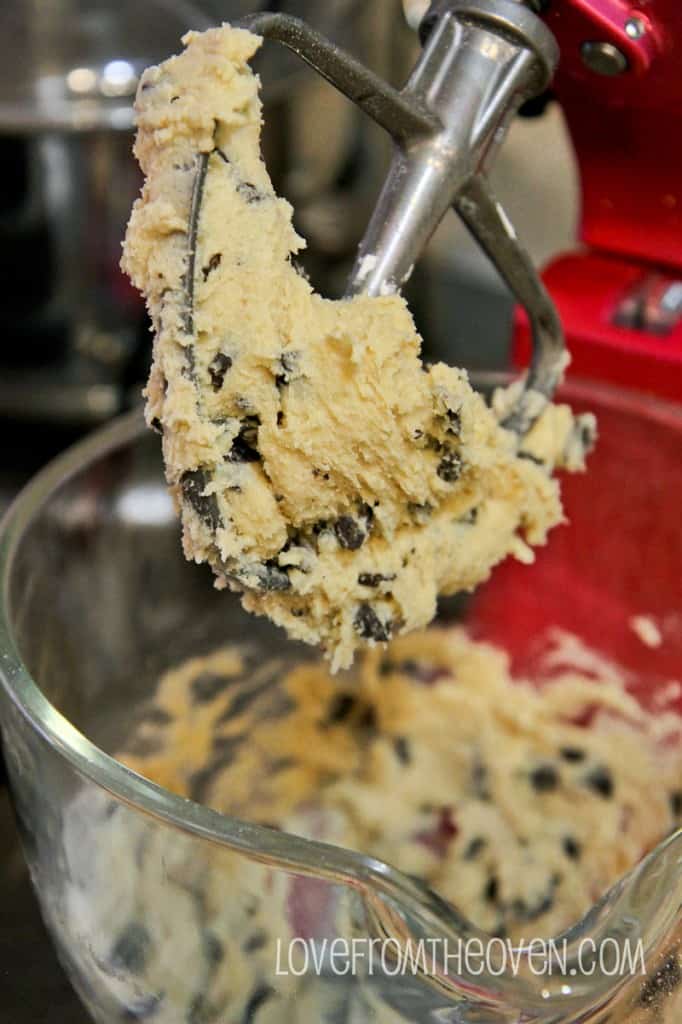 Truvia® natural sweetener offers a great way to keep sweets on your holiday menu while cutting back on some of the sugar content. Some of the other ways that I like to shake up my holiday recipes is swapping white whole wheat flour for all purpose flour and replacing some of the butter and oil in recipes with Greek yogurt, applesauce, pumpkin or bananas. It's nice to make a few simple changes and create a lighter version of your holiday favorites.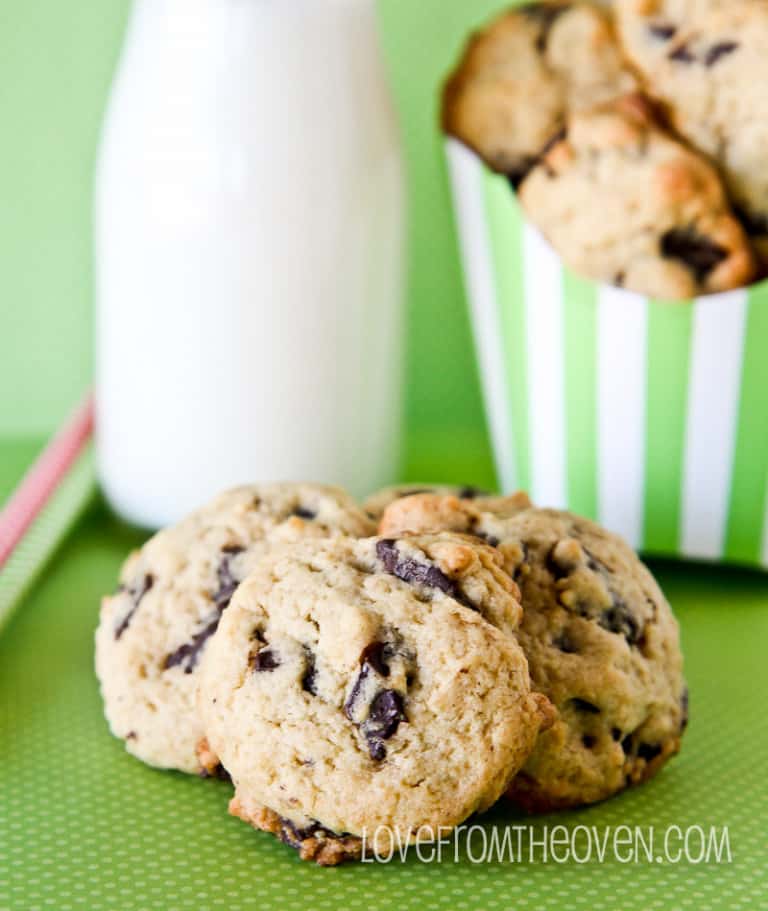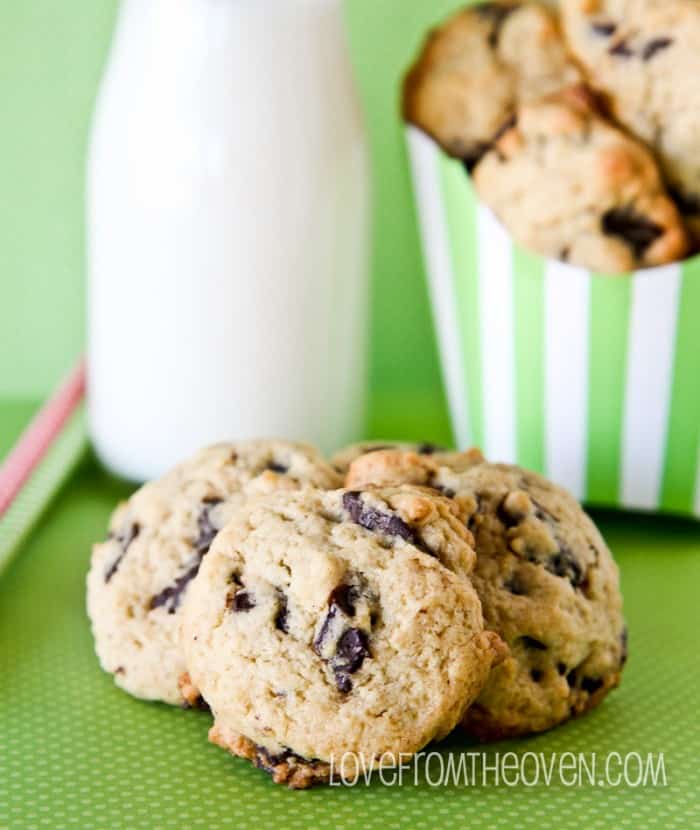 Truvia® natural sweetner currently has a #HealthierHolidays Baking Sweepstakes going on.  Head over to their Facebook page to enter to win #HealthierHolidays Baking Kit and to receive a $1.50 off coupon.
Looking for more great ways to lighten up your holiday recipes with Truvia® natural sweetner? I have a Pinterest board full of some great recipes using Truvia® natural sweetner. Head over to Pinterest to check them out!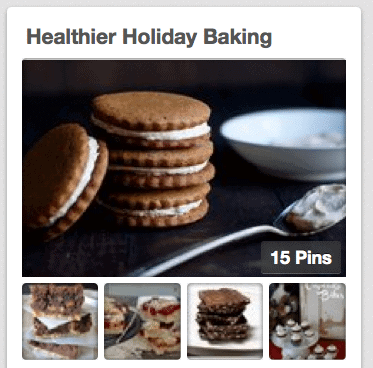 Ready for this delicious recipe? Here you go!
Lightened Up Chocolate Chip Cookies From Truvia
Recipe courtesy of Truvia
Ingredients
1 1

?8 cups flour

1/2

tsp

salt

1/2

tsp

baking soda

1/2

cup

1 stick butter, softened

1/4

cup

+ 2 Tbsp Truvía® Baking Blend

1/2

tsp

vanilla

1

large egg

1

cup

6 oz. chocolate chips

1/2

Tbsp

molasses

optional*

*Adding molasses will give cookies a darker color and richer flavor. This will affect nutritionals.
Instructions
Preheat oven to 375° F.

Combine flour, salt and baking soda in a small bowl.

Beat butter, Truvía® Baking Blend and vanilla (and optional molasses) in a separate large mixing bowl. Mix in egg.

Gradually stir in flour mixture. Stir in chocolate chips.

Drop rounded tablespoon on cookie sheets and press down to slightly flatten.

Bake for 9 to 11 minutes or until lightly browned.
Notes
**This cookie has 170 calories and 5 grams of sugar per serving compared to the full-sugar version that has 200 calories and 13 grams of sugar per serving.
Disclaimer
Nutrition information is estimated as a courtesy. If using for medical purposes, please verify information using your own nutritional calculator. Percent Daily Values are based on a 2000 calorie diet.
Check out some of these other great recipes from Truvia® natural sweetner…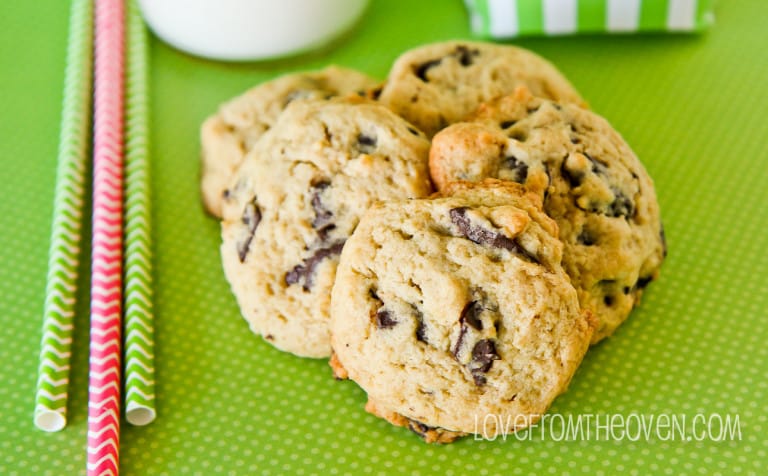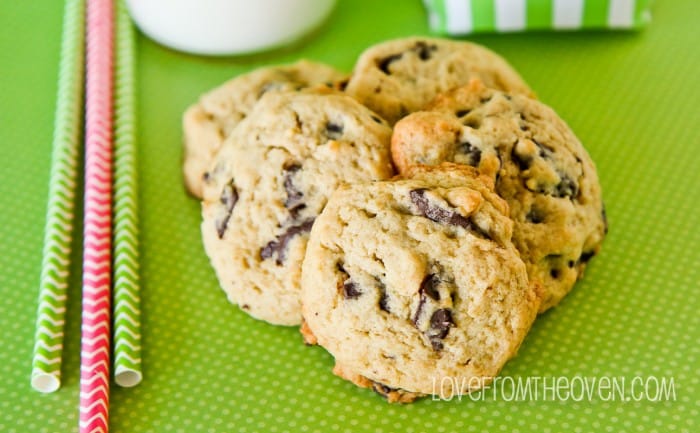 Truvia® natural sweetener is a great tasting, zero-calorie sweetener made with the best tasting part of the stevia leaf. One packet provides the same sweetness as two teaspoons of sugar, and is great in coffee, tea, or even your morning grapefruit. The sweetener is available in 40-, 80- and 140-count boxes, and in a spoonable jar. Truvia® Baking Blend blends Truvia® natural sweetener and sugar to provide a sugar-like taste and texture for recipes, with 75% fewer calories than sugar. For more info, check out Truvia.com/recipes or our Facebook, Pinterest, Twitter, and YouTube channels.
Disclosure: Compensation was provided by Cargill® via Glam Media. The opinions expressed herein are those of the author and are not indicative of the opinions or positions of Cargill®.