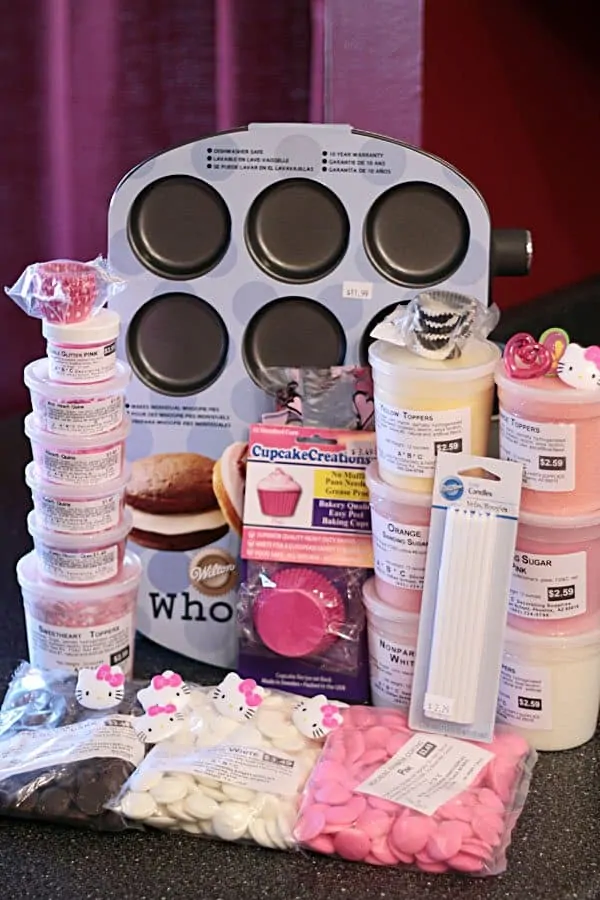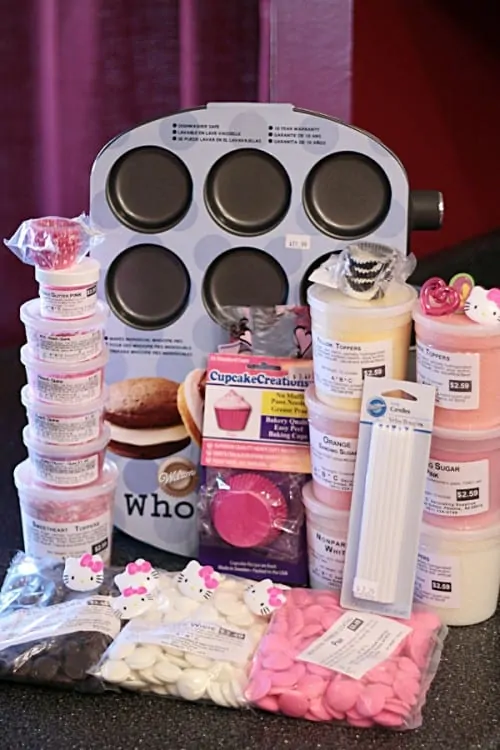 Happy Friday! With my husband working from home today, I thought I would take advantage of having the ability to visit my local baking supply – ABC Cake Decorating Supply – without a baby and stroller in tow. With Valentine's Day and birthdays for both my girls coming up, this baking mama needed to replenish her sprinkle stock.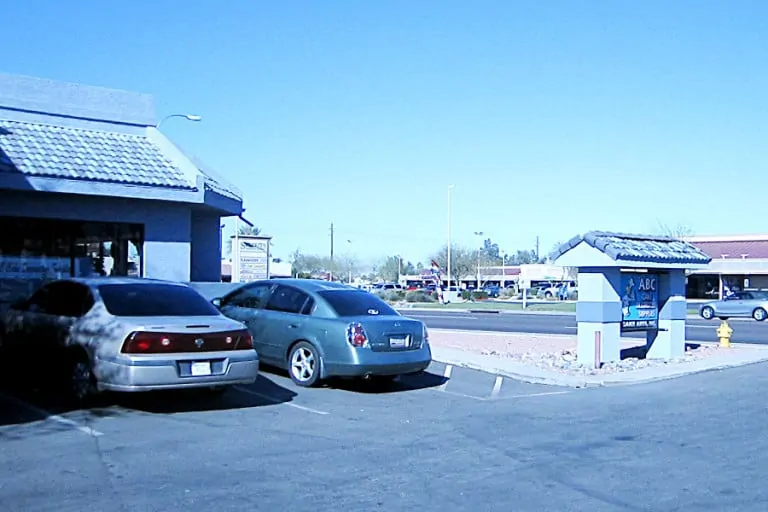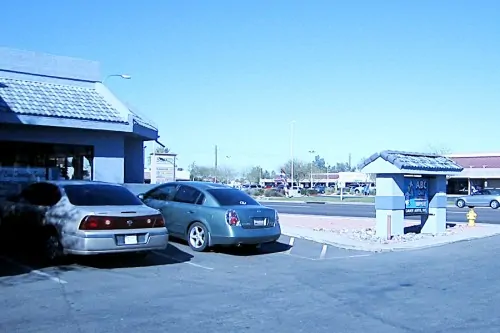 ABC is located in downtown Phoenix and I've probably been visiting it for close to 20 years. They have everything you could want for baking. Chocolate, frosting, sprinkles, cupcake liners, bakery packaging, an insane amount of cookie cutters and all the baking pans and molds you could dream of. It's awesome.
When you first walk in you are usually greeted with a wall of holiday items, and they had the Valentine's goodies out in full force. Sprinkles, frostings, cookie cutters, heart shaped pans, more cupcake toppers than you even realize existed.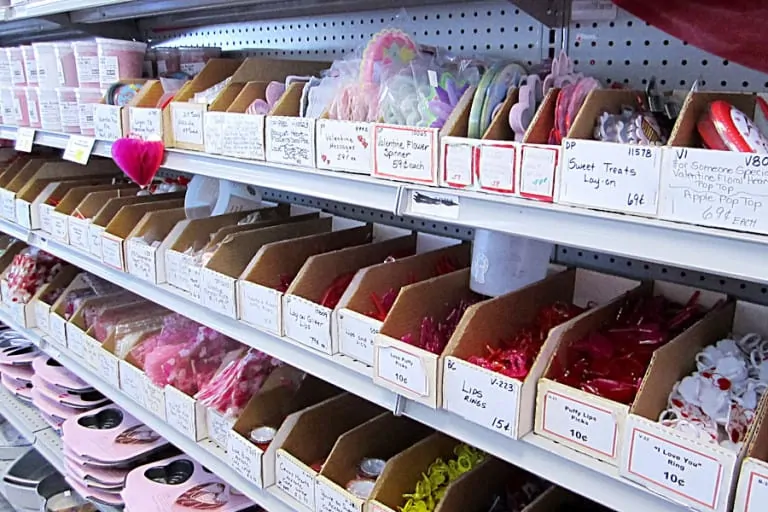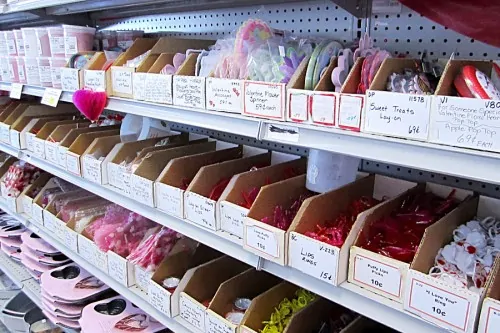 The next place I always head to is what I refer to as "the wall of sprinkles". Yes, it's a wall of sprinkles. To be fair the wall also includes melting chocolates, fillings, caramels and a few other great things, but really I'm all about the bright and pretty sprinkles. Yeah, I'm shallow like that.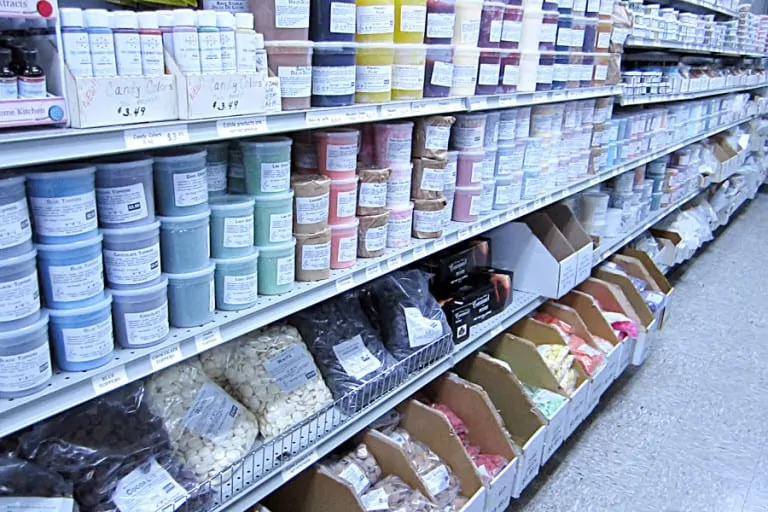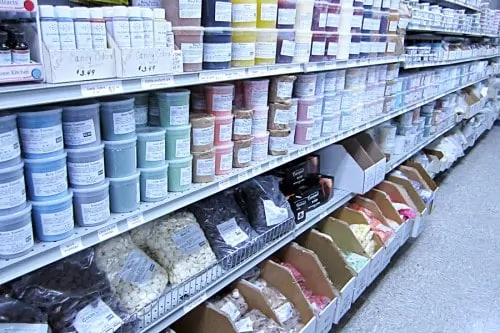 Nice, eh? Let's take a second look…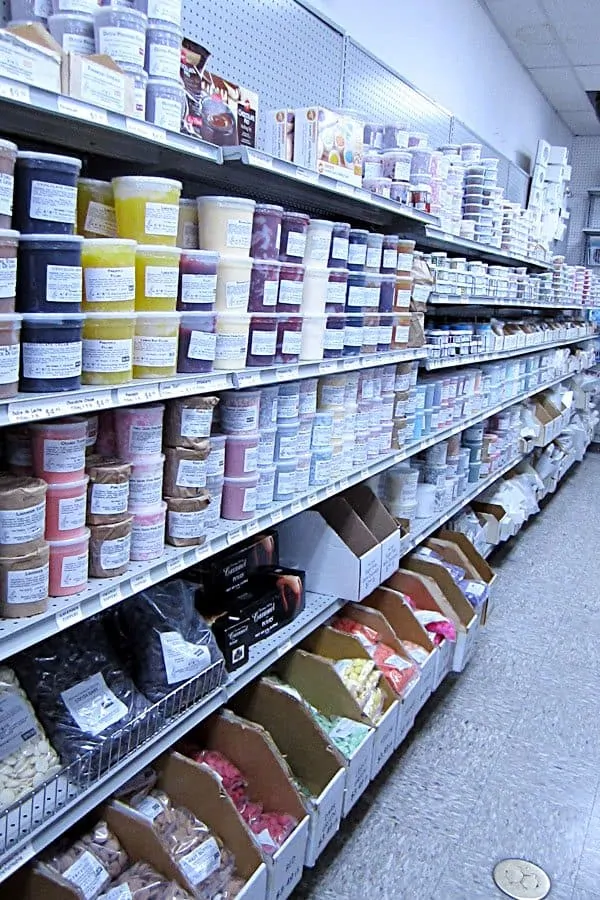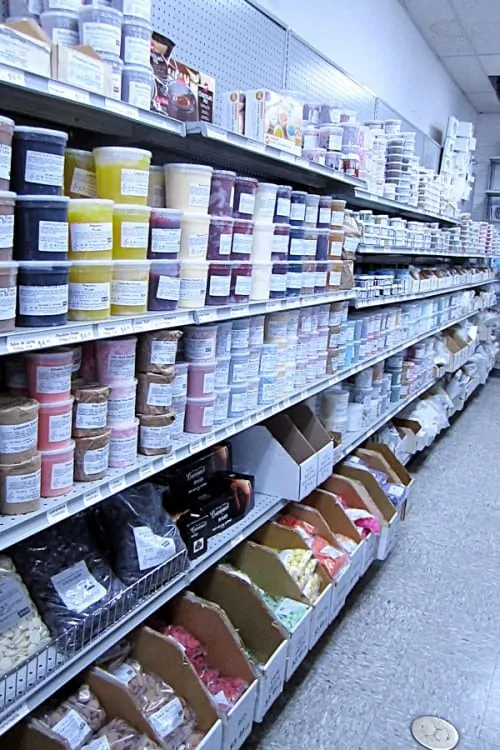 I couldn't resist, I bought the hot pink chocolate. I have very little restraint when it comes to hot pink.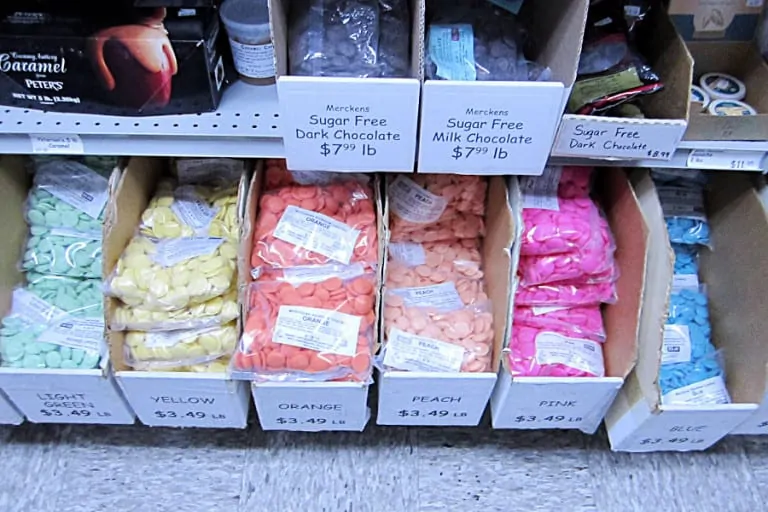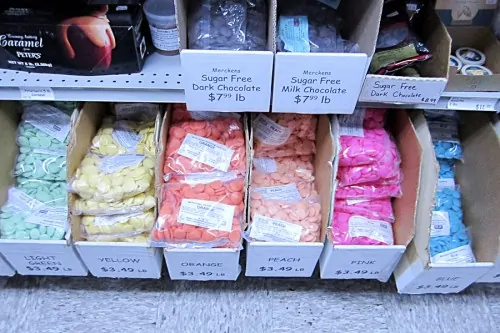 A little chocolate to go please…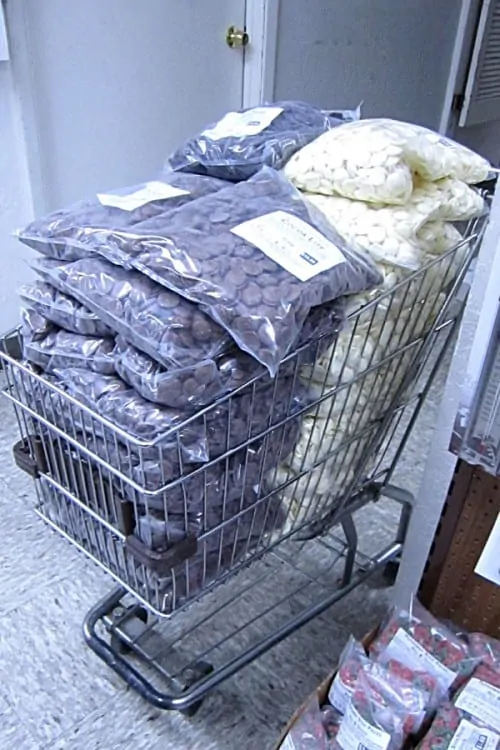 As you round the corner, you find the pans…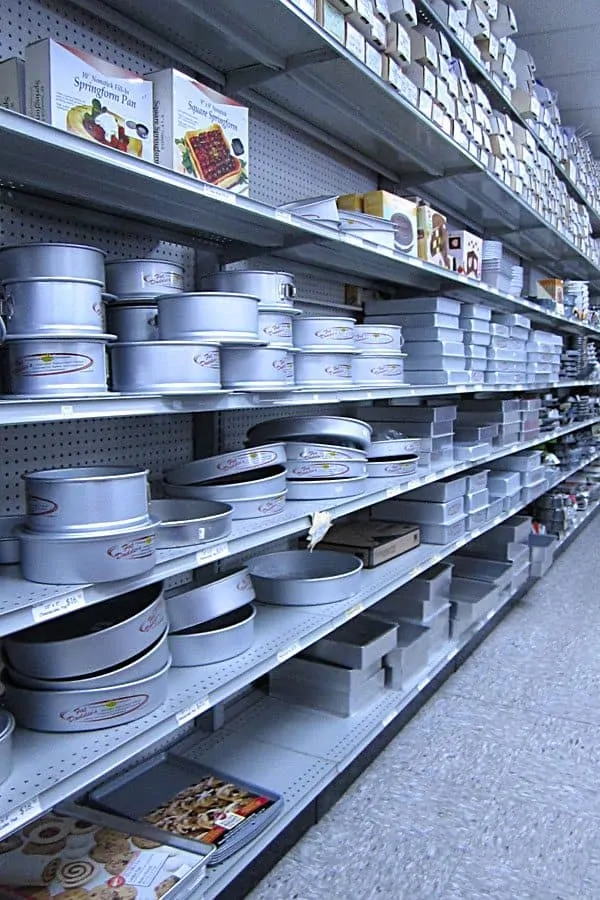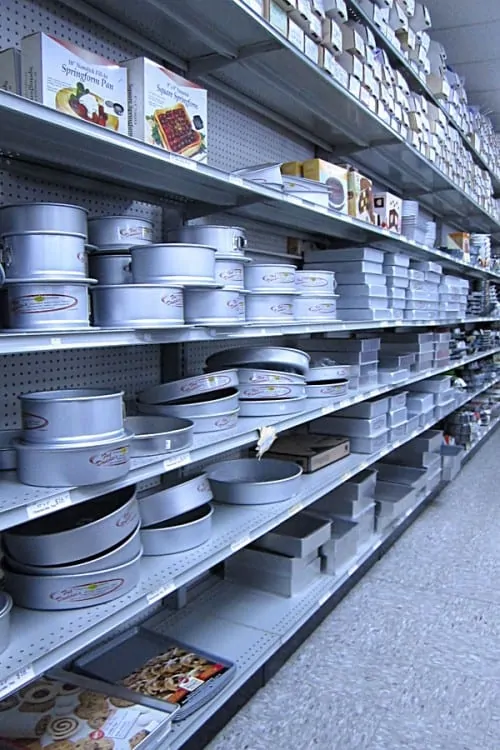 And because that is clearly not enough pans… (and really I'm only showing about 20% of their pans)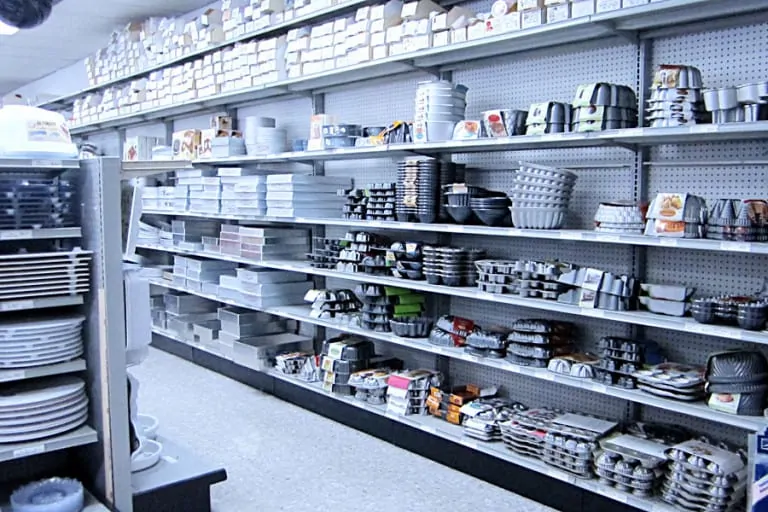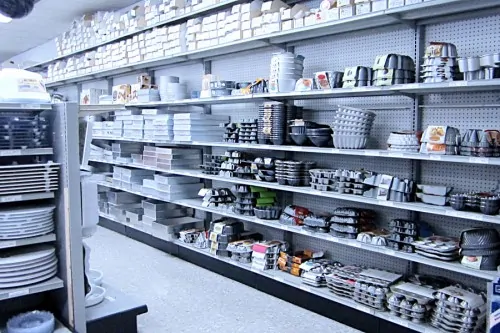 And after you bake that cake, you'll need some frosting (or fondant)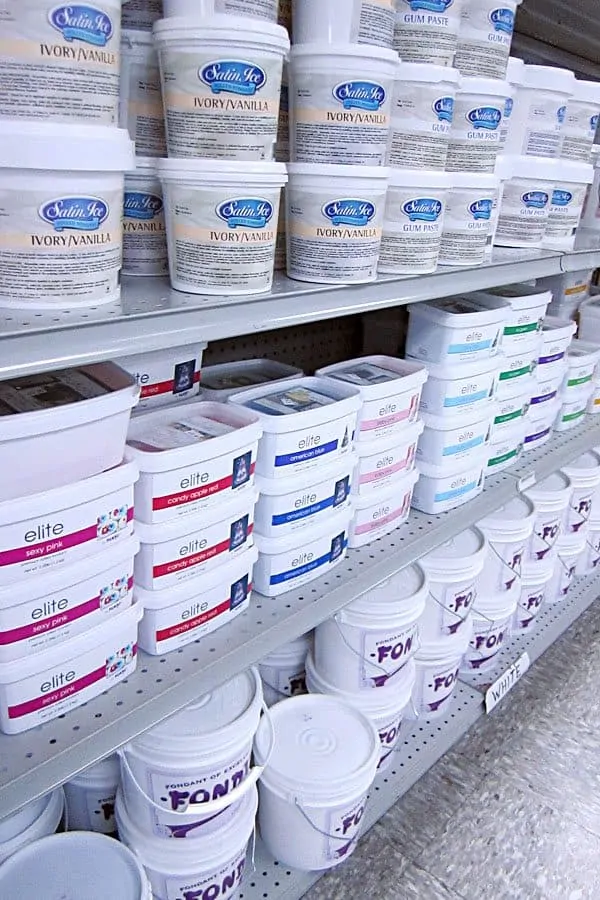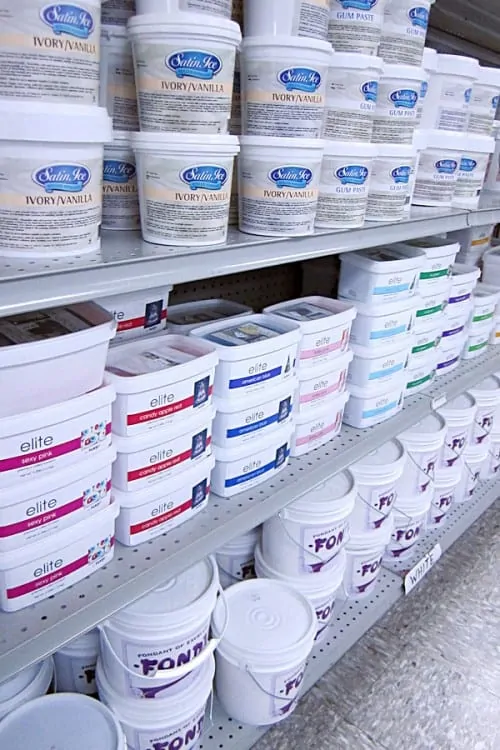 It's hard to say goodbye to this baking wonderland, but alas I had to return to reality. But let's take a look at what followed me home…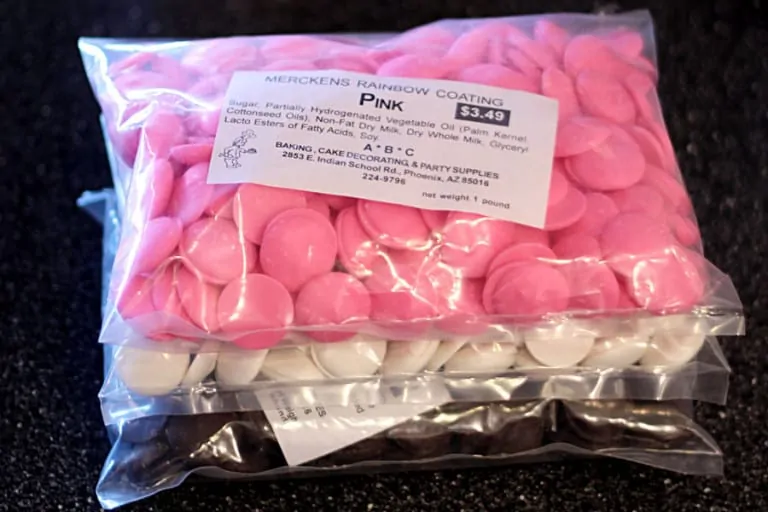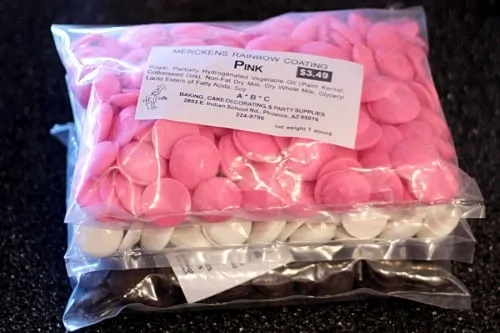 See, told you I bought the hot pink. I also purchased the "bright white" chocolate for the first time, and I'm anxious to see if it's noticeably different.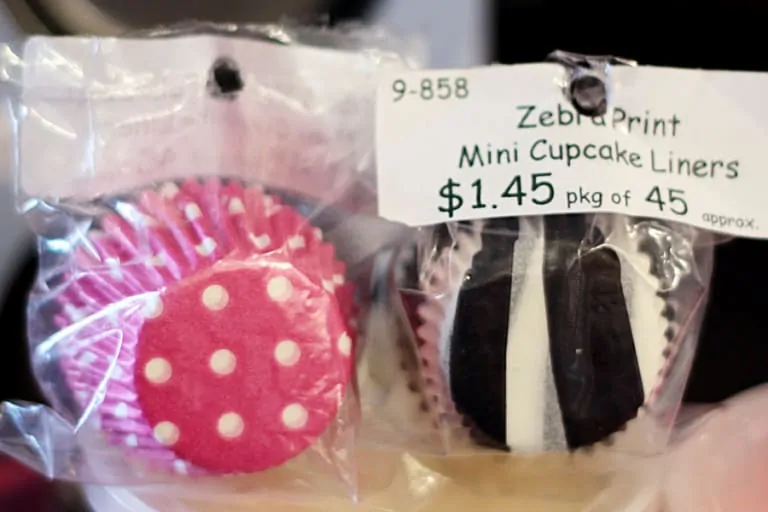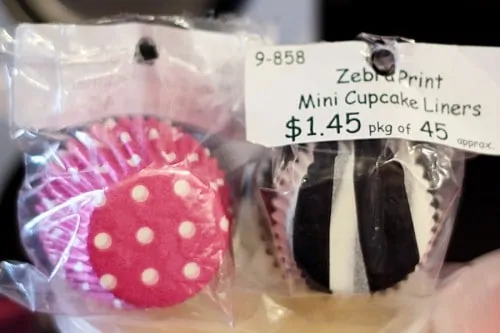 Yup, more hot pink. You'll see a lot of that. But polka dots and zebra???? There was no way I was not buying those. How stinking cute will little mini cupcakes be in those babies? I can already see the hot pink sprinkles with the zebra stripe.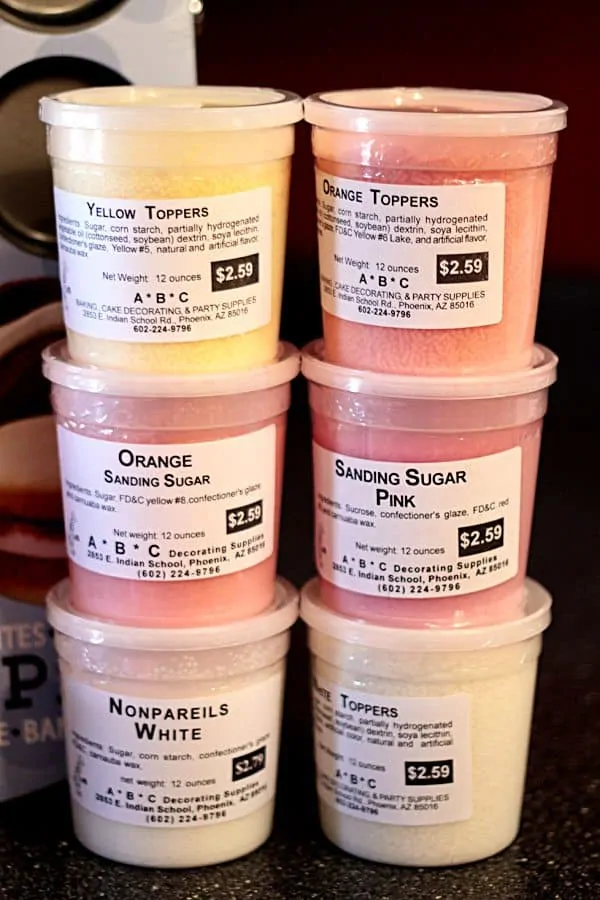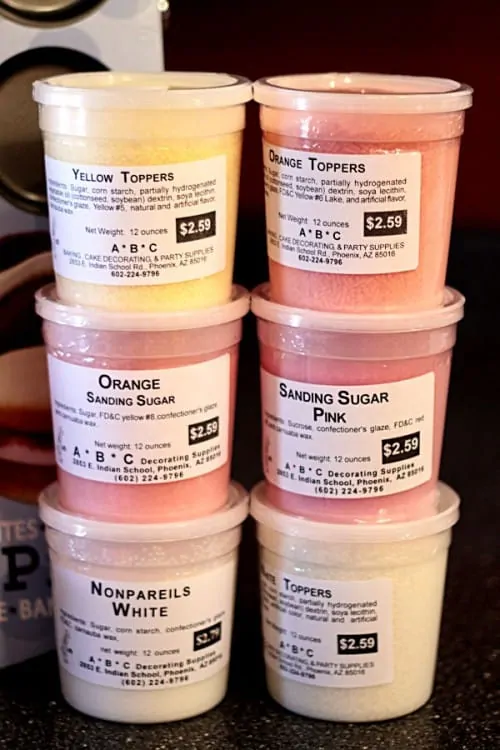 Oh look, something that's not hot pink! I also picked up some white, yellow and orange sprinkles and sugars. My youngest daughter's first birthday is coming up, and I'm planning a hot pink, orange and yellow type of thing. Fun spring colors that I can also use for Easter (multiple uses helps me rationalize my sprinkle buying addiction).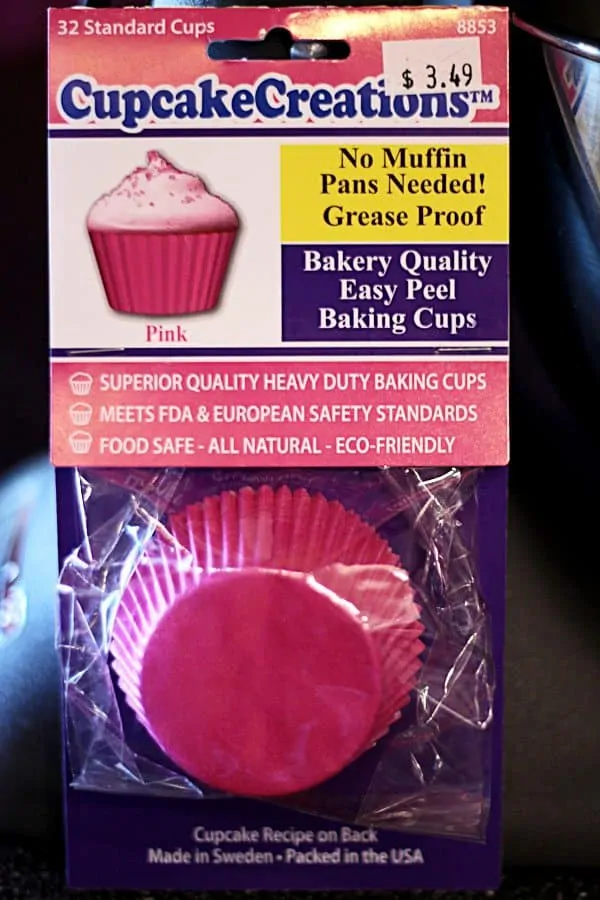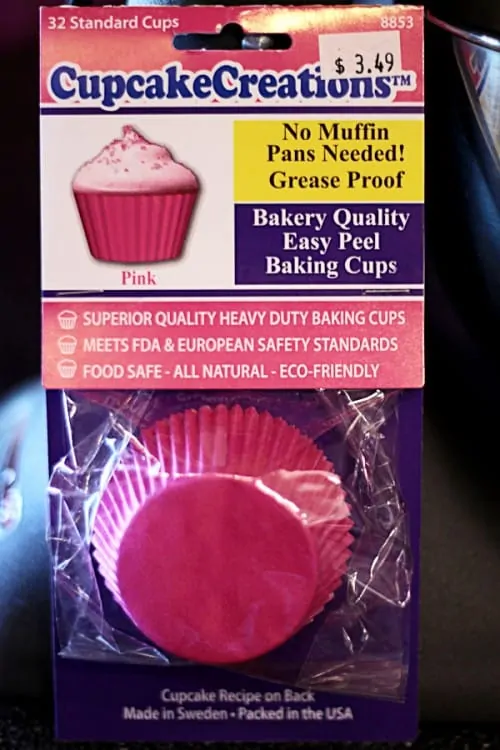 We won't talk about the color, but I'm anxious to try these new cupcake liners. I've been wanting to try making cupcakes on a cookie sheet instead of a muffin pan, and the handy dandy packaging on these tells me I can do so.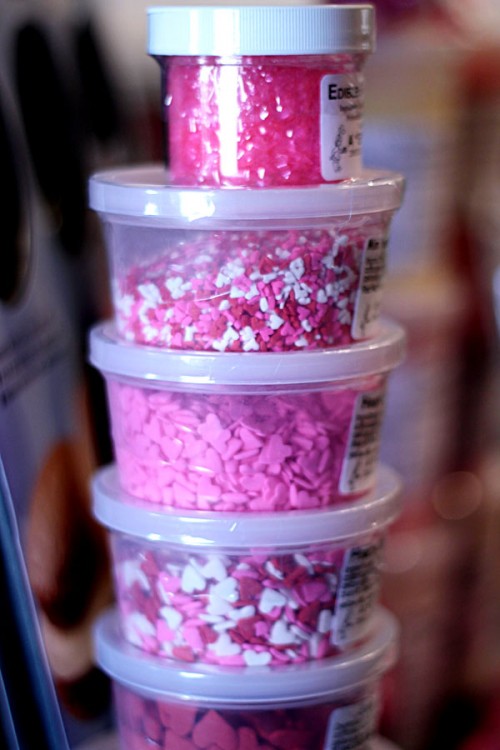 I possibly overdid it on the Valentine Sprinkles. To justify these I'm going to have to make pretzels, cupcakes, cake pops and cookies in the next week. In addition to all the baking for my daughter's birthday. Hmm. How long are sprinkles good for?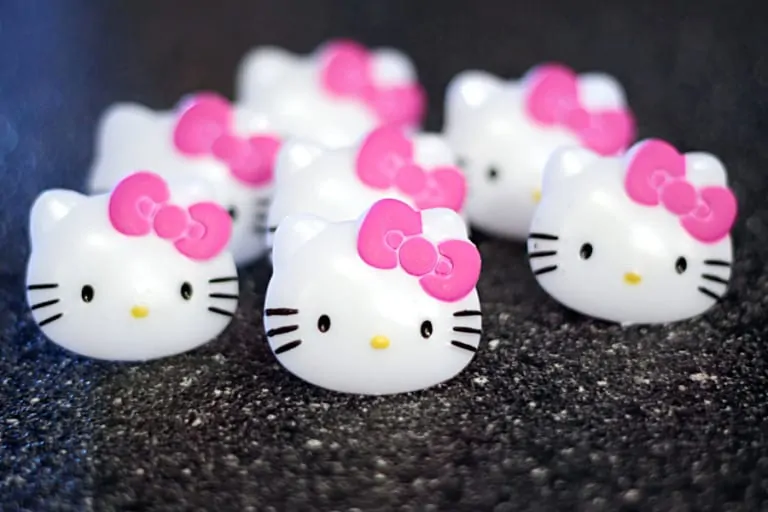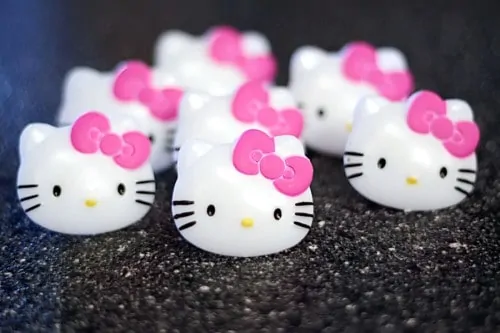 Speaking of that birthday baking, my daughter is indulging me and having a Hello Kitty theme. In return, I get to lose a night of precious sleep while hosting six squealing girls in my home for her first slumber party.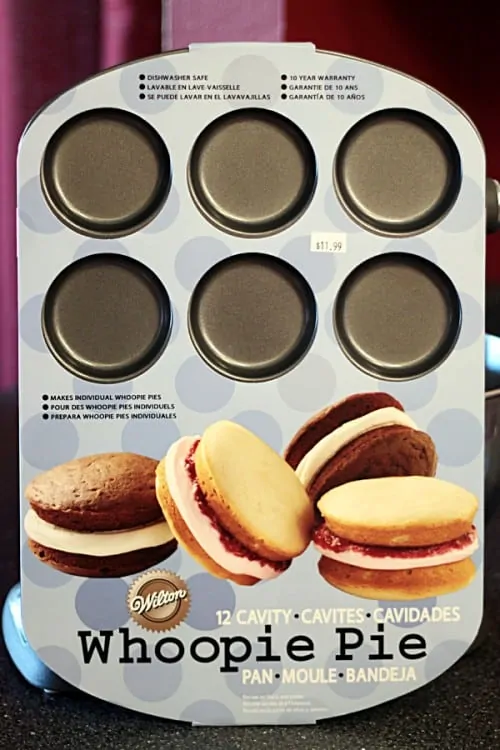 This was a total impulse buy. They also had a heart version. I have never made a whoopie pie (and don't have any plans to) but I love doing cookies in the muffin top pans, but let's face it, those are HUGE. I saw this and thought it would do nicely at creating a similar effect, but on a slightly smaller scale.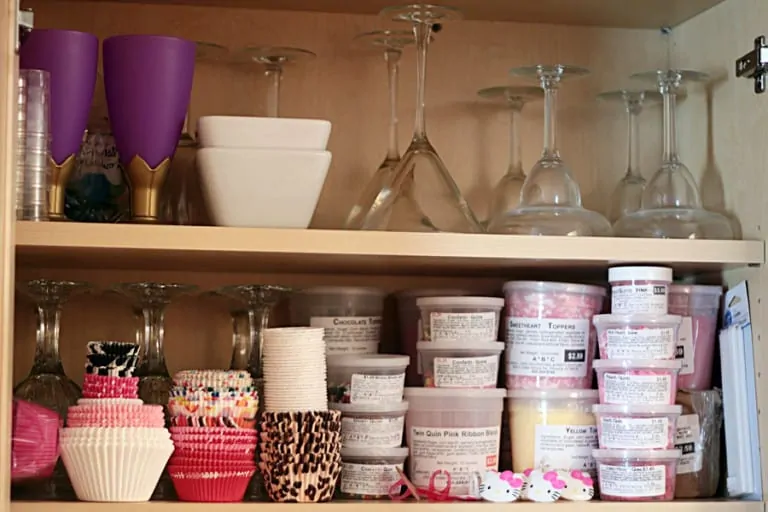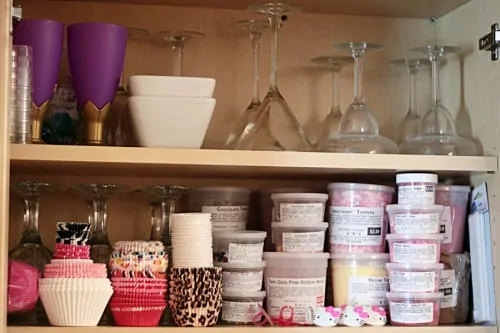 It turns out I bought a bit too much, as my regular baking supply cabinet was full, and I had to overflow into this one. I'm looking at it thinking that I bake far more than I drink margaritas, so the glasses may get the boot in place of even more sprinkles.
Hope you enjoyed seeing some of the great things down at ABC Cake Decorating Company. Great store. Can't say I've ever had a terribly friendly cashier, but all the hot pink sprinkles more than make up for it.