So after recently realizing that I can write on the glass in picture frames using my whiteboard markers, I've started branching out, and writing on other things. This one might be my favorite yet…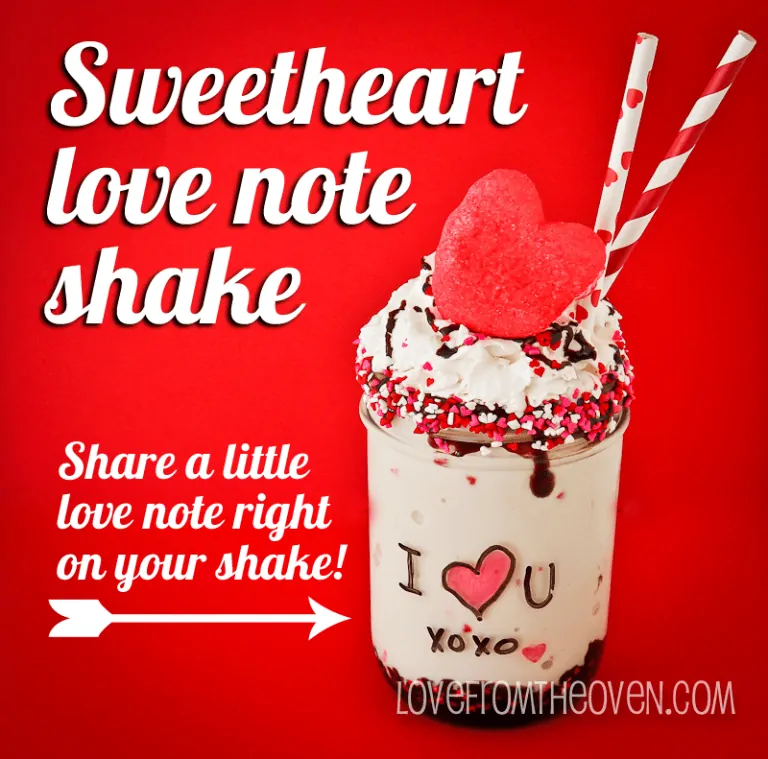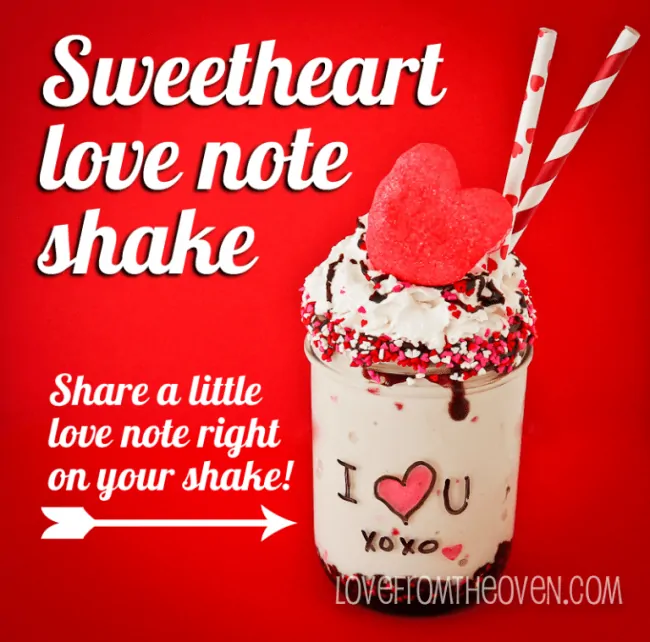 Yeah, maybe I'm late to the party, but I'm just figuring this out. You can totally write on pretty much any glass using whiteboard markers. How fun is this? You can use it to leave a love note right on the glass of your shake, smoothie, glass of milk, anything!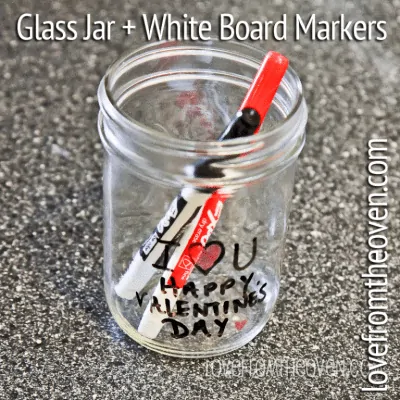 I used my favorite whiteboard markers that we always have around for writing on our whiteboards, and a mason jar. I tested it out for 24 hours, and after 24 hours it wiped right off with a dry paper towel.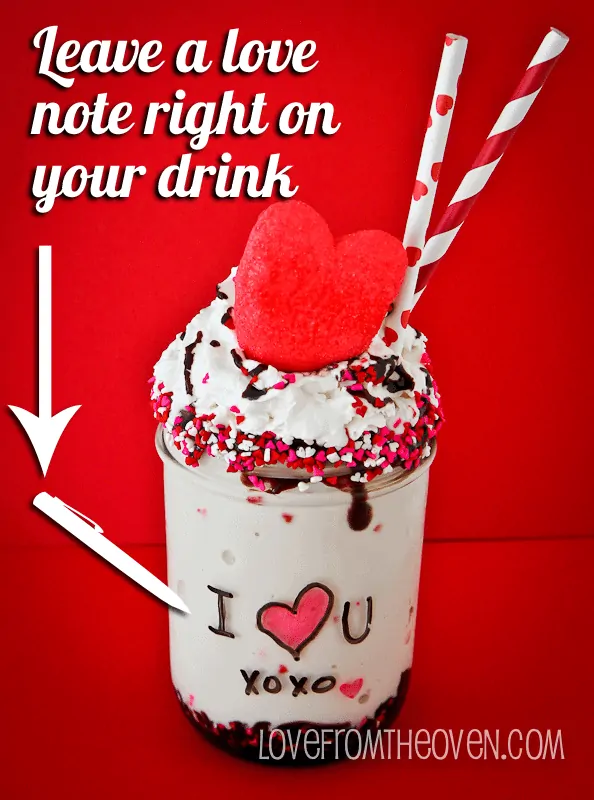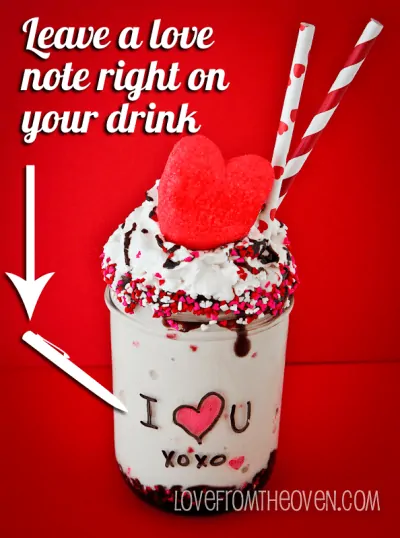 Now, a word of warning, it does wipe off pretty easily, so if you grab your drink by the writing, it will start to smudge and come off, but I can live with that. I think it's a fun way to leave a note for my kiddos or hubby. And if you have friends over, they could write their names right on their glasses! Please make sure you test it out (and don't accidentally get a Sharpie involved) before you go writing on your crystal wedding glasses or anything crazy like that. But on Ball Mason Jars with Expo Markers, it worked out great.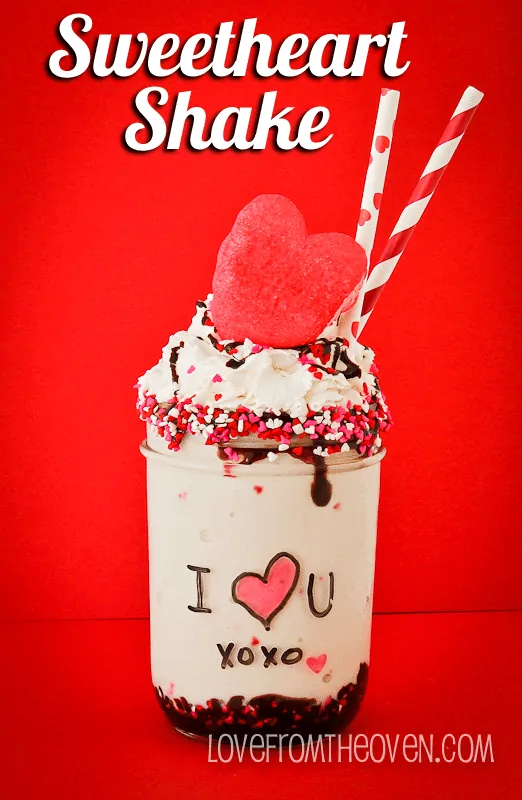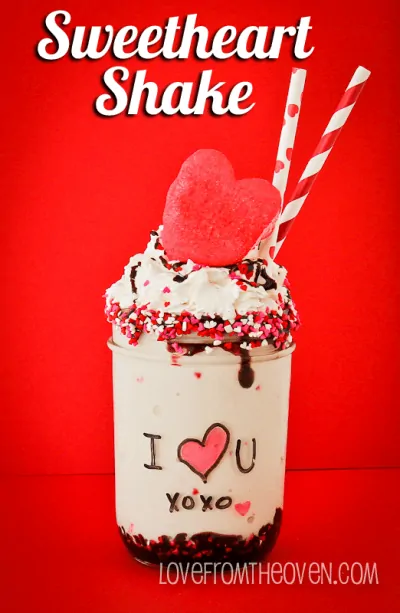 Now we should probably talk about the shake itself. This is a super easy one with such fun presentation.
To make this I simply poured some chocolate syrup into a bowl, then dipped the rim of my jar into the syrup.
Next I poured some micro heart sprinkles into a bowl and dipped the chocolate covered rim into the sprinkles. It's just like putting salt on the rim of a margarita glass.
Next I poured a bit of chocolate syrup into the bottom of my jar, and added some more sprinkles.
Then I whipped up a vanilla shake (vanilla ice cream and milk, keeping it simple here), tossed some more of those cute heart sprinkles into the shake, poured it into the jar.
To finish it off I topped it with some whipped cream, chocolate syrup, and PEEPS Marshmallow Heart, more sprinkles and some super cute straws from Sweets & Treats Boutique. So fun and SO simple.
Get creative, this is just an idea, there are so many ways you could make this work for you. This would be super cute with a pink smoothie, or some chocolate milk, anything! Enjoy!