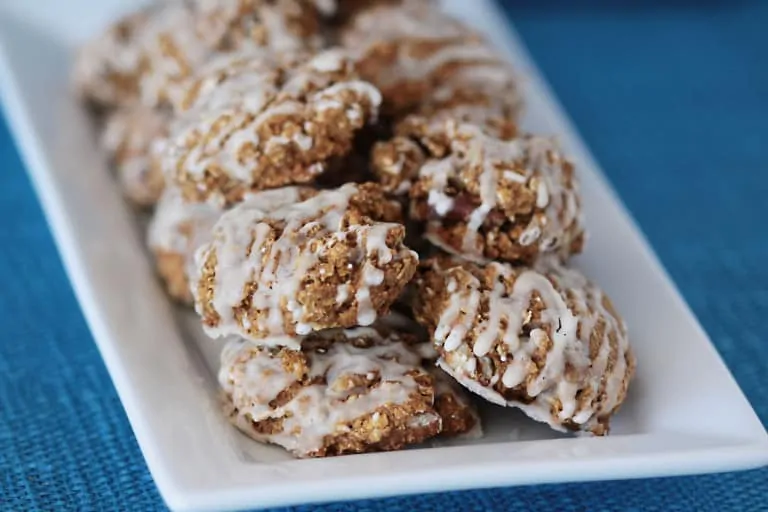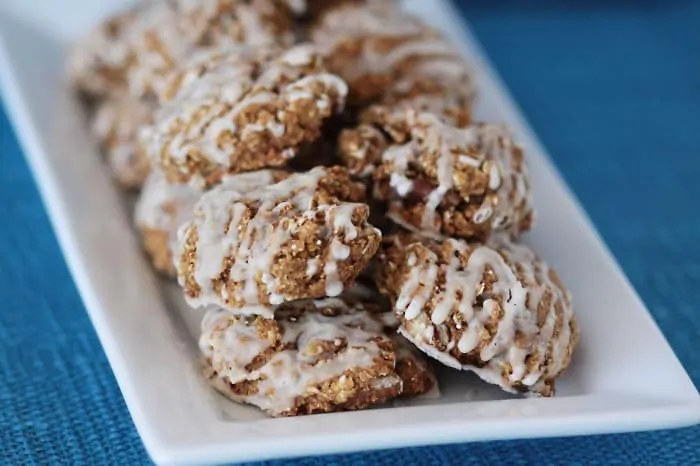 Mmmmm. More pumpkin. But before we talk about today's recipe, I have to ask – is it just me, or is it really annoying when stores only carry canned pumpkin pie mix and not actual canned pumpkin? This is a pet peeve of mine, I mean if you can only manage to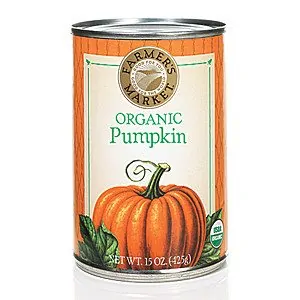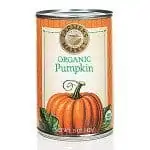 carry one pumpkin item, make it actual PUMPKIN. I can make a pie from a can of pumpkin, but I don't know what the heck else I'd use that pre-mixed pie in a can for. 90% of the stores in my area only carry that pumpkin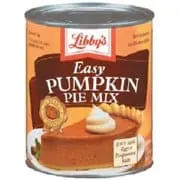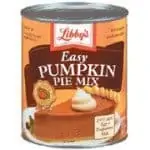 pie mix, slipping in some actual pumpkin as a seasonal item for a few weeks each year. How about the pie in a can be the seasonal item? I'll stop my ranting, but seriously, what gives???? (That said, Target is my canned pumpkin supplier – thank you Target!).
I've never made pumpkin cookies, and figured it was about time to give it a try. Pumpkin is so moist that I feel it's one of those things that you shouldn't need to add much in the way of oil or butter to – so I went hunting for a lowfat pumpkin cookie recipe. I found two great recipes for lowfat pumpkin cookies at Sing For Your Supper and Skinny Taste and sort of combined and tweaked them to come up with something a bit in the middle. You can leave these plain or add a icing or glaze. They aren't overly sweet on their own, and I found the slight drizzle of icing on top gave them the perfect amount of sweetness – but feel free to skip it if you aren't looking for a little extra bit of sugar.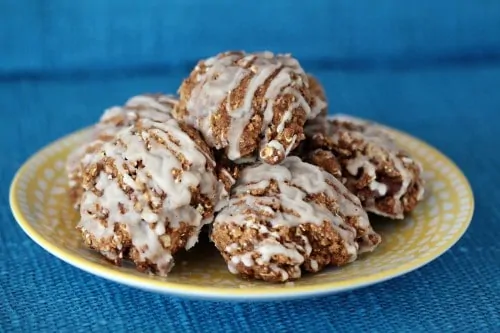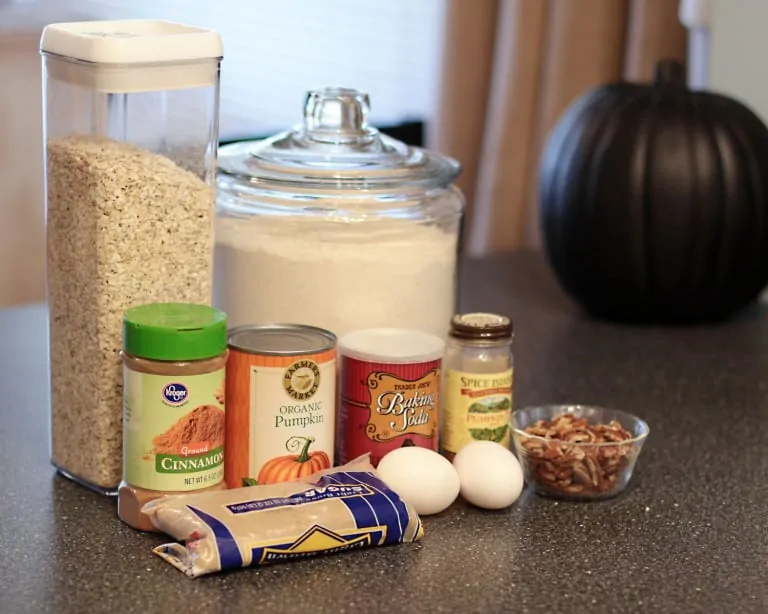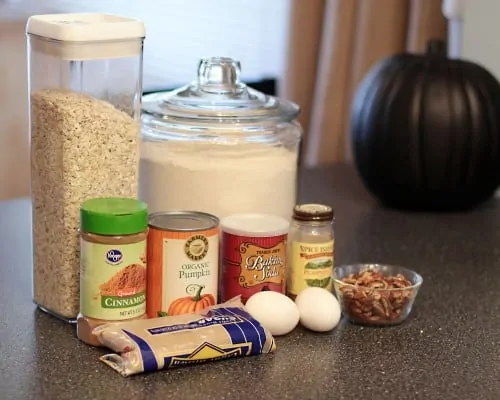 I have to add a disclaimer to this photo – I ended up adding in two extra ingredients at the very last minute as I was making them, so pretend you see vanilla and baking powder in that photo. I tend to change recipes a lot as I'm making them. Bad habit.
Lowfat Pumpkin Oatmeal Spice Cookies
(download a printable copy of this recipe)

1 cup pumpkin (not the pumpkin pie filling…)
1 egg + 1 egg white
1 tsp vanilla
1 1/2 cup white wheat flour (you could use all purpose if preferred)
3 cups rolled oats
3/4 cup brown sugar
1/2 tsp baking powder
1 tsp baking soda
2 tsp cinnamon
2 tsp pumpkin pie spice
Optional Mix Ins – 1 cup of pecans, walnuts, raisins or chocolate chips
Directions: Preheat your oven to 350 degrees.
In a mixing bowl combine pumpkin, eggs and vanilla until well combined. In a separate bowl combine flour, oats, sugar, baking powder, baking soda and spices and mix ins.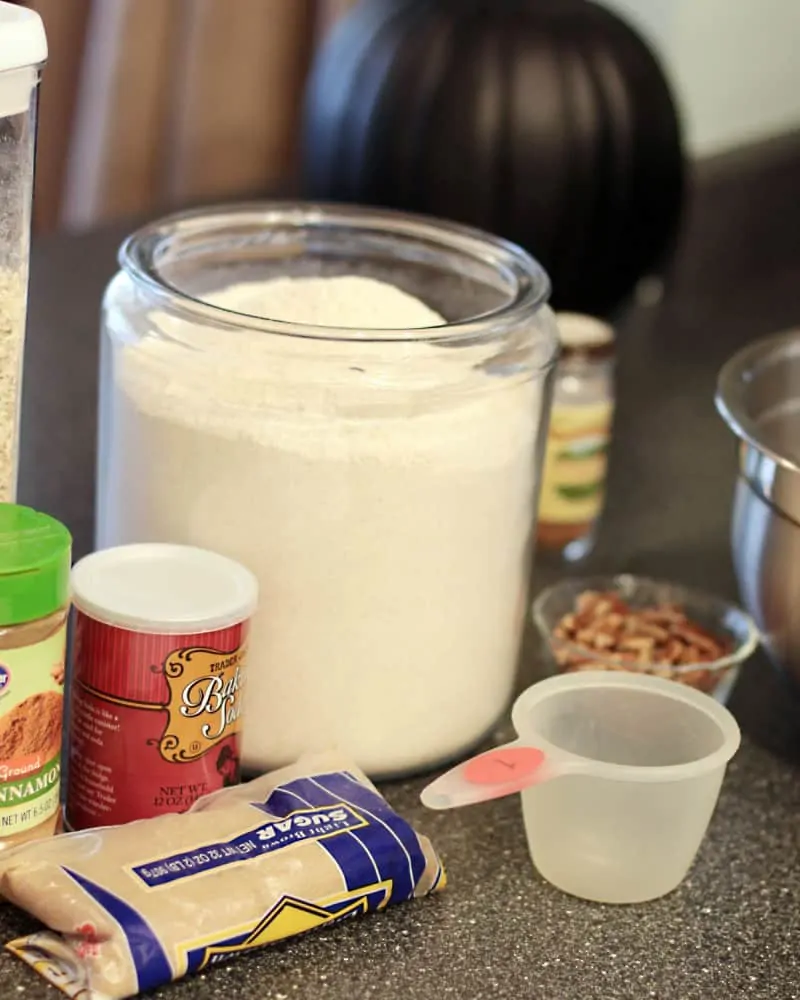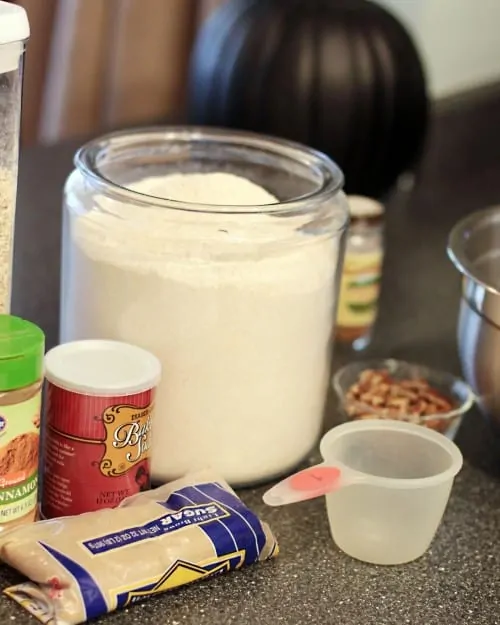 I transferred my flours into glass jars this weekend and wonder why I didn't do so years ago. SO much easier to scoop flour out of a giant jar than spilling it all over the kitchen trying to unwrap the not so user friendly paper bag it comes in.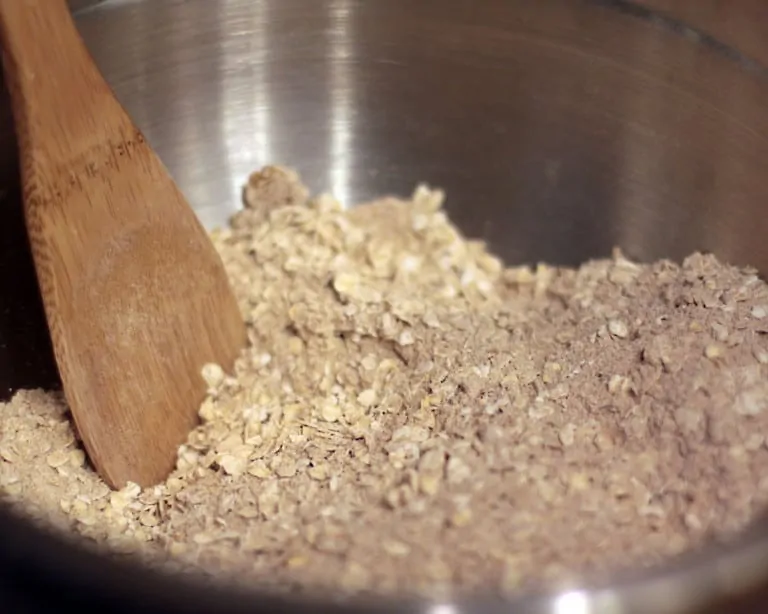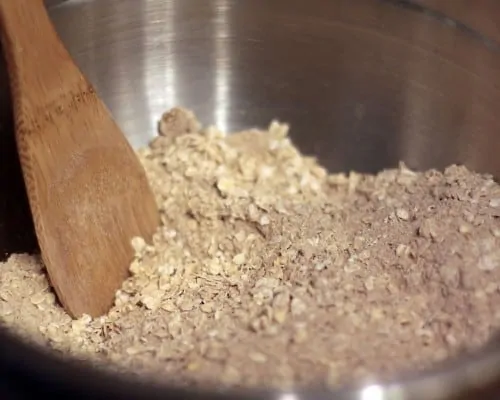 Combine the wet and dry ingredients until just moistened. The mixture is fairly dry, and I found that it worked best to finish combining the mixture by hand in order to get everything fully combined.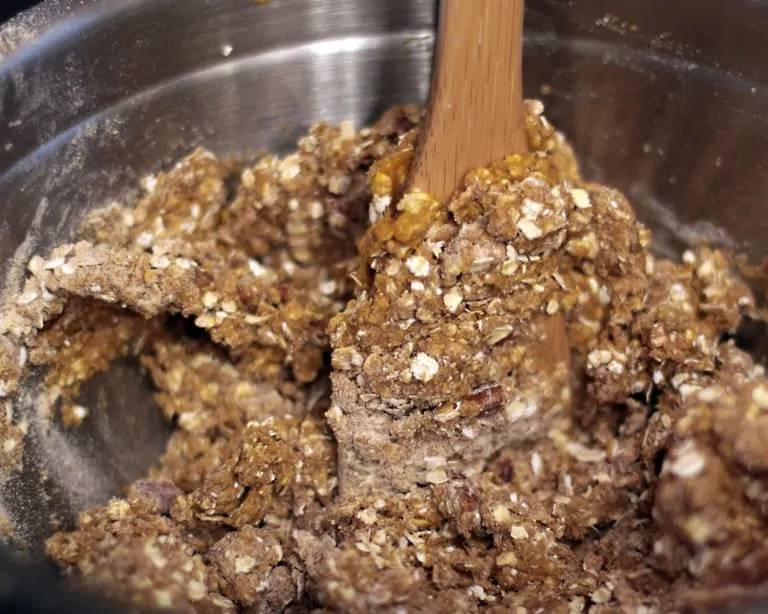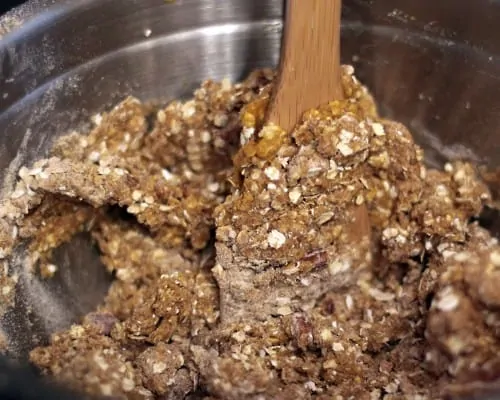 Drop onto baking sheets by spoonfuls, about 2″ apart. I flattened mine a bit with the bottom of a glass that I had lightly sprayed with cooking spray. These cookies don't really spread, so they will come out of the oven pretty much the same shape and size they go in.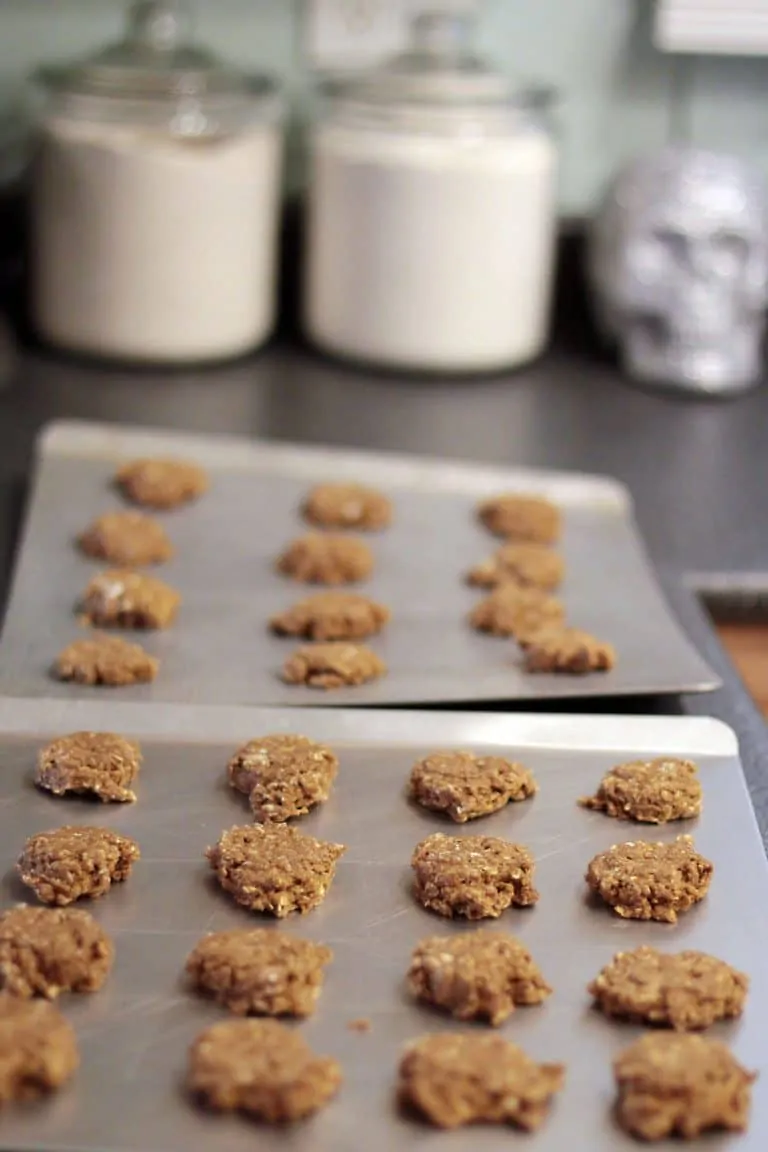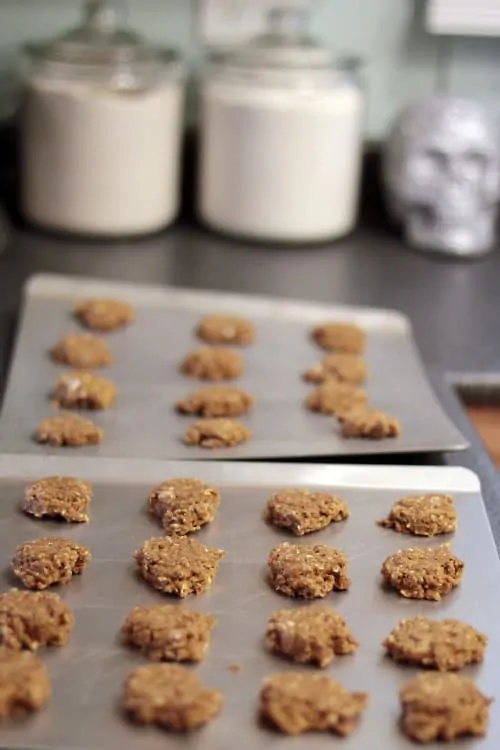 Yes, I have a glittery skull in my kitchen. I promise it's for Halloween and not my typical kitchen decor. Though I kinda like him, maybe I'll keep him around.
Bake for 12-15 minutes.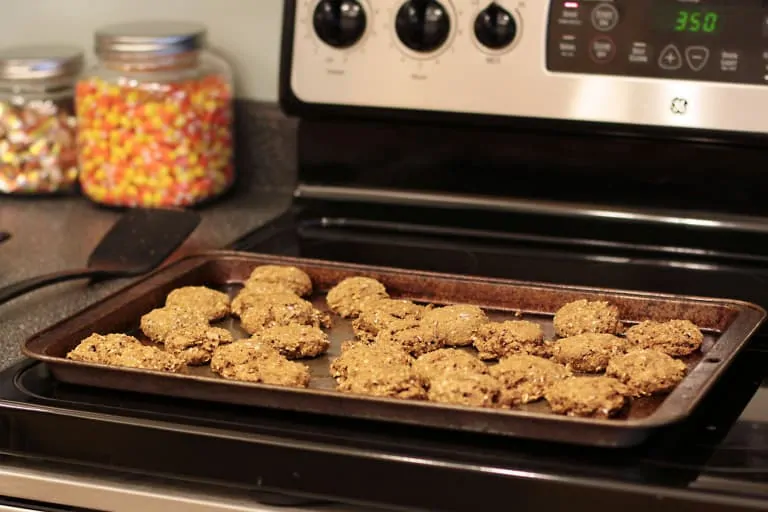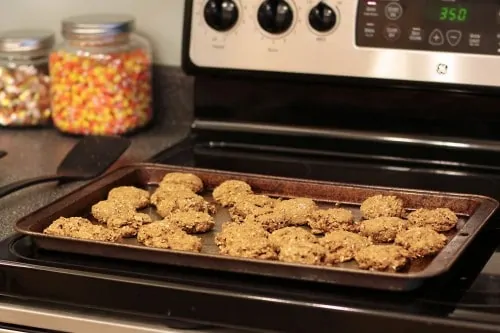 Optional: Add a glaze, icing or frosting of your choice. I made the maple glaze that Sing For Your Supper used. It's super yummy. I just drizzled the icing on with a spoon, but you could pipe it on with a bag if you like. I like the less dishes to clean option myself.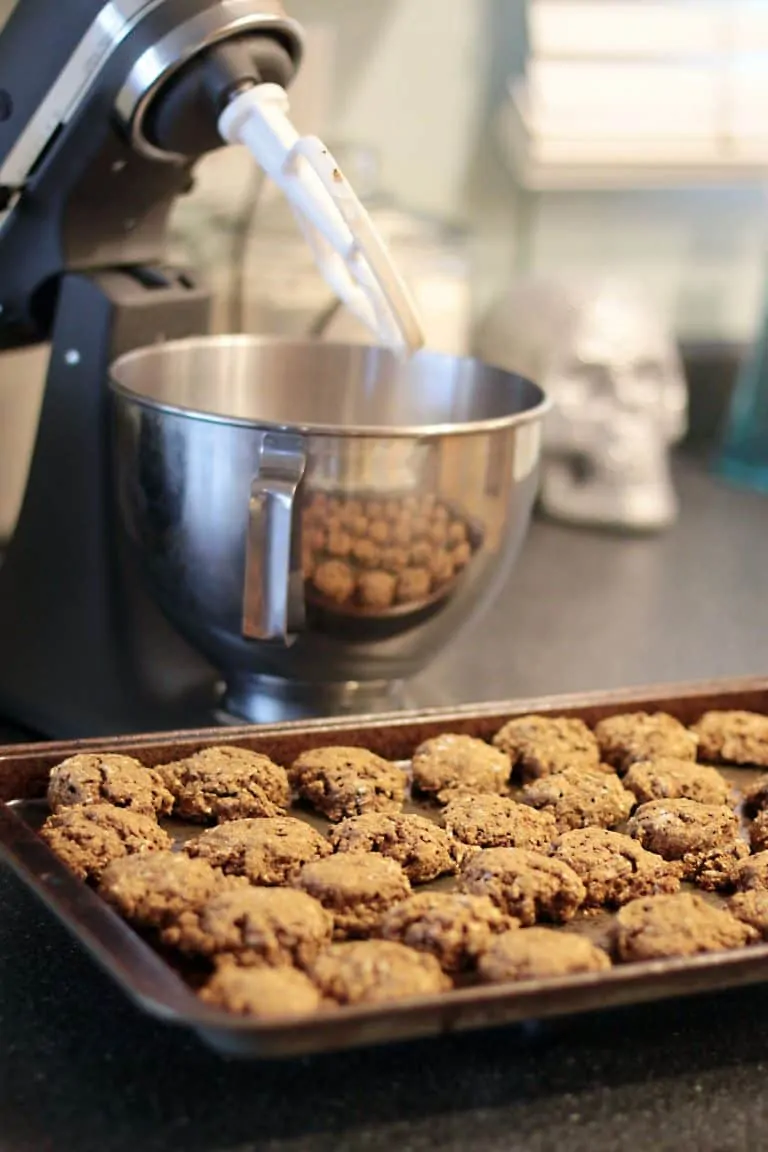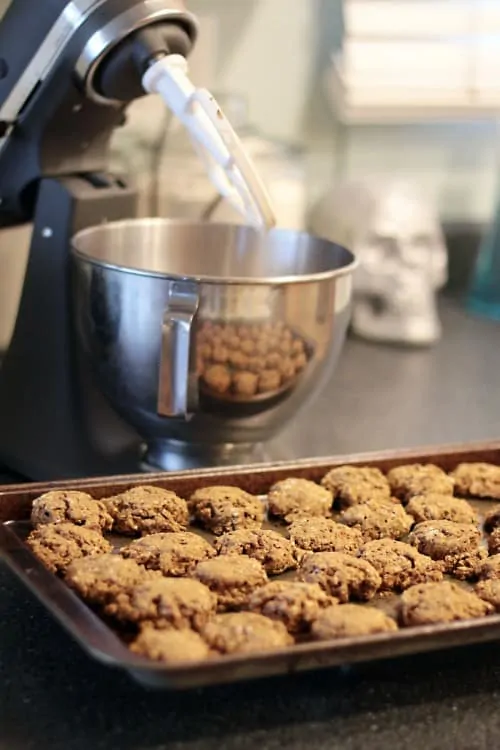 My husband and I both agree that these are a little bit addictive. Thankfully they aren't terribly bad for you. 🙂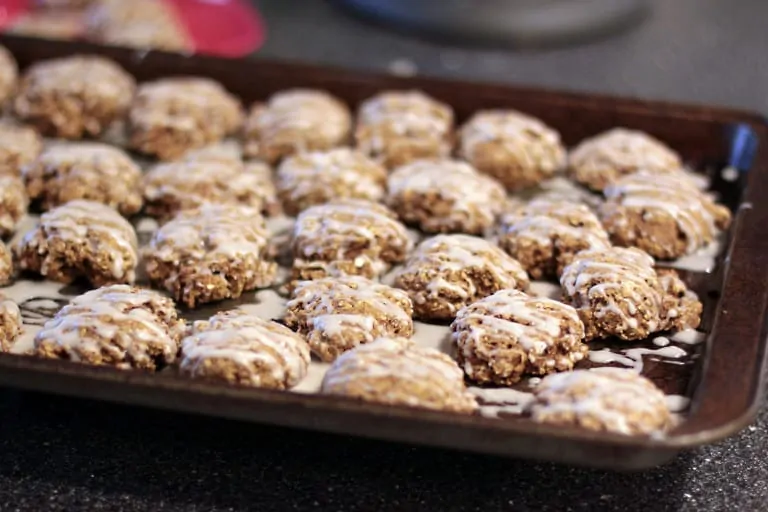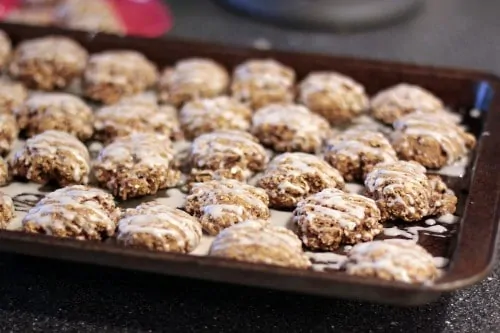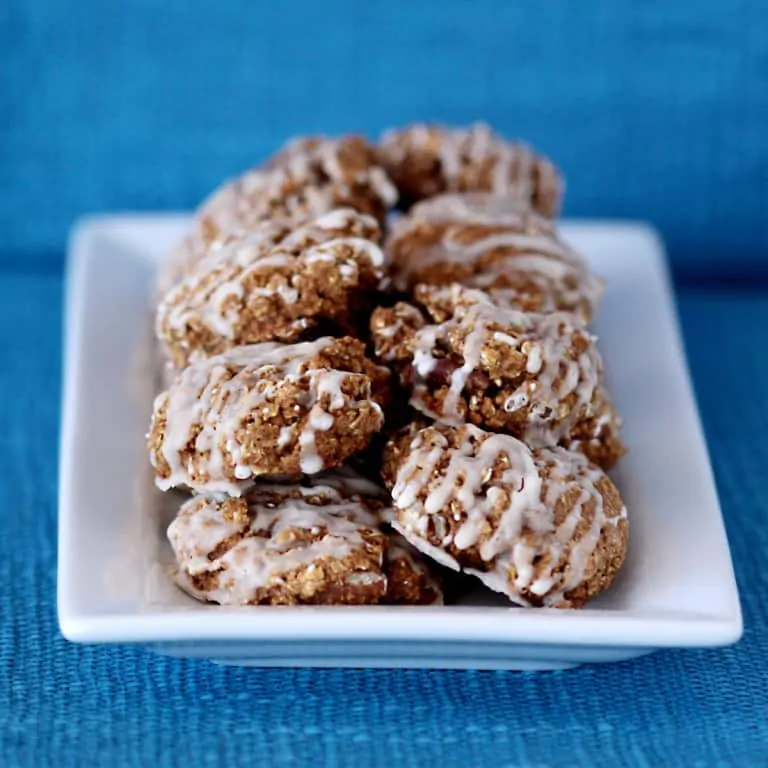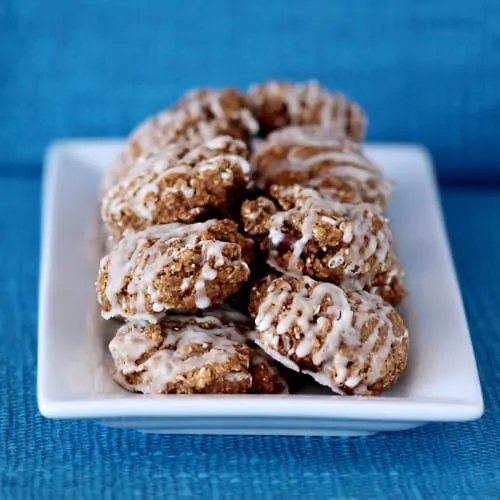 Download a printable copy of this recipe! – This is the first time I've added a downloadable copy of a recipe, so please let me know if it doesn't work or you have any issues with it. Thanks!