When I asked my daughter what she wanted to do for her 12th birthday this year she replied, "make candles". That was an unexpected reply, but one that sounded like fun, so it was time to put together a candle making party.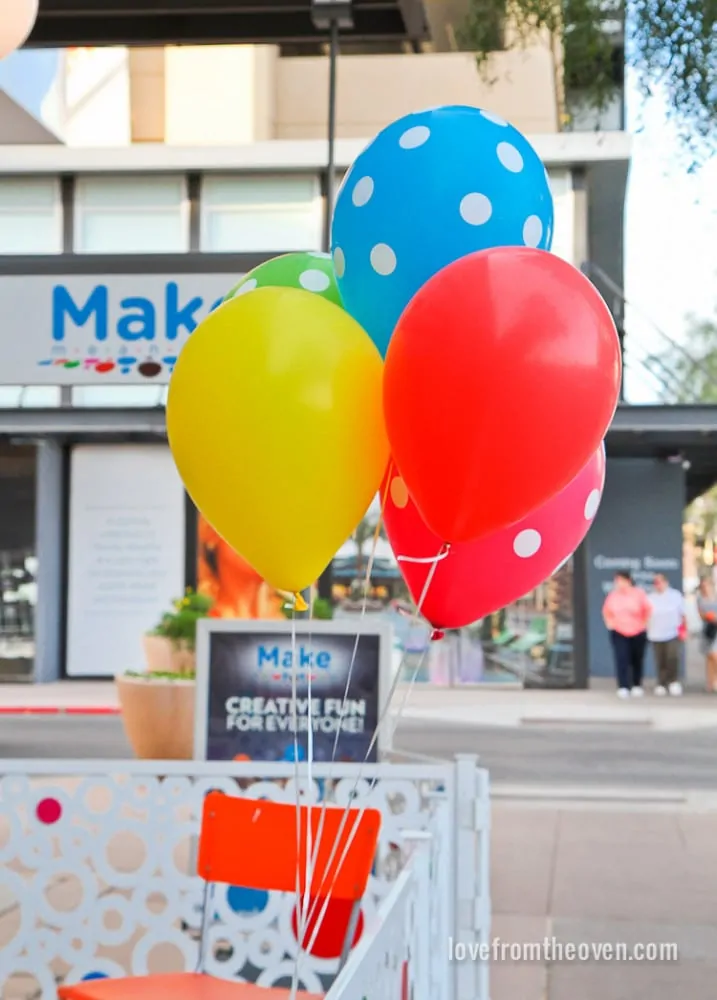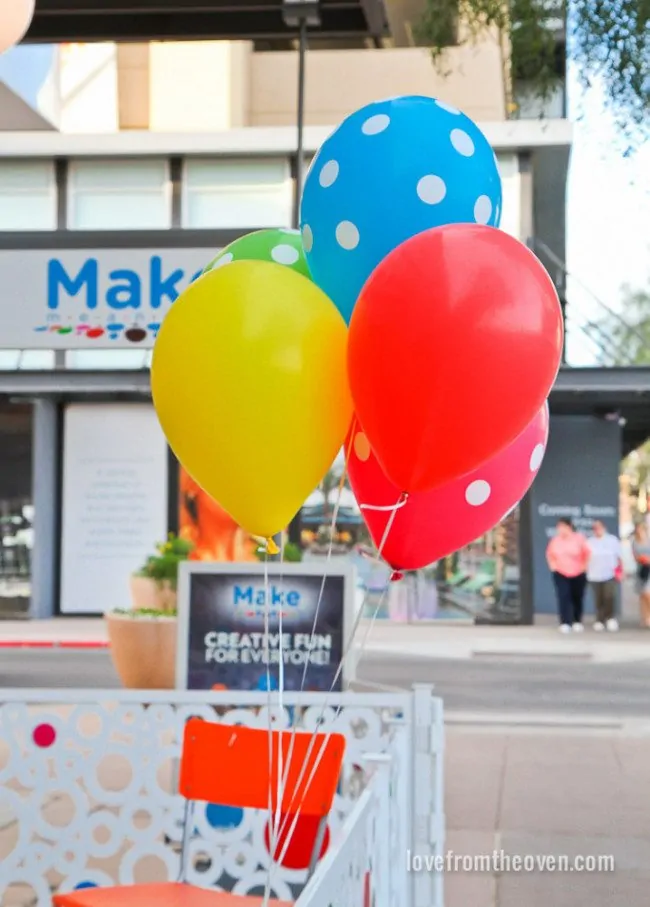 Before my oldest daughter was born, I made both soap and candles as a hobby, and for a moment thought, "oh, I could order all the stuff and…." and then quickly recalled that my candle making escapades once resulted in me attracting a bunch of bees into my house. True story… when coming into my home and discovering more than two bees, I will basically flee my domicile, screaming, while running into the street, as someone might do upon discovering flames, a bomb or a crime scene, with plans to never return home again. Thankfully a level headed friend was with me and calmly called a pest control services. I might not be the person you want by your side in case of an emergency. So, given my previous experience, candle making at home wasn't in the cards.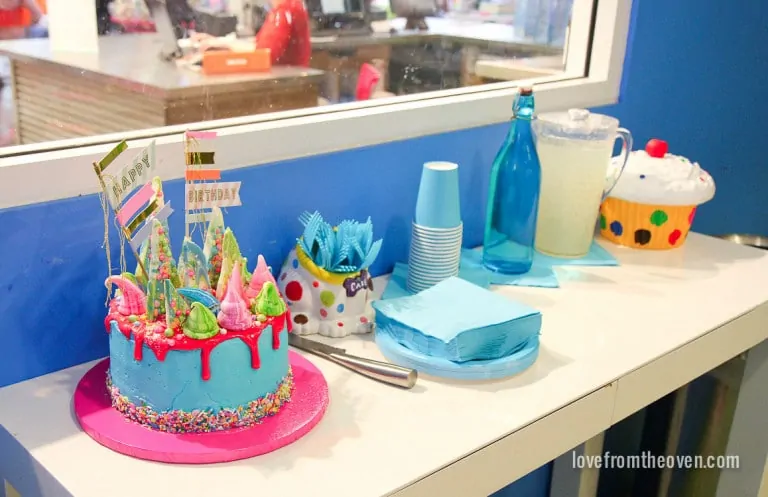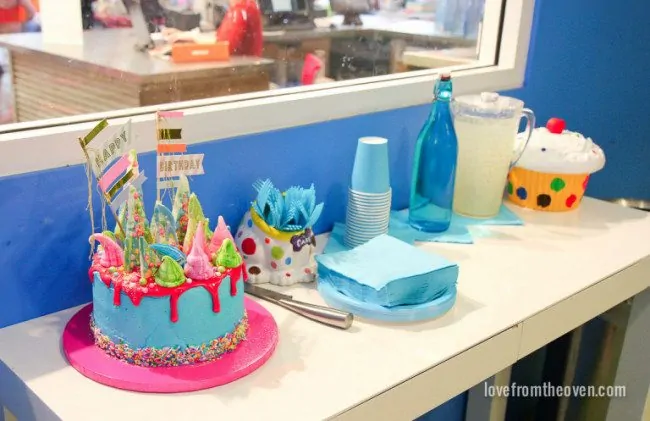 I set out to find somewhere we could make candles and came across a place called Make Meaning. On their website it showed that they offered not only candle making, but also pottery painting, glass making, cake decorating, soap making and more. They offer parties for kids and adults, and both my daughter and I thought it looked like fun. So without even visiting, I crossed my fingers, paid a deposit and booked a party. Last night was our party and we had a blast, Make Meaning was SO much fun. And just to clarify, this post isn't sponsored or associated with Make Meaning, it's just our personal experience as customers. It was so much fun that I wanted to share. They have locations across the country, and it's such a cool place not only for a party, but for a fun experience with the kids or even at their adult nights. Yes, they have adult nights, and at least at our location (Scottsdale Quarter) there is even wine if that's your thing. Pretty awesome.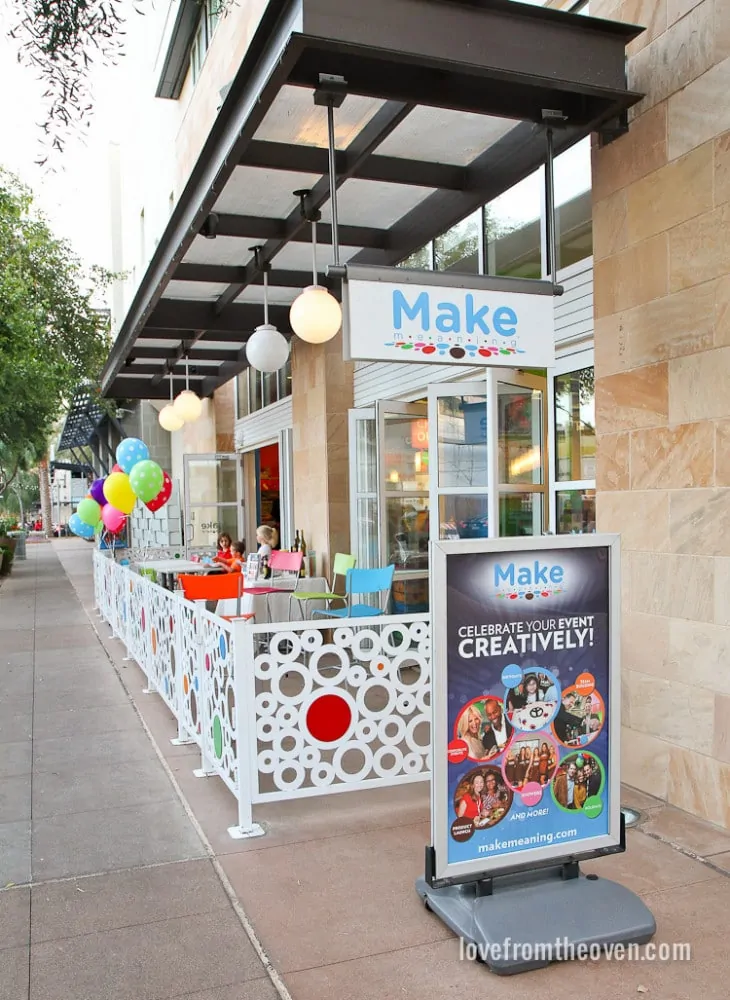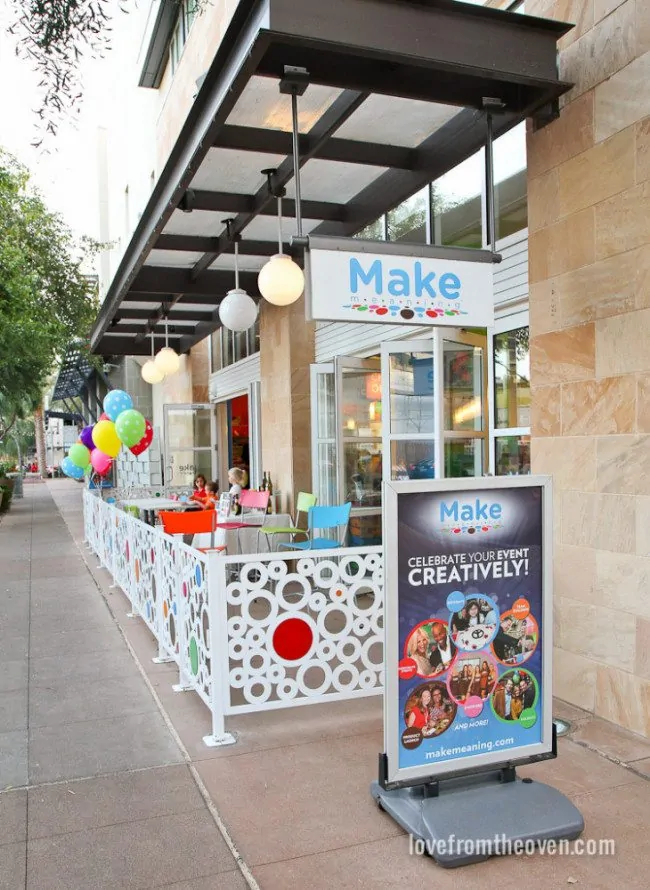 Let me give you a little tour. The staff was fantastic, from the manager to each of the associates who helped with our party and the ones were working the floor, everyone was great. The staff was helpful, friendly, accommodating and fun, they took care of everything for us and led the girls through a fantastic and creative party.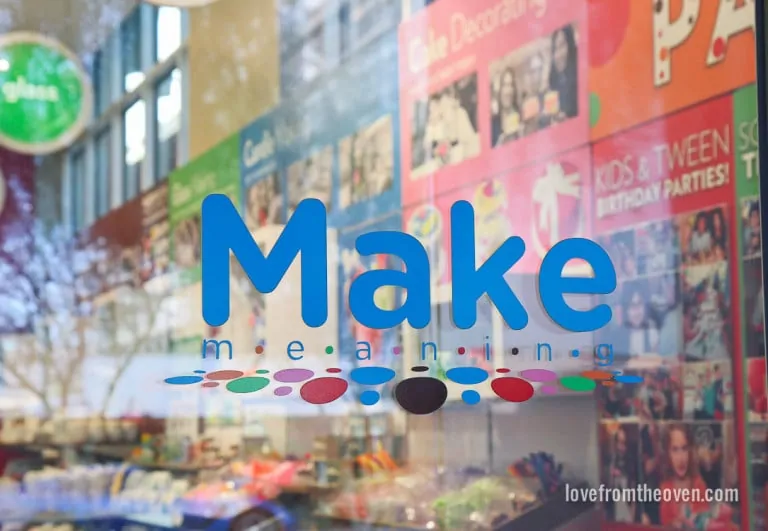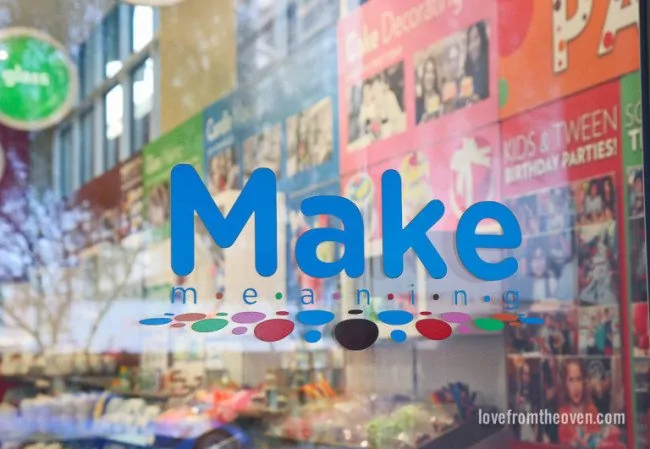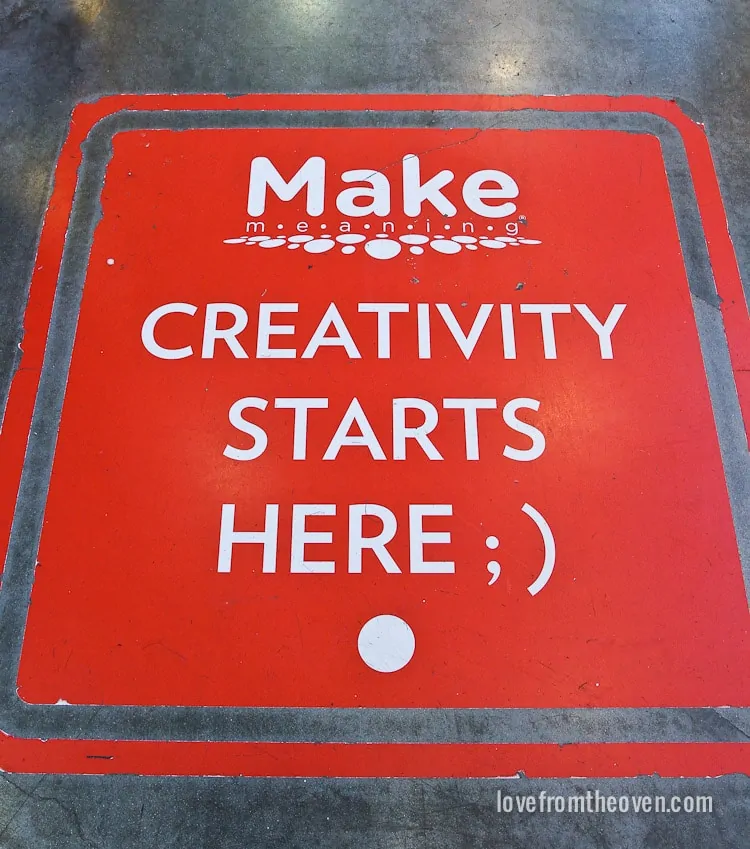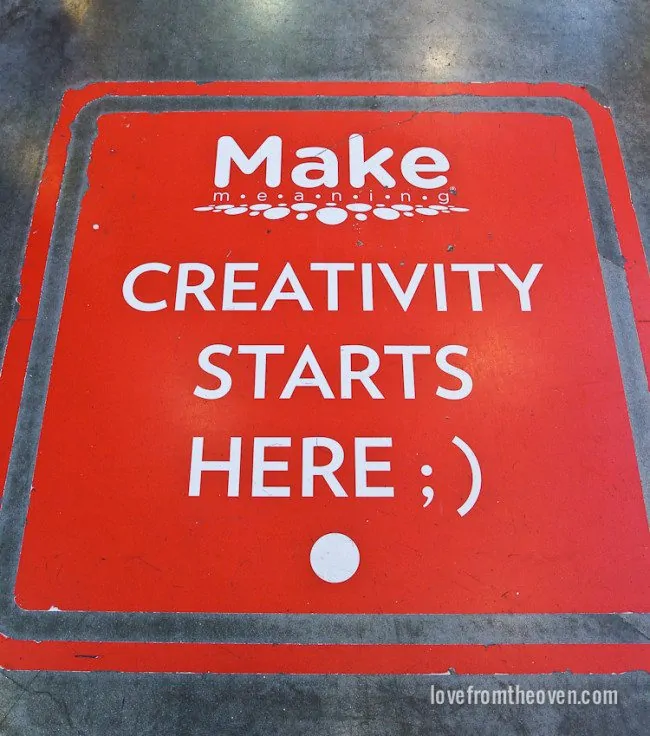 The whole place is full of color and endless options to get creative. The other moms and I at the party were figuring out when we can go back, with and without the kids. While they host awesome parties, you can also drop in whenever they are open to get creative and have some fun.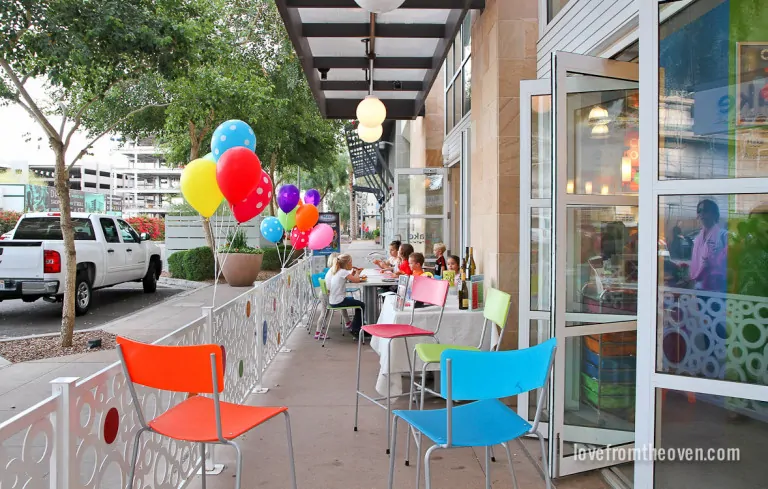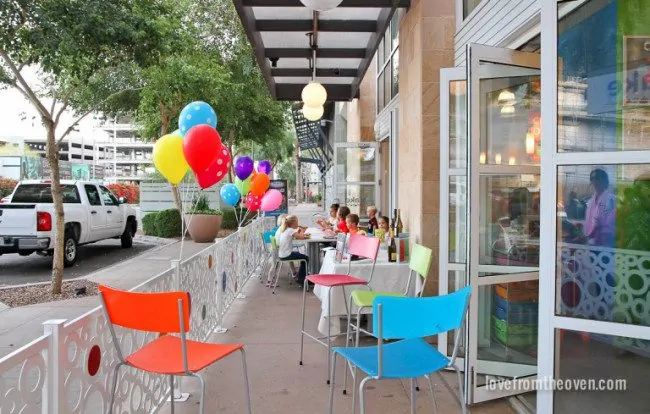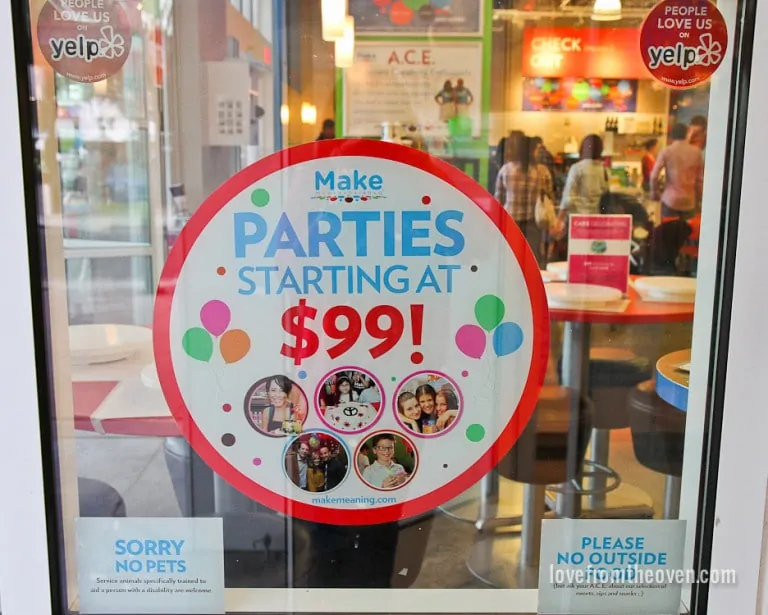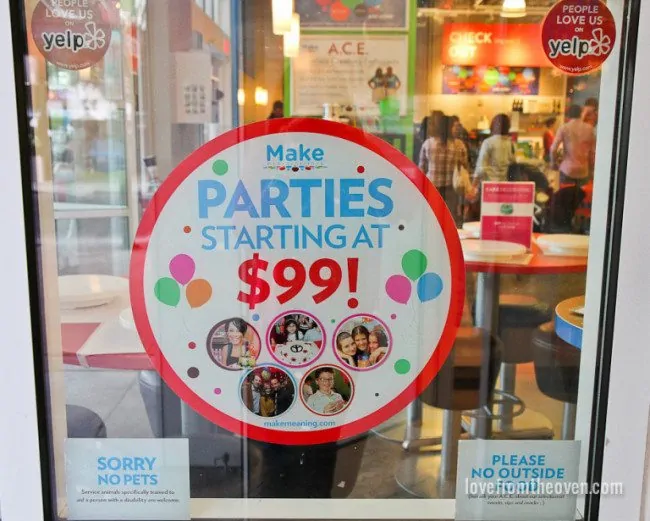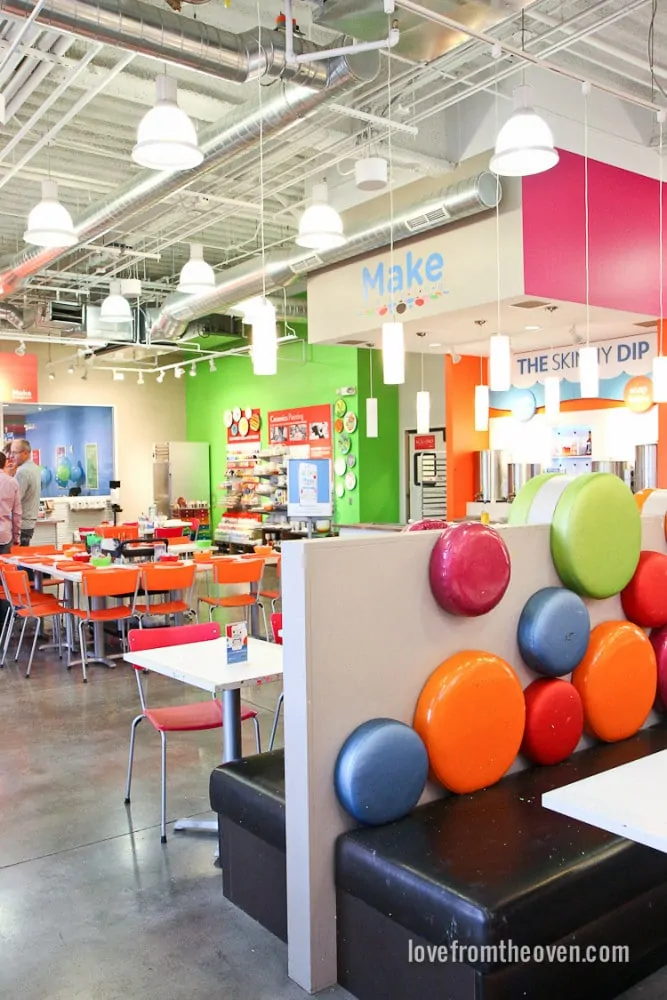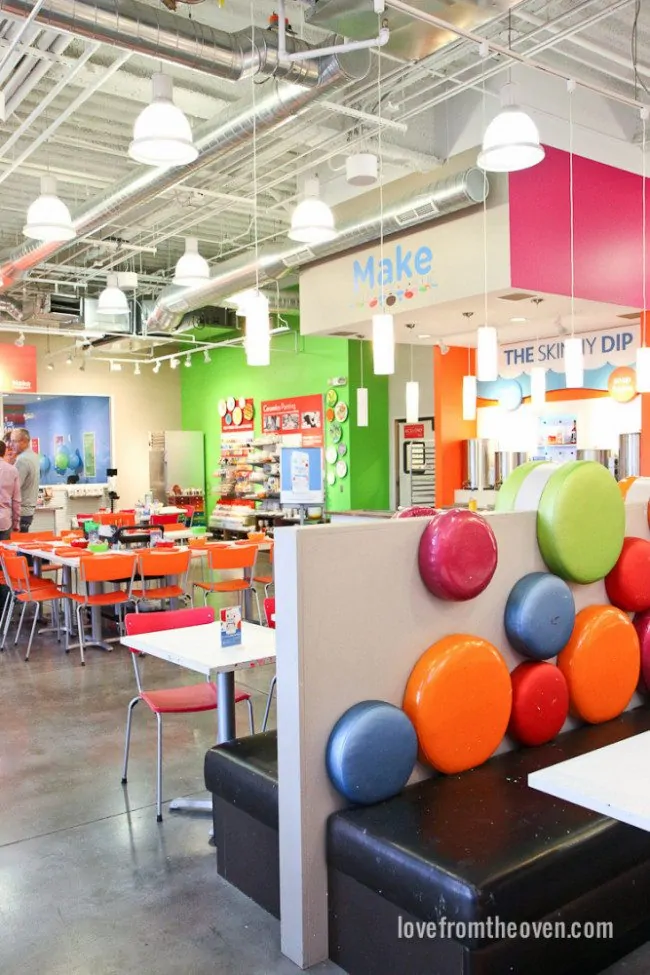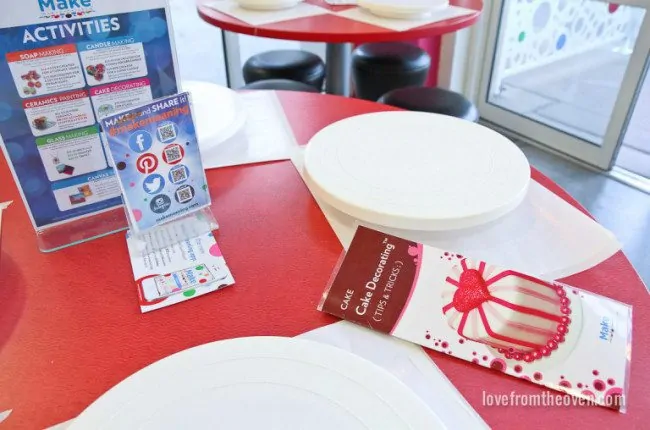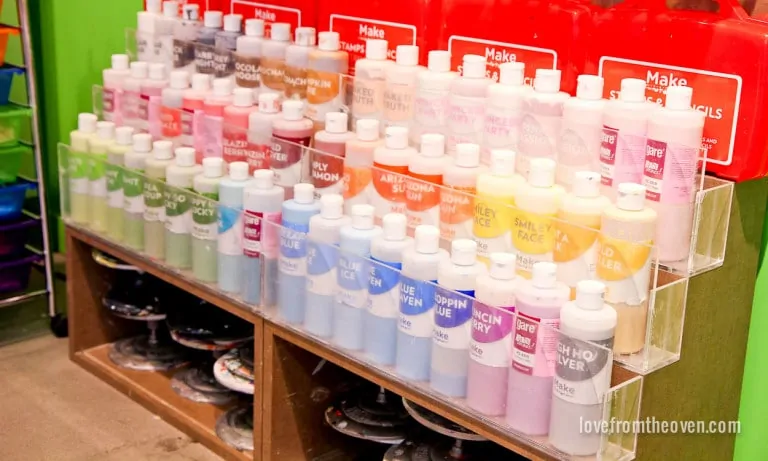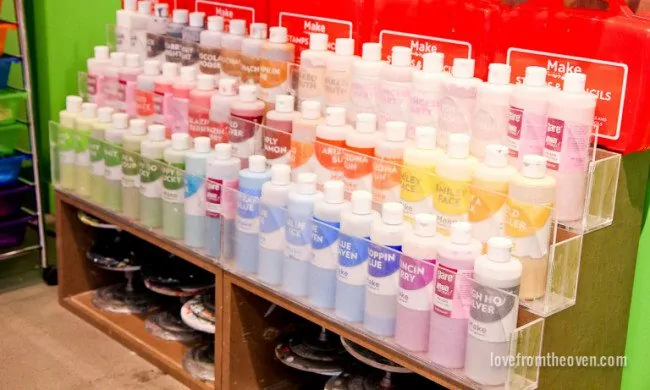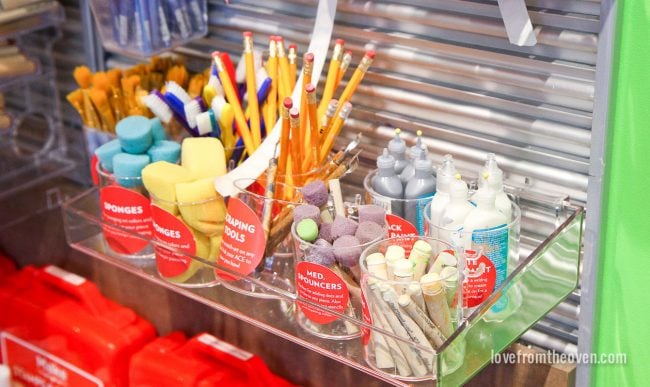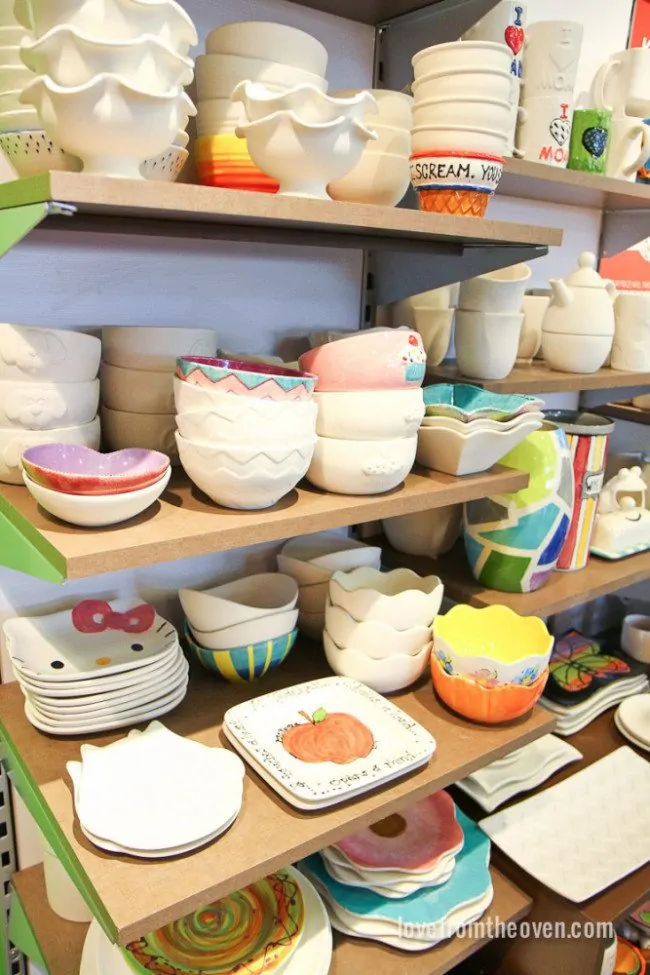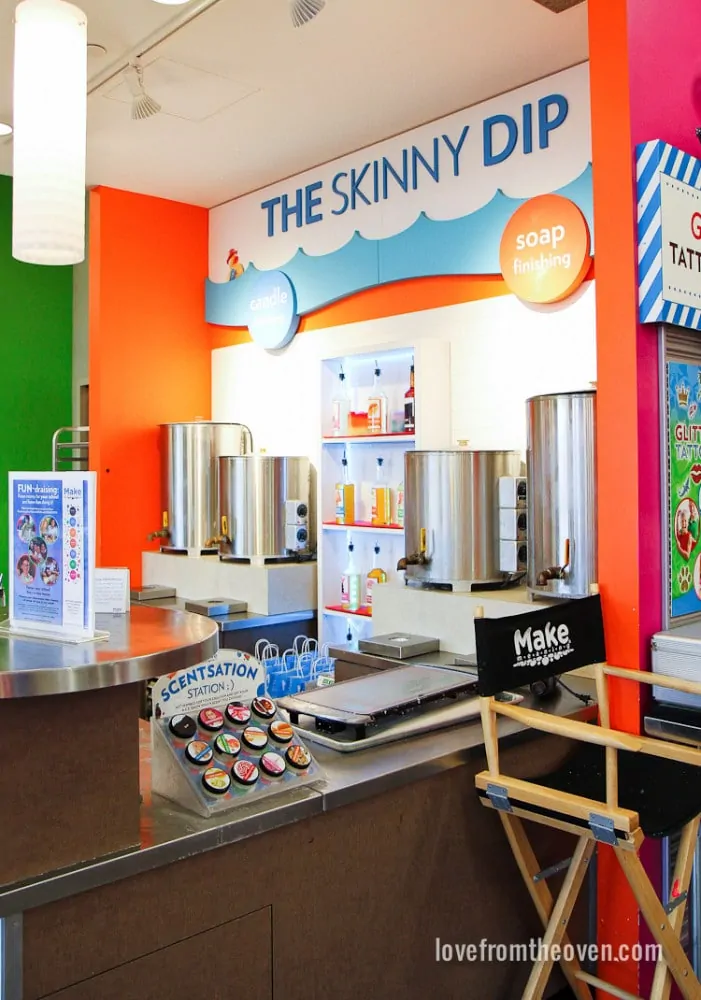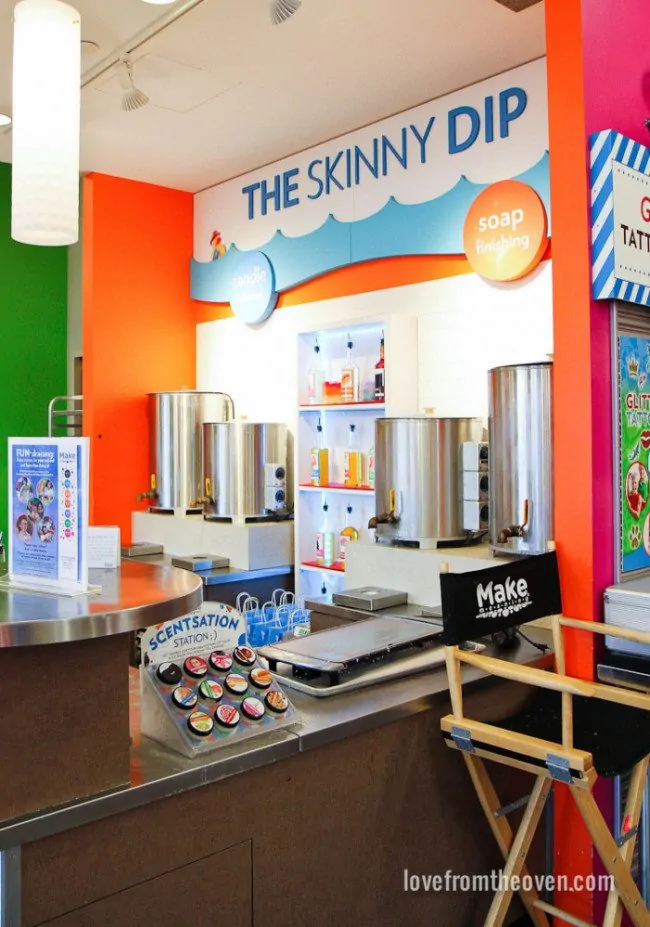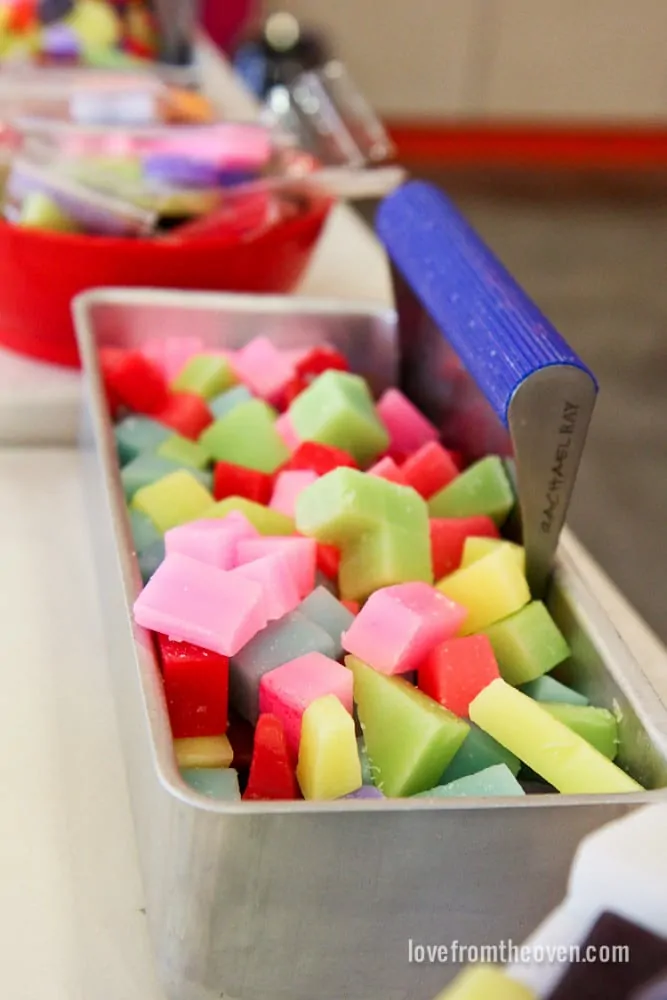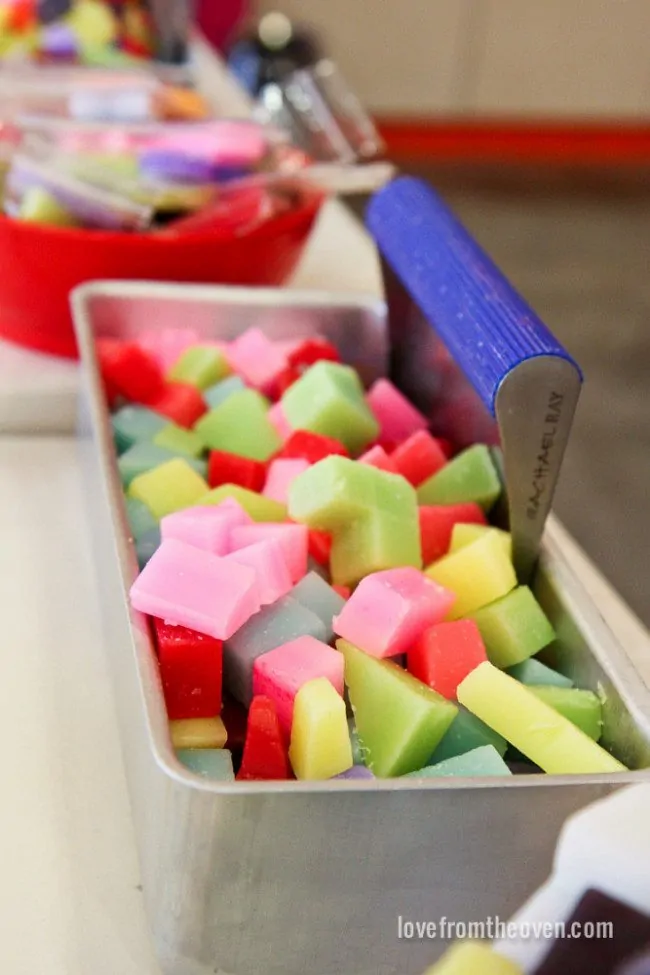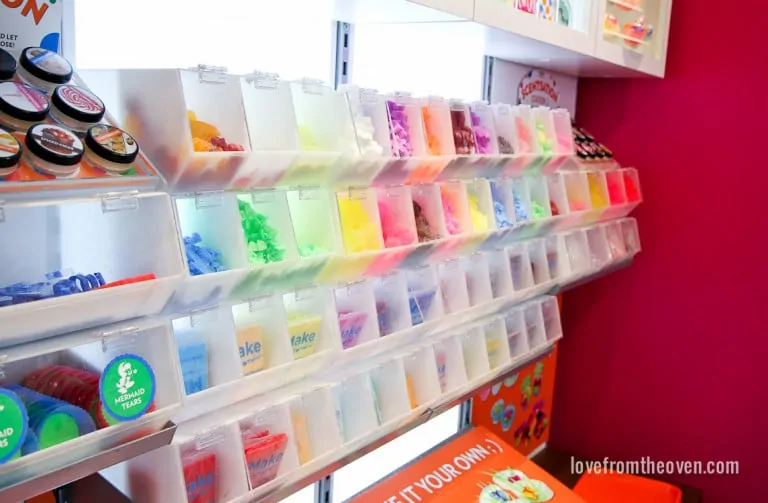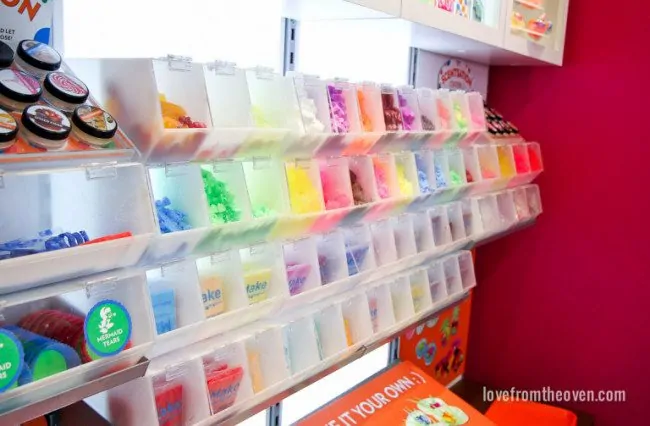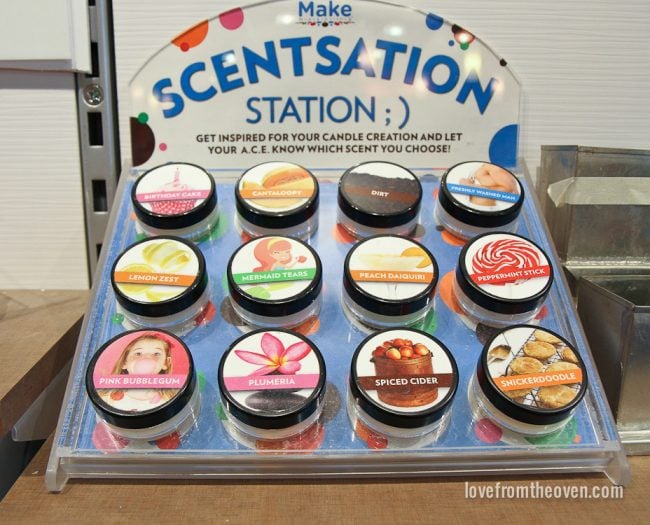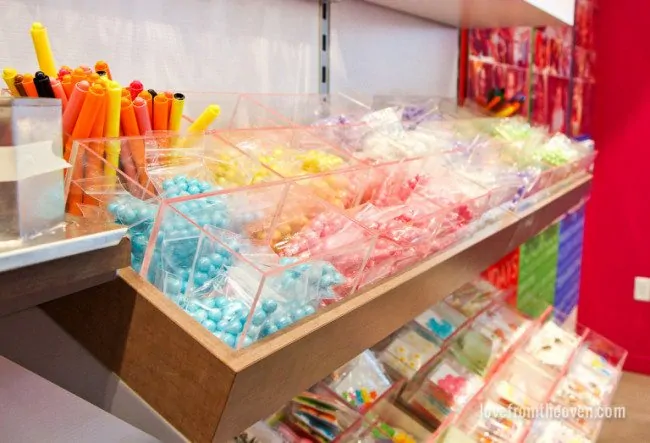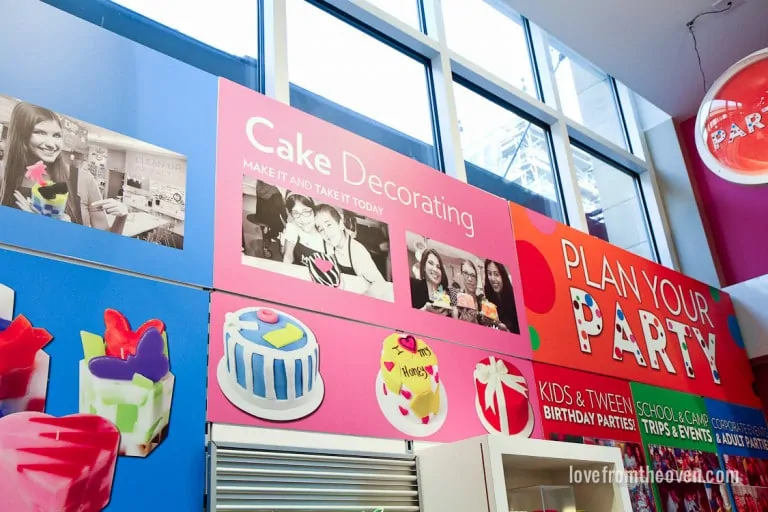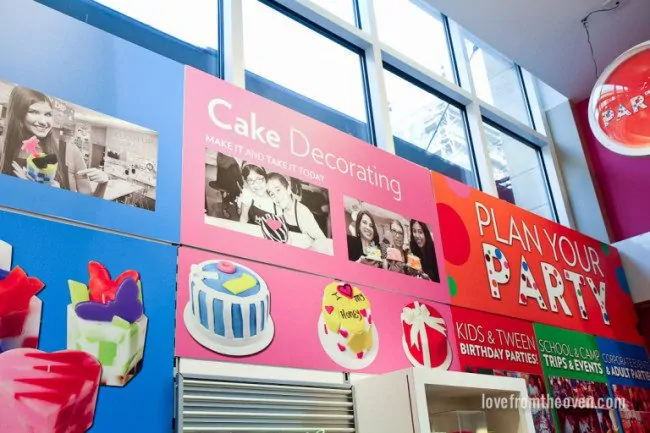 At our party, the girls each got to make their own candle and glass trivet. Make Meaning took care of dinner, and they usually provide the cake as well. Due to a few different food allergies in our group, I brought in the cake.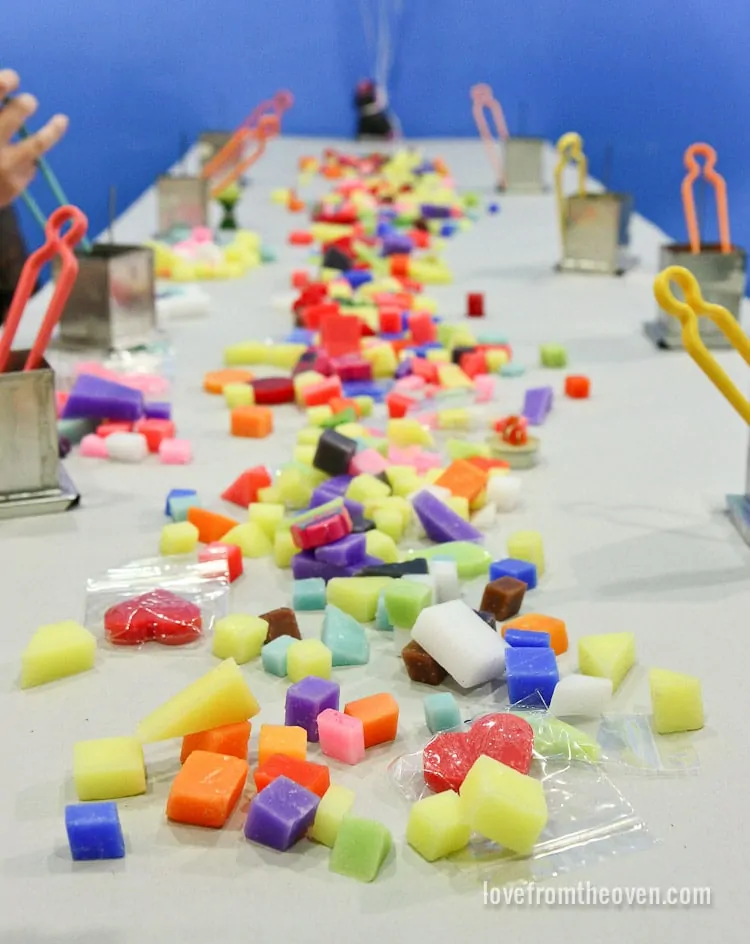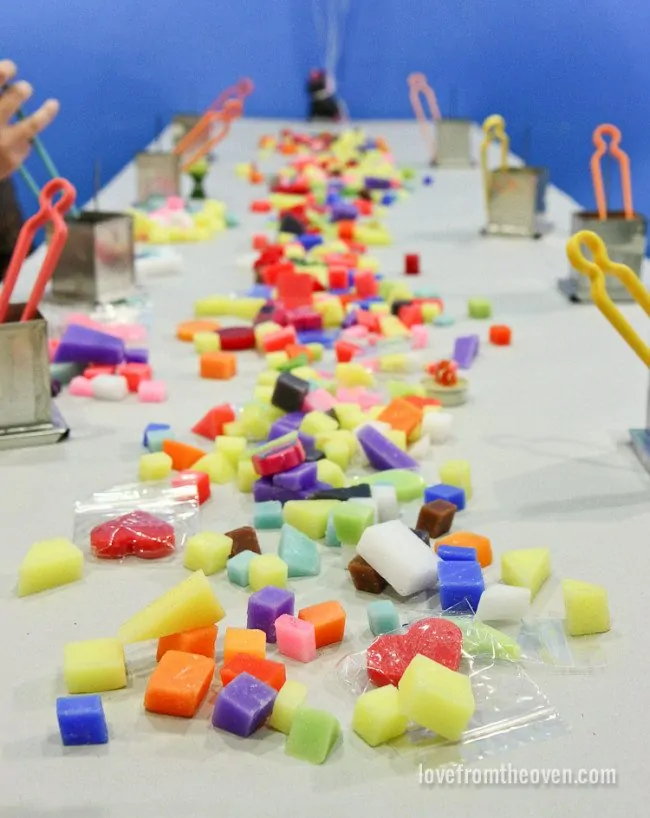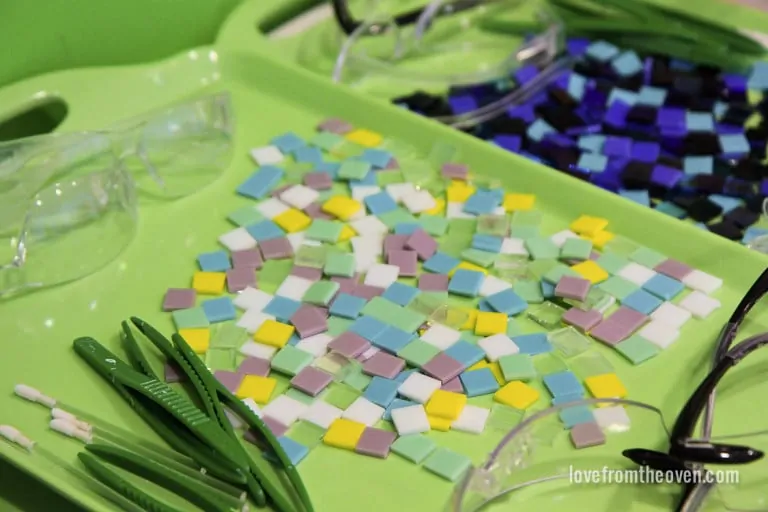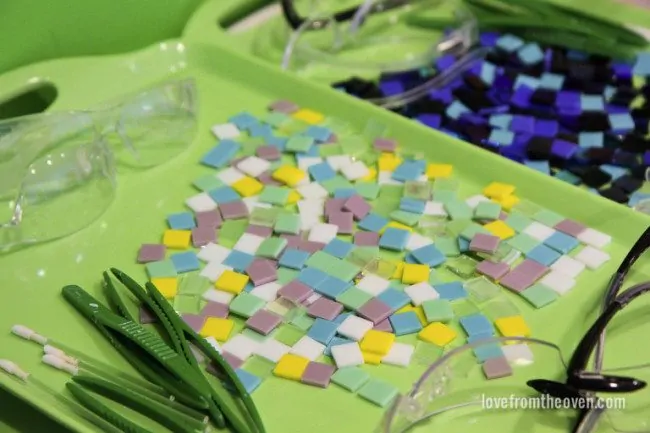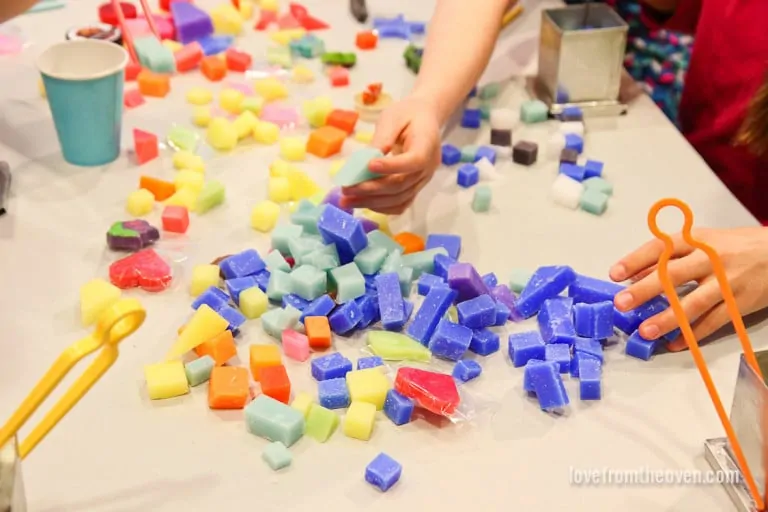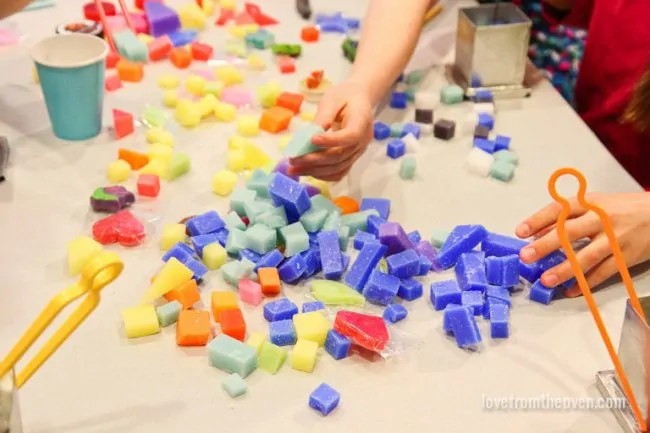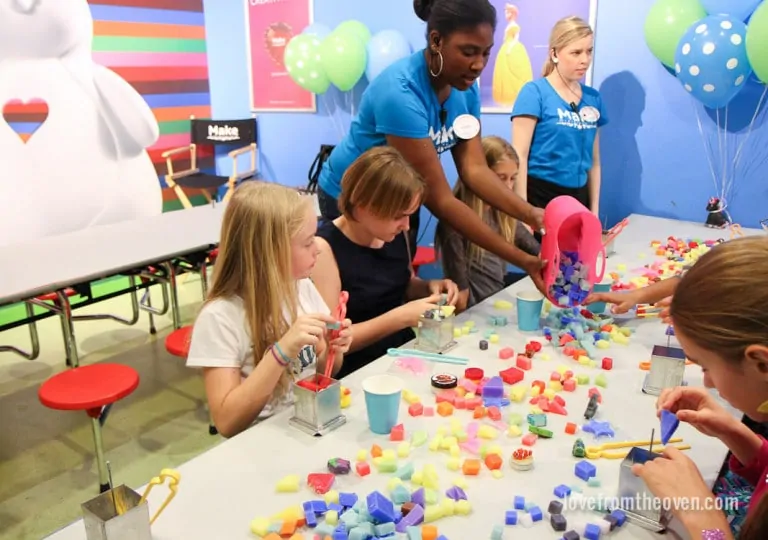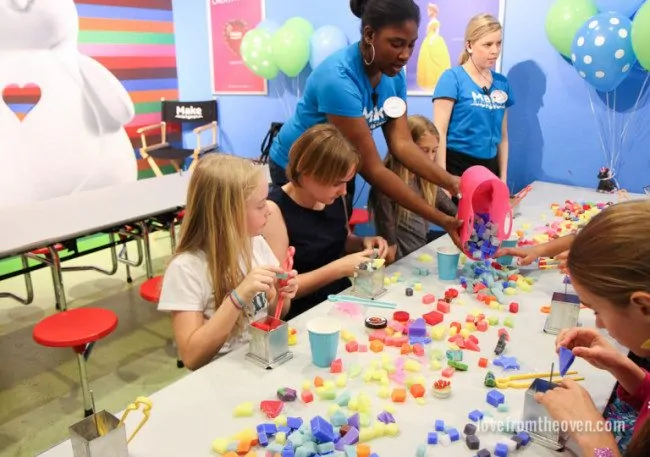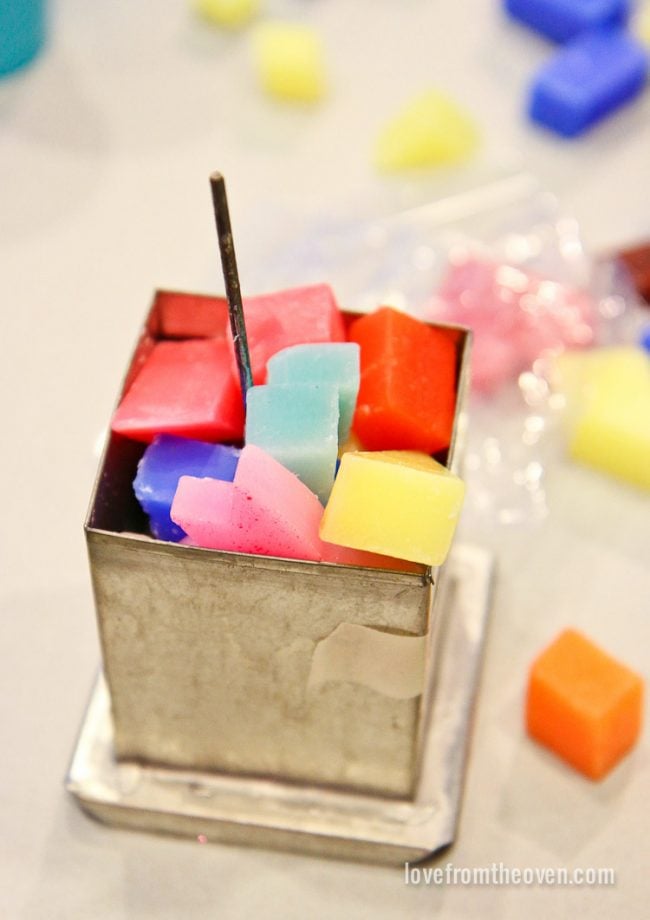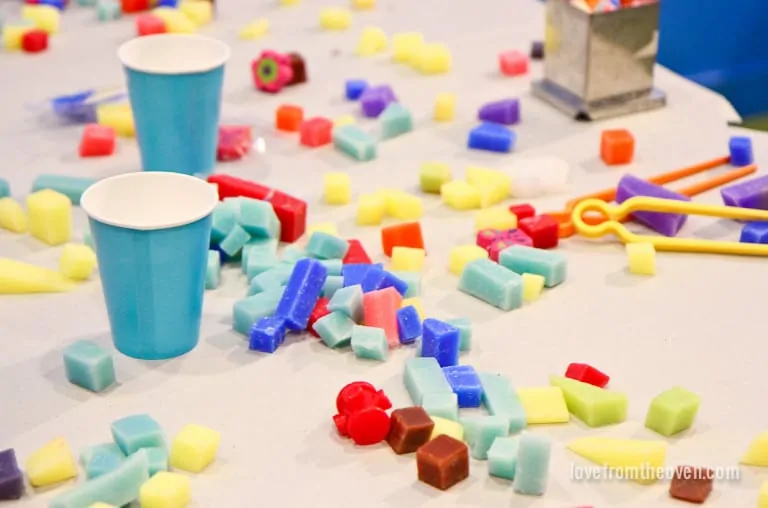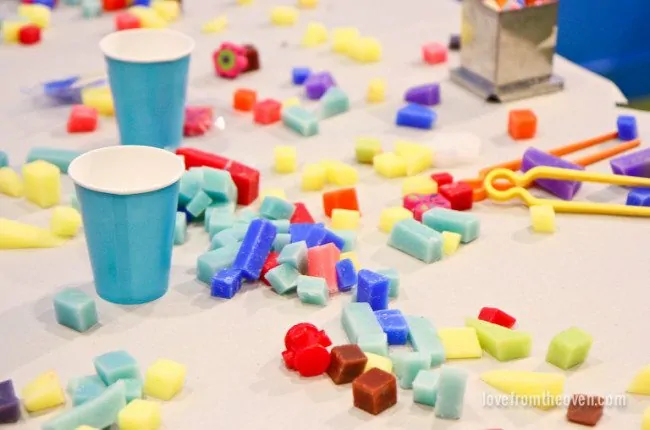 The candles were finished and ready to take home at the end of the party. I'll go pick up their glass trivets in about a week.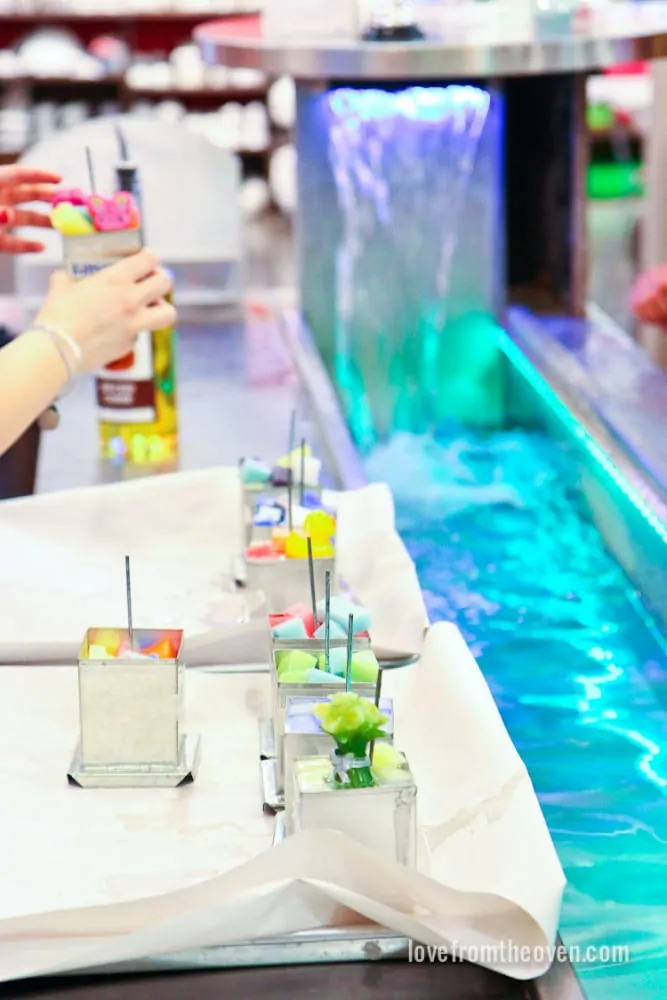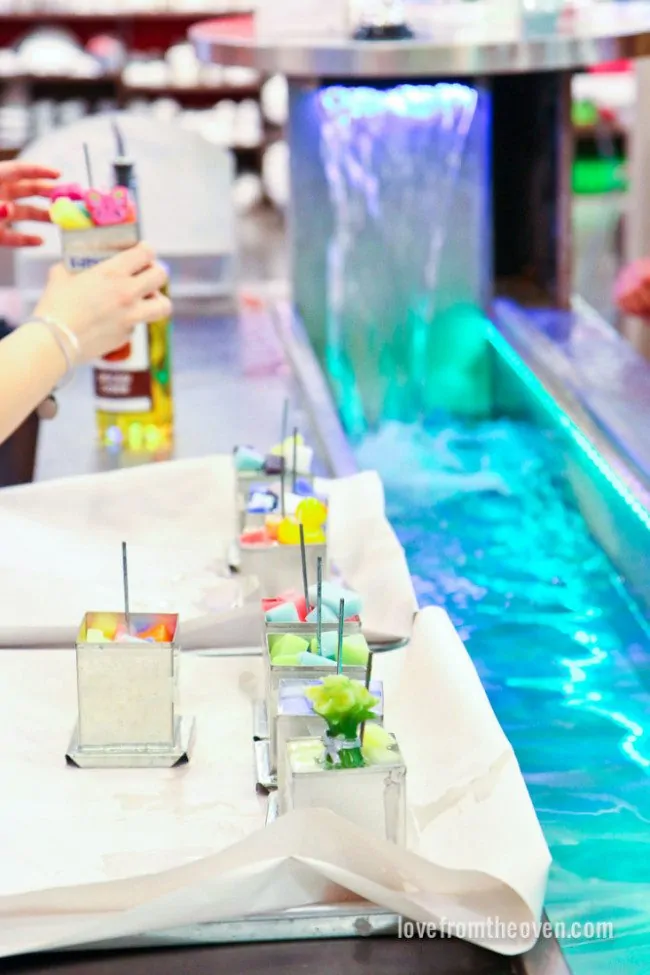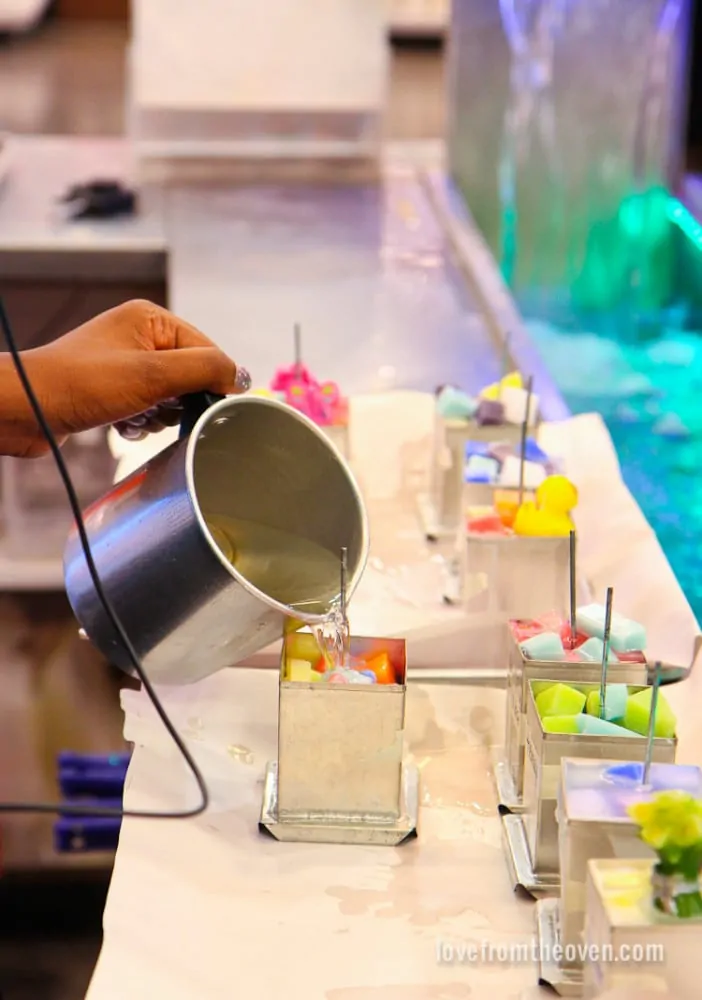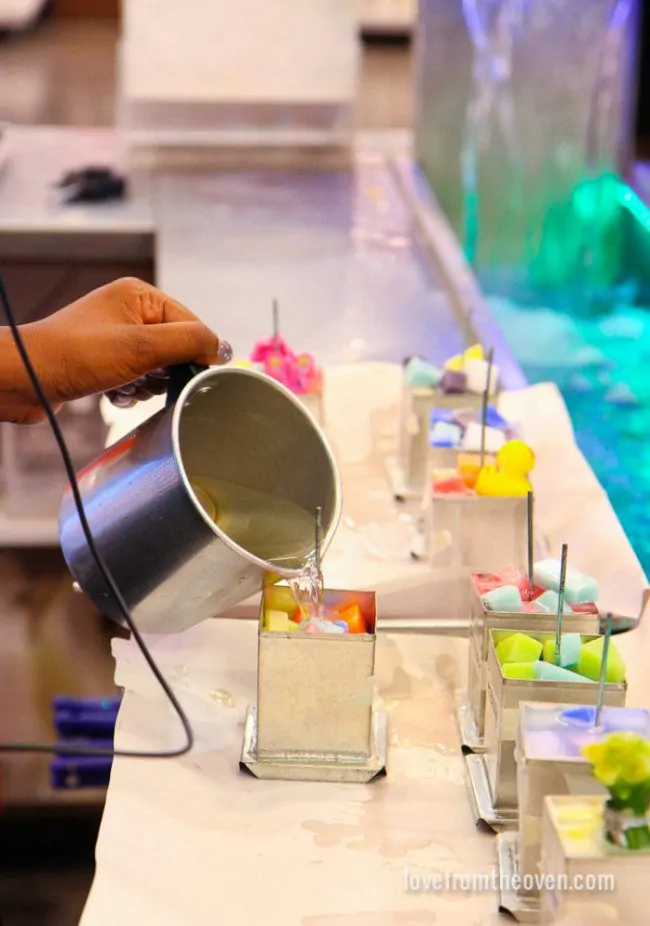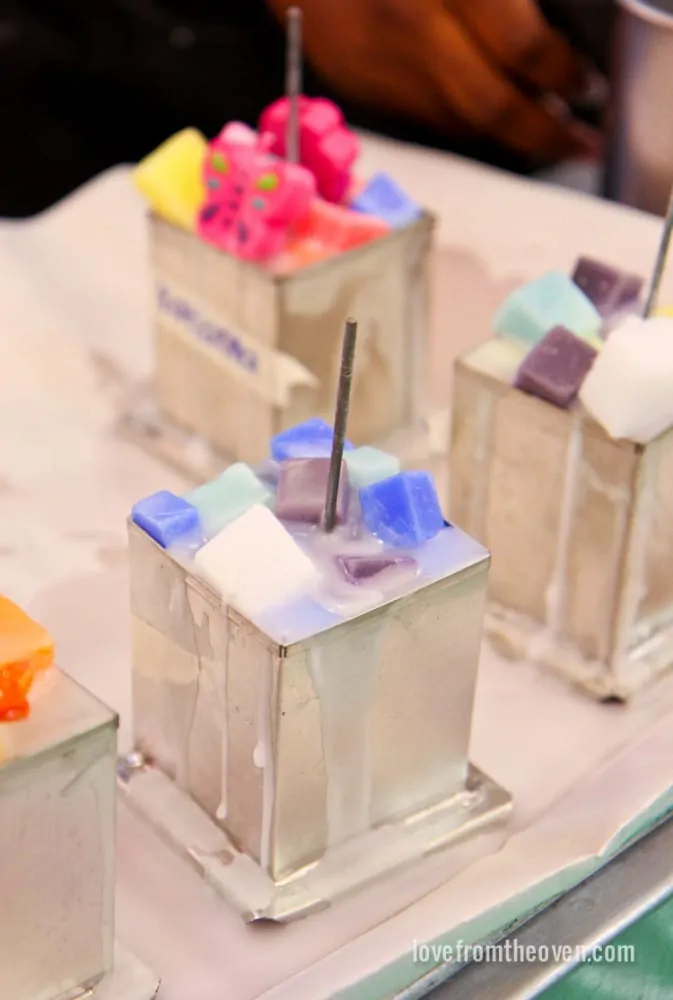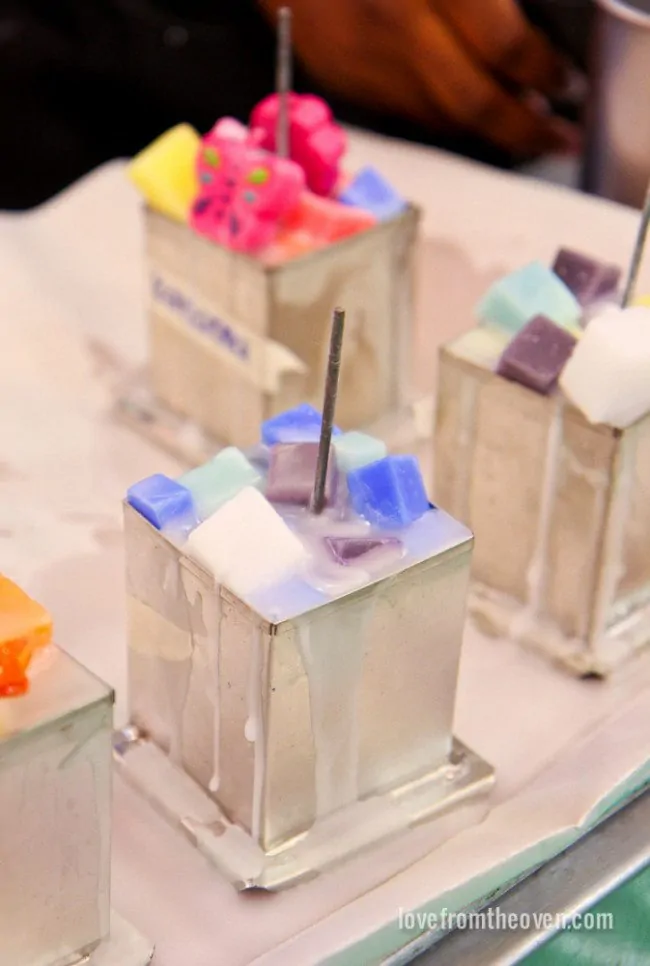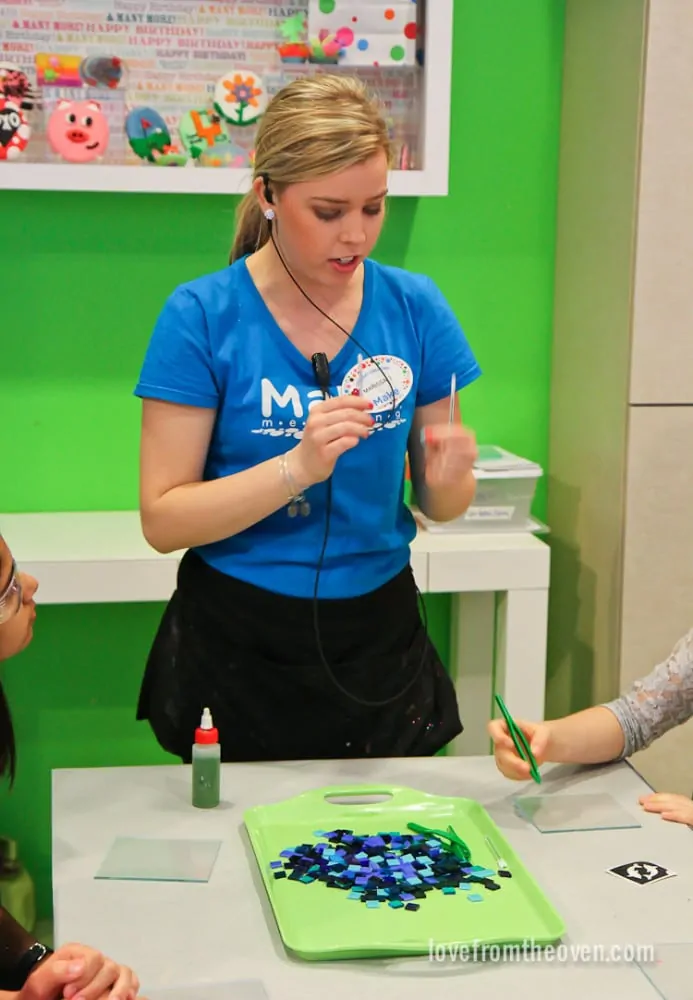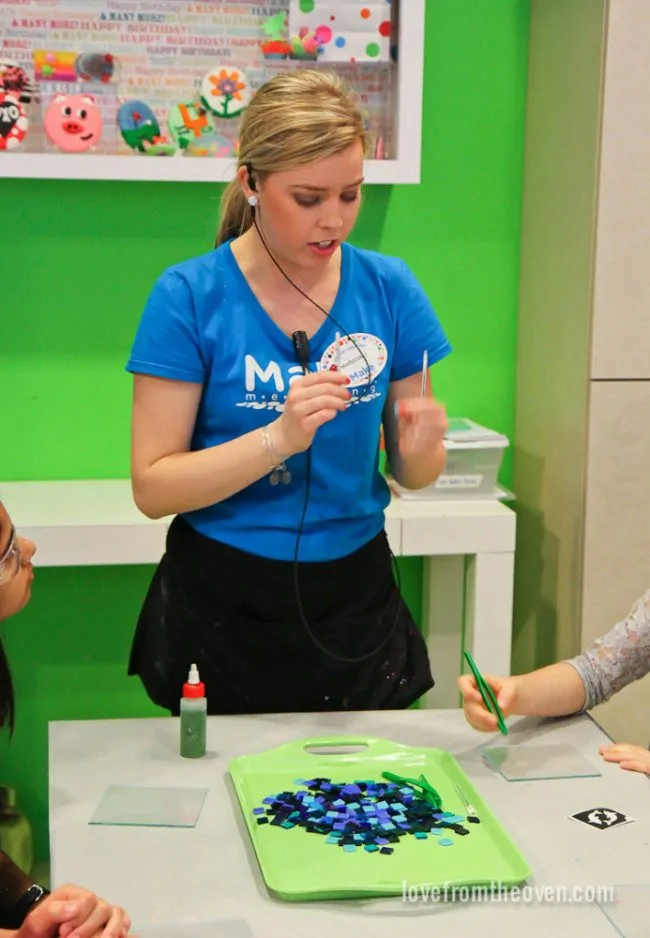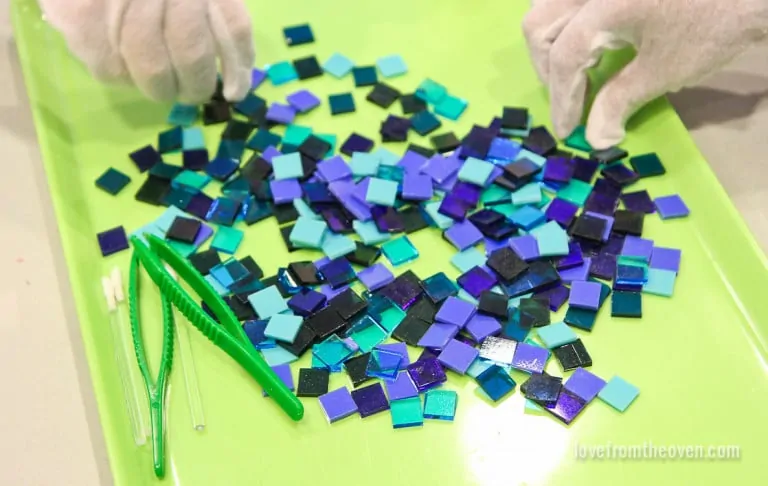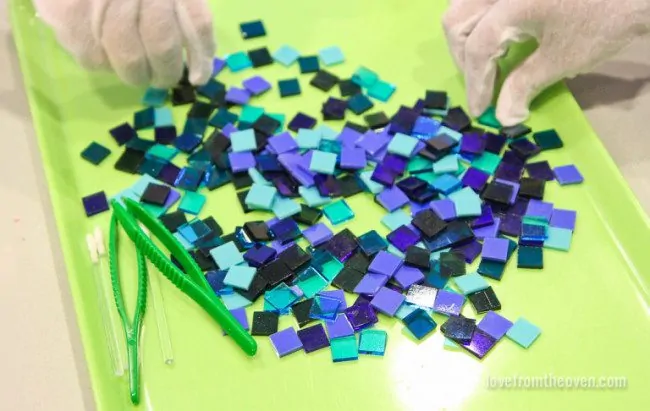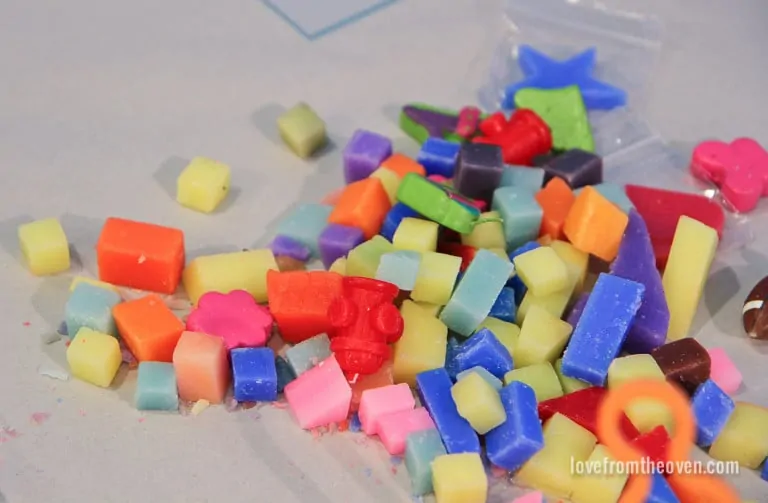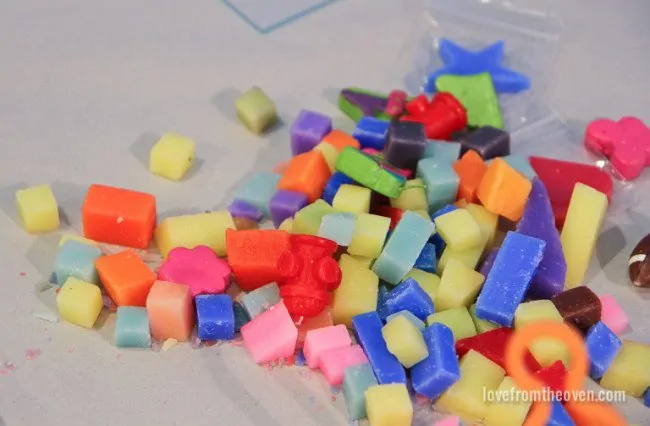 It was fun seeing the different creations the girls made.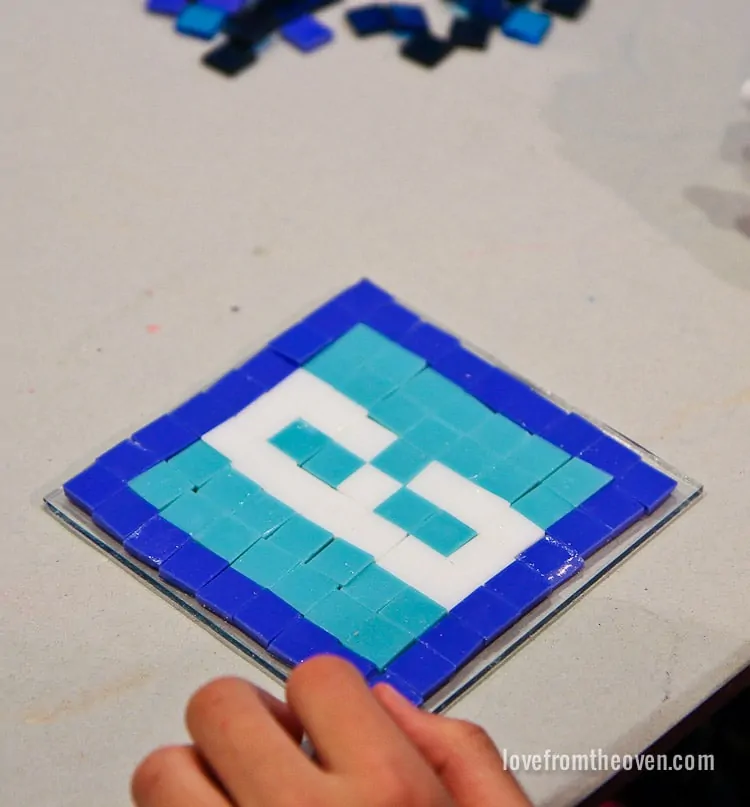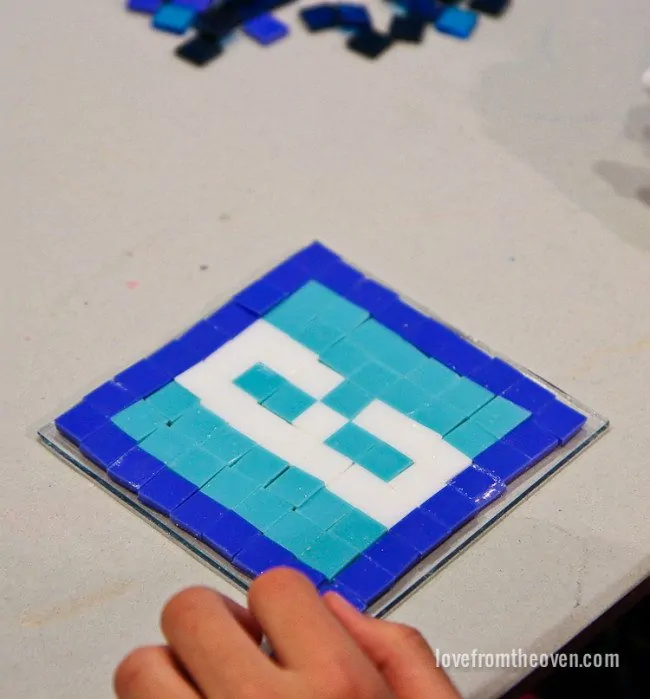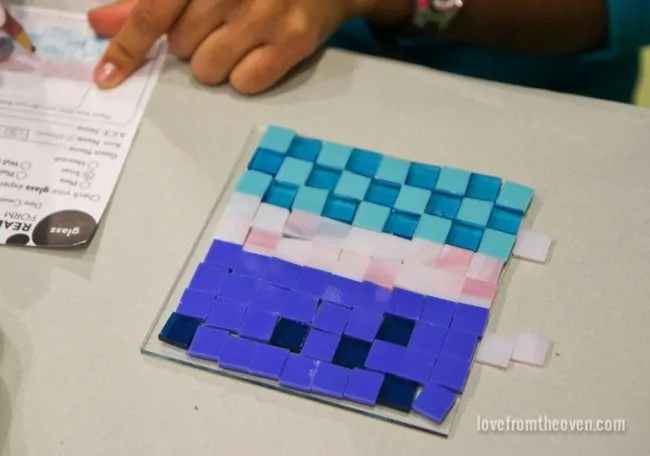 My Katherine Sabbath inspired cake creation. 🙂 Major bonus points to the staff for managing to place candles, and cut and serve it. Whimsical, crazy and fun isn't always the easiest to slice and serve.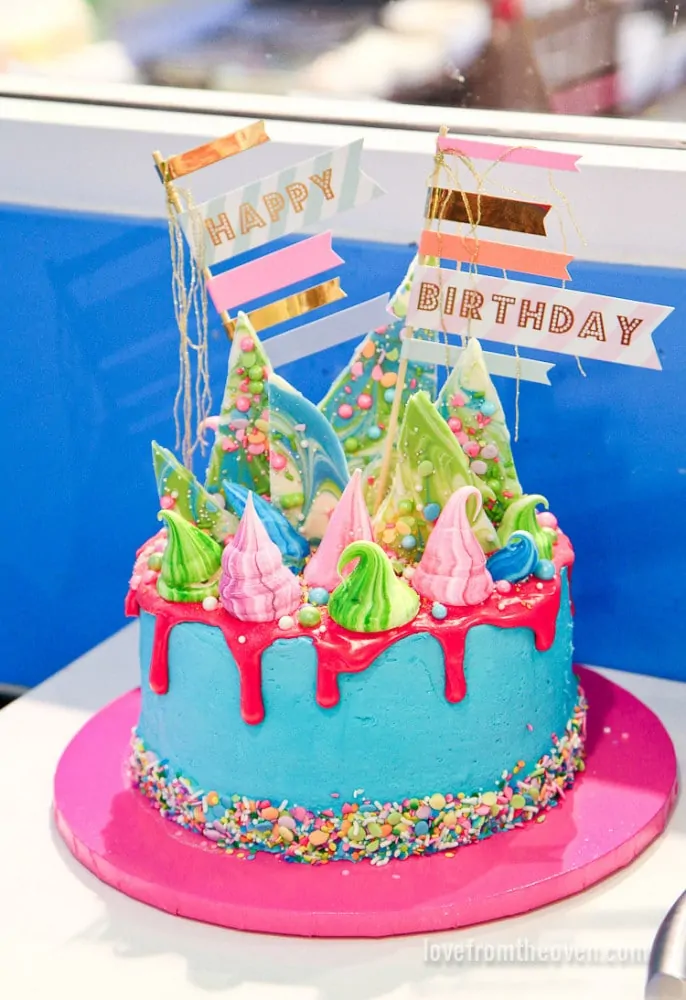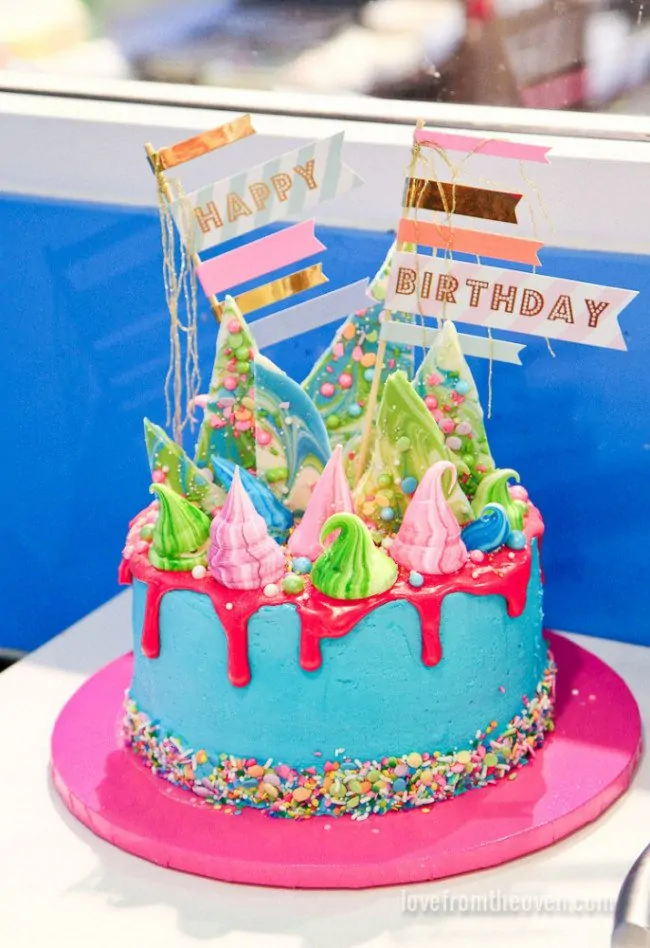 There were also glitter tattoos. Oh how I love glitter. Glitter and sprinkles. Sprinkles and glitter.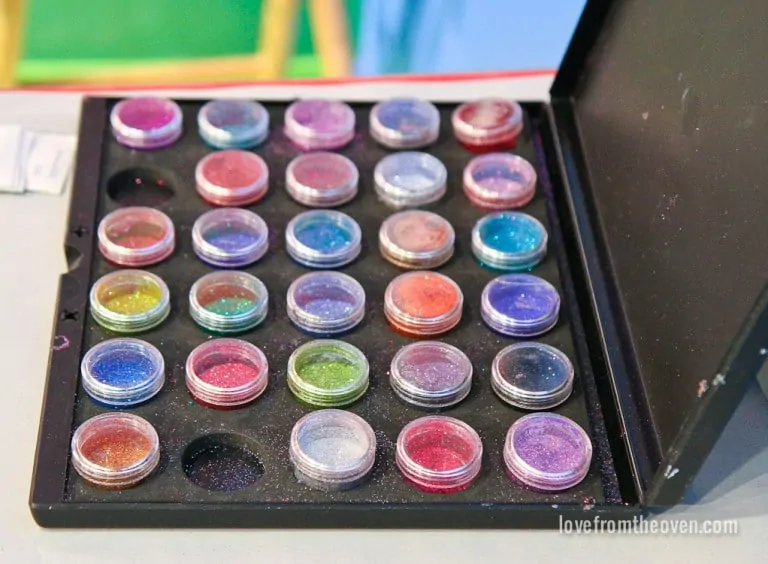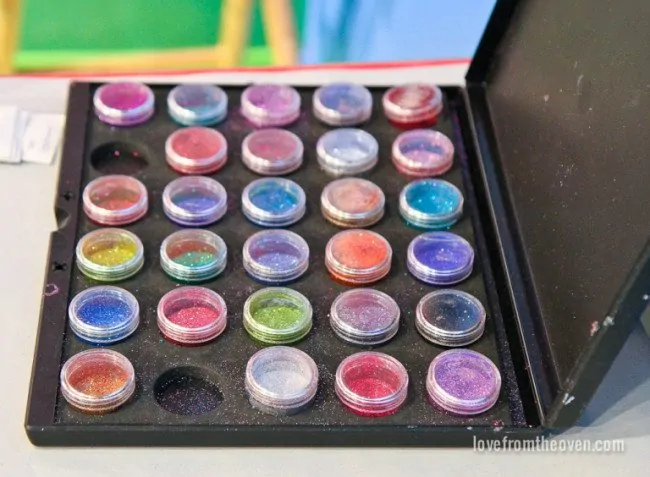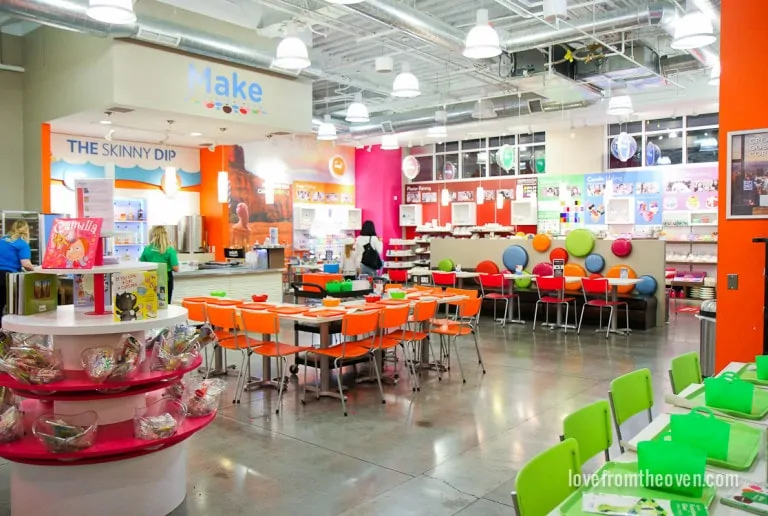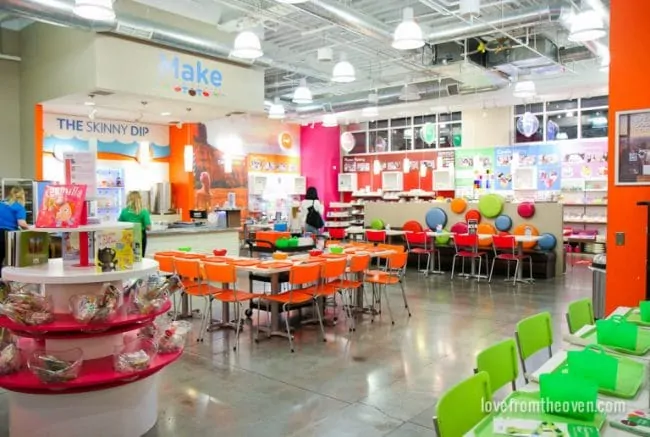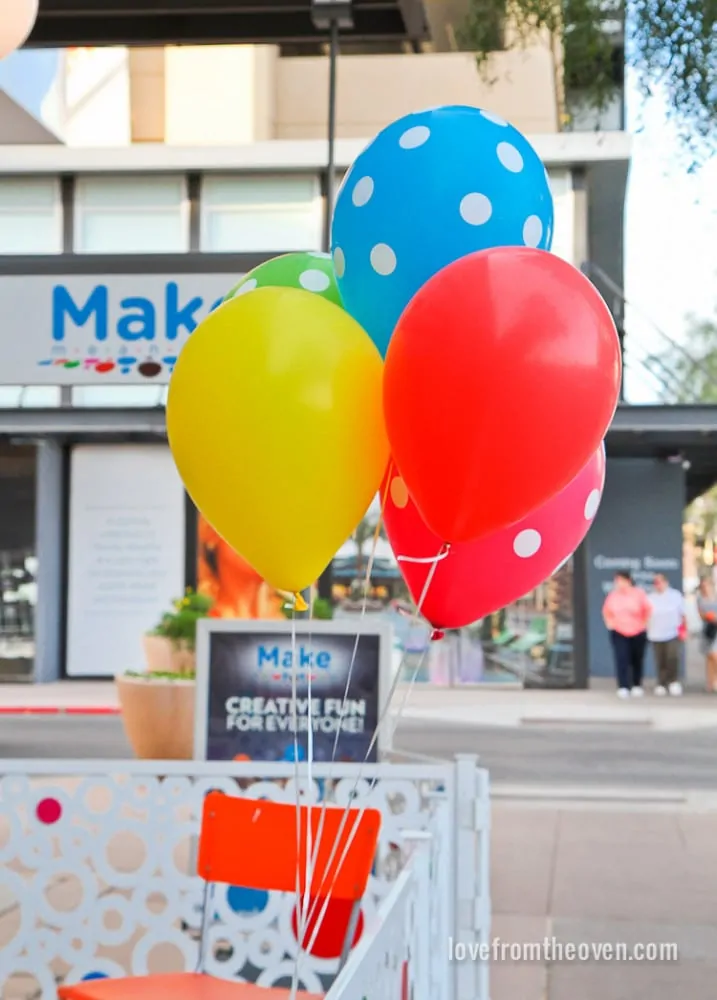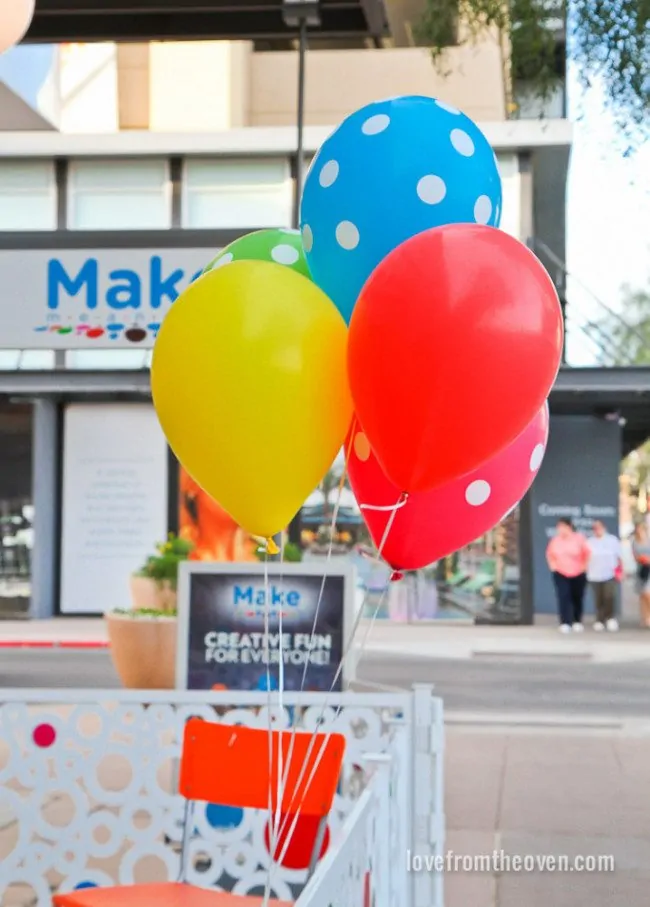 I think it's safe to say the kids all had a lot of fun. As a parent it was great to have the Make Meaning staff take care of everything for us, letting my husband and I enjoy the party versus worrying about running it and cleaning it up. Thanks to the great staff at Make Meaning Scottsdale Quarter, we had a fantastic time! We can't wait to come and visit again.