I'm not much of a drinker, I never really have been.  I usually only drink on that rare occasion that I get out of the house to go out to dinner without the kids, which is starting to feel about as common as leap year.    But when I do, my drink of choice is always, and I mean ALWAYS, the same.  A nice, frosty margarita, with salt.   I love margaritas, such a happy fun drink and you get salt (yeah, I love salt as well).    A friend of mine sent out an invite this week for a Cinco De Mayo party, so I thought it would be fun to try out some dessert recipes based on margaritas.    Let's start with cookies!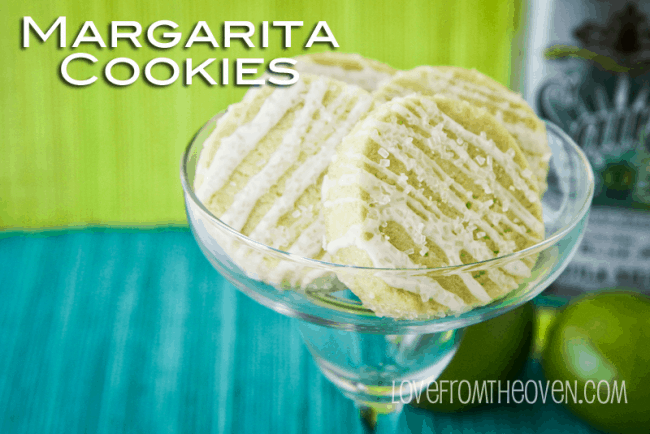 These cookies are a really interesting flavor combo, kind of a buttery shortbread meets lime with a bite of tequila.    My husband and I loved them.   These are adapted from McCormick Spice's Sugar Rimmed Margarita Cookies.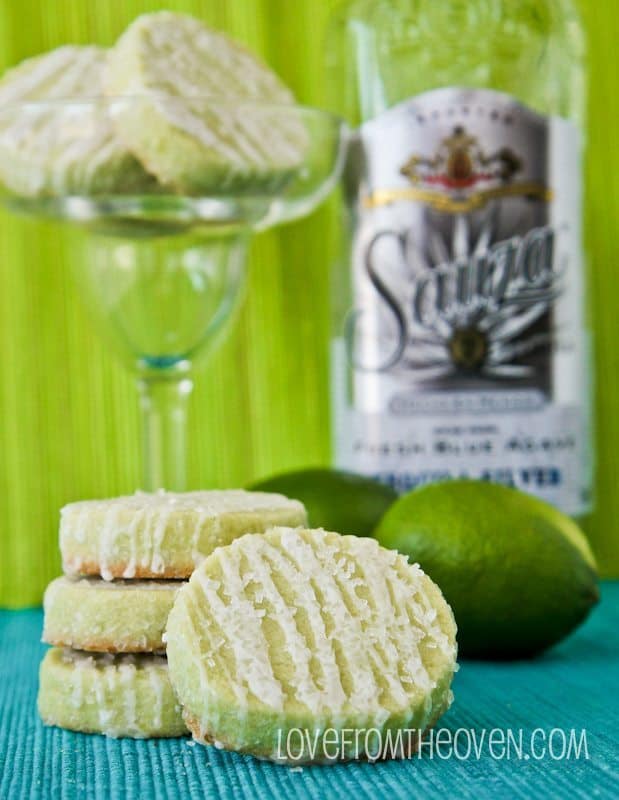 They are pretty simple to make, though the dough does need an hour to chill out in the fridge, so make sure to factor that in.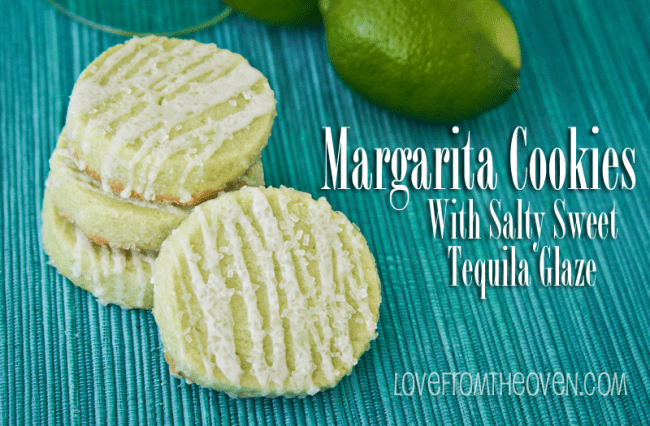 If you aren't a tequila fan, you can absolutely leave that out of these, and just make a great lime cookie.   But if you are a tequila fan, there's just a hint of tequila flavor that comes through in the glaze.   Yum, yum.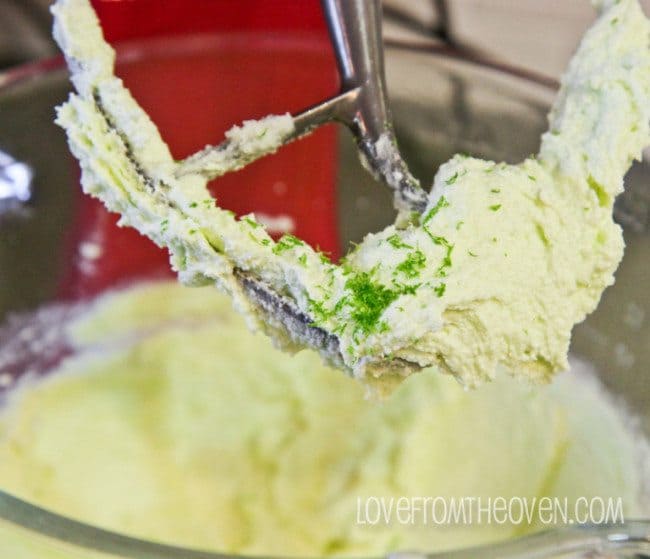 You add lime zest to your dough.   I somehow do not own a microplane, and started using the grater I always use for zesting.  It's totally the wrong kind and all it does is collect all the zest in it's grips and not let go.  Total fail.  Luckily I realized I had this handy little OXO Spice Grater which worked wonderfully.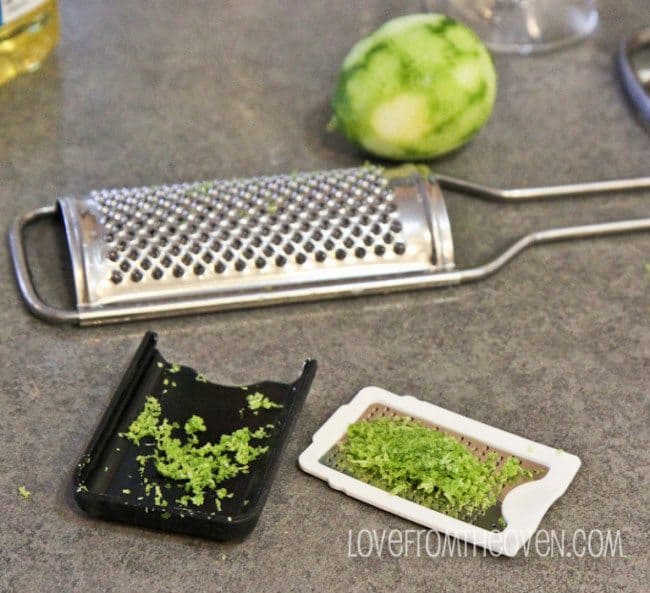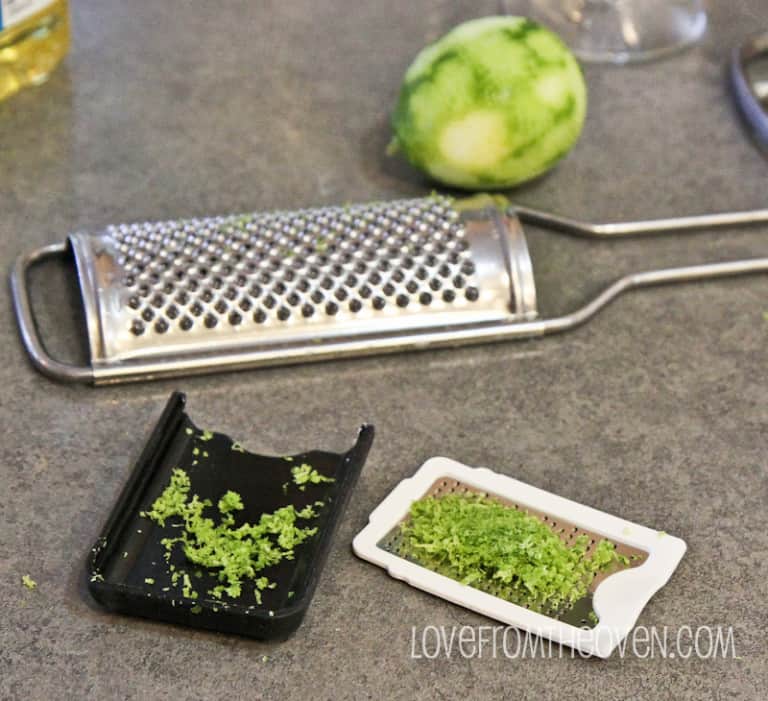 After making your dough, you roll it into two logs and then let it chill in the fridge for about an hour.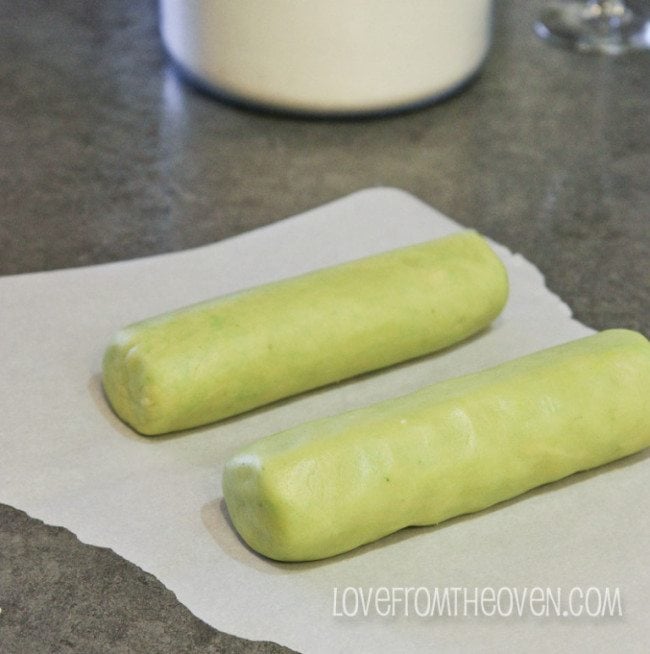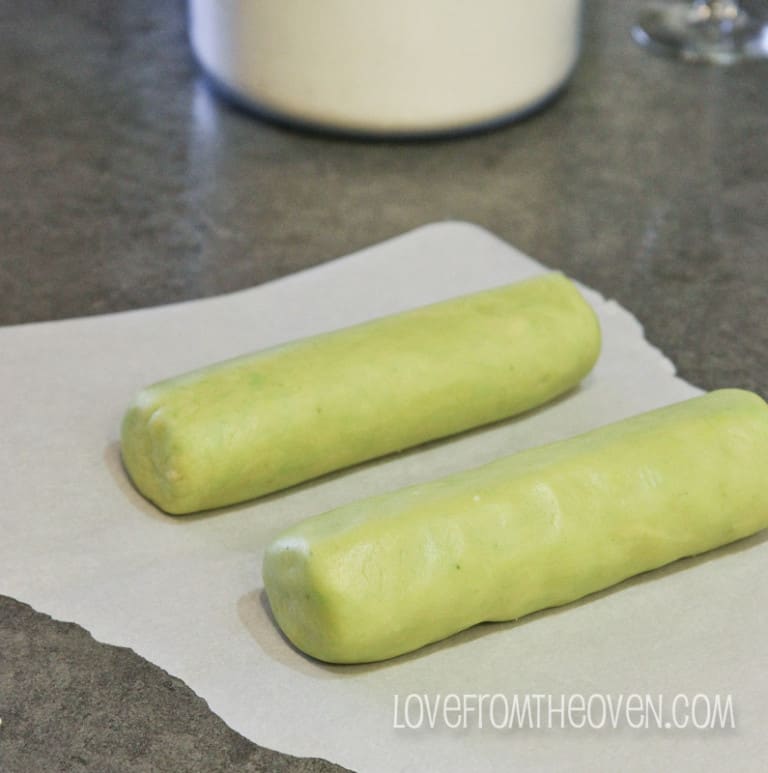 Then when it comes out you roll it in a salt and sugar mixture.  Yum yum.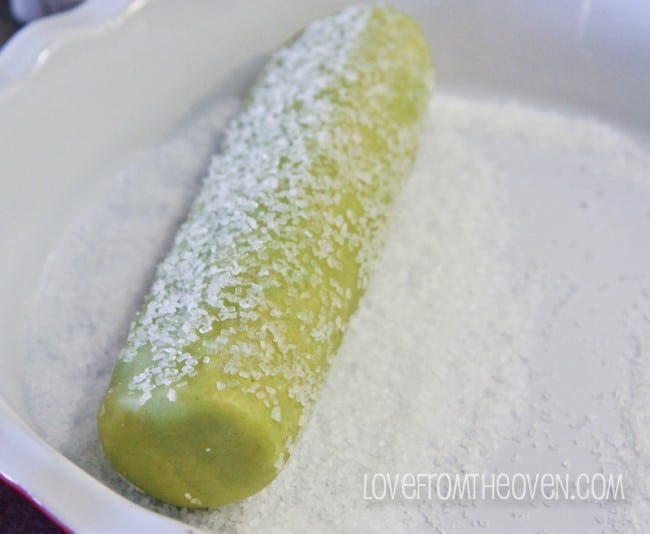 Then it's slice and bake.   I knew I was going to leave the tequila glaze off of some of the cookies, so for those cookies I added some extra sugar and salt mixture to the tops.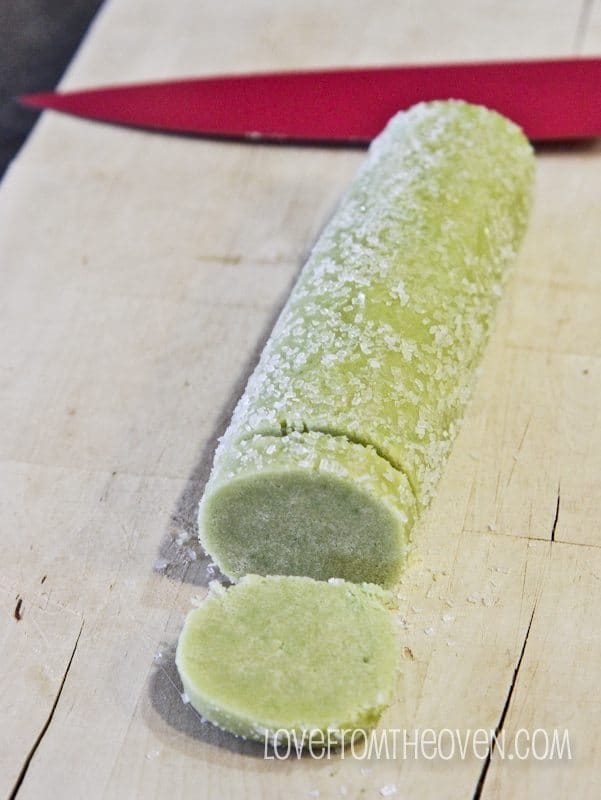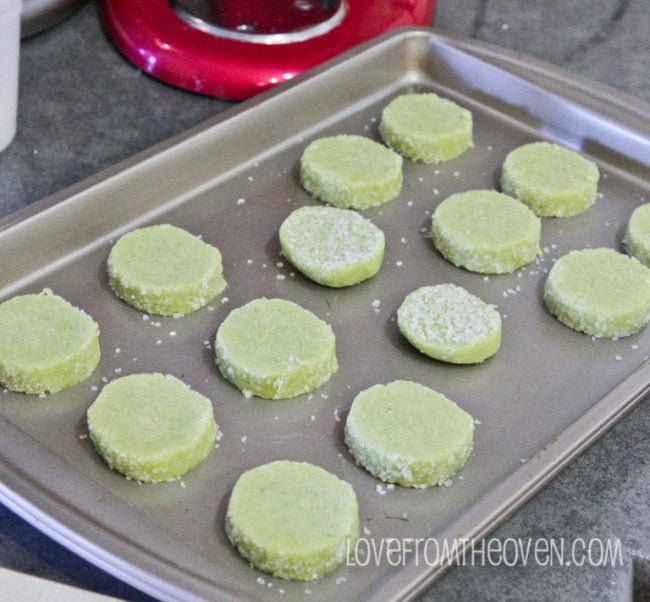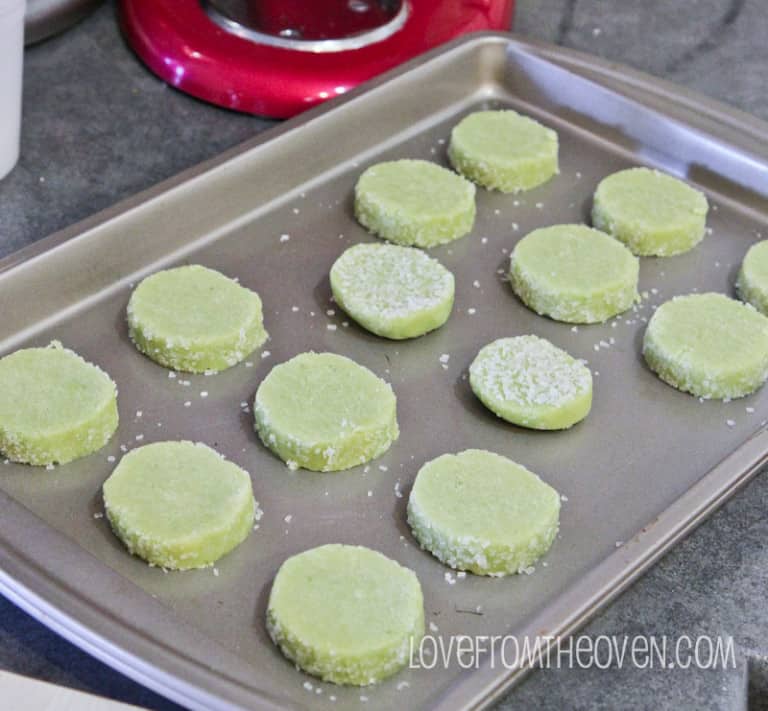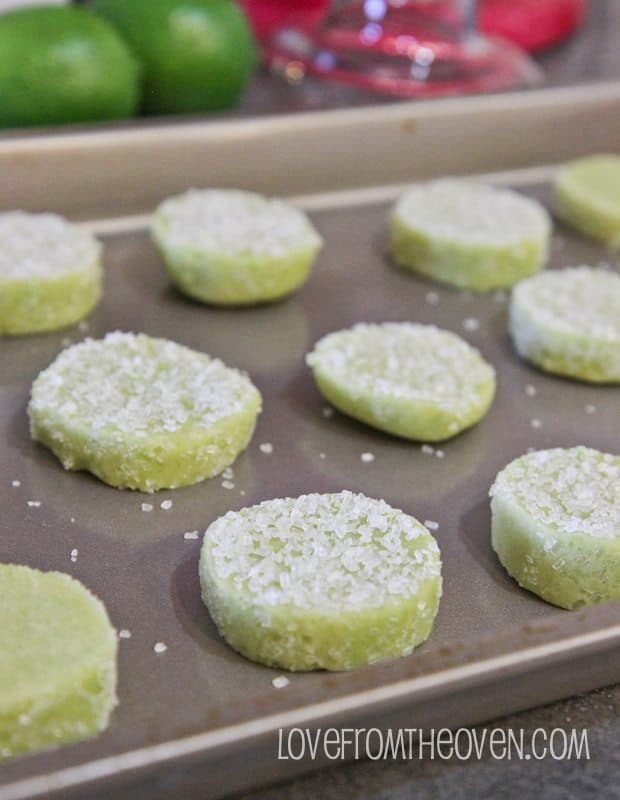 After baking you allow them to cool, then make the glaze.  As I mentioned you can leave the glaze off, or omit the tequila.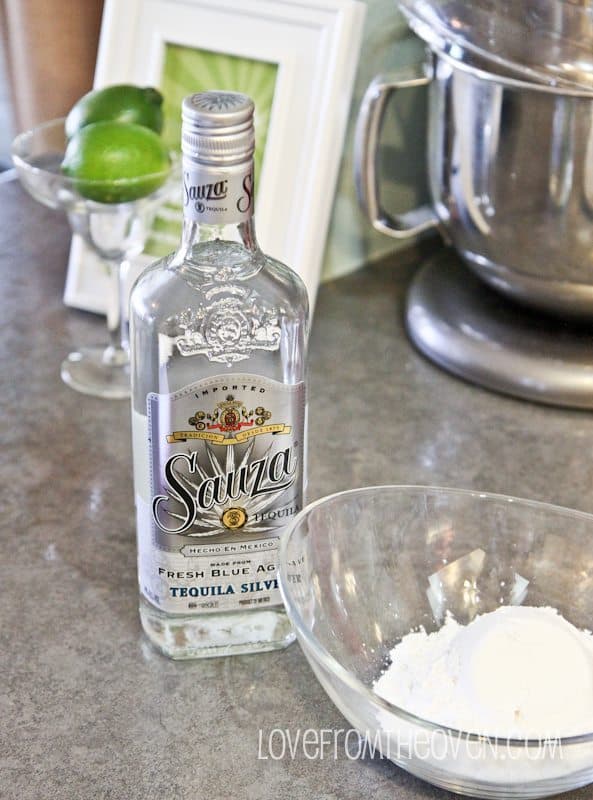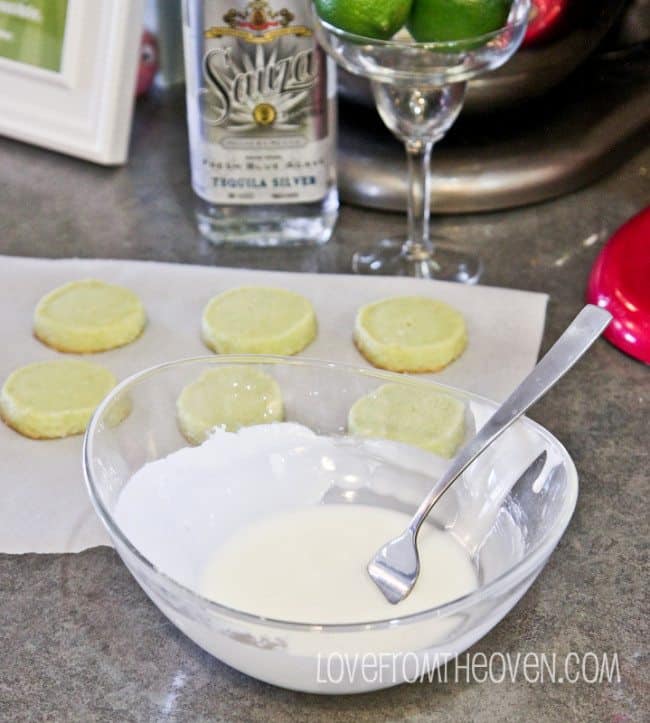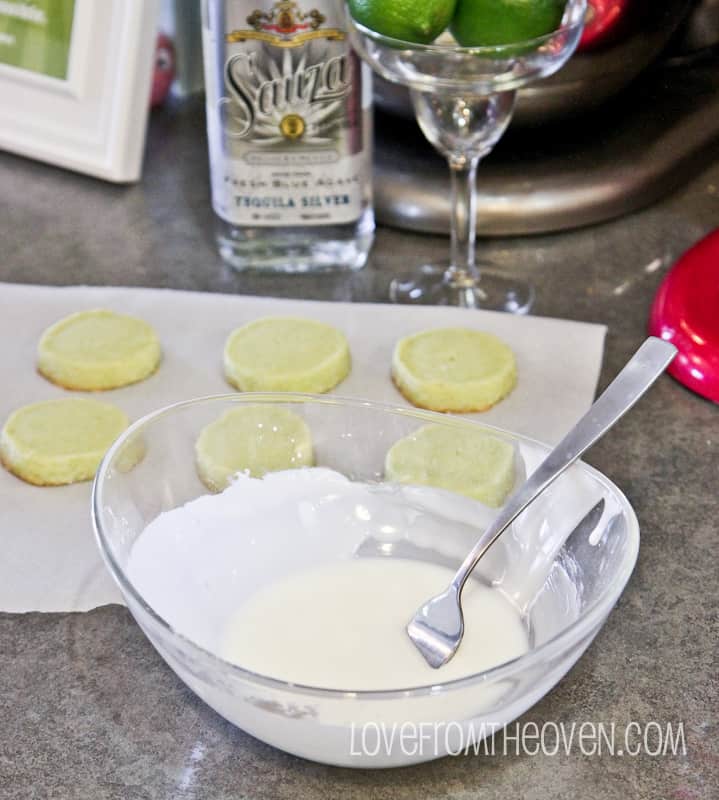 Because the salty part of a margarita is SO important to me, I sprinkled some of the sugar and salt mixture on top of the glaze.  It also adds a nice crunch.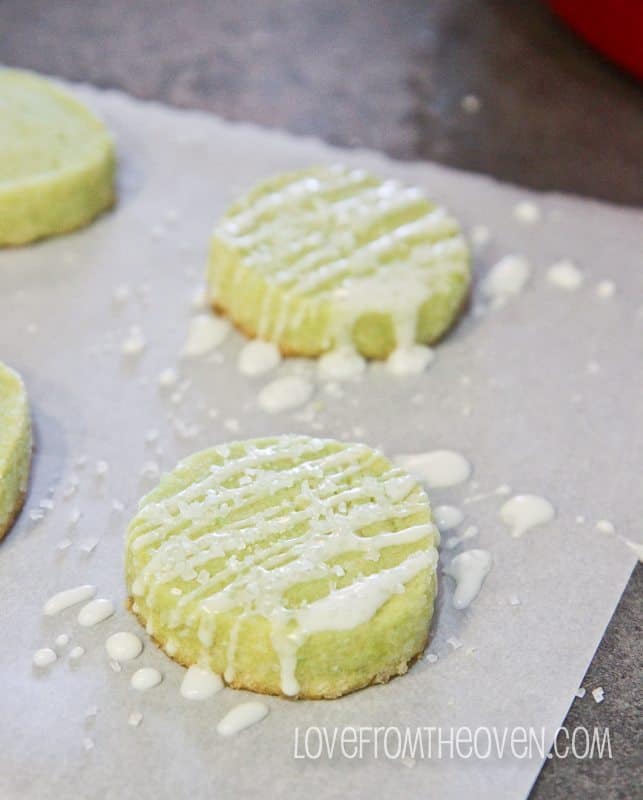 Salty. Sweet. Lime. Butter. Good stuff.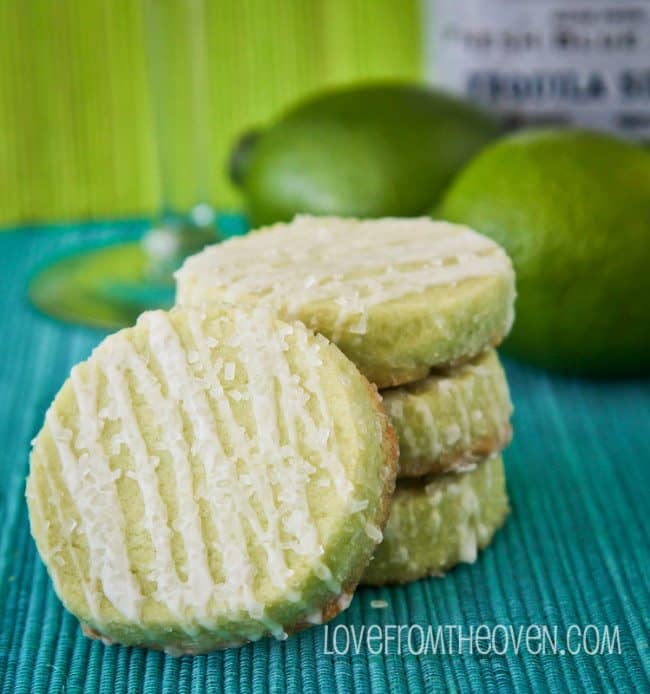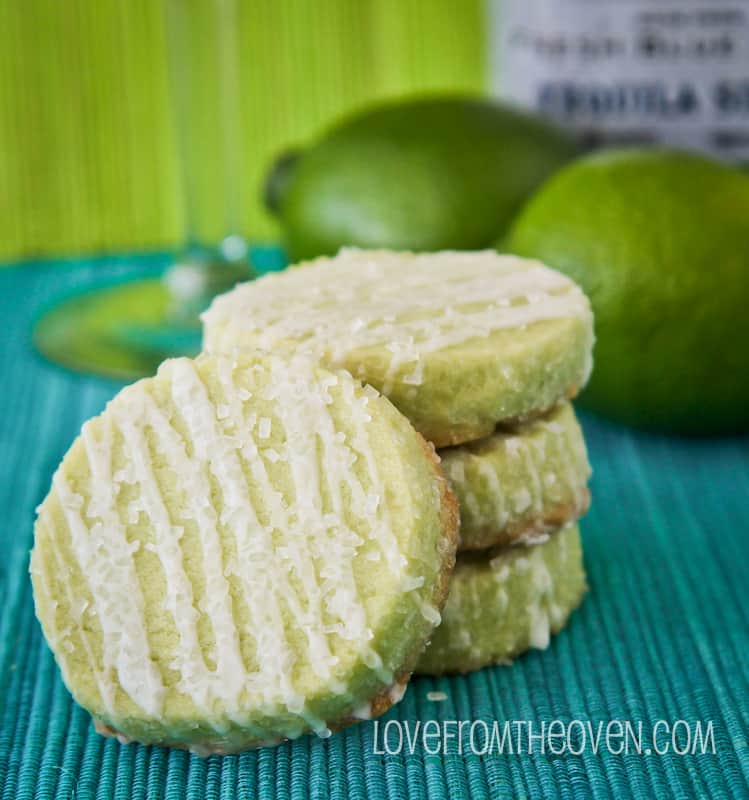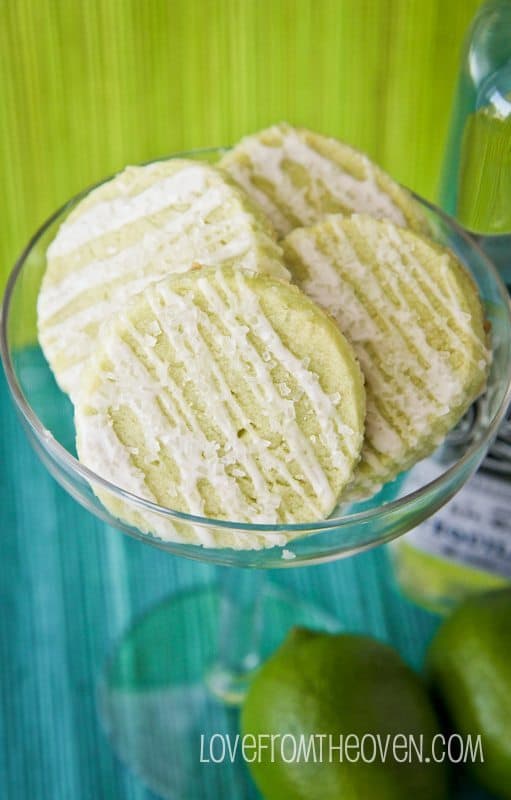 Margarita Cookies With Salty Sweet Tequila Glaze
These delicious margarita cookies can be enjoyed with or without the addition of tequila. Adapted from McCormick Spice's Sugar Rimmed Margarita Cookies.
Ingredients
Cookies:

2 cups flour
1/4 teaspoon salt
3/4 cup (1 1/2 sticks) butter, softened
Green Food Coloring (optional - I used six drops McCormick Neon Green & 2 Drops McCormick Green)
1 cup granulated sugar
1 egg
1 tablespoon finely grated lime peel
1 teaspoon McCormick® Pure Orange Extract
1/2 cup sanding sugar
1/2 teaspoon kosher salt

Tequila Glaze:

1 cup confectioners' sugar
1 tablespoon water
1 tablespoon tequila
Instructions
Cookies:
1. Mix flour and 1/4 teaspoon salt in medium bowl. Set aside. Beat butter and granulated sugar in large bowl with electric mixer on medium speed until light and fluffy. Add egg, lime peel, extract and food coloring if using; mix well. Gradually beat in flour mixture on low speed until well mixed. Divide dough in half. Form each half into a log about 9 inches long and 1 1/2 inches in diameter. Wrap in wax paper.
2. Refrigerate 1 hour or until firm.
3. Preheat oven 350°F. Mix sanding sugar and kosher salt. Roll each cold dough log in mixture to coat evenly. Cut dough into 1/4-inch thick slices. Place on ungreased baking sheets. If desired sprinkle a bit of additional sugar and salt mixture on tops.
4. Bake 12 to 15 minutes or until lightly browned around edges. Cool on baking sheets 1 minute. Remove to wire racks; cool completely.
5. Drizzle Glaze over cooled cookies. If desired sprinkle lightly with salt/sugar mixture. Let stand until glaze is set.
Tequila Glaze:
Mix 1 cup confectioners' sugar, and 1 tablespoon each water and tequila in small bowl until smooth. (Or omit tequila and use 2 tablespoons water.)
https://www.lovefromtheoven.com/margarita-cookies-with-salty-sweet-tequila-glaze/
Cheers!