Today I've got a fun snack idea that is quick, easy and will be a big hit with fans of Disney Frozen! Melted Snowman Snacks anyone?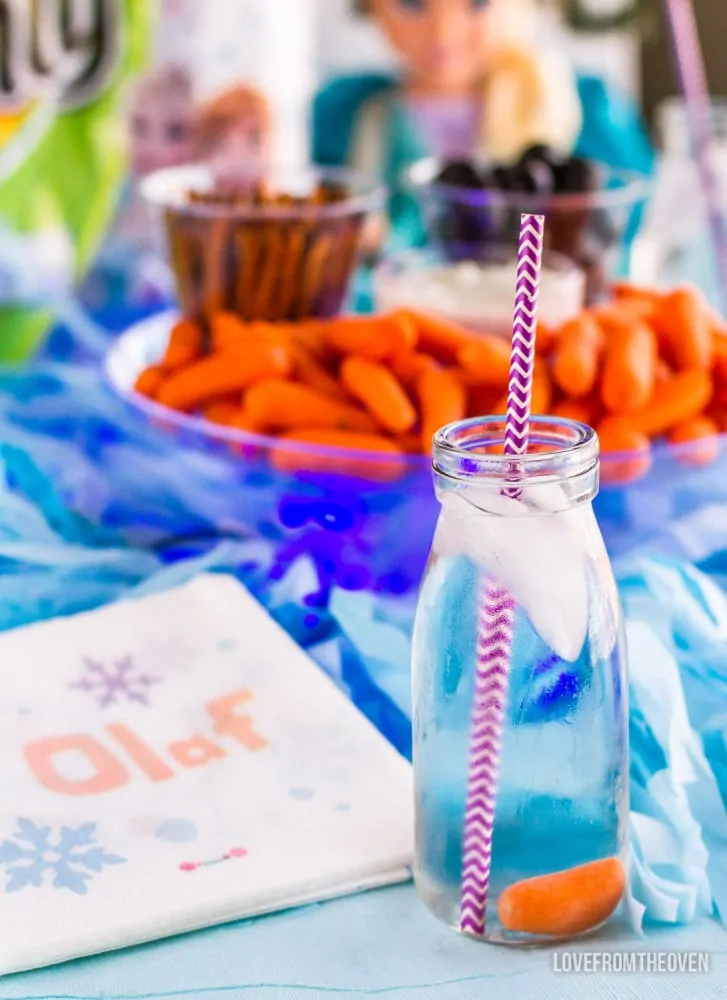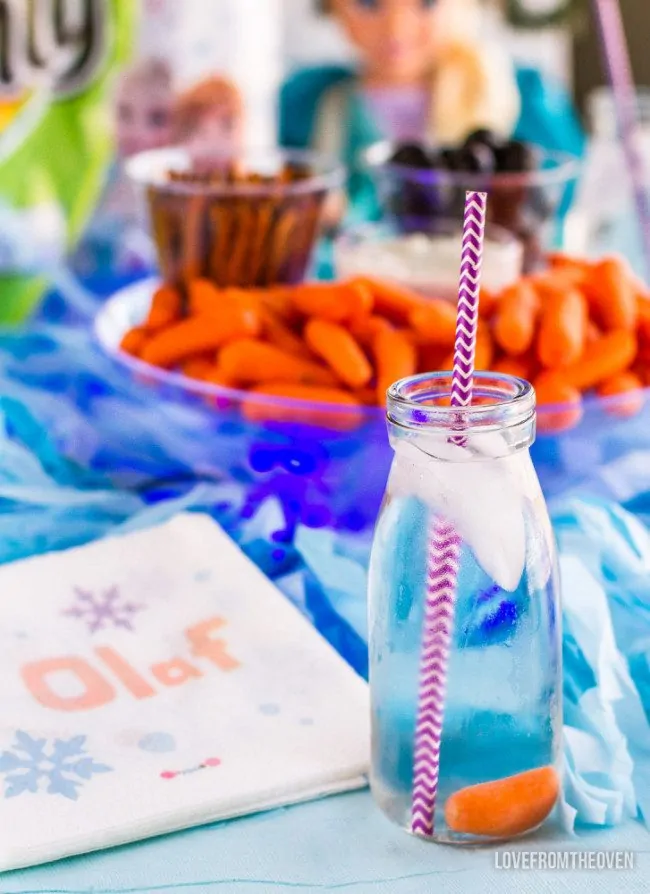 Lately my youngest has been a big carrot kick (yay for loving a healthy snack!), so when my friends at Bounty sent me their new Bounty Prints Featuring Disney Frozen, I thought it would be fun to whip up a quick and easy snack, using carrots, with a Disney Frozen twist. While we don't want Olaf to melt, my daughter loved the concept of a melted snowman snack, with carrots for the nose, black olives for the eyes and pretzel sticks for the arms. I paired it with some Greek yogurt dip for dipping. And for fun I added a carrot to her water, a little melted snow to drink!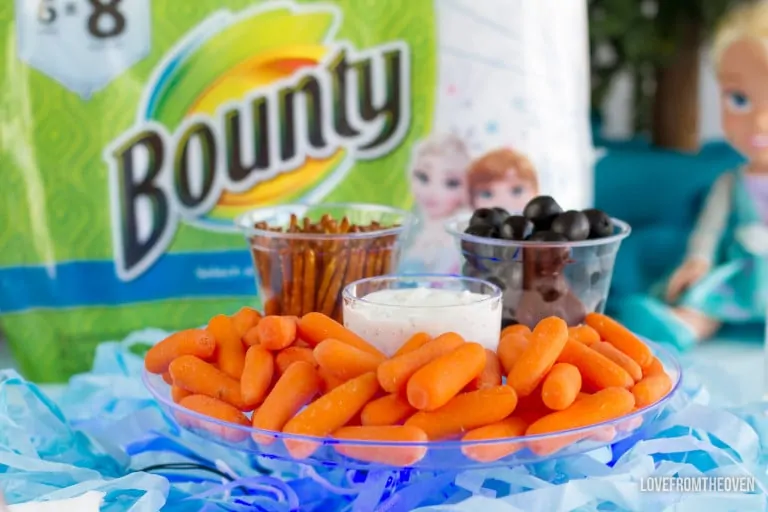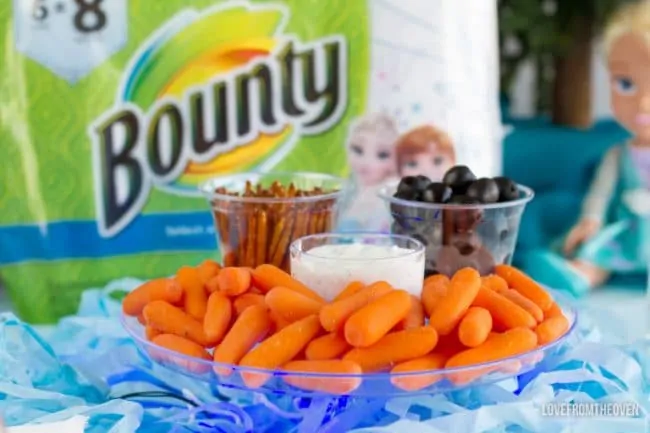 This is perfect snack while snuggling on the couch on the weekend and watching movies, like Disney Frozen, of course (cue "Let It Go" sung quite loudly by my six year old!).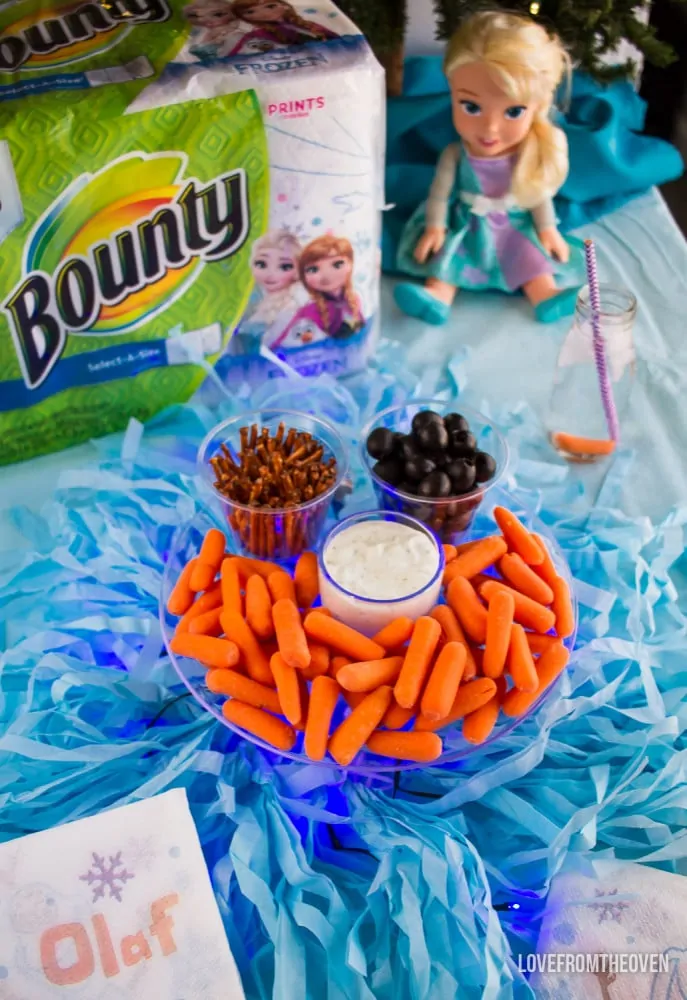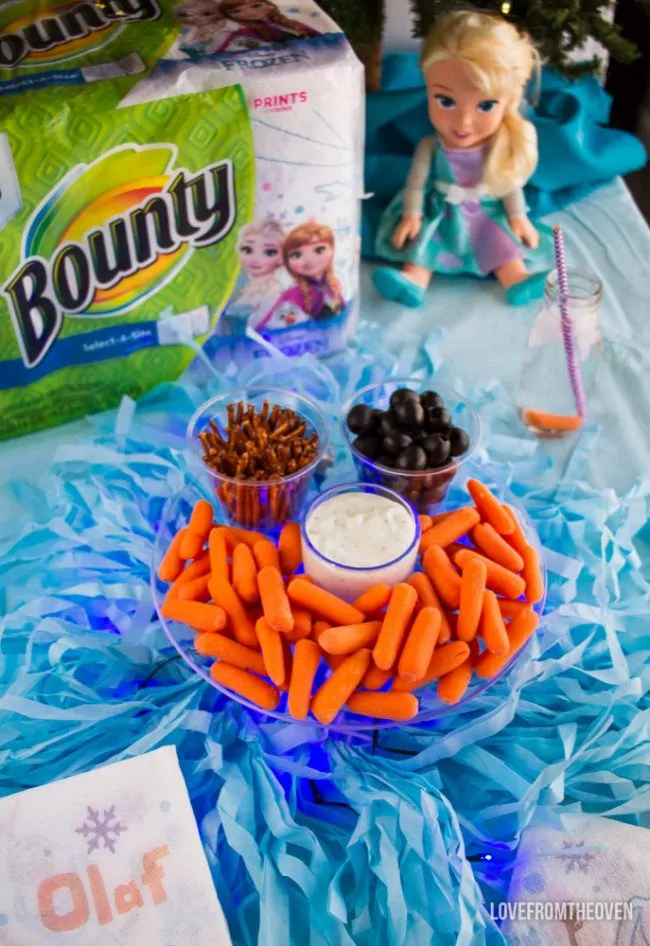 Bounty Prints Featuring Disney Frozen are a must-have for any Frozen-related fun! These fun new prints come in Paper Towels and Quilted Napkins, and are perfect for cleaning up messes so they don't stay frozen in time! And let me tell you, bless my darling child, but the girl can (and does!) get dip everywhere!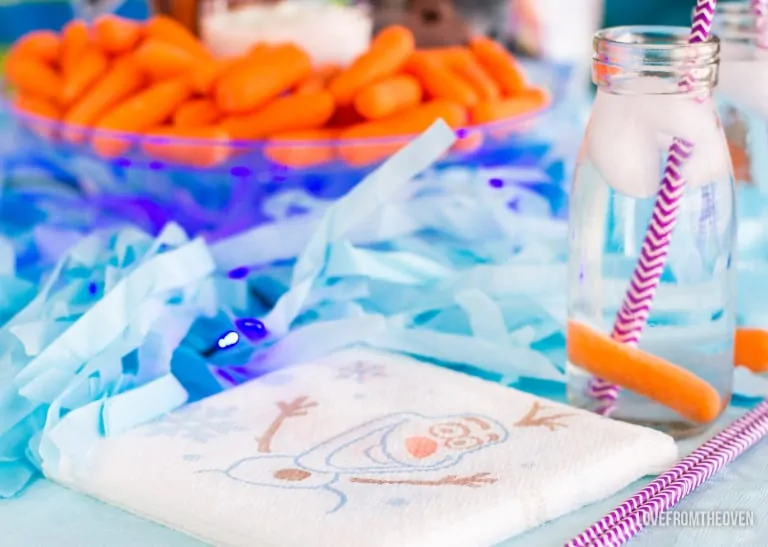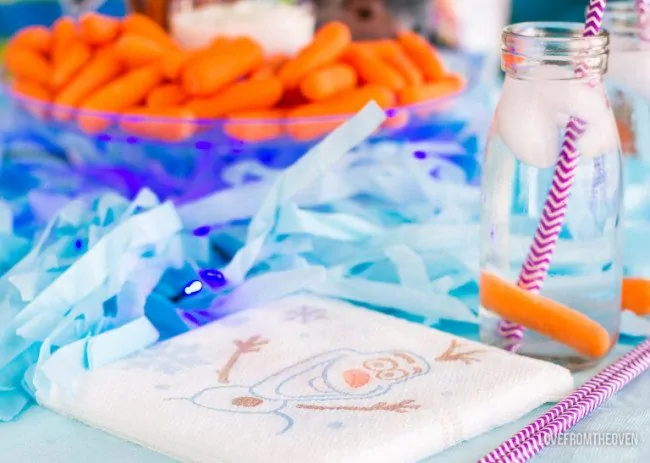 No worries, Bounty is 2x more absorbent vs. the leading ordinary brand, so clean up is a snap.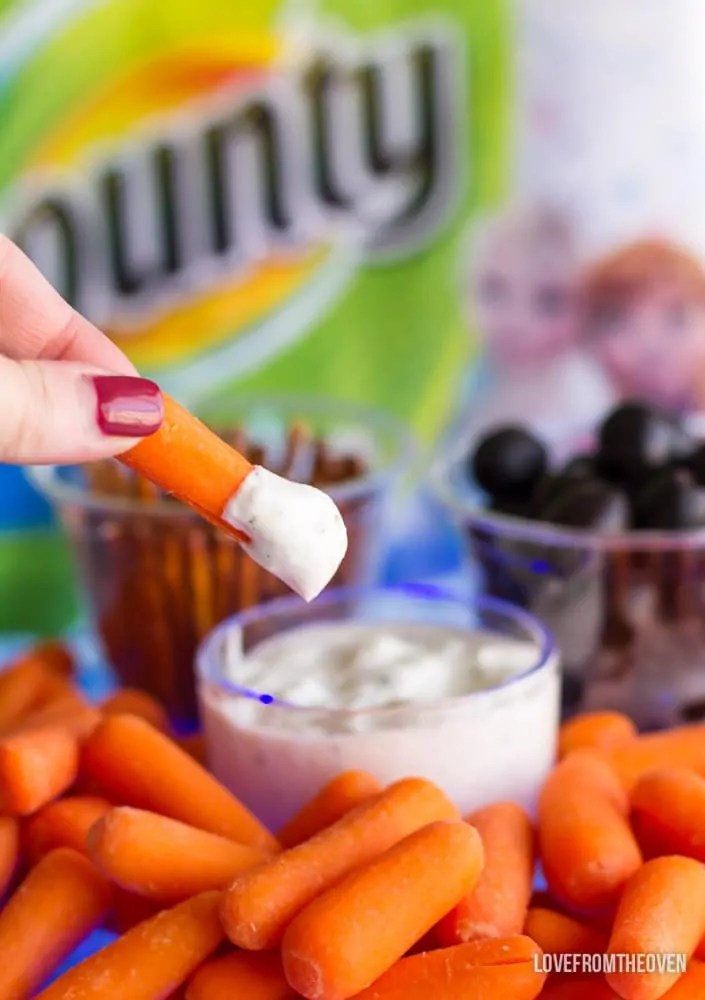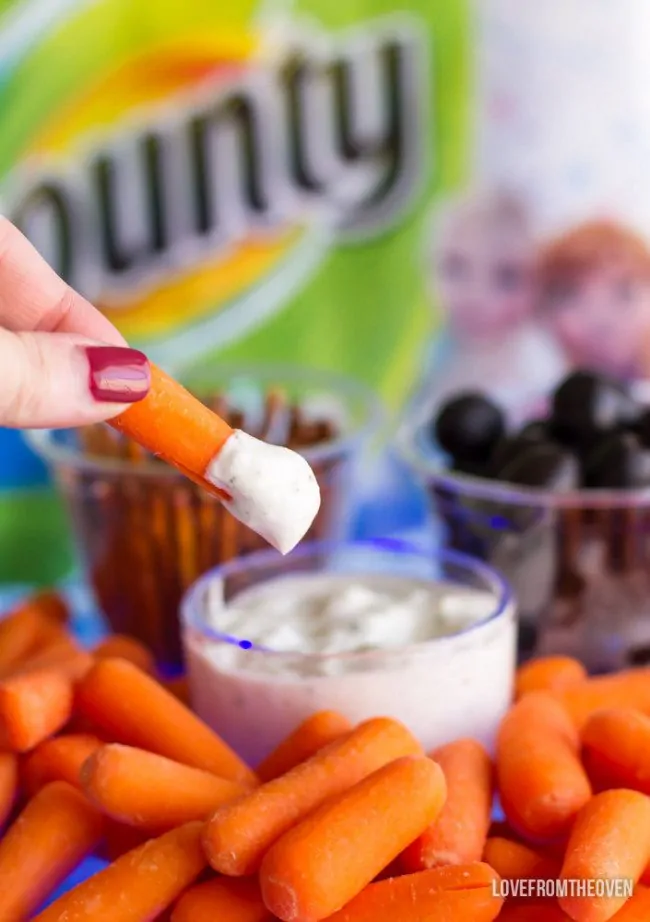 To put together your Melting Snowman Snack, you only need a few things, your carrots, black olives, pretzel sticks and some dip. To make my Greek yogurt dip, I simply combine a packet of dry ranch salad dressing mix with about 1/2 cup of non-fat plain Greek yogurt. You have to love a snack that has lots of flavor, lots of protein and that you can pull together, and clean up quickly, thanks to Bounty Prints Featuring Disney Frozen.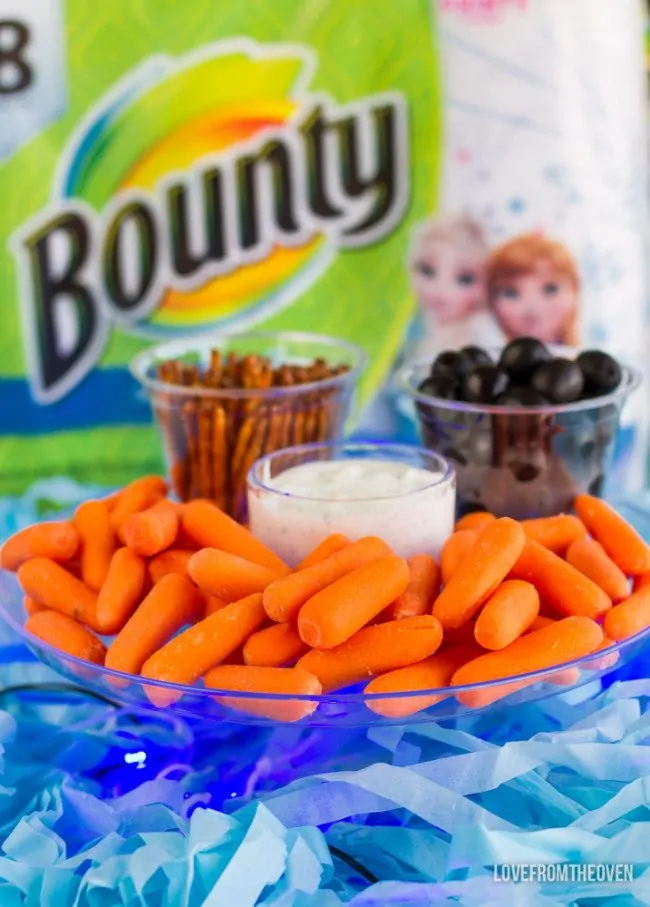 While my daughter loved the snack, she got a big kick out of the Melted Snowman Water. I love it when something so easy is so much fun for the kids.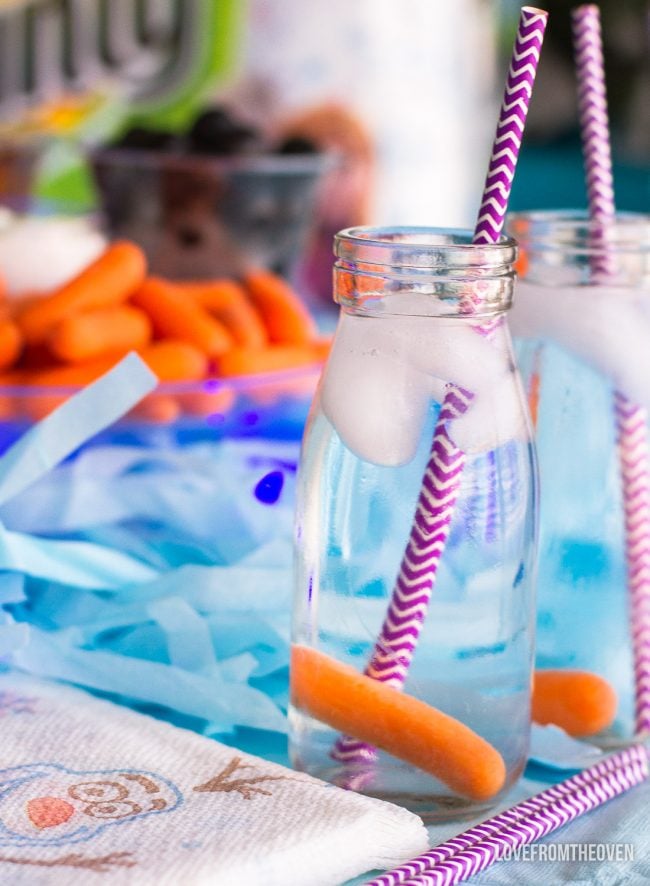 I hope you can work a little Disney Frozen fun into your winter activities and pick up some Bounty Prints Featuring Disney Frozen, I can promise you, your kids will love them! Heck, my youngest wanted to clean windows with them, and who am I to stop her!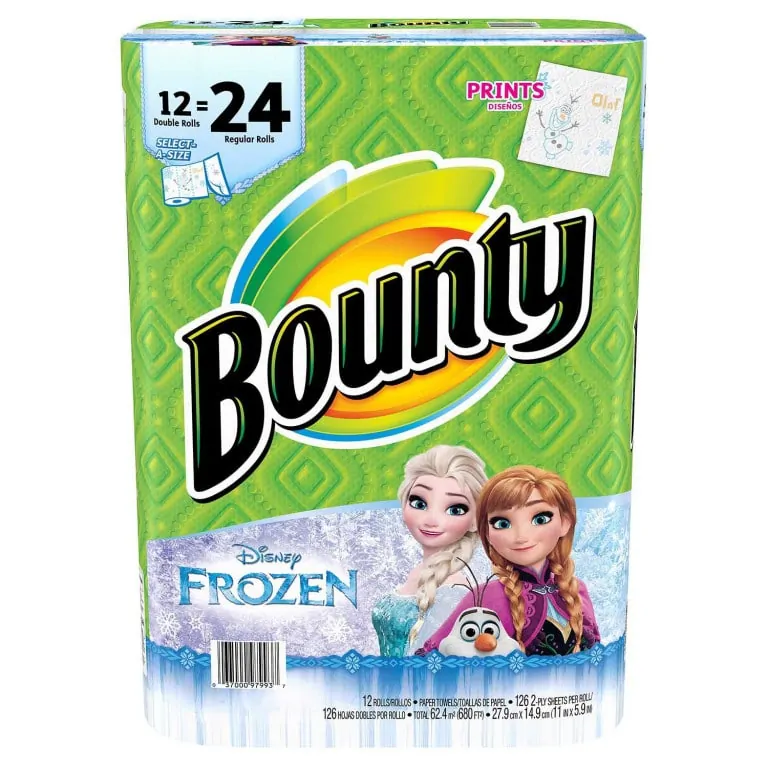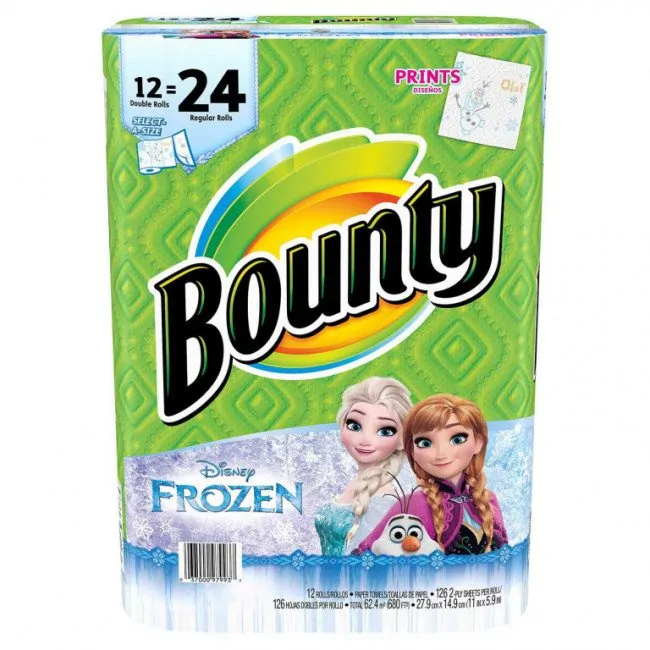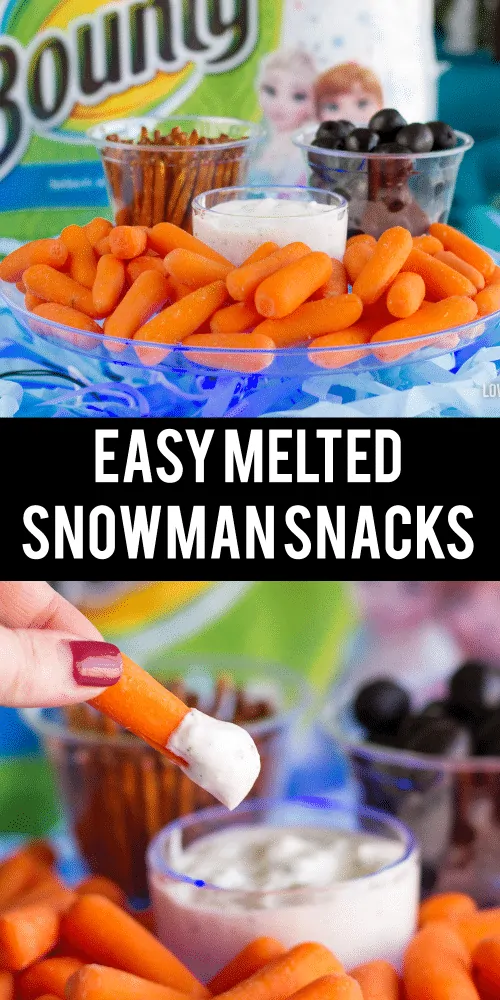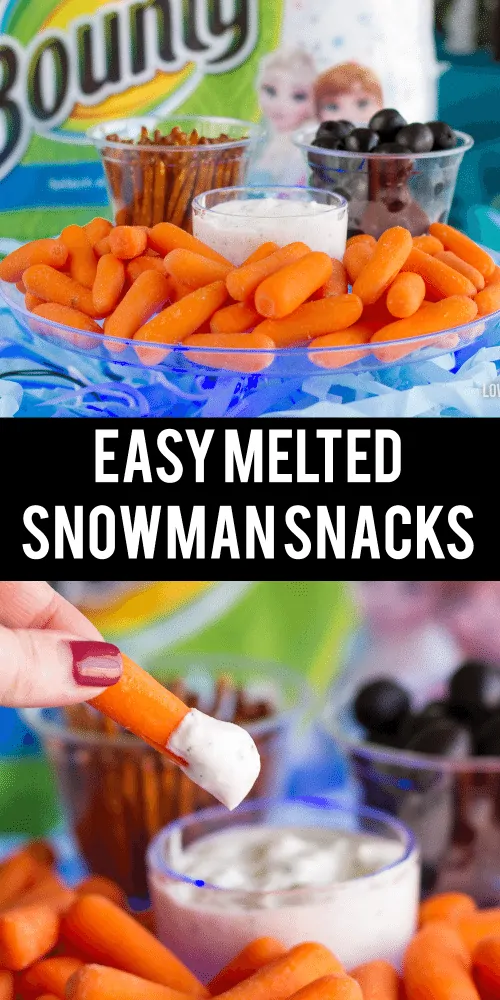 Disclosure: this post was sponsored by Bounty. All opinions however are mine and mine alone.