They're back… Gru, Margo, Edith, Agnes, Lucy and, of course, the Minions are returning to theaters this week! To celebrate my daughter and I made a quick and easy Minions Cake to share with you.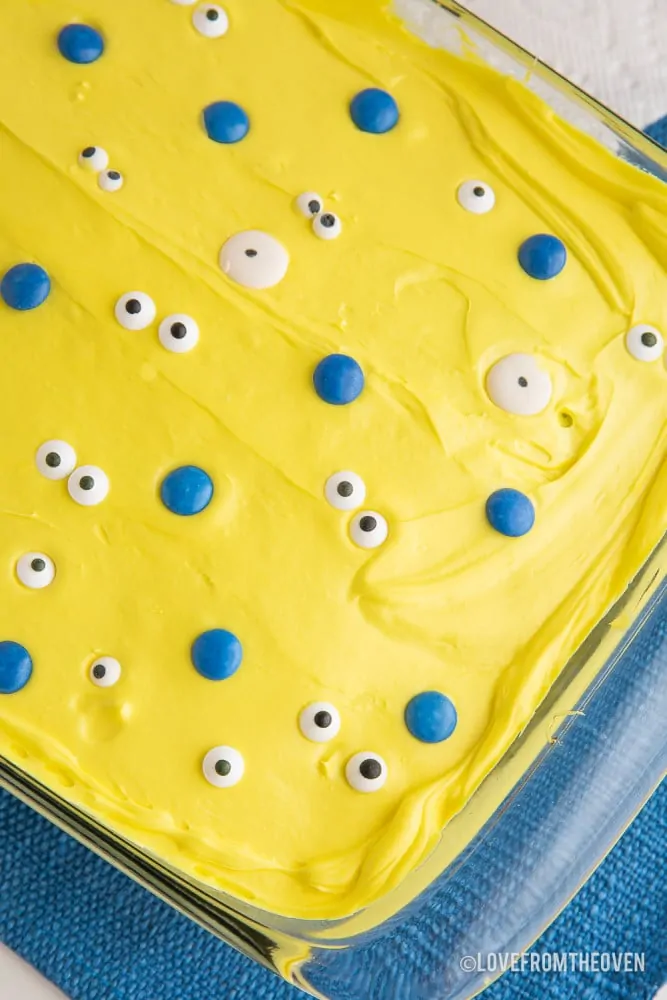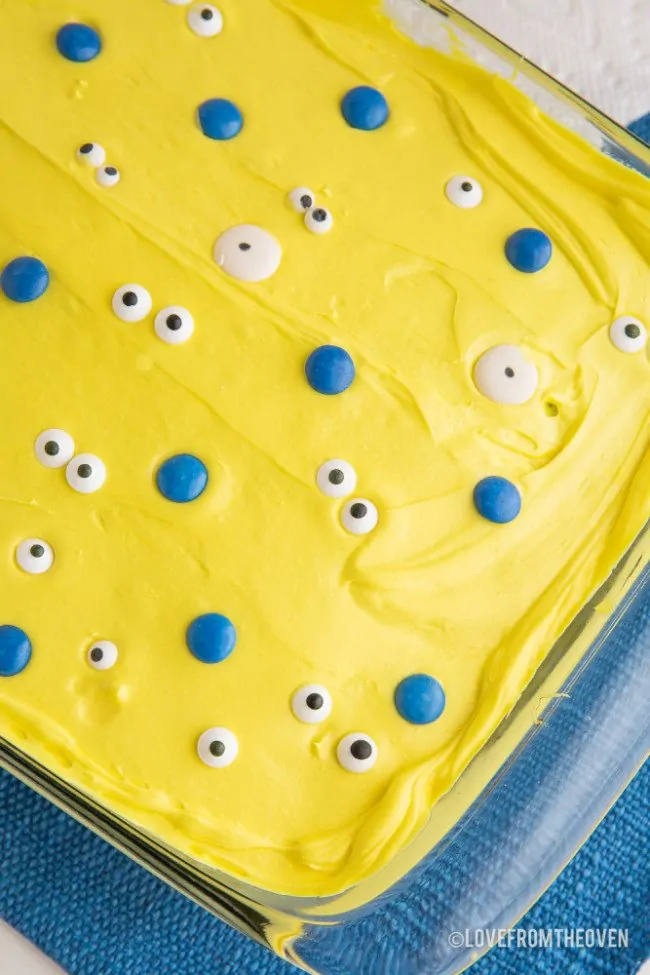 We have loved all the Despicable Me movies, they do a great job of entertaining the kids, while keep the adults amused as well. My youngest wanted to move to France last year because she thought that's where she would find the Minions. 🙂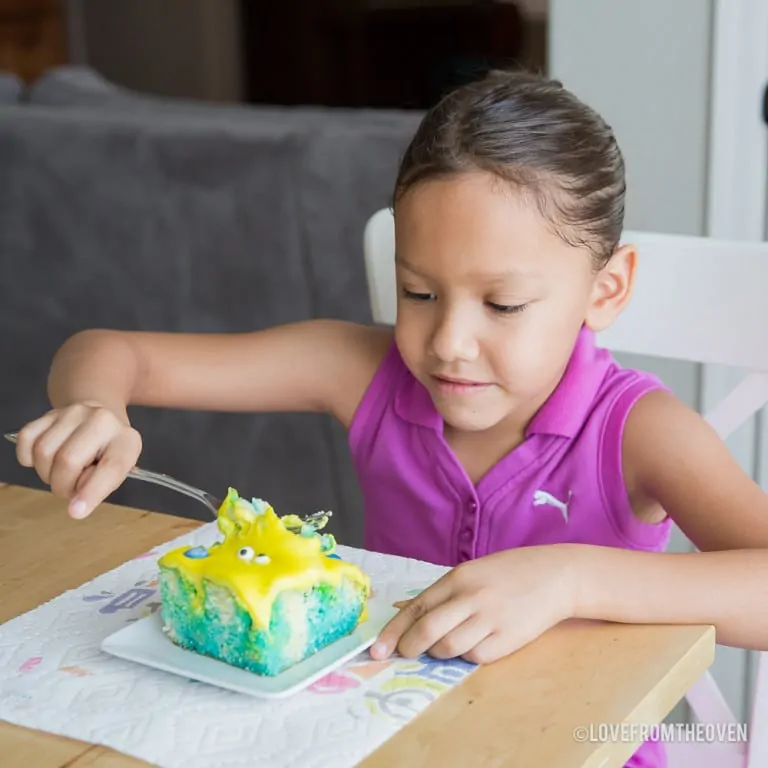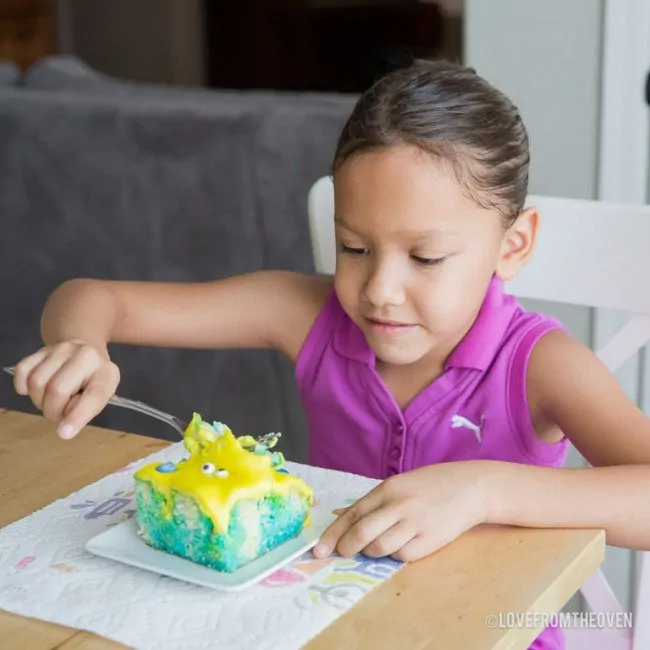 My friends at Bounty are celebrating the release of Despicable Me 3 (Rated PG) with their Despicable Me 3 prints.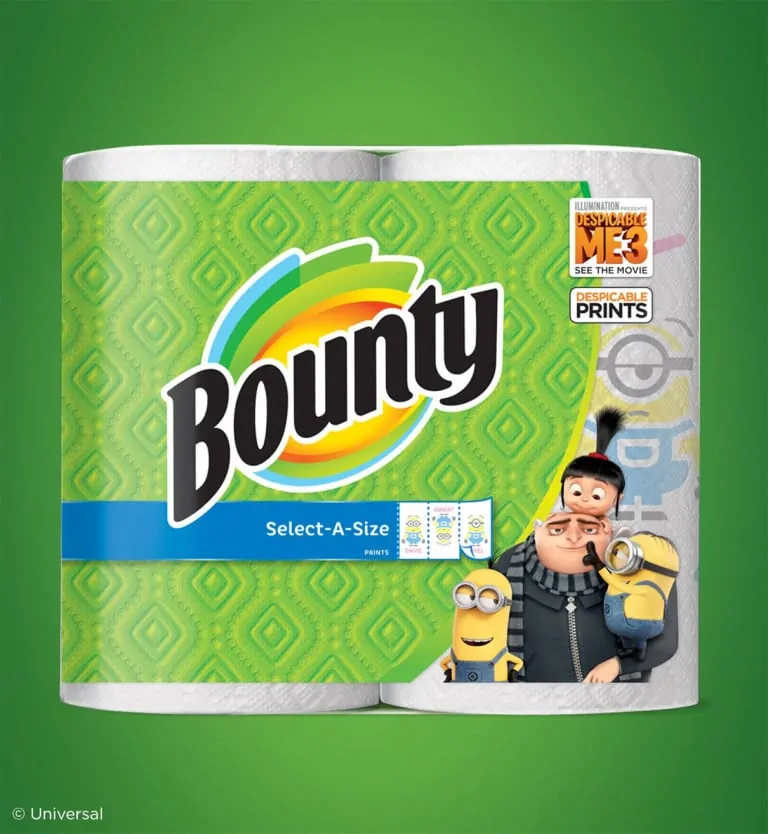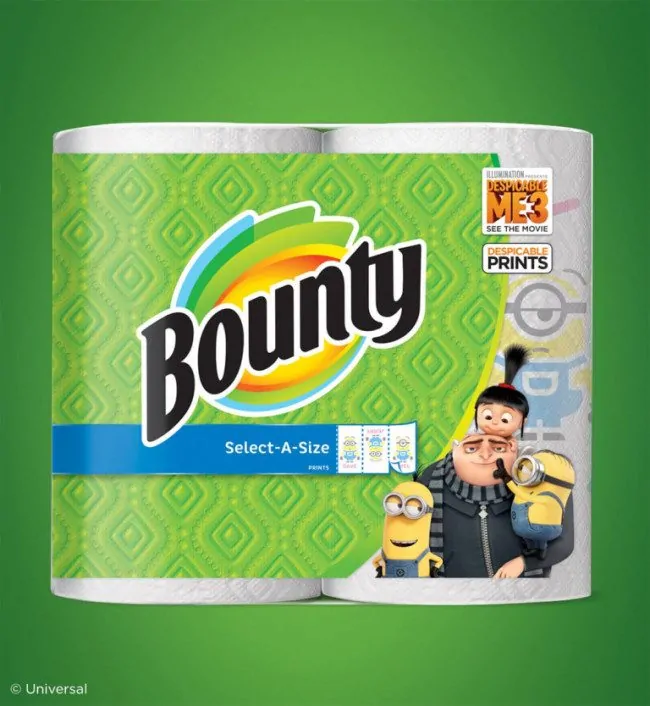 The limited-edition prints are available in Paper Towel and Quilted Napkins and pack a punch of color and fun that only the Minions can deliver.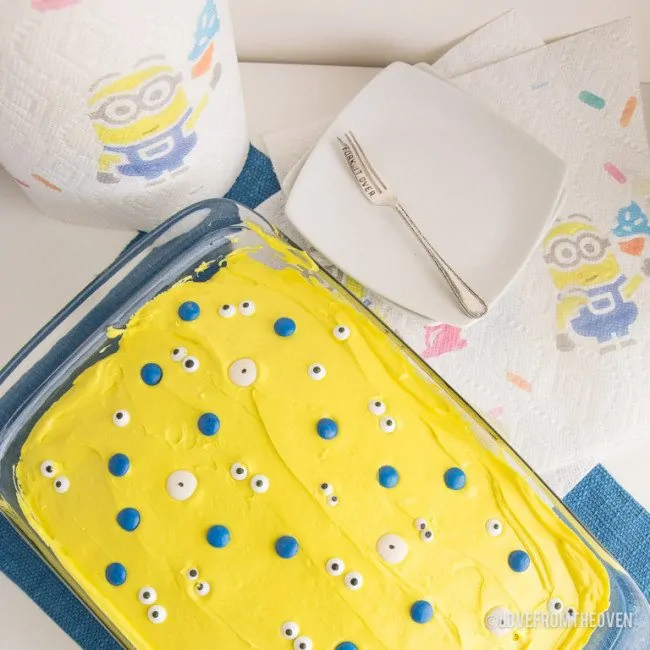 They are available at stores nationwide.They are super cute, and perfect for any messes your little Minions make. Thanks to Bounty for sponsoring this post.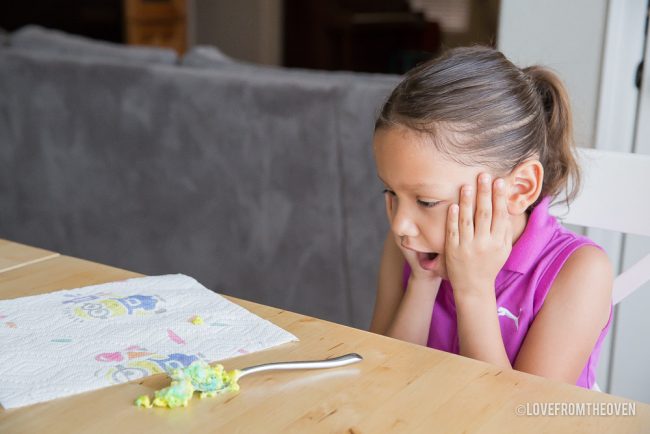 I don't know about you, but my kids remind me of Minions. They are loud, chaotic, cute, funny and messy. My youngest LOVES to help in the kitchen, but let's be honest, cooking or baking with kids can be a messy endeavor.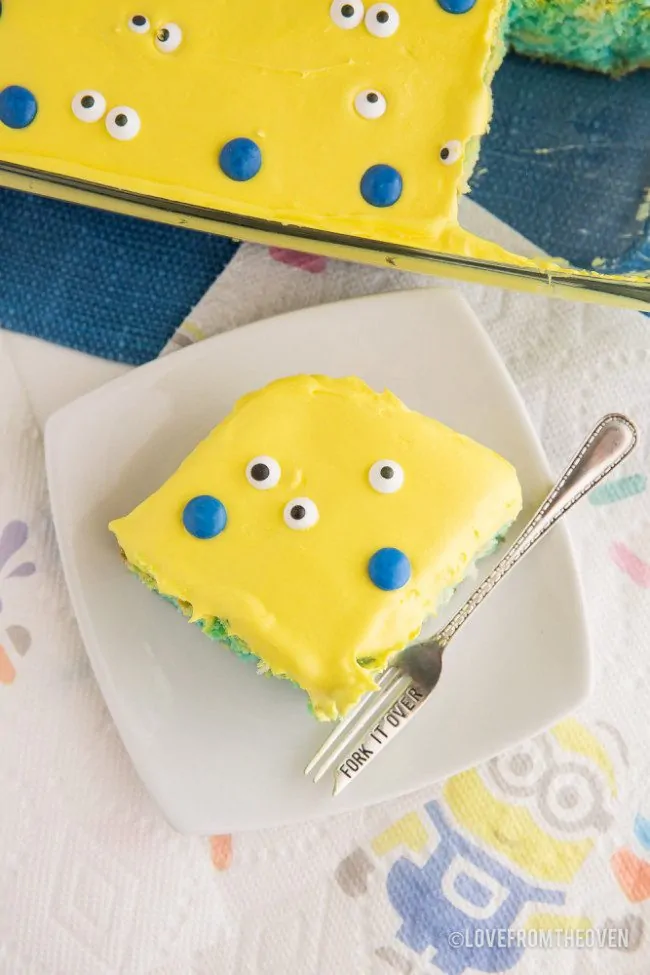 With these fun Despicable Me 3 prints from Bounty, she actually wants to help clean up those messes.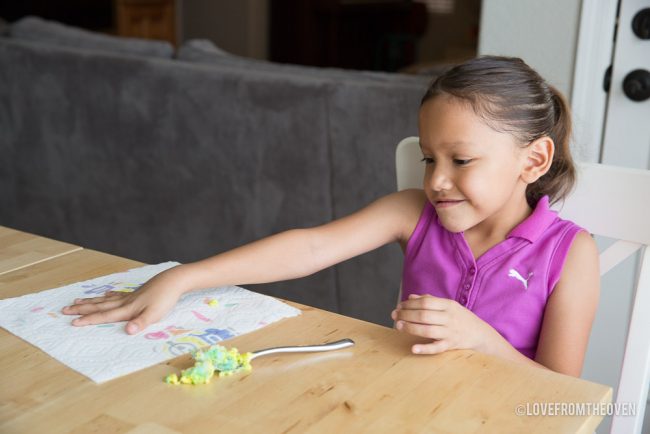 This Minions cake is so easy to make. You can bake any white or yellow cake that you like, homemade or from a mix. After letting your cake cool for about 15 minutes, you poke some holes in your cake, then mix up a jello mixture (blue is perfect!) and pour it over you cake. Then the Minions cake goes into the fridge to chill for a few hours. Then you top with yellow frosting, and finish it off with some fun candy eyes and blue chocolate covered pieces. So simple.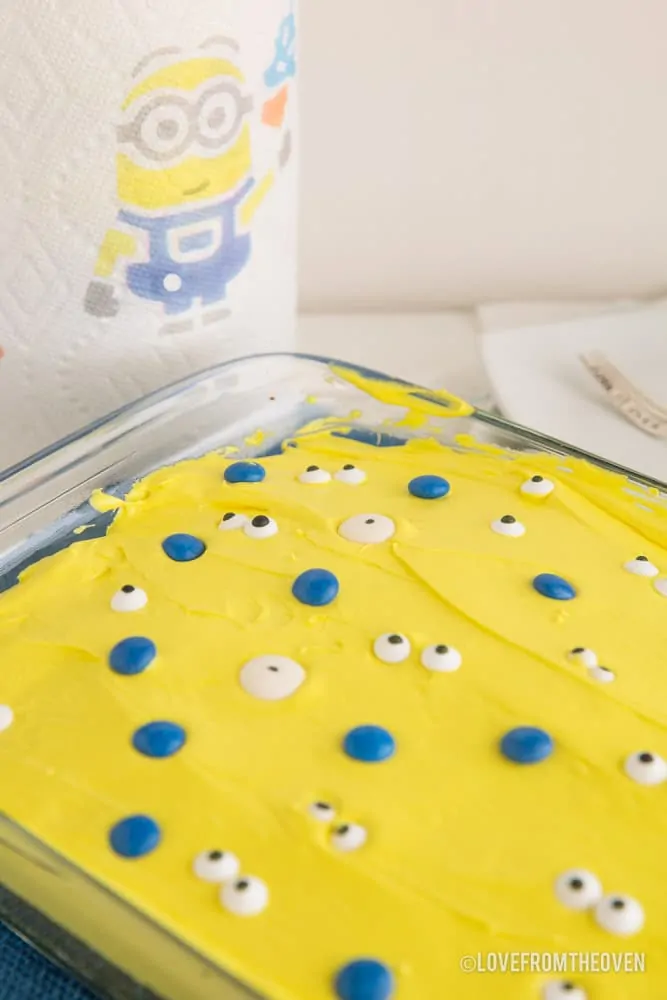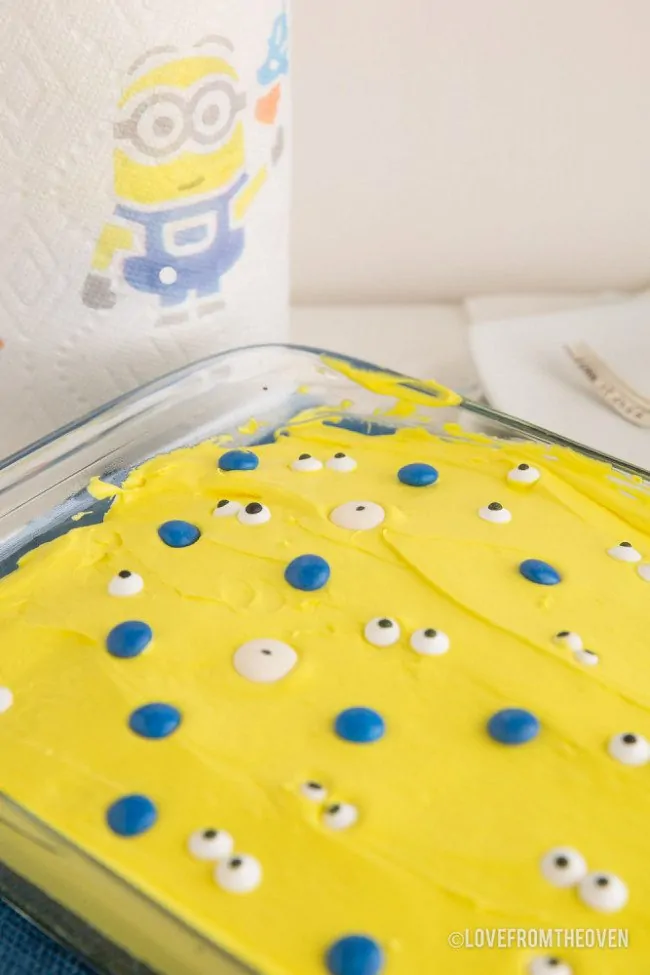 So get ready for the release of Despicable Me 3 on June 30th, and keep the fun going in your home with Bounty's limited edition Despicable Me 3 prints paper towels and quilted napkins! They are perfect for cleaning up any messes that the little ones in your house make.
Disclosure: This post is sponsored by Bounty. All opinions however are mine and mine alone.