It's that time of year again. You know, that whole workout more, eat less, get fit time of year. I usually don't set any lofty goals that have a high likelihood of failure. I'm a realist, and I know that if I say "I will never eat sugar again", I will most likely end up consuming 28,649 calories worth of raw cookie dough by the end of the week. I just don't do well with deprivation. I do better with things like, well, brownies.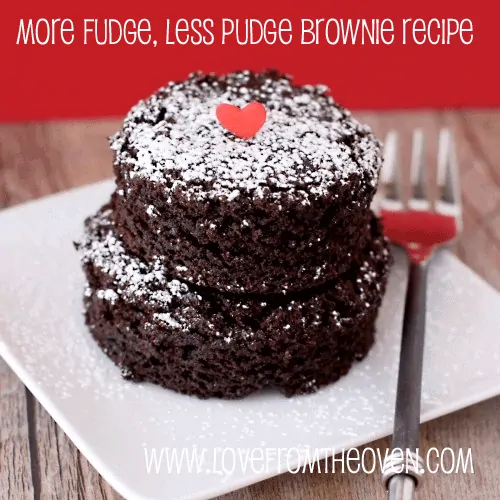 While I'm certain that having no desserts at all would be a super healthy choice, I know that's not realistic for me. Hey, at least I'm honest, and I own it. I do believe that there is a happy medium and whenever I can I like to try and "make over" some of our favorite dessert recipes.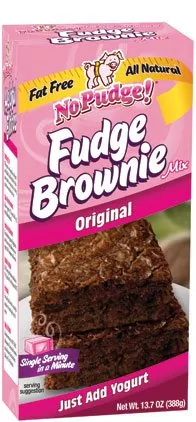 The dessert that disappears fastest in our house is brownies. If a pan of brownies lasts 36 hours around here, it's probably because someone hid them, and hid them really well. If I'm making brownies just for us to have (versus to take to a get together), I often make No Pudge Brownies or the Trader Joe equivalent, Reduced Guilt Brownies. These are both delicious fat free brownie mixes that you simply add a container of yogurt to, pop in the oven and voila – a lighter brownie. I'm not going to lie to you and say that they taste like some triple chocolate warm and gooey brownie a la mode at a gourmet bakery. Those brownies likely have a stick of butter per serving in them, which is why they taste like little bites of heaven. What I will say about the No Pudge/Reduced Guilt Brownies is that my extraordinarily picky daughter, and brownie (of the stick of butter variety) loving husband both really like them. So basically they don't suck and are pretty darn delicious given the fact they are fat free.
As much as I love both of these mixes, I've been wanting to find a way to make them myself. Turns out it wasn't all that hard. And by making them from scratch I was able to switch the all purpose flour to whole wheat flour, making these fat free whole wheat brownies. That's practically health food – move over brussels sprouts! Well, maybe not quite, but it's a family pleasing dessert that is probably a much better option than regular brownies. Want to make some? Here's what you need…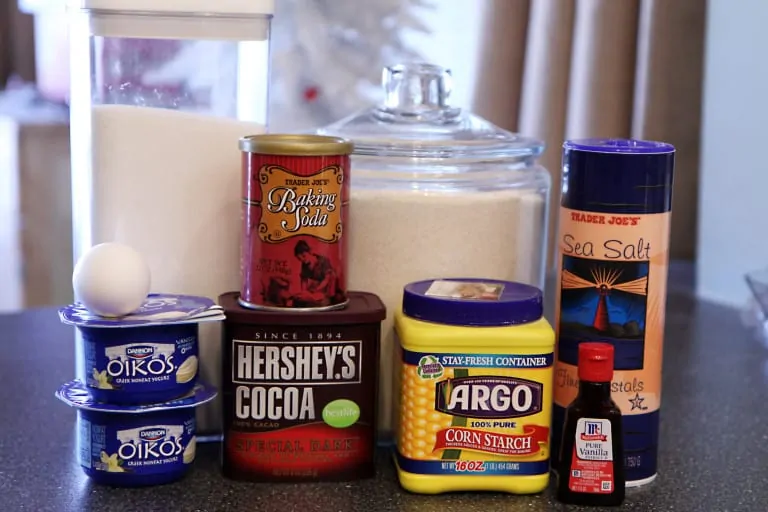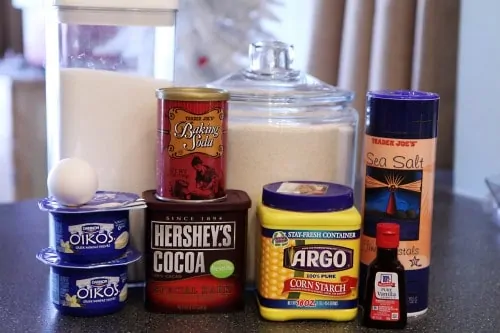 More Fudge Less Pudge Brownie Recipe (No Pudge Brownie Copycat Recipe)
Adapted from Food.com No Pudge Brownie Clone Recipe
3/4 cup white whole wheat flour (all purpose flour can be used)
1 cup sugar
1/2 cup dark cocoa (regular cocoa can be used in place of dark cocoa, I just prefer dark cocoa/chocolate in everything)
2 teaspoons cornstartch
1/4 teaspoon baking soda
1/4 teaspoon salt
1 egg white (optional – the egg white creates a more cake like brownie)
1 tsp vanilla
2 containers of fat free vanilla yogurt (I like the Dannon Greek Vanilla Yogurt)
Nonstick Cooking Spray
You can always get creative and add in things like nuts, dried fruits, peanut butter or chocolate chips to the mix.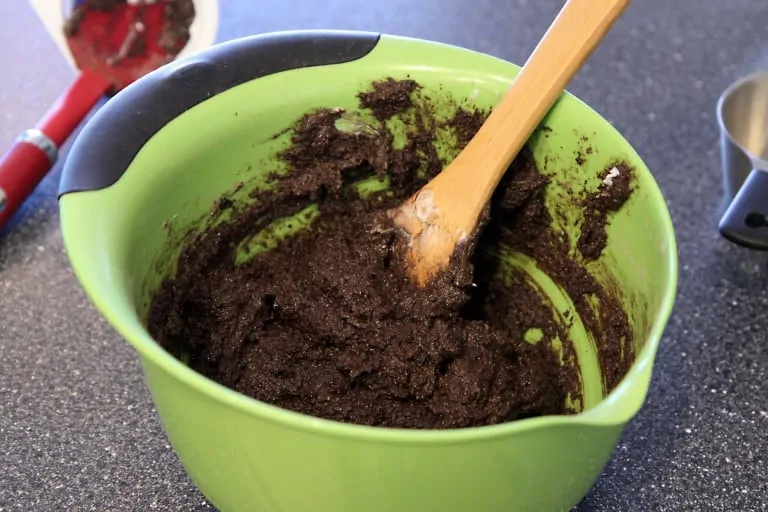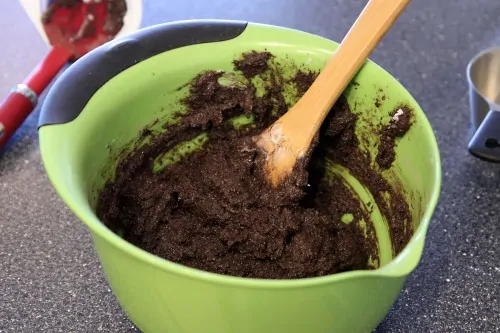 Preheat Oven to 350 degrees F
Mix flour, sugar, cocoa, cornstarch, baking soda and salt in a bowl. Add in yogurt, vanilla and optional egg white. Stir well to combine. The mixture is fairly dry and thick, and will take a bit of work to fully combine.
Spread into a 8×8 pan that has been sprayed with nonstick cooking spray. Bake for approx 25 minutes. Allow to cool if that's your thing, otherwise grab a fork and dig in.
These won't be the most decadent and rich brownies you have ever had, but they make a pretty darn yummy fat free chocolate dessert that you won't have to feel totally guilty about, and that counts for something.