After making cupcakes stuffed with peanut butter balls this weekend, I had to come up with a nut free version for my nut allergy kiddo, who was feeling all kinds of left out of the stuffed cupcake enjoyment. Since we love making cupcake pops with the Oreo Truffle recipe, I figured I would try that.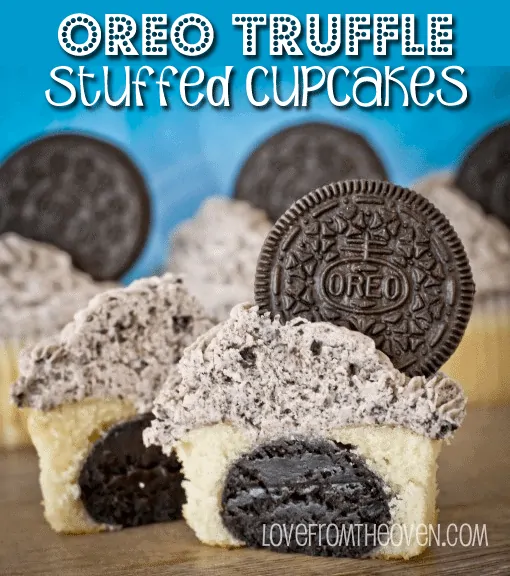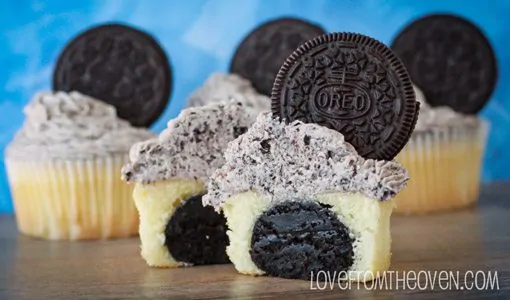 Worked like a charm!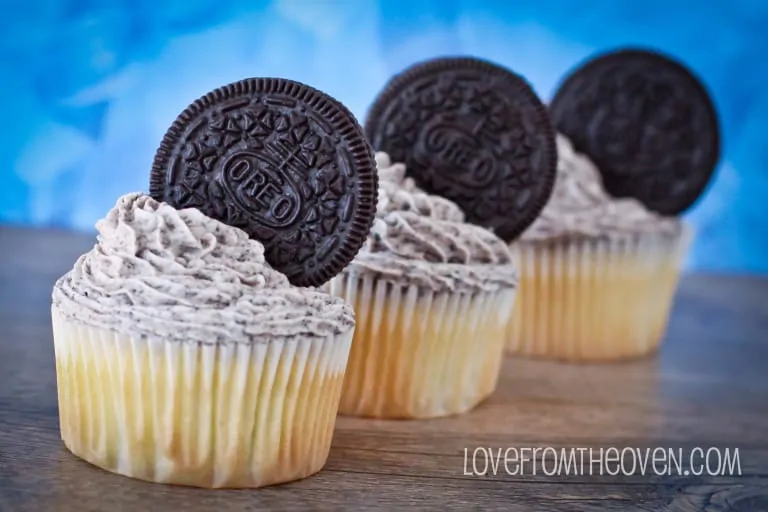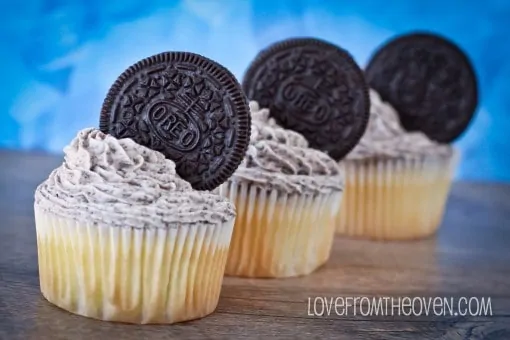 To make these, you will first want to make your Oreo Truffles. Follow the directions from this post – it's super easy – basically just cream cheese and crushed Oreos (you can use a food processor or just put your Oreos in a big Ziploc and go at them with a rolling pin).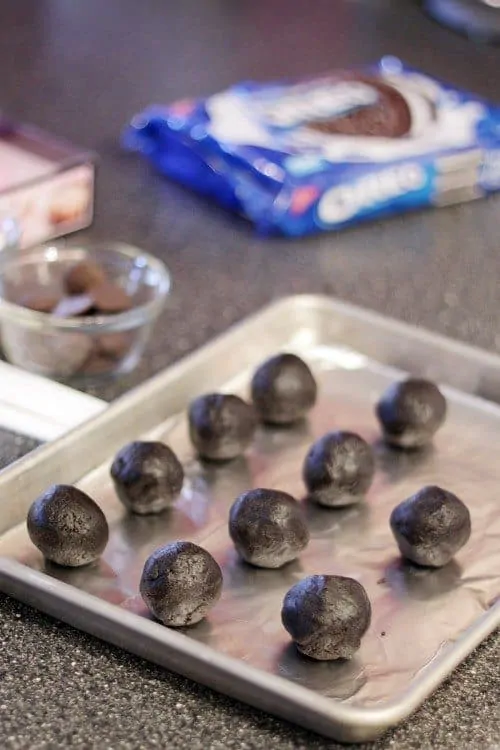 For 24 cupcakes, I'd use an entire regular size bag of Oreos and about 3/4 to a whole 8oz block of regular cream cheese, and you should be able to get 24 one inch size truffles. Once you have them shaped into balls, put them in the freezer. You won't be needing to shape them into cupcakes or dip them into chocolate, so at this point they are good to go, just freeze those babies. I would say make sure to leave them in the freezer at least 20 minutes – the freezing will help them hold their shape while you bake your cupcakes.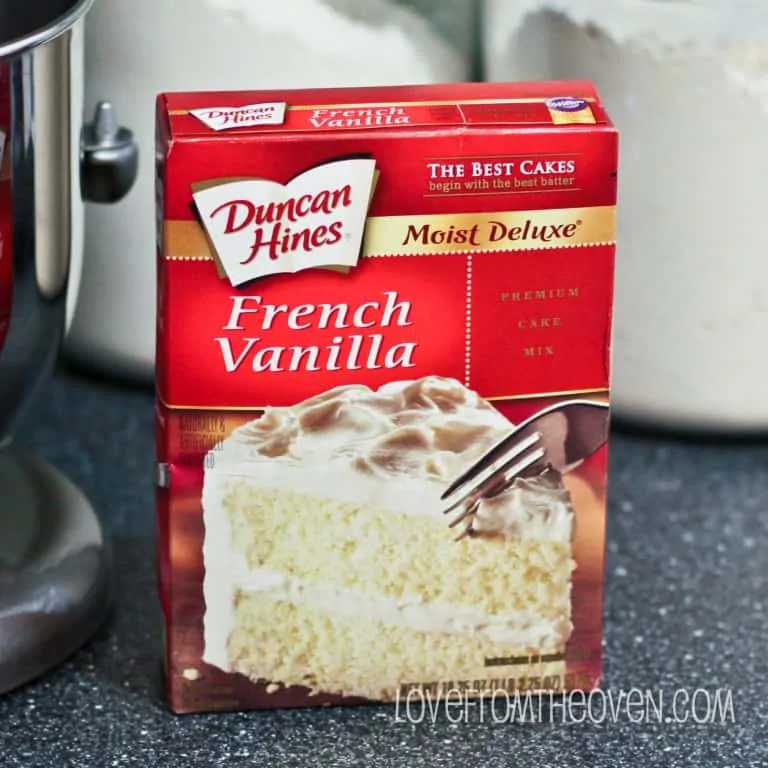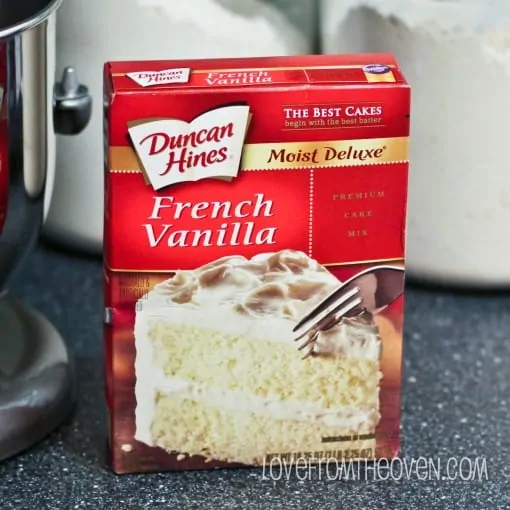 Next make up your cake. You could really use any kind you like. I used a Duncan Hines French Vanilla (one of my favorite vanilla cake mixes). Prepare according to the package directions. When you are ready to fill your cupcake liners, put a bit of the batter in each cupcake liner – enough to cover the bottom. Then add in your Oreo truffle balls.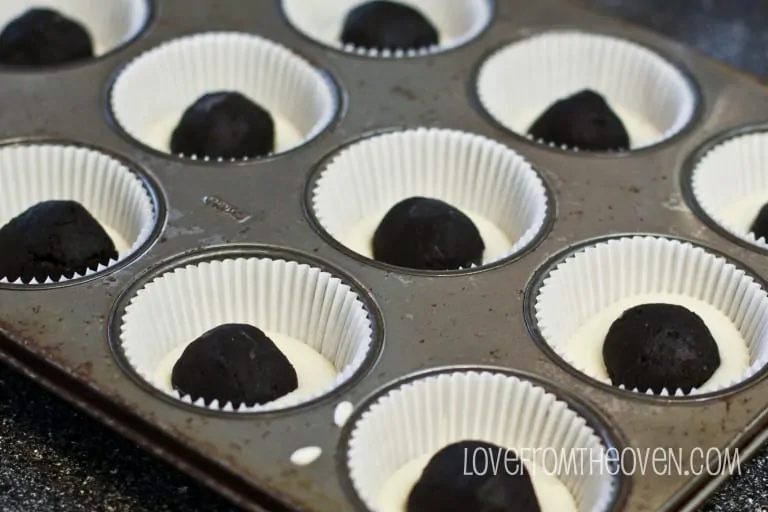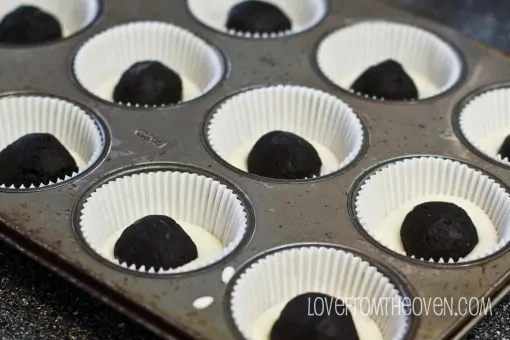 And cover with your remaining batter. Bake according to the package directions.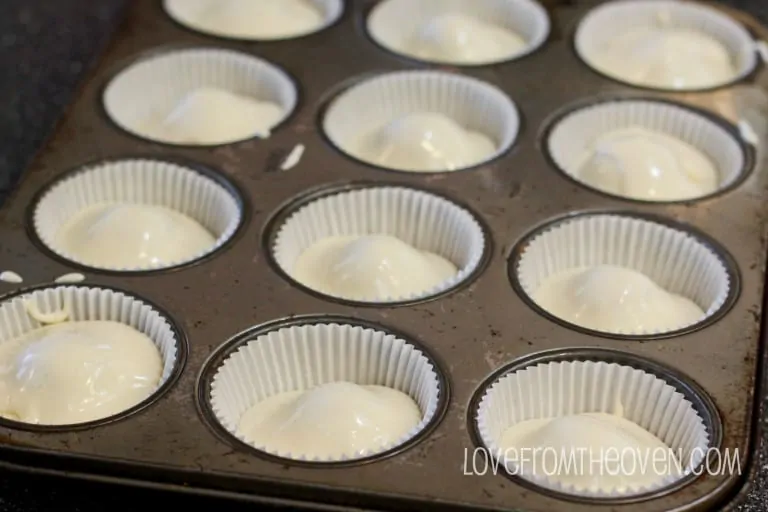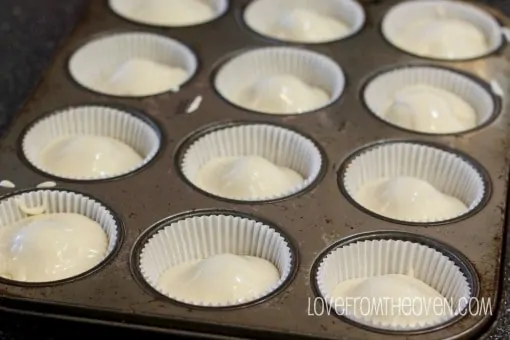 After they have cooled you can get ready to frost. I used a basic buttercream recipe and added crushed Oreos to the frosting.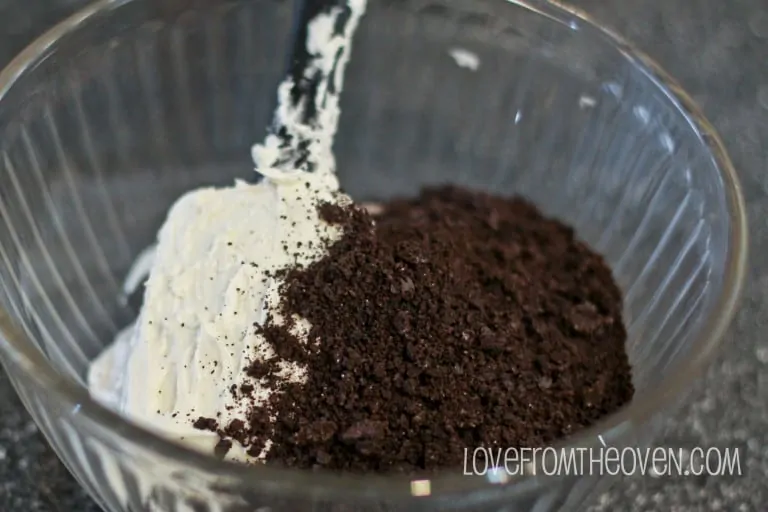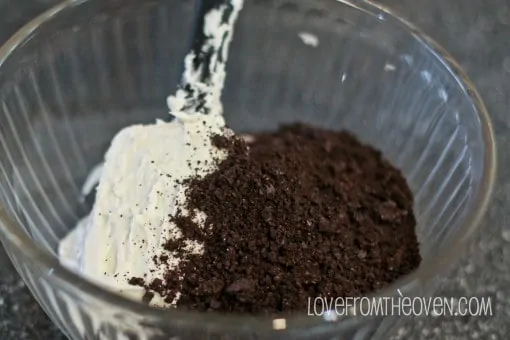 You could certainly use a premade canned frosting for this. Just add in some crushed Oreos and stir. A chocolate would be delish as well. All that is left is to frost and enjoy. Looks like a regular cupcake…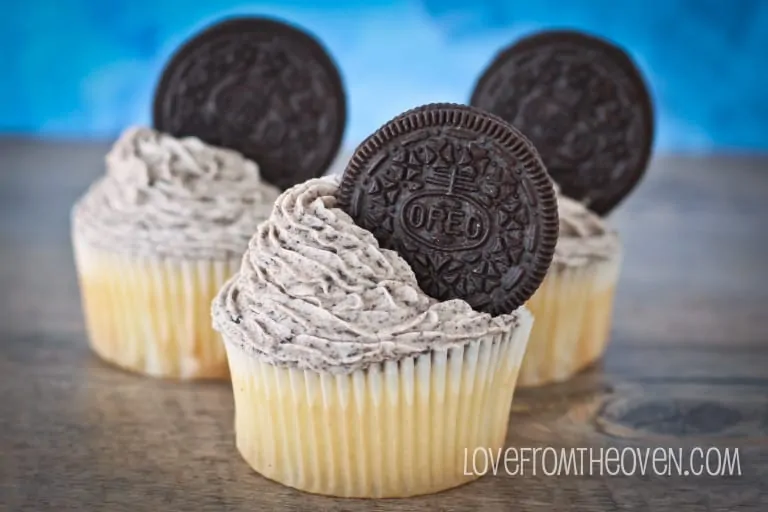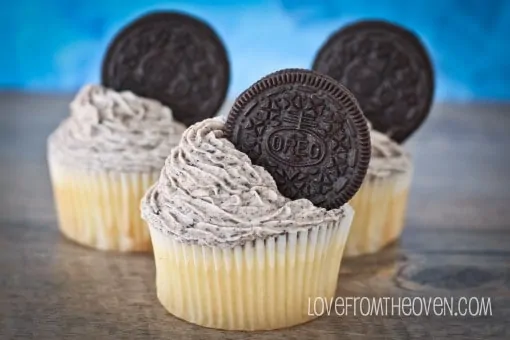 But surprise! Oreo truffle hiding inside. Yummmmmy.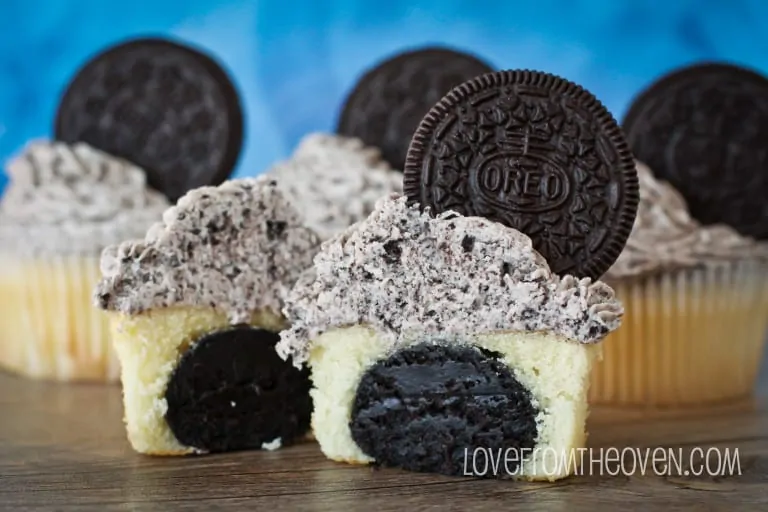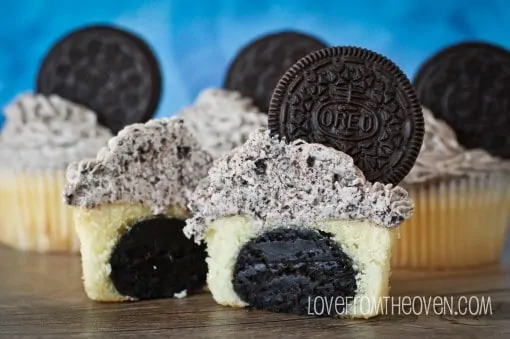 I'm totally loving this stuffed cupcake thing. Brainstorming all sorts of fun versions! If you love the Cookies & Cream combo, make sure to check out the Cookies & Cream Bites From Other Blogs for lots of great recipe ideas!