I usually try to create treats that look nice. I love when it's possible to strike a balance between something being both visually appealing and totally delicious. But sometimes you just have to throw that out the door and make something like these…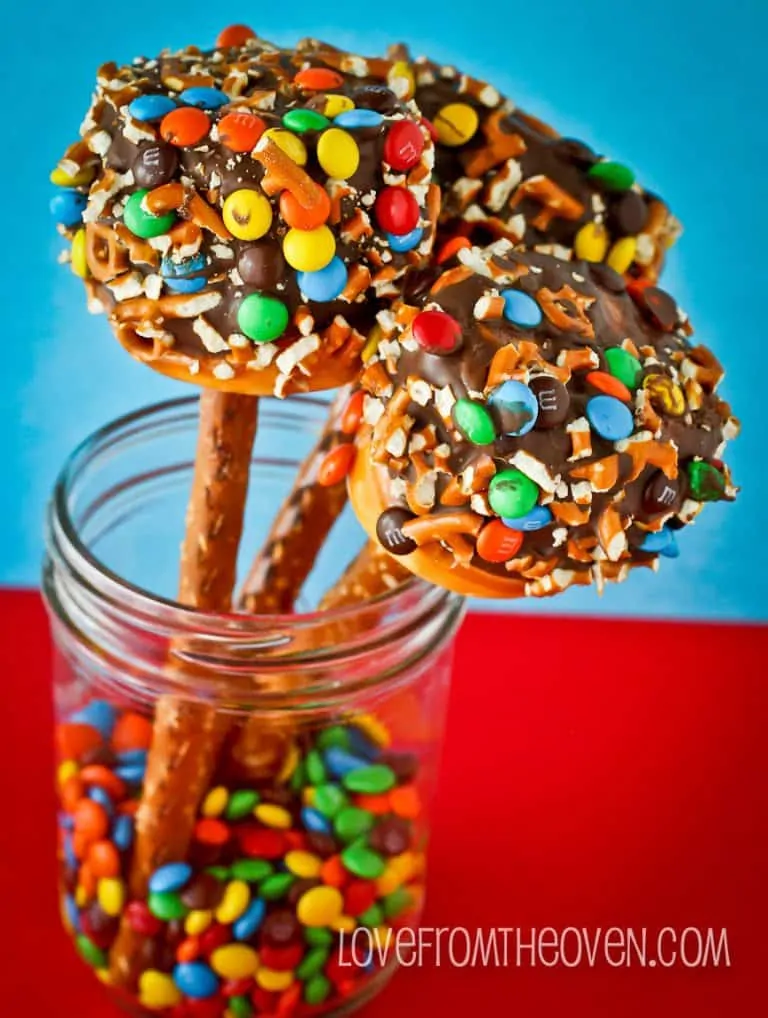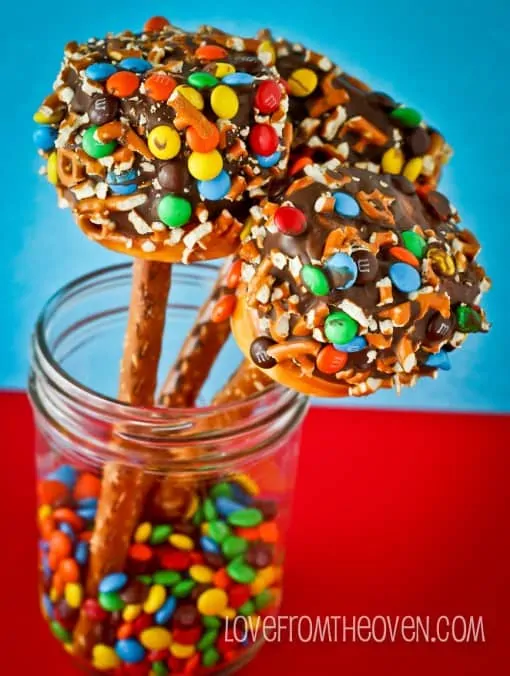 Over The Top Marshmallow Pretzel Pops. A lot to say. Heck, a lot to eat. These are kind of completely excessive. You have a giant marshmallow, a pretzel rod, caramel, chocolate, pretzel pieces and M&M's. All in one. They are a bit like a caramel apple, only minus that apple part. Making one version of these didn't seem like quite enough, so how about an Over The Top S'mores Marshmallow Pop?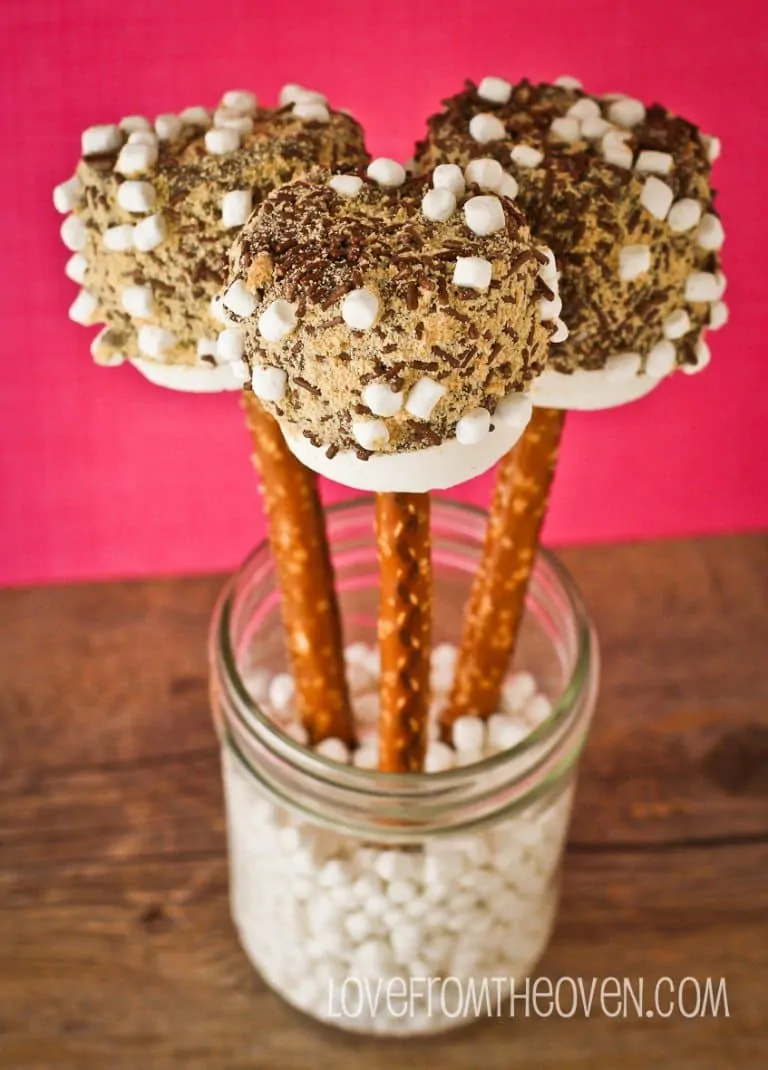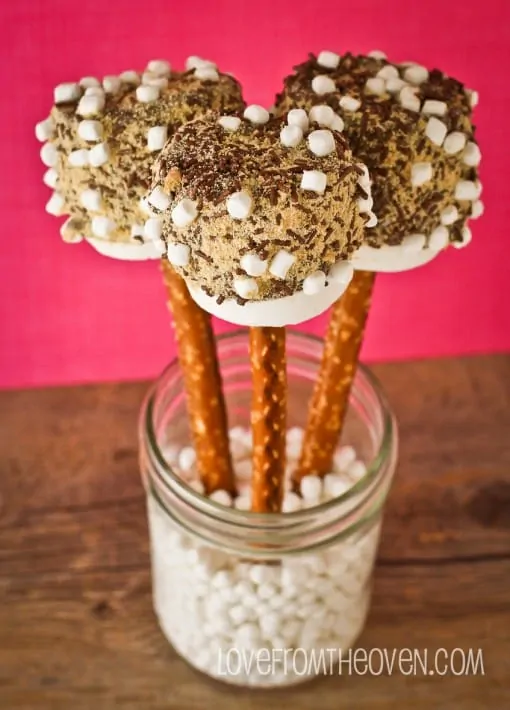 Sorry, I should have offered you a bite.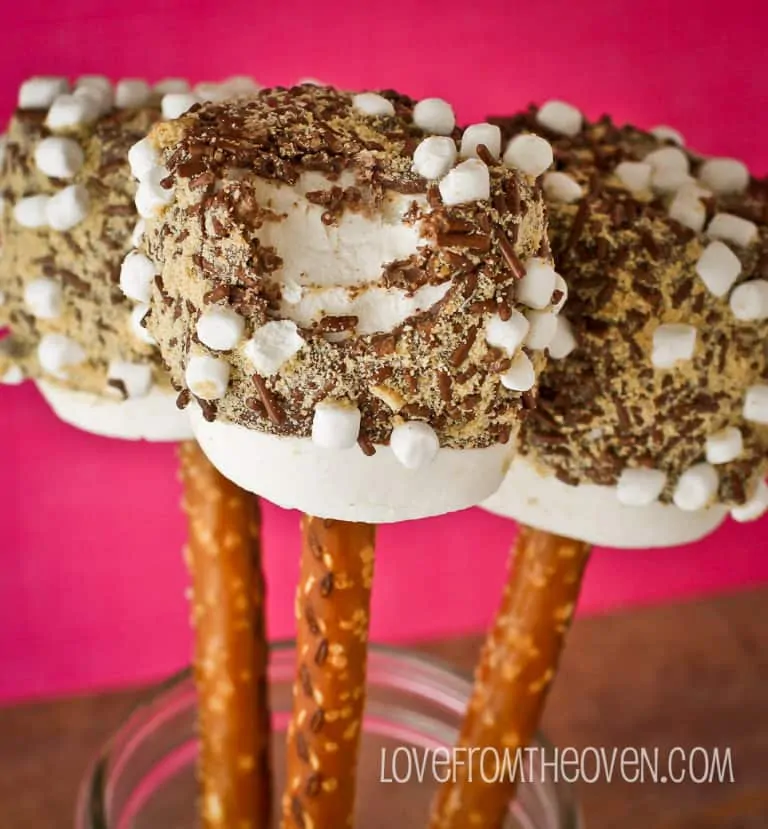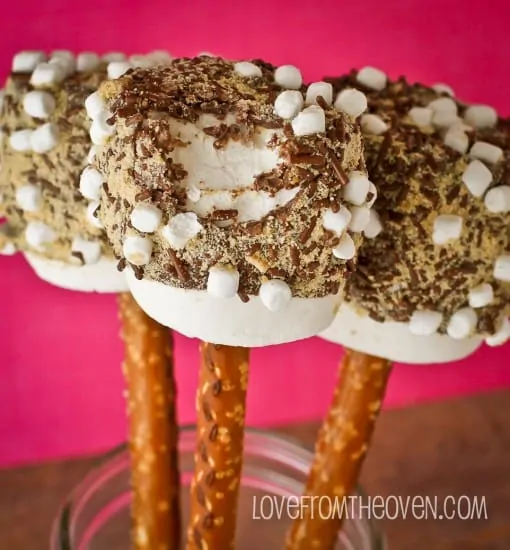 And because a third time seemed like a charm, how about a cookies and cream version? This one is minus the pretzel rod, but I think it's tasty enough to compensate for that.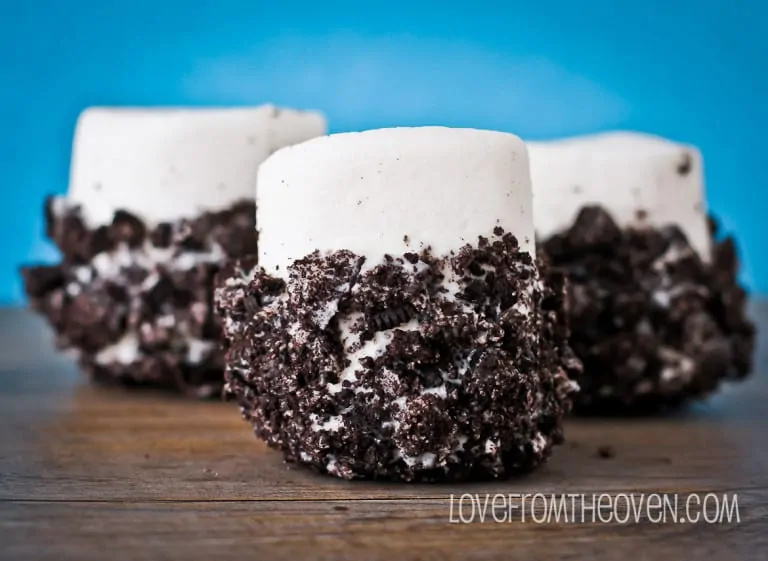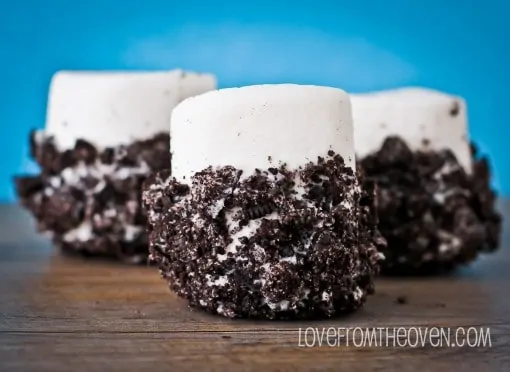 There really is no specific recipe for these – it's just a matter of dipping great big marshmallows into chocolate and then topping with whatever you like. The pretzel rods are just stuck into the marshmallows, and that seemed to work out just fine.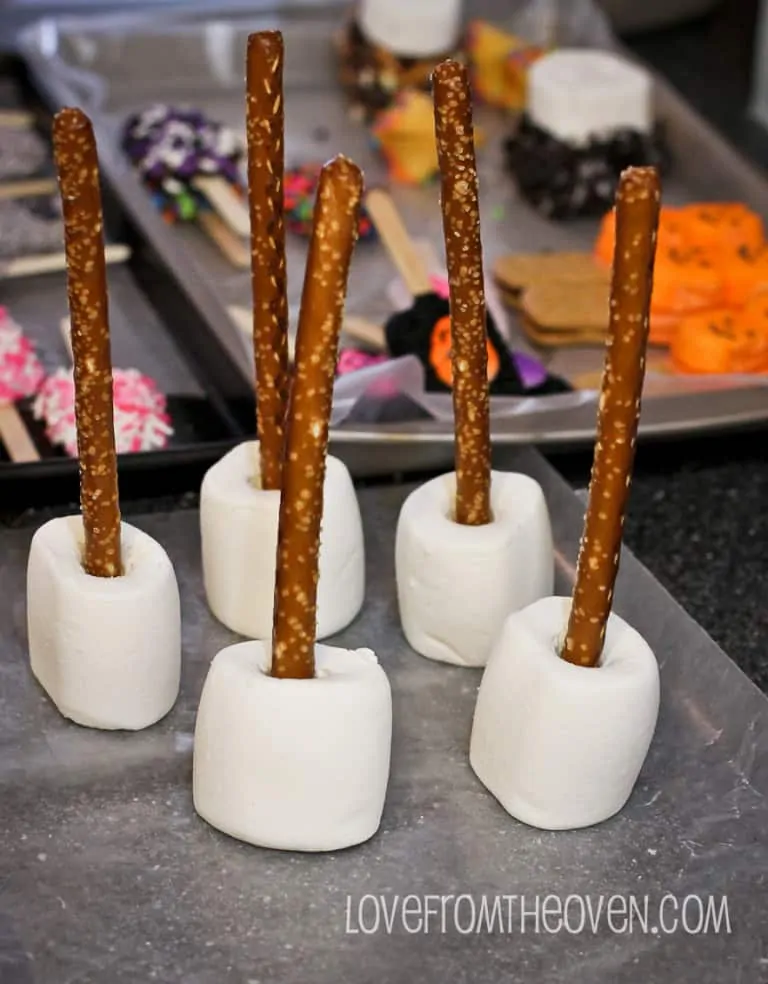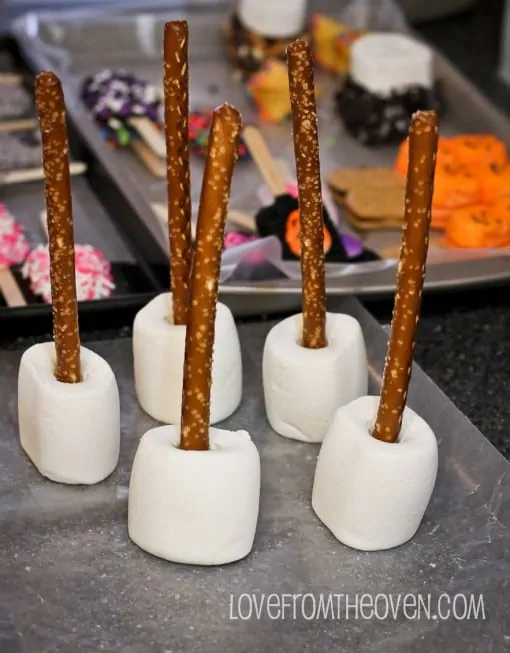 I will say, as much as I love caramel, I don't really enjoy working with it, it can be a big sticky mess. But, sometimes you just have to make a mess. Just make sure to include wax paper and cooking oil spray so that the mess doesn't adhere itself to something it shouldn't (like the plate, your counter, your hand…)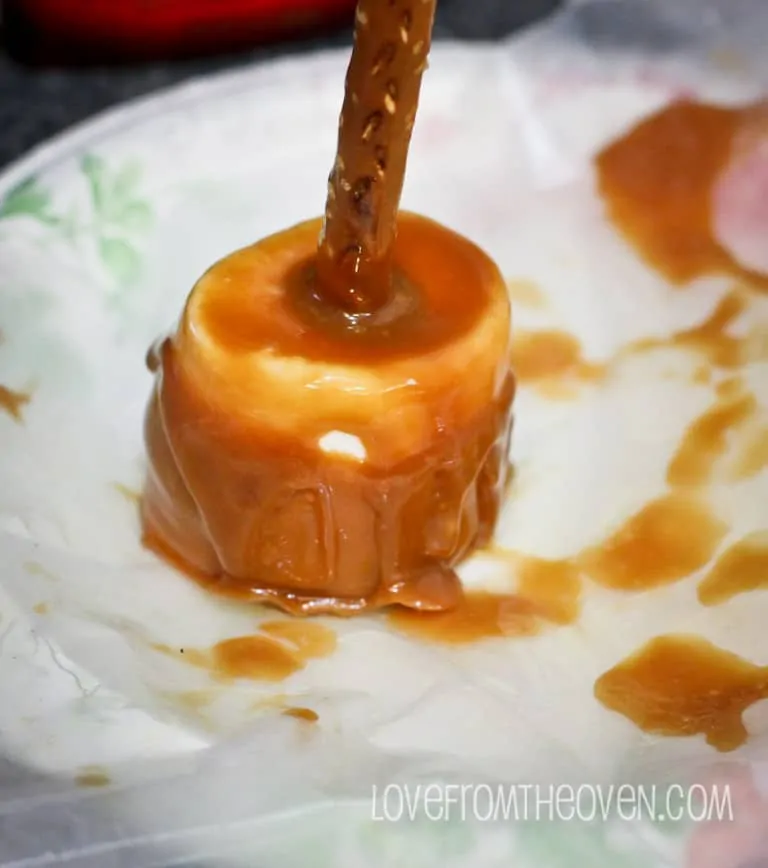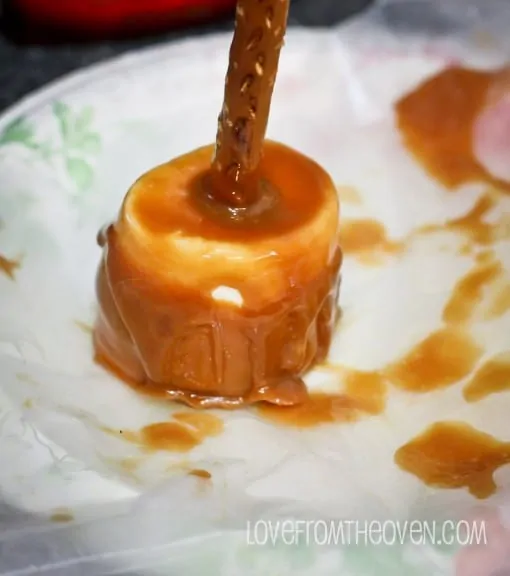 And then dunk in chocolate and smoother with sprinkles, cookie bits, pretzel pieces, candy – you name it.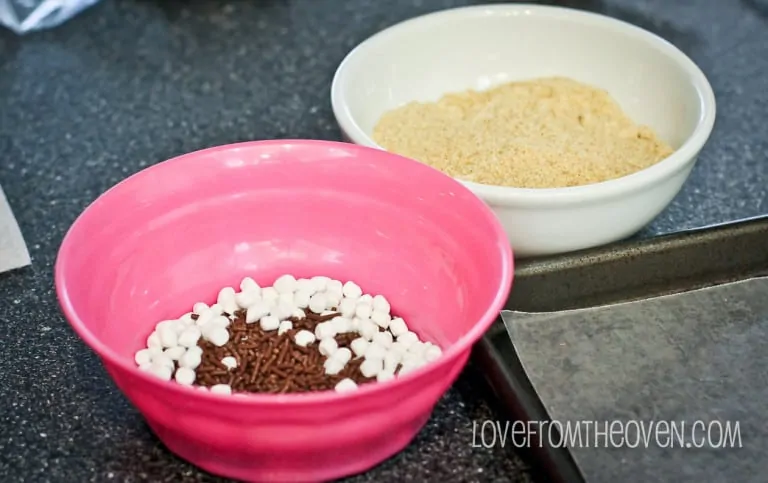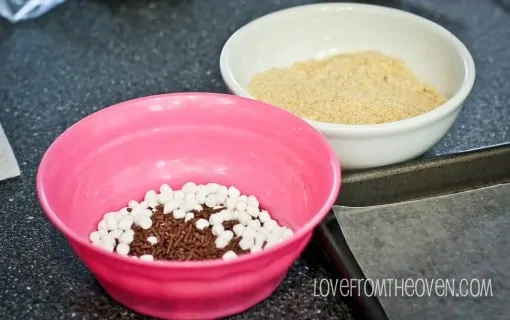 I'd love to hear what YOU would dip YOUR marshmallow pop in!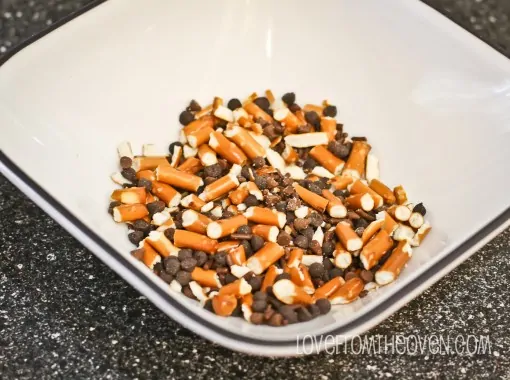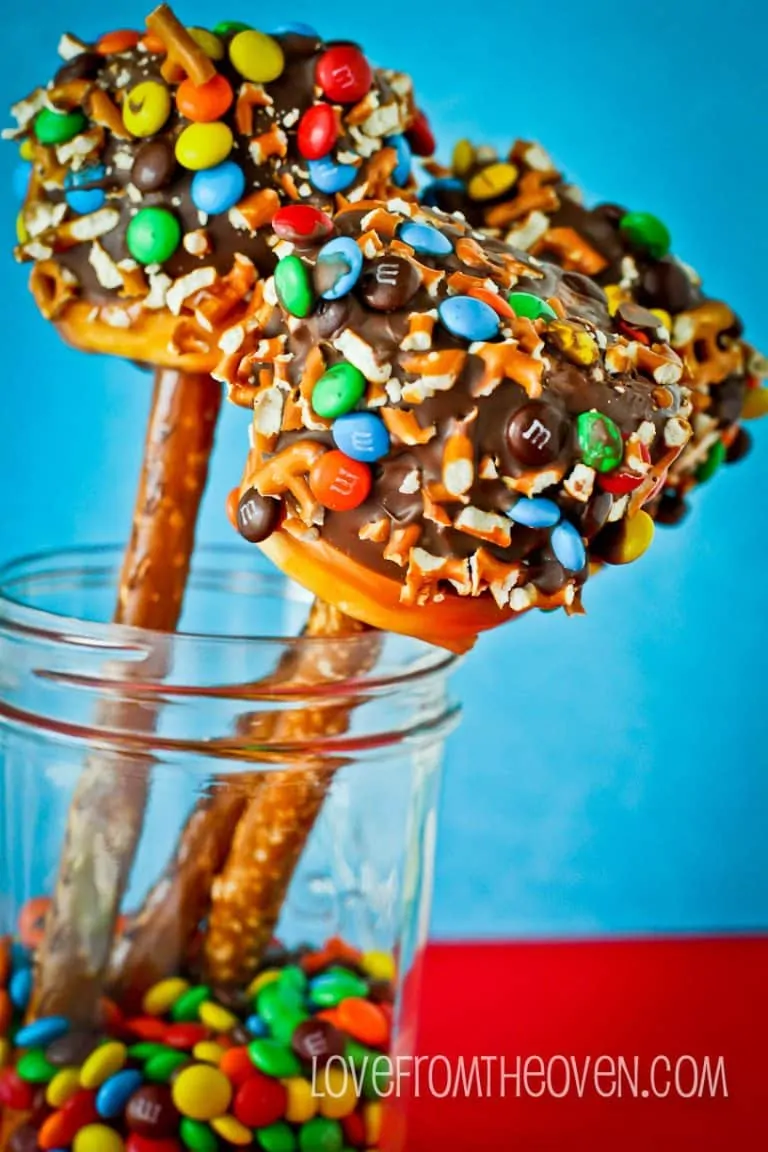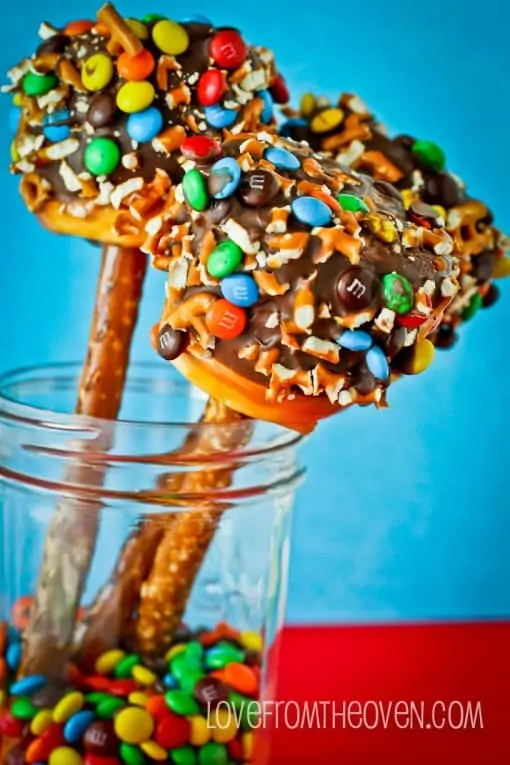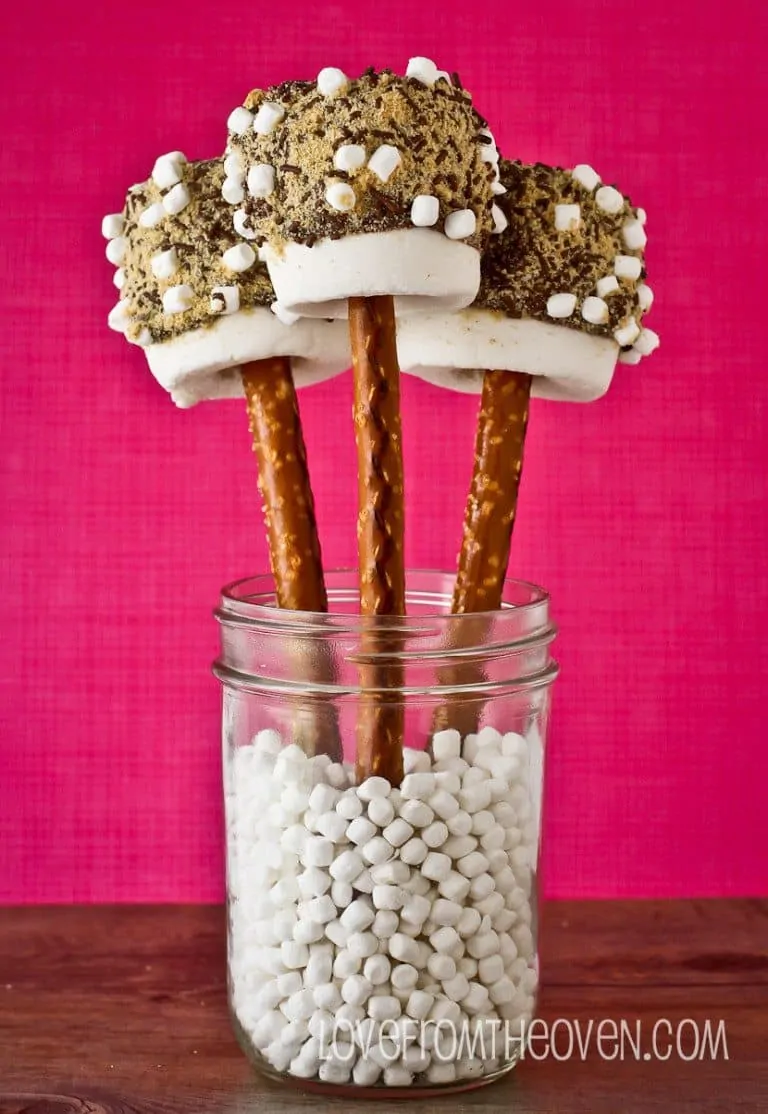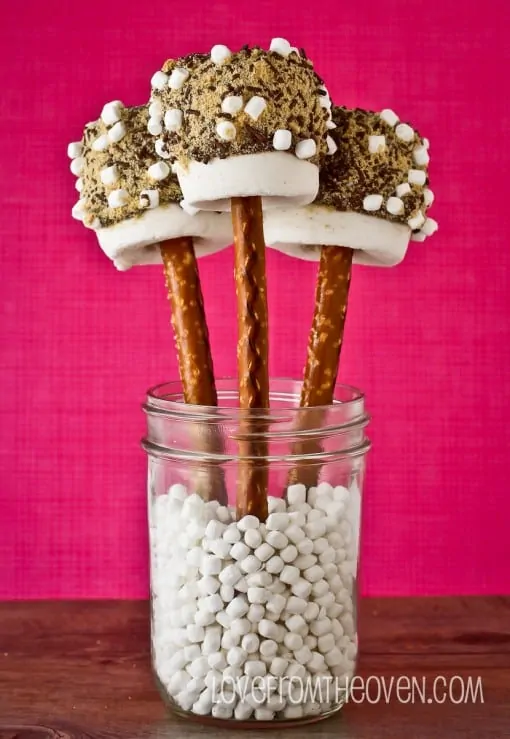 I did say they were over the top… 🙂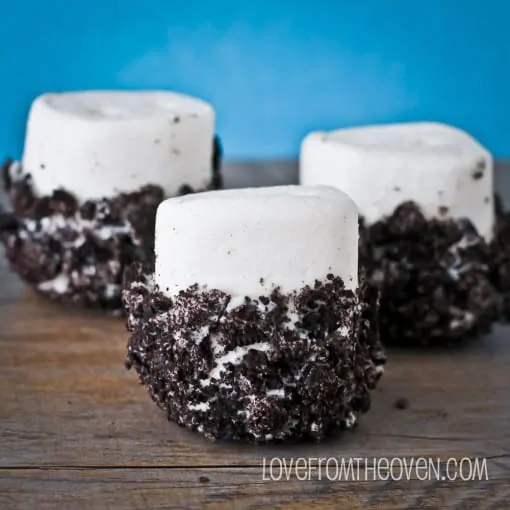 If you are a big marshmallow fan, make sure to check out this post with some of my FAVE marshmallow treats including yummy things like stuffed rice krispies treats. YUM!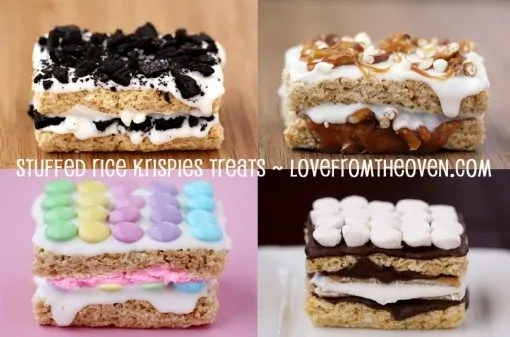 Some of the ingredients used in this post include…
Jet Puffed JUMBO Mallows
Jet Puffed MALLOW BITS
Snyders Pretzel Rods
Candiquik Chocolate Coating
M&M Minis
Oreos
Honey Maid Graham Crackers
Chocolate Jimmies Sprinkles
Kraft Caramel Bits