One of the main reasons I bake is to share it with others. I love to give baked goods as gifts, and find they are almost always very well received. I bake for holidays, birthdays, special days at school, special events and for no reason at all.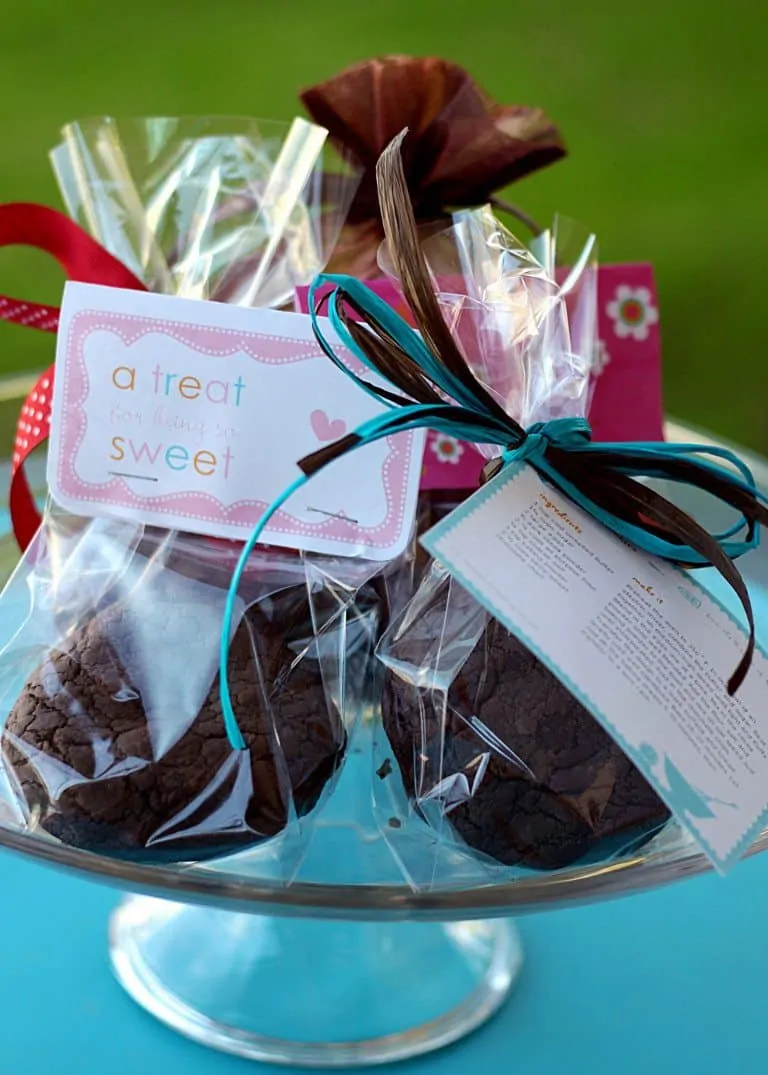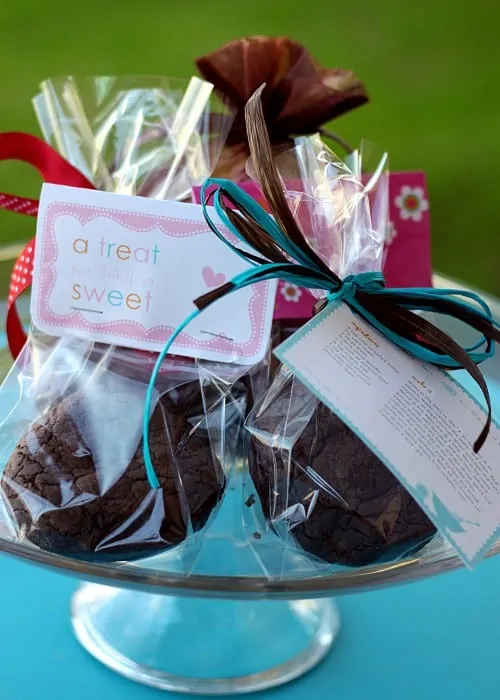 In a time where money is tight for everyone, and we often just can't afford to give some of the gifts we want, I think something baked with love, and packaged up cute, is a great little way to say "I'm thinking of you". One of my favorite places to take treats is to my daughter's school. The teachers and staff work SO hard for so little, and if a cookie or some chocolate covered pretzels can brighten a few minutes of their day, than it's all good.
I do think it's important to take a few extra minutes and package up your goodies. While the cookies inside may be the same, they somehow taste a little sweeter with a little bit of cute packaging.
One thing I always have on hand are Clear Cellophane Bags. They work for almost every baked good, candy or treat, and are simple and classic. The ways you can dress them are endless. I had planned to show some really cute decorating ideas, but managed to pinch a nerve in my neck yesterday (um, OUCH) so I'm moving slowly and not getting that much done. Curse you aging!!!! But I did put together a few quick and simple things that you can do to dress up your treats, to make them a little bit sweeter.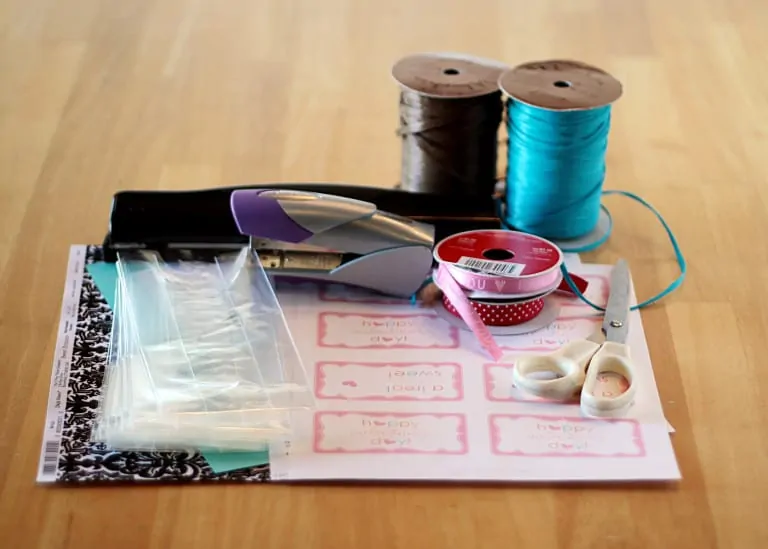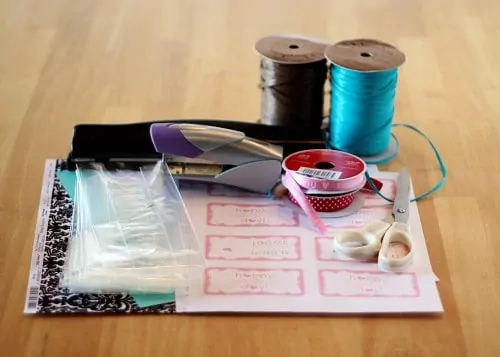 What I have here is simply cellophane bags, ribbon, an organza bag, a hole punch, a stapler, scissors, a few printed "treat bag toppers" that I found online and printed and scrapbooking paper (because I once had an addiction to buying scrapbooking supplies, however I did not have an addiction to scrapbooking). It's simply a matter of putting your treats into the bags, and than attaching toppers, be it with ribbon or stapling the bags closed.
I'm comforable using Photoshop, so I usually create my own, however there are so many adorable treat bag topper printables available online. There are many if you want to purchase them at places like Etsy and digital scrapbooking sites. There are also a ton of adorable FREE ones out there (all the ones I used here were free). It takes a bit more looking, but there are plenty of darling ones that you can download, print and use for free. Here are just a few of the cute ones I found…
This next one is really fun. You can make your own recipe card printable right on Skip To My Lou's website and than print it off with your recipe filled in. Love it!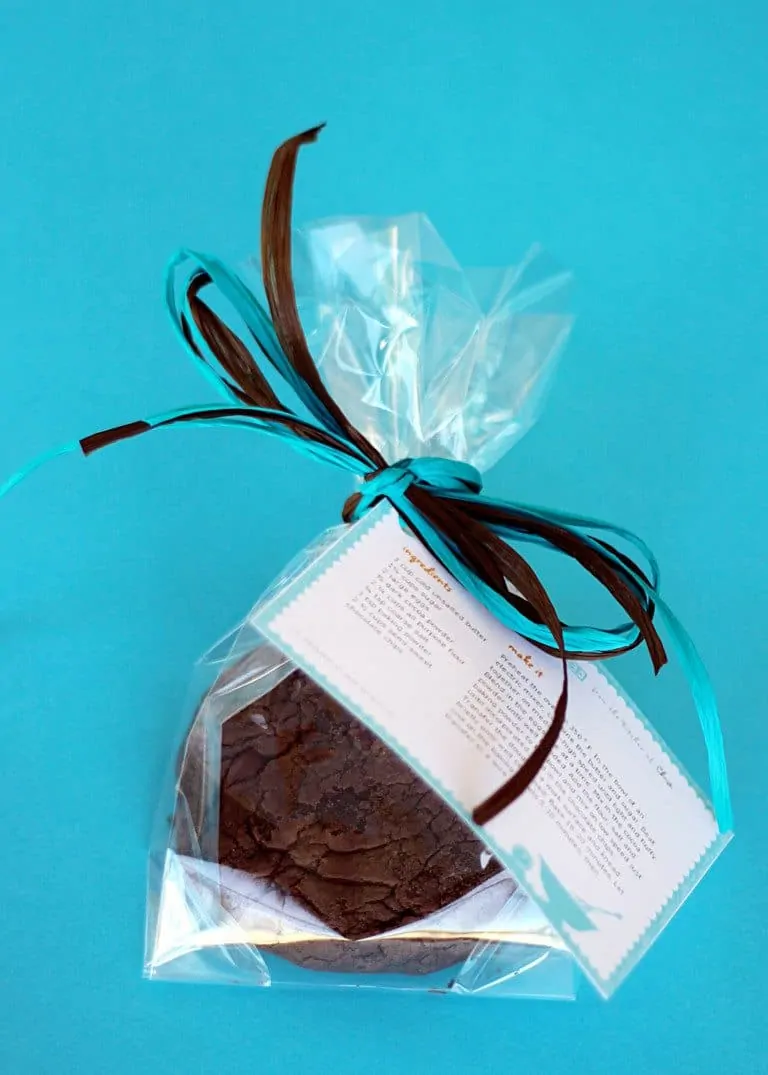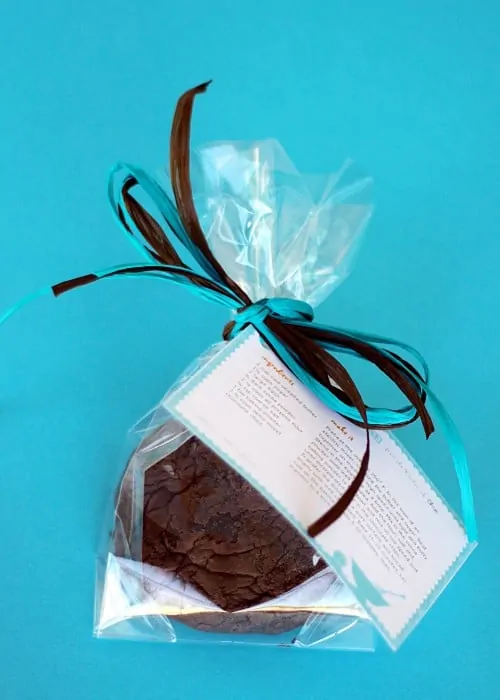 The options go on and on! There are certainly many more elaborate ways to package up your treats, but these ideas are quick and simple enough that you can do them in the last twenty minutes before your child heads out to school in the morning if need be (trust me, I speak from procrastinator experience on that one). One last idea that is super easy is just slipping the treat into a cellophane bag and than into an organza bag. Totally dresses up the cookie. You can also easily slip a little note, gift tag or card in the organza bag as well.