It's probably not a big surprise to see another post with Halloween Peeps. They are so cute, and I need something to appease me until I can find those still illusive Candy Corn M&M's. This is another fun and easy treat that requires no baking – Peeps Rice Krispies Treat Pops.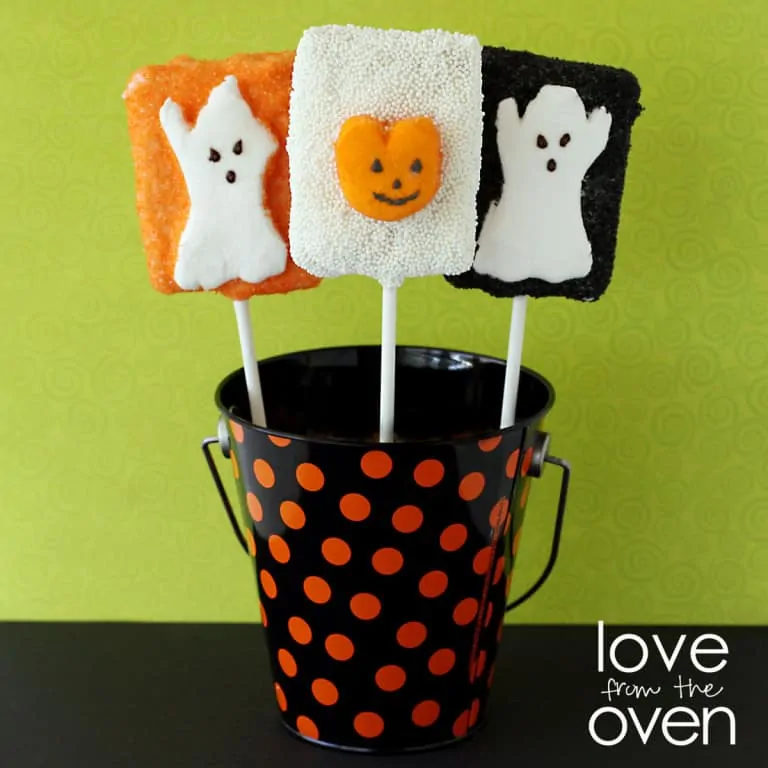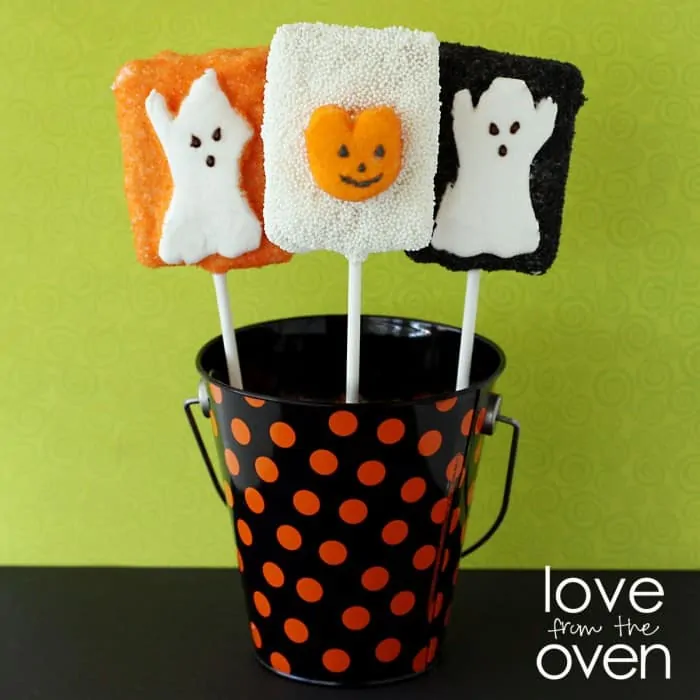 To create some of your own Peeps Rice Krispies Treat Pops you need Peeps, Rice Krispies Treats (homemade or store bought), melting chocolate such as Wiltons Melts, sprinkles and lollipop or popsicle sticks. For a detailed step by step tutorial on how I create my Rice Krispies Treat Pops check out this post.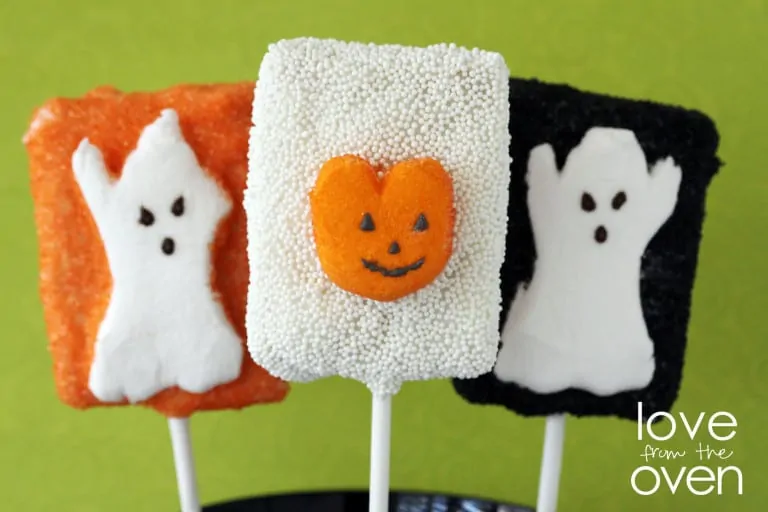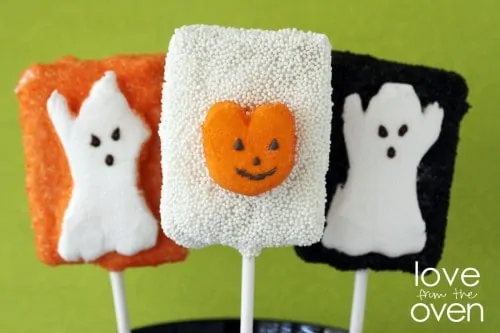 I use the premade Rice Krispies Treats, and I usually flatten them out a bit…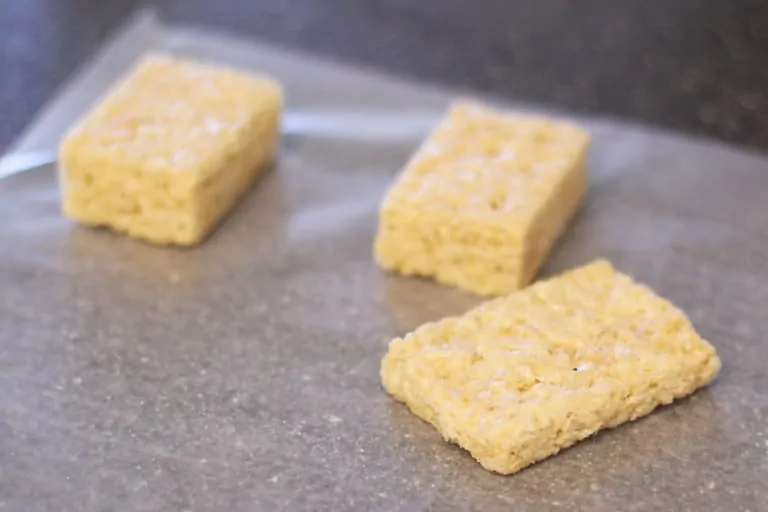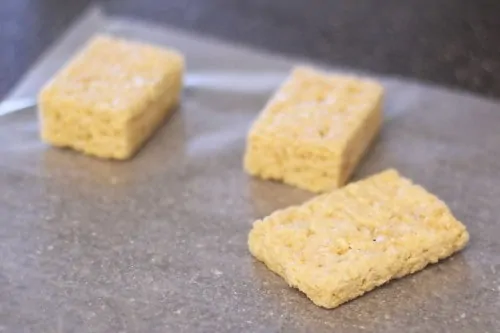 Next I dip the sticks into chocolate, add them to the Rice Krispies Treats and sit them in the fridge to chill for a few minutes and let the chocolate set up.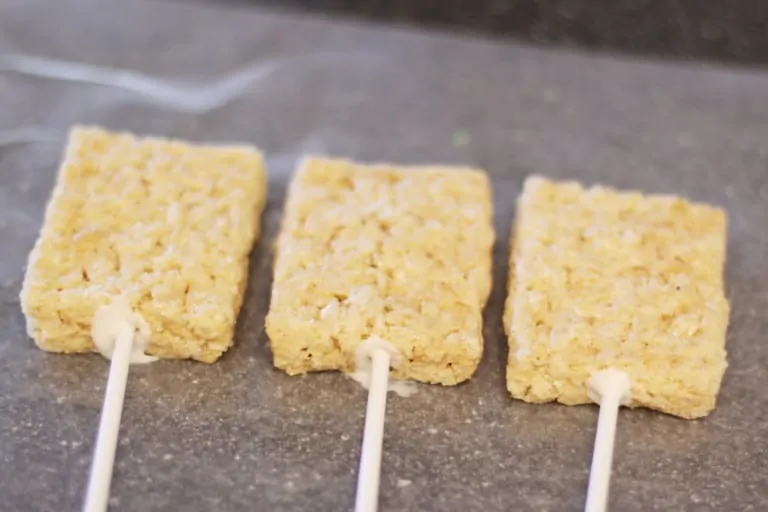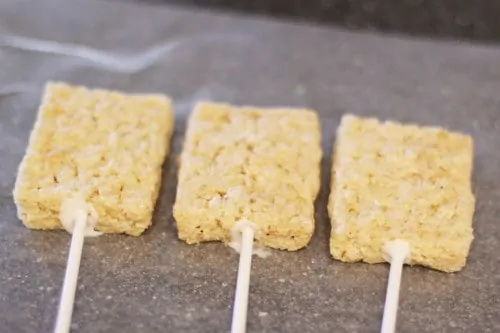 Once the chocolate has set, it's time to either dip them into the chocolate or spoon some on. Sometimes I cover the entire Rice Krispy Treat, sometimes I just do the front – but either way works just fine.
When I use Peeps to decorate these I usually cut the Peeps in half. I won't lie, it's kind of a sticky mess to do so, but it's do-able and they really stay put on the chocolate. I dip the Krispy Treat into the chocolate, add the Peep and then cover in sprinkles before the chocolate sets up.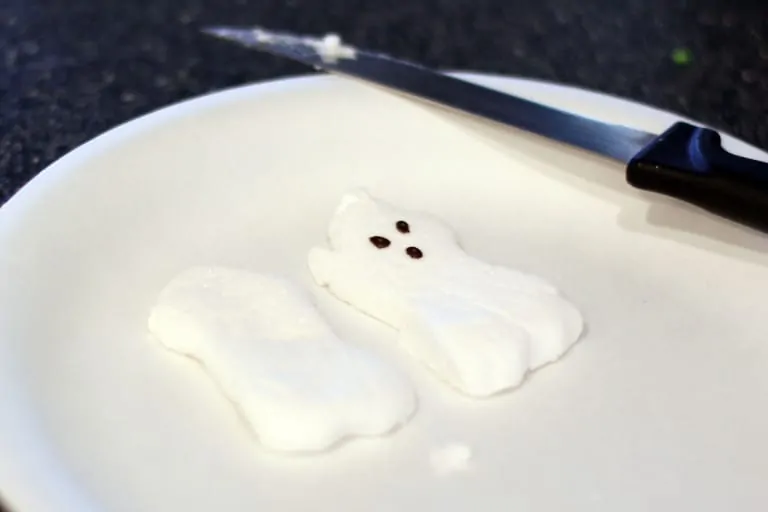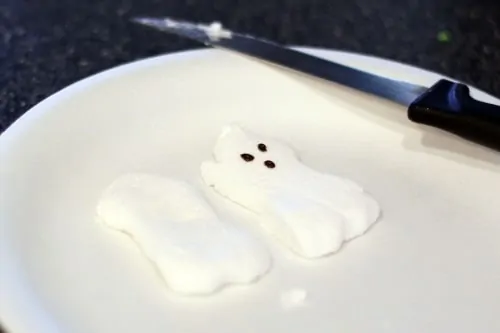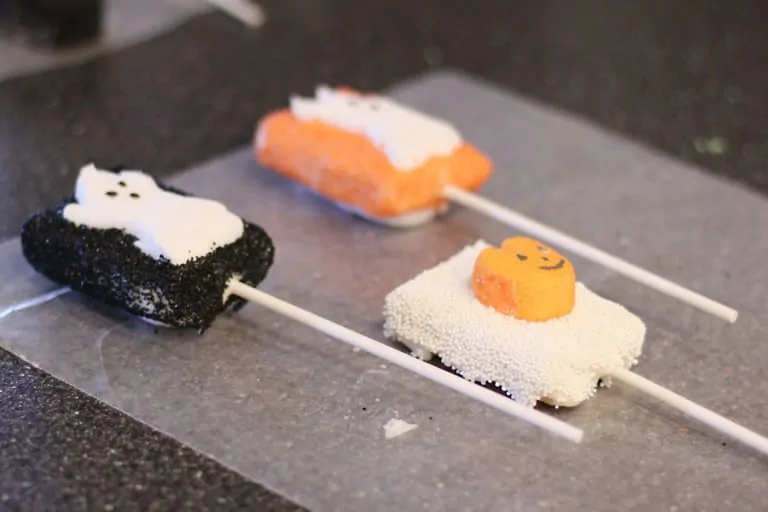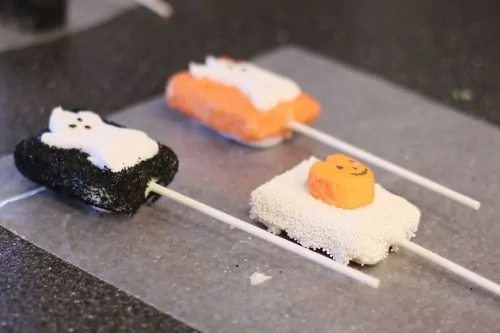 Sit them on a piece of wax paper and let them dry. That's it – this is a great treat that you can throw together pretty quickly yet it will look like you spent a lot of time on it. That works out really well if you are a master procrastinator like myself.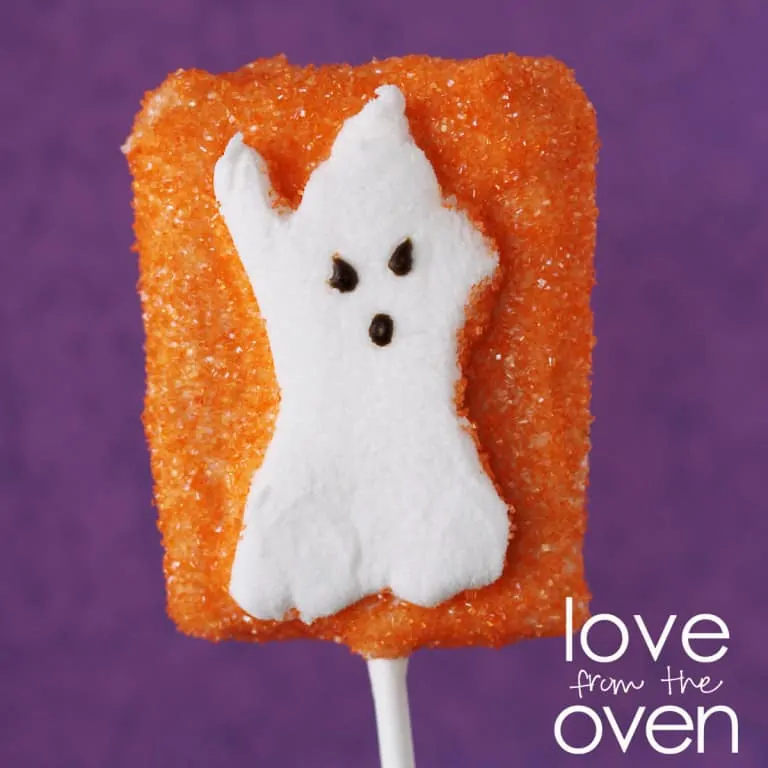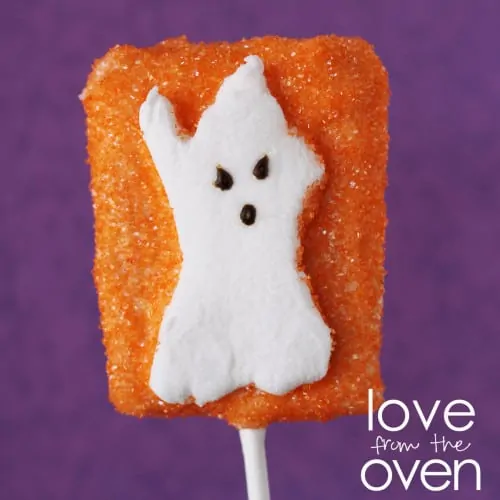 That ghost doesn't look terribly happy. Probably because I chopped him in half.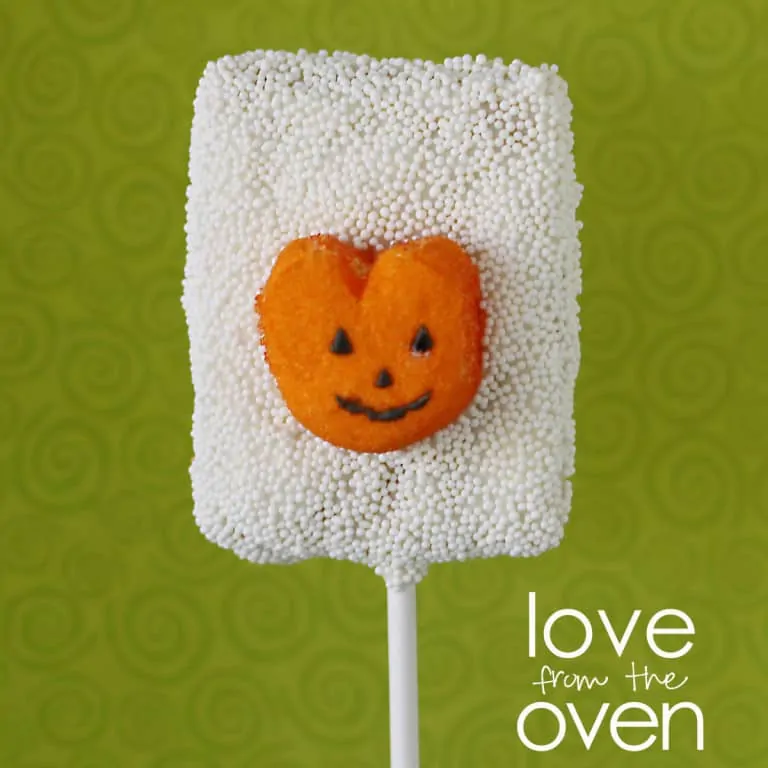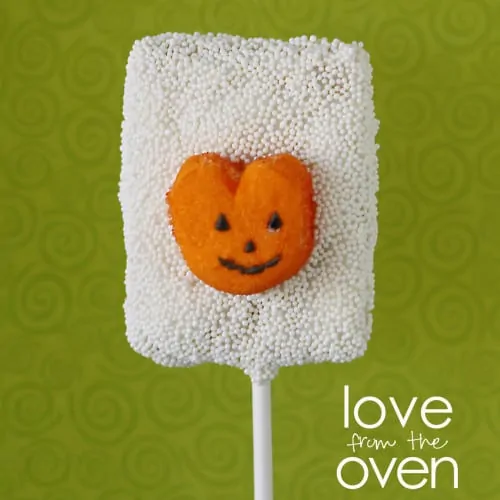 I did not cut the pumpkins in half, in case his smile didn't give that away.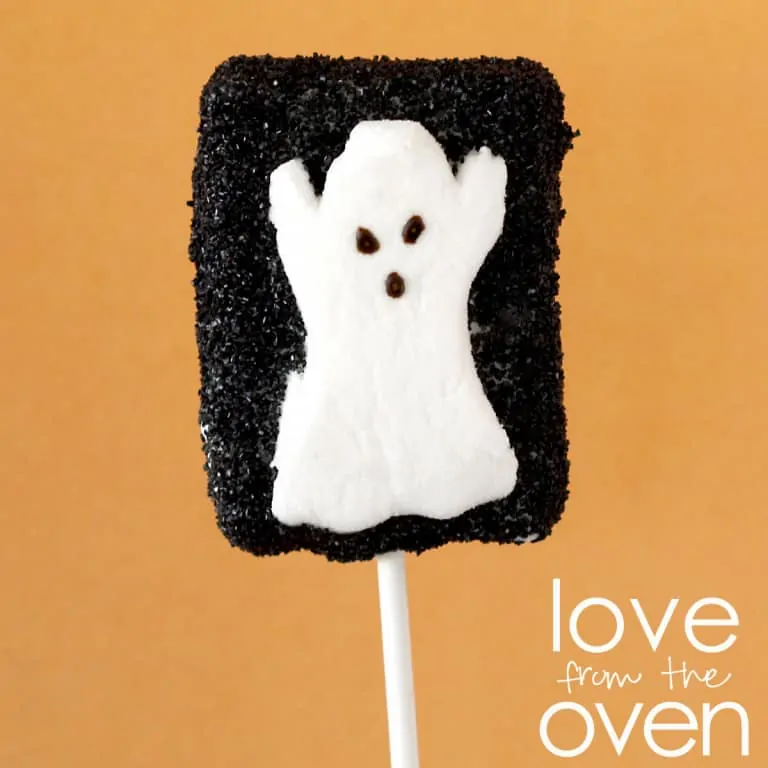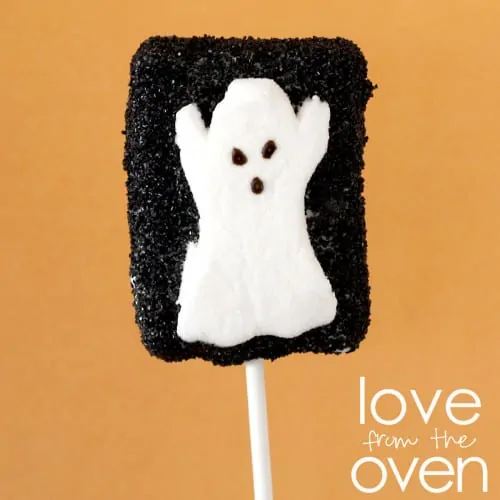 I'm pretty excited to have found a use for my black sugar crystals. A word of warning though, they can be pretty messy so it's probably best to not give something covered in black sugar crystals to say a three year old. Or an eight year old. Or my husband. So basically anyone who will make a mess 🙂 But don't worry, I have plenty of other colors of sprinkles…