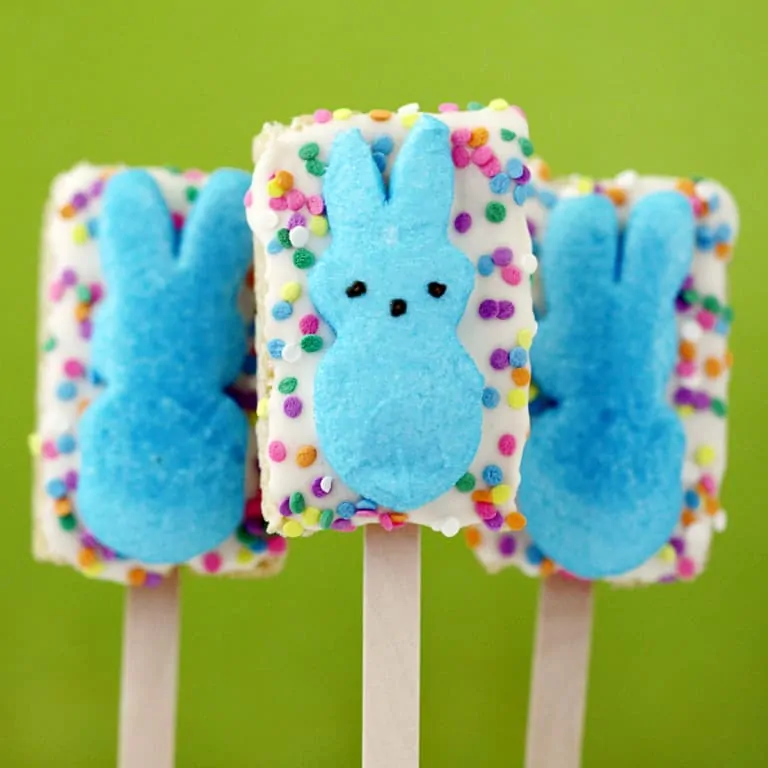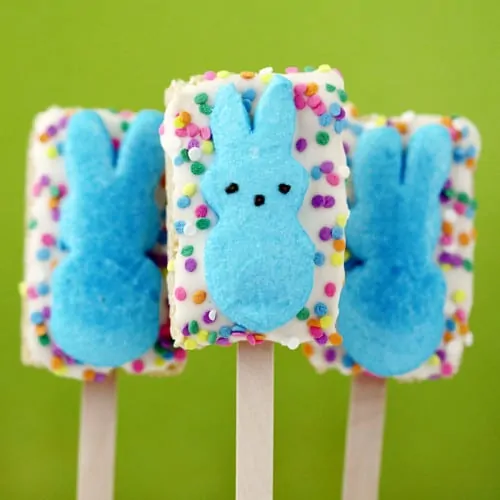 I have to admit, I'm really having a fun time creating different treats for Peeps Week. Today's treat is Peeps Rice Krispies Treats. These are super quick and easy, and a great treat to let the kids help with. Here's what you need…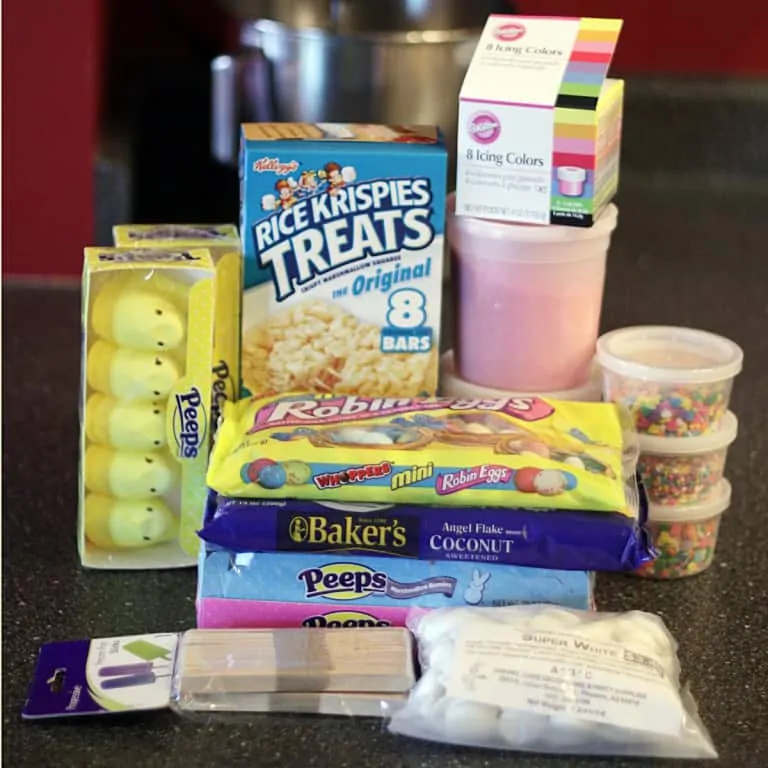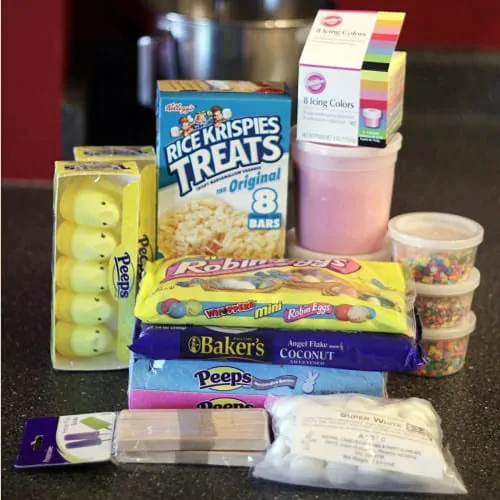 You could certainly make your own Rice Krispies treats, but I went with the pre-made version to keep this quick and simple. You'll want to have Rice Krispies treats, melting chocolate, Peeps and then whatever you want to use to decorate with. We used a variety of sprinkles and coconut for ours. You can also use popsicle sticks or lollipop sticks if you like.
The first thing I did was cut my peeps in half. You certainly don't have to do this, but I think it worked out well.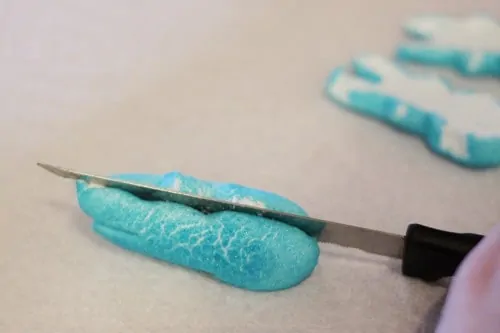 They do get a bit smooshed, but within a few minutes they sort of puff back up to their regular shape.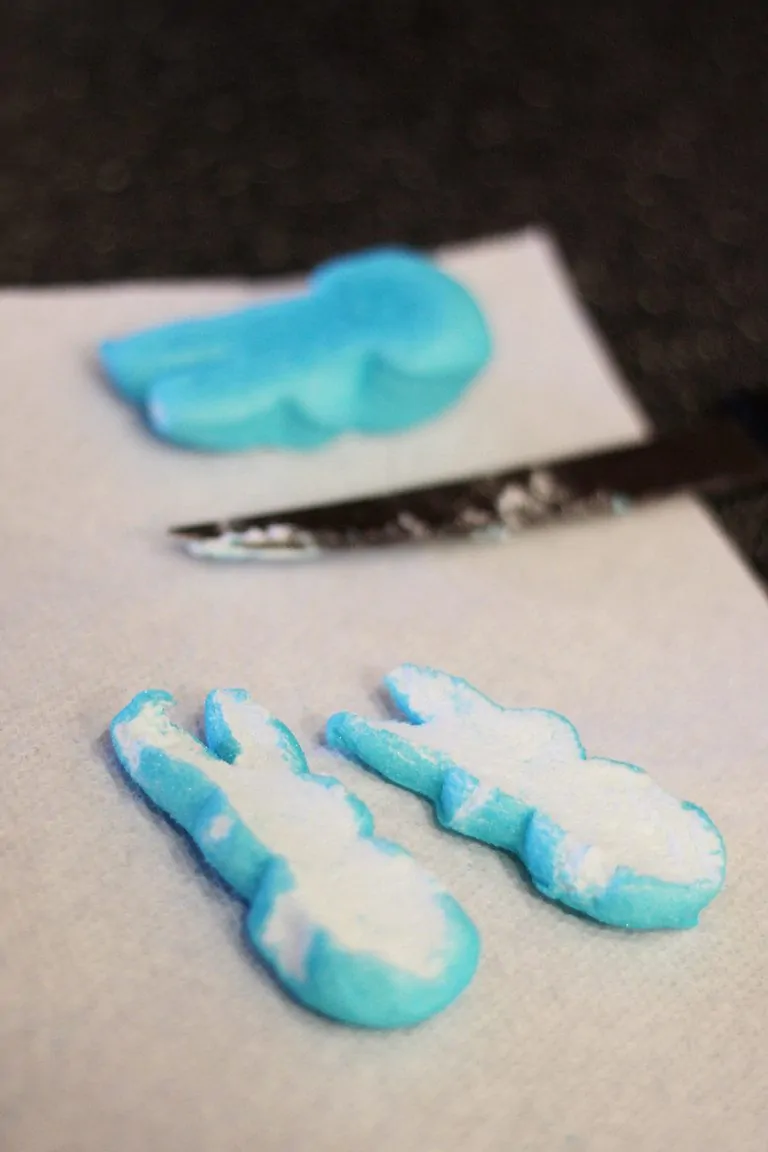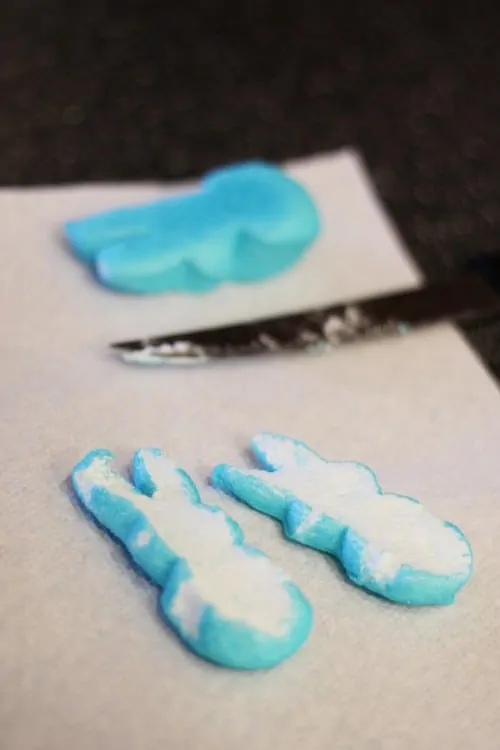 After you have your Peeps ready, prepare your melting chocolate according to the directions on your package. Also, if you would like to use some green coconut as grass, I found the best way to color my coconut was to put a bit of food coloring into a plastic container with my coconut and then shake well.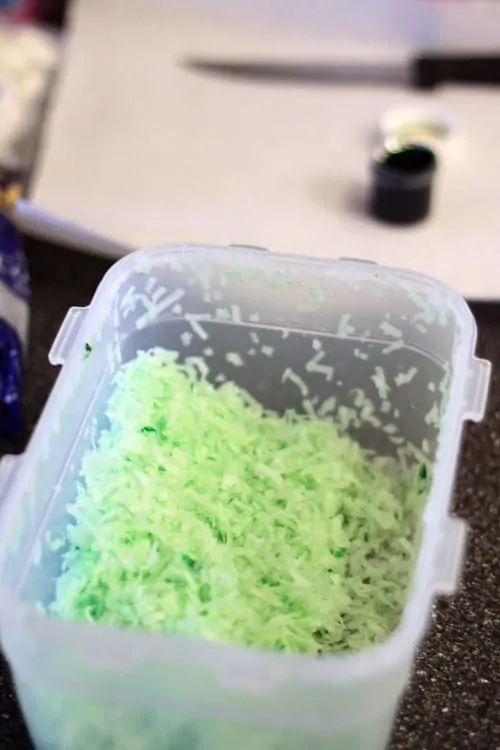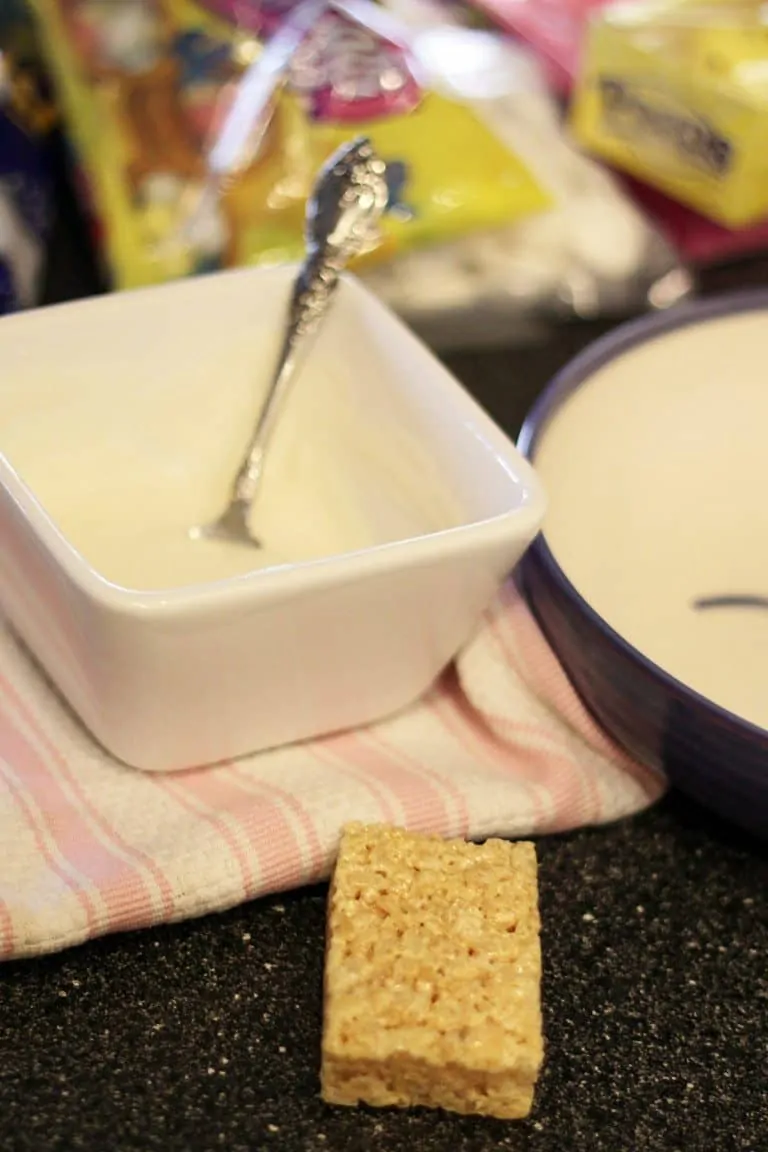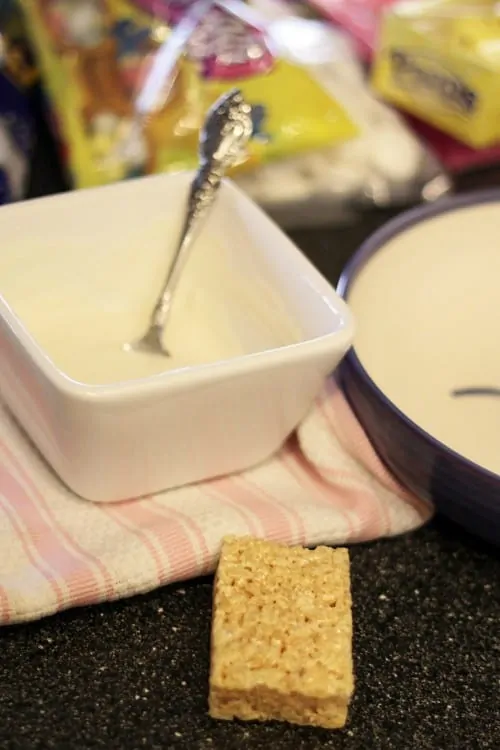 You will than spoon a coating of chocolate on top of your Rice Krispy treat.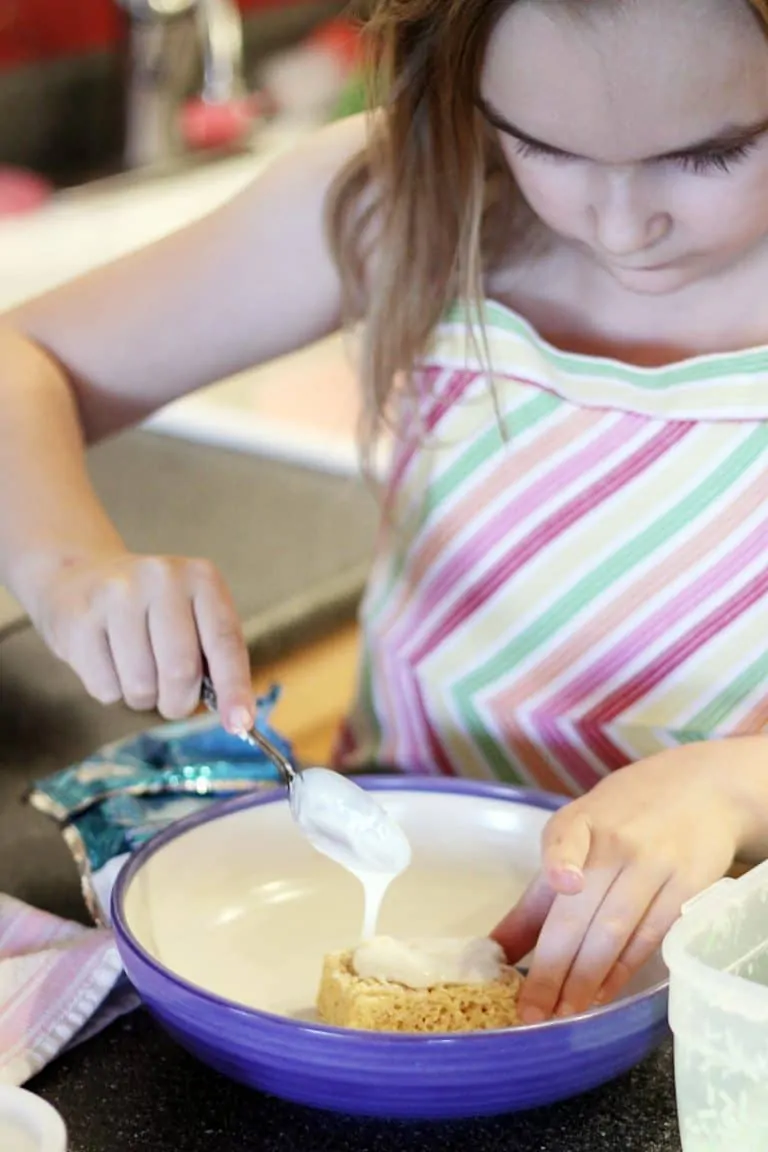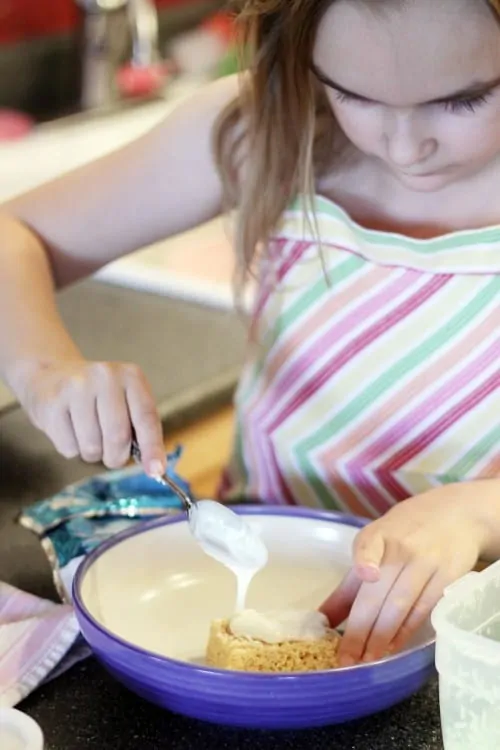 After that, apply your Peep. My daughter selected a chicky Peep…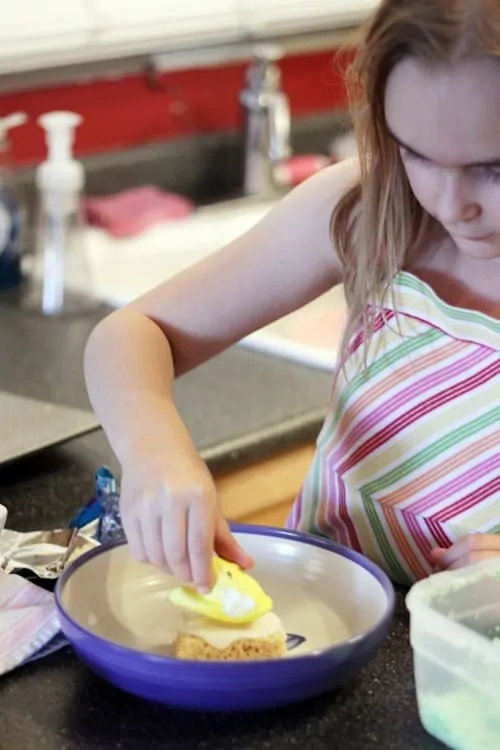 I opted for a bunny Peep…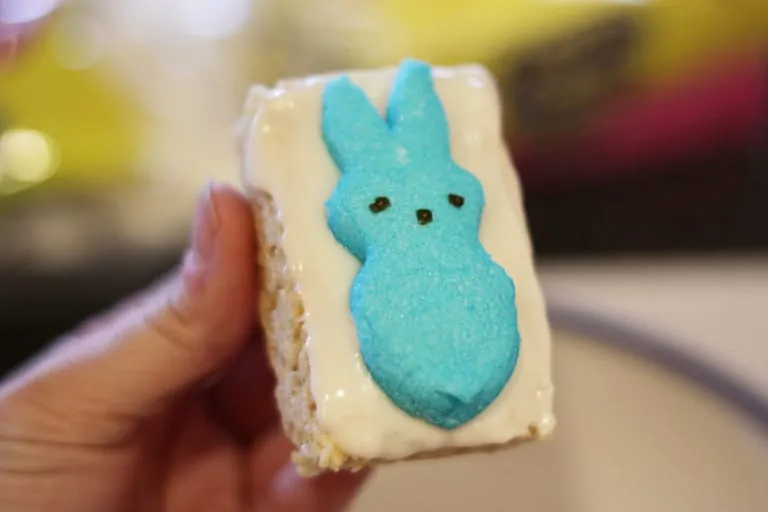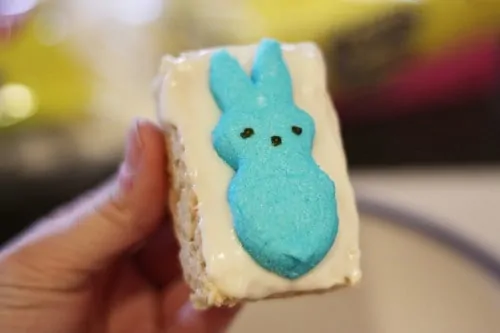 And then add your sprinkles or coconut…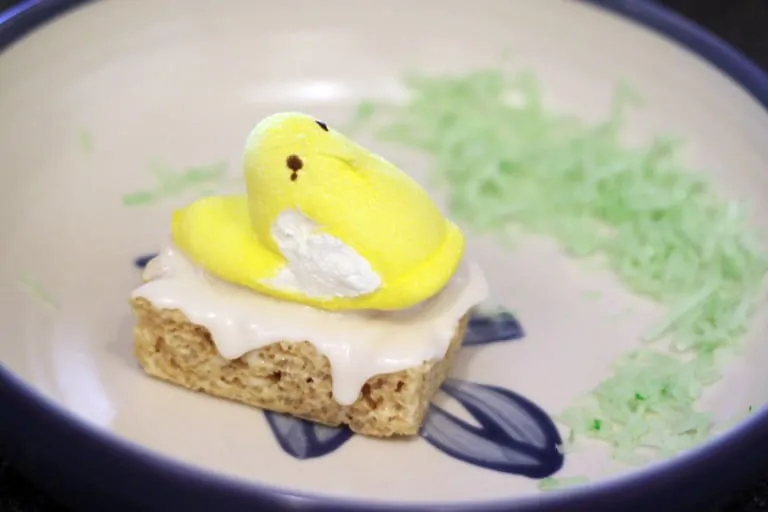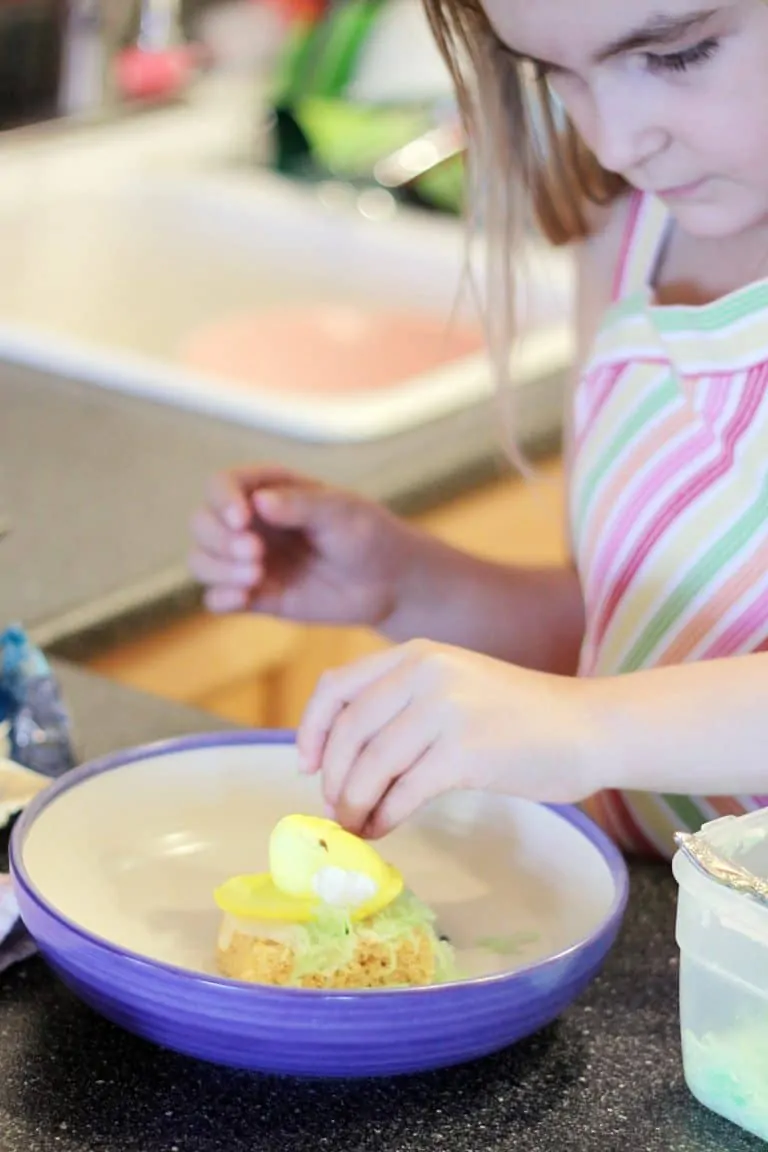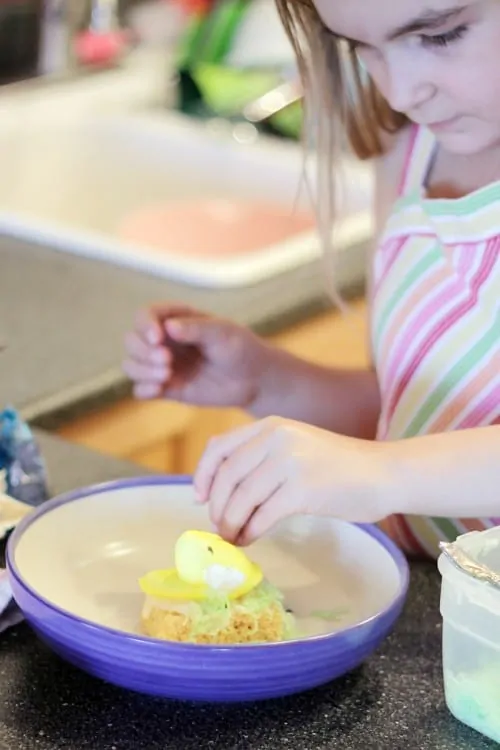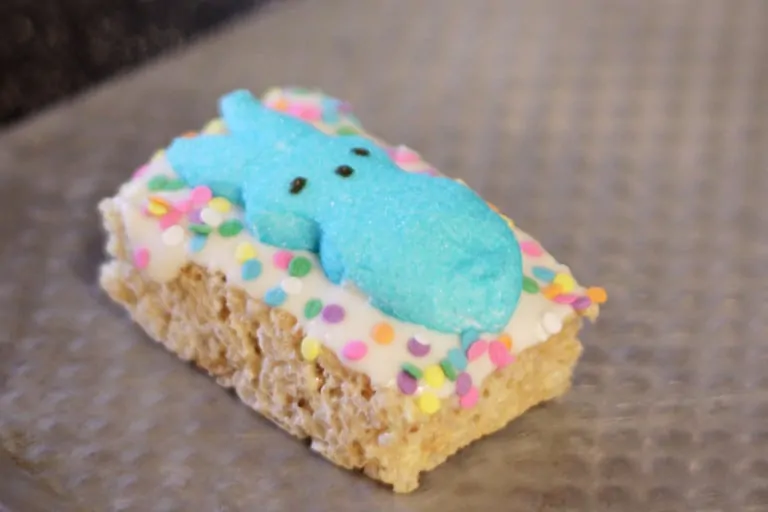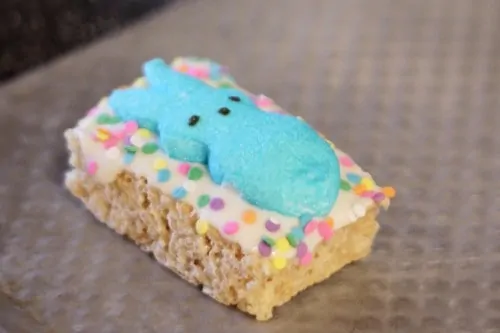 My girl added a few Robin's Egg candies and extra sprinkles to complete hers…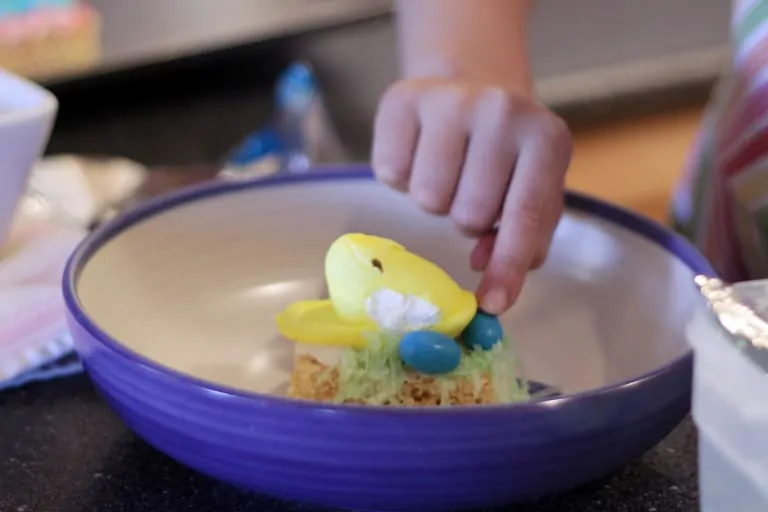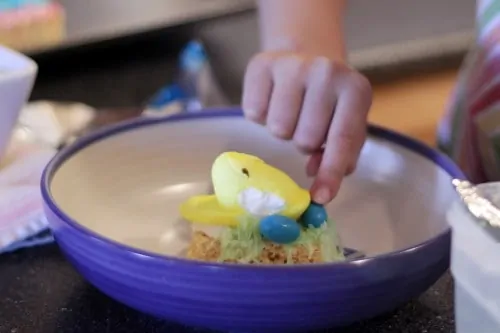 Aww, look how cute hers turned out…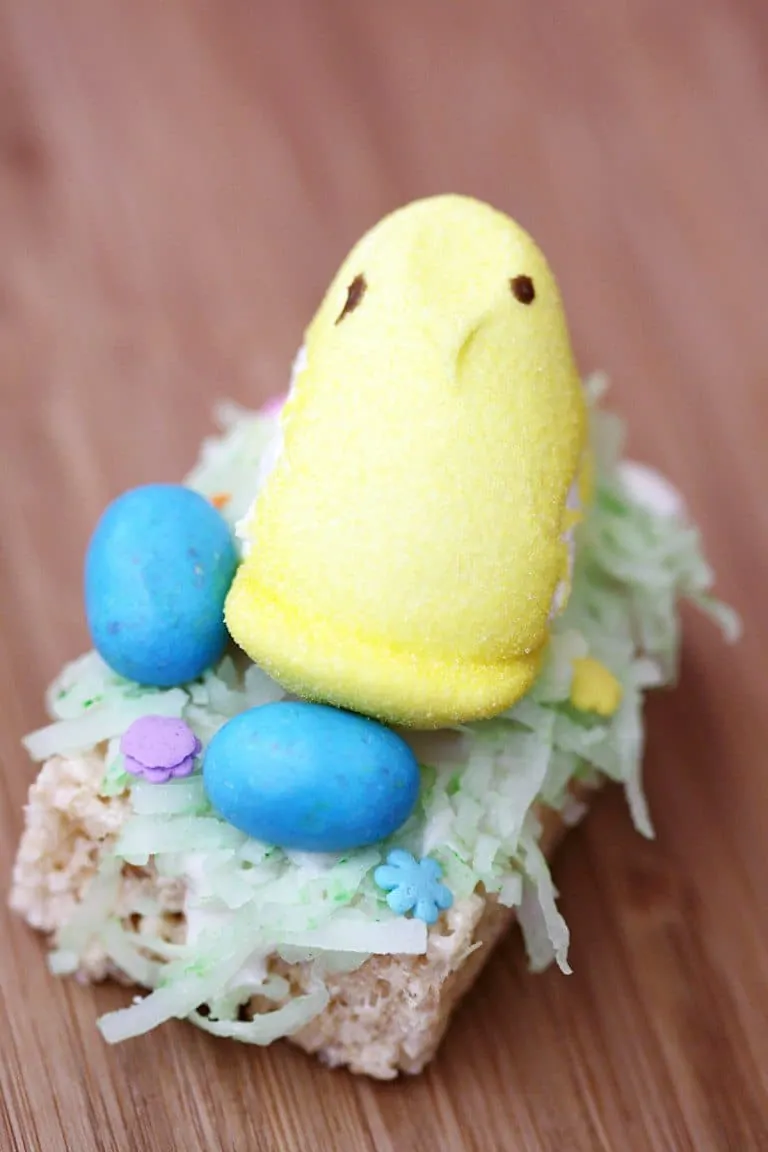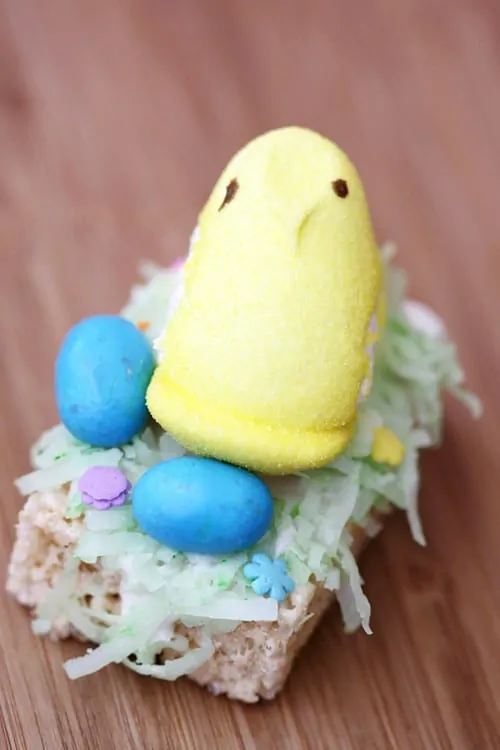 By adding a few sticks to your treats, you've created Peeps Rice Krispies Treat Pops.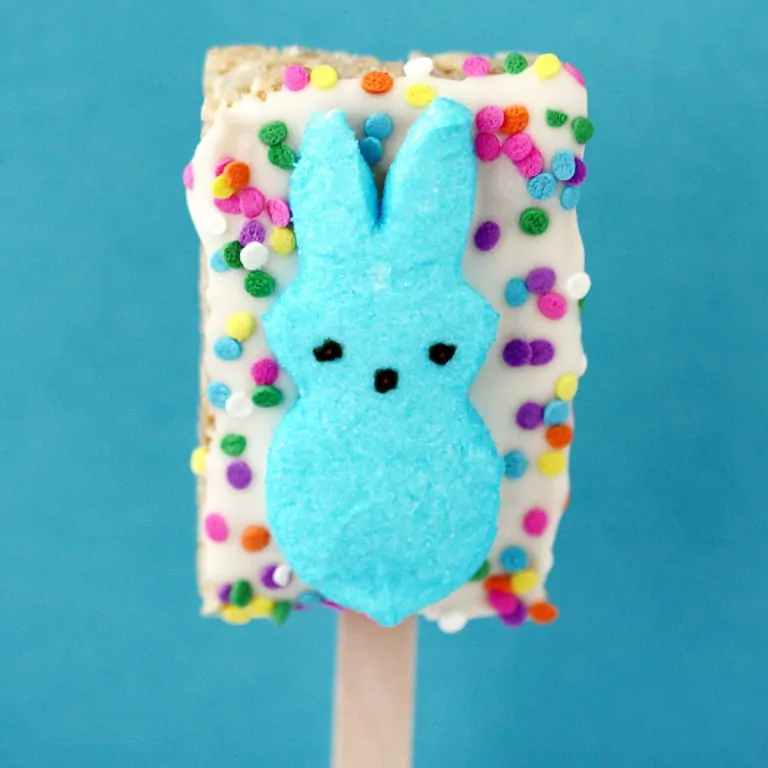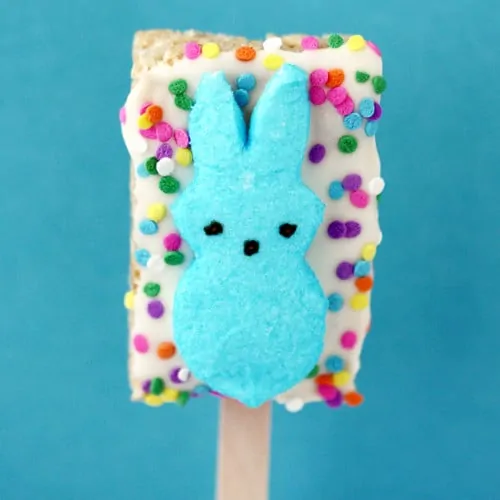 So quick and so CUTE!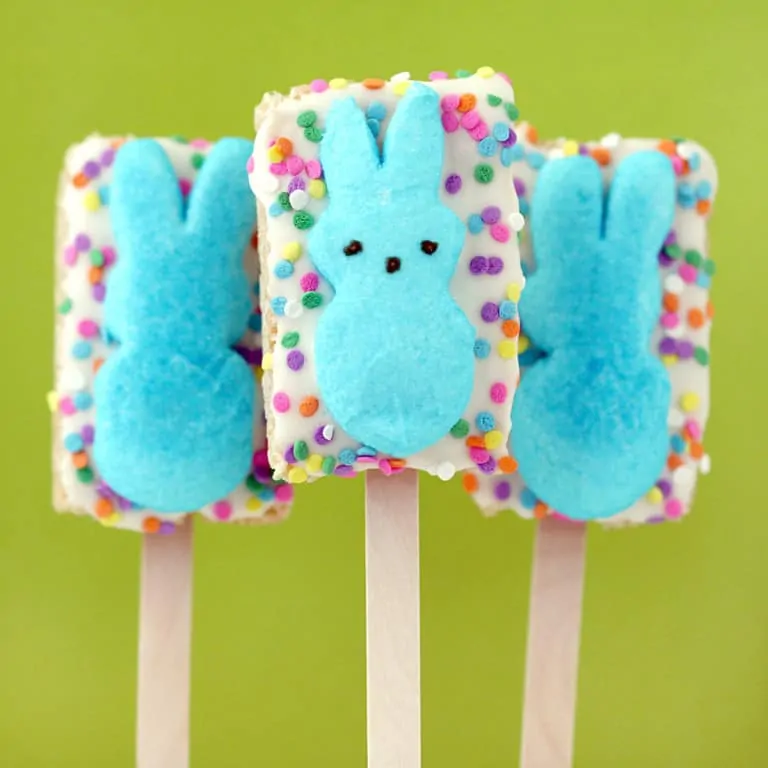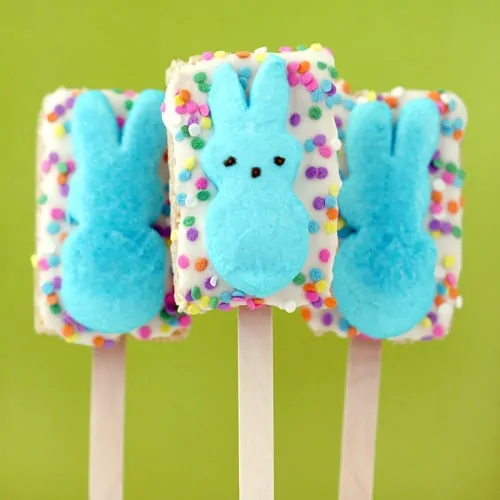 And we can't forget about our cute little Peeps chicks…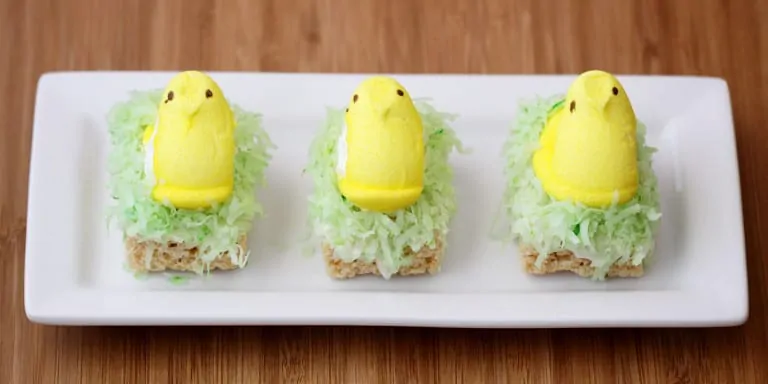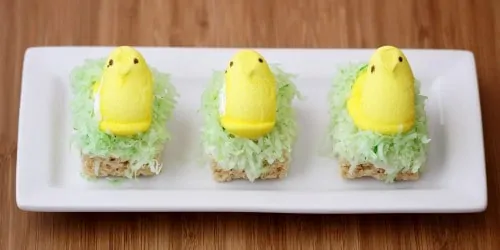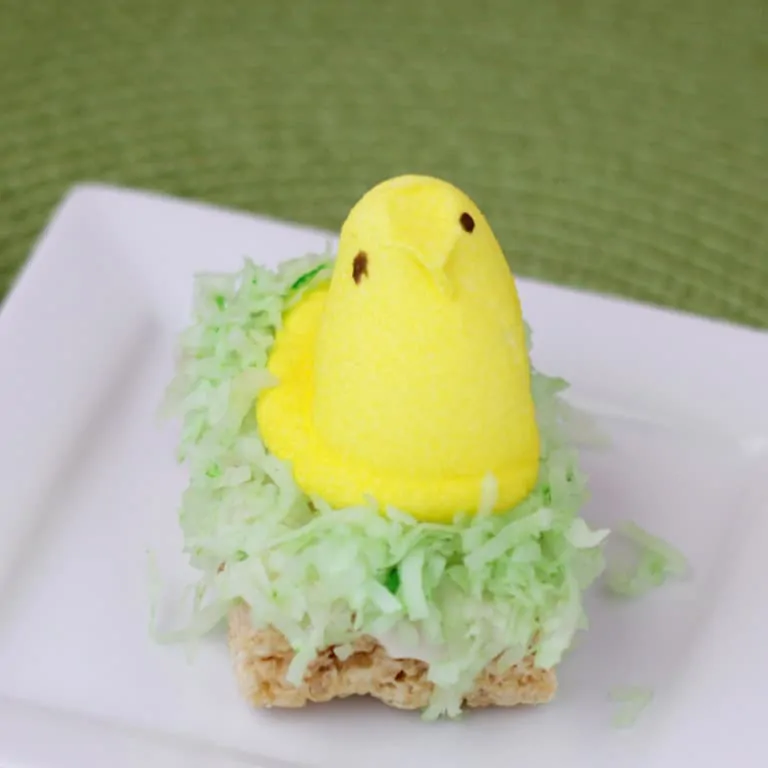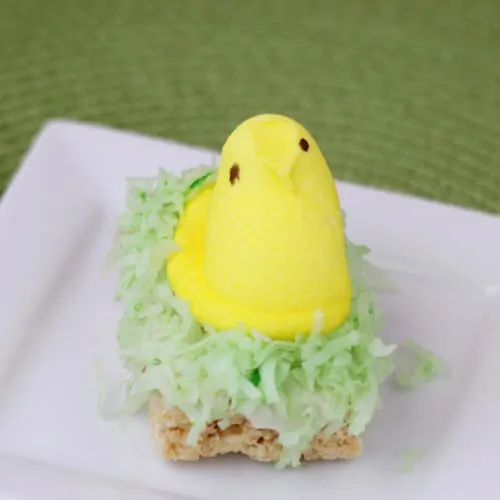 One more look at the pops version…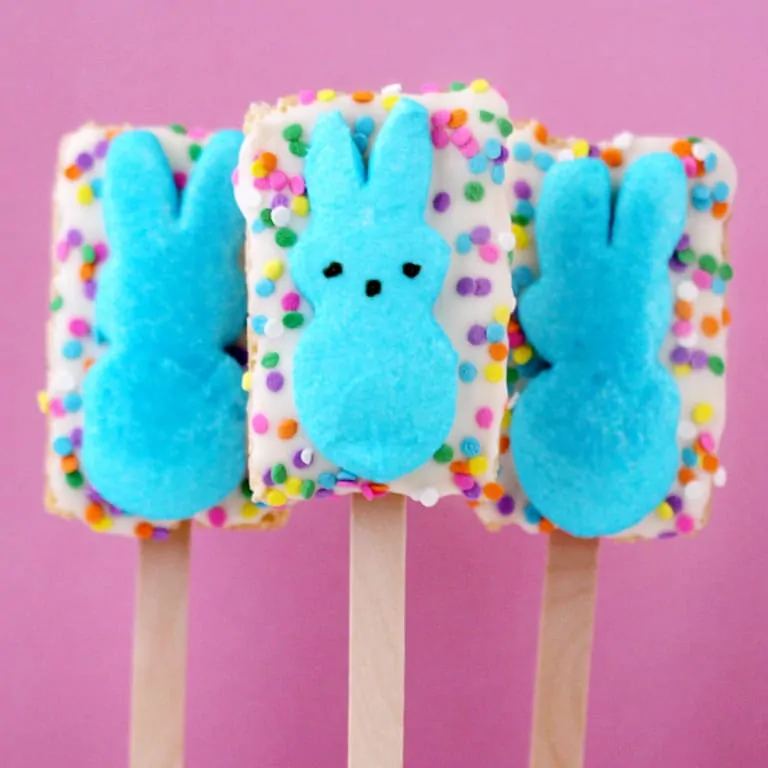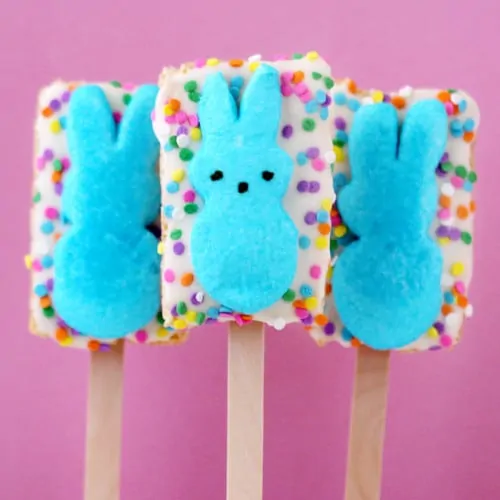 Love them! My daughter had a great time making these, and the whole project took less then 30 minutes.