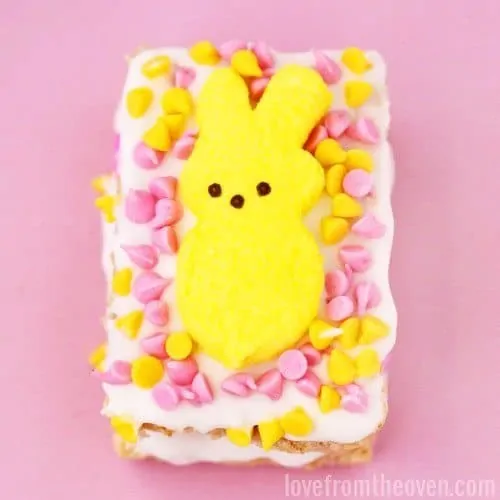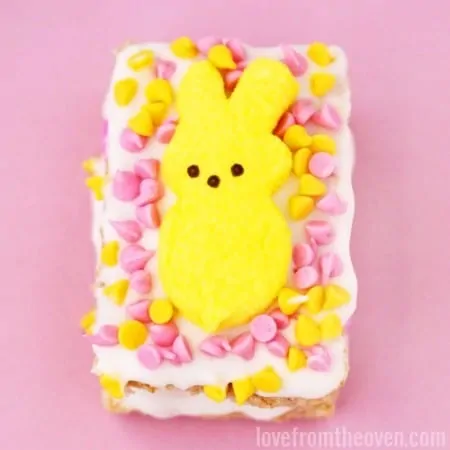 While my Peeps Week is officially over, I wasn't quite ready to let go of the Peeps goodness. I have one last Peeps treat to share. Peeps Stuffed Rice Krispy Treats. I'm having so much fun creating different stuffed rice krispy treats. I've done them with dark chocolate and white chocolate. I just couldn't leave the Peeps out of the fun.
My other posts detail the general instructions on how to make these. For the Peeps krispy treats, I put Wilton's white chocolate on one krispy treat, and then topped it with a Peep that I had cut in half.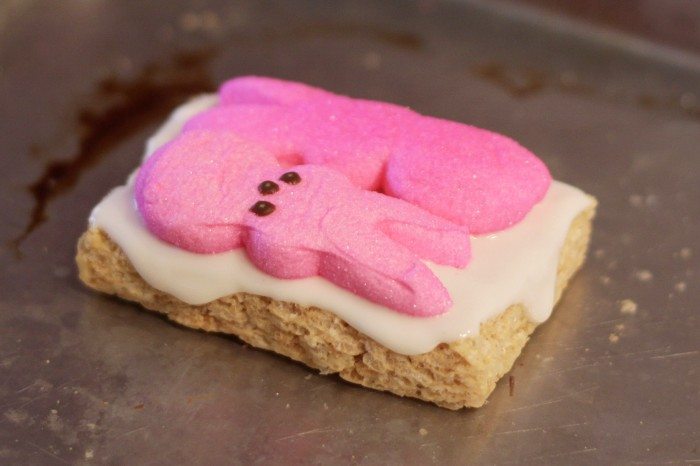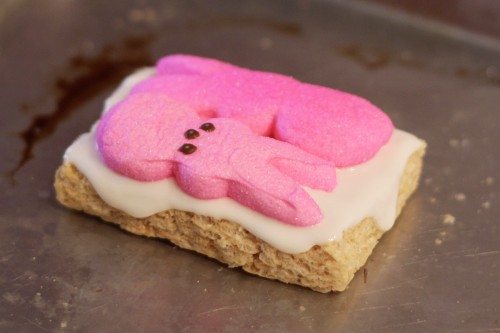 Then I added white chocolate to the other krispy treat, and put the two together. On top I added yet more white chocolate, another Peep (I cut mine in half, but you could certainly put the Peep on whole), and sprinkled on the cute pink & yellow Nestle Mini Toppers.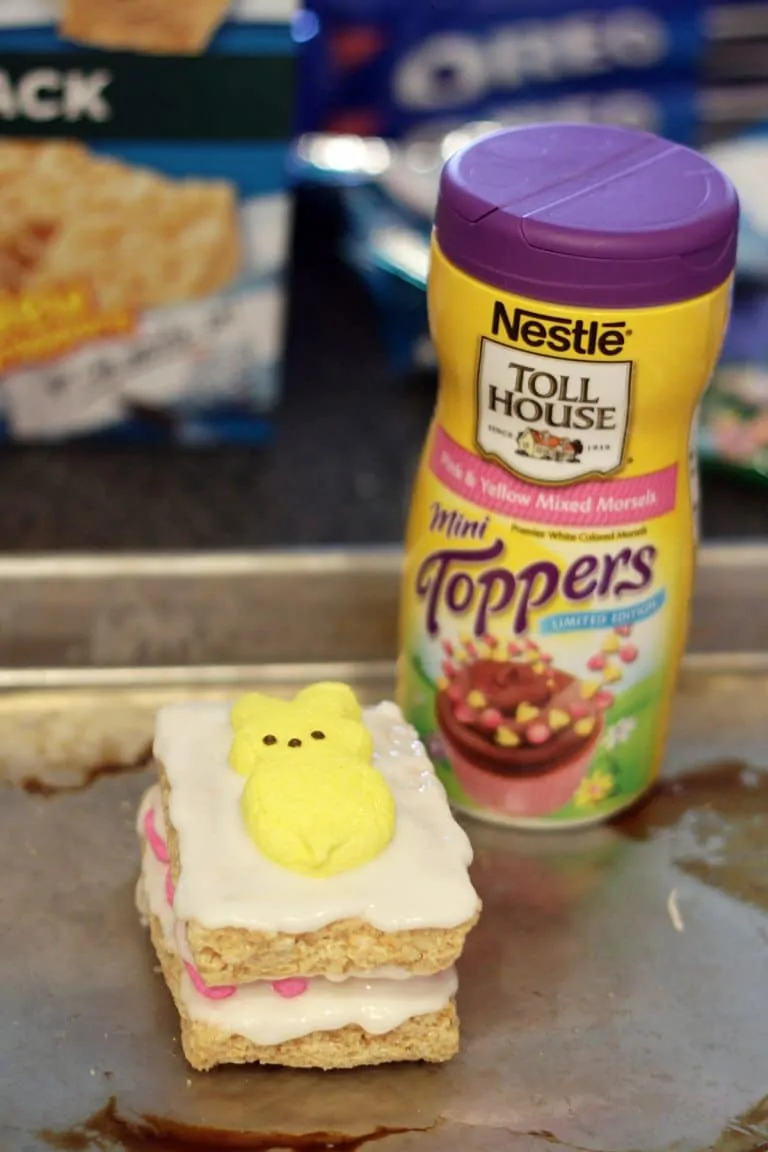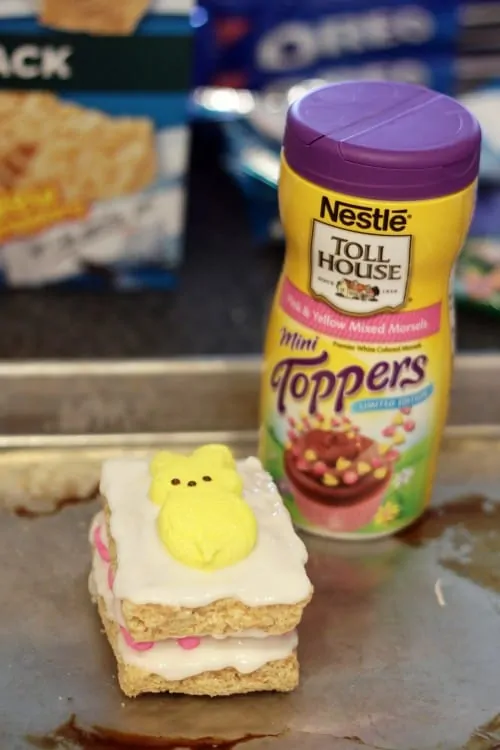 And ended up with this adorable Easter treat…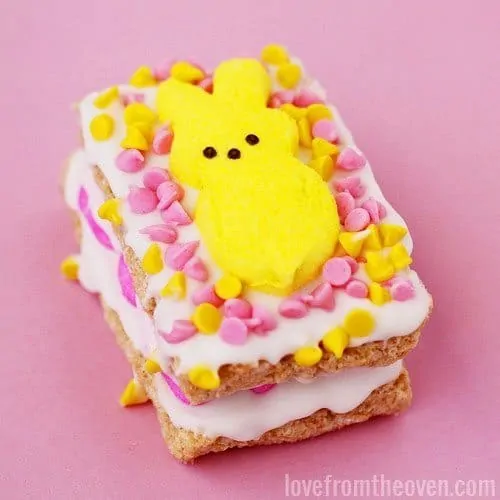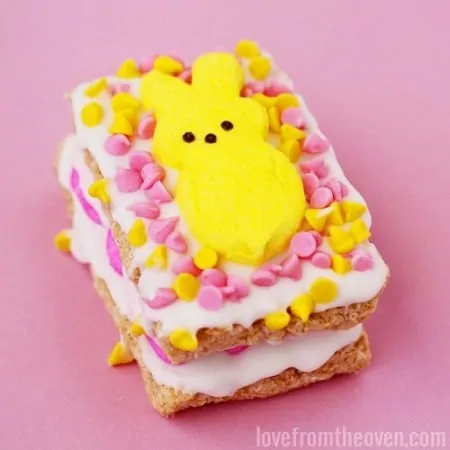 A different view…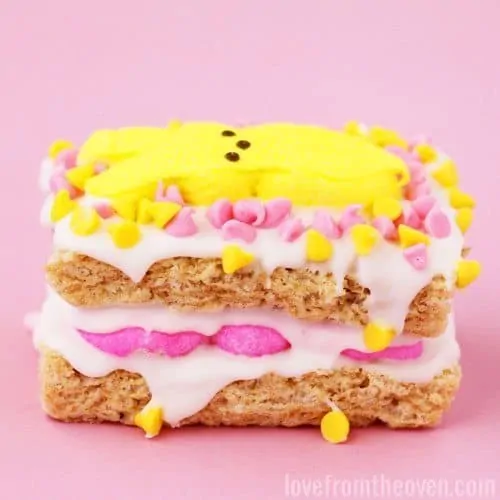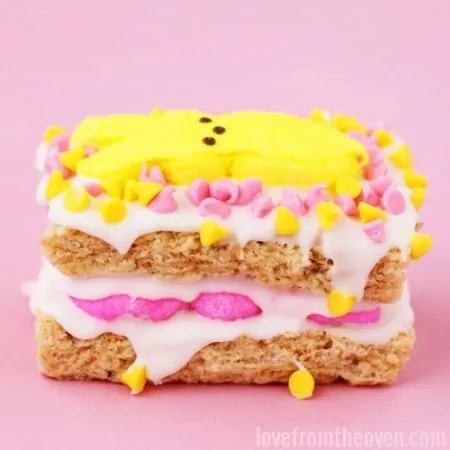 Oh how I will miss these cute little Peeps when they disappear from the stores next week. I may have stockpiled a few (or more then a few) so I won't have to face life without their colorful sugary sweetness.