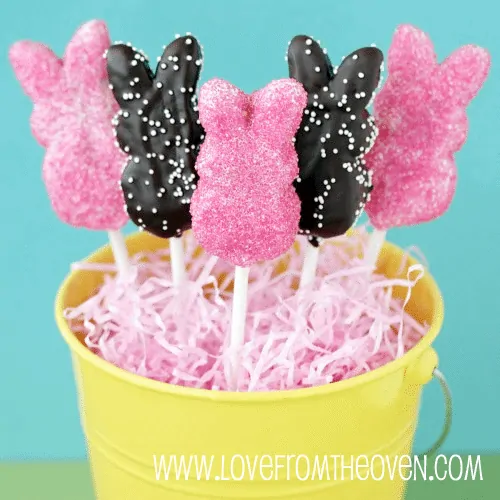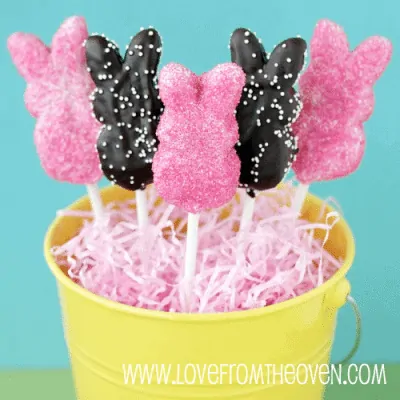 I love Peeps. For as long as I can remember, they've been a part of Easter for me. They were my daughter's very first taste of candy when she received her first Peeps in her Easter basket. They are bright, sweet, chewy and covered in sugar. What's not to like? I like them so much, that I have a fun week of ideas and recipes to share using Peeps.
Today's Peep is Chocolate Covered Peeps Pops! They now sell chocolate covered Peeps at the stores, but they took away the sugary coating before dipping them in chocolate. This isn't okay with me. That sugary crust is part an integral part of a Peep in my book, and I'm not giving it up.
These Peeps Pops are super easy to make. And ridiculously cute. Here's what you need…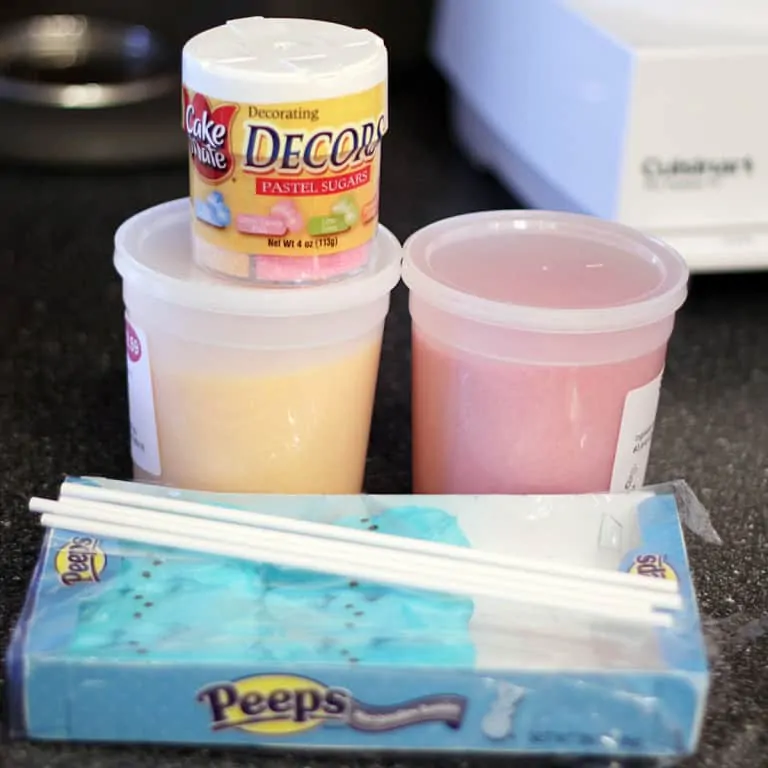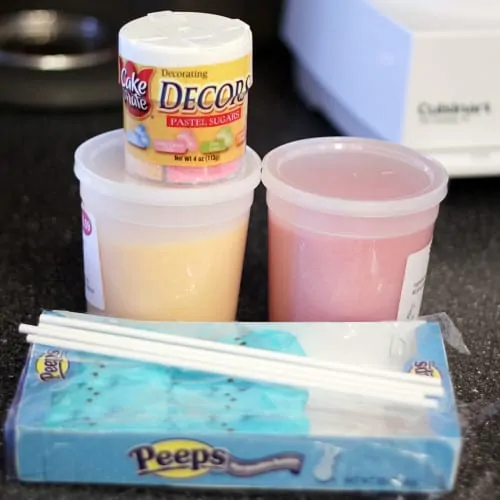 Peeps of your choice, sticks, sprinkles and dipping chocolate such as Wiltons or some chocolate bark (chocolate not shown).
Heat up your chocolate according to package directions, put your Peeps on sticks and let's get ready to dip! I like to dip my stick into some chocolate first, as I think it helps whatever you are dipping stay put a bit better.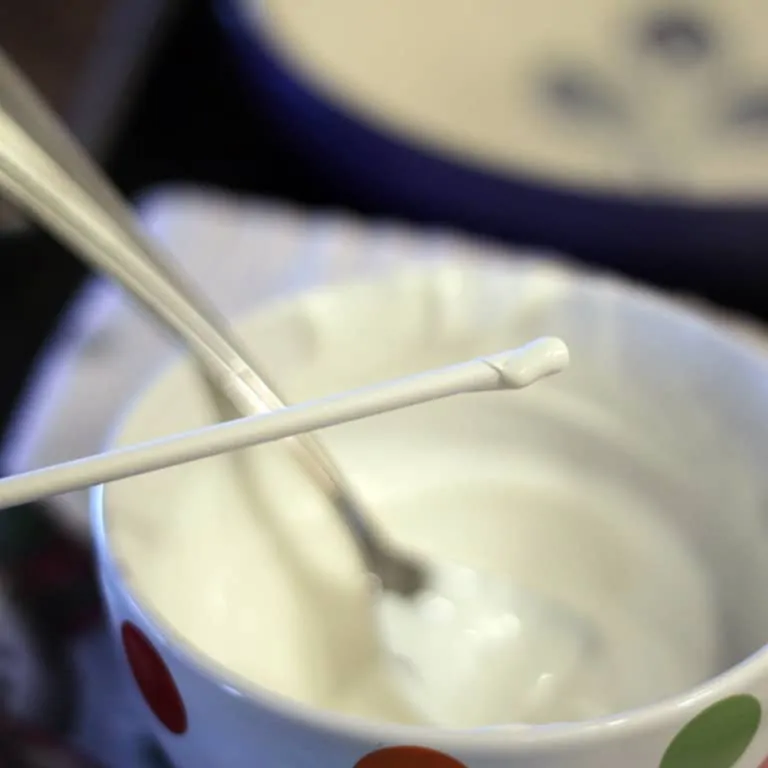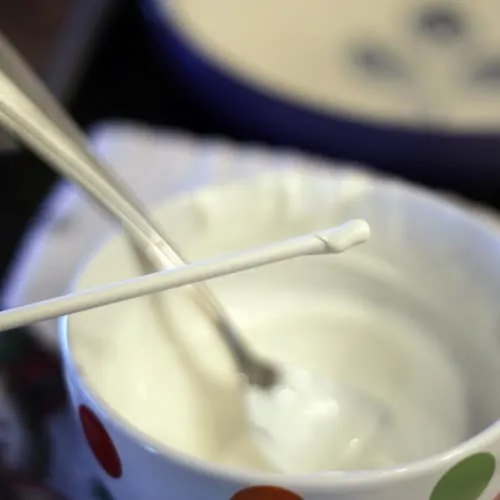 Now it's time to put that Peep on a stick.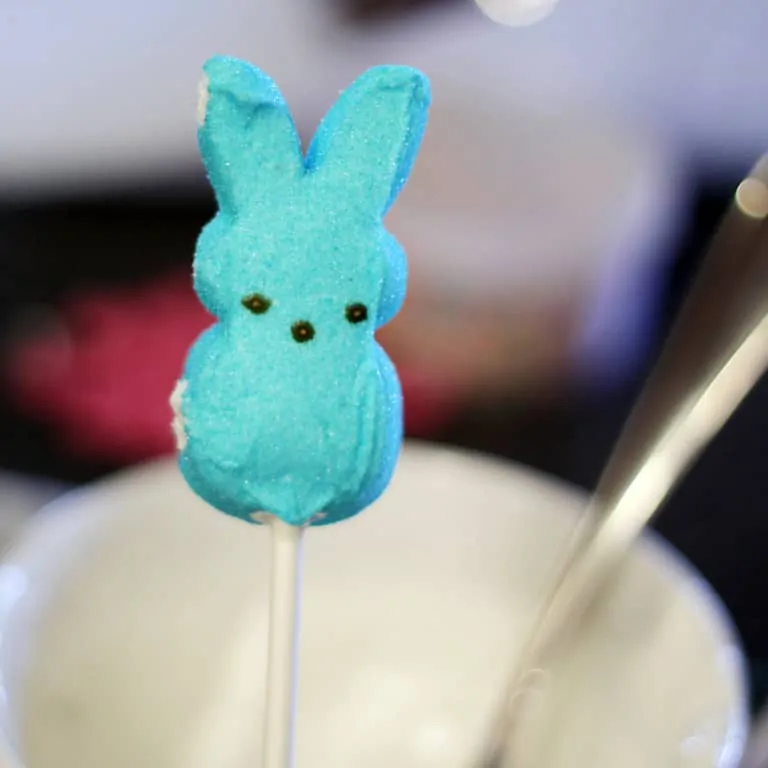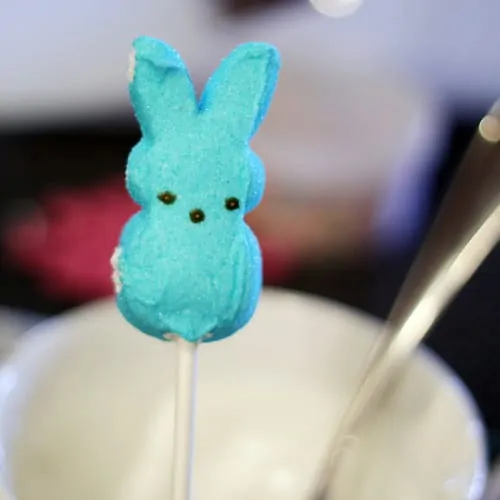 Now coat with chocolate. As with most things, I use a combo of dipping and spooning chocolate over. The chocolate and the Peeps sugar coating don't always like each other, so I find it's best to work somewhat quickly, and get the sprinkles on as soon as possible to set everything.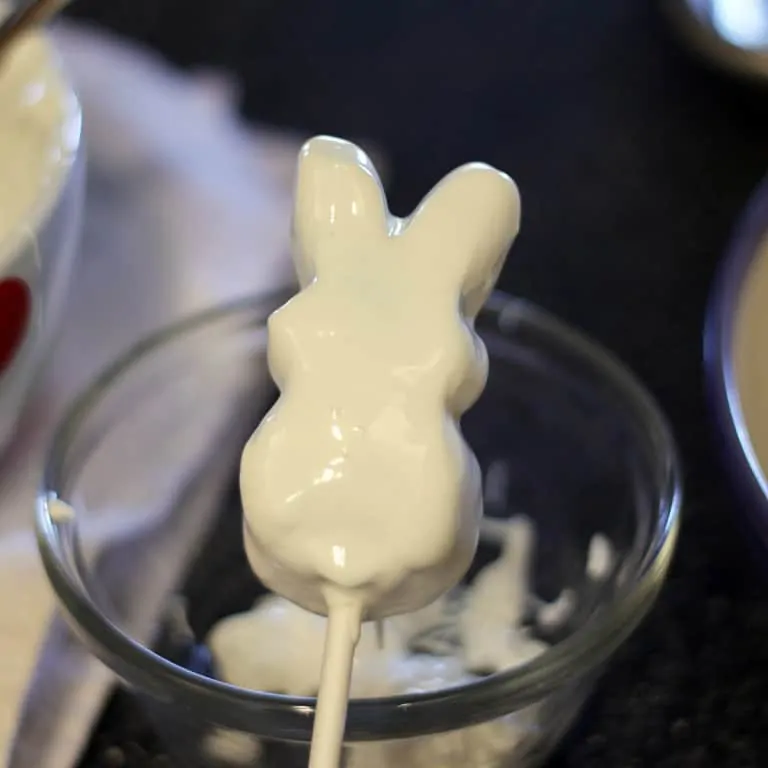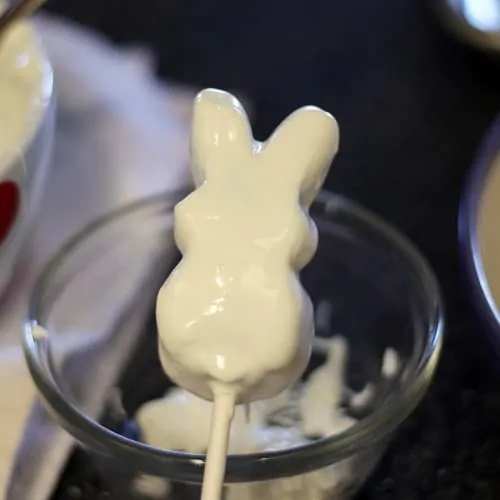 And now for sprinkles! Make sure to have a large bowl or wax paper under your Peep when you are sprinkling, so that you can save all the sprinkles that don't make it onto the Peep Pop.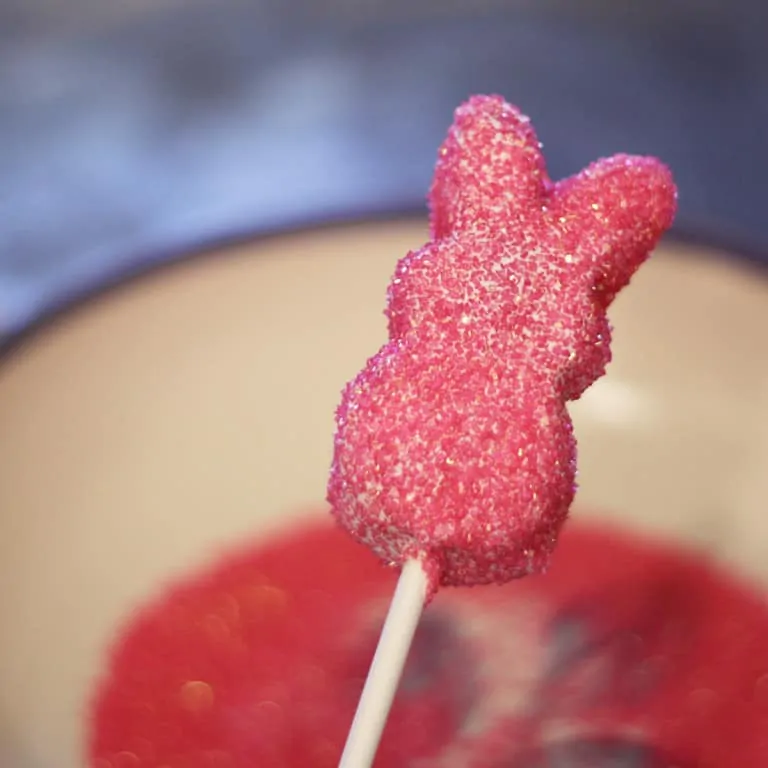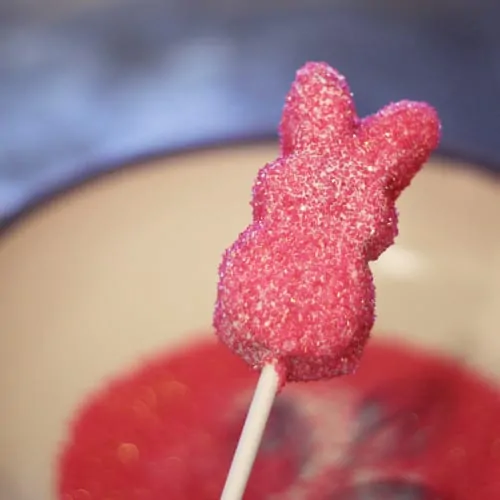 Now let your Peeps dry. I put mine into a block of styrofoam that I picked up at Walmart.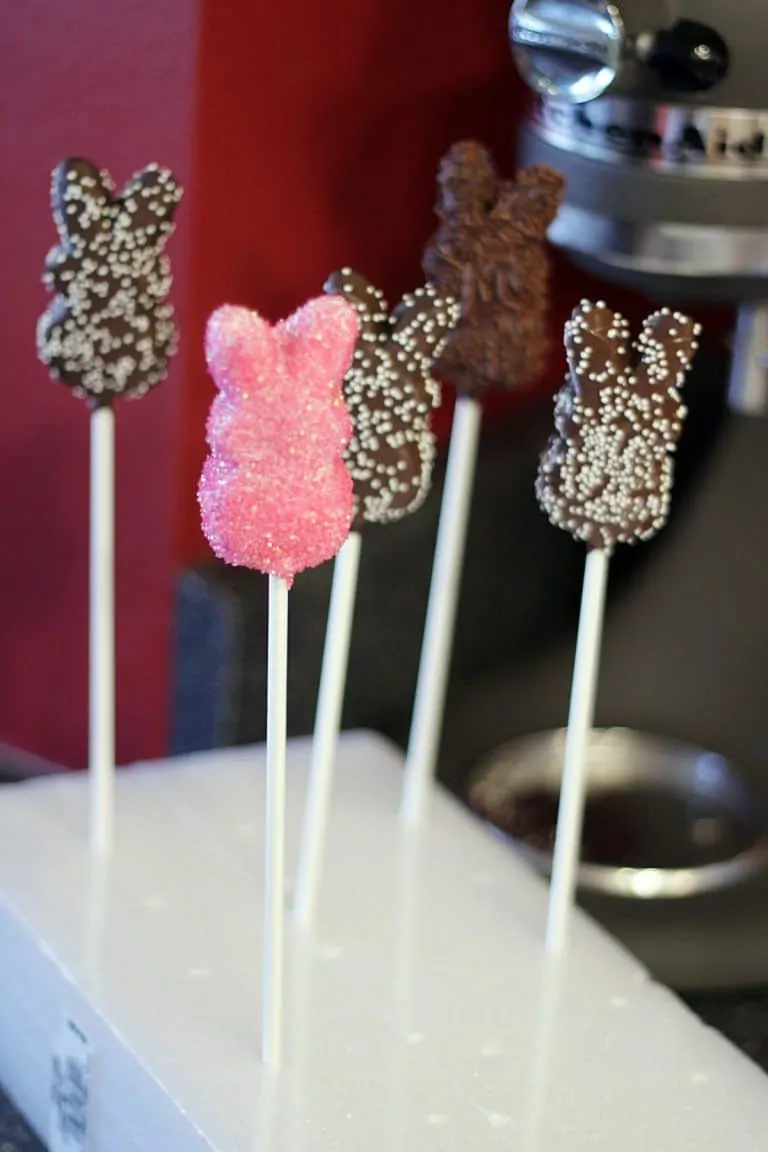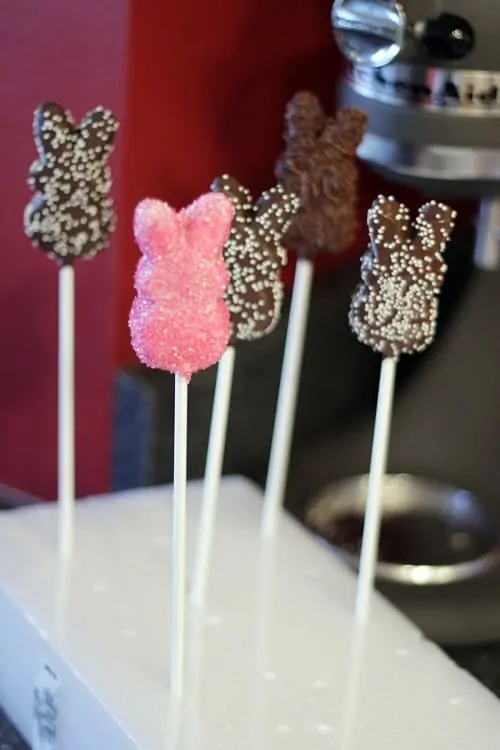 That's it!!! Quick and easy. I'll have some packaging ideas for these later, but for now, how adorable are these? Experiment with different sprinkles and chocolate colors.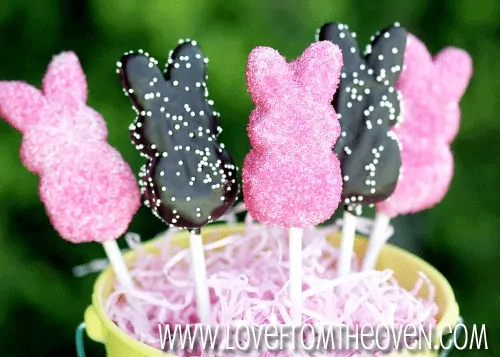 Adorable for an Easter party, as favors, in Easter baskets or just as a cheery little afternoon snack. My daughter keeps exclaiming "they are SO cute!".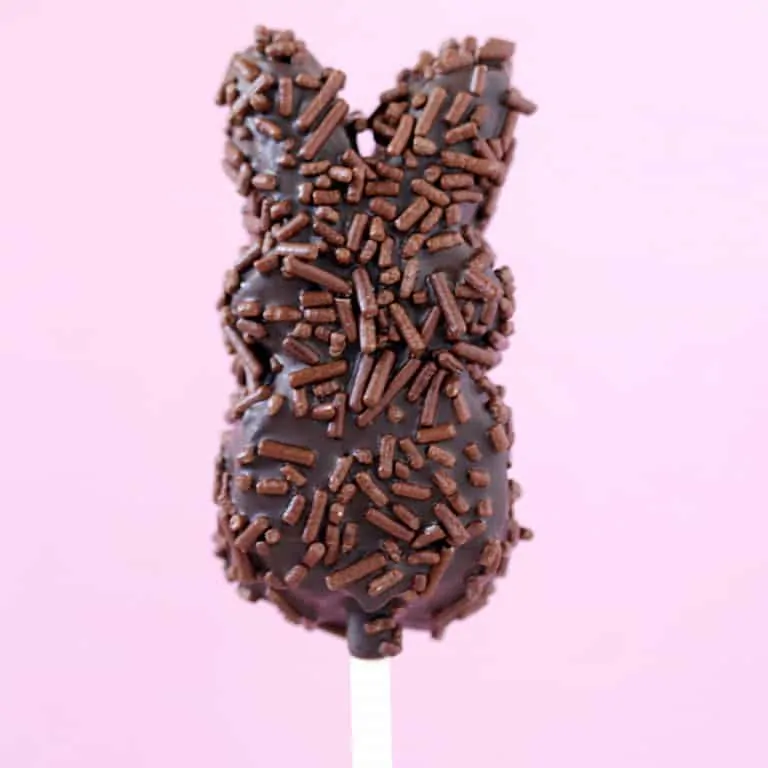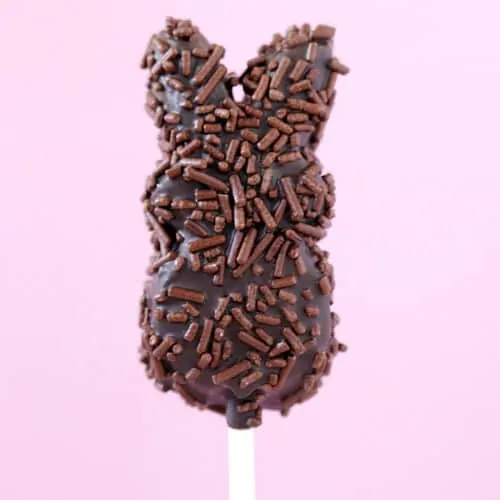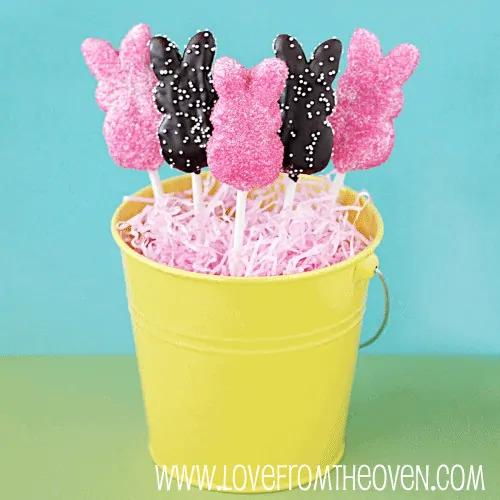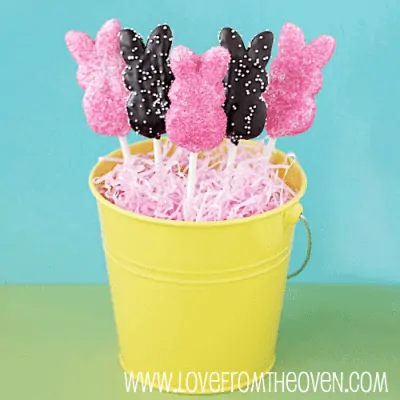 I put the bunnies into a simple little pail I picked up from the dollar section at Target. Instead of styrofoam, I used dried beans under the Easter grass to hold the Peeps Pops in place.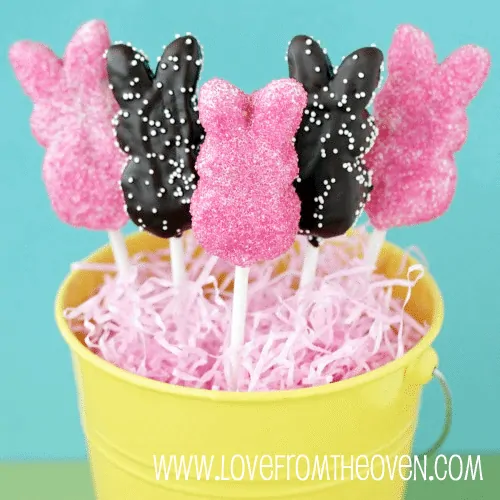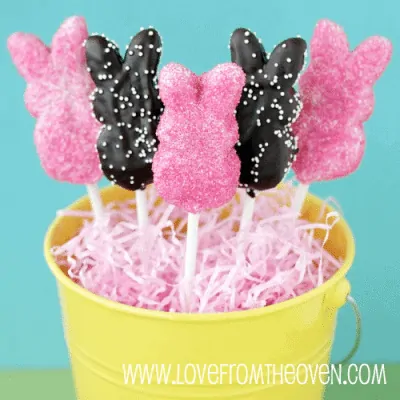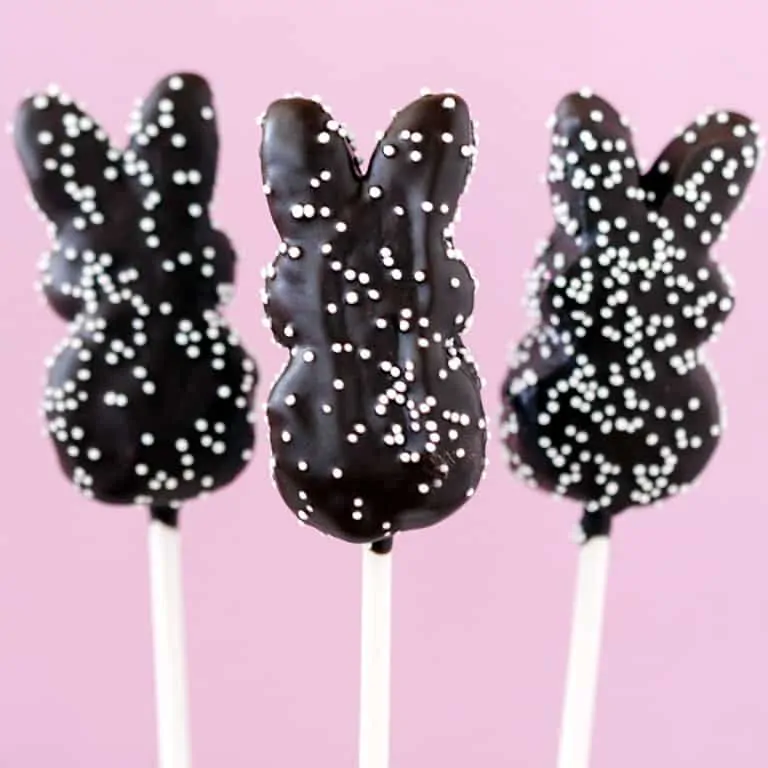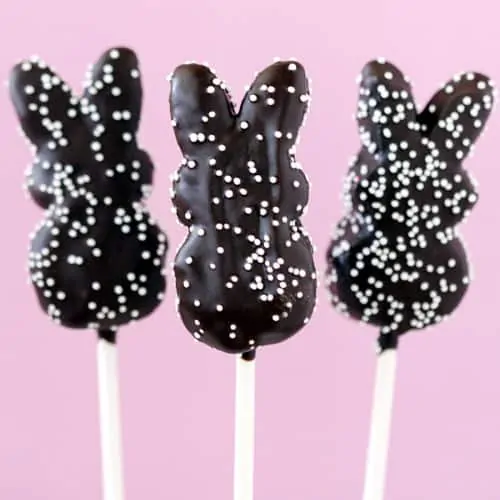 Happy Friday!!!!