This Sparkling Pineapple Cranberry Cooler is my juice drink of choice these days. A little sweet, a little sour, and a little sparkle, it's a great pick-me-up drink.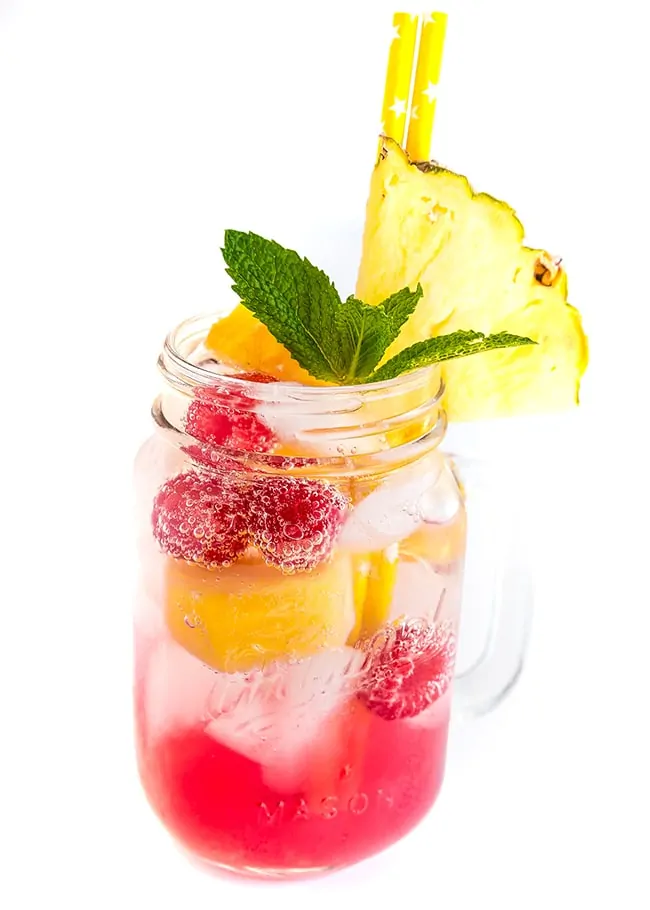 While I'm not usually a big juice drinker, sometimes it hits the spot. One of the times that juice drinks are a go to is after donating blood. Having been in the situation where I needed a blood transfusion, blood donation is an important topic to me.
With World Blood Donor Day coming up on June 14th, I'm teaming up with United Blood Services at MissingTypeUs.org to share a message about the need for blood donations. I'm also sharing my Sparkling Cranberry Cooler Recipe, to give you a delicious post-donation drink to enjoy.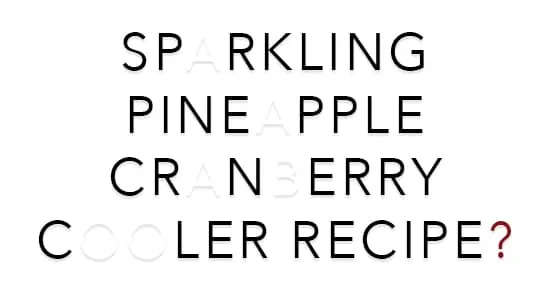 We don't have enough As, Bs, ABs and Os. #MissingType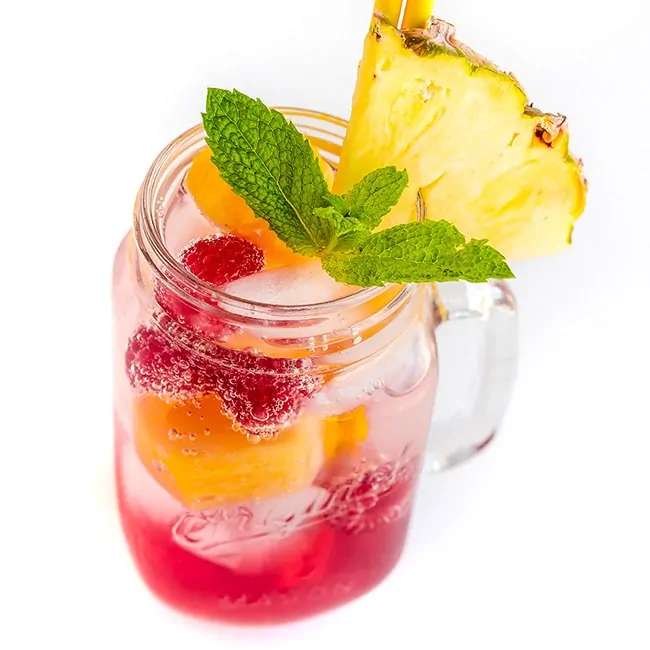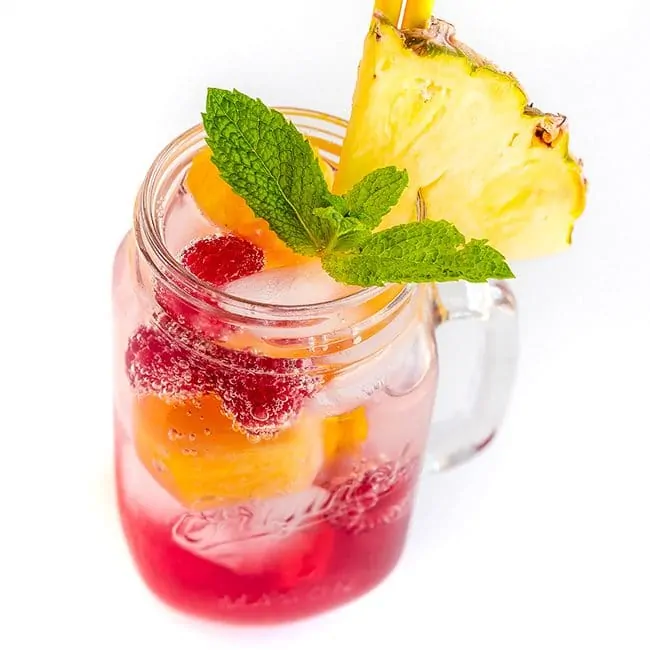 Donated blood saves millions of lives each year around the world, including the lives of pregnant women and their newborn babies, people living with challenging health conditions, and cancer patients. However, blood donation rates drop by about 20 percent in the summer, making the need for donations of every blood type all the more critical. We don't have enough As, Bs, ABs and Os.

Notice something missing? It's As, Bs, ABs and Os.
Every 2 seconds someone in the U.S. needs a transfusion of donated blood. Did you know that 1 in 7 people entering the hospital need a blood transfusion? ONE IN SEVEN. One donation from you or me has the potential to help three patients. So if we both donate, we could help six patients. Pretty cool, right?
As I mentioned earlier, I've been in a situation where I needed a blood transfusion. I had a bit of a complicated pregnancy when I had my daughter, with the last few weeks leaving me gasping for air. Being it was my first pregnancy, I didn't know what normal was, and thus believed I was just one of those people who is "uncomfortable" during pregnancy, according to my doctor. My daughter ended up arriving five weeks early, after 24 hours of labor, followed by an emergency c-section under general anesthesia. I felt horrible when I finally woke up, but hey – 24 hours of labor and an emergency c-section probably does that, right? While in the hospital the next three days, I felt progressively worse each day. I was literally gasping for air. I was swelling and becoming even larger. I remember telling my husband just prior to leaving the hospital, that I felt like I was dying.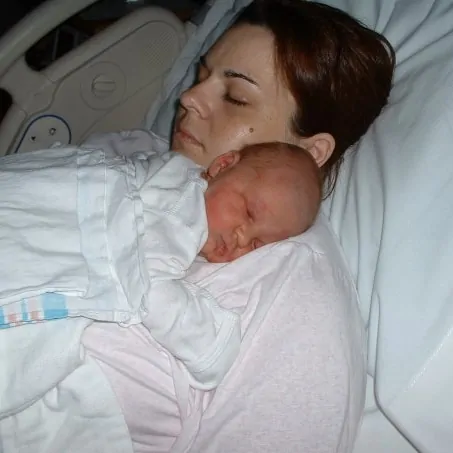 Again, I went with the post-surgery discomfort explanation and went home. That first night home if I lied down I felt like I would drown. I spent the night on the couch, gasping for air. Thankfully when I visited my OB the following day, the nurse practitioner was not so quick to write off my issues as discomfort, and sent me to the ER. It took the ER about 16 hours to figure out what to even do with me, during which time I was getting sicker, my blood pressure was rising, and I was separated from my newborn daughter. It was like a puzzle nobody could solve. After multiple tests and doctors, and another 24 hours, a cardiologist figured out that I was in heart failure. My doctor called my husband, who was at home alone with our newborn baby, and told him to prepare for the worst. It took a bit longer to piece it all together (all while I was separated from that brand new baby of mine), but ultimately all signs pointed to a severe drop in red blood cells which, among other things, pushed me into heart failure. By the time the puzzle was put together, I had been stabilized. Had my critically low red blood cell count been caught earlier, and a transfusion given, it's very possible it all could have been avoided.
My doctors discussed doing a transfusion even once stabilized, knowing it would take many months to rebuild my red blood cell count. Unfortunately I was so laser focused on getting to my daughter, that I did not have the transfusion. It was a decision I truly regretted, as it did take a good six months before I started to feel healthy. I'm so thankful that everything turned out okay, but I now know that research shows that risk of death during pregnancy and delivery doubles for women with anemia. I was lucky, but there is no question that right now there is another mom-to-be or new mom whose life could be lost without a blood transfusion. Take a step to donate with United Blood Services at MissingTypeUs.org. #MissingType #DonateBlood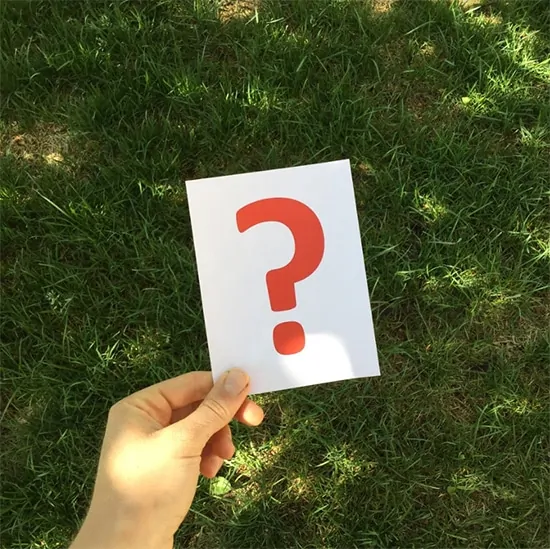 I encourage you to reach out to your local blood donation center and find out how you can donate. Again, one donation can possibly help three patients, and you can donate up to six times per year. And after donating, juice and cookies are always a great treat.
Here's my favorite juice drink for you to enjoy.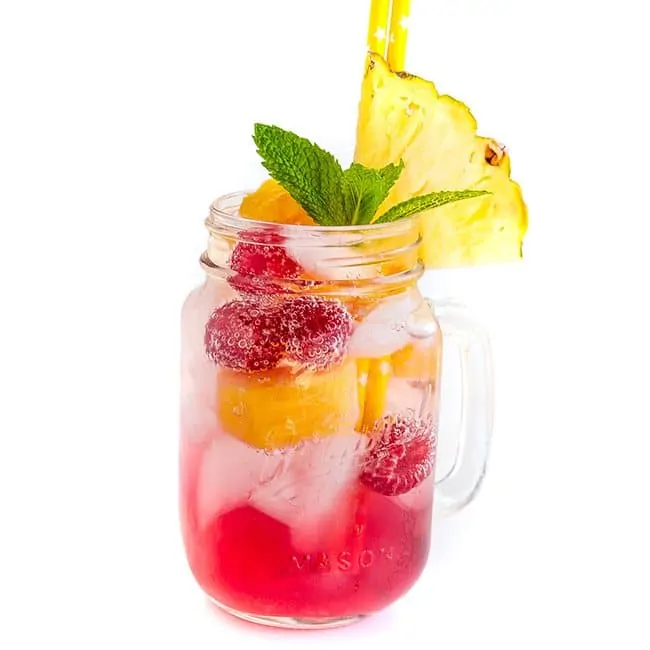 Sparkling Pineapple Cranberry Cooler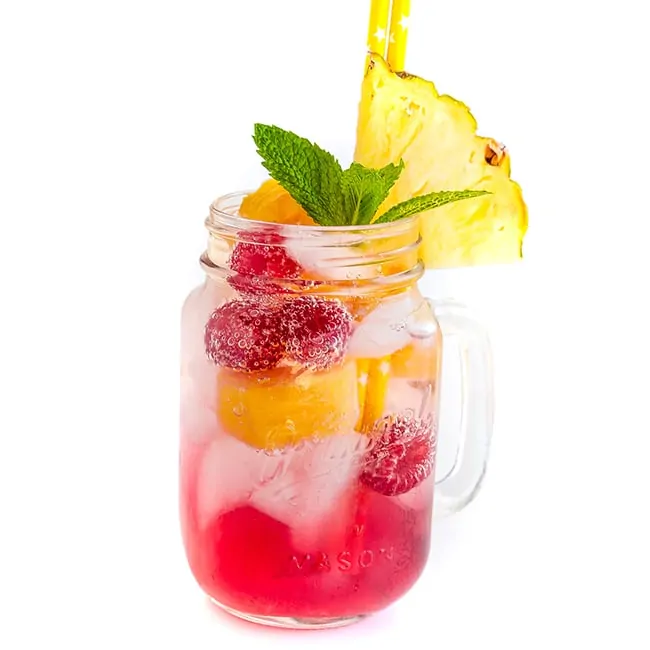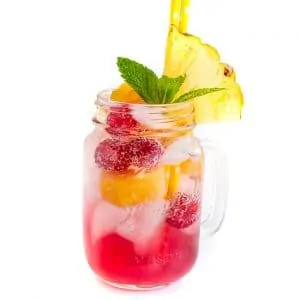 Sparkling Pineapple Cranberry Cooler
A delicious and refreshing juice drink.
Ingredients
1/2

cup

sparkling pineapple water

1/2

cup

cranberry pineapple juice

*I use Ocean Spray

1/2

cup

fresh fruit, including pineapple, cut into bite size pieces

ice as desired
Instructions
In a large glass pour cranberry pineapple juice, followed by sparkling pineapple water.

Stir, add in ice and fresh fruit.

Garnish with fresh mint or a slice of pineapple if desired. Serve immediately.
Nutrition
Serving:
0
g
|
Carbohydrates:
0
g
|
Protein:
0
g
|
Fat:
0
g
|
Saturated Fat:
0
g
|
Polyunsaturated Fat:
0
g
|
Monounsaturated Fat:
0
g
|
Trans Fat:
0
g
|
Cholesterol:
0
mg
|
Sodium:
0
mg
|
Potassium:
0
mg
|
Fiber:
0
g
|
Sugar:
0
g
|
Vitamin A:
0
IU
|
Vitamin C:
0
mg
|
Calcium:
0
mg
|
Iron:
0
mg
Disclaimer
Nutrition information is estimated as a courtesy. If using for medical purposes, please verify information using your own nutritional calculator. Percent Daily Values are based on a 2000 calorie diet.