I have some big news to tell you, you might want to make sure you are sitting down… Pretzel Spoons exist. Yes, I said pretzel spoons. Spoon shaped pretzels. For reals. I wouldn't joke about something like this.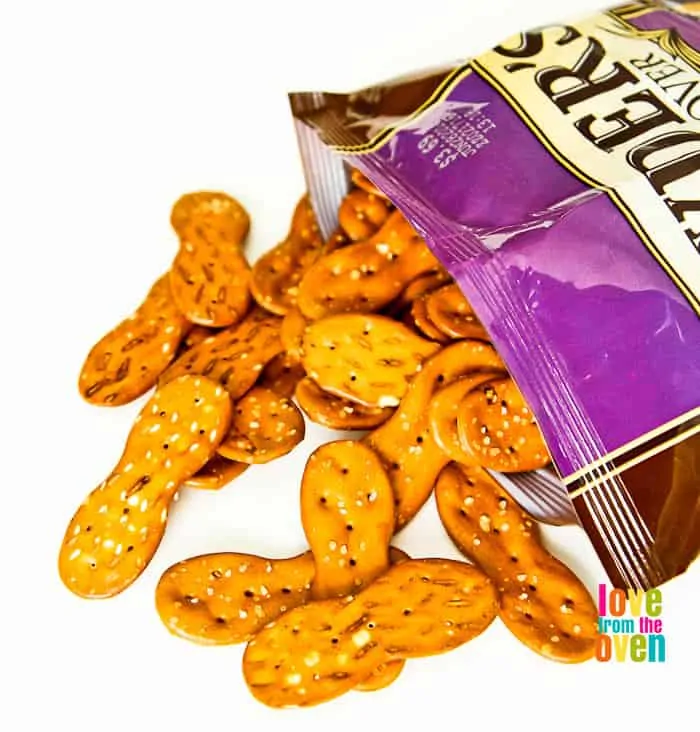 Snyder's Of Hanover, your Pretzel Spoonz are brilliant. And just to clarify, this isn't a post for Snyder's. I just happened across these amazing edible utensils at my Walmart, and clearly I had to buy them and share. Because once you have pretzel spoons, you can have any of these. And more.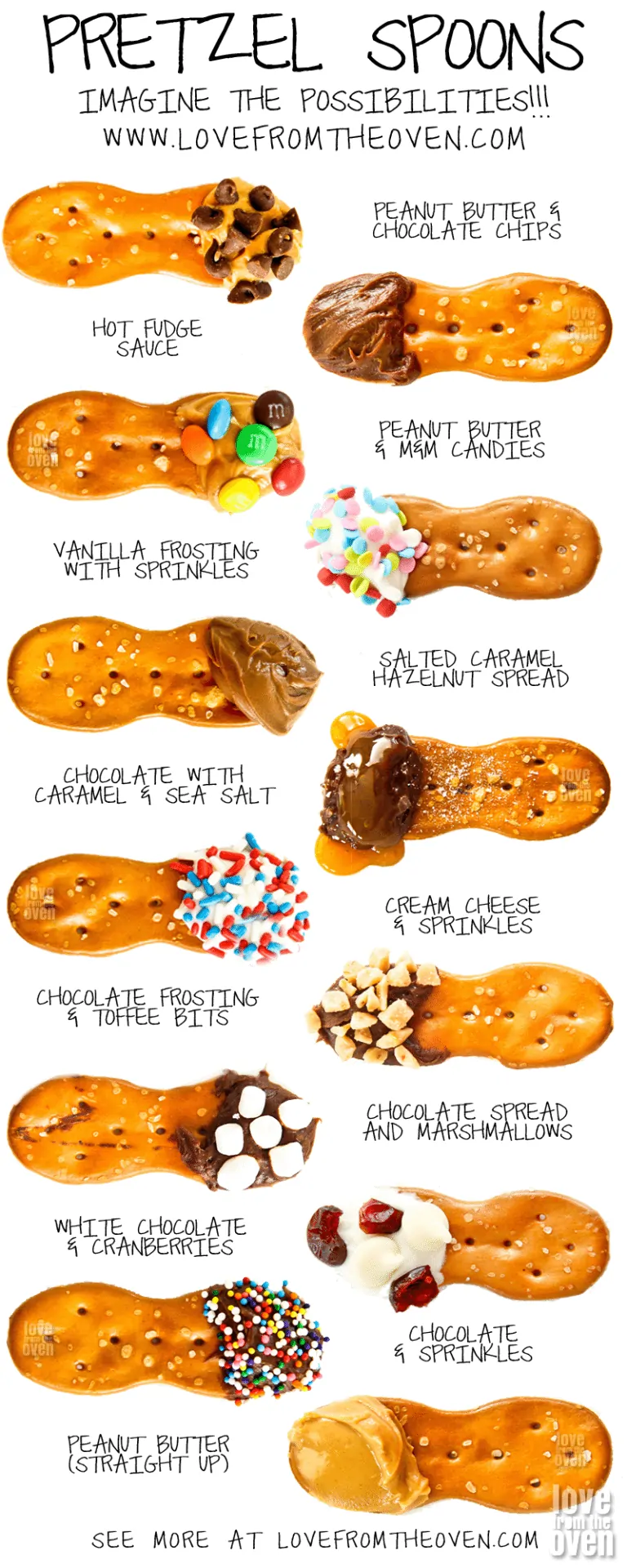 I am in LOVE with these. Seriously. Dip them in anything… ice cream, peanut butter, cream cheese, Biscoff, Nutella, chocolate spreads, hot fudge, chocolate sauce, caramel sauce, frosting, melted chocolate or white chocolate, marshmallow cream, cookie butter, pudding… anything! And those are just sweet options. Think of all of the savory options, cheeses, dressings, dips. Endless possibilities with these pretzel spoons.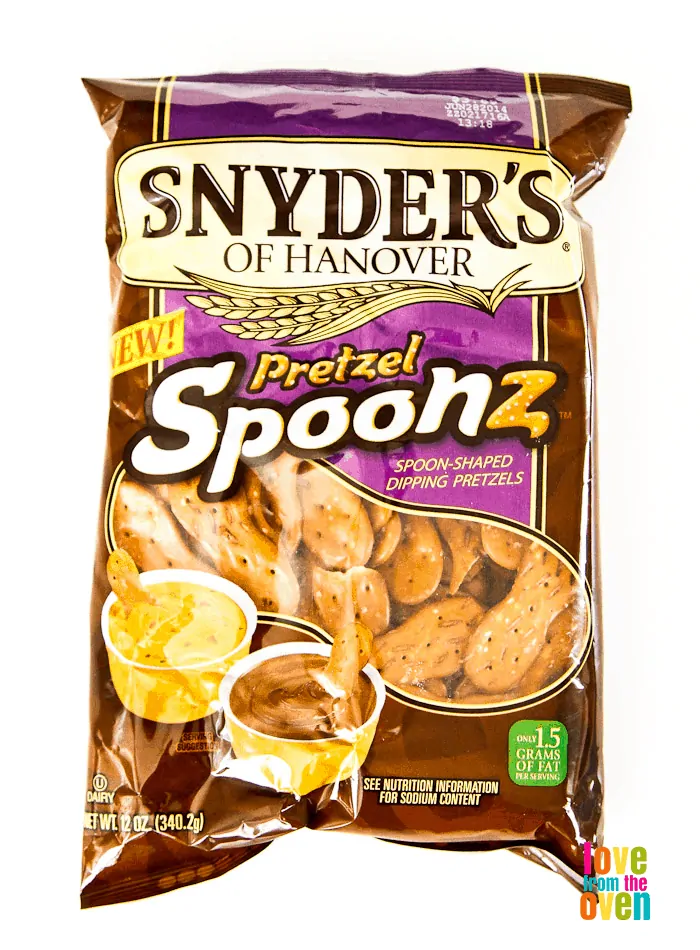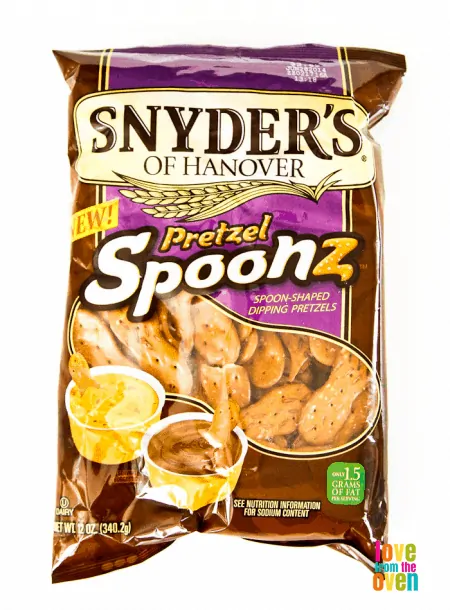 Grab a bag and dip in.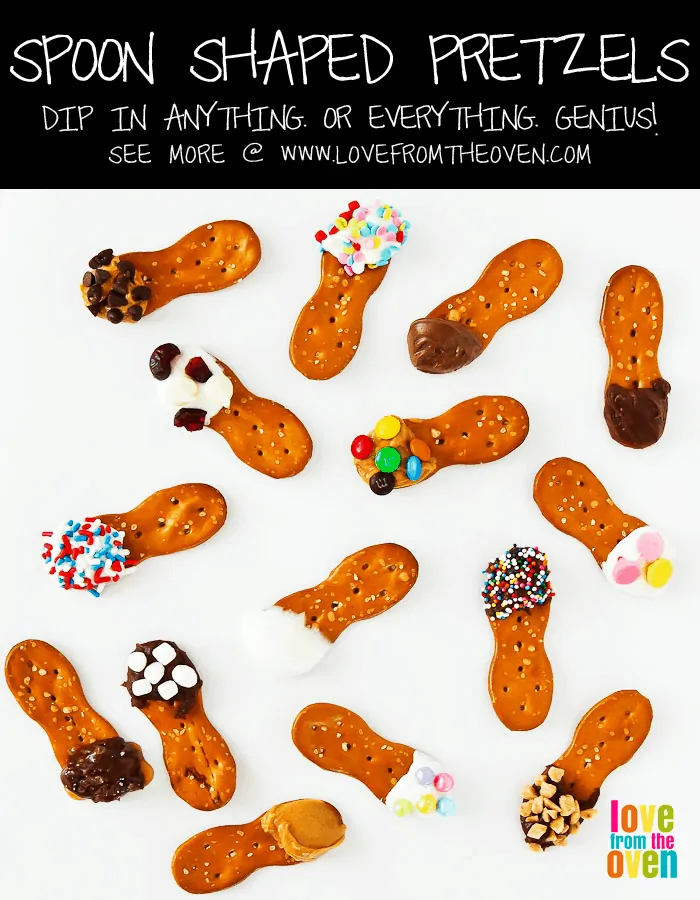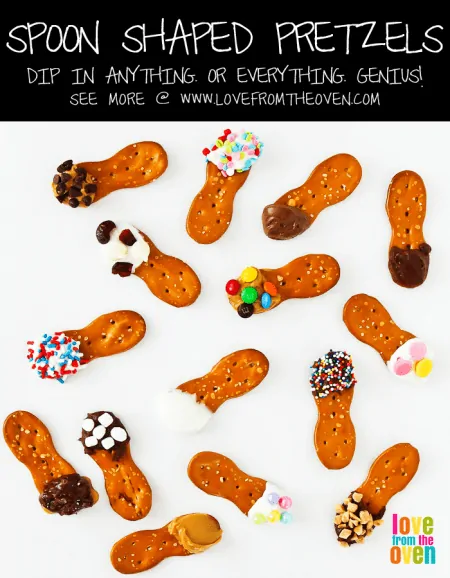 I think my favorite combo was was either the chocolate and salted caramel, the chocolate and toffee bits or the one dipped in Jif Salted Caramel Hazelnut Spread. Oh my word. So yummy!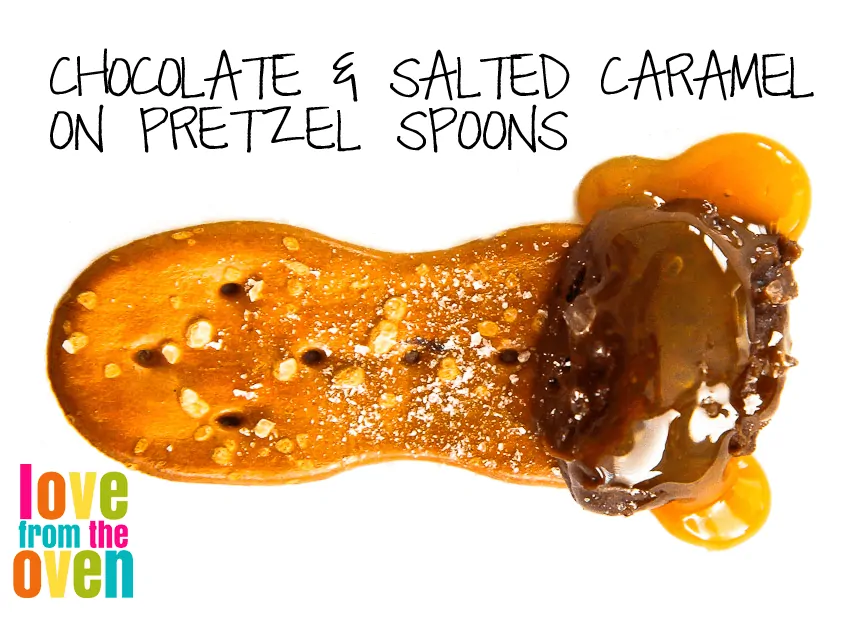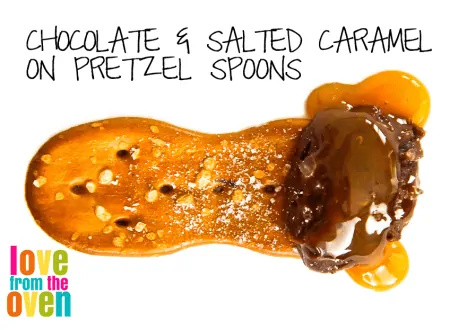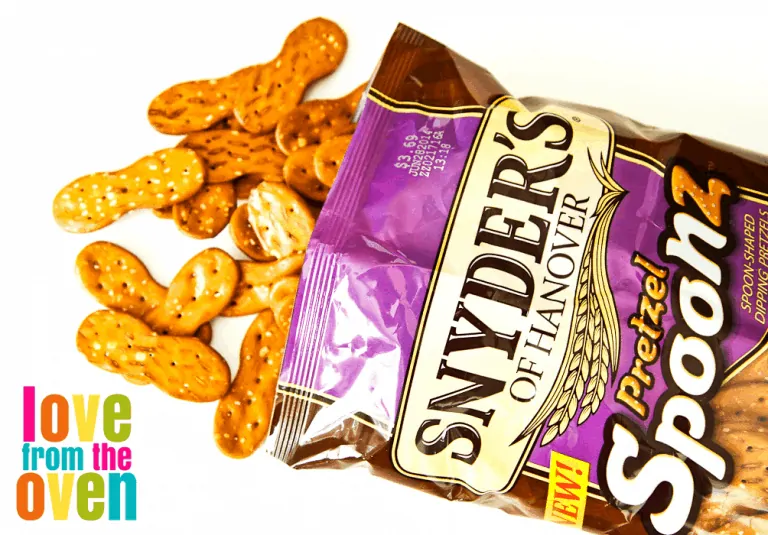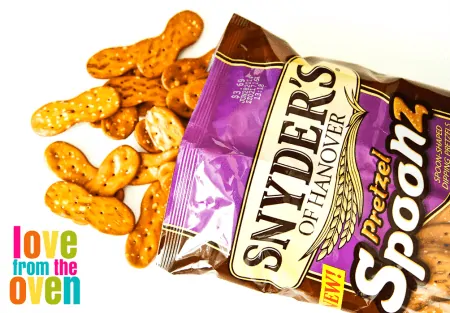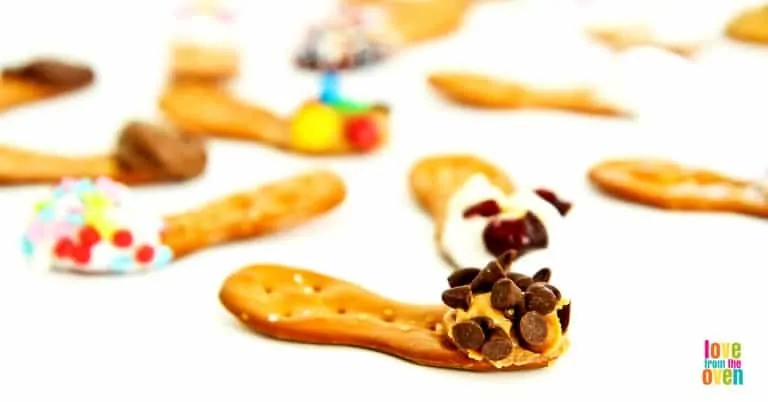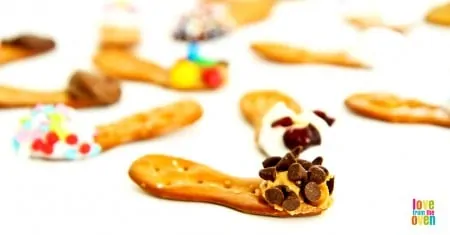 Awesome. Totally awesome.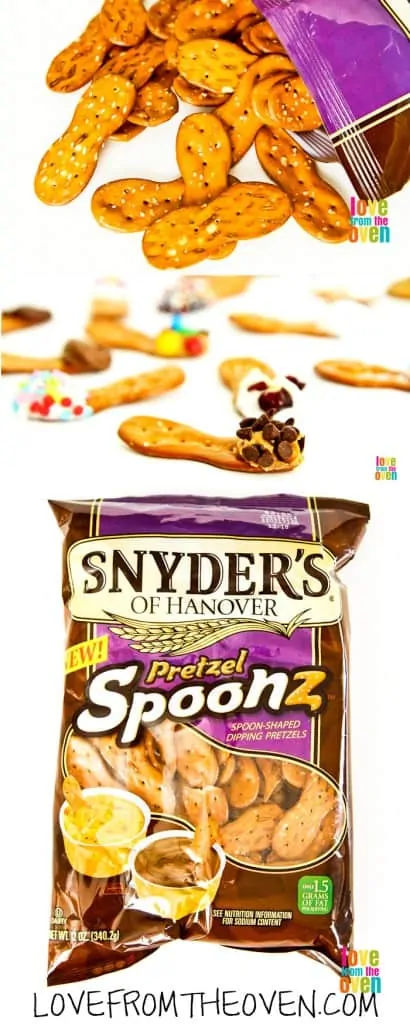 Again, I picked my bag up at Walmart and it appears that Safeway (Vons) also carries them in my area. Snyder's of Hanover has a product locator on their website, you can check it out to see where these might be available in your area. Enjoy!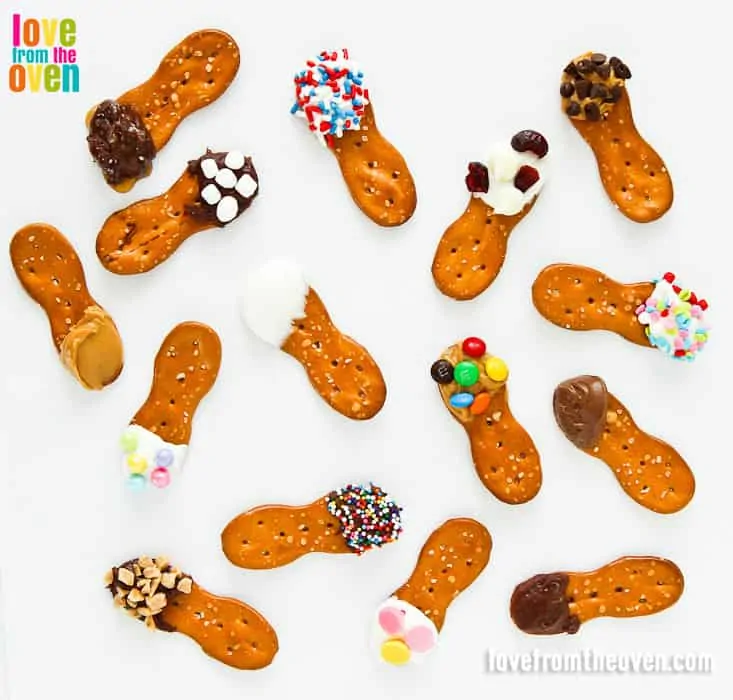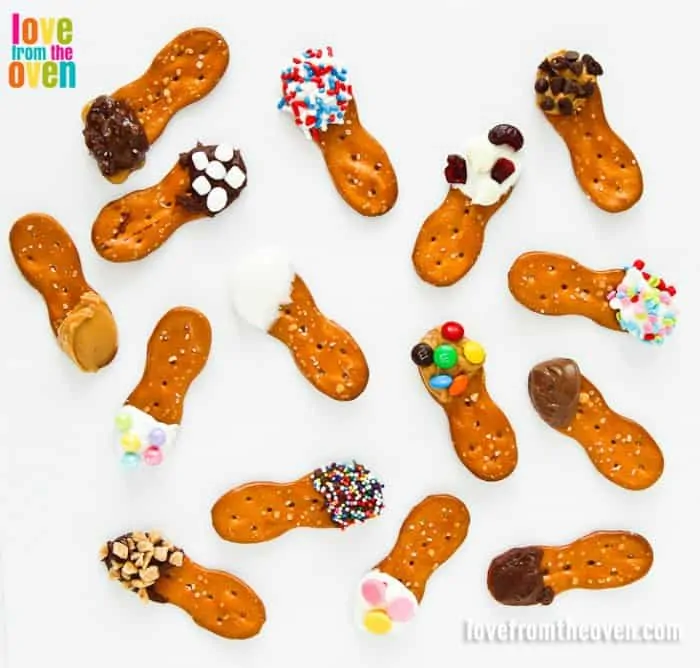 I would love to know what you
would dip pretzel spoons in!!!