If you are planning or considering a cruise, you might be curious about how to prevent motion sickness on a cruise. I am a life-long sufferer of chronic, severe and sometimes debilitating motion sickness. I get motion sick in cars, on planes, on rides, when I roll over at night, sometimes even on dry ground.
I'm here to tell you that if you are worried about motion sickness on a cruise, and think you can't cruise because of motion sickness, YES, yes you can! Today I'm sharing my tips for preventing motion sickness.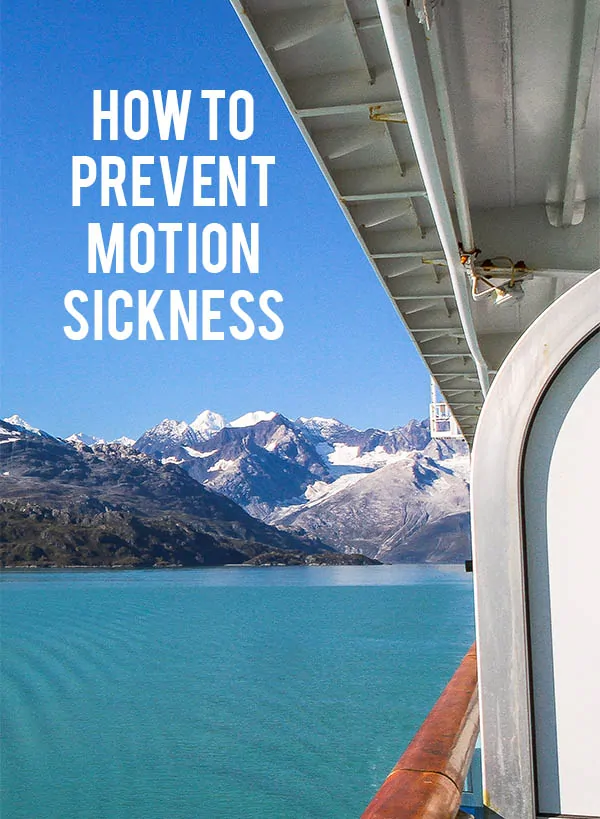 How To Prevent Motion Sickness On A Cruise
After a lifetime of motion sickness and vertigo, my vestibular system has weakened and is hypersensitive (lucky me!), so almost anything and everything can make me motion sick.
But guess what – I just went on an absolutely amazing Alaskan cruise with Princess Cruises and I wasn't motion sick. For perspective I was motion sick on the three mile drive to dinner last night! My Dad accompanied me on the cruise, and he too suffers from motion sickness, and he did great.
Cruising With Motion Sickness
I spent a week, on a ship, out at sea. This is huge for me. It's something I almost didn't do due to the fear of motion sickness. If you are highly susceptible to motion sickness you understand the anxiety and worry travel can bring.
I'm so happy to report, to my fellow motion sickness sufferers, that I not only went on an Alaskan cruise, but it was incredible! Given how much time I spent researching and worrying about motion sickness on cruise ships, I thought I would share my tips and tricks for preventing motion sickness on a cruise in case they can help one of you.
I'm not talking to those of you with the the average and occasional motion sickness (you'll be fine!) I'm talking to those of you who think you can't go on a cruise, or are planning one and are terribly anxious about the issue.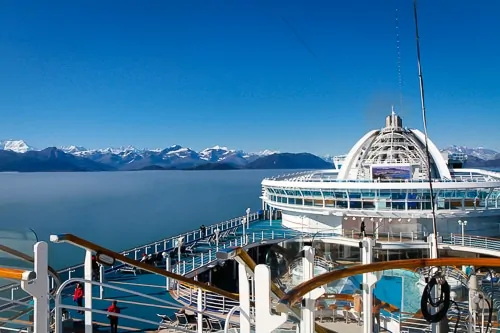 Motion Sickness On Cruises
I can't remember a time in my life when I didn't struggle with motion sickness. The combo of dizziness, vertigo, nausea, fatigue and headaches are very familiar to me. Truth be told I'm fighting low grade vertigo as I type this, from my desk chair.
And it's not just actual motion that makes me sick, scrolling on computer screens, televisions and movie screens can all cause it as well. Turning my head back and forth while shopping can do it. I've spent decades going to doctors – from ENTs to the head of the balance clinic at the renowned Barrow Neurological Institute, to try and find a cure for my motion sickness.
It impacts my life so much that when Princess Cruises reached out and invited me to join them on an Alaskan cruise, I almost said no. I am so thankful that I did go, and that I was able to enjoy the unimaginable beauty of Alaska from the Ruby Princess. I even rode on a helicopter, a train and a dog sled on my excursions without issue!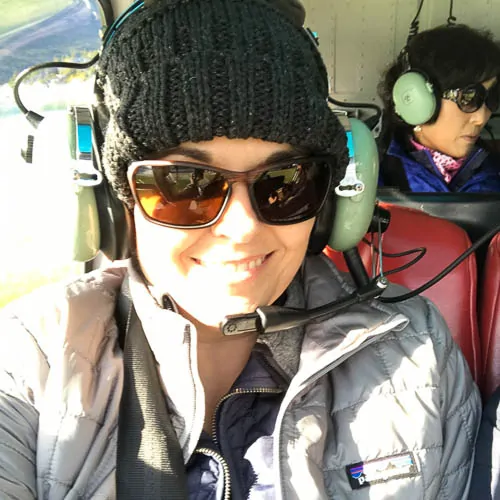 How To Avoid Motion Sickness
Let's talk about what I did to avoid motion sickness on a cruise. First and foremost, one cannot say enough about the wonder that is a Princess Cruise Ship.
These majestic ships are like floating cities, but they are floating cities with these magical things called stabilizers. Stabilizers almost look like airplane wings. They are beneath the waterline and emerge laterally from the hull to reduce a ship's roll due to wind or waves.
It really was surprised how stable and balanced I felt aboard the Ruby Princess. I think this, more than anything else, made it possible for me to cruise without motion sickness.
My father has always suffered from motion sickness as well, not as extreme as mine, but he too was worried. He did nothing to prevent motion sickness, and was completely fine. Let's give a round of applause to the Princess Cruise Ship Stabilizers!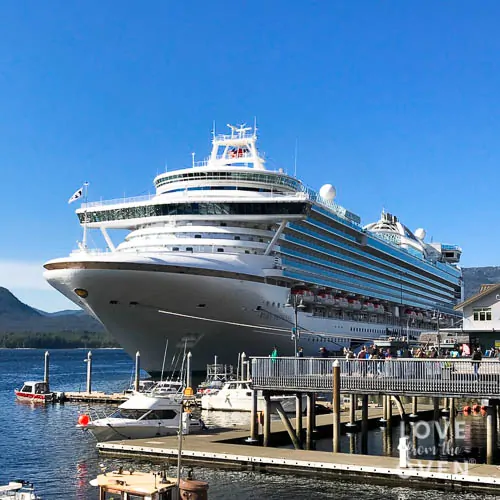 To be honest the car rides to and from the airport bothered me more than being on the ship. If you are like me and have possibly avoided going on a cruise due to fear of motion sickness, I want you to know you CAN go on, and enjoy, a cruise!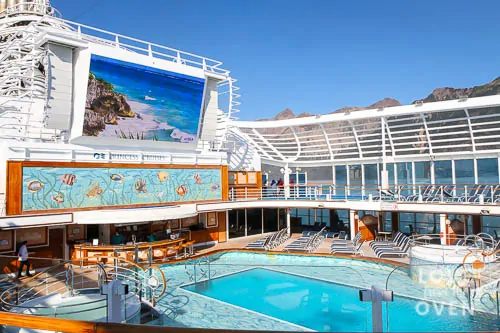 Given my history of motion sickness, I came prepared. I took a lot of precautions.
I was determined to enjoy my trip and make the most of my excursions, and it's not easy to do that if you are feeling sick or sedated due to a little too much Dramamine. So here are the things I did to help prevent motion sickness on a cruise.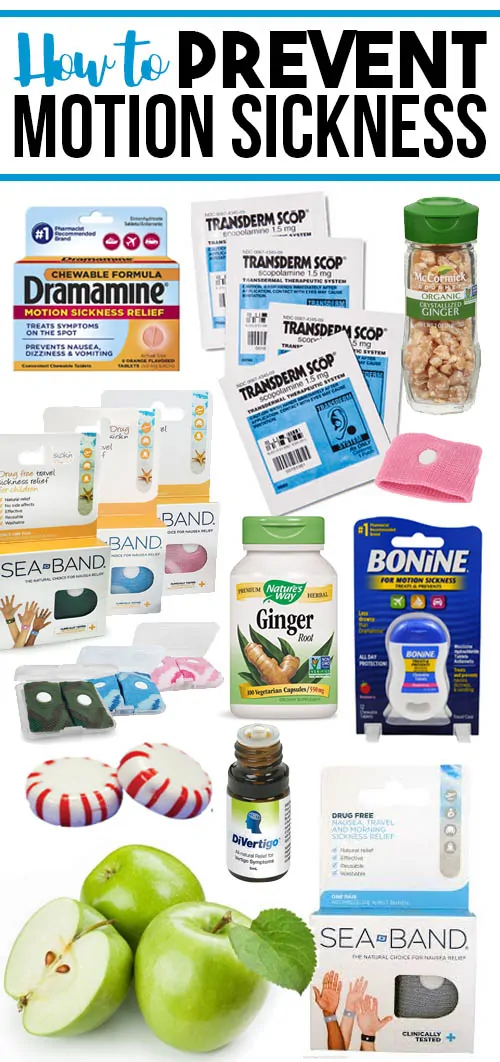 PREVENTING MOTION SICKNESS ON A CRUISE
So what did I do, aside from being on the wonderfully stabilized Ruby Princess? I did multiple things which included wearing the motion sickness patch, taking ginger pills, eating apples, wearing motion sickness acupressure "Seabands" wristbands, keeping mints in my pocket and enjoying the trip from a balcony room with a view.
The Motion Sickness Patch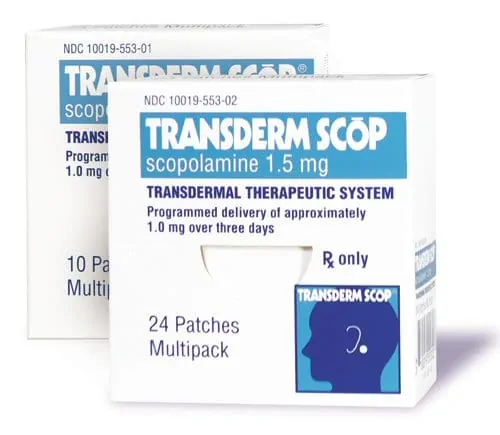 I did a lot of reading about the Scopolamine patch, often referred to as the motion sickness patch. The patch, which is available by prescription, is small, about the size of a nickel, and is worn on the skin behind your ear.
It lasts for about three days and it can help prevent the nausea associated with motion sickness. I read quite a few negative reviews about the patch and almost didn't use it because of these. I did have a dry mouth and some impact on my vision (feeling like I needed a much stronger pair of readers), a common side effect.
I talked to quite a few people who had used the patch, and followed some extra bits of advice. Here are my tips for using the motion sickness patch. This is just what I did, I'm not a medical professional, so make sure to talk to your prescribing doctor.
Put the patch on prior to setting sail. I put my patch on around 8am, and our ship set sail at 4pm.
After applying the patch, wash your hands immediately. IMMEDIATELY. People have had problems when they have touched their eyes just after applying the patch.
Keep your hands off your patch! Sometimes mine would make my skin itch slightly, but you don't want to mess with it once it's on.
Replace your patch after three days.
Some people who have used the patch have experienced motion sickness like effects when taking the patch off. My doctor advised I just leave it on for a few days after disembarking. I wore my final patch for a total of five days, two days past the recommended three, and two days past my trip.
Take Ginger For Motion Sickness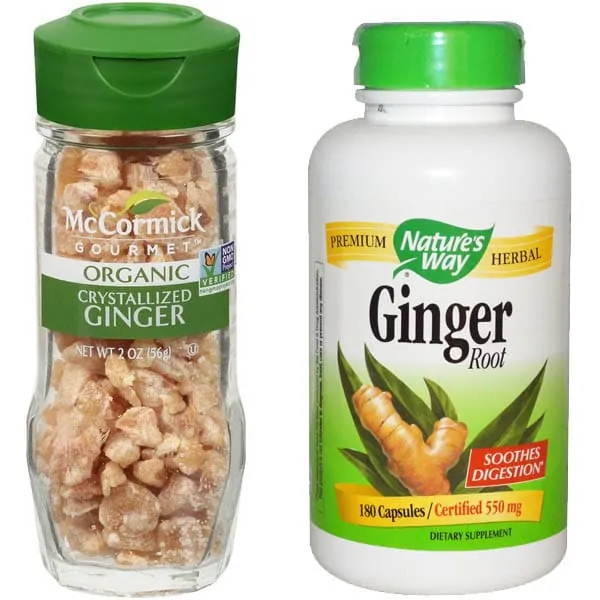 I'm always looking for natural options that might help with things like motion sickness. There's a reason our grandmothers used to give us ginger ale to sip when our stomachs were upset. Ginger helps ease and prevent nausea.
You can chew on ginger or ginger candies, but I simply took ginger pills. Much like the patch, I started on ginger a day in advance. I would take one ginger pill each morning and each evening.
The one thing with ginger is you need to make sure it's compatible with your system and any medications you take. My father was on blood thinners during the trip, and it was advised he not consume ginger due to his medication.
Wear Seabands Motion Sickness Acupressure Bands
I wore acupressure wristbands, Seabands being the brand name. These wristbands contain a hard round knob that gently presses against an acupressure point in your wrist, that supposedly can help with vomiting and nausea.
This was the only thing that my father, who has also always suffered with motion sickness, used. I'm not sure how much I believe that these work, and they supposed to be highly dependent on accurate placement.
My Dad quickly got tired of wearing his (they do start to hurt after a while), took his off, and had no motion sickness at all during the trip. The stabilizing ability of the Ruby Princess gets the credit for that.
Carry Mints With You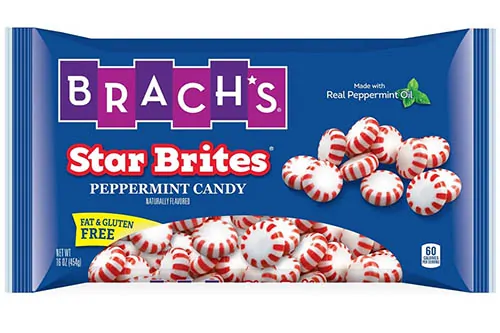 Anyone who has suffered from motion sickness knows that it's always good to keep some mints or gum in your pocket or purse. This could be placebo effect, but some mint and fresh air has certainly never made my motion sickness worse.
Get A Room With A View
Motion sickness sufferers know that a view of the horizon is always a very good thing, and it's no different on a cruise. Motion sickness aside, if you are planning a cruise and debating if you should get a balcony room, let's me help you out… GET A BALCONY ROOM.
When I look back on my cruise, so many of my memories include the views from the balcony. Not only does a balcony give you a front row seat to incredible views and wildlife, it gives you a serene space and beautiful view of the horizon.
Pack Some Dramamine And Bonine
While many people have great luck with Bonine for preventing motion sickness, meclizine doesn't agree with me and makes me even dizzier. Dramamine is helpful for other people, but I find it very sedating. If you are trying either of these, I would suggest a trial run ahead of time.
Motion Sickness Oils
I keep an oil called DiVertigo on my nightstand for those times that I roll over at night and my vestibular system keeps rolling after I stop. Does it work? I can't say for sure, but I do feel like the scent helps calm my system. This is one of those things that I figure can't hurt, so as I mentioned I keep it on my nightstand, and carry it with me when I travel.
Eat An Apple A Day
Some swear that apples, specifically green apples, help with motion sickness. This is a newer one to me, but I actual do crave tart foods when I'm feeling motion sick. Another one of those things that won't hurt, so why not try it.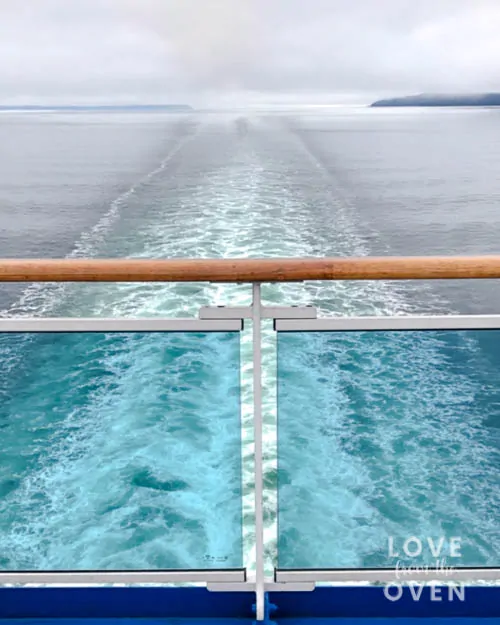 My Alaskan cruise with Princess Cruises was truly one of the most incredible experiences of my life. I almost let my fear or motion sickness prevent me from taking this once in a lifetime trip with my father. I am so thankful that I set sail with Princess and not only did motion sickness not stop me, it didn't even affect me!