One of my all time favorite foods is pumpkin, especially when baking. Pumpkin muffins and pumpkin bread don't just taste good, they smell amazing! For me there is nothing better then the smell of pumpkin bread, with lots of cinnamon, in the air. I've tweaked a recipe over the past year to try and make it super healthy, and I have to say, it's pretty darn yummy for having almost no fat and lots of fiber and protein. I thought I would share in case anyone is looking for a healthy lowfat pumpkin bread / pumpkin muffin recipe. I made them as muffin tops, which makes them super easy to wrap up, freeze and then pack in a lunch box or back pack.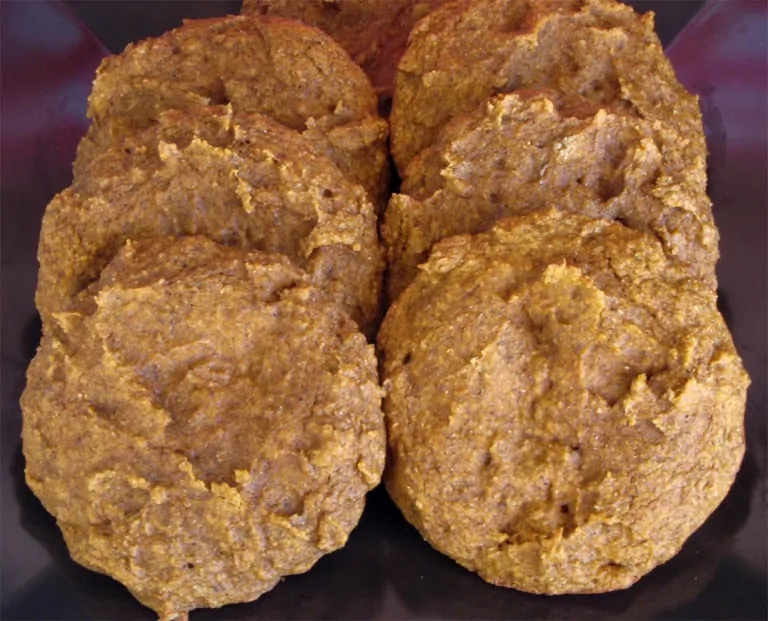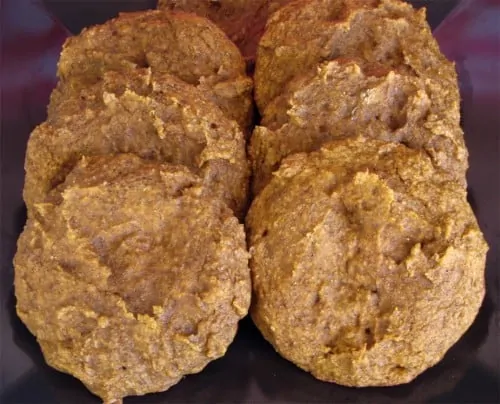 Low Fat Light Pumpkin Muffin Recipe
2 Cups White Whole Wheat Flour (I like King Arthur's or Trader Joe's)
1 1/4 cups Oat Flour (I use Arrowhead Mills Oat Flour)
2 tsp Baking Soda
2 tbsp Cinnamon
2+ tbsp Pumpkin Pie Spice (we like our pumpkin spicy, so some may like less)
1/2 cup Flax Seed Meal (I like Bob's Red Mill)
1/2 – 1 tsbp Salt
1 1/2 cups Sugar – white, brown or combo
2 cups Canned Pumpkin (not pumpkin pie mix)
Approx 1 cup Cinnamon Applesauce (I use 3 individual serving cups of applesauce)
2/3 cup water
5 large egg whites
Mix the dry ingredients / mix the wet ingredients, mix them all together and call it good. 🙂
For muffin tops, I bake at 350 degrees, for about 11 minutes. I prefer everything under baked versus over baked, so this baking time could probably go up a few minutes. I got about 24 muffin tops.
I have tried this recipe with so many combos – and it's very forgiving. You can add nuts, dried cranberries, even chocolate chips. It's certainly not the full fat Starbuck's pumpkin muffin that leaves a big grease stain on your napkin, but it's mighty tasty, and nobody else in this house knows that they are a "light" version. If you make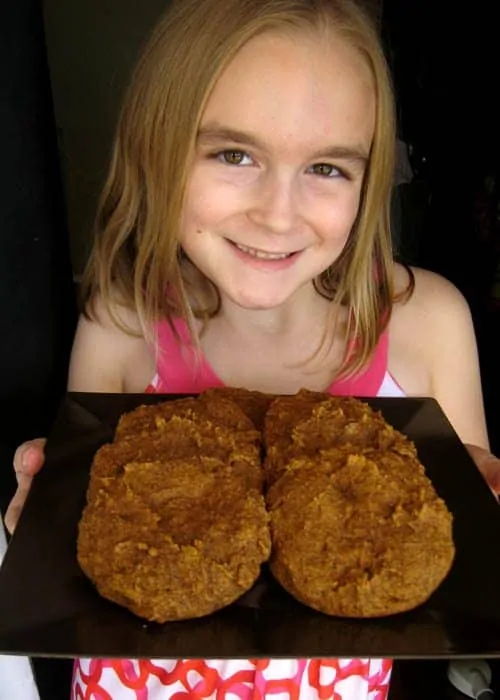 For 24 muffin/muffin tops, the nutritional info comes out as follows….
Calories – 133
Fat – 1.3 g
Cholesterol – 0
Total Carb – 27 g
Fiber – 3g
Sugars – 16g
Protein – 3.5g
Vitamin A – 63% Daily Value
For those on Weight Watchers, they come out to two points a piece. 🙂
Enjoy!