I LOVE a good Rice Krispies Treat. Like really, really, REALLY love. There is something so simple about them. And buttery. Very buttery. Yum.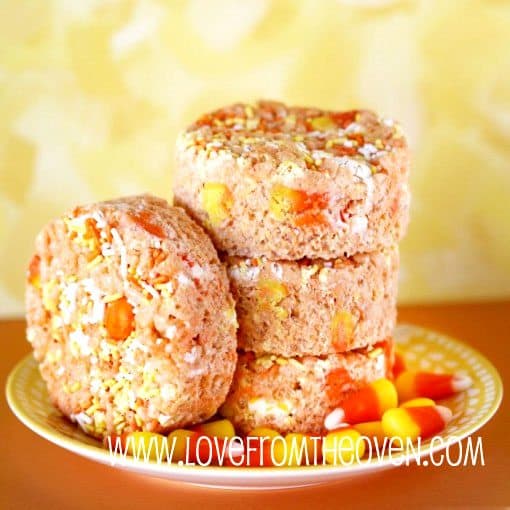 Add in some candy corn, white chocolate (I used the white chocolate Candy Corn M&M's) and some festive sprinkles and you have one heck of a quick and easy treat. I whipped these up following the standard recipe on the back of the Rice Krispies box, and simply added in 1/3 of a cup of candy corn, 1/3 of a cup of white chocolate and about 1/4 of a cup of sprinkles (and some extra for the top). That's it!
I cut mine with a large round cookie cutter (you could use a glass), which make the cutting quick and easy and the size uniform (no fighting over who got the bigger one – though who got more candy corn is an argument I can't help you with).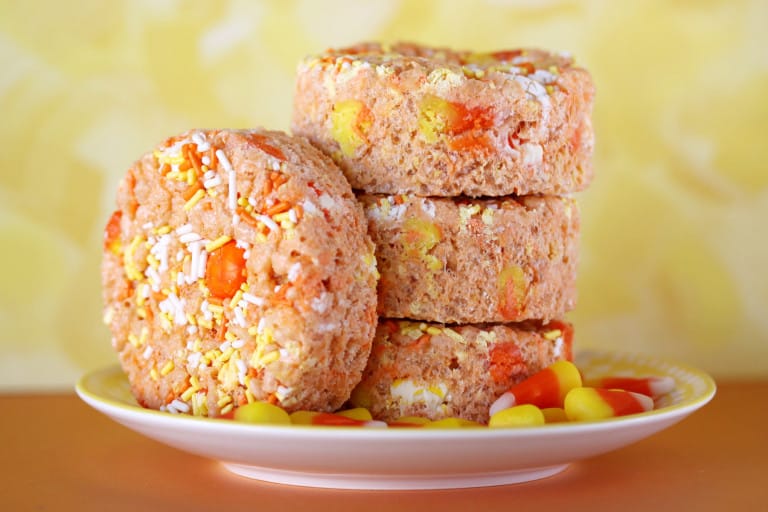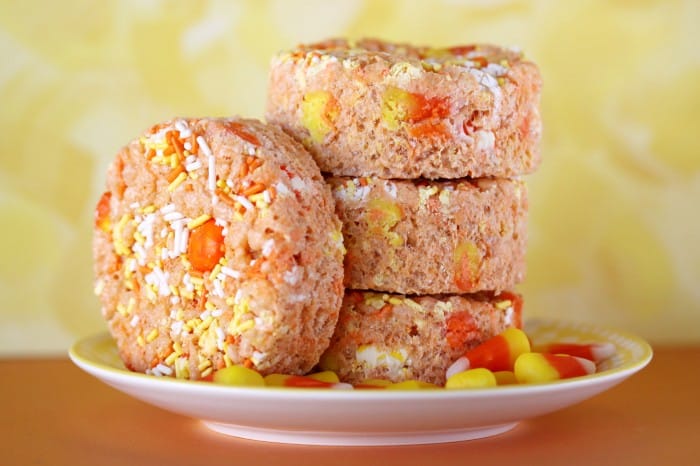 I also made a batch of these using the Pumpkin Spice Marshmallows…
I don't want to sound negative, but none of us liked them. We are pretty big pumpkin lovers, but these were just too much. Like holy pumpkin spice and then some. I'm sad to say most of that batch went into the trash, and trust me, I'm not one to throw away a dessert (I'm pretty firm in my no crimes against dessert stance).
Now, the bag of caramel vanilla marshmallows I have sitting in my pantry, those I am holding out some really high hopes for.
Look for those to make an appearance around here VERY soon. 🙂