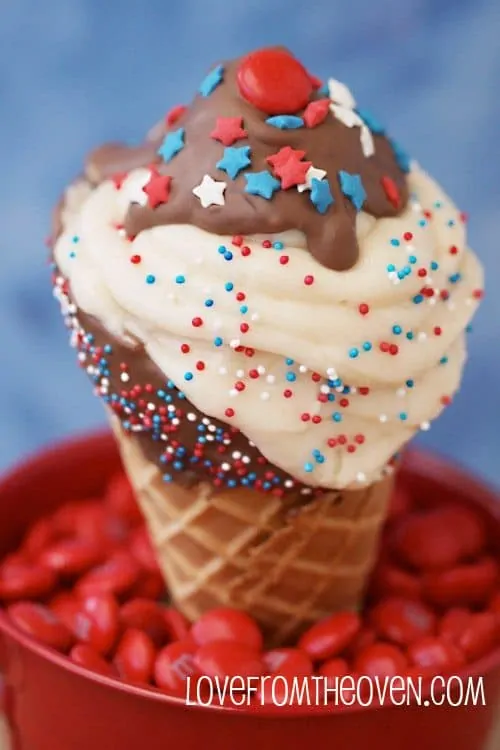 Here is a fun and easy treat for the 4th of July – Ice Cream Cone Cupcakes! Well, faux-ice cream cone cupcakes to be exact. Cone + Cupcake + Frosting. Super cute, a huge hit with my eight year old and I think they'd be really fun for eating while watching fireworks (and they won't melt if the kids are doing more squealing at fireworks than they are eating). This is a fun spin on the Ice Cream Sundae Cupcakes.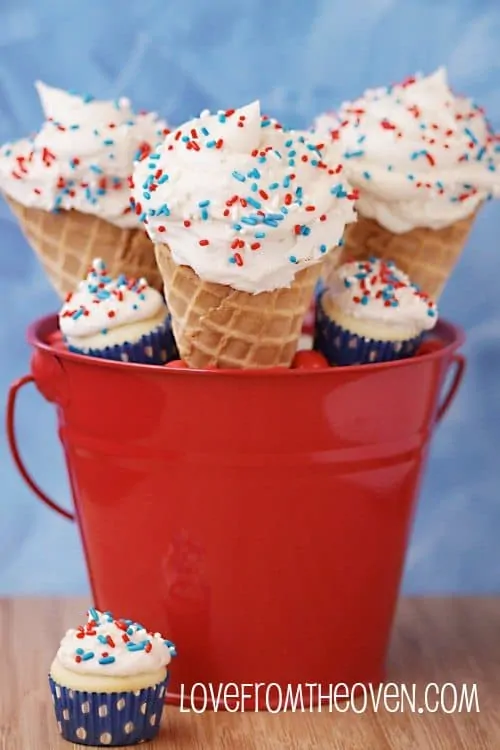 Here's what you need… Cupcakes. Frosting. Sprinkles. Waffle Cones. Chocolate Melts (optional). Use your favorite recipes or pick up ready made items at the store – keep it simple. If you will be serving these immediately after making them, you could even replace the frosting with Redi-Whip. You will need something to sit your cones in while you are are frosting the cupcakes. I just used cups from my cupboard – nothing special. As usual, I have put my frosting in a Ziploc bag for easy piping (and easy clean up).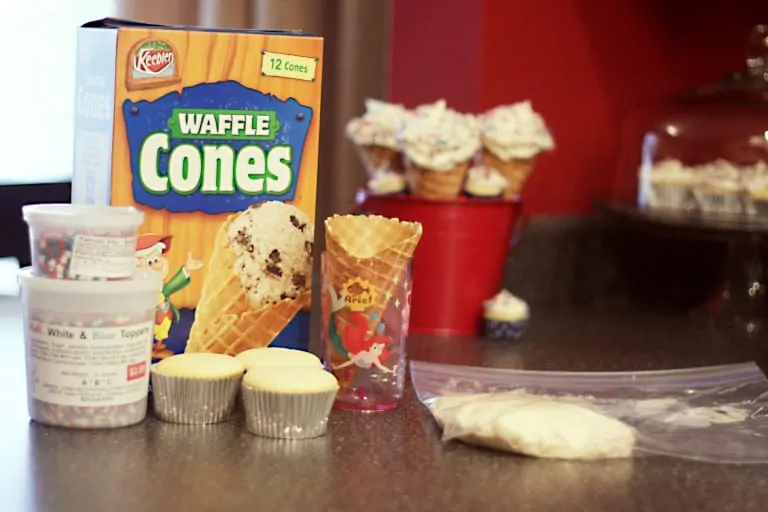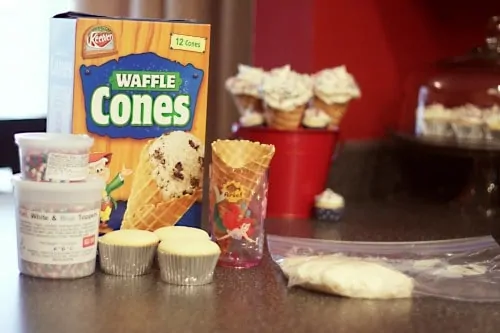 Sit your cone in a cup, and pop in an unwrapped cupcake.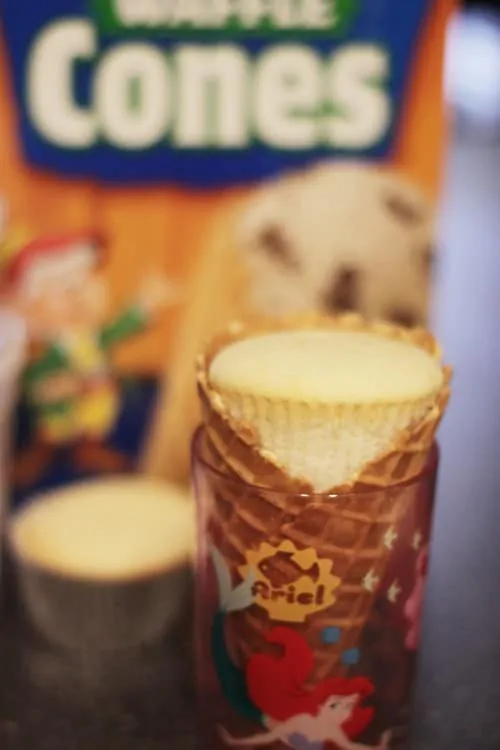 Add a bit of frosting to the cupcake, and spread with a knife or spatula, covering the front/exposed part of the cupcake.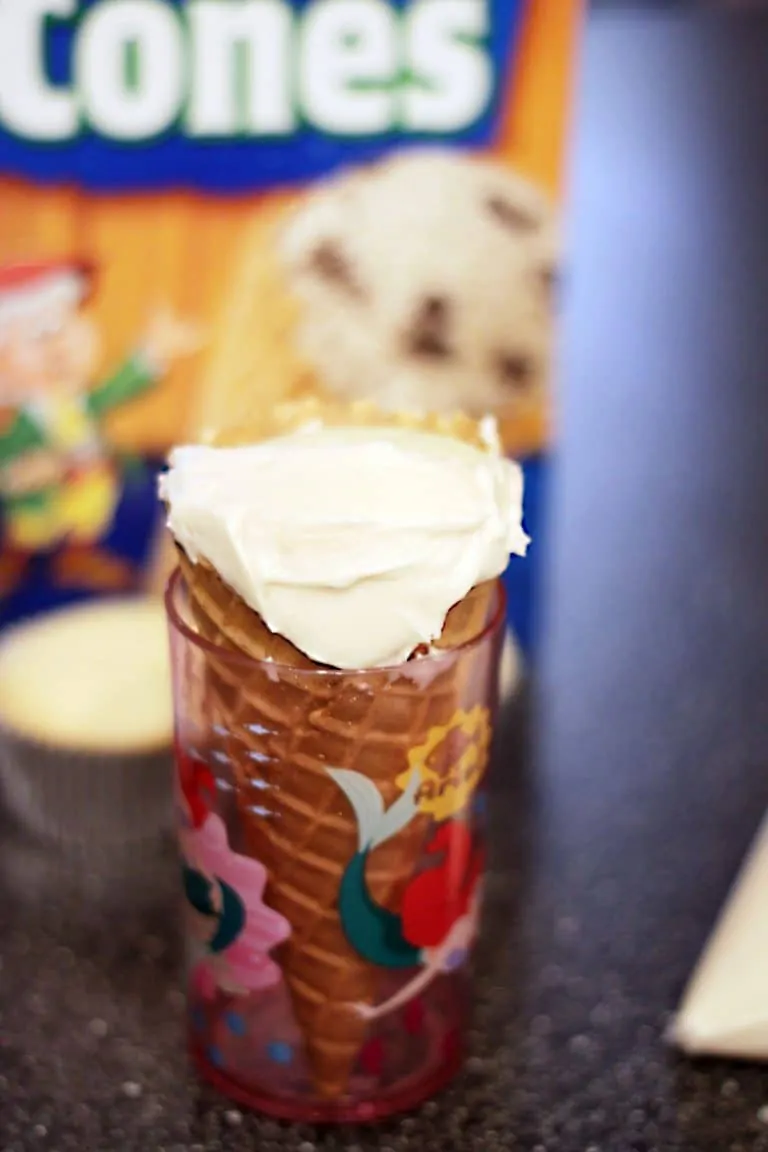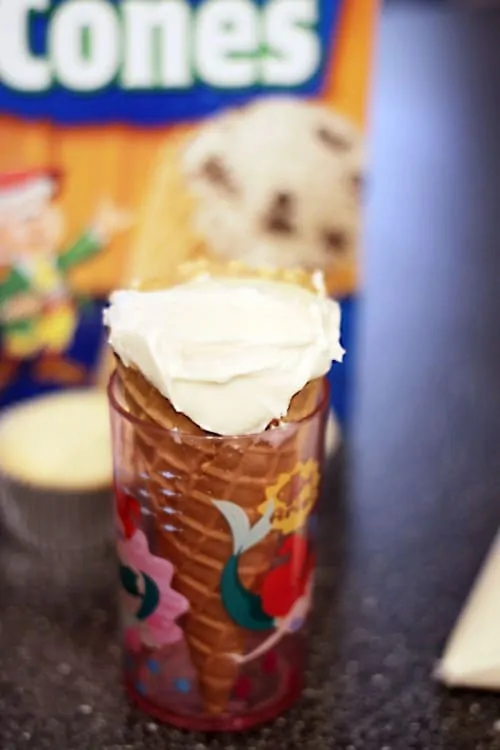 Next, pipe on your frosting.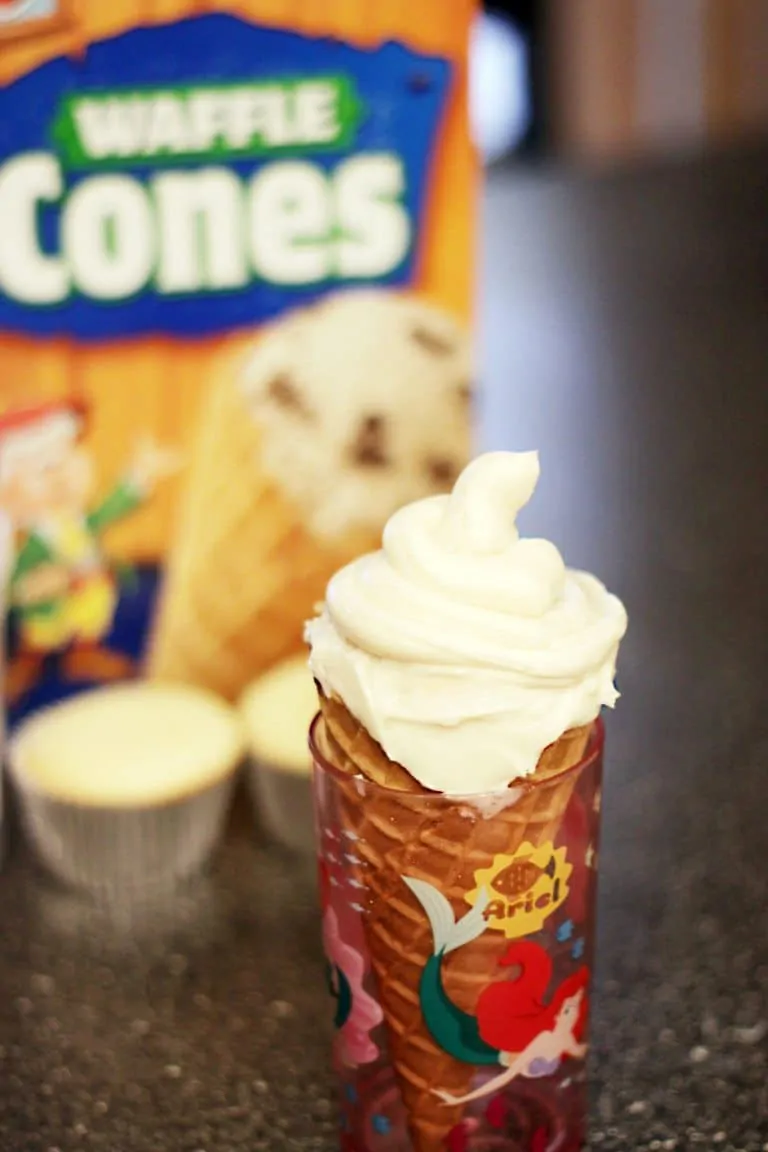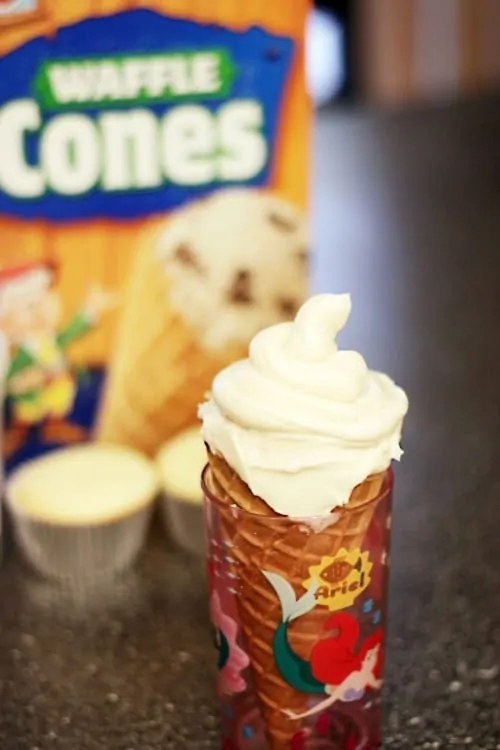 Add some sprinkles and you are set.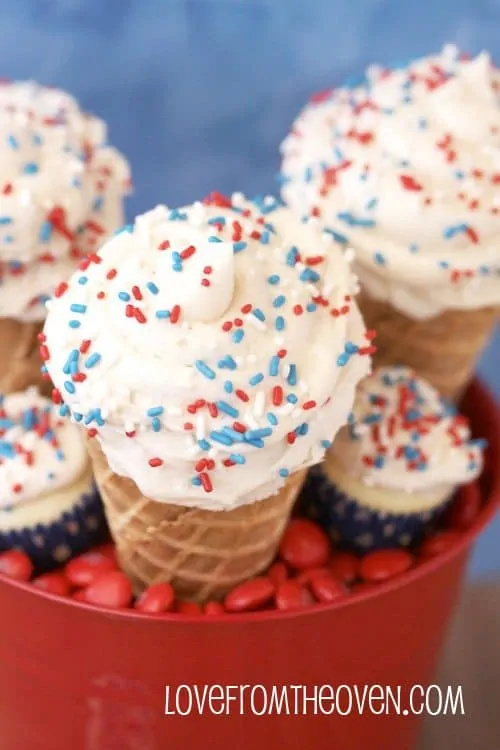 If you want to take it a step further, before adding your cupcakes, dip your cones in chocolate melts (such as Wilton's) and let them dry.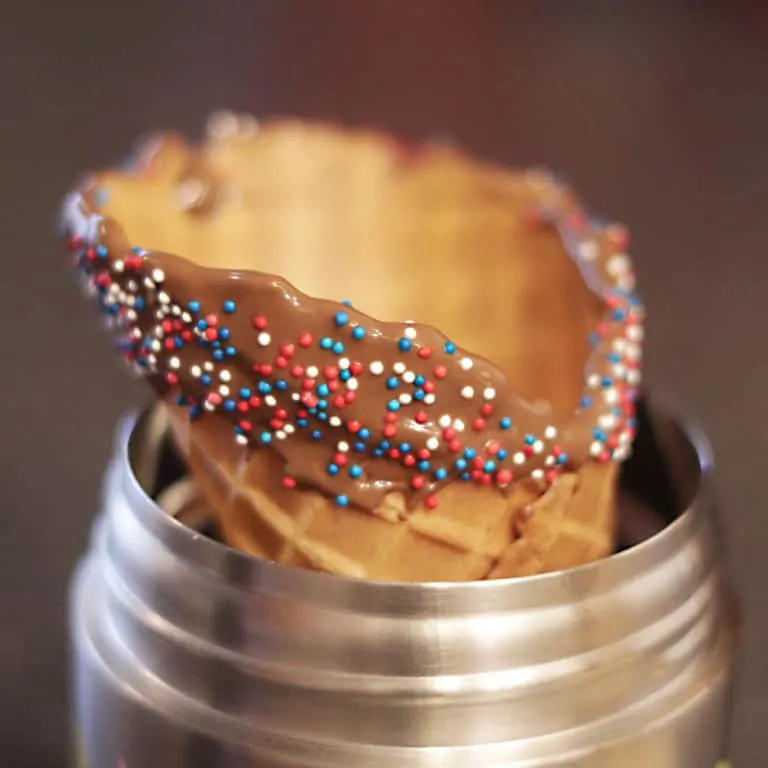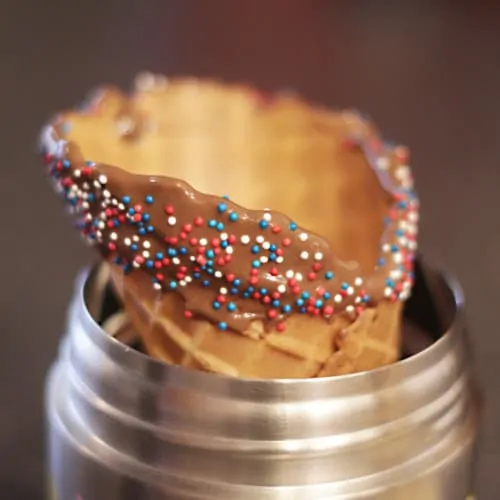 Follow the steps listed above, but finish with some melting chocolate on top.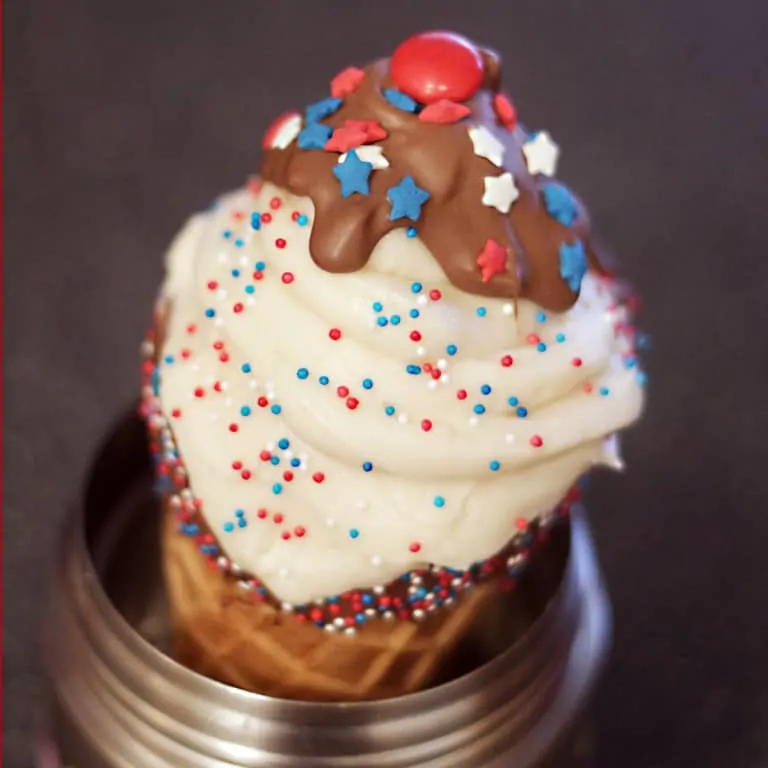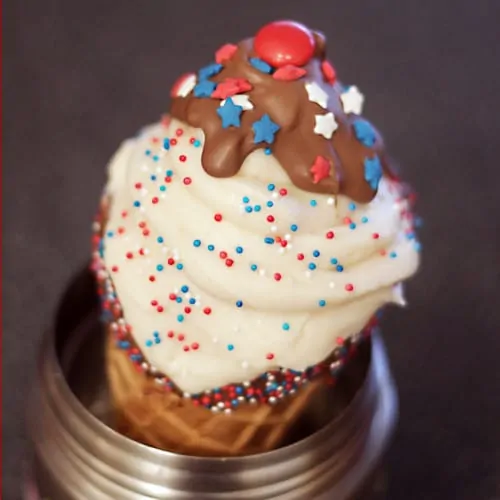 That's it! A quick and easy way to do a little something special with your cupcakes. You can check out our chocolate version of the Ice Cream Cone Cupcakes, and see which celebrity has been spotted with her own Ice Cream Cone Cupcakes over at Hollywood Hot Moms.