I've said it a few times, a cake decorator I am not. But after long admiring the beautiful rose cakes that Amanda, the blogger behind I Am Baker, makes, I decided to study her tutorials closely and finally try making a rose cake myself. I Am Baker was right, her rose cakes really are so simple to make! Here is the rose cake I made for my daughter's 11 Birthday.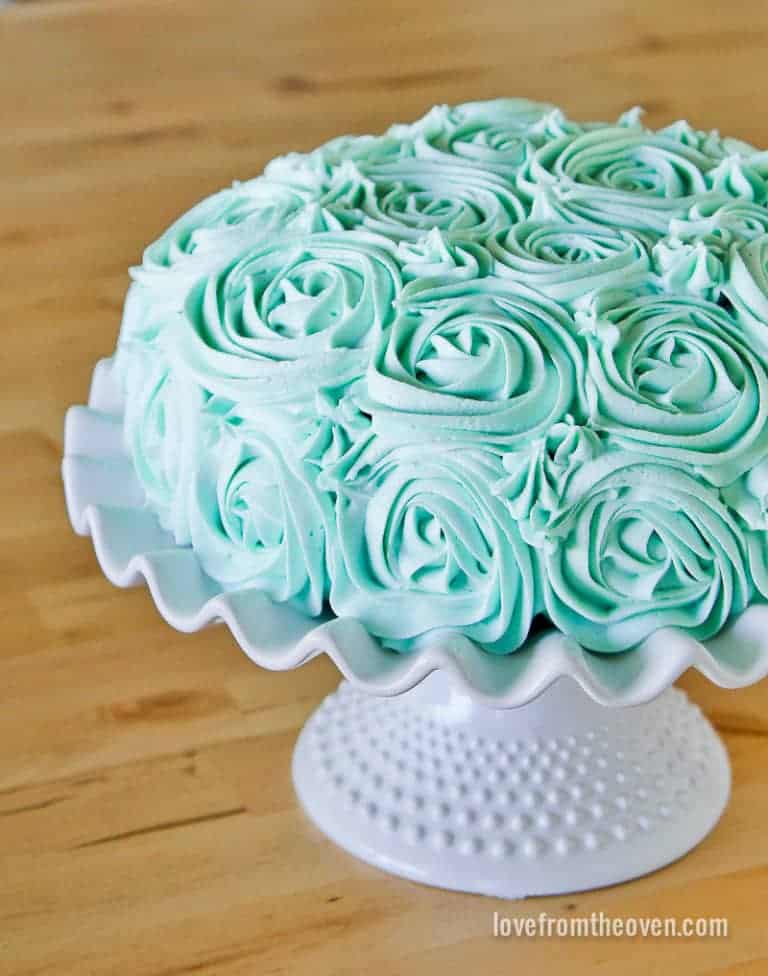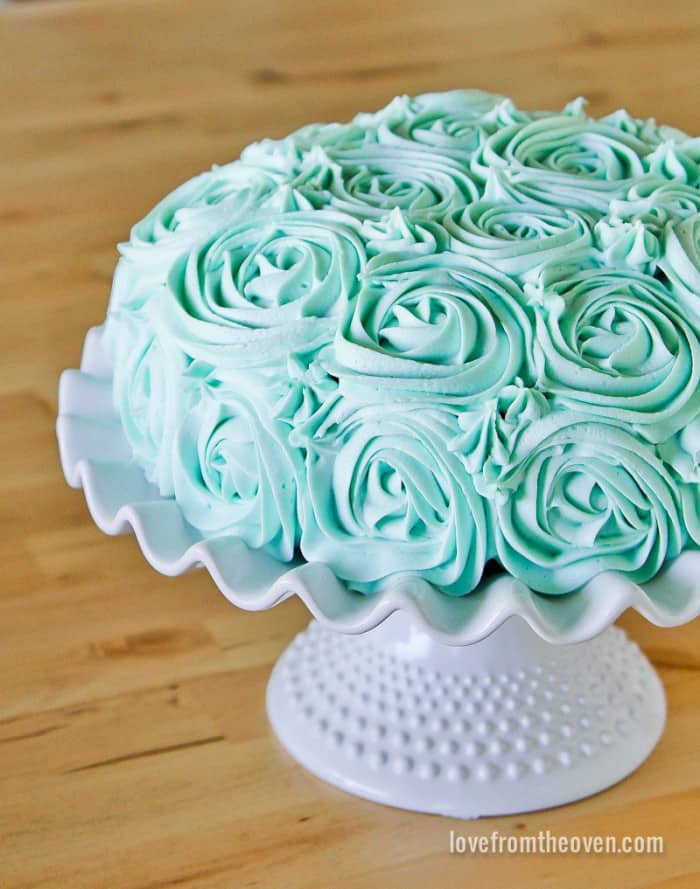 When I say I'm not a great cake decorator, let me give you an example of a rainbow cake I did a few years before I started blogging. The cake was such a disaster, the frosting wouldn't even stay on the sides! This was a Pinterest "fail" long before Pinterest!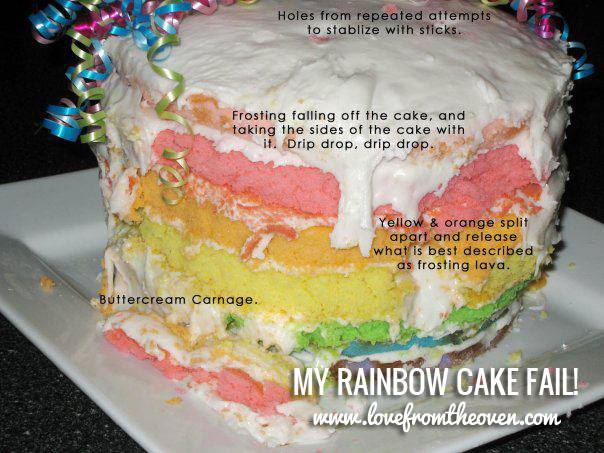 Thankfully Amanda's rose cake technique is so forgiving and it was actually quicker to frost this way than to frost my cake the way I normally do. Truth be told I didn't even add a crumb coat. Under all of those aqua blue roses is a delicious chocolate cake.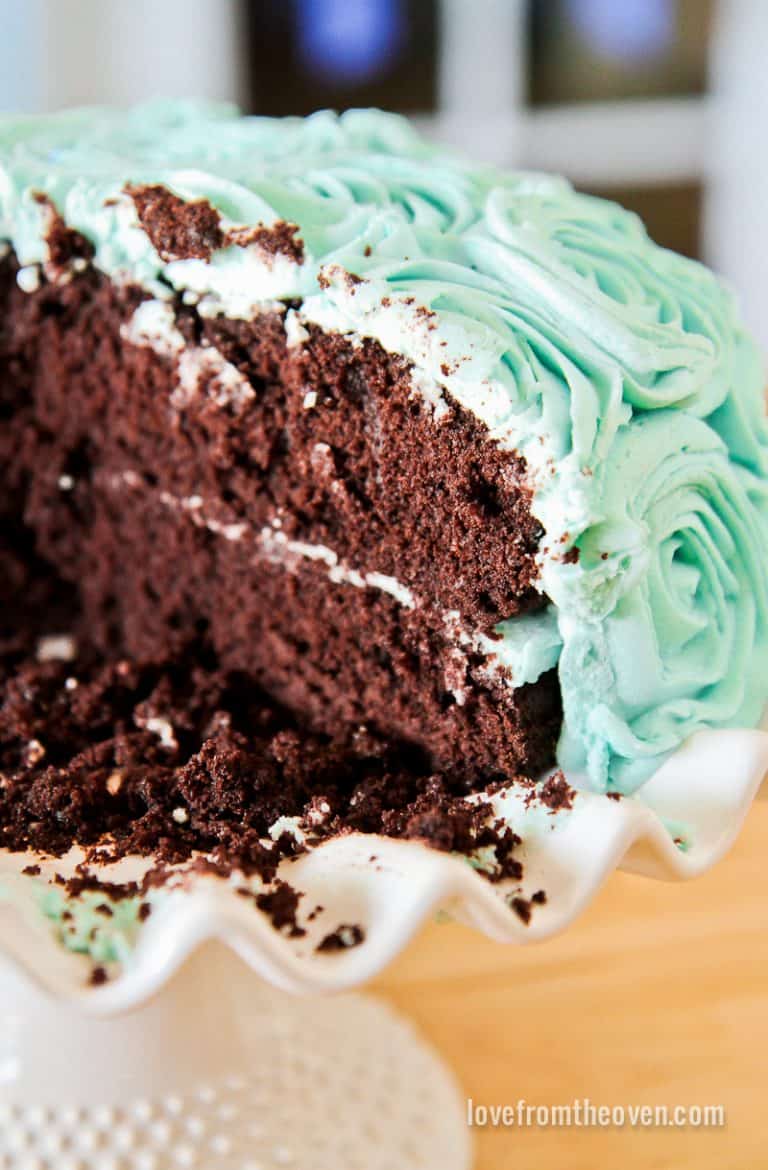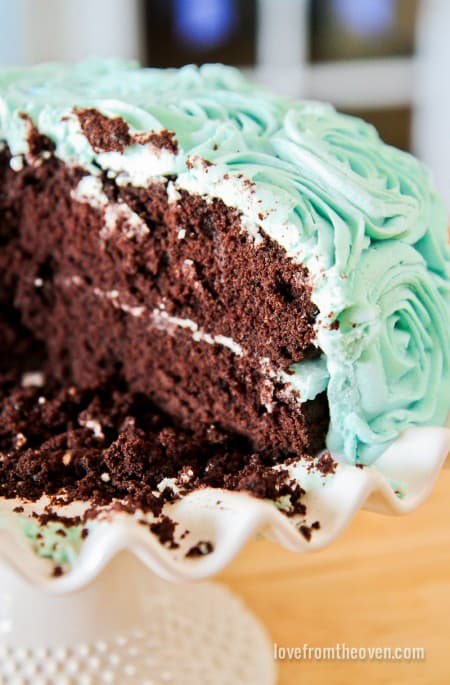 By the way, I'm not great at cutting cakes (stating the obvious here!). I've been playing around with gluten free baking quite a bit, and while doing great with muffins, cookies and even cinnamon rolls, I've not had a lot of success with cakes. I can live with that, because we all love the Betty Crocker Gluten Free Cake mixes. I'm not associated with them in anyway, we've simply picked them up in the store and been very pleased with them. This is the Betty Crocker Gluten Free Devil's Food Cake.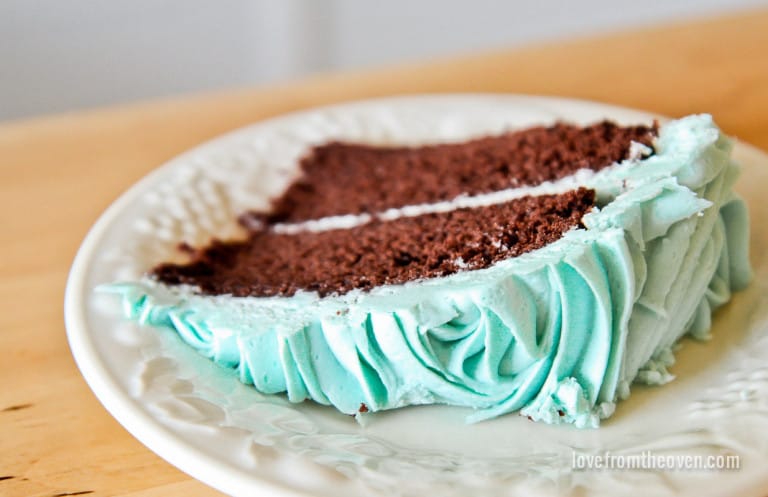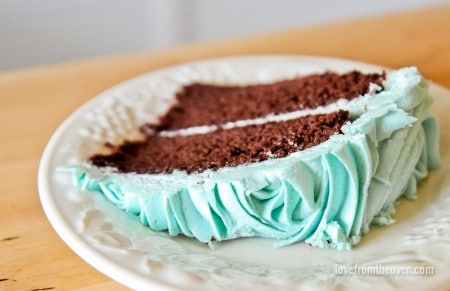 Truth be told we like the chocolate cake mix better than my regular homemade chocolate cake. Crazy, I know. We've tried the yellow cake, devil's food cake and brownies and all have been a huge hit, and since we are long time flour loving gluten eaters, that says a lot.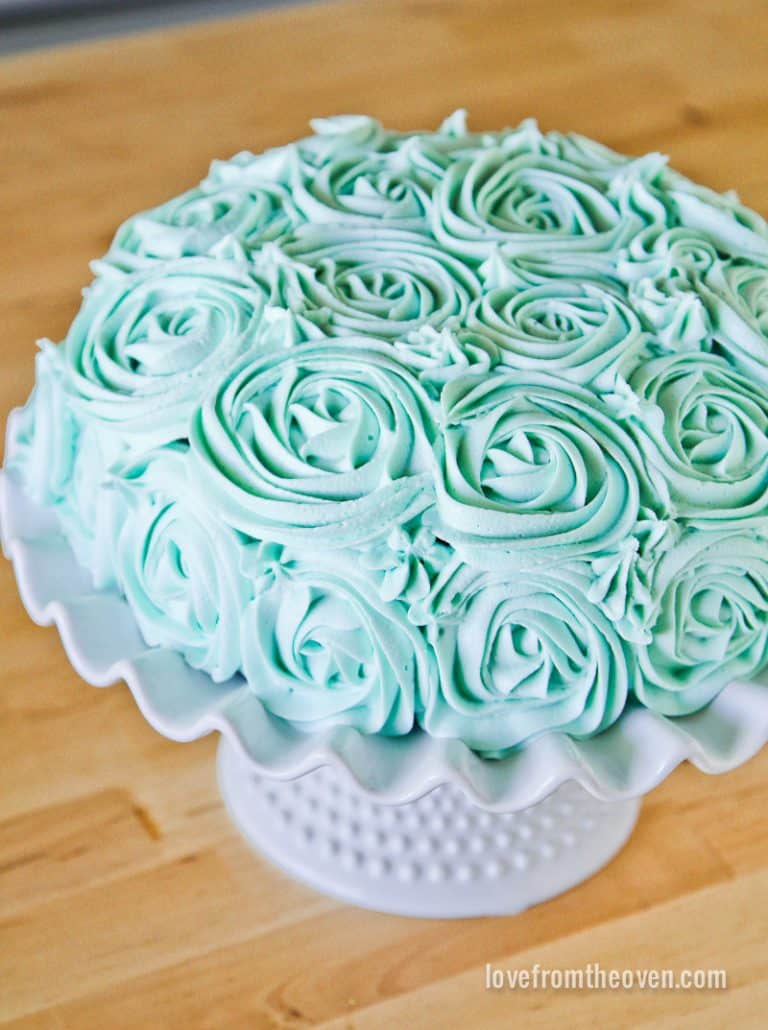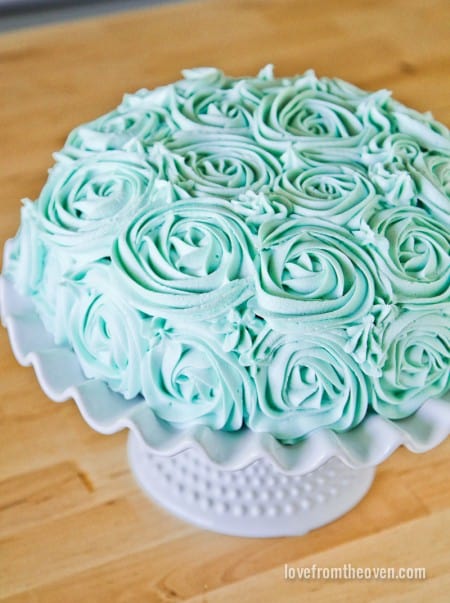 My daughter loved her cake and had a great birthday.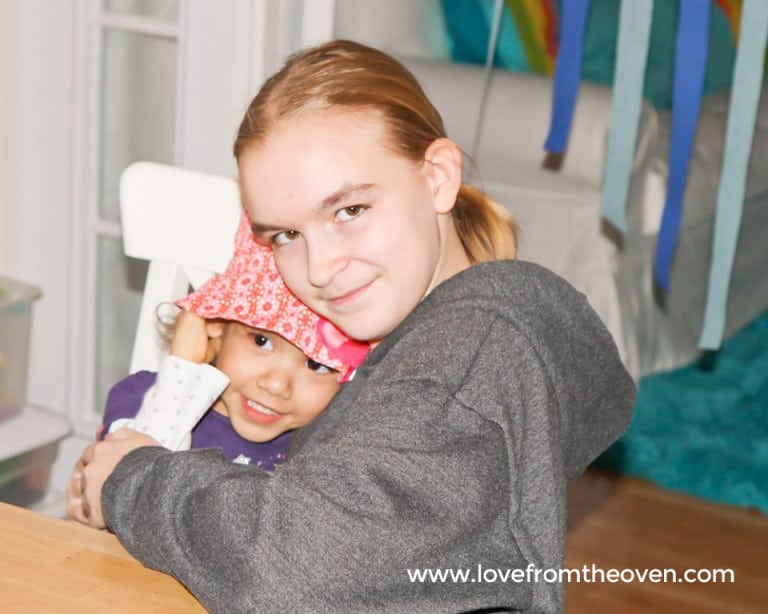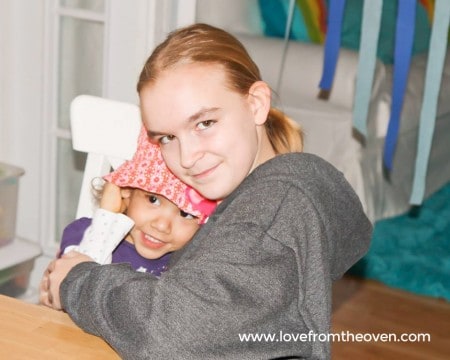 You can head over to Amanda's site, I Am Baker, to see how to make a rose cake and get her frosting recipe which I used. Make sure to also check out her new book, Surprise Inside Cakes, you can even enter to win a copy and a KitchenAid Mixer!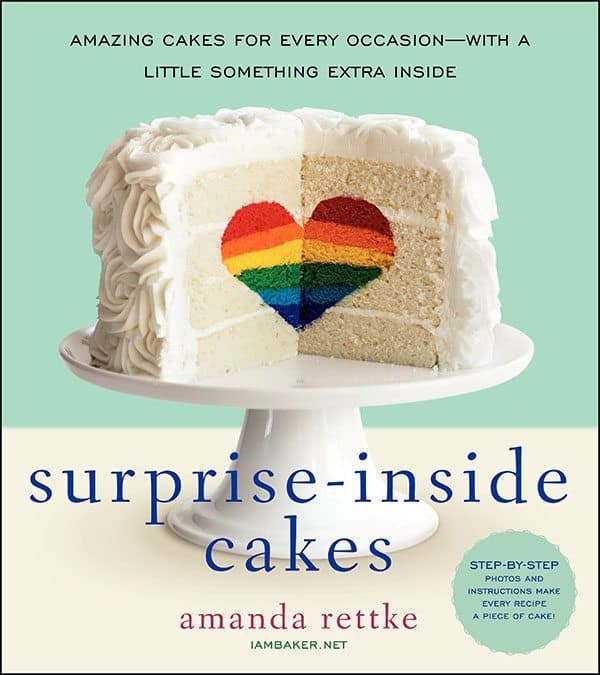 I can't wait to get my copy! Thanks to Amanda for her great rose cake tutorial!