This post is sponsored for One2One Network on behalf of ACH Food. I am partnering with them as a Become a Better Baker Blog Ambassador.
I LOVE caramel. Any dessert that can be topped or dipped, I'll pair it with caramel sauce. And truth be told, I'm fairly confident any dessert can be made better by a little (or a lot) of caramel sauce.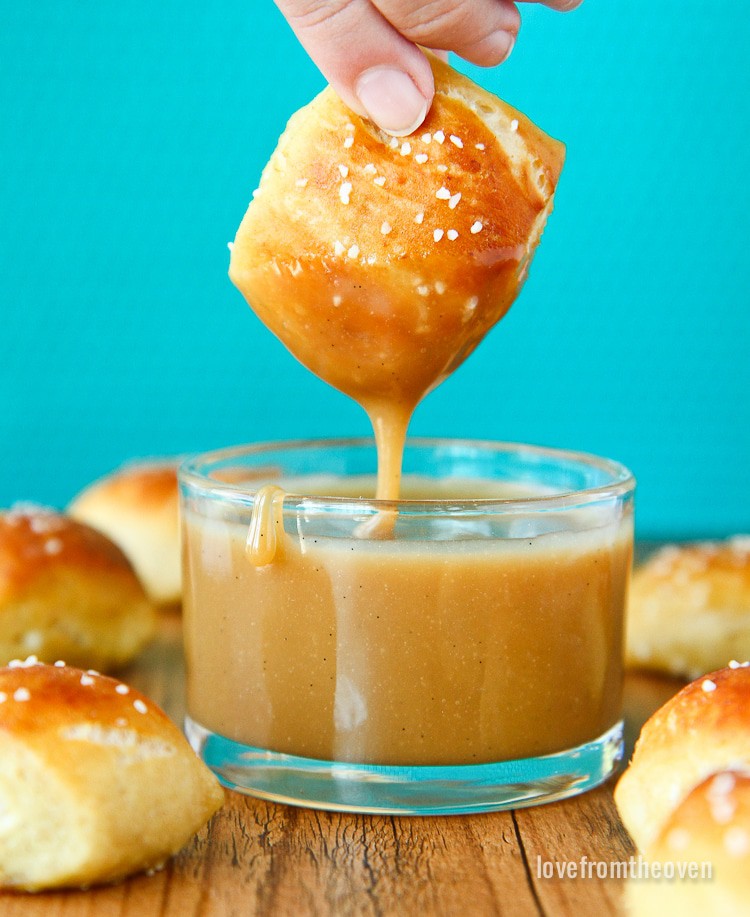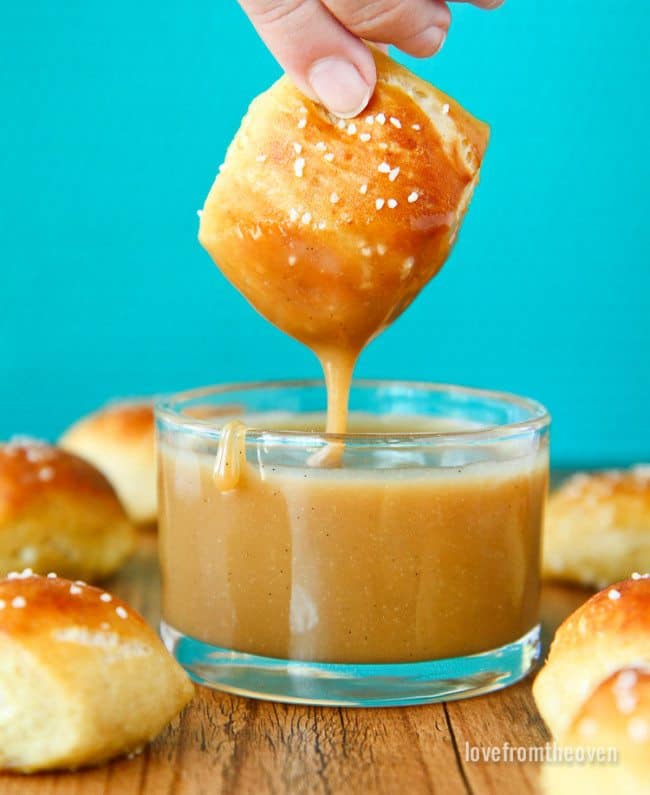 When my friends at ACH Foods asked me to put my own spin on their delicious Caramel Dip recipe, I instantly knew that I wanted to mix it up a bit with an extra kick of vanilla beans and sea salt. Thanks to ACH Foods for sponsoring this post.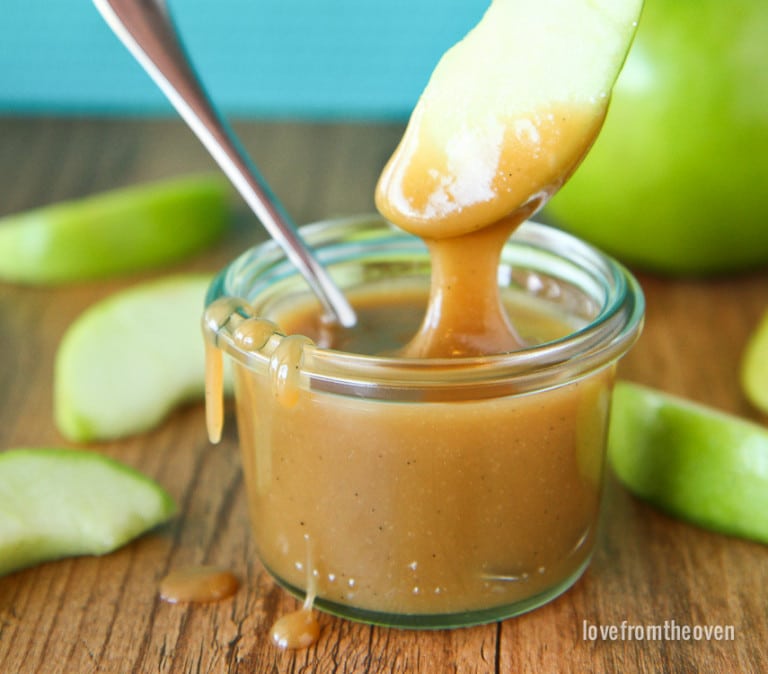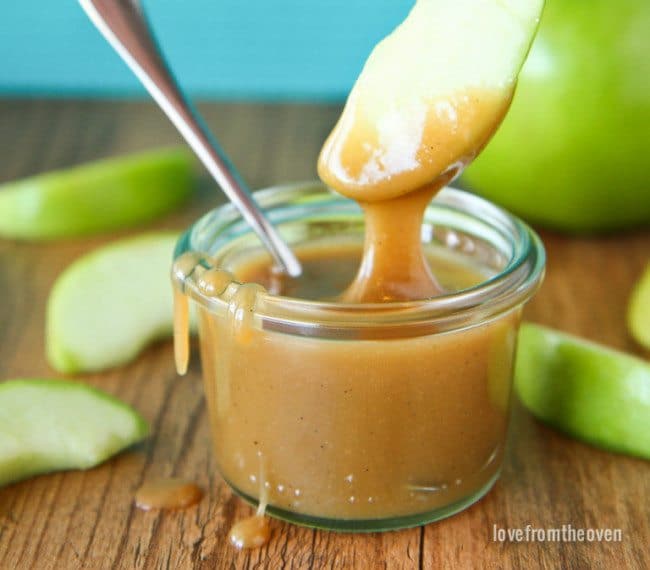 Have you ever made homemade caramel sauce? It's easy and delicious. You can quickly make up a batch for dessert and store the extra in your fridge for another night. Though I do find myself eating a lot of apples when I have homemade caramel sauce in my fridge. Go figure! It goes great with everything from ice cream, to fruit, to apple pie, to a spoon. (Don't worry, I won't judge on that spoon one). My family loves to use it as a dip when I make Pretzel Bites. It's also perfect over ice cream. We all scream for ice cream, especially in the summertime, and I'm thinking a Sunday Summer Sundaes needs to happen with my kids before school is back in session.
This recipe comes together quickly and is made with seven simple ingredients. You start by melting butter in your saucepan.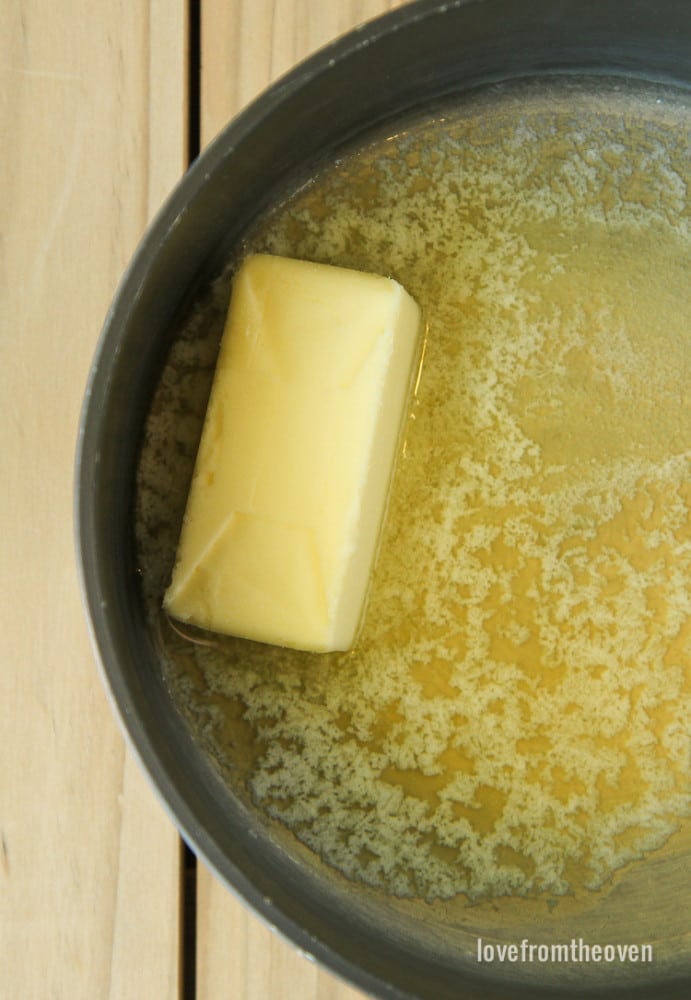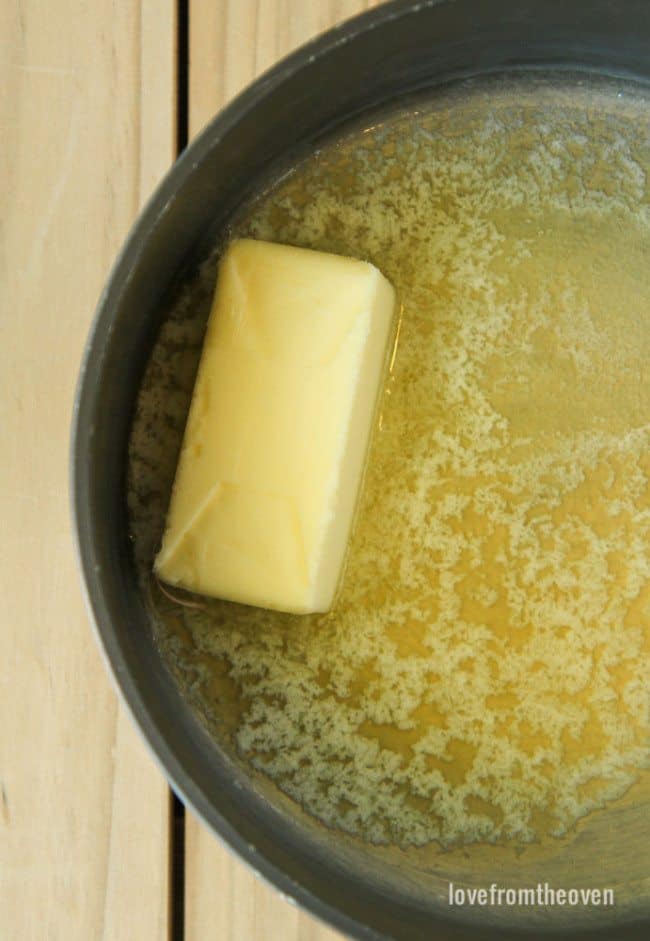 Once your butter is melted, you stir in your brown sugar, Karo® Light Corn Syrup and water.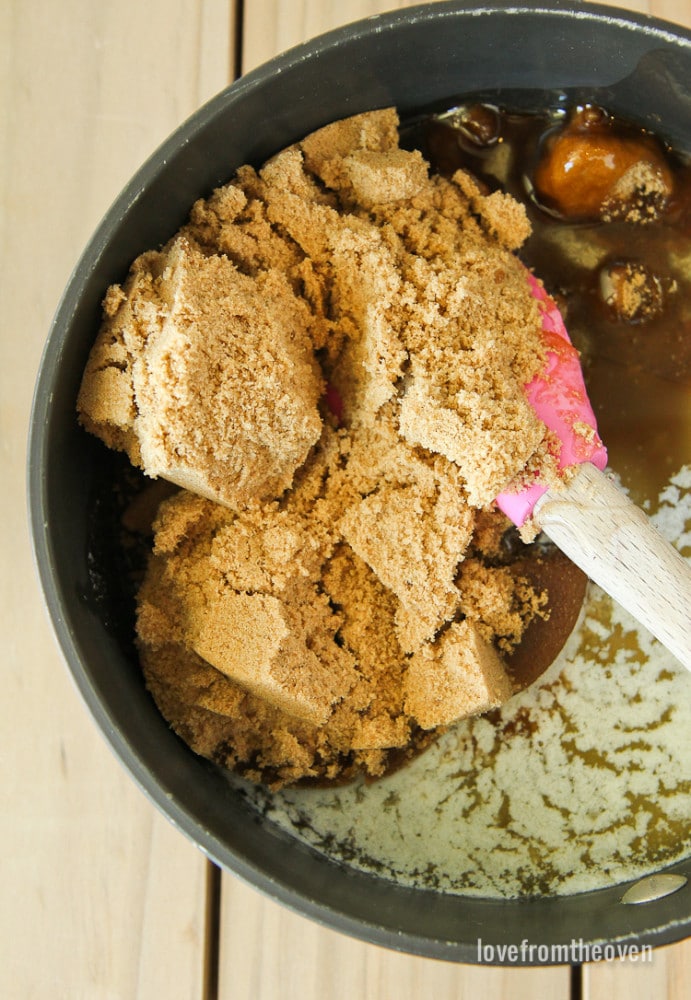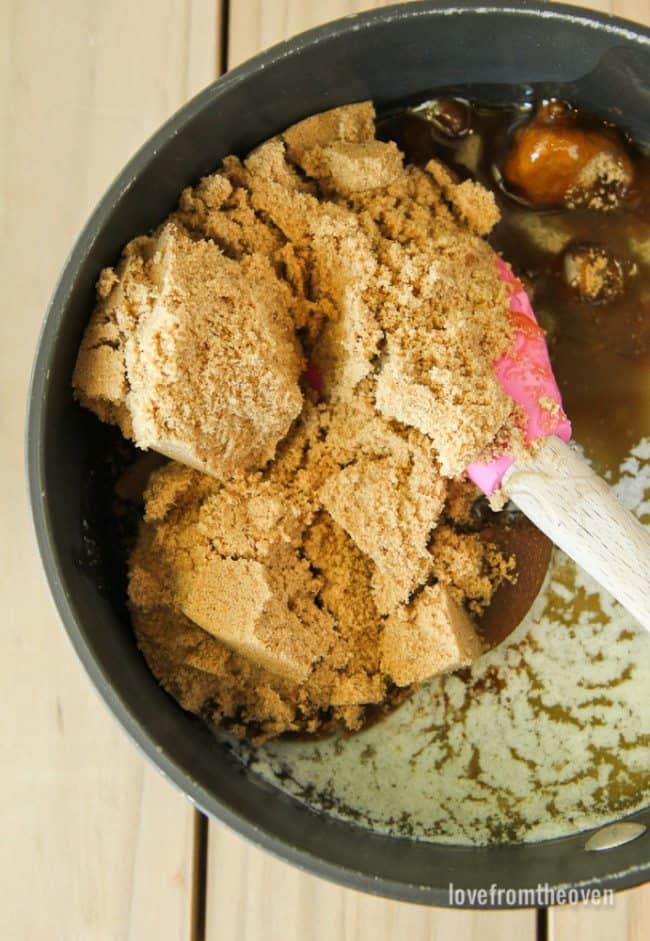 These ingredients are brought to a boil and then sweetened condensed milk is added.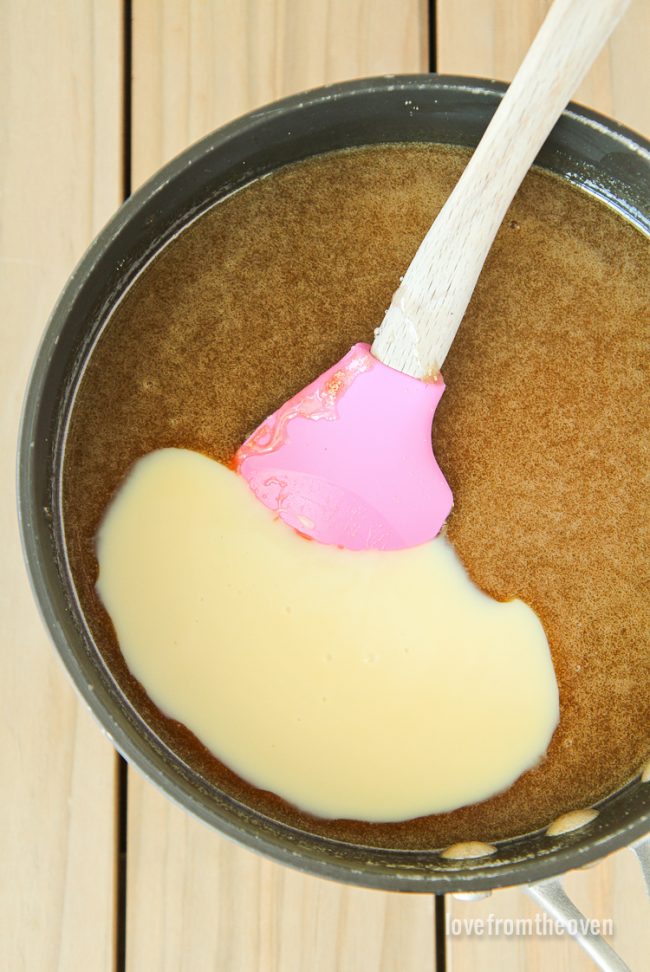 After boiling the mixture for three minutes, it's removed from the heat and vanilla, vanilla beans and sea salt are added. The vanilla adds an extra hint of sweetness, which the sea salt balances nicely.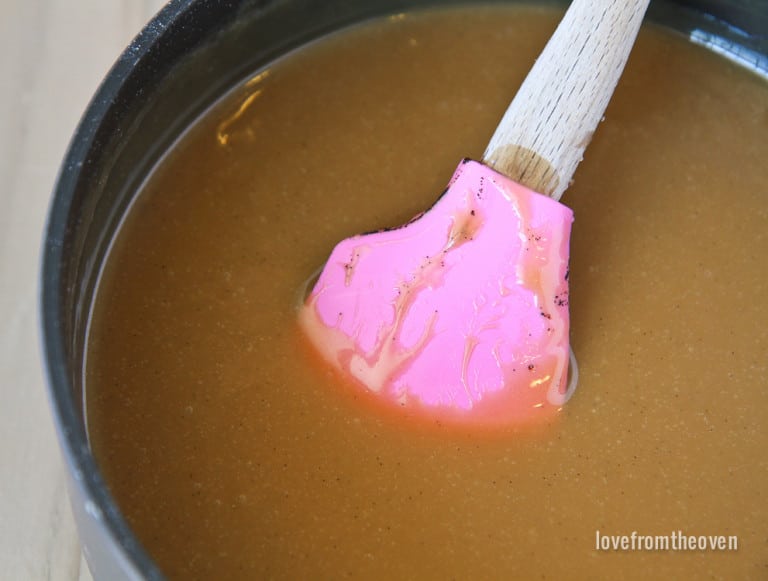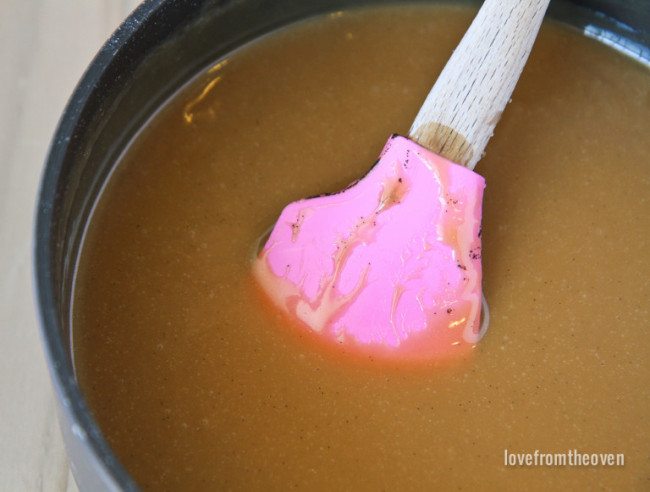 It is then ready to serve, or be kept warm in a slow cooker or fondue pot. Caramel fondue – how amazing does that sound? I serve my caramel sauce and then store the leftovers in glass mason jars in the fridge. This recipe makes four cups, so you have plenty and can even share some with a lucky friend or neighbor! Yum, look at those little flecks of vanilla bean! It's not an overwhelming flavor of vanilla, but you can absolutely taste the hint of vanilla throughout.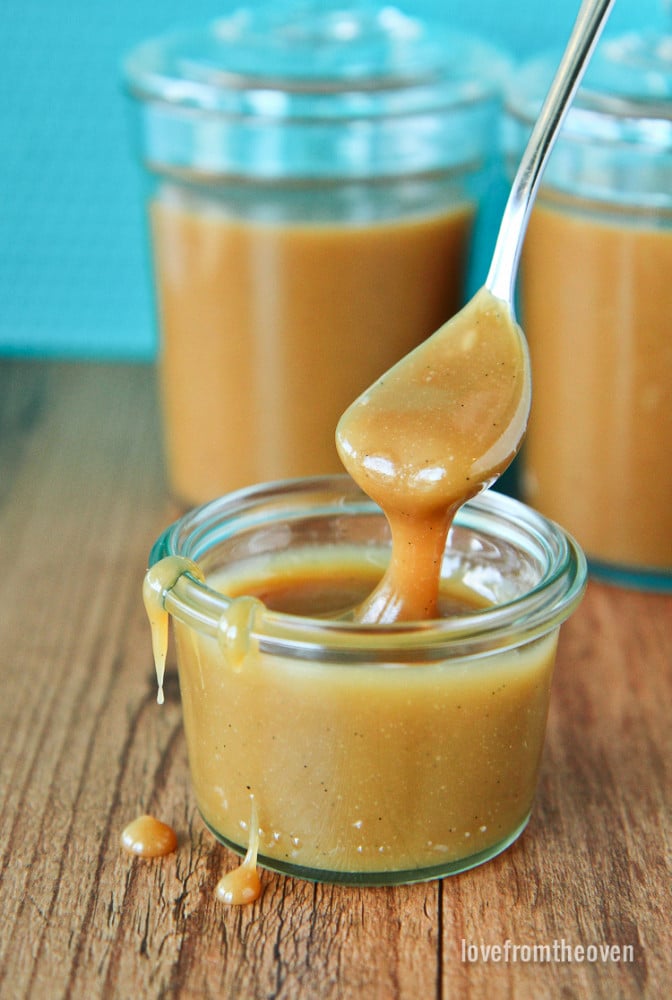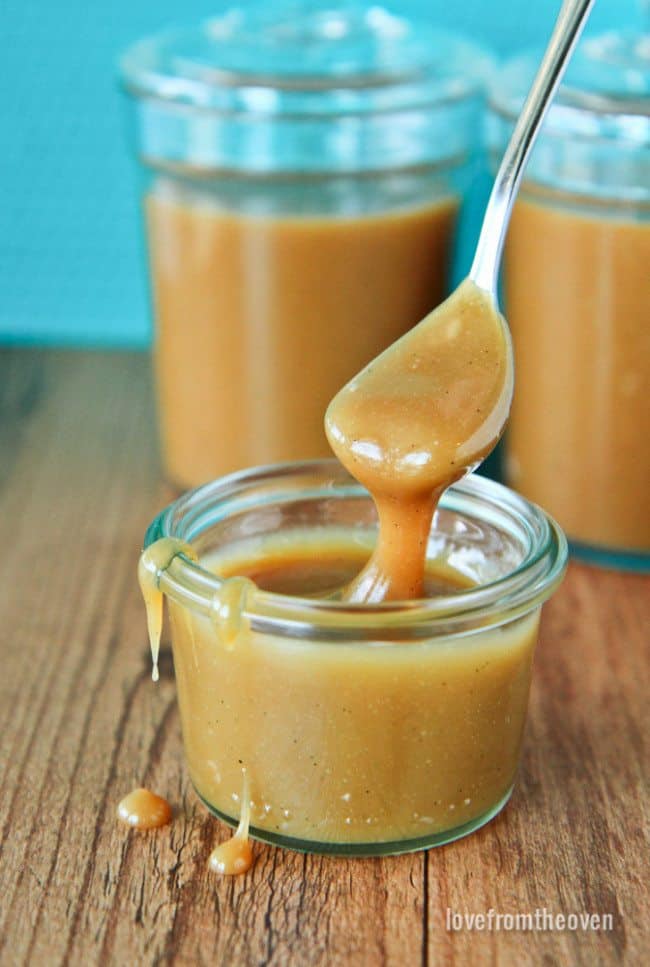 Pretzel bites, anyone? Salty, sweet, creamy and chewy all in one – this combo has it ALL.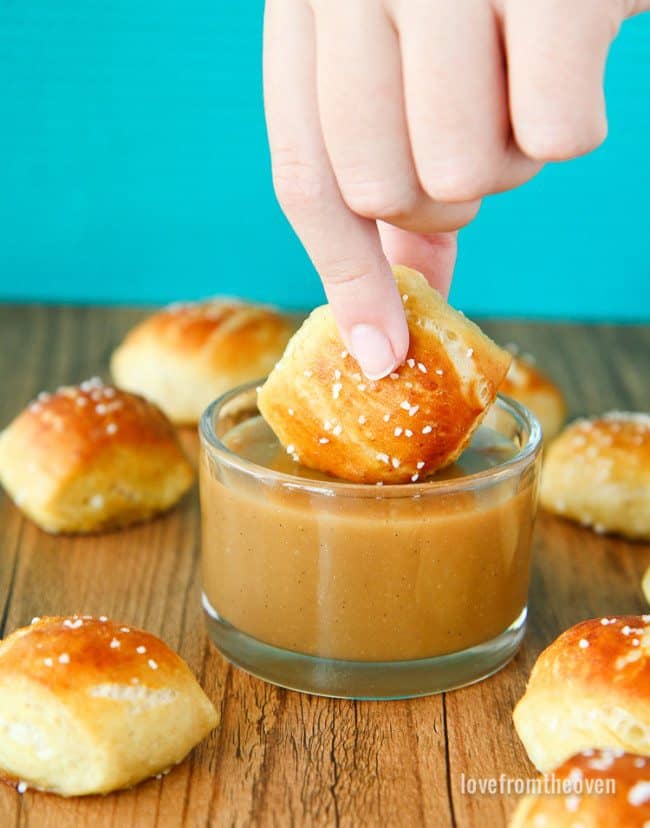 While I love this sauce with pretty much anything, I think my absolute favorite item to pair it with is Granny Smith apples. The tartness of the apples is a wonderful counter for the sweetness of the caramel.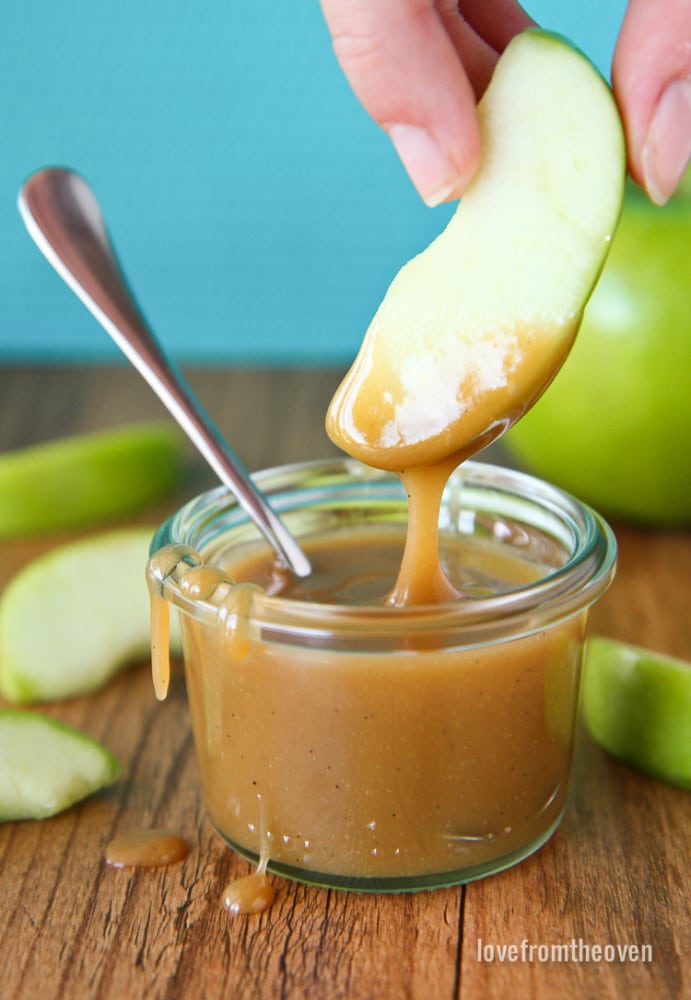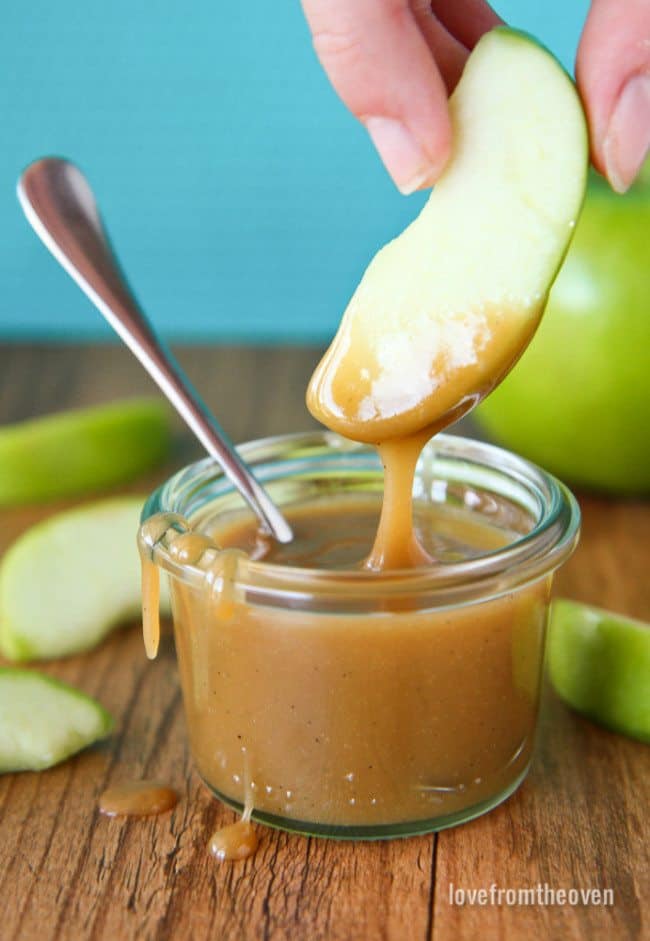 What do YOU like to dip in your caramel sauce?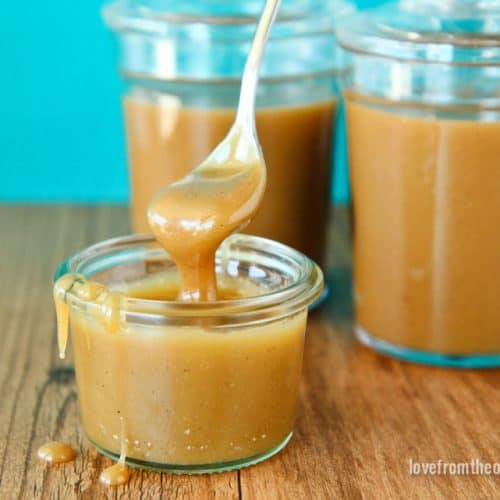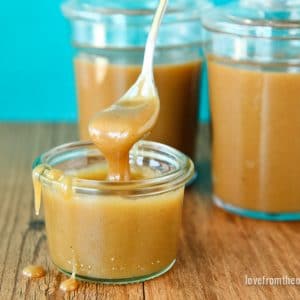 Salted Vanilla Bean Caramel Dip
Adapted From Caramel Dip on KaroSyrup.com
Ingredients
1/2

cup

butter OR margarine

2

cups

brown sugar

1

cup

Karo® Light Corn Syrup

2

tablespoons

water

1

can

14 ounces sweetened condensed milk

1

teaspoon

Spice Islands® Pure Vanilla Extract

1

Spice Islands® Vanilla Bean

seeds scraped and removed

1/2

tsp

Sea Salt

more can be added if desired
Instructions
Melt butter in a medium sized saucepan. Stir in sugar, corn syrup and water. Bring to a full boil over medium-high heat. Add condensed milk, stirring constantly. Bring to a full boil for three minutes. Remove from heat and add vanilla, seeds from vanilla bean and sea salt. Serve immediately or keep warm in a slow cooker or fondue pot.

Dip fresh fruit or pretzels in the Caramel Sauce, or use as a topping for ice cream.

Recipe tip: Prepare ahead and reheat in microwave. If sauce seems too thick, stir in 1 tablespoon water or milk.
Disclosure: This post was sponsored by ACH Foods. All opinions however are mine and mine alone.