When I stopped by Trader Joe's this morning to pick up a few essentials I was THRILLED to see that the store was full of amazing seasonal and holiday items. I resisted the urge to rip open a few boxes and consume them mid-isle, and instead decided to be bold with the camera phone so that I could share these great goodies with you. If I had known I'd hit the holiday jackpot, I would have brought an actual camera, but I think you can get the idea. Here we go!
Let's start with the first Trader Joe's product I think of when winter rolls around. Trader Joe's Candy Can Joe Joe's! I have quite a few friends and dance teachers that I know are looking forward to me showing up with a box of these in my hands. These are so popular they have their own Facebook page!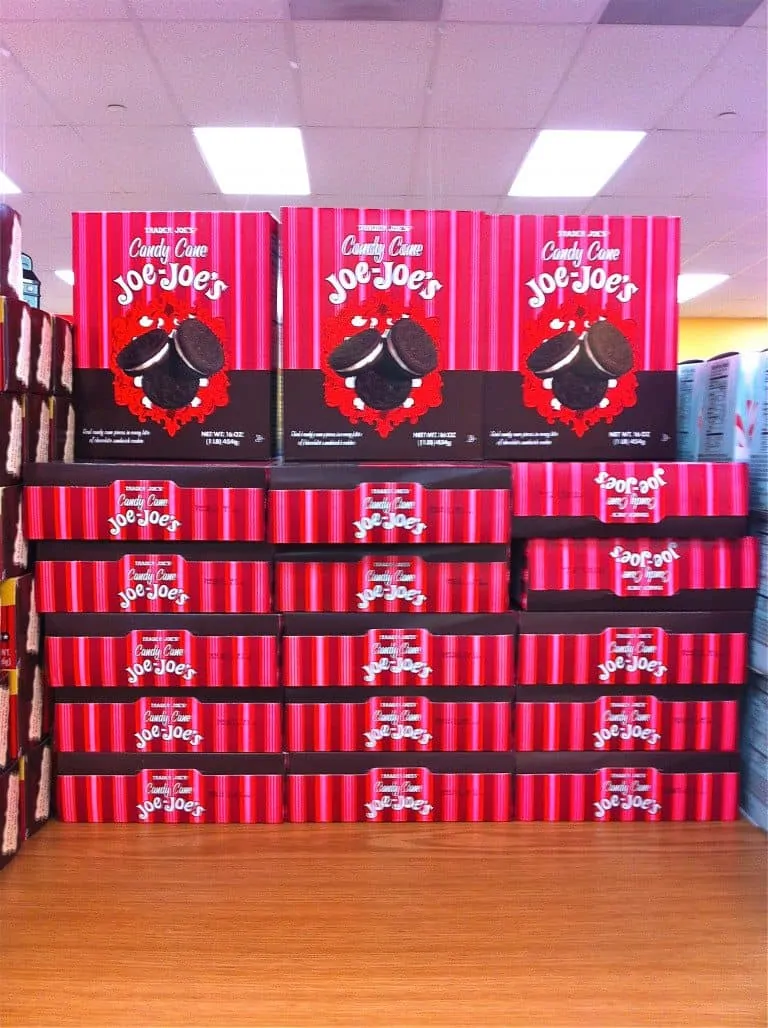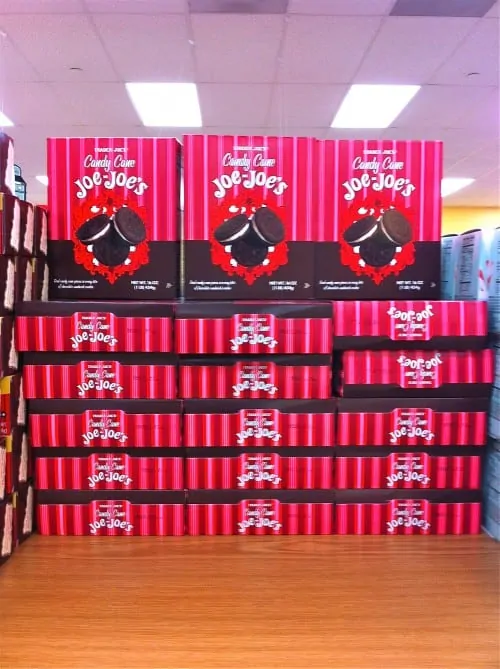 How do you make a Candy Cane Joe Joe even more amazing? Well cover it in dark chocolate of course! I'm so glad that the folks at Trader Joe's clearly share in my appreciation of dark chocolate.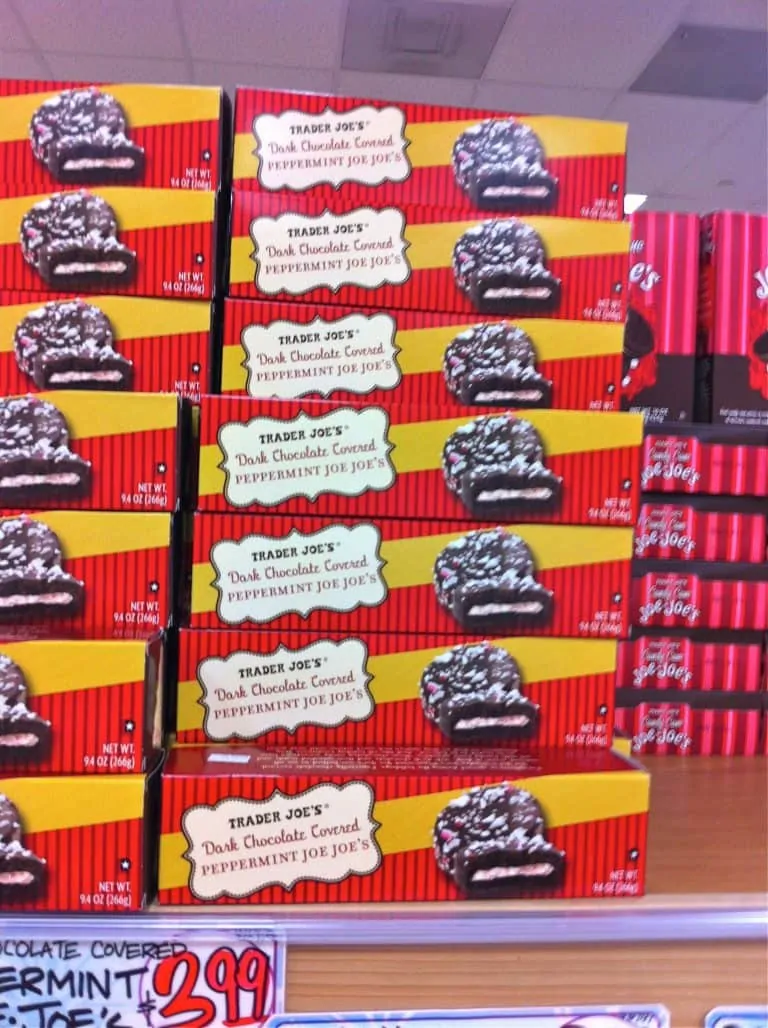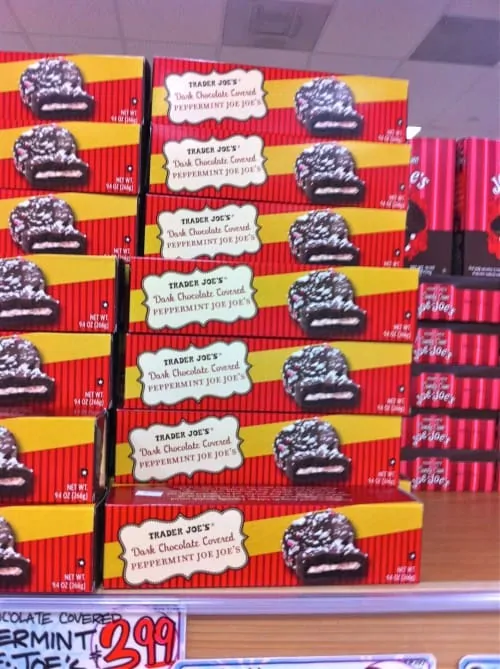 Peppermint Pretzel Slims. I picked up a bag of these a few days ago and wasn't sure what to expect. These are mind boggling amazing. Shut the front door these are so good that I am going to need to seriously hoard these before the season is over. They are unbelievable. If you don't live near a Trader Joe's, don't worry, I'm going to try and recreate some at hone (mainly because I need to know that I can get my fix any time of the year).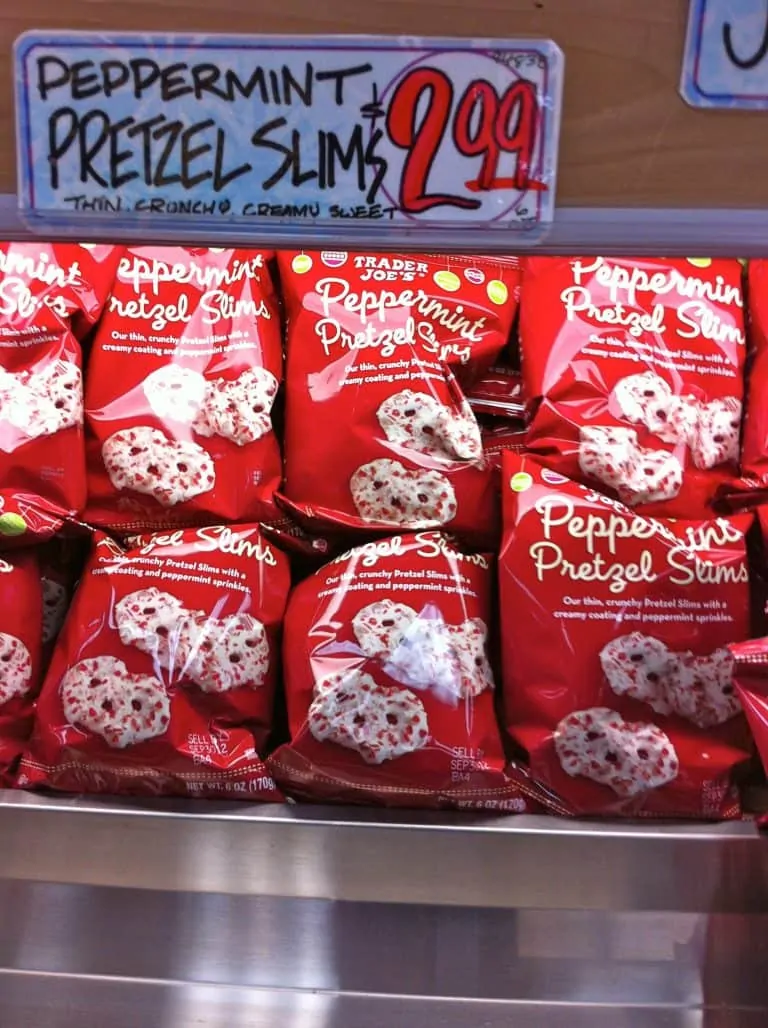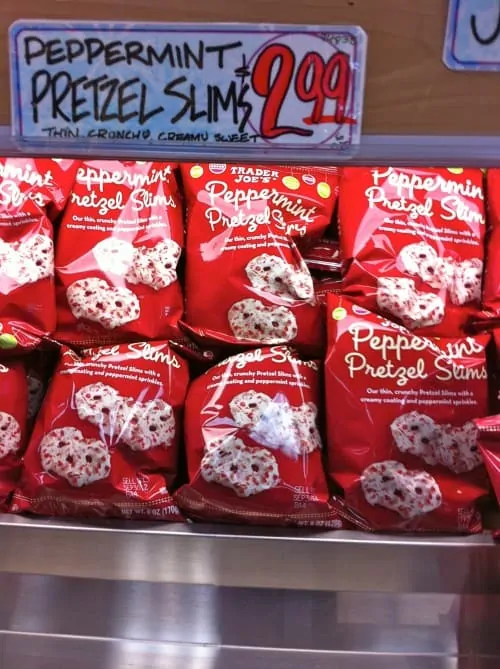 Peppermint Bark – such a wonderful, wonderful thing.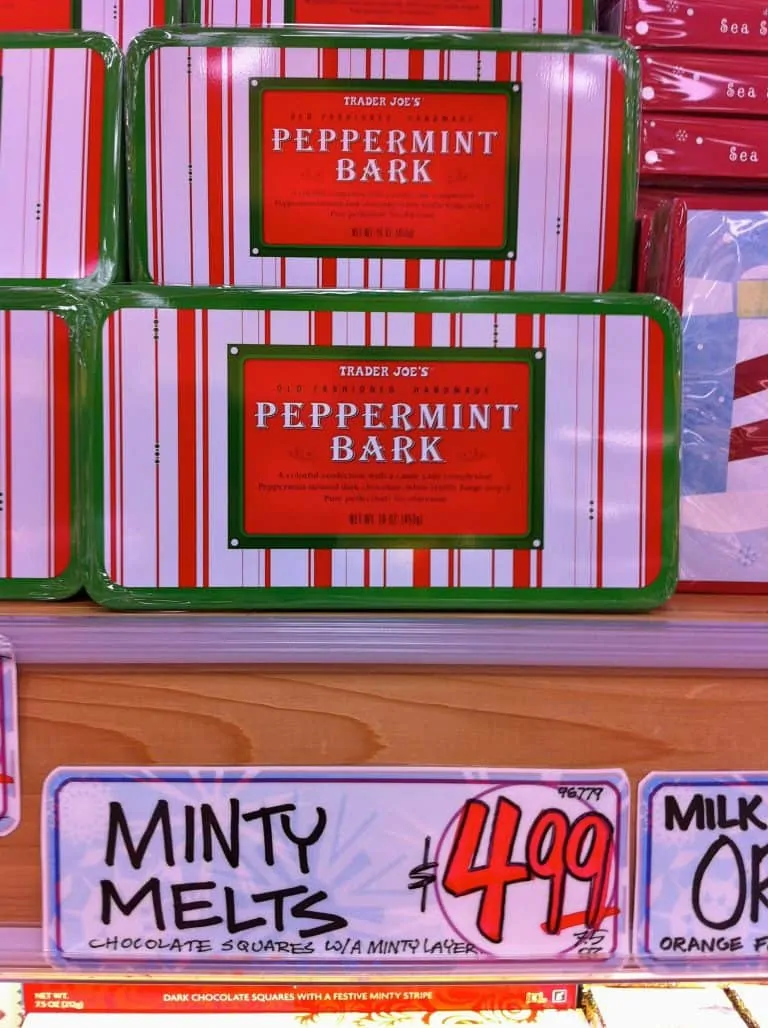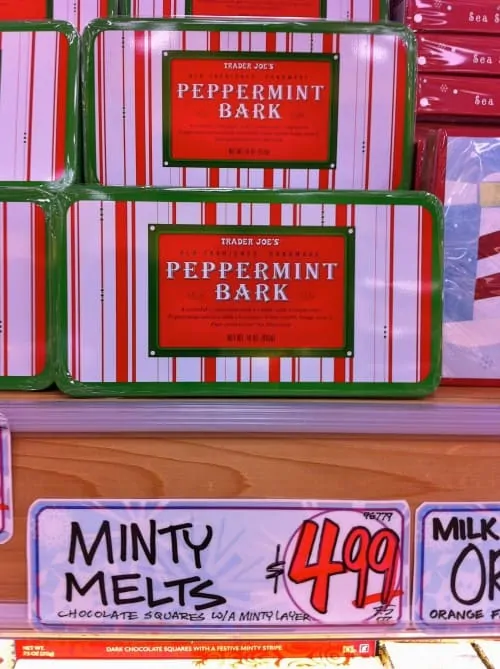 Dark Chocolate Minty Mallows – light and fluffy peppermint marshmallows drenched in smooth, dark chocolate.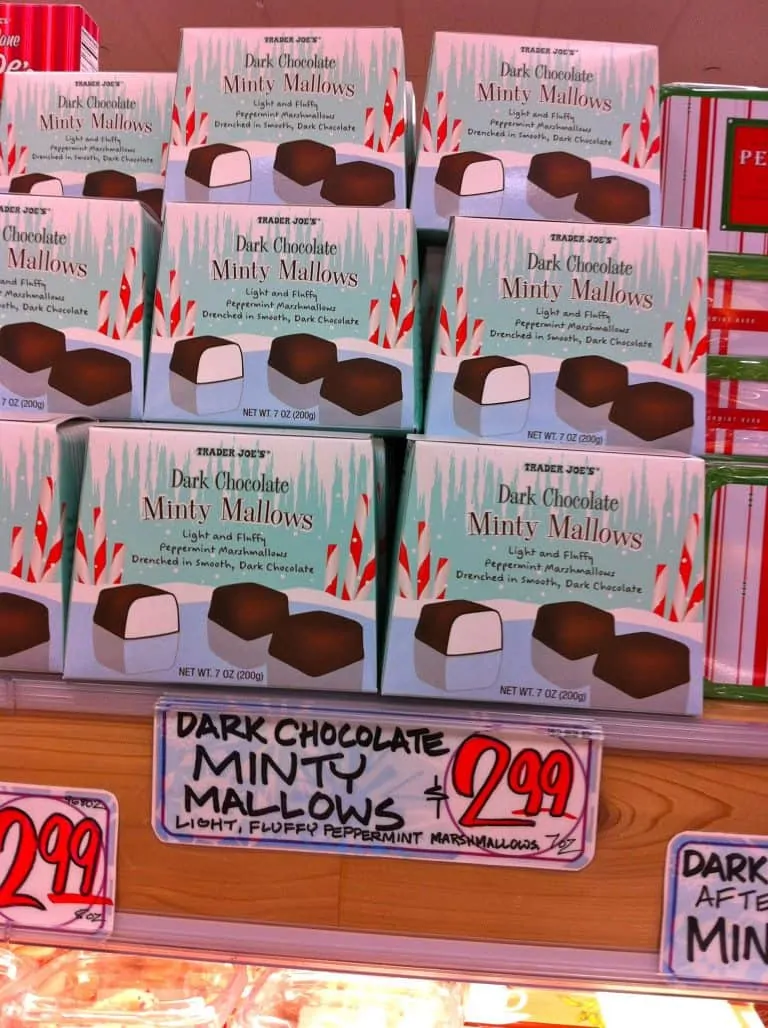 Trader Joe's Mini Peppermint Waffle Cookies. They are really rocking the peppermint this year!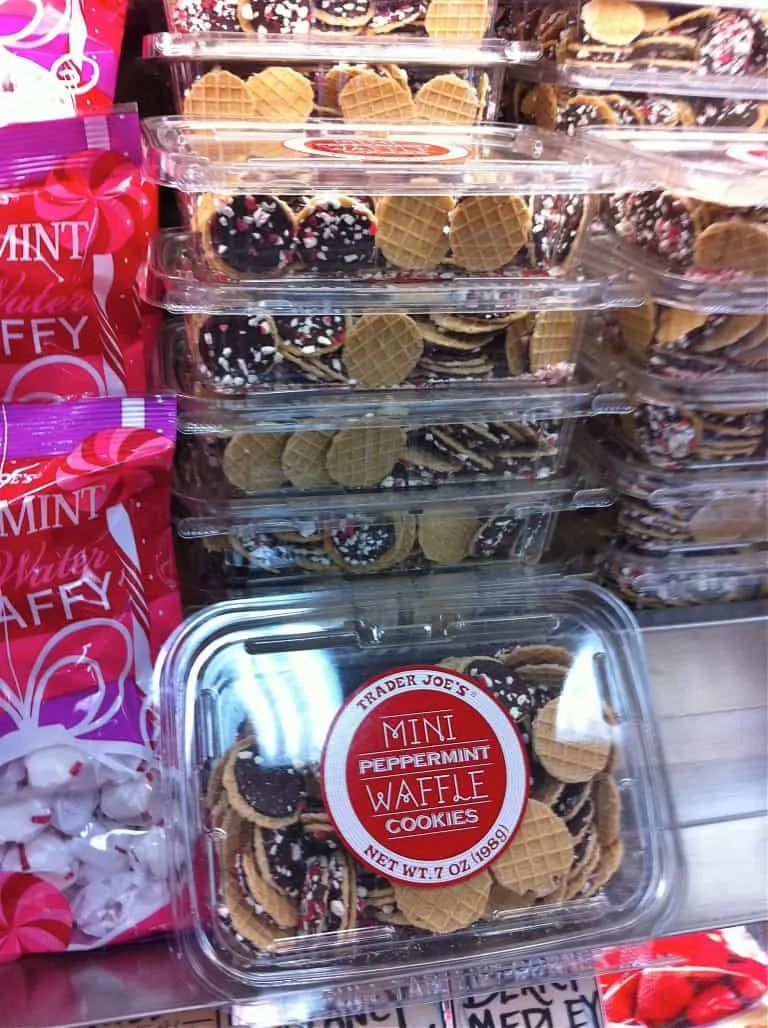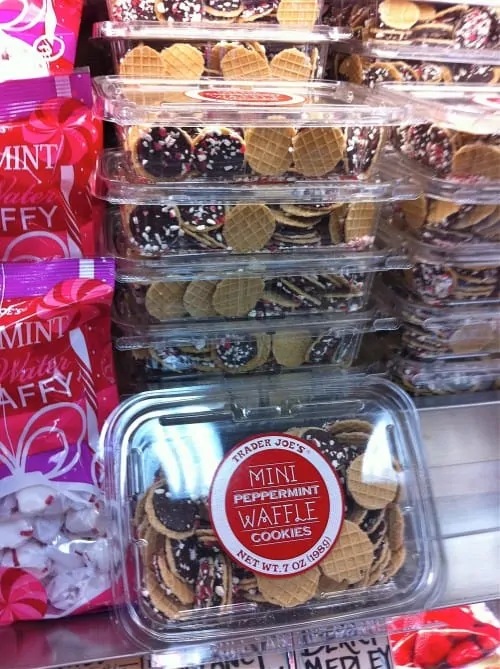 Peppermint Salt Water Taffy.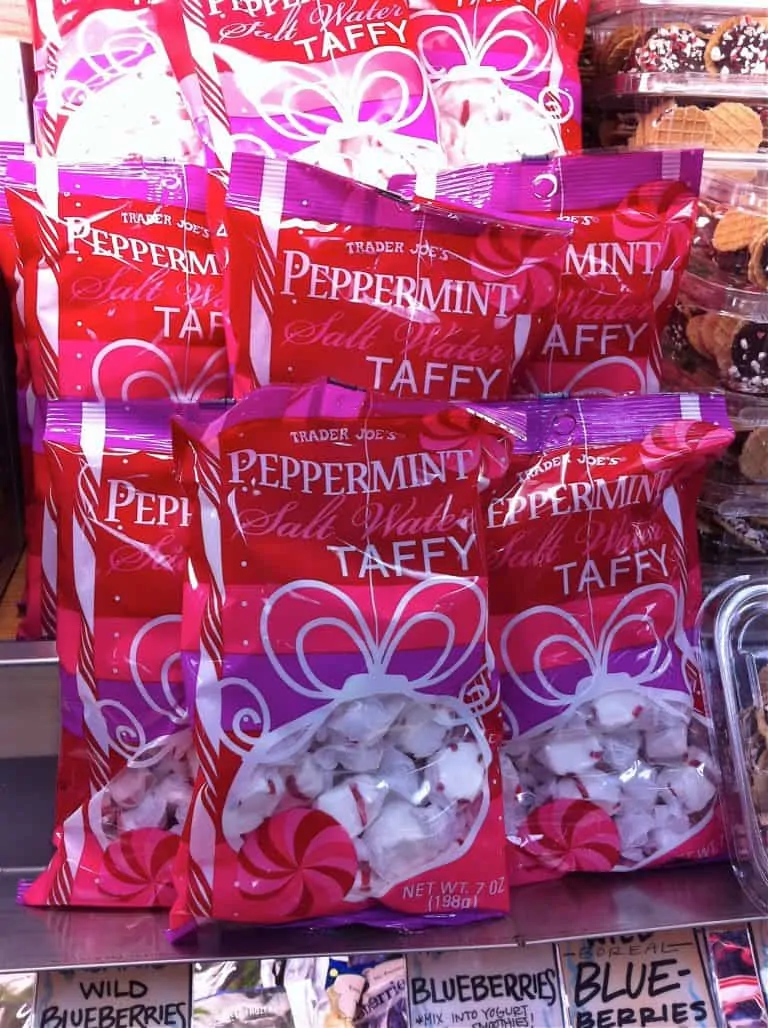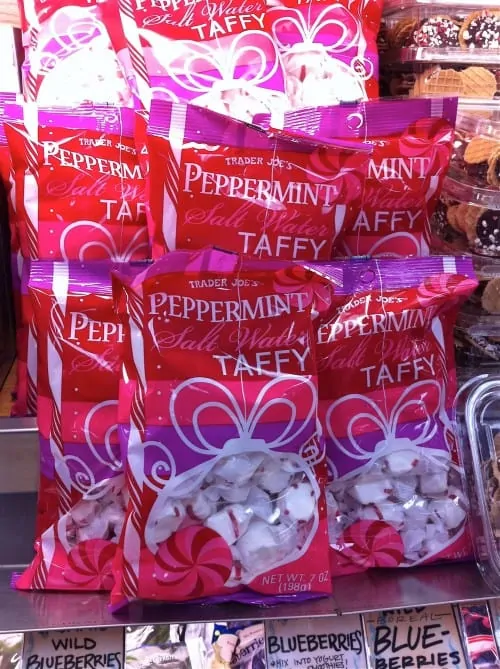 Mini Candy Cane Cookies.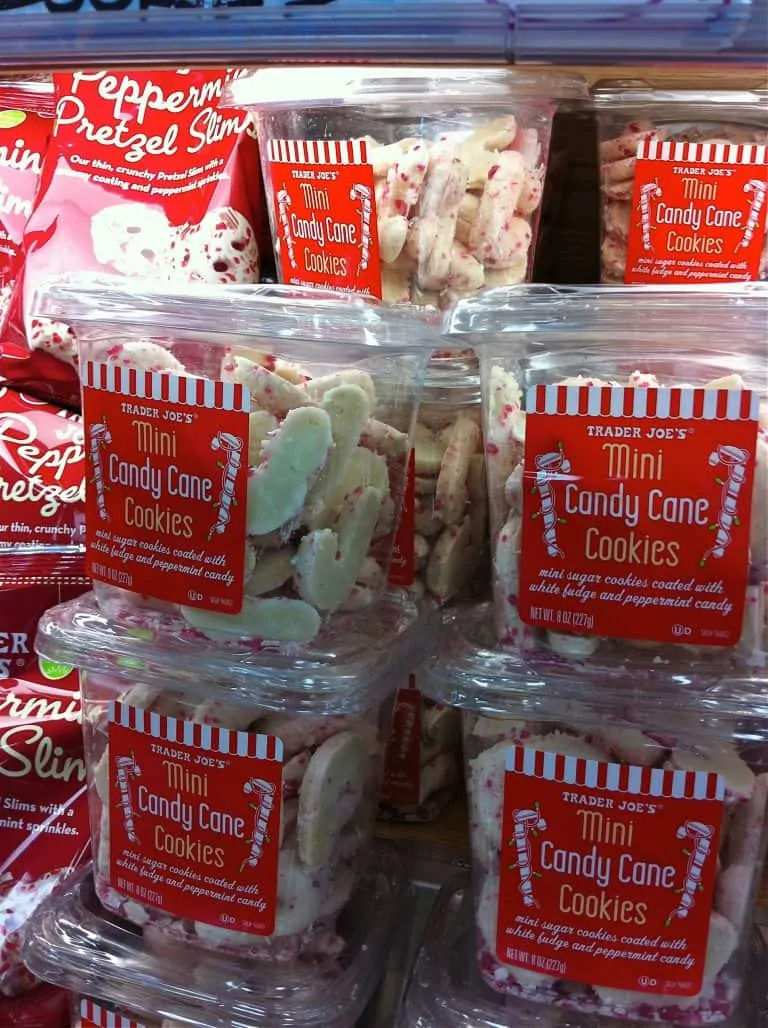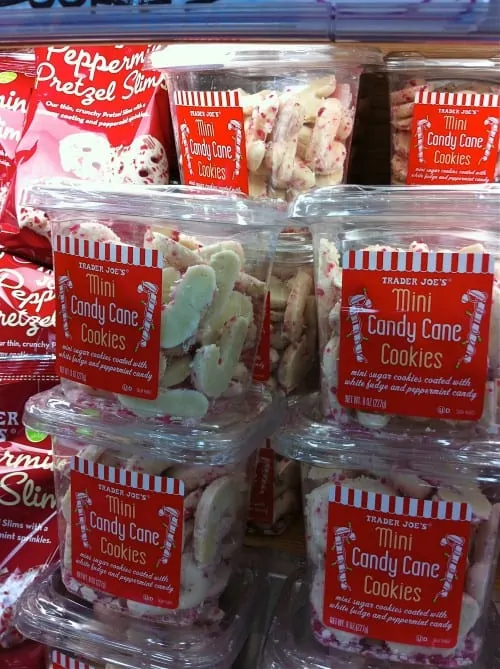 Trader Joe's Minty Melts – dark chocolate squares with a festive minty stripe.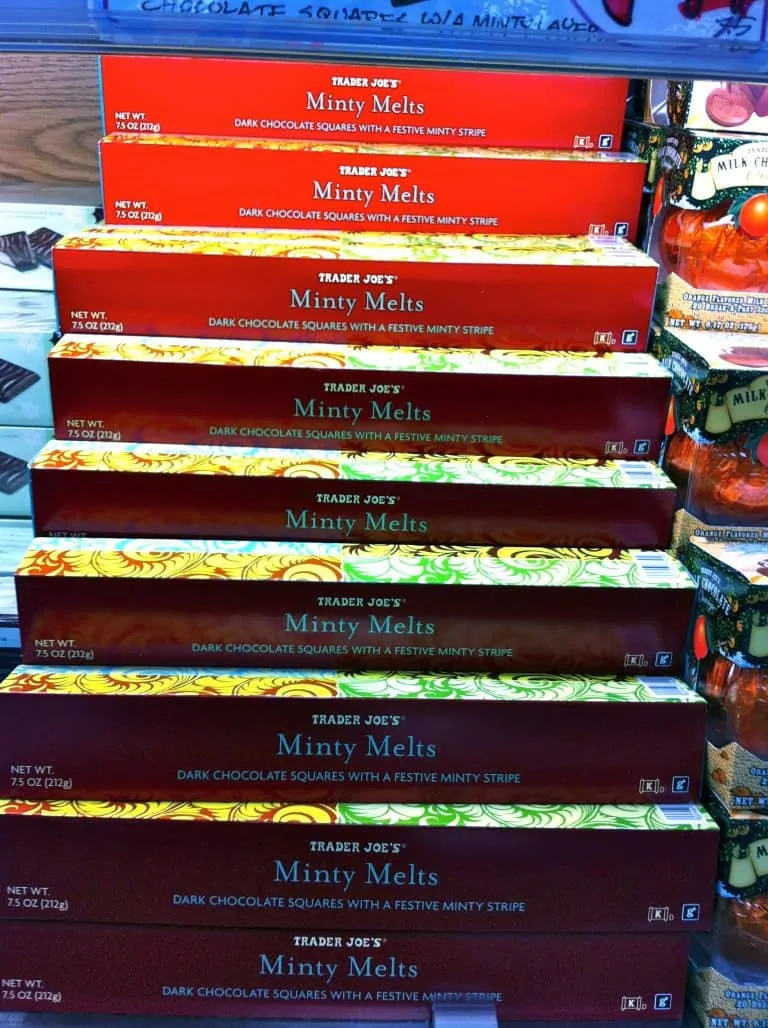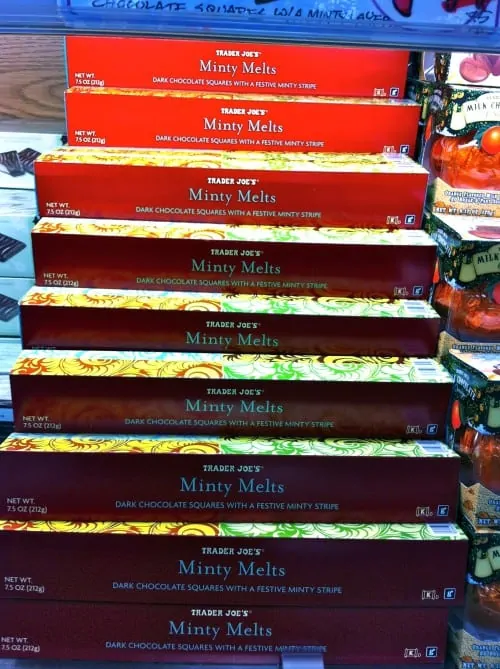 I think that covers most of the great peppermint items that they had. Let's move on to some other great sweet treats!
Trader Joe's Peanut Brittle.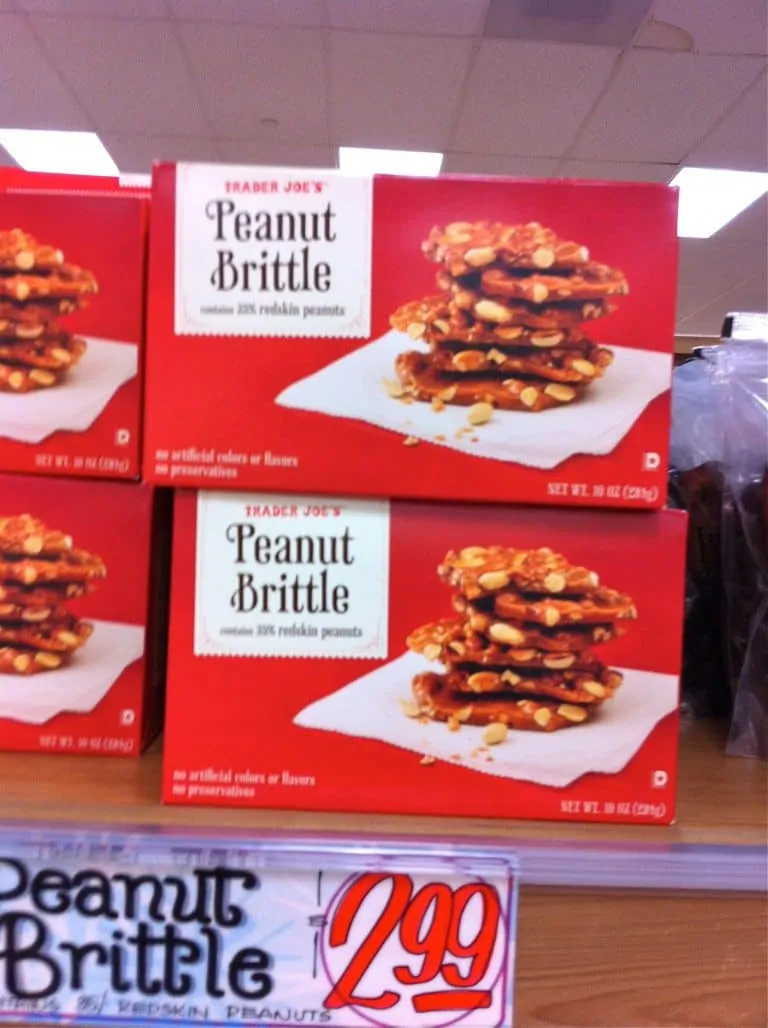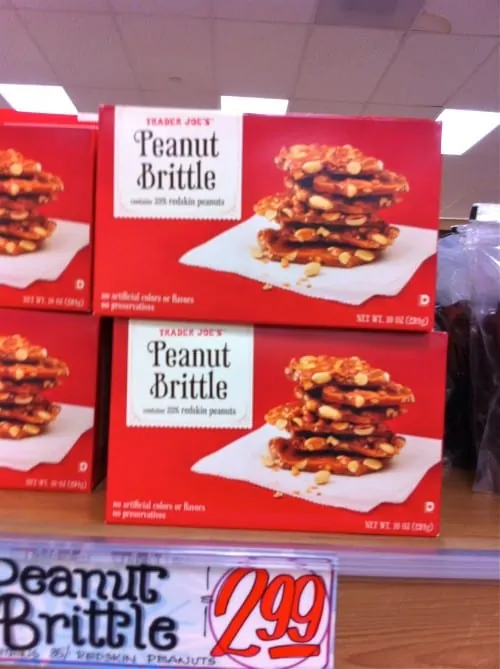 Trader Joe's English Toffee.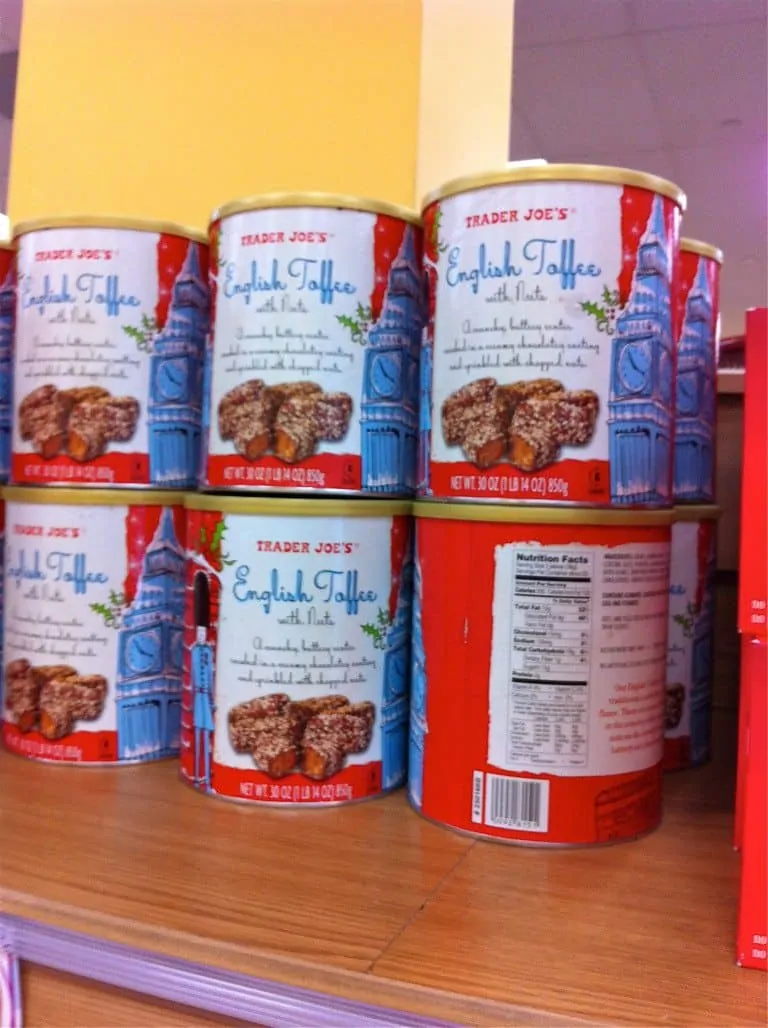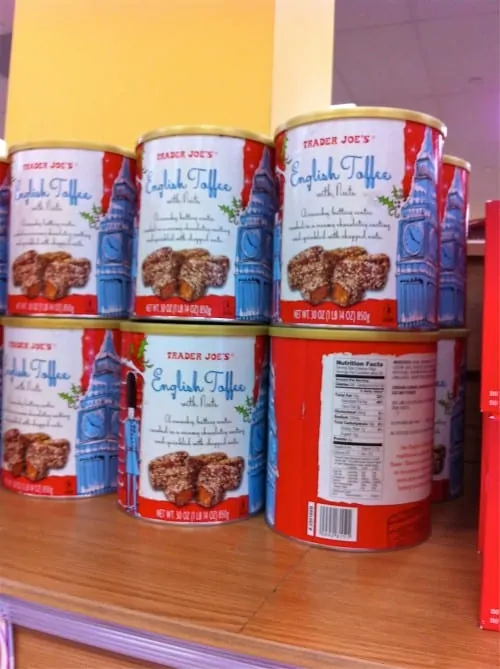 Trader Joe's Merry Mingle – cranberries, pecans and caramel don their dark chocolate apparel, creating a heaping helping of holiday candy.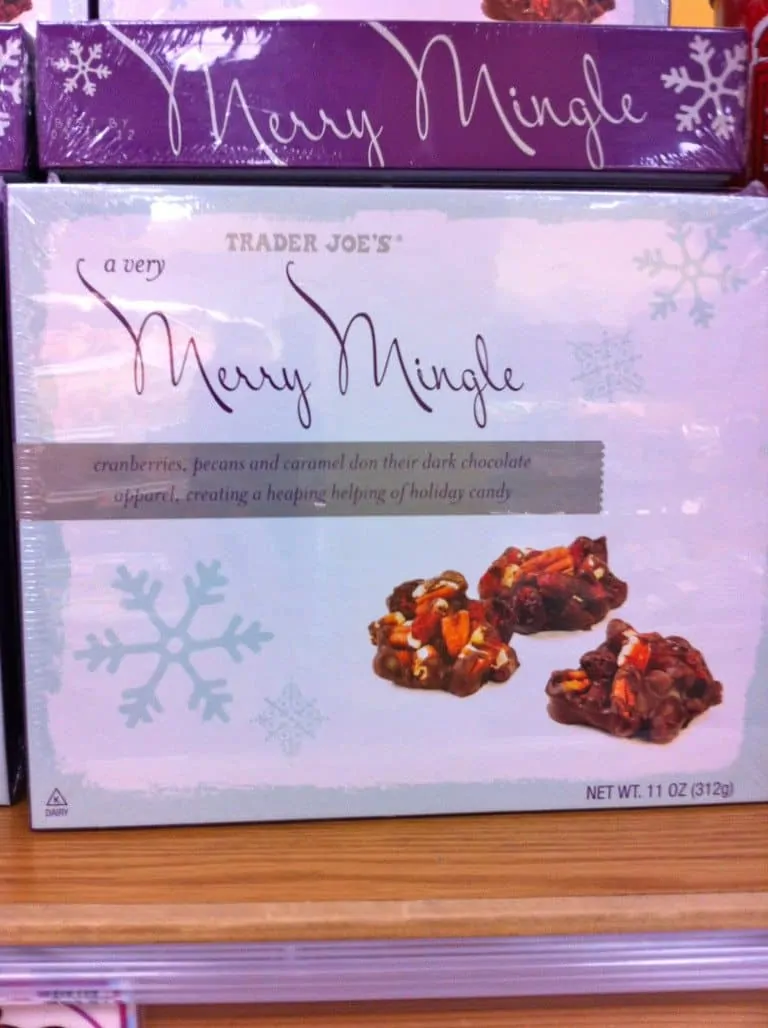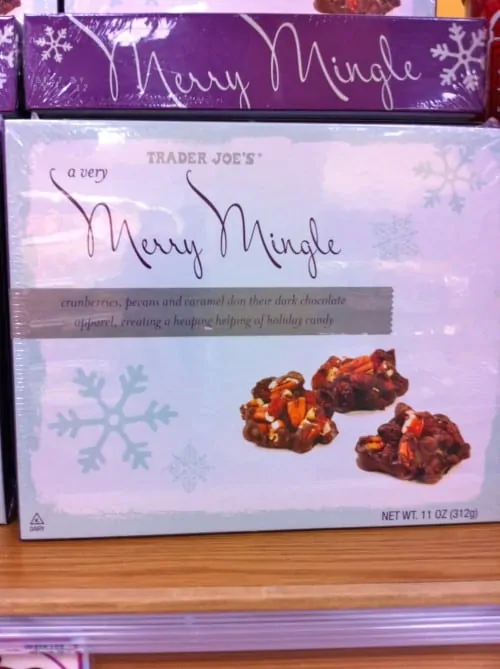 Assorted Chocolates.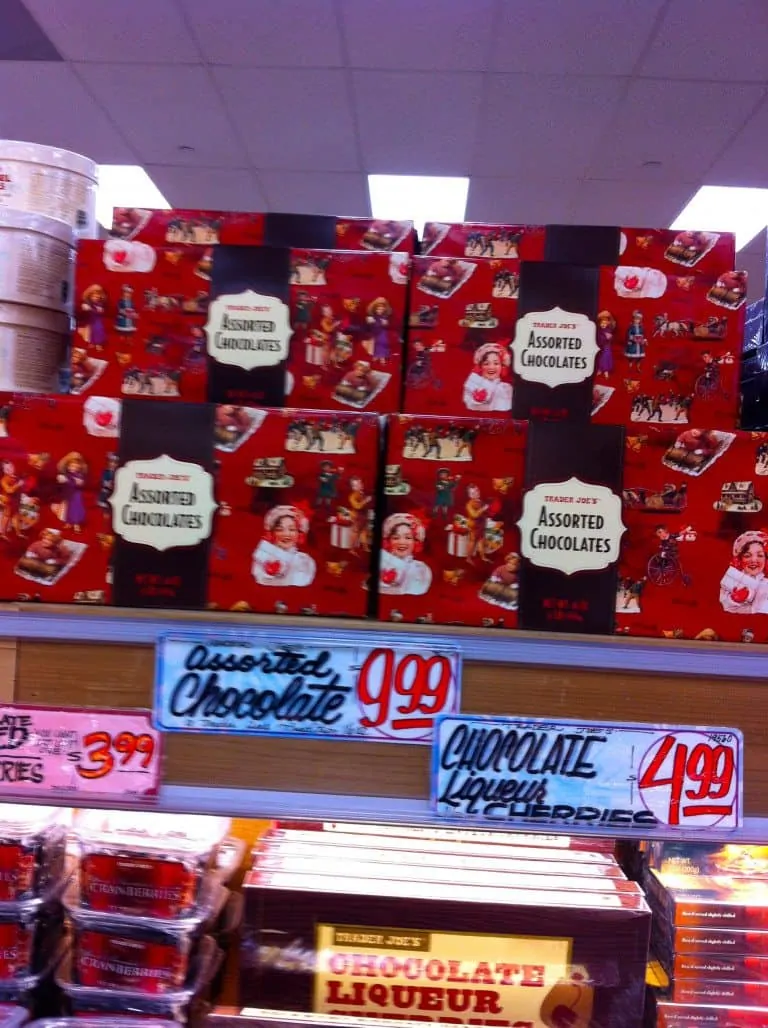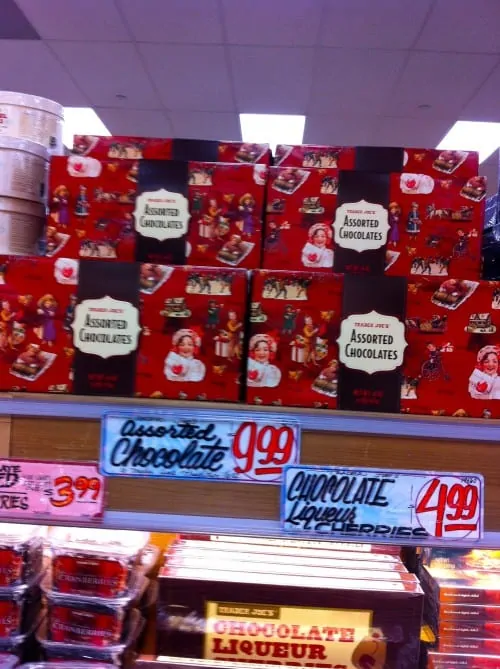 Milk Chocolate Salted Caramel Butter Cookies. Um, yes please!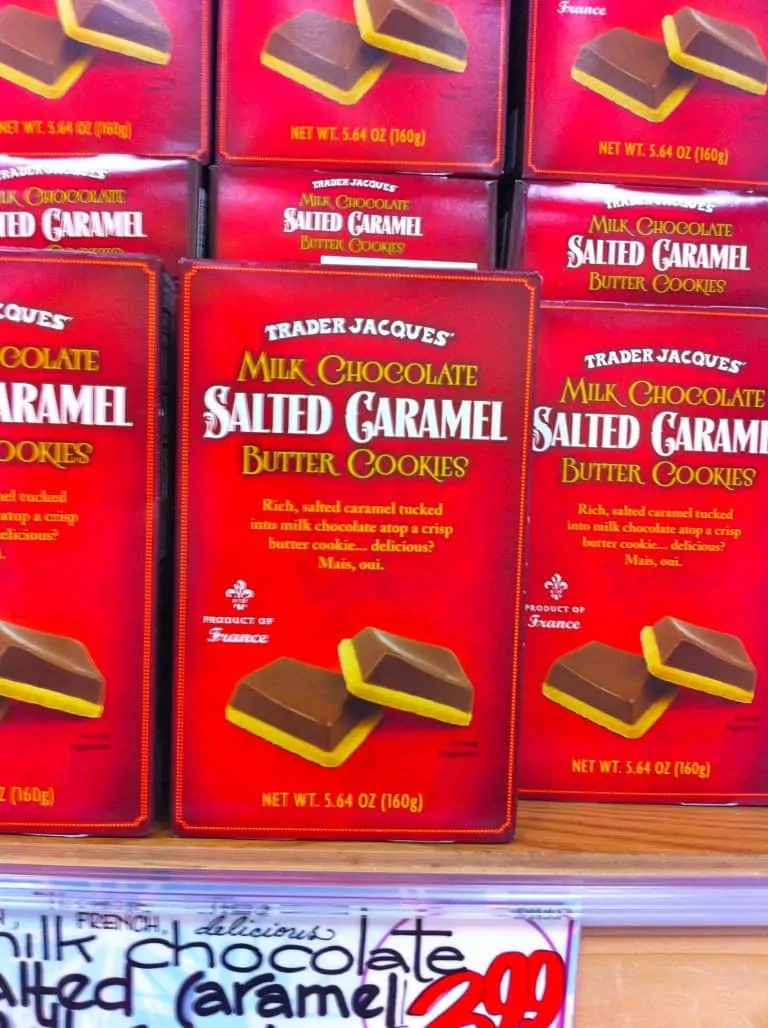 Trader Joe's Dark Chocolate Sea Salt Caramels. I'm banging my head against my keyboard wondering how I walked out without these. Dark Chocolate? Sea Salt? Caramel? It's like they made them just for me!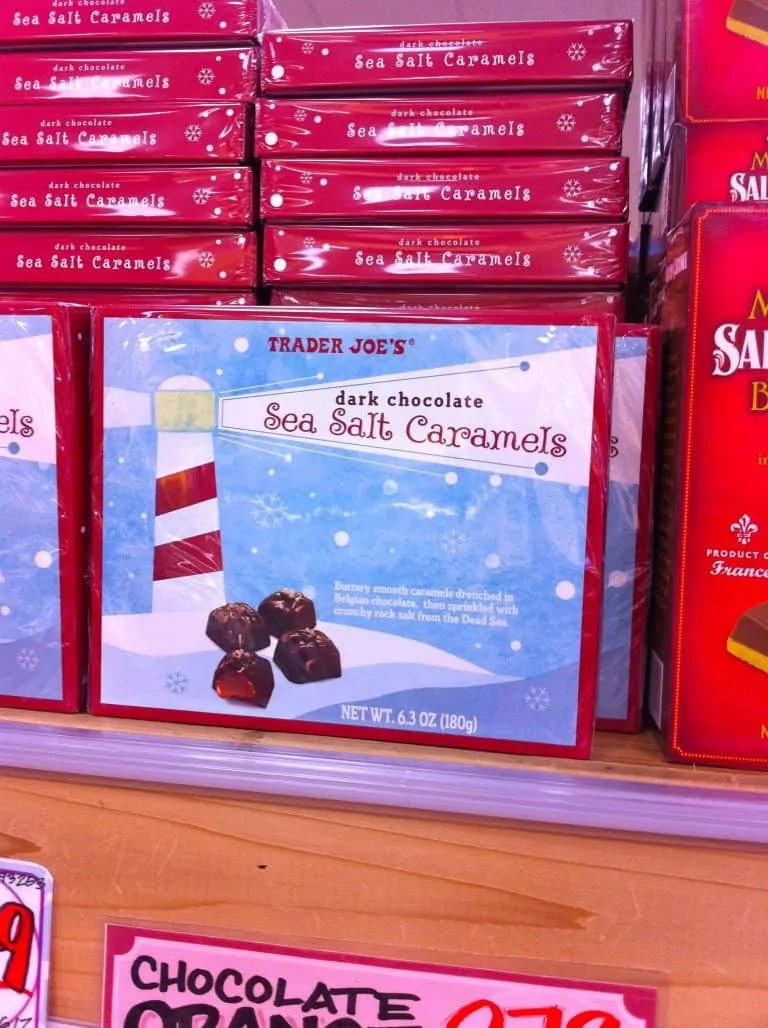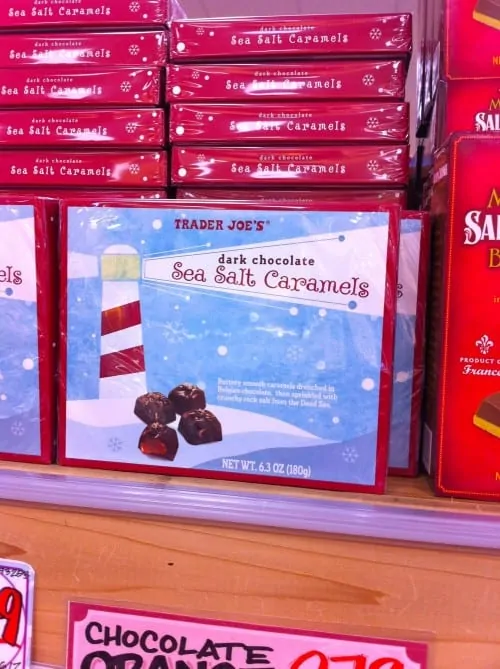 Chewy Egg Nog Cookies – I will have to pick some of these up for my "nog" loving hubby.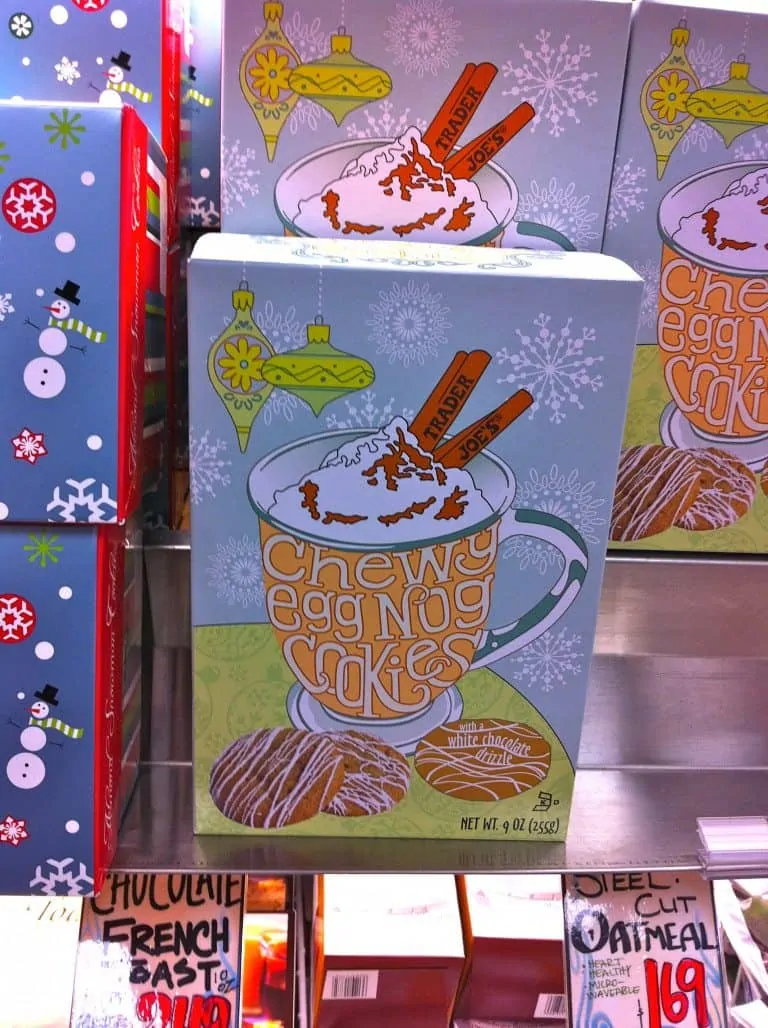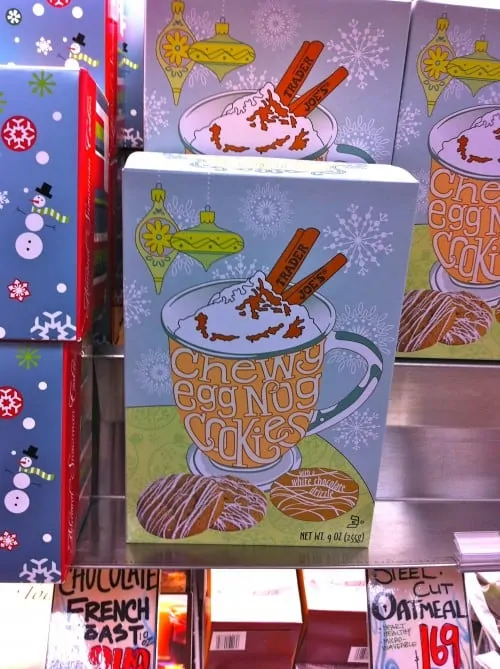 Almond Snowman Cookies.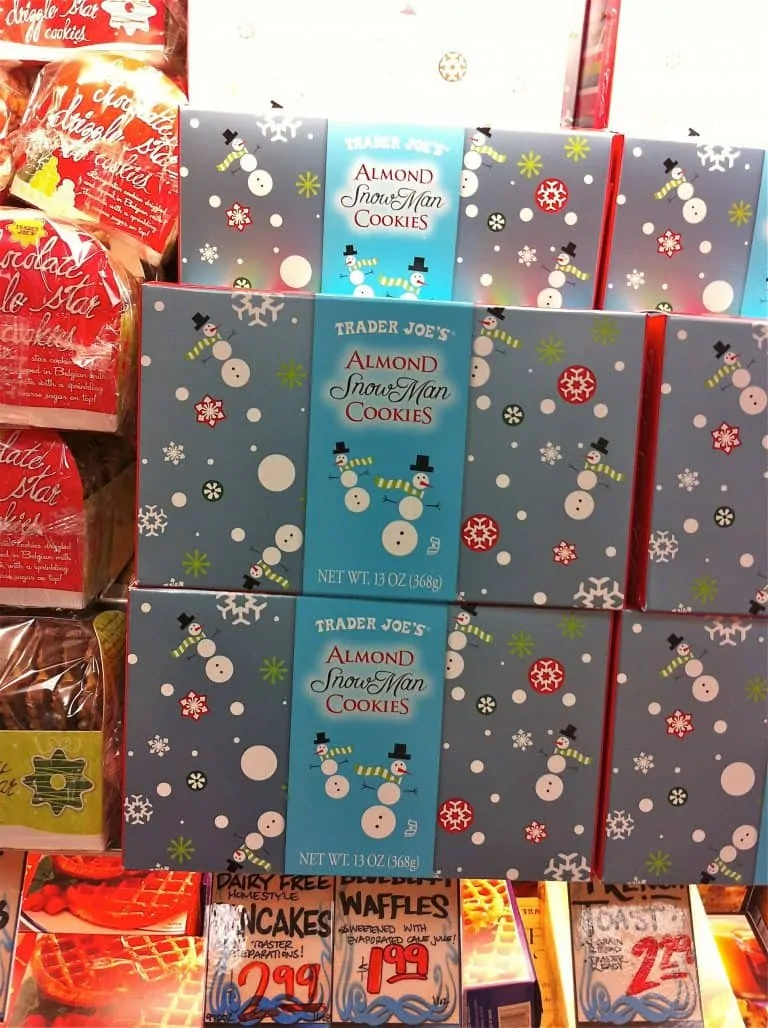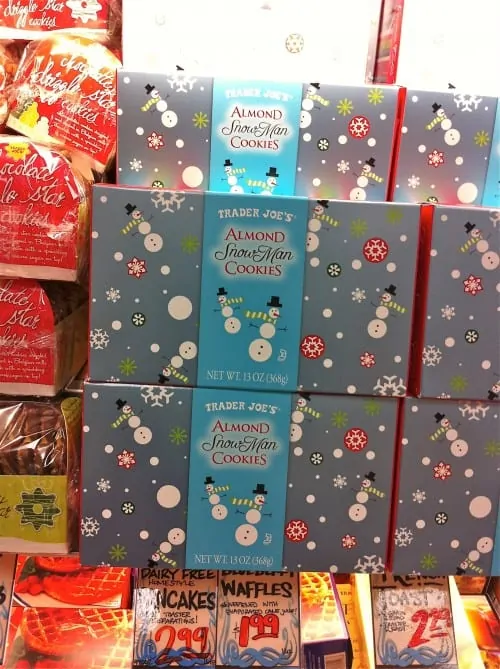 Chocolate Drizzle Star Cookies.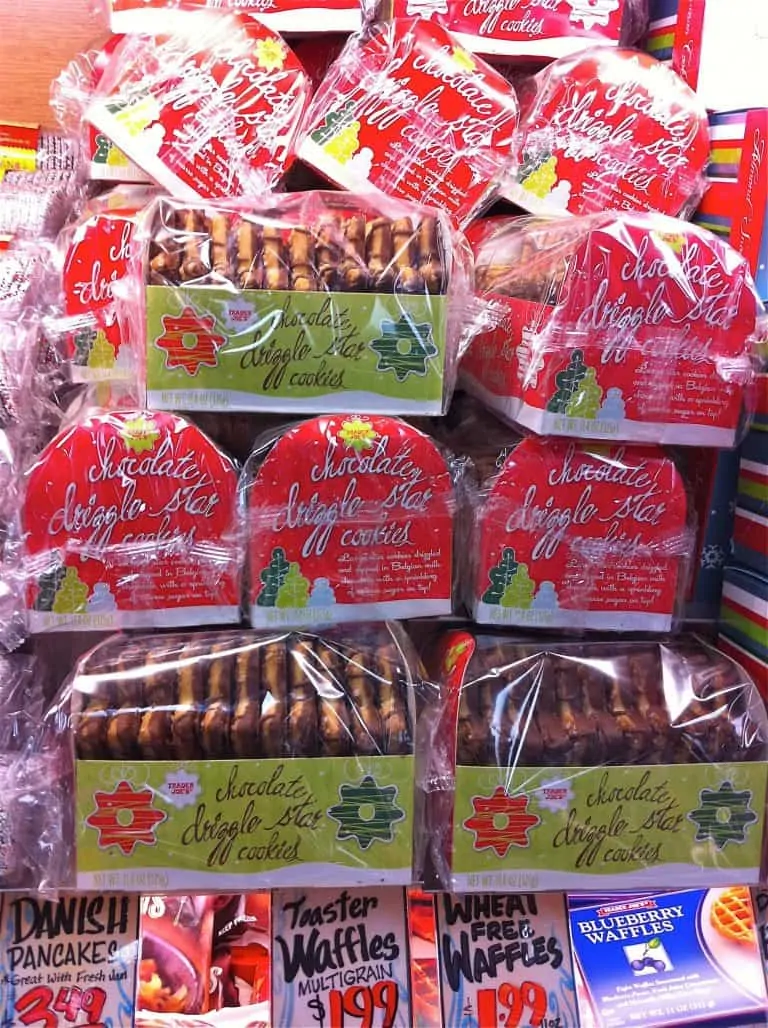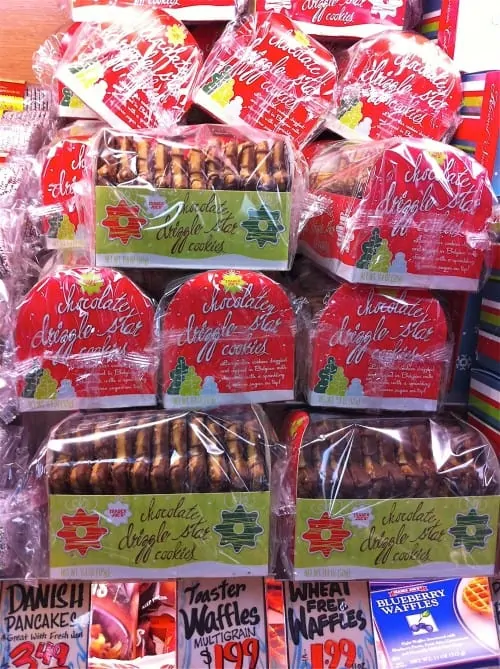 Chocolate Rings With Sprinkles.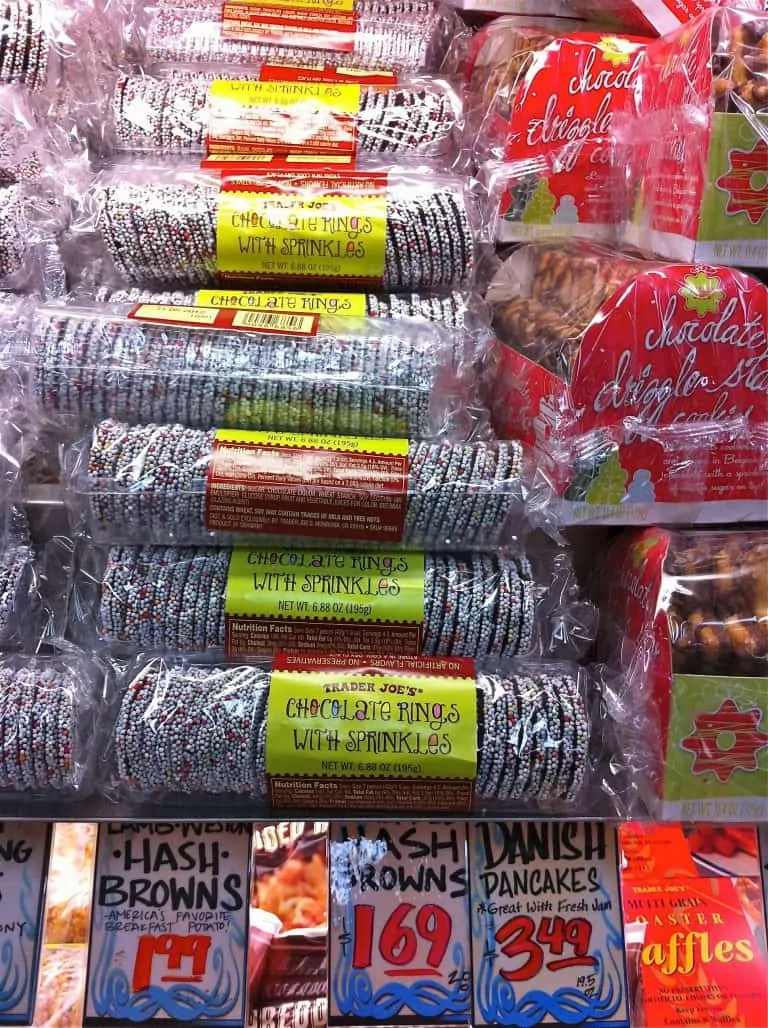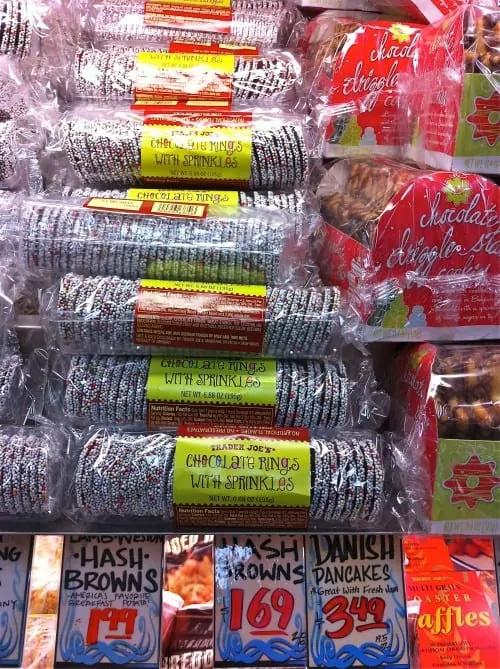 These are one of my favorites – Dark Chocolate Stars Shortbread Cookies. I'm bummed that they now say they may contain tree nuts, as my kiddo loves them, but I'm sure we can find a number of other great treats to take her mind off of them.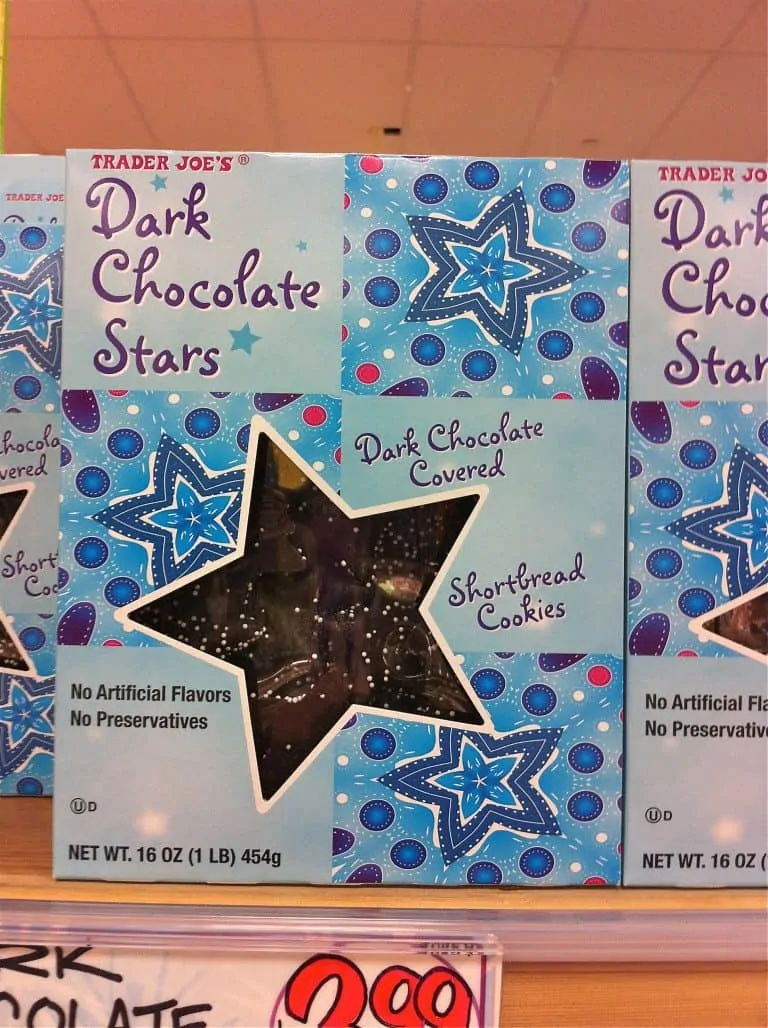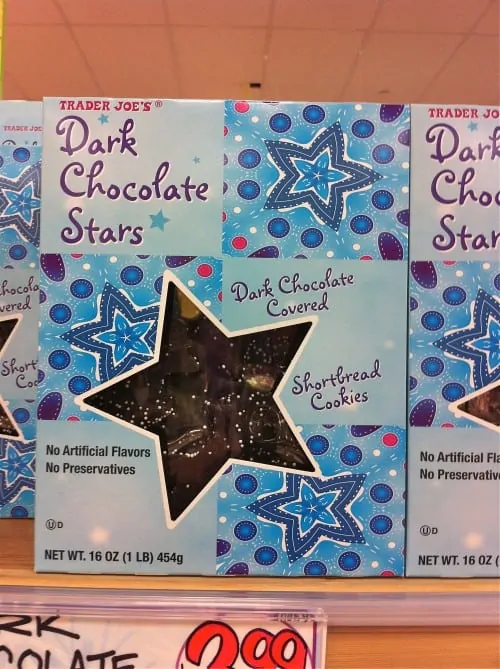 Gingerbread Man Kit – these are great, fun and easy to do. Nice to have a few on hand and would be perfect for kids at a holiday party.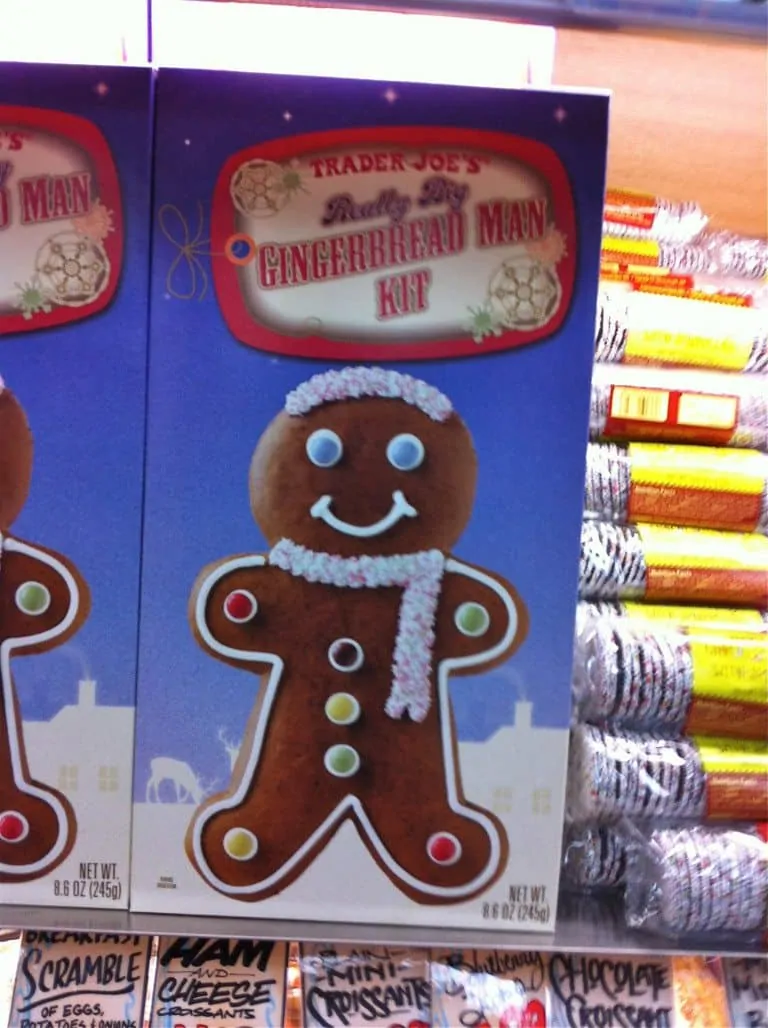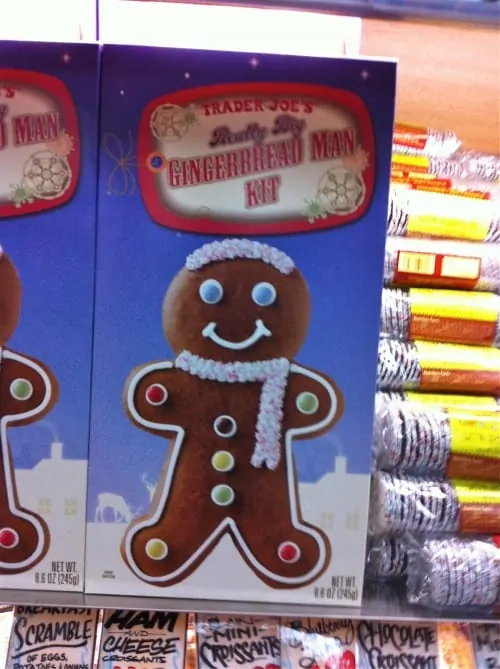 Mini Gingerbread Men.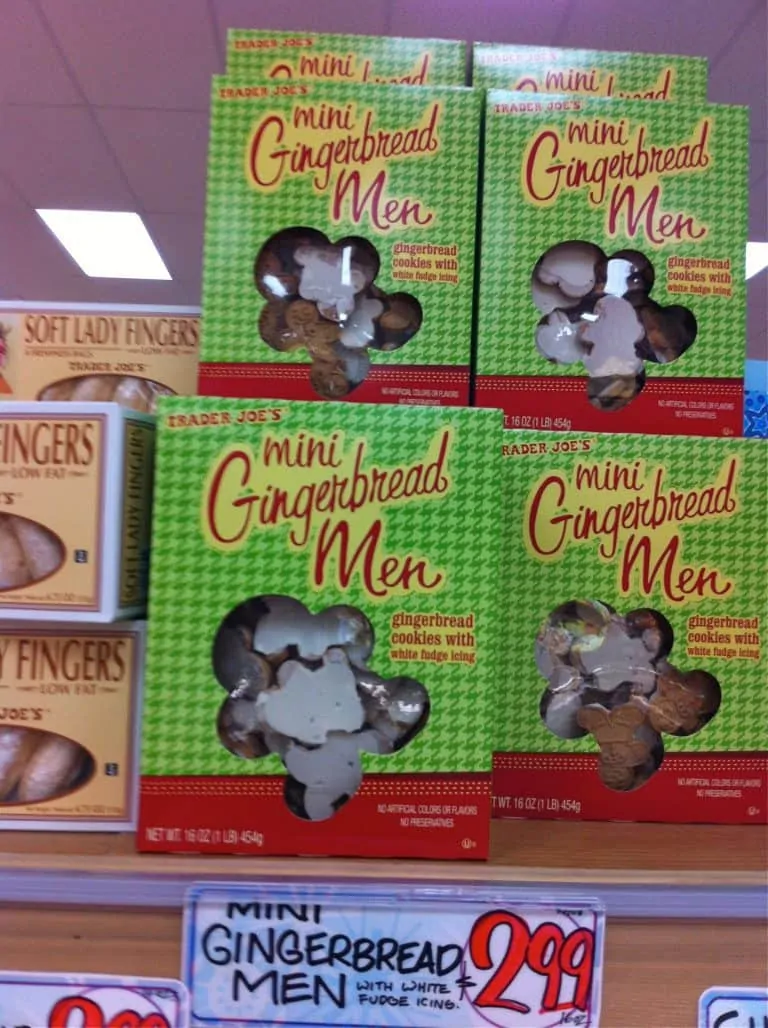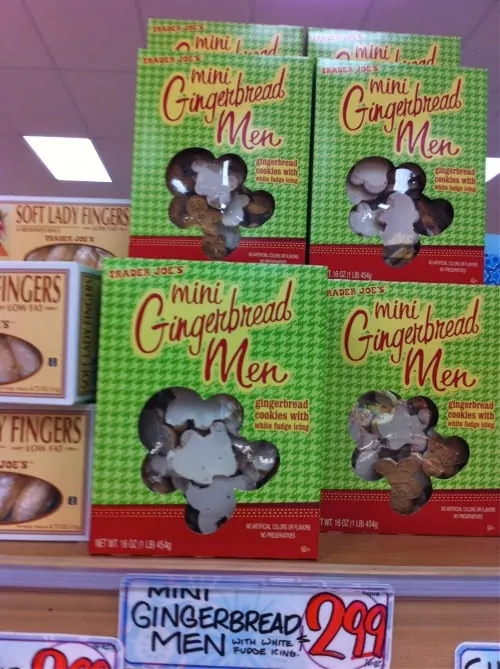 Gingerbread House Kit.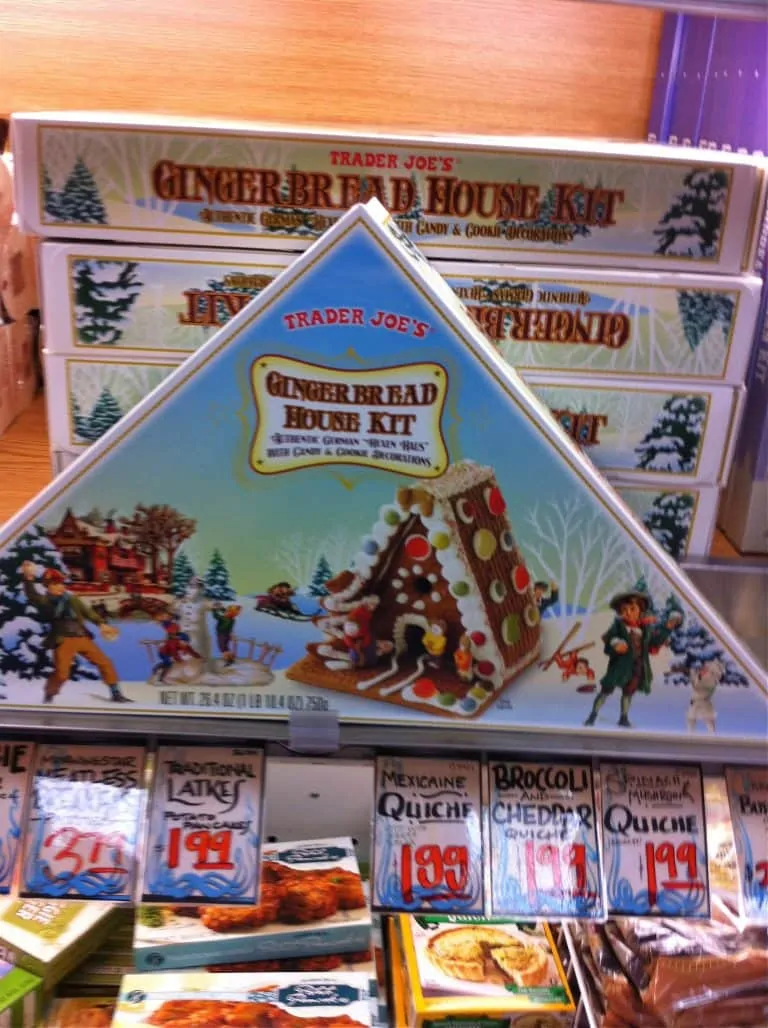 Edel-Marzipanstollen.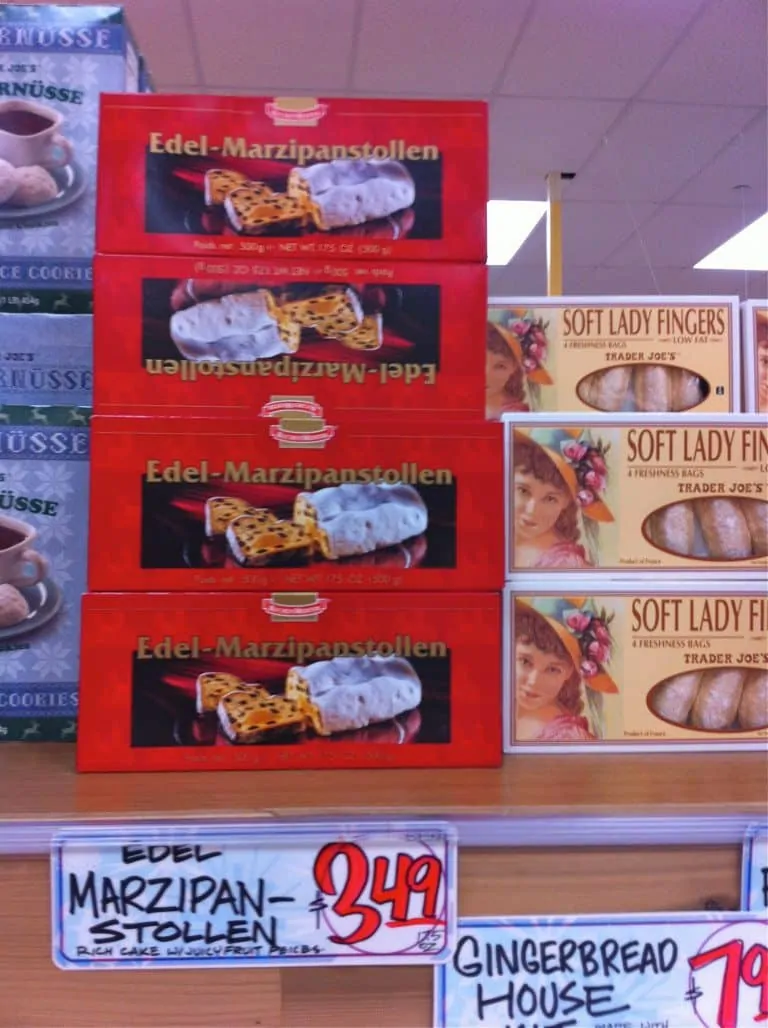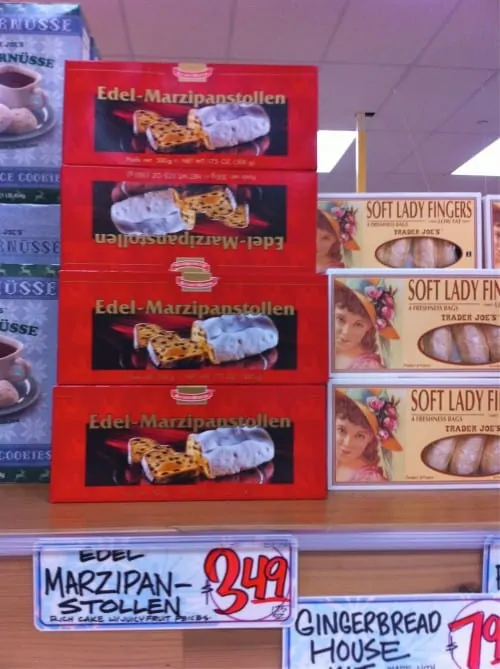 Trader Joe's Pfeffernusse.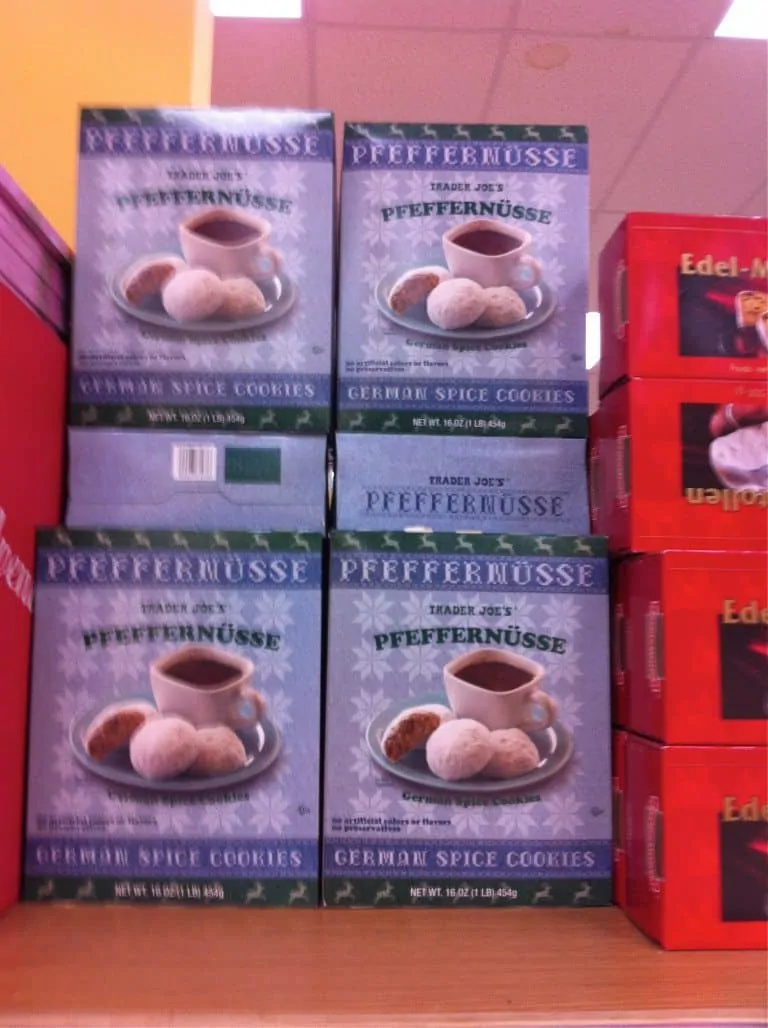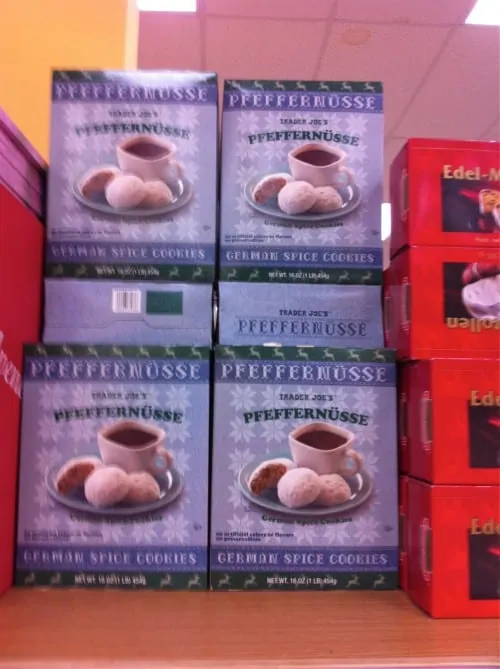 One of my favorite traditions – the chocolate Advent calendar! Trader Joe's is the one place I know I can count on to have them each year. When my oldest gets home from school I'll have to let her pick which style she would like this year.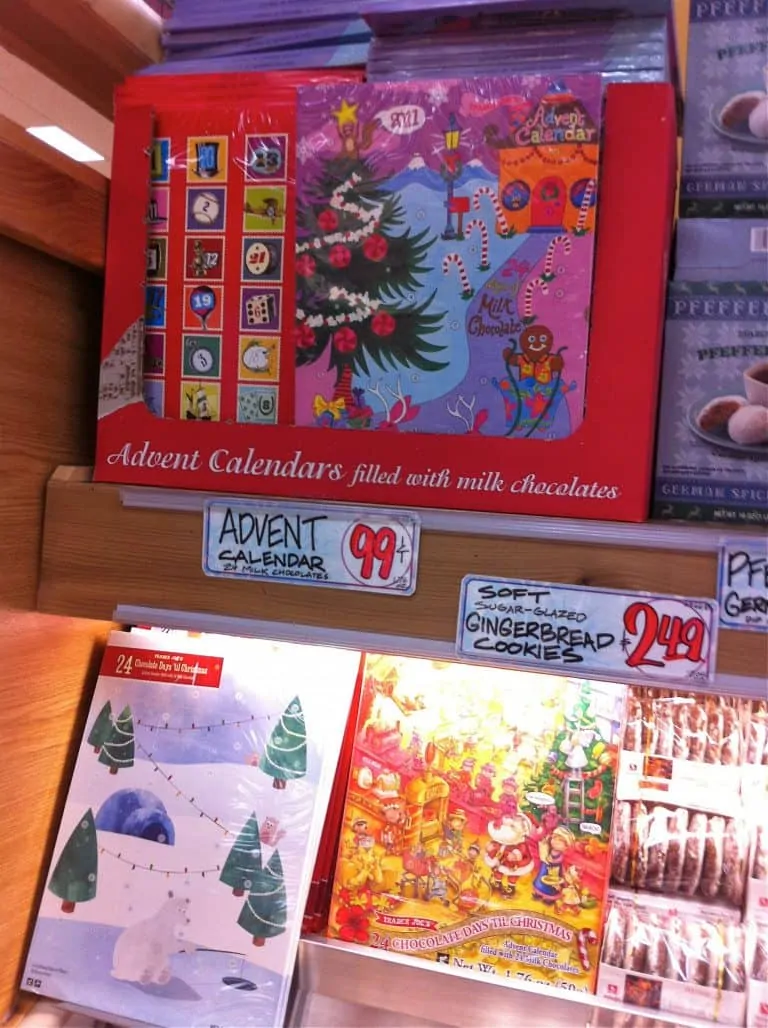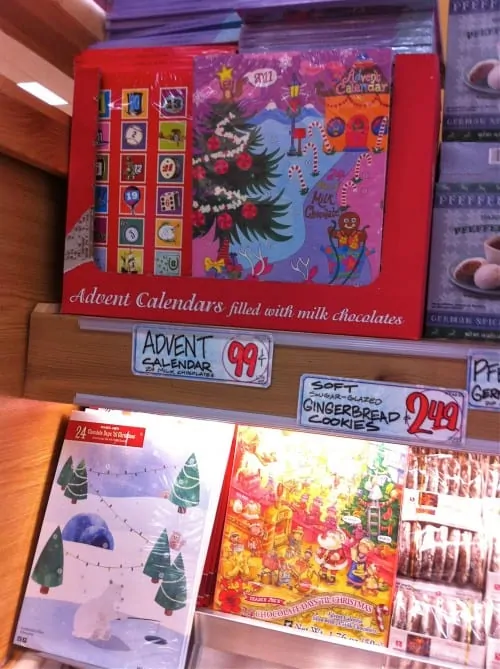 Wide shot! All of the items I've shown so far, I found in the fridge/freezer isle.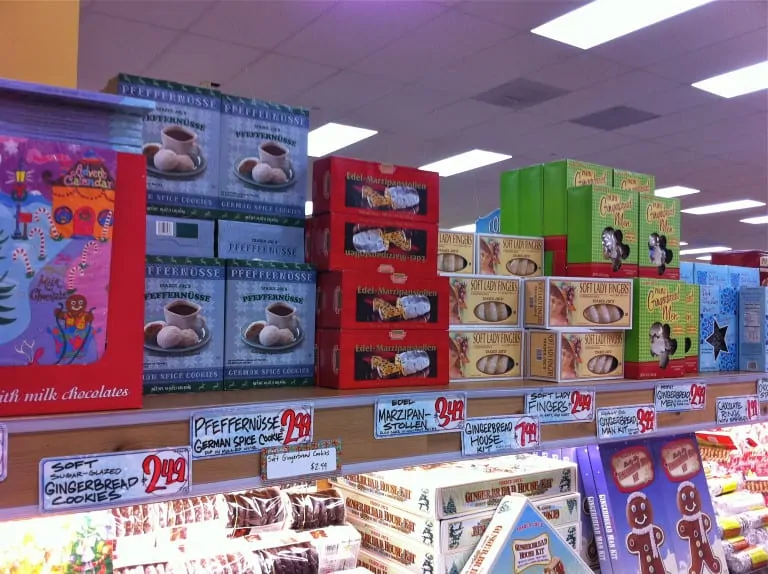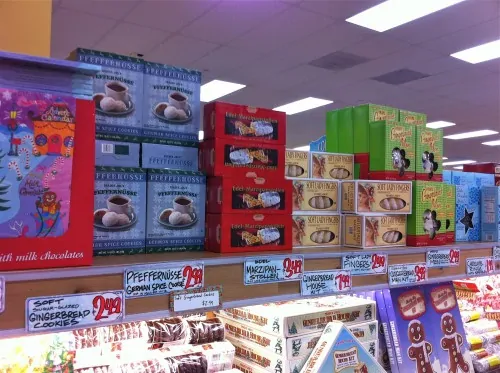 Now for a bit more variety, here's what I found when I finally pulled myself away from the amazing isle of holiday yumminess.
Maybe not "holiday" but S'mores Ice Cream Sandwiches? Wowza!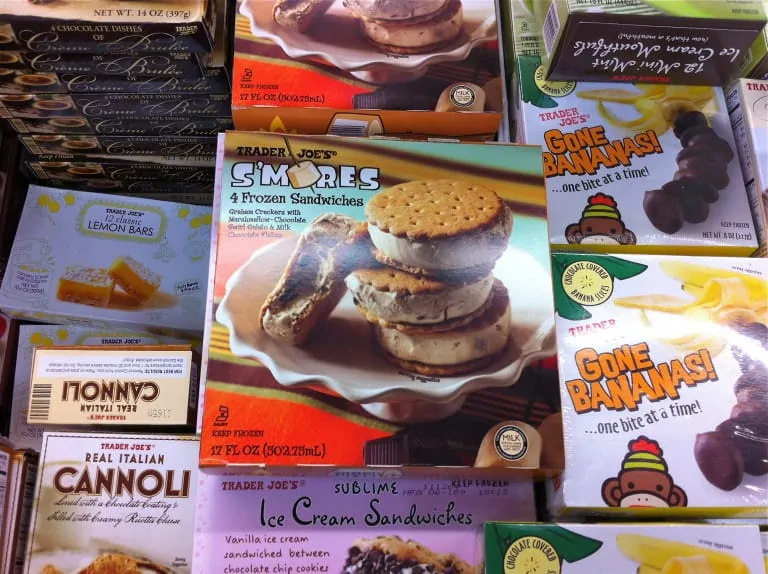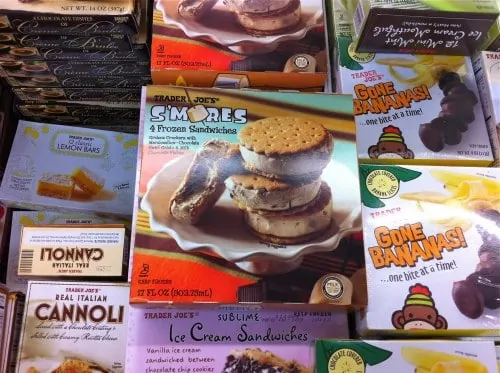 Pumpkin Pie and Pumpkin Souffles in the Trader Joe's Freezer section. Great price on those souffles!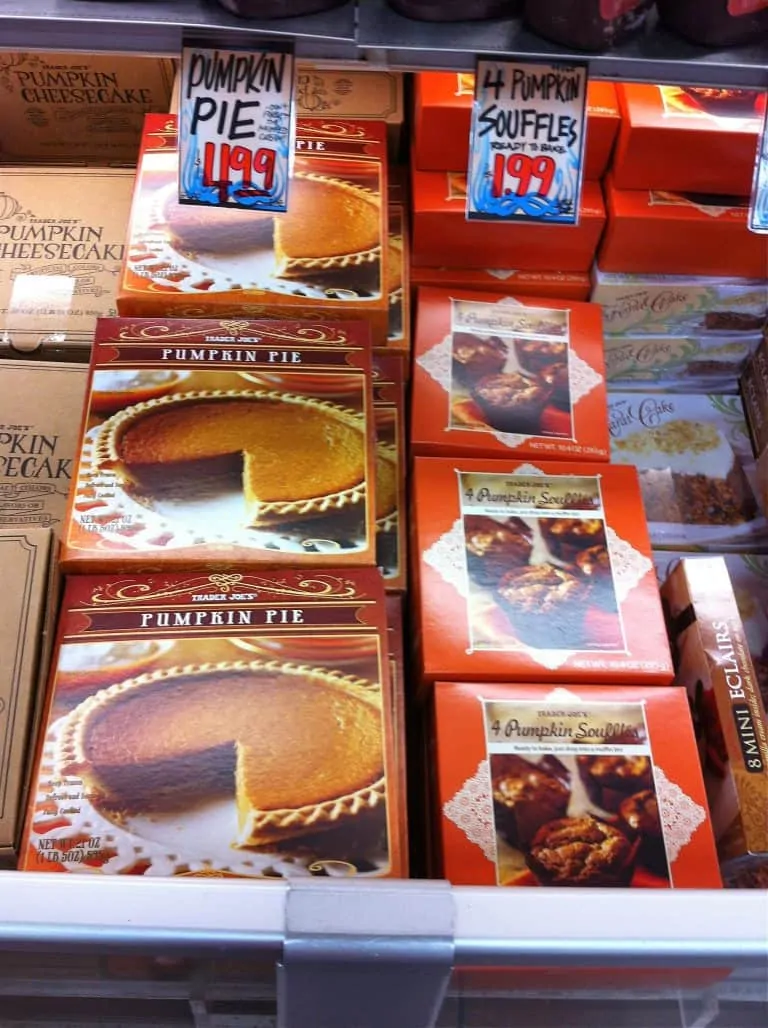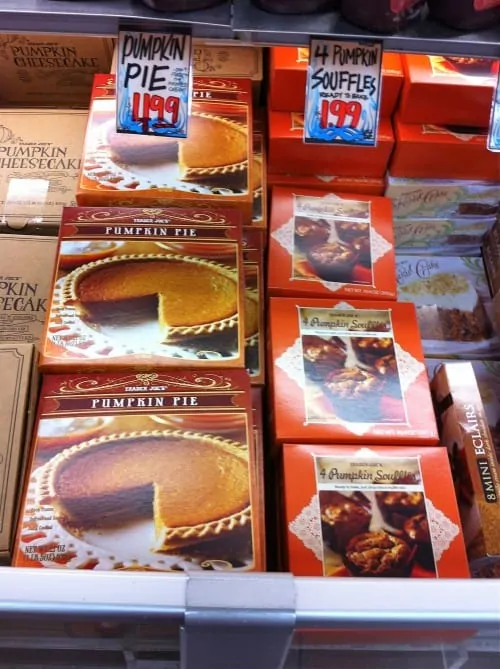 And pumpkin cheesecake!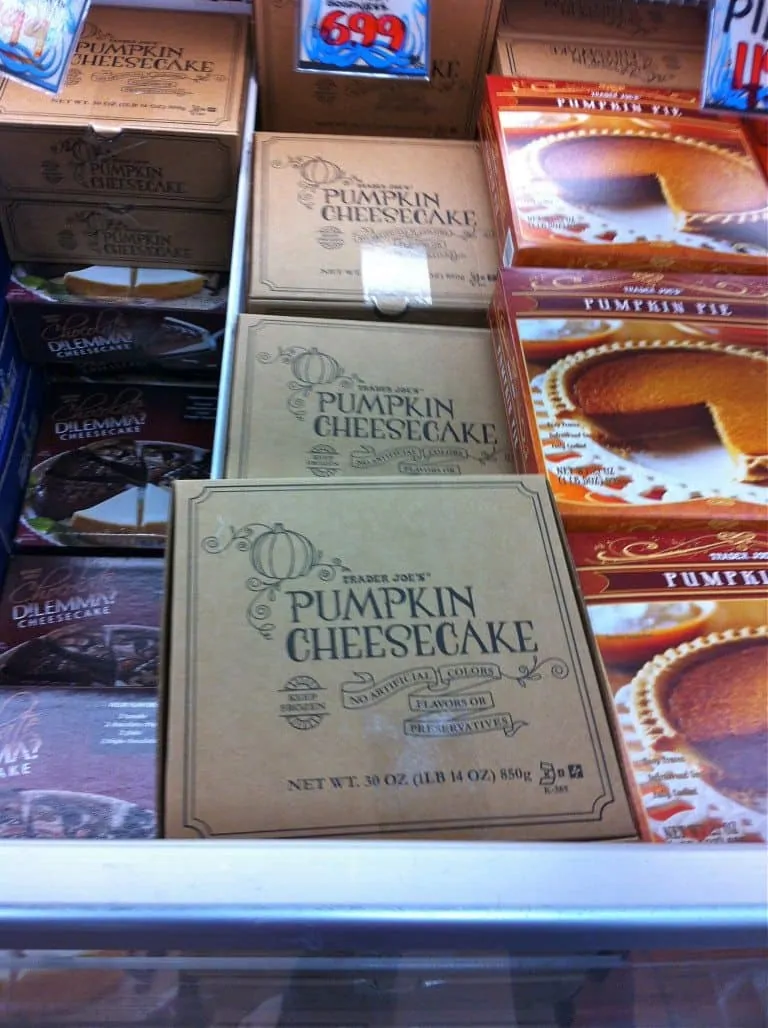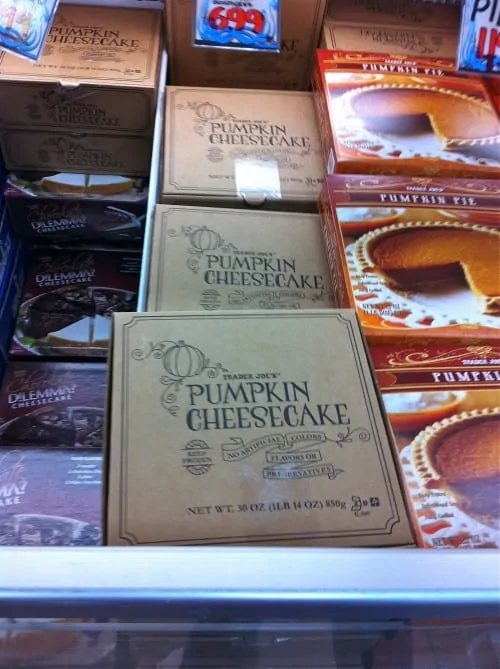 One of the most important ingredients this month – canned pumpkin!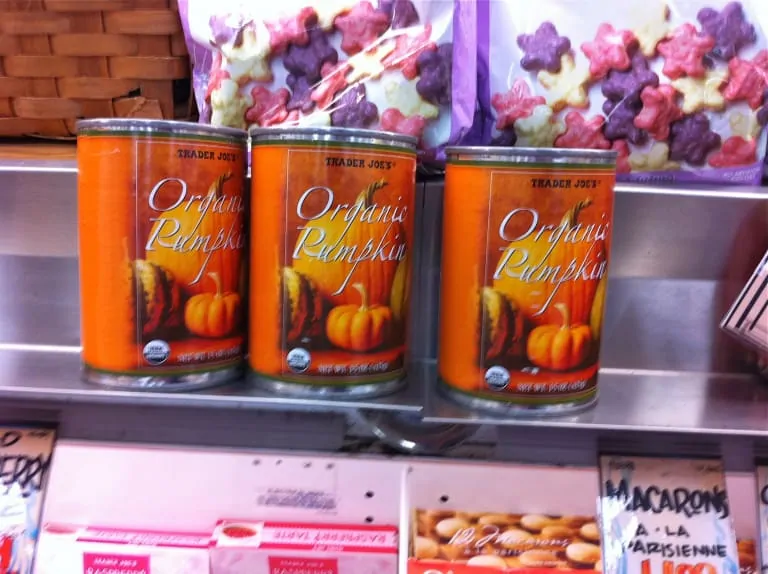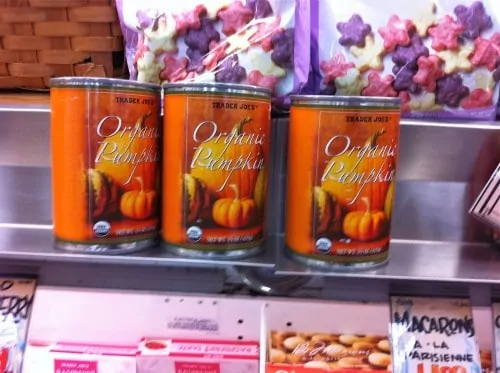 Some of their great mixes including Pumpkin Bread & Muffin Mix, Pumpkin Pancake & Waffle Mix and Apple Bread Mix.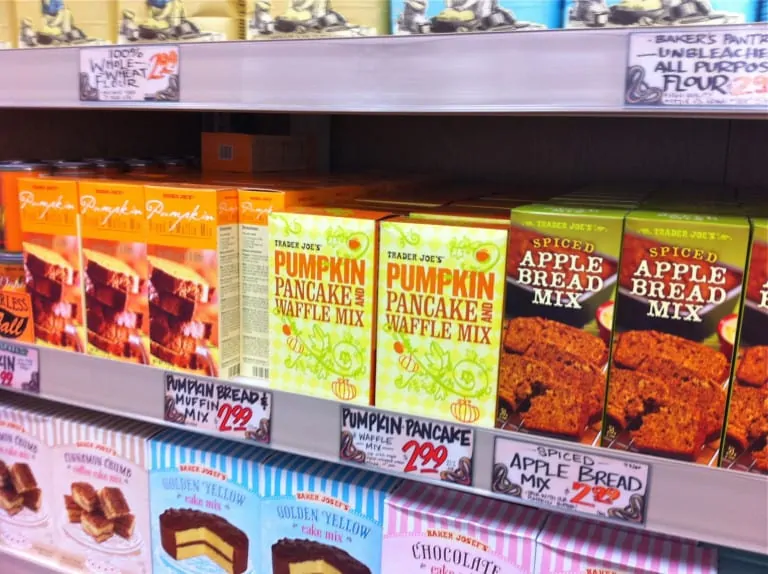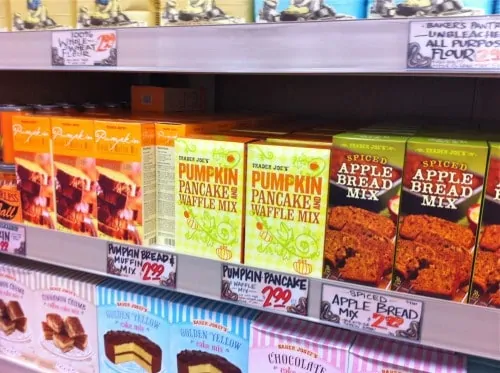 Trader Joe's Winter Blend Ground Coffee and Vanilla & Cinnamon Black Tea.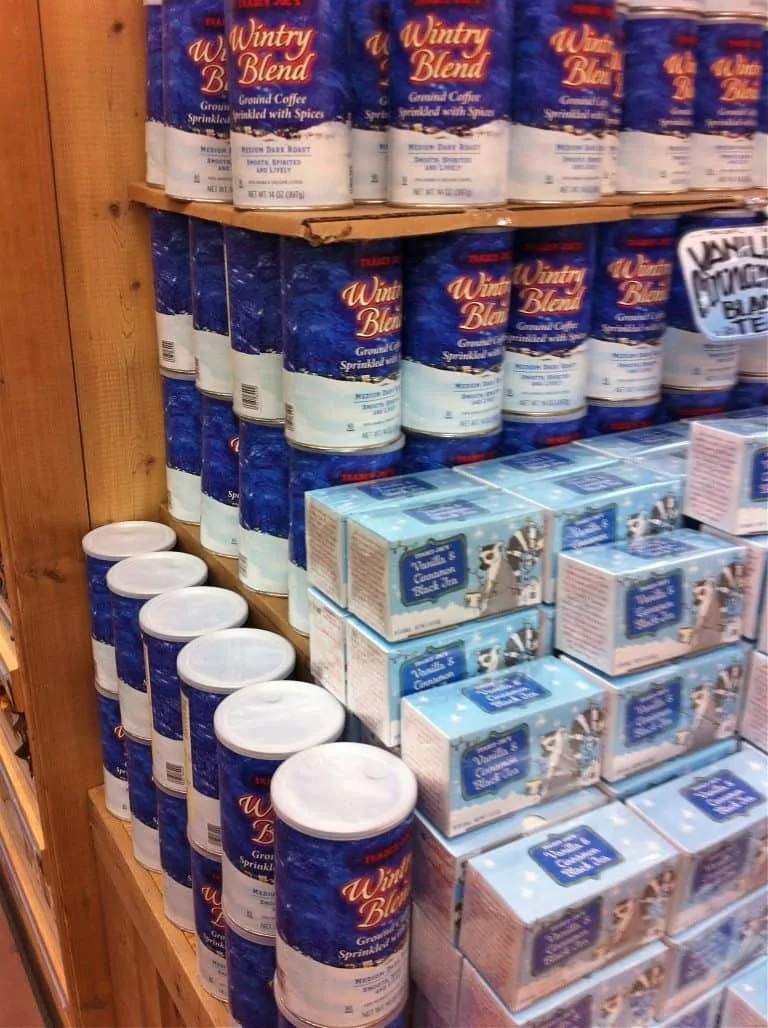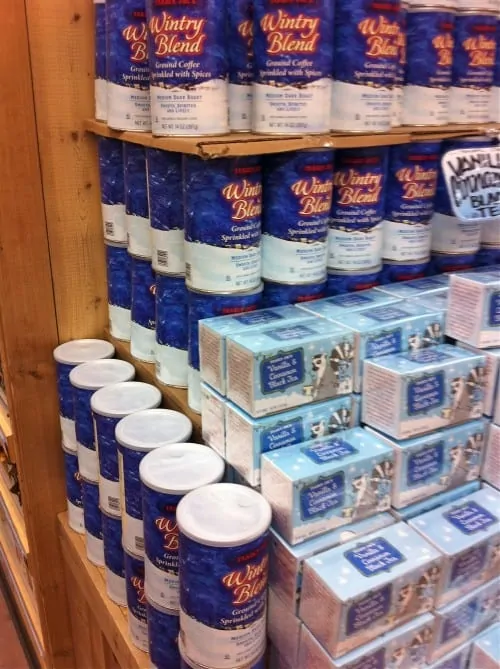 Sweet Potato Bisque.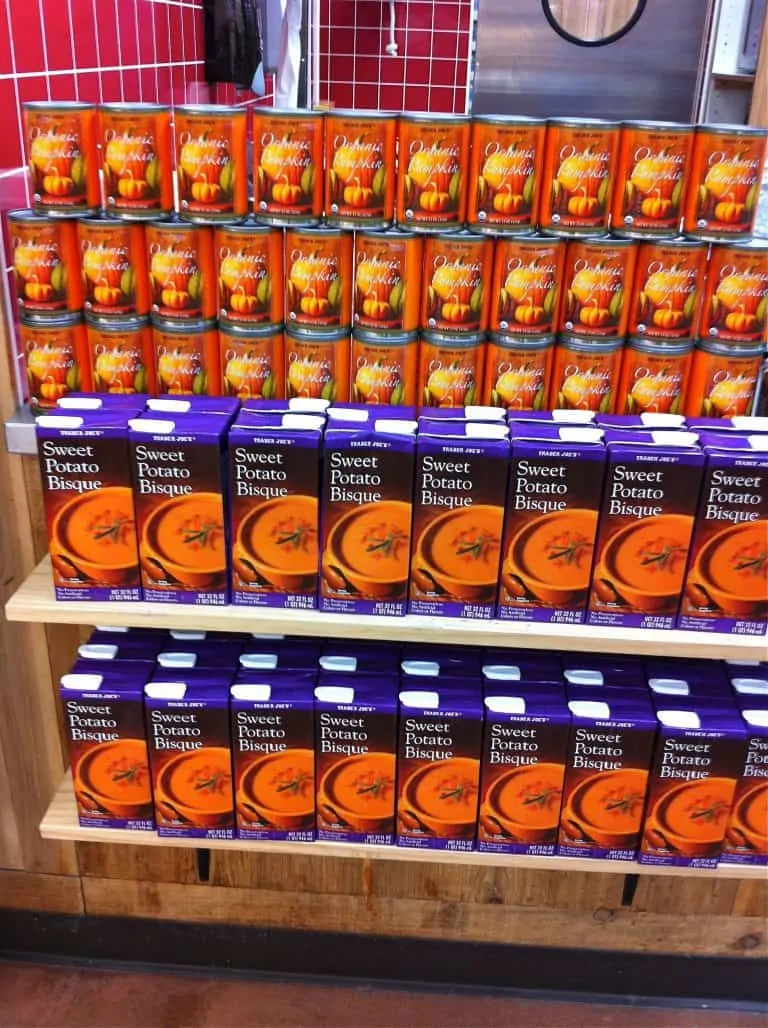 Fresh Cranberries in the fridge section.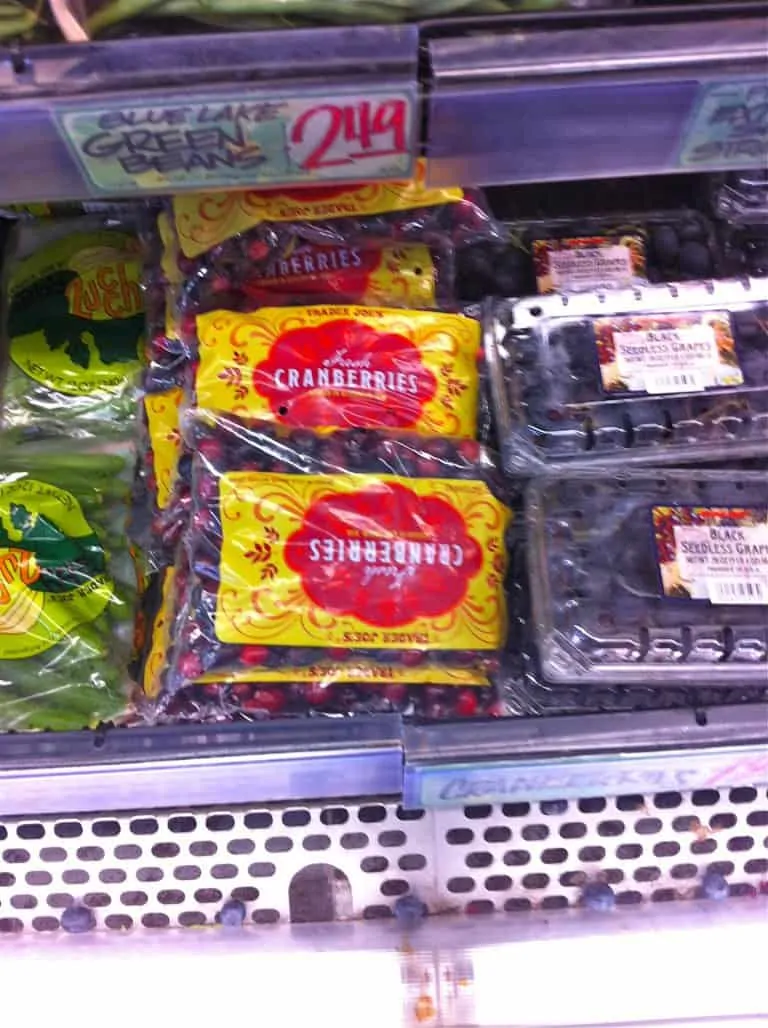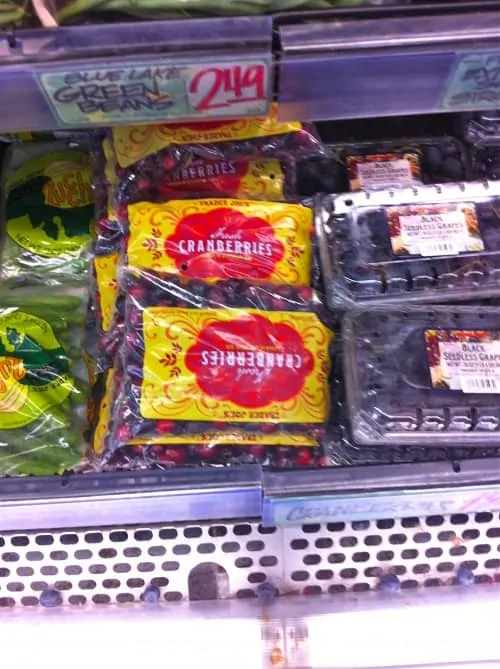 Trader Joe's Pumpkin Cream Cheese.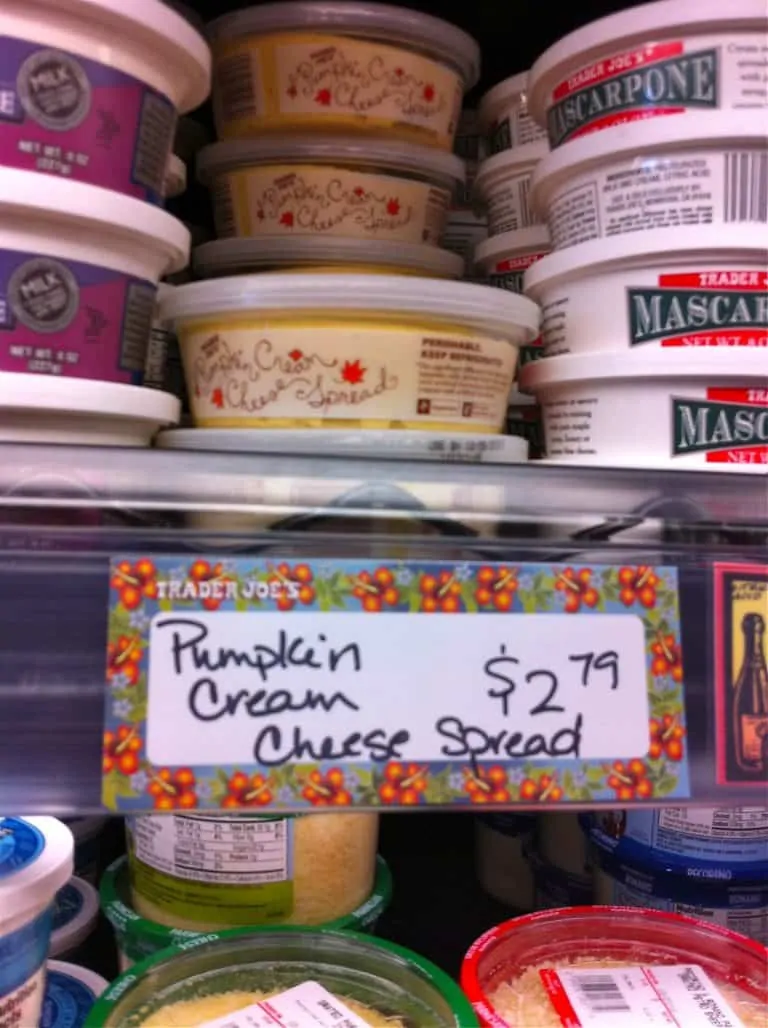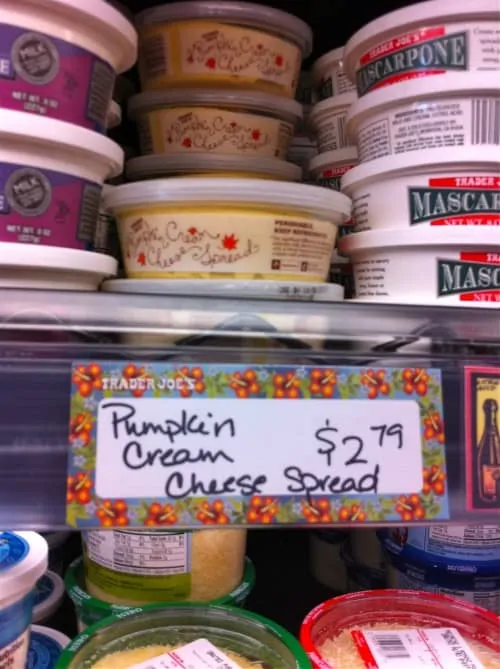 Not a holiday item but one of my favorites – I adore their fresh pesto. ADORE.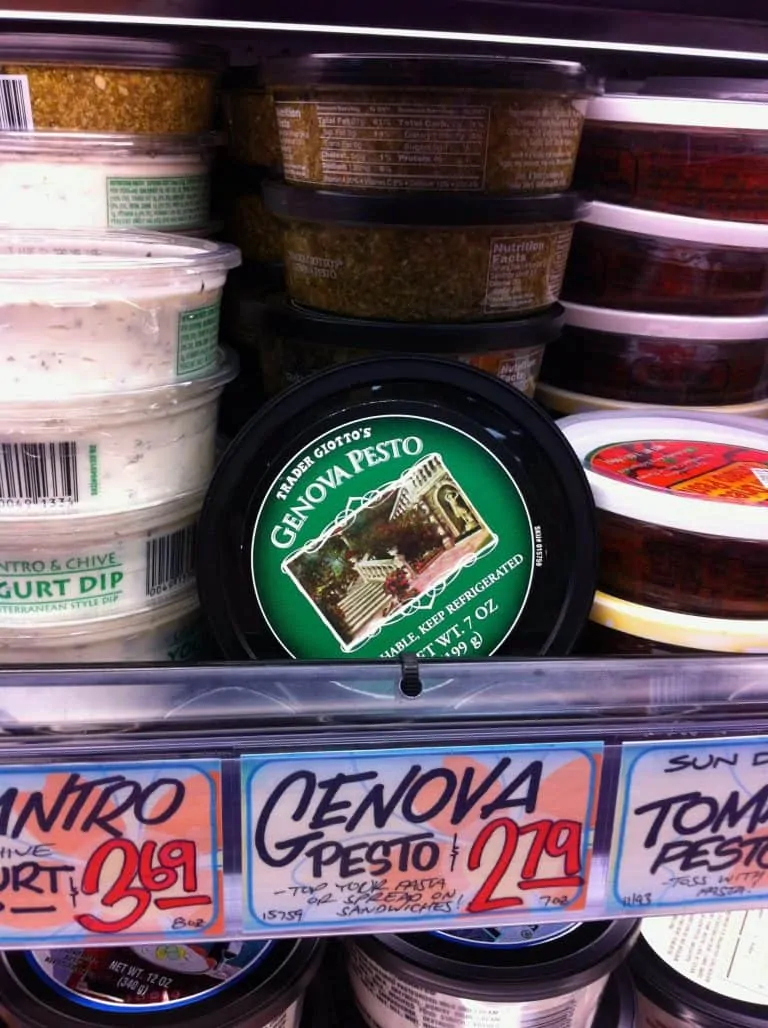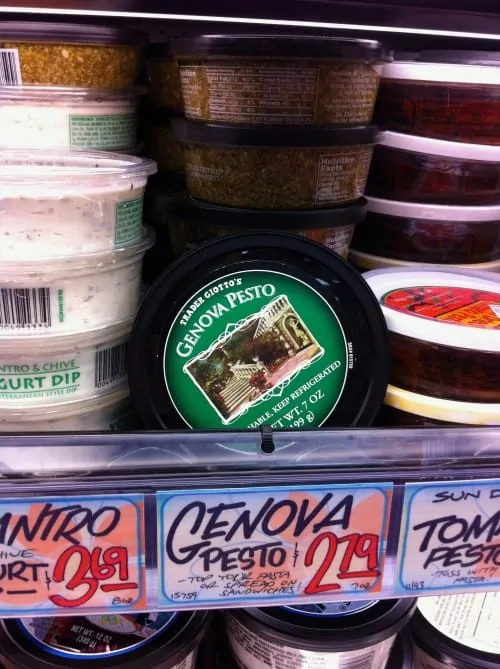 Apple Pie Filling.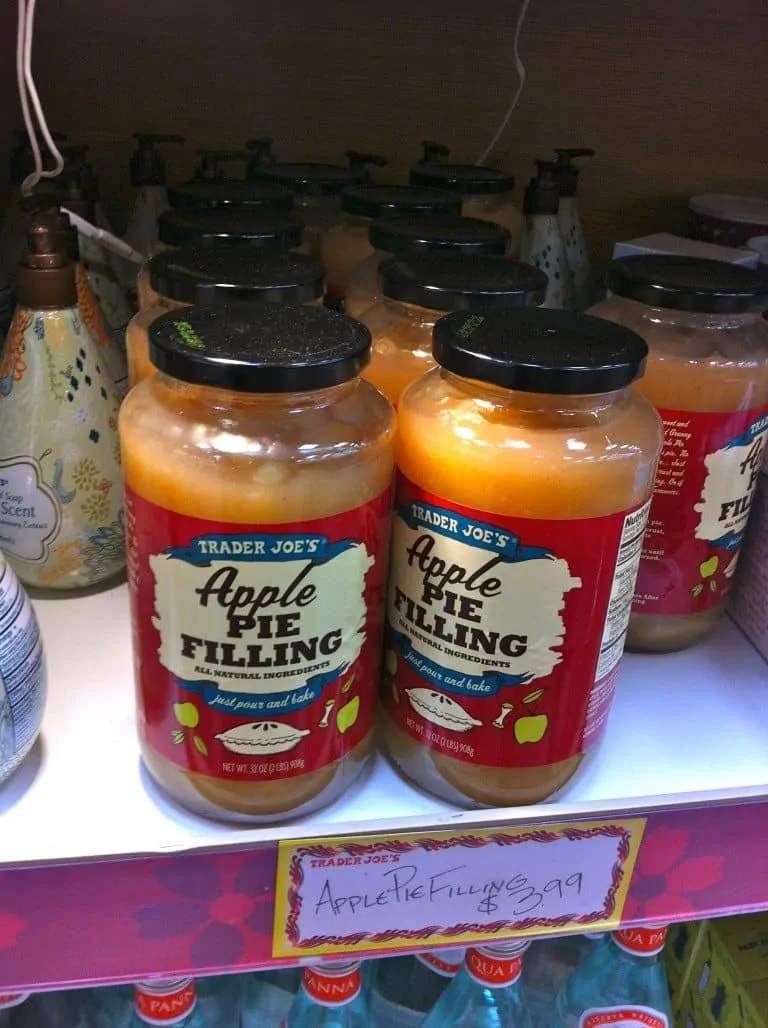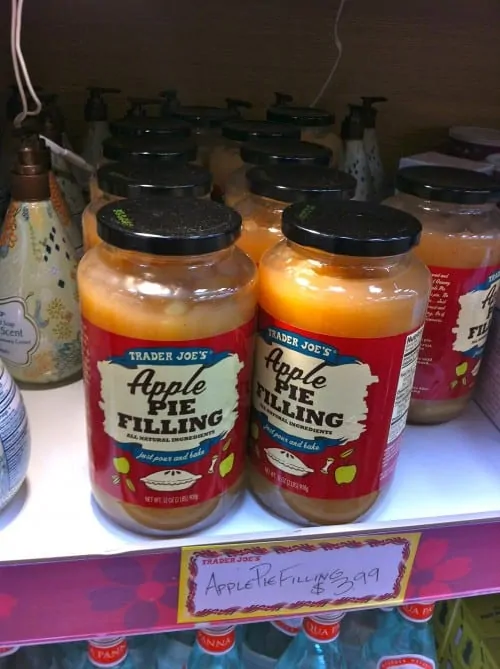 Ready for your Thanksgiving meal! Trader Joe's Turkey Gravy, Pumpkin Butter and Cranberry Sauce.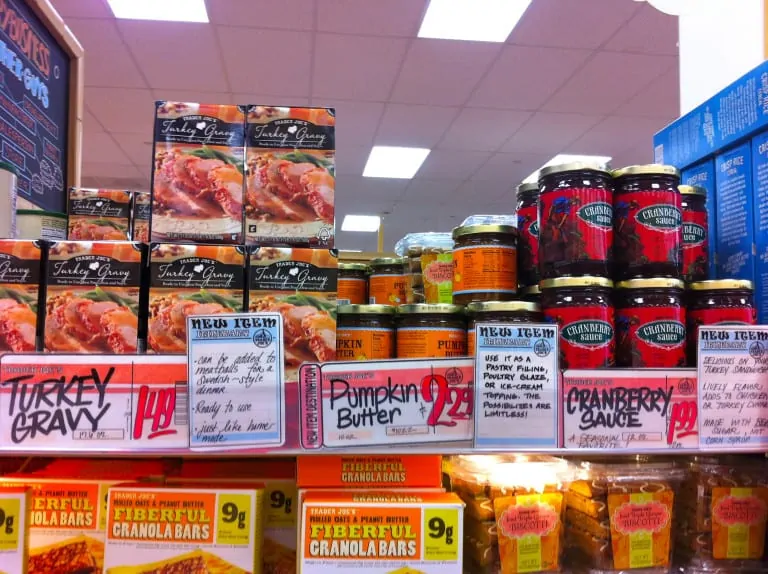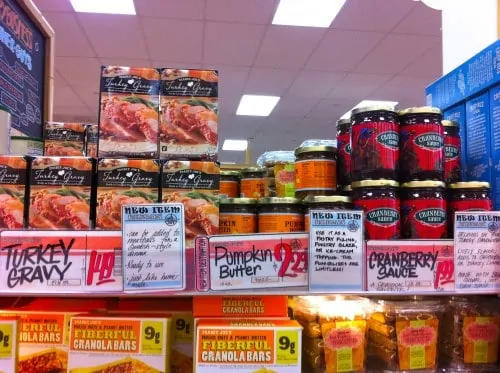 Ice Triple Ginger Biscotti.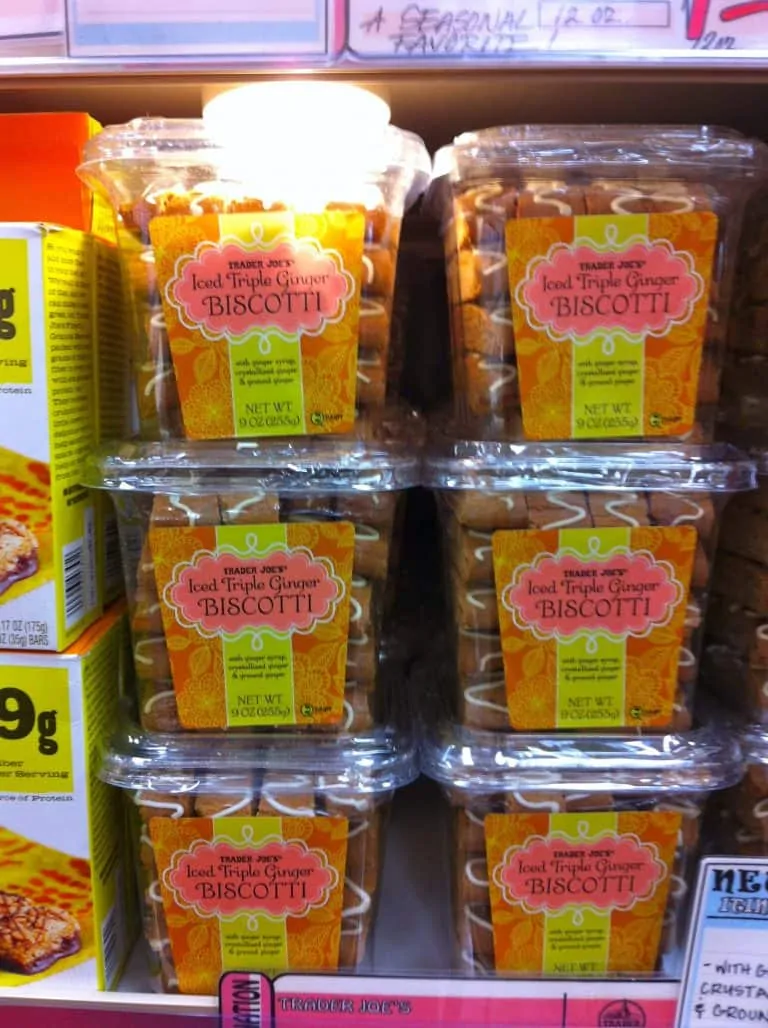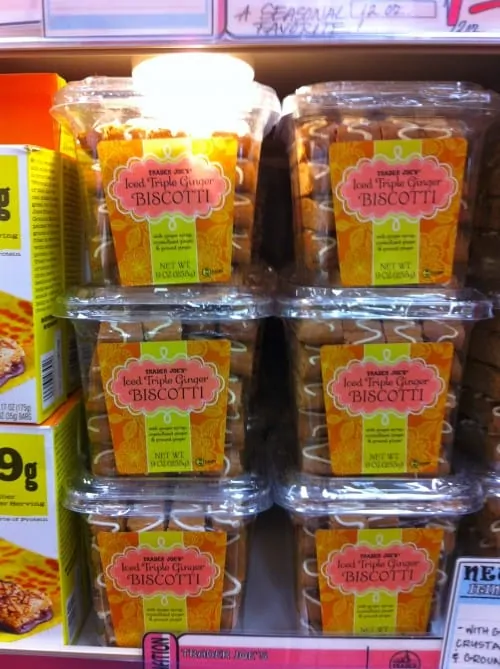 Trader Joe's Spiced Cider.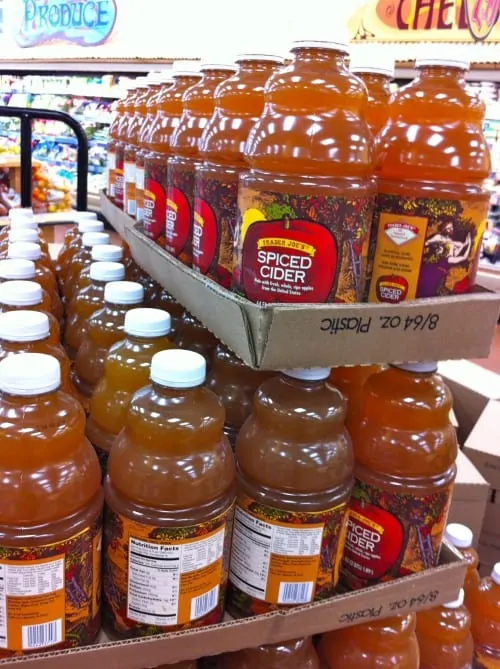 Cranberry Mango Blueberry Bran Muffins.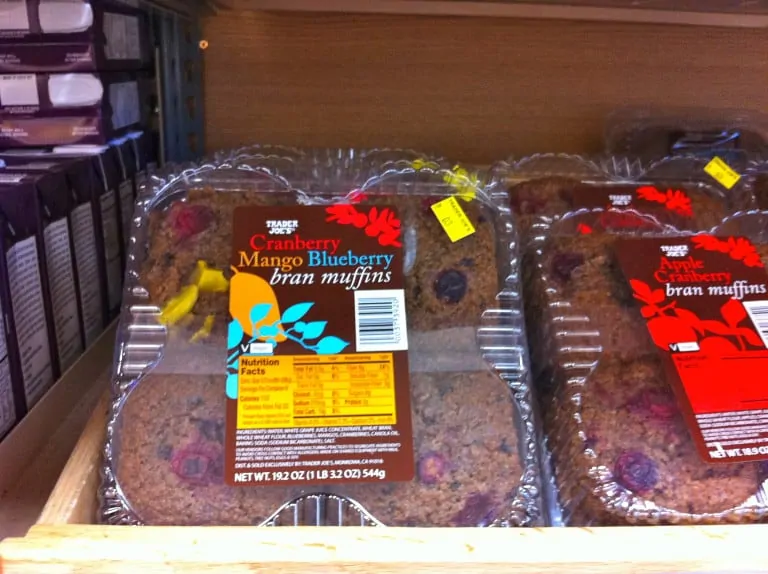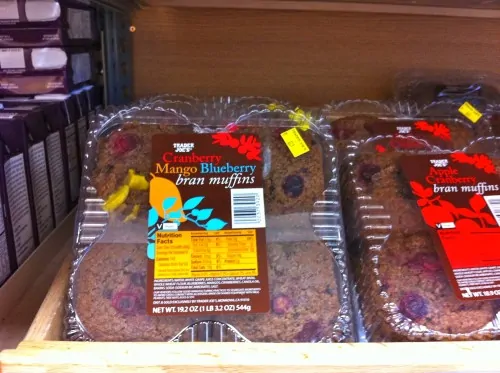 Trader Joe's Fresh Pumpkin Pie.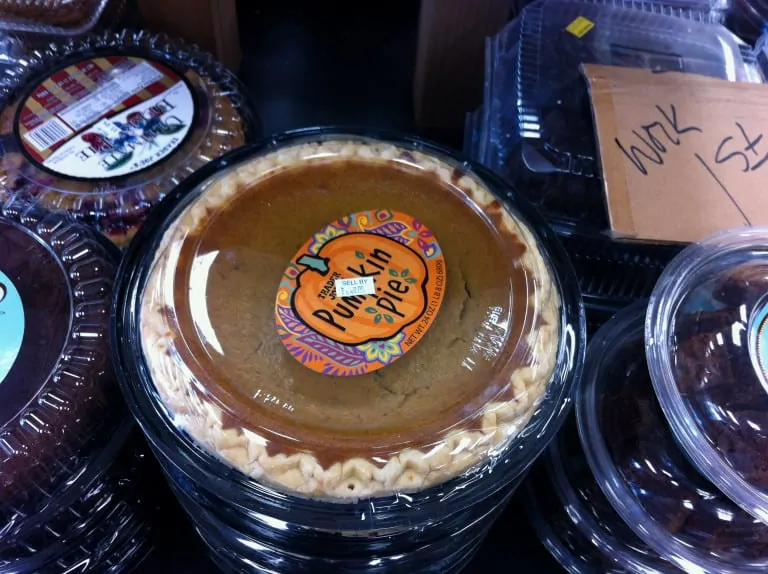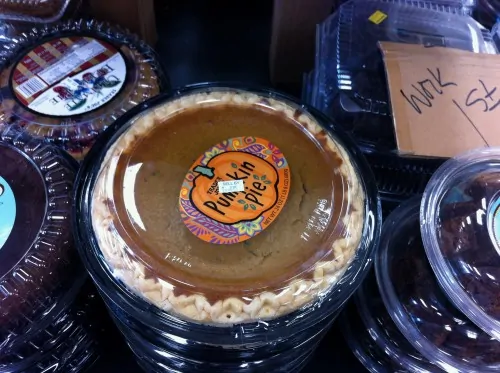 Trader Joe's Pumpkin Tart.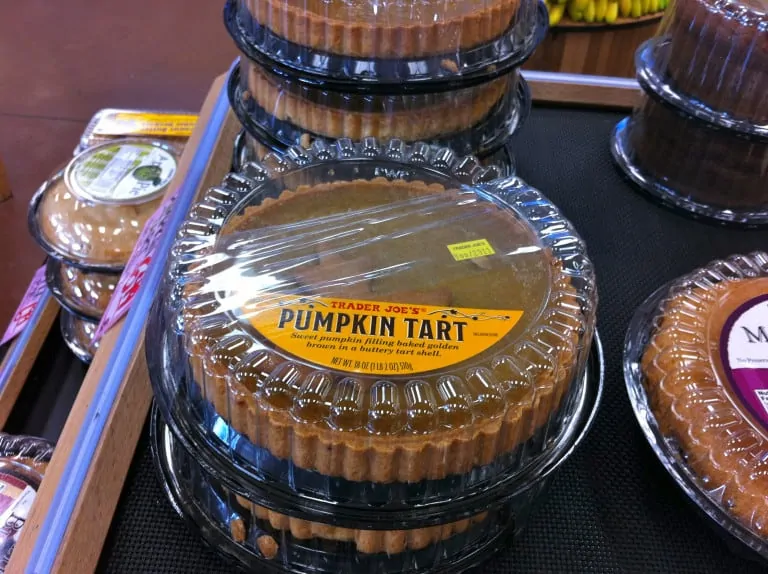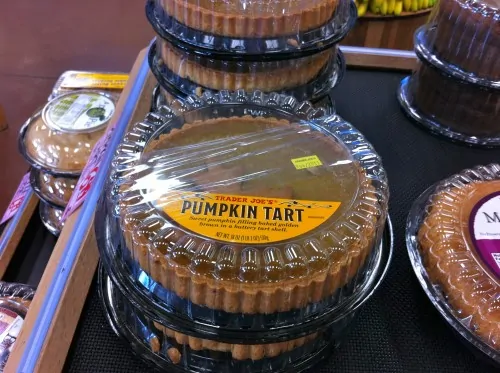 Pumpkin Spice Cake.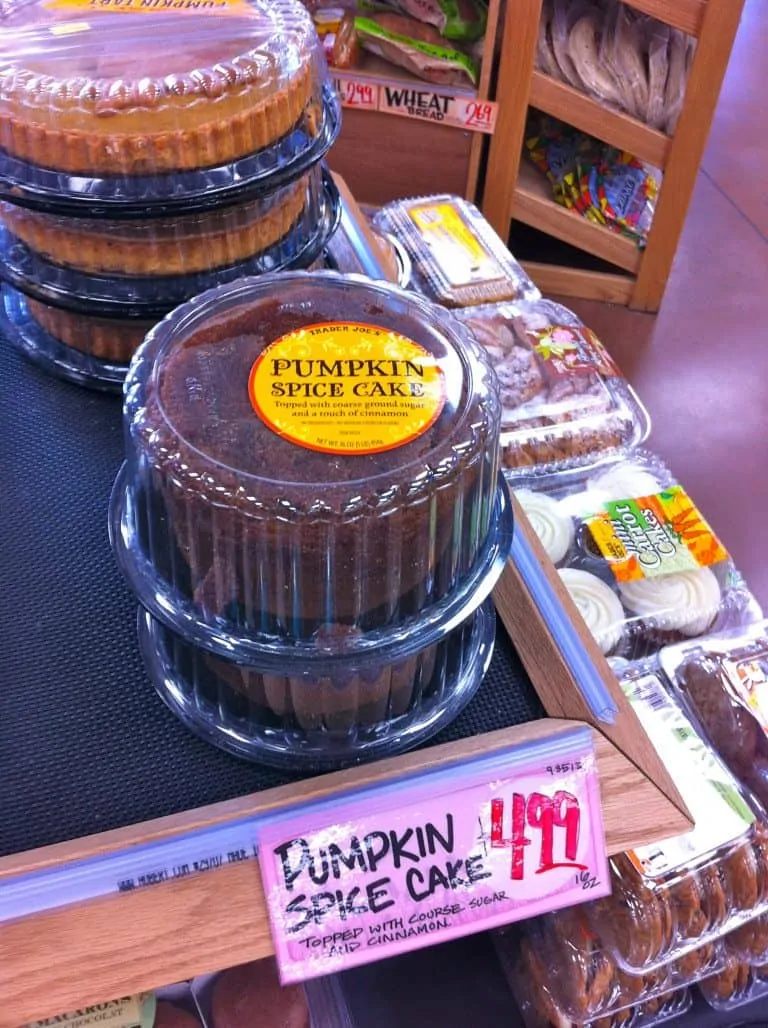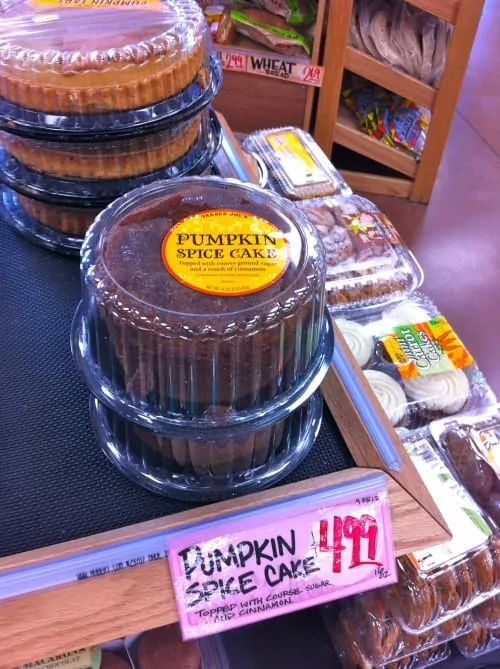 Apple Pie.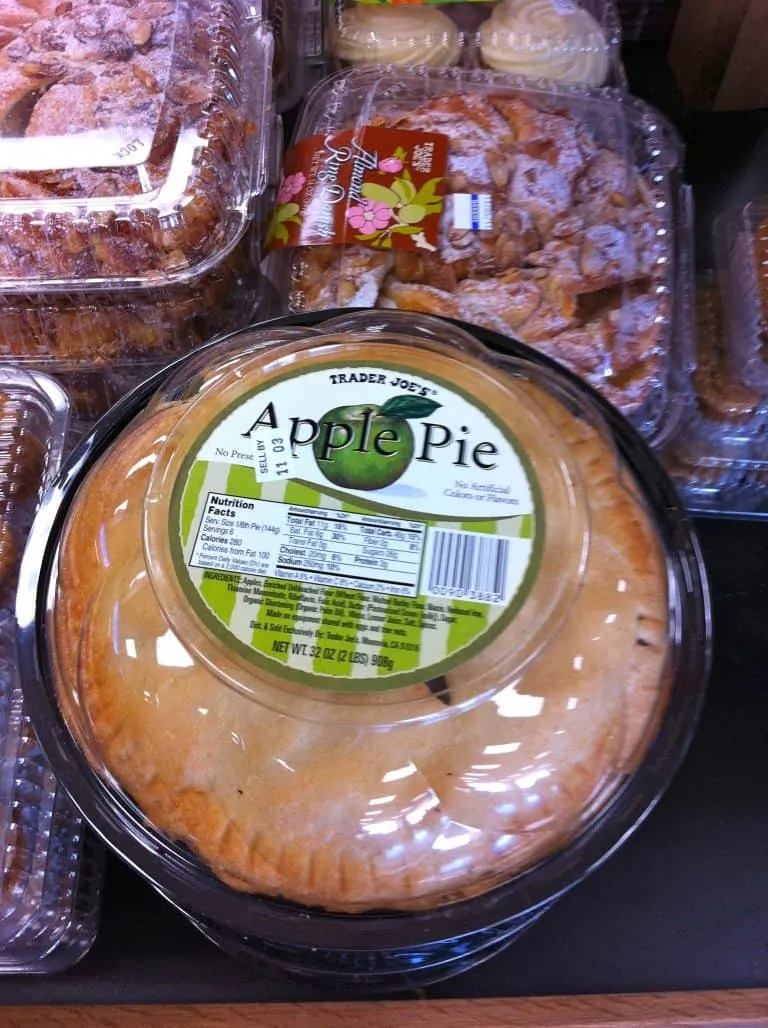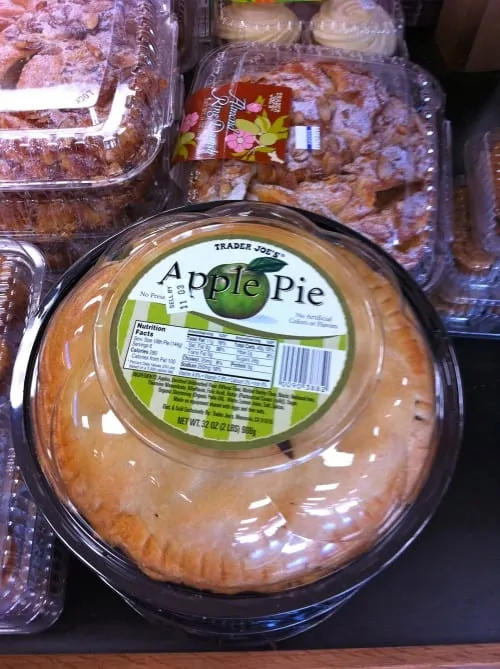 Mini Carrot Cakes and Inside Out Carrot Cake Cookies. I need to break down and buy those cookies – carrot cake cookies with cream cheese frosting in the middle? Yeah, need those.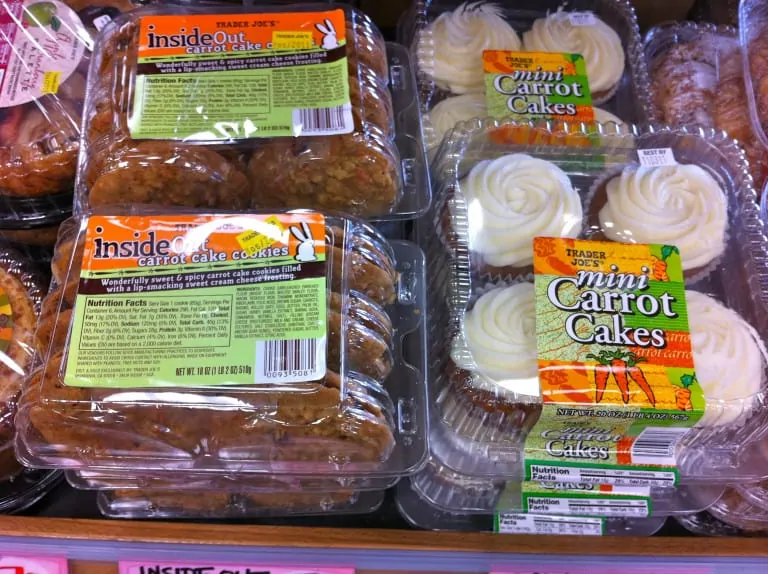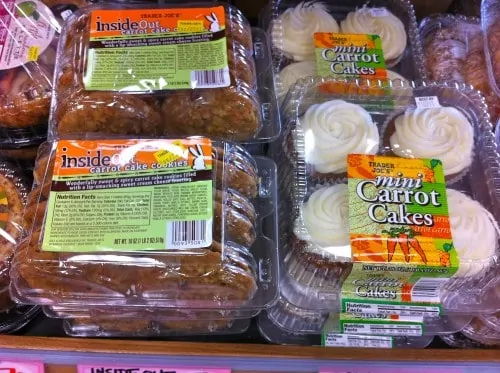 Turkey Gravy and Cornbread Stuffing Mix.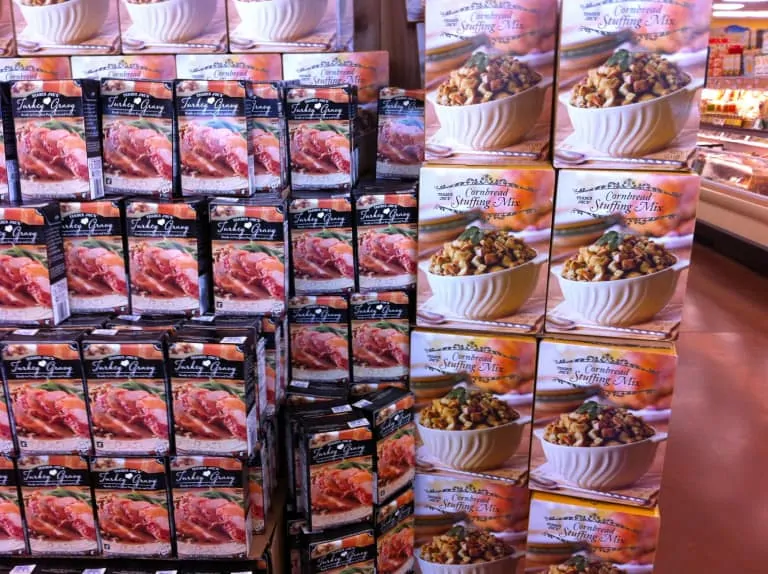 A pretty pumpkin wreath on the way out.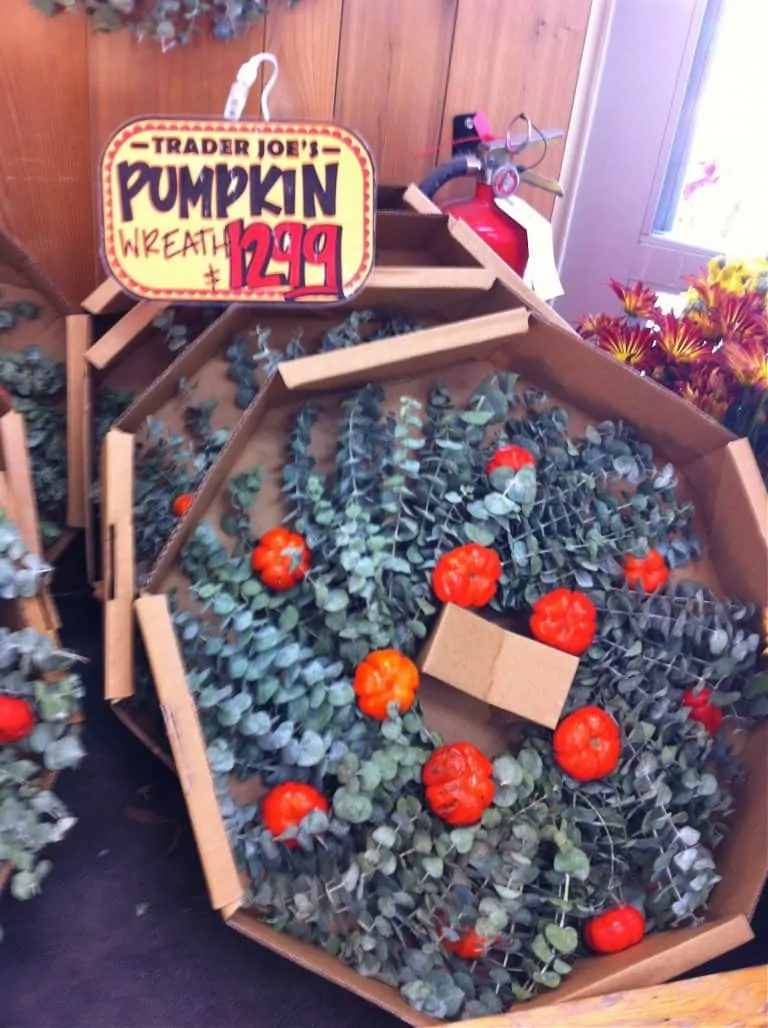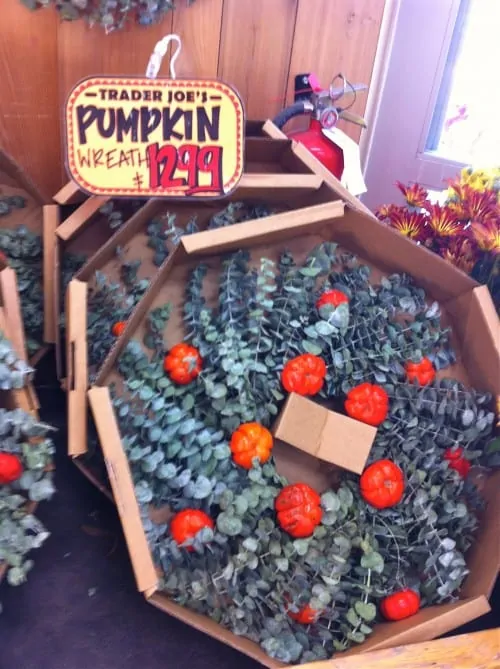 I hope you enjoyed seeing some of the amazing seasonal and holiday items that Trader Joe's has. So many great options, the hardest part is picking what to try next!
One last photo – my big helper and her pal Violet. 🙂 By chance her shopping cart cover fits in quite well with the Trader Joe's Aloha shirts the employees wear.