After spending almost two years working on my book, Smart Cookie, I was totally ready to share it with the world. Excited, enthusiastic, full of joy! And then I thought to myself, oh my heck, I'm sharing it with the world. Help, I want to hide! That's one of those funny things about being creative, in any way, it always feels like a risk to put it out there. What if people don't like it? Ack! Well there is no turning back, it's out there – on store shelves!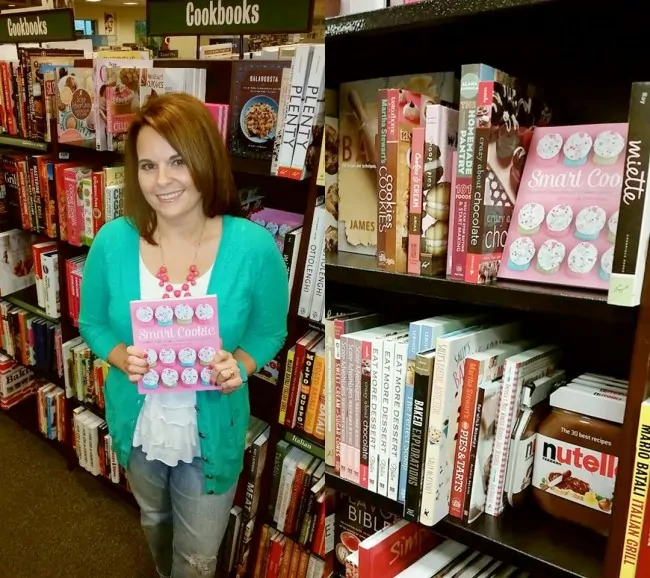 I feel so fortunate that people have had so many kind things to say. I have heard so many readers and friends comment on how much their kids love the book – which absolutely thrills me. A copy even made it's way over to Germany, to Betsy at Java Cupcake, and her son Matty loves it!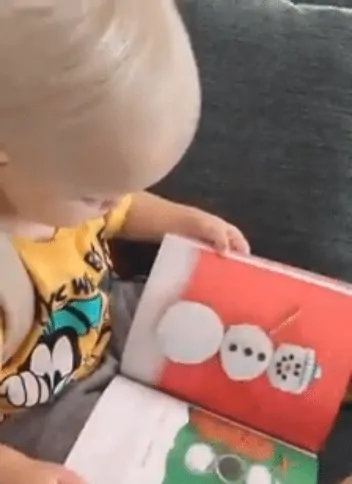 My oldest daughter provided a lot of feedback while I was working on Smart Cookie, and I wanted this to be a book that moms, dads, grandparents, aunts, uncles, babysitters – anyone – could use for and with the kiddos in their lives. So my heart is SO happy when I hear kids are loving it! Some awesome bloggers have even shared their thoughts, and recipes from it, on their blogs. I wanted to share some of those with you today!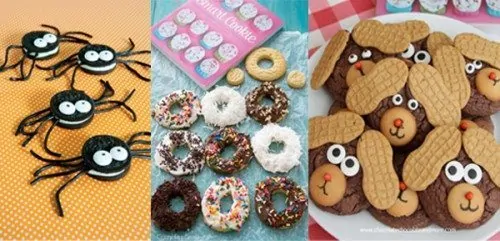 Dorothy over at Crazy For Crust shared my Doughnut Cookies. Seriously, these cookies are so easy you could whip them up in the morning before heading to school, in case your kid happens to tell you about 45 minutes before leaving for school that he or she is supposed to bring a special treat to school (ahem, I'm not alone on that experience, am I????). Seriously – EASY PEASY.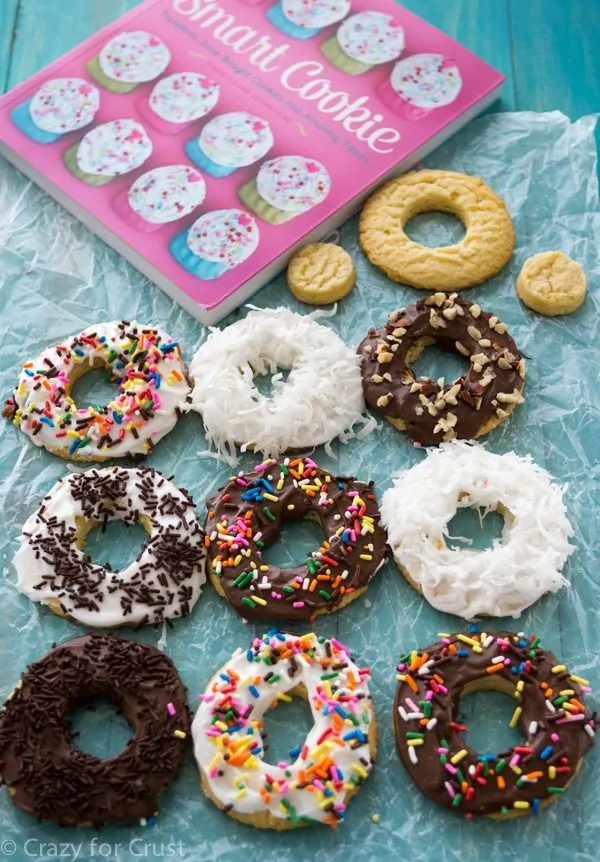 Joan over at Chocolate, Chocolate And More Chocolate shared her thoughts on Smart Cookie, and made the Puppy Dog cookies with her daughter. Joan also made some delicious Chocolate Cake Mix Cookies to use in the recipe, instead of bakery or store bought. I love that, because I really hope that everyone will use Smart Cookie in the way it works best for them. 🙂 Look how cute their puppies turned out!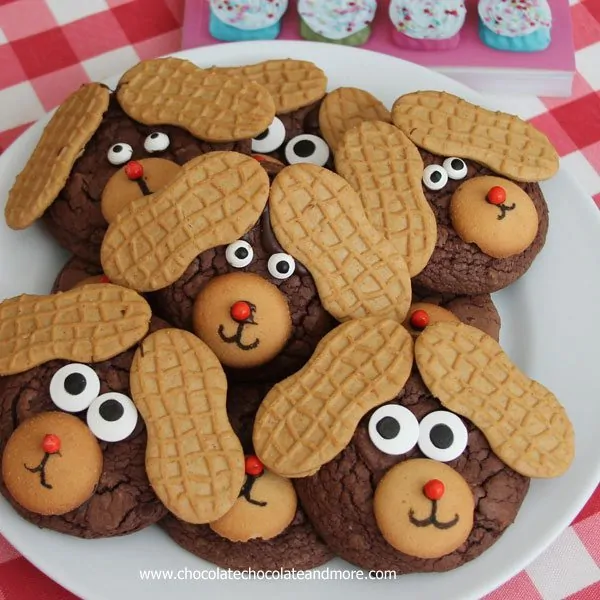 Courtney over at Pizzazzerie shared my Along Came A Spider Cookies – which are fantastic for Halloween. These cookies are as easy as it gets, and would be fabulous to make with the kids. With so many flavors of Oreos on store shelves, the hardest part of these cookies is deciding which Oreo to pick to use!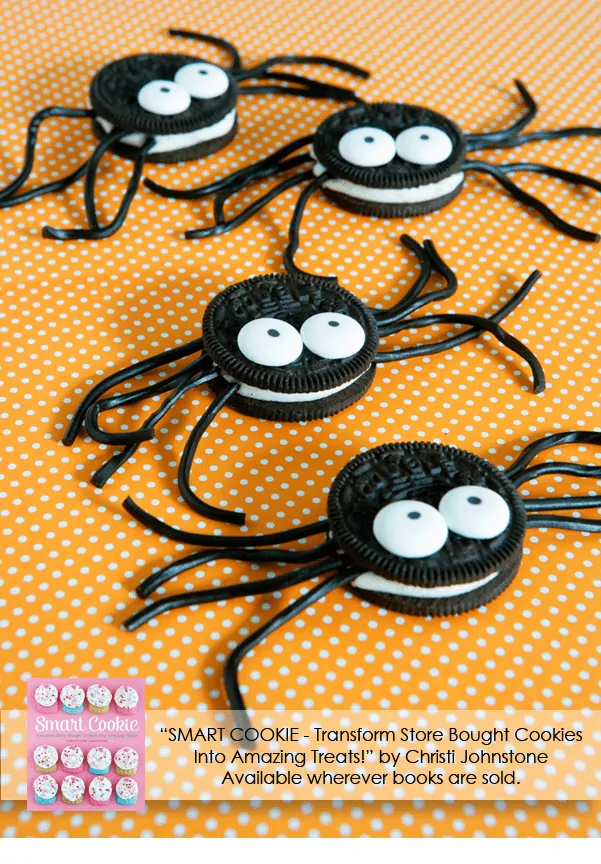 Sweet Paul Magazine shared my By The Campfire Cookies. These were such fun cookies to make! They are the only cookies in the book that require you to turn your oven on, but only for a few minutes. 🙂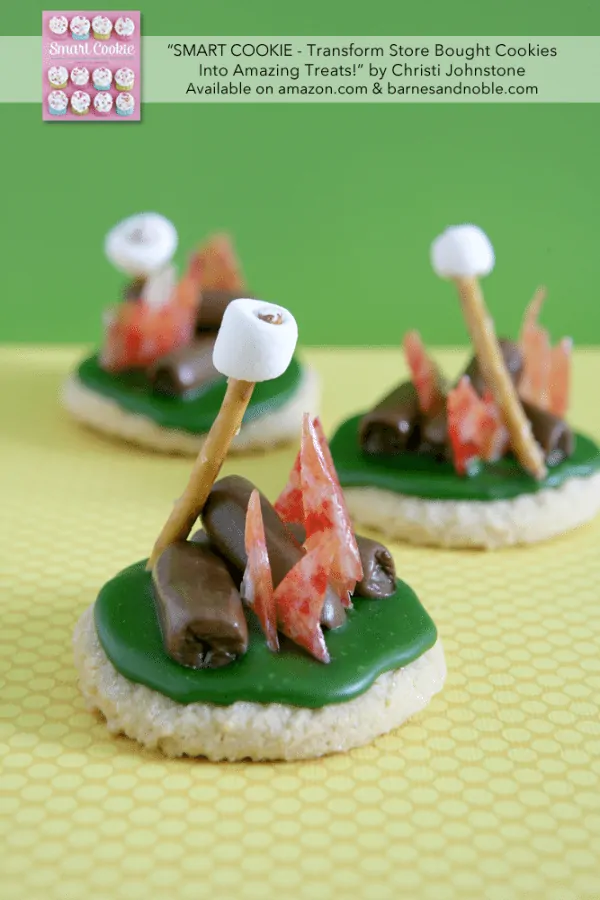 It makes me so happy to see readers enjoying Smart Cookie! If you want to check it out, you can head over to Amazon or check your local bookstore. I've seen it in Barnes And Noble, and I know a few readers (and my brother!) have spotted it there as well. You can even check Barnes & Noble online to see what's in stock at your local store. This book is all about keeping it easy and fun – taking store bought (or homemade if you like!) cookies, and quickly and easily changing them up into fun treats that are perfect for kids, holidays, parties, celebrations – you name it!
These adorable Halloween Cookie Pops are one of my absolute favorites from the book!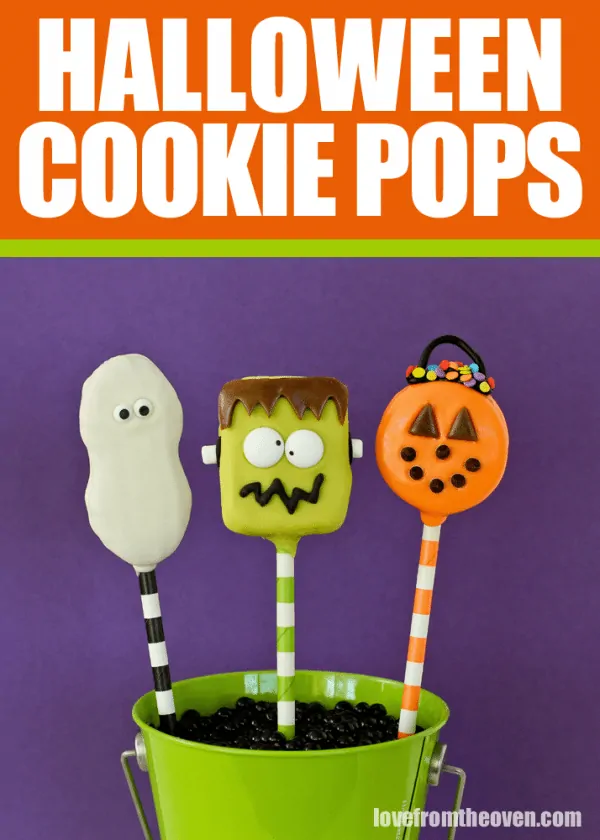 To all of you who have picked up or ordered a copy, a great big sprinkle covered THANK YOU!!! 🙂 And if you feel like snapping a picture and sharing, I would love to see! Share it on Facebook or Instagram, make sure to tag me (@lovefromtheoven) and add the tag #smartcookiecookbook.
Check out Smart Cookie on Amazon! You can also find it in store at Barnes & Noble!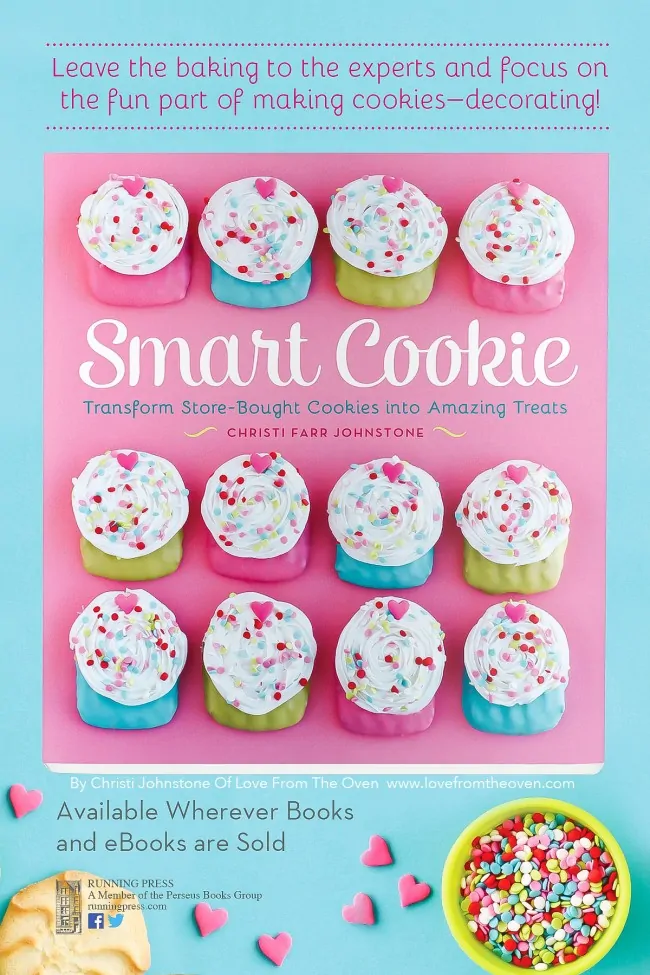 Thanks so much!
SaveSave